Qatar flights to Maldives & Asia from £1097
Although Qatar usually have a big sale in mid-January, there are still some offers worth considering now. Naturally, they are all ex EU. The Maldives is usually one of the most expensive places to fly to even with Qatar and you rarely see it below £1400 even ex EU. Obviously there is no guarantee that it won't drop even further in the next sale but that is always the risk. If there are cheaper fares in the sale they are more likely to be from places that are harder to get to or more/expensive/longer journeys.
The prices are:
Milan to Maldives £1439
Copenhagen – Hong Kong £1179
Copenhagen – Tokyo £1543
Copenhagen – Perth £2199
Sofia – Singapore £1097
Sofia – Johannesburg £1389
Stockholm – Singapore £1225
Stockholm – Bangkok £1280
The rules are:
Book by: 15 January 2020 + 45 days in advance
Travel: Outbound – permitted Mon through Thu. Inbound – permitted Tue through Fri on the first international sector.
Minimum stay: nights or a Saturday night
Maximum stay: 1 month
Transfers:
Stopovers: 6 stopovers permitted on the pricing unit
limited to 2 free and 4 at $200.00 each.
none in Ho Chi Minh City
1 free in Doha
1 free in Europe/Africa
1 free in area 3/area 1
1 in doh at $200.00
3 in Europe/Africa at $200.00 each
3 in area 3/area 1 at $200.00 each.
Refundable: For a fee
Changeable: For a fee
You can book direct with Qatar Airways here or find the cheapest online travel agent price with Skyscanner.
The next step from virtual windows on planes?
When Emirates launched their new First class suites on the B777, they were also the first airline to showcase virtual windows. (read what I thought of them in reality here). There has since been talk of windowless aircraft altogether but as yet, no one has actually demonstrated anything in reality.
To this end, the company will showcase OLED video walls, made of a series of 55-inch OLED displays installed on the wall of a plane, enabling people to feel more openness in the narrow space of an enclosed cabin.
In addition, LG Display will present various OLED display products that will elevate the First-Class experience and create a new perception of flight. Its 65-inch Ultra HD (UHD) Bendable OLED display, which can bend at both ends, will enable passengers to enjoy more immersive on-screen images by adjusting the curvature of the display according to their preferences, especially when playing games or watching movies.
British Airways High life fully free sale
BA are having a sale of some of their High L
ife shops items, many of which are available for home delivery. There are a couple of Mulberry items including these sunglasses with £71 off.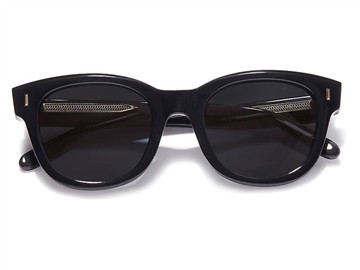 One particular item of interest is the Air Fly gadget which allows you to use your wireless headphones with the inflight entertainment. They were very overpriced before, but not at £34 they are worth a punt. I tried a cheap one from Amazon and the sound quality was shocking, so I'm tempted to give this a try.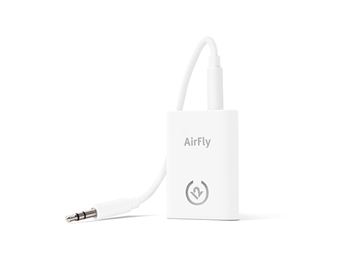 The sale ends on the 14 January 2020 and you can find the sale page here.
Exclusive hotels sale up to 20% off bed and breakfast
Exclusive hotels are a very small group of luxury hotels in the UK. They are in beautiful buildings with a strong focus on fine dining. I have stayed at The Manor in the Cotswolds and also stayed many times at The Pennyhill Park in Surrey. The Pennyhill has one of the best hotel spas in the UK, and if you are lucky you may end up in the hot tub with the England Rugby team as Roving Reporter and I did one summer's evening! Their training ground is next door to the hotel.
Pennyhill are also known for their unique bathrooms with things like twin tubs and horizontal showers!
In the sale, you can get 20% off bed and breakfast across all room types as well as free Ridgeview sparkling wine for stays of two nights or more. This is available in all their hotels for stays until 9th February 2020
You can find the sale page here.