Today was an important day for travellers. For the first time in 2021, travellers were able to take to the skies again for leisure, well to a rather limited list of destinations anyway.
Paul was there at stupid o'clock this morning to fly to Gibraltar with British Airways. This was British Airways' BA492 flight from Heathrow to Gibraltar which took off at 07:10am, the airline's first flight to a 'green list' destination.
BA is operating a number of flights throughout the day to other destinations on the UK's 'green list'. These include a flight to Lisbon, three flights to Faro, and one flight to Funchal in Madeira. The airline has suspended flights to Tel Aviv. On May 17 in 2019, the airline operated hundreds of flights, compared to just 70 departures that it plans to operate today, highlighting the devastating impact that the Covid-19 pandemic has had on the airline industry.
This morning British Airways and Heathrow Airport Limited hosted a virtual conference from British Airways' home at Terminal 5 with its CEOs, Sean Doyle and John Holland-Kaye.
Speaking during the conference, Sean Doyle, British Airways Chairman and CEO, said: "Today, the first day of a return to international travel, is a special day for many people, because for so long now families have been separated, business has suffered, and we know that our customers haven't been able to take the breaks abroad that they've wanted. After more than a year of limited flying, we're pleased to be back in the skies – albeit with a very small number of flights."
Both CEOs called for less testing for those that are vaccinated in accordance with what the EU is recommended when returning from low-risk countries. Keeping borders shut is costing the country £32 million per day. They were particularly keen for the US and Caribbean to be added to the green list based on the data. All of these points I fully agree with.
The airline has introduced changes to the flying experience to help ensure a frictionless experience, including trials of travel apps to upload documentation and a virtual queuing system, as well as the introduction of pre-flight food ordering for Euro traveller customers and delivery of menu items in the lounges to seats by QR code.
British Airways also recently launched its new advertising campaign, putting its people and its customers at the centre of the story about its return to the skies. Over the coming months those flying with the airline will receive a special welcome back with personalised boarding announcements, cards and chocolates. I'll look to receiving mine then British Airways!! Though I'd much rather have an extension to my GGL status!
British Airways has consistently championed testing as way to re-open travel safely and has ensured its customers have access to a wide range of discounted Covid-19 pre-departure, return to the UK and arrivals testing options. The airline has a dedicated webpage on ba.com where customers can find the right test to meet the entry requirements for their destination.
Cheap tests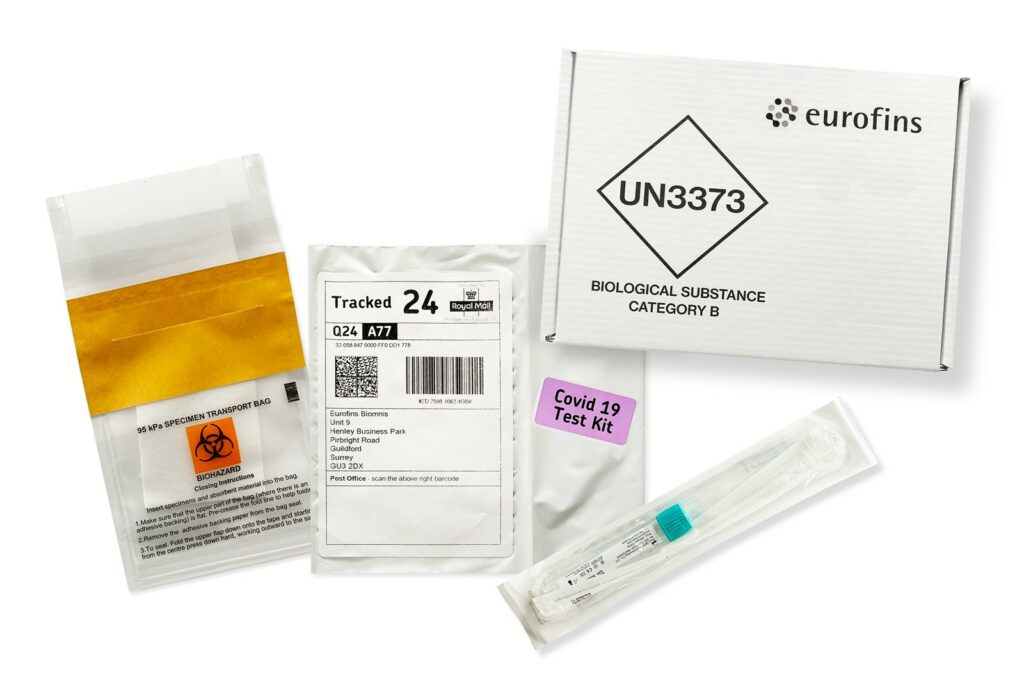 It's interesting that in the press conference Sean Doyle mentioned the price of testing and said that there will be a £41.40 PCR test for outbound travel. The tests are now live on ba.com here. Tests are falling in price and the one Sean is referring to is Eurofins which costs only £44.90 for a fit to travel test before the BA discount. Or a Day 2 and 8 package is £98.90. Looking at the reviews on Trustpilot I wouldn't touch them with a bargepole outbound but for day 2 tests then it doesn't matter so much, as long as you have booked the test you have done your part. You don't need the results back in quite such a hurry.
You can find other types of tests on the special Covid testing page on ba.com here.
British Airways T5 lounges update and sleep pods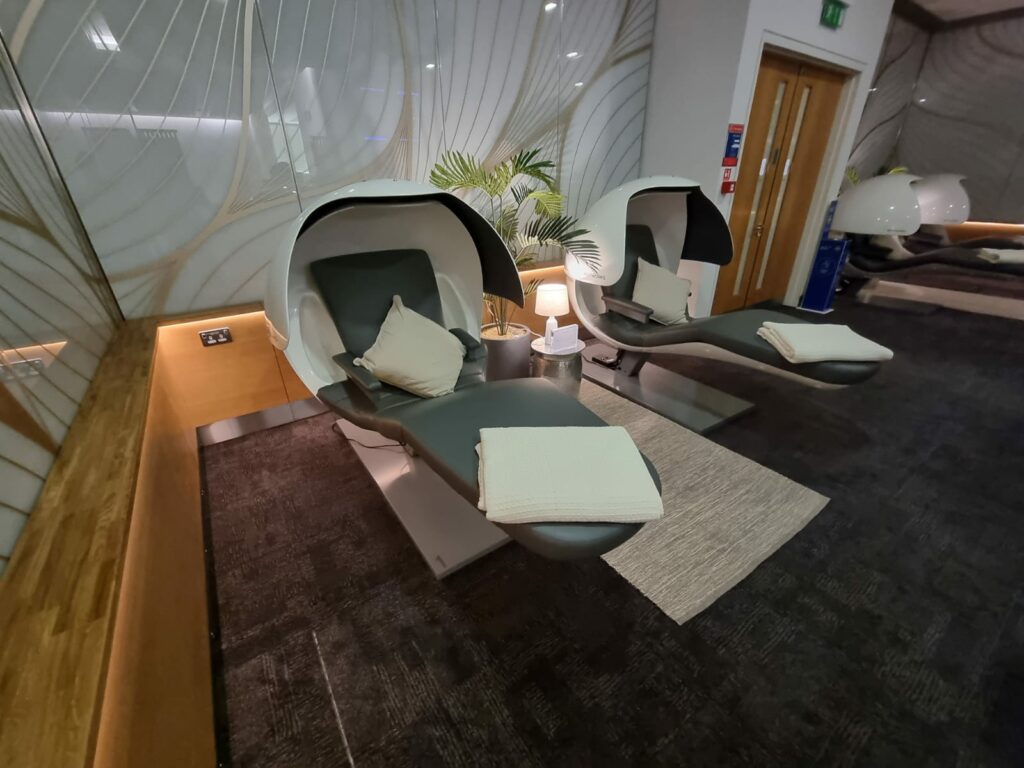 While the lounges have been quiet, BA has been hard at work updating some areas of the First lounge and Concorde Room. At the moment the Concorde Room is shut and in replacement, a terrace has been set aside as the Concorde Terrace which used to be the First lounge terrace.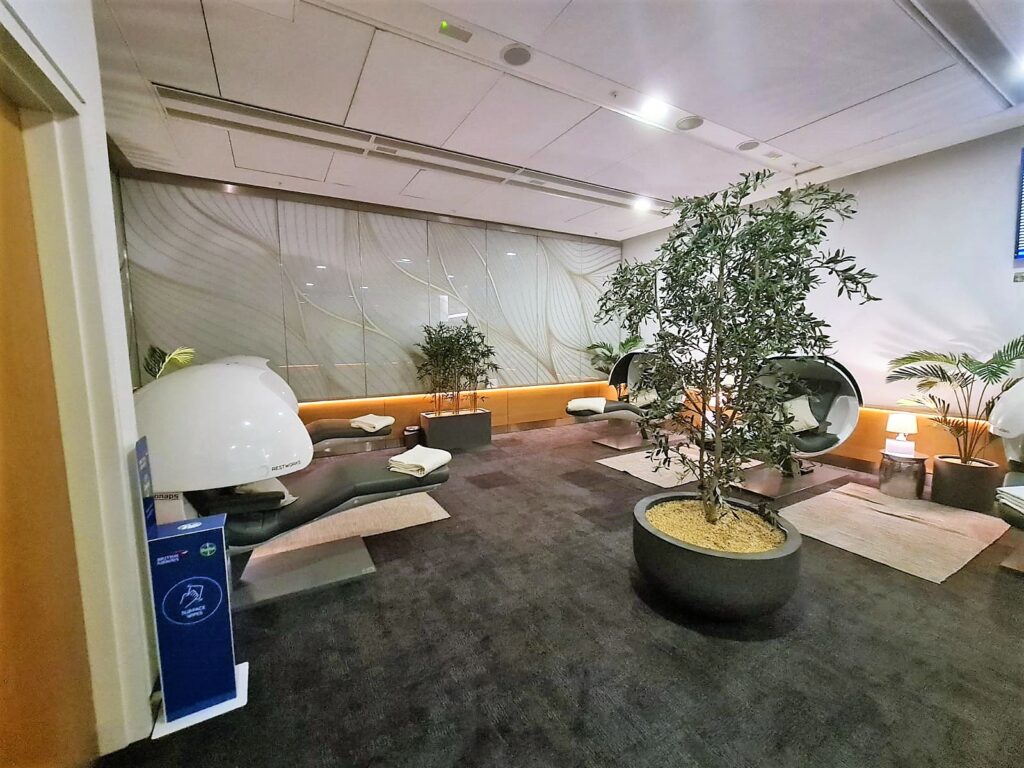 The new sleep pods are now in place in what used to be the business centre. While the computers did not need to be used, having a quiet, cooler area to work is important and at the moment it appears like there are not many places suitable to work. I will try and check it out on Friday when I next fly. In the Concorde Room, they will be in what used to be the boardroom but have not been installed yet. Again this means there will be virtually nowhere quiet to work in the Concorde Room. Hopefully, when they do further refurbishment this year, they may address this.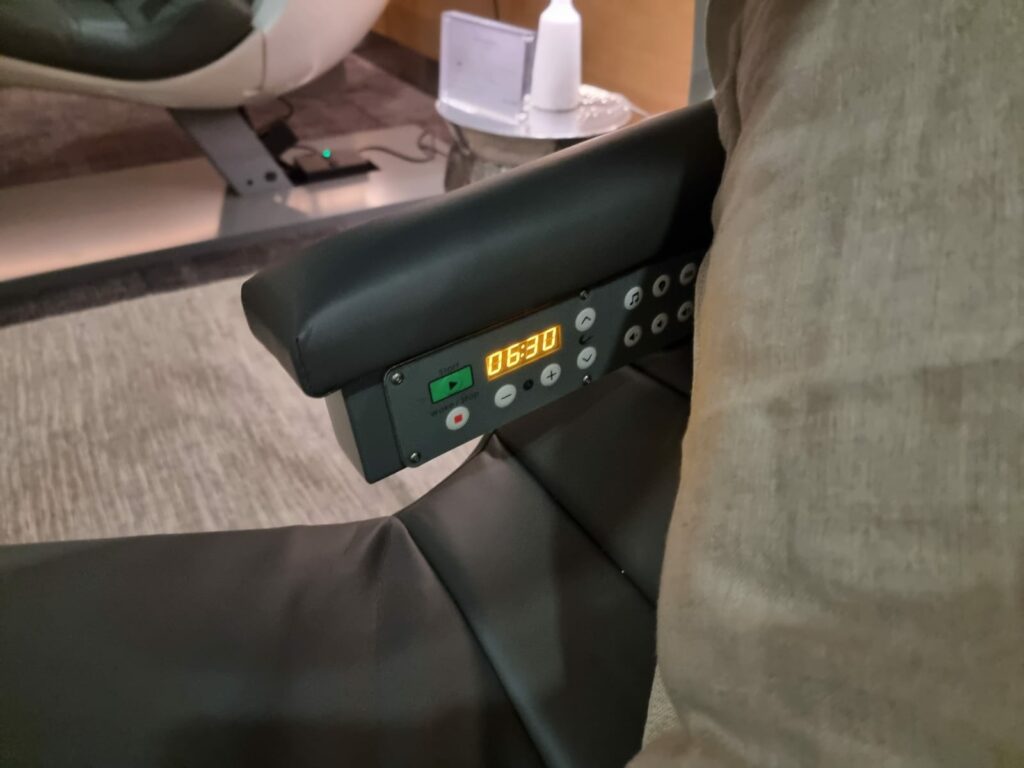 The sleep pods offer a zero-gravity position, specially composed sleep music, and a gentle wake sequence of programmed lights and vibrations. This brand of pods is designed to be used for 20 minute naps so it will be interesting if BA stick to that. There's a status indicator that communicates when the EnergyPod will next be free which will be shown on a screen in the lounge which is handy.
Concorde Terrace – drinks are back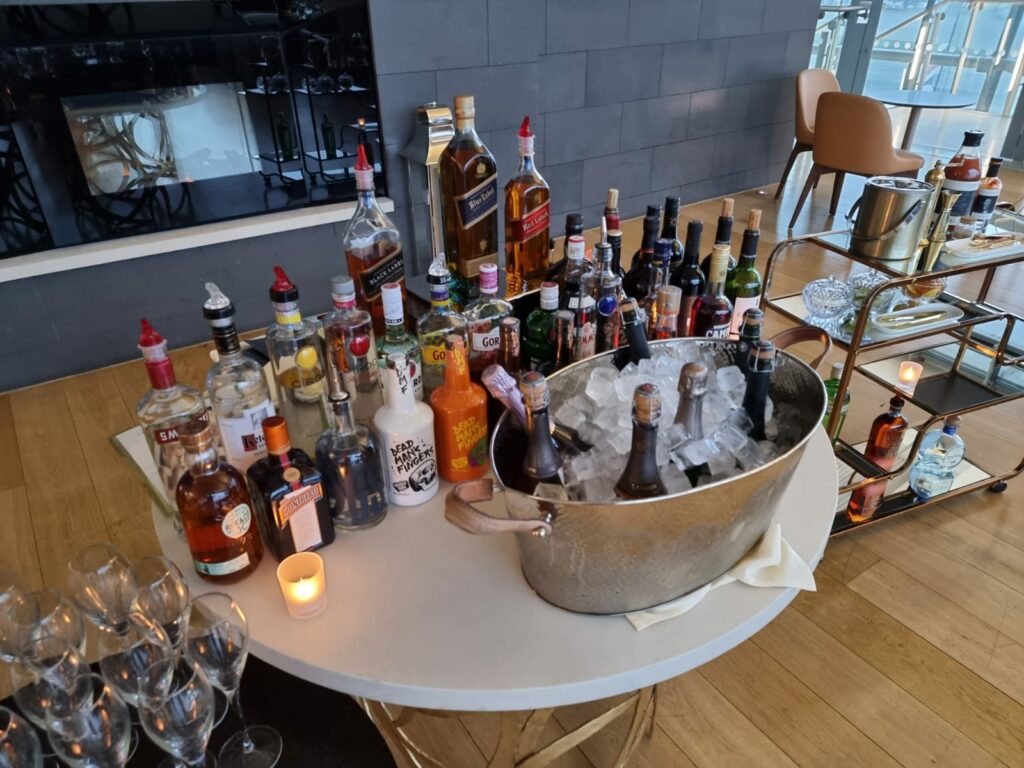 There is a full selection of drinks available in the lounges now, I'll report back on the wines when I fly on Friday. The most important thing is that Laurent Perrier Grand Siecle champagne is back in the lounge!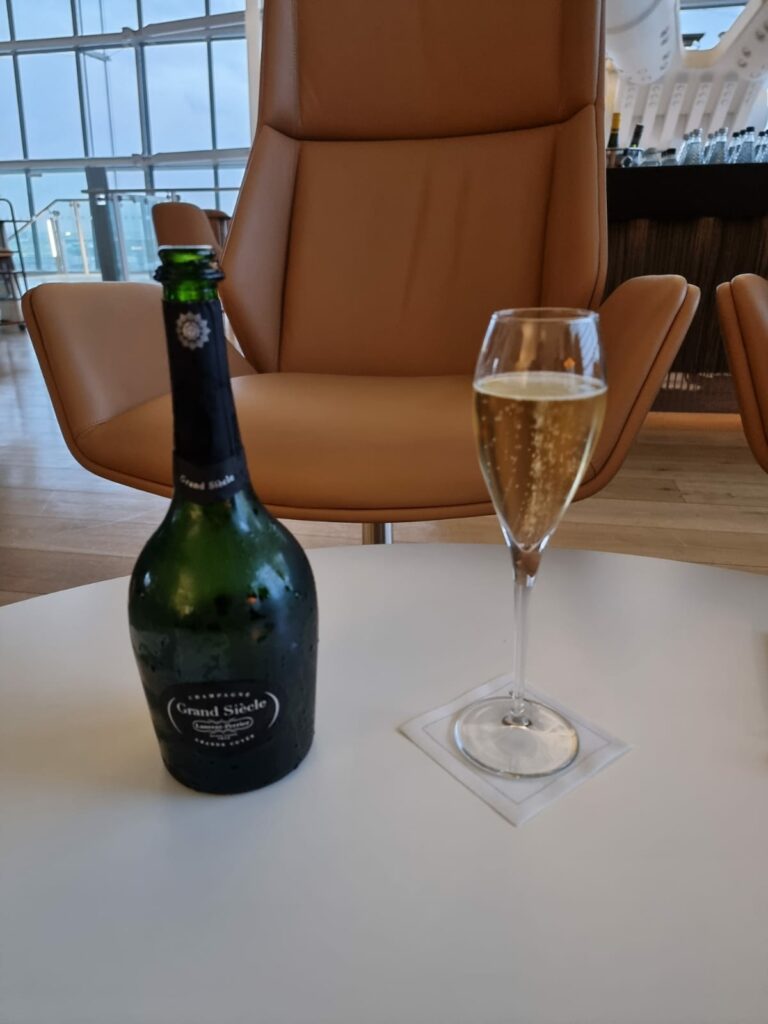 There's also a nice promotion for Bloody Marys with Longbottom bloody Mary mix. Don't worry readers, I will man up and try it out for you on Friday morning. It's a tough job but nothing is too much trouble for my readers. Paul drank copious amounts of LPGS just to make sure it was all up to scratch this morning!
Concorde Room – Heathrow T5

At the moment the Concorde Room is expected to open in July. I would imagine it could come forward slightly if there was an announcement about the US reopening, but that's around when we expect that to happen anyway. The CCR as it's known is for those flying First Class and those with a Concorde Room Card.
There have been a few changes whilst it was shut. The sunlounger-type seats have gone on the terrace.
The bar looks quite different and I'm not sure it looks better to be honest. Though nice to see the model Concorde.
They have added some nice touches with memorabilia though, such as the Concorde nose cone I mentioned before.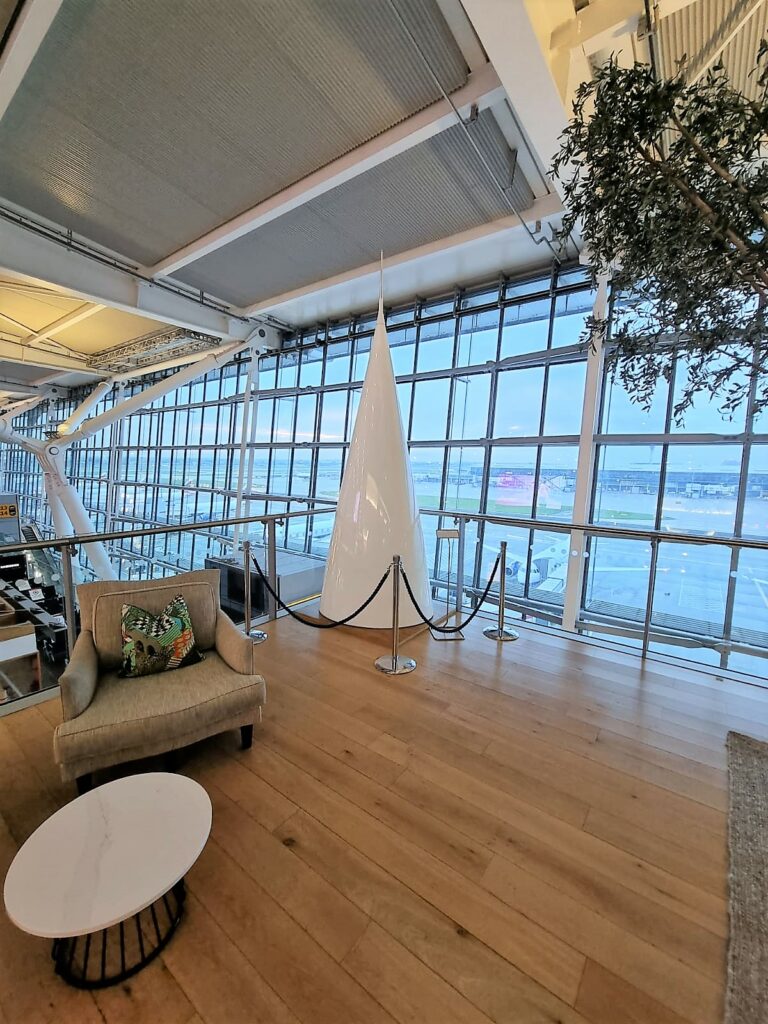 There are also several cabinets of items used on Concorde and souvenirs.
It's great to see more about Concorde being featured in the room.
And finally, Paul had a great flight over to Gibraltar. Sadly when arrived they had changed the entry rules since he had taken off! At least he could test on arrival and did not need to quarantine before the results. It was pretty efficient too with results around 3 hours later.
Thanks to Paul for all his efforts drinking LPGS and still managing to take decent photos!