Despite the current restrictions, the UK Travel Corridor is still up and running, Here we have rounded up a list of the few places still on it that have some kind of beneficial reciprocal arrangement, where it's not too difficult to get in or to get home. The list is not exhaustive but covers the most frequent destinations for tourist from the UK, as I'm pretty sure not many readers are planning a trip to South Georgia and the South Sandwich Islands!
*Until 2nd December 2020, any travel from home is restricted from England (including international travel). Travel is limited to specific circumstances, such as for work or education. After this date you will be free to travel abroad for any reasons although Tier 3 residents are advised not to leave their area to visit a lower tier area.
Different rules apply for Scottish residents, or those in Wales and Northern Ireland.
If anyone is interested in getting a Covid-19 test for travel, check out our article complete with reader reviews and Michele's own experience here.
Countries on the UK Corridor List you can enter
None of these countries require mandatory quarantine upon return to the UK currently. The list is usually updated every Thursday at 5pm. The best place to check entry requirements is the FCDO list. Rules can change at short notice so make sure you check regularly.
Europe
Canary Islands
Currently, UK visitors are not allowed to visit mainland Spain. However, some select islands remain open.
The Canary Islands are currently allowing visitors, including those from the UK. Arrivals will need to present a negative PCR swab test from no more than 72 hours prior to arrival.
It is also mandatory that all passengers travelling by air or sea to Spain to fill out and sign an online Health Control Form 48 hours prior to travel. This provides the Spanish Ministry of Health with contact information, details of past exposure or history to COVID-19 and confirmation that the passenger can provide evidence of a negative PCR COVID-19 result.
This form can be completed on the Spain Travel Health website or app. Once filled out, you will be issued with a personal, non-transferable QR code which you must show to airport or port officials on arrival.
British Airways have some good deals to the Canary Islands in their Black Friday sale here.
Gibraltar
There are no restrictions to enter Gibraltar from the UK except for a locator form.
On 22 September 2020 the Government of Gibraltar introduced a COVID-19 contact tracing online passenger locator and 'relevant area form' for passengers flying to Gibraltar. It is a legal requirement to complete a passenger locator form and inform the authorities if you have been in a 'relevant area' in the 14 days before your arrival in Gibraltar. You will only be able to complete this form once you have checked in and have been allocated your seat number.
If you are arriving on a flight at Gibraltar International Airport, you will need to fill in a passenger locator form online before you can pass through customs. The form will then be sent to you with a unique barcode via email. This will be scanned by the Gibraltar Borders and Coastguard Agency upon arrival.
Greek islands: Corfu, Crete, Kos, Rhodes, Zakynthos
Similar to Spain, although mainland Greece and some islands are off-limits to UK visitors, a select few remain open. These are: Corfu, Crete, Kos, Rhodes and Zakynthos.
Any arrivals in Greece will need to complete a Passenger Locator Form (PLF) at least 24 hours before travel. Failure to do so may result in a fine or refusal from the airline or ship to carry you. The PLF must include information about every traveller, including children.
Visitors must also provide proof of a negative COVID-19 test if arriving by air. The test must be taken within a 72 hour window prior to arrival.
Republic of Ireland
All arrivals, including Irish residents, arriving from overseas must complete a Public Health Passenger Locator Form prior to arriving in Ireland. The form may be used by health authorities to contact passengers in order to verify their location in the country. In general, people are requested to restrict their movements for 14 days when they arrive into Ireland from another country. This applies to all travellers, including Irish citizens and people with no symptoms.
From midnight 29 November, passengers arriving from 'at-risk' areas can reduce their 'period of restricted movement' if they receive a negative PCR result taken a minimum of five days after their arrival in Ireland. If you want to take advantage of this option, it is best to book your test in advance of travelling.
Iceland
All passengers arriving in Iceland on or after 19 August 2020 can choose to either self-isolate for 14 days upon arrival or take two COVID-19 tests, one on arrival and another 5-6 days later. The test fee is ISK 11,000, or ISK 9,000 if booked in advance, and the second test is free. However, the tests will be free of charge from 1 December 2020 until 31 January 2021.
Madeira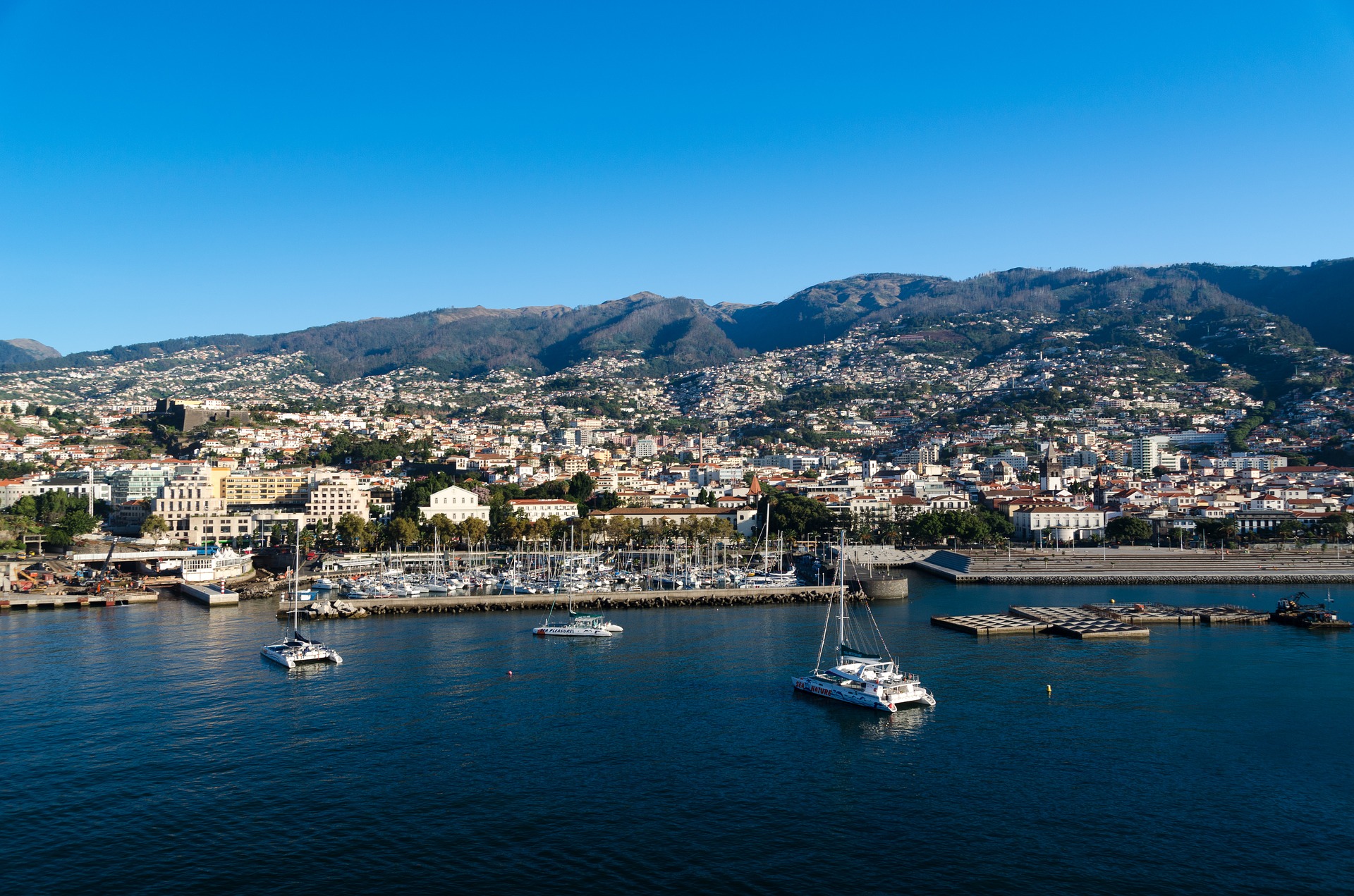 Before you arrive in Madeira:
On arrival, you will be subject to health screening. If you have not uploaded your COVID-19 test result, you will be asked to show it at the airport. If you do not have proof of a COVID-19 test, you can take a test at the airport but remember you will have to self-isolate at your accommodation until you receive your test results. If you test positive or inconclusive, you will have to repeat the test at weekly intervals until the result is negative and the health authorities give you a deconfinement certificate allowing you to travel.
You can ask the health authorities for a certificate by sending an email to [email protected].
Africa
Namibia
If you're travelling to Namibia you will be required to present a negative COVID-19 test on arrival. If the negative result is less than 72 hours old, there is no quarantine requirement. If the negative result is older than 72 hours but less than 7 days, then you will need to quarantine for 7 days – either at home/with family or in an approved tourist facility.
Rwanda
All arrivals must present a negative COVID-19 PCR test result taken within 120 hours of departure. You will then be required to quarantine at a designated hotel for 24 hours whilst awaiting results of a second COVID-19 test, conducted on arrival.
If the result is negative, you will be allowed to enter the country freely.
Seychelles
Visitors to the Seychelles must provide a negative COVID-19 PCR test from within 48 hours prior to departure. Upon arriving in Seychelles, you must stay in a designated hotel/establishment and may not leave the premises for 5 days.
Another COVID-19 test will be performed on the fifth day of your stay. Following a negative test result, visitors will be free to travel within Seychelles. If your test result is positive, you will be required to stay in a designated 'stay-safe' until cleared by the Public Health Authority.
The Caribbean
Antigua
ll passengers 12 years and older arriving by air in Antigua and Barbuda, including those transiting the country, must provide evidence of a negative COVID-19 RT-PCR test taken no more than seven days before arrival. Further health screening is in place at VC Bird International Airport and the private jet terminal for all international arrivals. The measures are subject to change but may include mandatory temperature, travel history checks, a check on whether your accommodation is on the Government of Antigua and Barbuda's Approved List, completion of a Health Declaration Form and further testing for Coronavirus. You should expect long waiting times on arrival.
Barbados
Barbados designates the UK as a high-risk country currently. Travellers from the UK must arrive with a negative PCR test taken by a certified or accredited laboratory within 3 days of arrival. Visitors must also fill out and complete an online immigration form a minimum of 24 hours prior to travel.
On arrival, you will be required to quarantine at government-approved facilities (a designated hotel or approved villa at your own expense, or a government facility free of charge), and undertake a further test 4-5 days after the first accepted negative test. In effect, you can test the morning after arrival if you had your pre-departure test 3 days before you left. If this second test is negative you will no longer be subject to quarantine.
If you are notified that you have been in close contact with a positive COVID-19 individual you will be required to quarantine. This may also be undertaken at an approved hotel or villa, at your own expense.
You can read more about visiting Barbados and the short quarantine at the moment in this article (I highly recommend it).
Cuba
Everyone arriving into Cuba will have to complete a Health Declaration (with the address of where they will be staying) and have a PCR test. There is a charge of USD$30 for the PCR test.
Visitors arriving on commercial flights will have to self-isolate and have a further PCR test. On receipt of a second, negative PCR test result, you will no longer have to self-isolate.
Tourists arriving on holiday charter flights will be transferred to their hotels, and will be briefed on further medical checks or testing within the hotel.
Grenada
Grenada government announced entry health protocols since July which now includes obtaining a Pure Safe Travel Certificate as well as a negative COVID test before travel and a COVID test and quarantine on arrival.
Saint Lucia
All travellers must complete a Pre-Arrival registration form prior to arrival to St Lucia which can be found on the St Lucia COVID-19 page. Reservations for either a Government operated quarantine facility or a COVID-19 certified property must be confirmed before travel.
Visitors must also provide certified proof of a negative PCR (Polymerase Chain Reaction) COVID-19 test taken seven days or less before travel to St Lucia.
Upon arrival in St Lucia, travellers will be subject to screening and temperature checks by port health authorities.
You must remain at your COVID-certified accommodation for the duration of your stay in St Lucia unless you are on an excursion arranged by the hotel. You may not leave the property by vehicle or on foot during your stay.
Turks and Caicos Islands
Visitors must obtain pre-travel authorisation via the Turks and Caicos Islands Assured Portal. This requires evidence of a negative COVID-19 test from a reputable facility taken within 5 days prior to arrival in the Turks and Caicos Islands, proof of health/travel insurance with COVID-19 cover and a completed health screening questionnaire.
All visitors will be required to wear masks on arrival to the Turks and Caicos Islands.
British Airways fly direct from December onwards.
Rest of the world
Cambodia
There are no travel restrictions within Cambodia and you can travel to the airport either from within Phnom Penh or from the provinces.
All foreigners arriving in Cambodia will now be subject to a COVID-19 test on arrival (as well as requiring a COVID negative test before flying). You will need to remain at a hotel or government facility until the results are known, which may include an overnight stay.
The government is now imposing charges on foreign arrivals for lab testing, medical treatment and accommodation under health measures to prevent a second wave of COVID-19 transmission in Cambodia.
All foreign passengers need to deposit US$2000 for the COVID-19 service charges at the airport upon their arrival. Once deductions for services have been made, the remainder of the deposit will be returned. This can be paid either by cash or credit card.
You're expected to wear a face covering when inside the airport and many airlines will ask for face coverings to be worn.
UAE – Dubai (but not Abu Dhabi)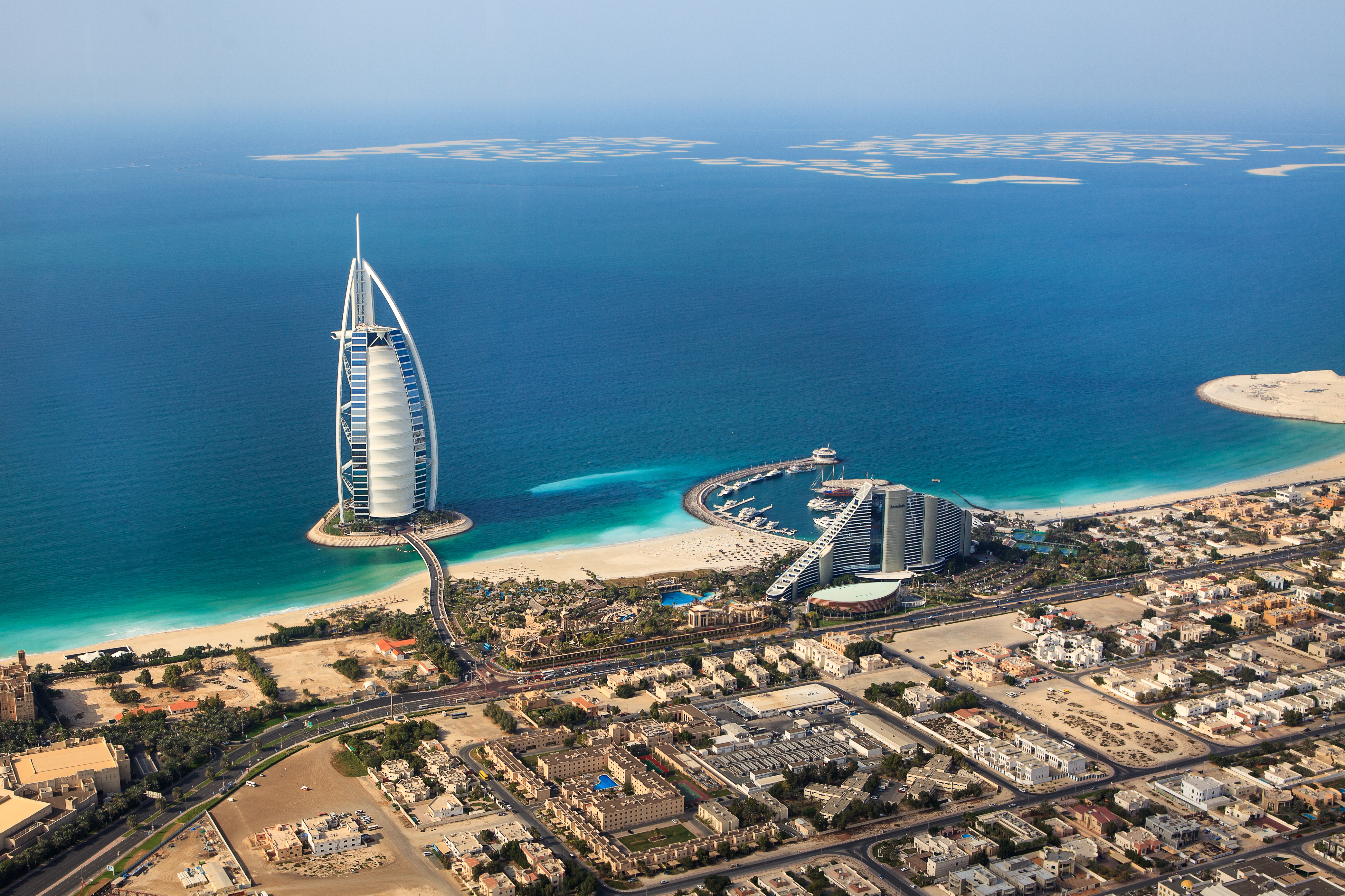 Dubai
Travellers coming from the UK to Dubai have the option to either present a negative COVID-19 Polymerase Chain Reaction (PCR) test before departure, which is valid for 96 hours from the date of the test, or to take a PCR test on arrival at Dubai airport. You can read more here.
Visit and tourist visas are currently being issued by the Dubai authorities only. Tourists and visitors cannot travel to Abu Dhabi by air at this time.
Bahrain
Entry to Bahrain is open to UK nationals and visas on arrival have been reintroduced for 68 nationalities including the UK. If you are eligible for entry, you will be required to undergo and pay for the enhanced arrivals testing procedure for COVID-19 and need to self-quarantine until test results have been received. Any person staying in Bahrain for 10 days or more must repeat the testing procedure on the 10th day following their arrival in the Kingdom.
Maldives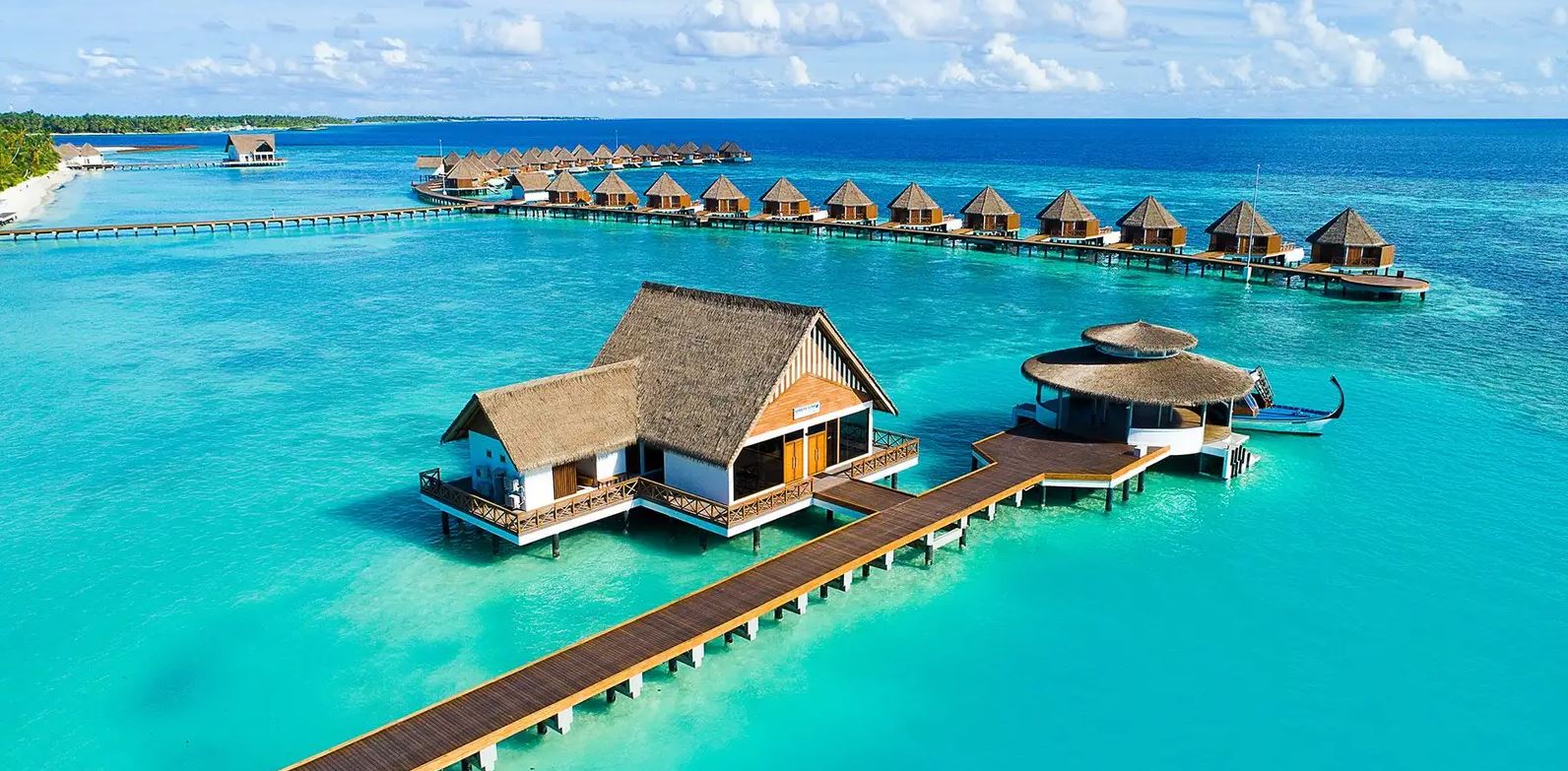 The Mercure, Maldives
All tourists and short term visitors must present a negative PCR test for COVID-19 on arrival to Maldives. The test and negative PCR certificate must be issued no more than 96 hours prior to departure.
Additionally, all travellers to the Maldives must fill in a Traveller Health Declaration form 24 hours before departure to the Maldives. Temperature checks and screening procedures will be in place on arrival. Quarantine facilities have been set up to isolate any suspected cases of COVID-19.
All visitors to Maldives are encouraged to install the contact tracing application 'Trace Ekee' upon or before arrival into the country.
Qatar has some Black Friday deals to the Maldives here.
Bermuda
Due to the Covid-19 outbreak, all visitors from a country classified by the WHO as having community transmission of Covid-19 (including the UK) will need to apply for Travel Authorisation and are required to have a pre-departure test. This applies to adults and children aged 10 and up. Those without a negative pre-departure test will not be able to obtain Travel Authorisation. You should not use the NHS testing service to get a test in order to facilitate your travel to another country. You should arrange to take a private test.
All travellers must wear face masks when travelling to the departure airport and practice social distancing at the departure airport.
Upon arrival, visitors must, show a copy of your Travel Authorisation and present a copy of the pre-departure PCR Covid-19 negative test result to health officers on request.
All travellers will undergo PCR Covid-19 testing at the Bermuda L.F. Wade International Airport. It's important that travellers adhere to the Covid-19 guidance and quarantine in their accommodation until airport tests results are ready. Failure to adhere to guidelines could result in a fine of up to $25,000 and/or up to six month' imprisonment.
Countries not open to UK visitors, or that require more than 5 days quarantine on arrival or return
Countries in bold are those on the travel corridor list that you can't enter or must quarantine for 10-14 days.
Europe:
Spain (except the Canary Islands)
Italy
Greece (except a few exempt islands)
France
Denmark
Croatia
Germany
Portugal
Austria
Cyprus
Switzerland
The Netherlands
Turkey
Asia:
Thailand
Malaysia
Japan
Singapore
Vietnam
Hong Kong
Sri Lanka
The Americas:
Mexico (open to UK)
Costa Rica (open to UK)
USA
Canada
Africa:
South Africa (open to UK)
South Pacific: