Finnair UK and ex EU sale from £1265
If you want to fly to Asia from the UK on a oneworld airline, then Finnair is usually one of the cheapest options. As they don't fly direct and you will route via Helsinki, you will also get more tier points and Avios than taking a BA flight. Helsinki gets 160 Tier points return from Heathrow, so with the 280 for the long haul sectors, it means you get 440 TPs return versus 280 on a direct BA flight (except Singapore which gets 320 on BA).
The Finnair A350 is a good product with very similar seats to Qatar. You can read my review here. Finnair usually run either an A330 or A350 long haul aircraft from London for one or two flights per day so it is worth trying to book onto that flight rather than their short-haul aircraft to Helsinki.
The A350 is also used on routes between Helsinki and Bangkok, Beijing, Hong Kong, Shanghai, Seoul, Singapore and Tokyo. The prices are often cheaper from Manchester if you don't mind missing out on the A350/330 from London.
The sale ends on 22 October 2019.
The fares from the UK for business class return from London are:
Bangkok £1,698
Beijing £1,658
Guangzhou £1,698
Hong Kong £1,694
Krabi £1514
Osaka £2,253
Phuket £1513
Seoul £1,989
Shanghai £1,698
If you don't mind going ex EU, the prices are even cheaper:
Oslo – Bangkok £1,265
Stockholm-Hong Kong £1,313
Stockholm – Singapore £1,337
Gothenburg – Shanghai £1,334
Gothenburg – Beijing £1,331
You can find the special Finnair offer page here
China Airlines discount
China Airlines often confuses people as they assume it is a Chinese airline or is Air China. They are actually based in Taiwan and began flying to the UK fairly recently. They have a great business class product with modern seats and a classy look. They are offering a 10% discount on all booking from Europe. They are usually fairly well priced so although it may not sound much, with the extra discount it is worth a look!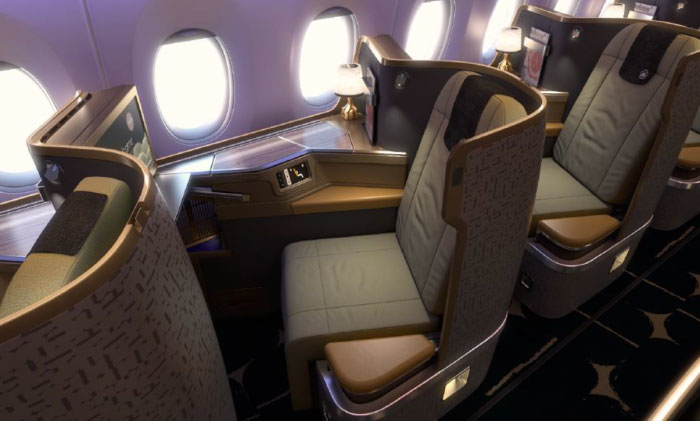 Sales period: 3 October 2019 – 10 October 2019
Travel period: No restrictions