Marriott stay longer 25% off and Bonvoy Escapes 25% off
Marriott is offering a Stay Longer & Save rate for the Americas, so you get special rate savings on trips of 5+ nights at hotels or 7+ nights at resorts. It's valid on stays until 19 June 2022 at participating properties in the U.S., Canada, Caribbean and Latin America.
You can find the list of participating hotels here.
Bonvoy Escapes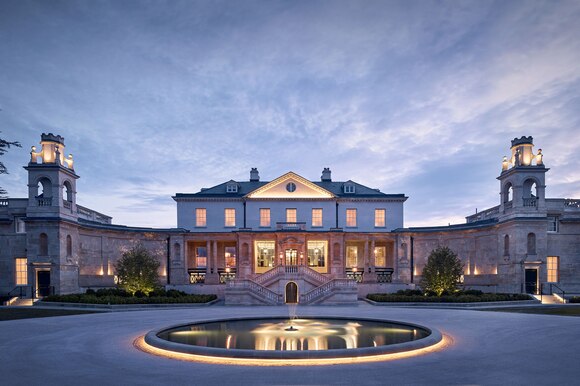 Marriott Bonvoy® Escapes offers all guests exclusive savings every Wednesday through Sunday across select destinations for fairly short notice stays. Marriott Bonvoy® Members save 25% and non-members save 20% on stays at participating Hotels and Resorts.
The list always features participating properties throughout the US, Canada, Caribbean, and Latin America. Properties in Europe, the Middle East, Africa and Asia occasionally participate. This week there are lots of UK, Europe, and Africa hotels. This includes the Langley Luxury Collection, most of the upmarket London hotels and all the Heathrow hotels except the Courtyard. The offer is valid for stays until the end of January 22.
The downside is that rates must be prepaid at the time of reservation. Individual hotel cancellation policies in place at the time of the reservation will apply.
Visit the website for offer specifics.
IHG cashback and sale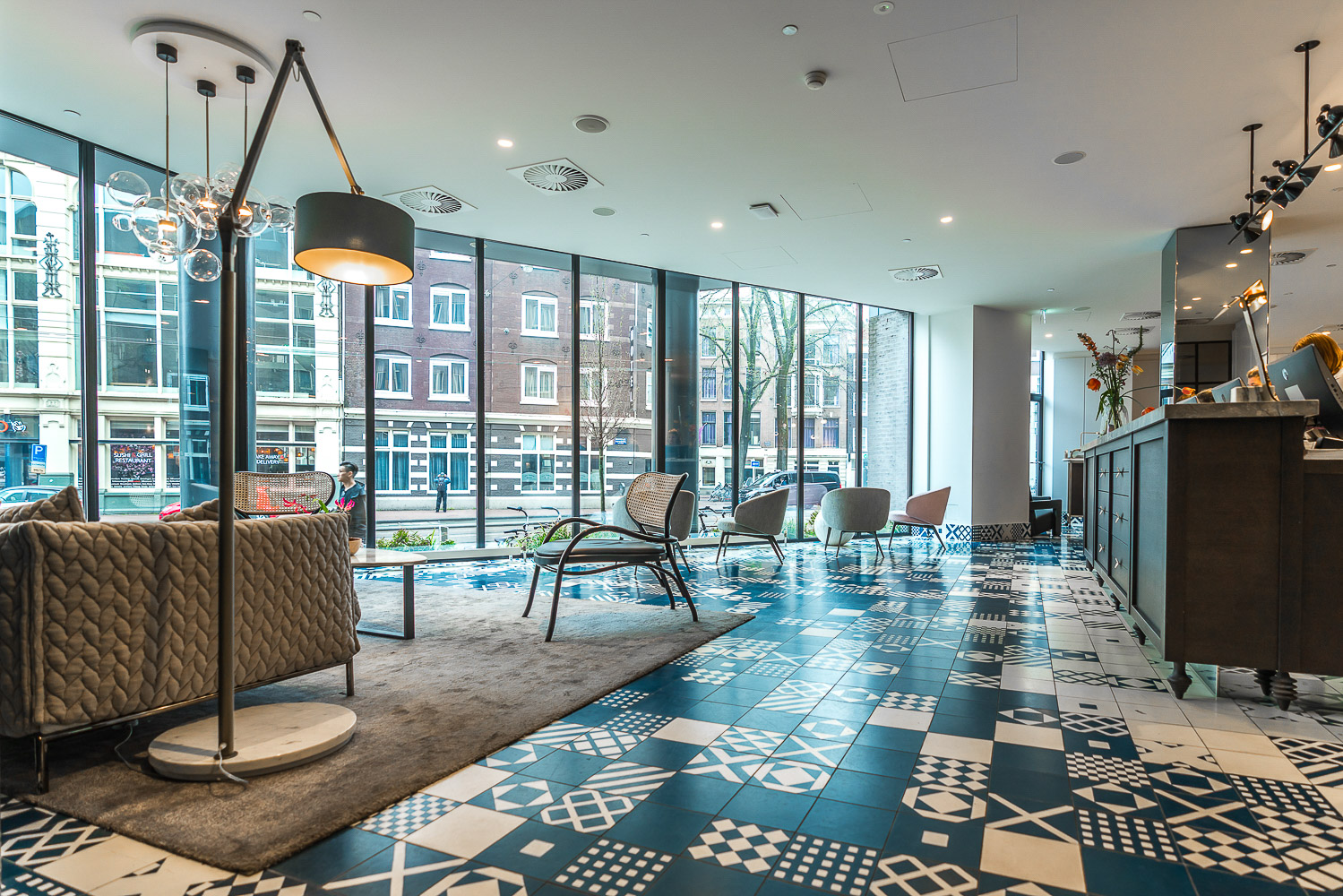 As well as the winter sale which is on until 12 January, there's also 6.4% cashback with Quidco which ends on Sunday 9 at midnight.
Quidco is like Topcashback. You simply click through the Quidco website to IHG and book direct with IHG as normal. You can stack this with most sale offers including the current one. You get up to 25% off best flexible rate using the advance saver rate in the sale. Book by 12 January 2022 to stay by 4 September 2022.
Quidco is free to join although if you think you may use it a lot, its worth paying the tiny amount extra for the premium version which gives better rates of cashback. The cashback is available for all the IHG premium brands such as Intercontinental, Kimpton and Crown Plaza.
If you are planning a longer IHG break of 3 nights or more, I'll be talking about another offer at the weekend.
You can find the IHG sale page here.
Hilton up to 25% off sale still on and new hotels to consider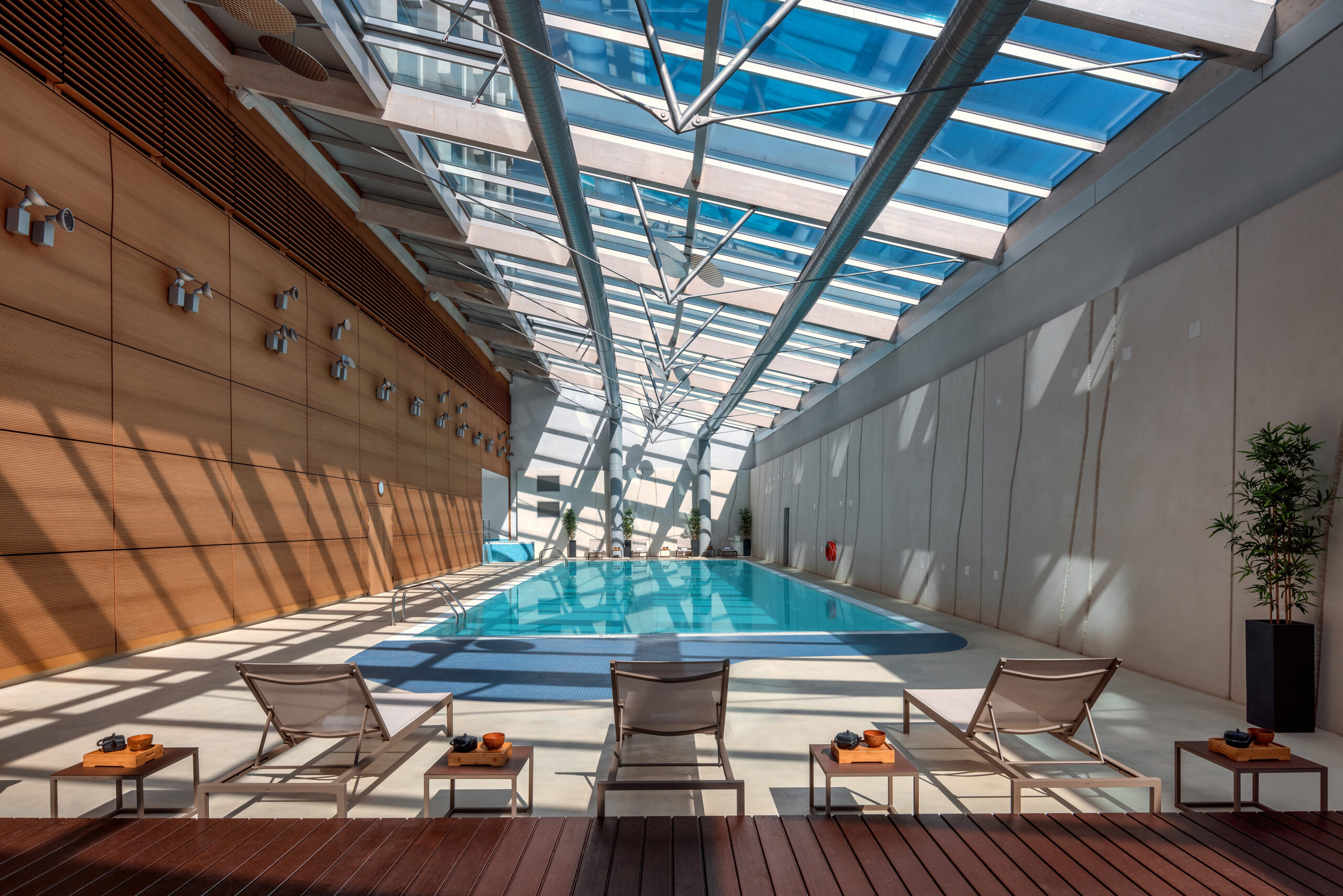 Hilton has more than 75 new hotels planned across Europe, the Middle East & Africa in the coming year, and the sale with up to 25% off is still on until 31 January. So if you fancy checking out one of the new hotels, then it's worth having a look while the sale is on as some are already on sale. You can find the sale page here.
Here are a few new hotels to whet your appetite:
Iceland Parliament Hotel, Curio Collection by Hilton
The Iceland Parliament Hotel will be a complex of seven rebuilt and new buildings at the doorstep of the Icelandic parliament – Alþingi. Surrounded by three different squares, close to the cathedral, city hall, and the upcoming harbour area, the hotel has been granted a key location within the city's most high-profile zone. The hotel will offer state-of-the-art meeting and conference facilities, an executive lounge, a fitness room, a spa area, café, bar and restaurant.
The hotel is set to open spring 2022.
Conrad Chia Laguna Sardinia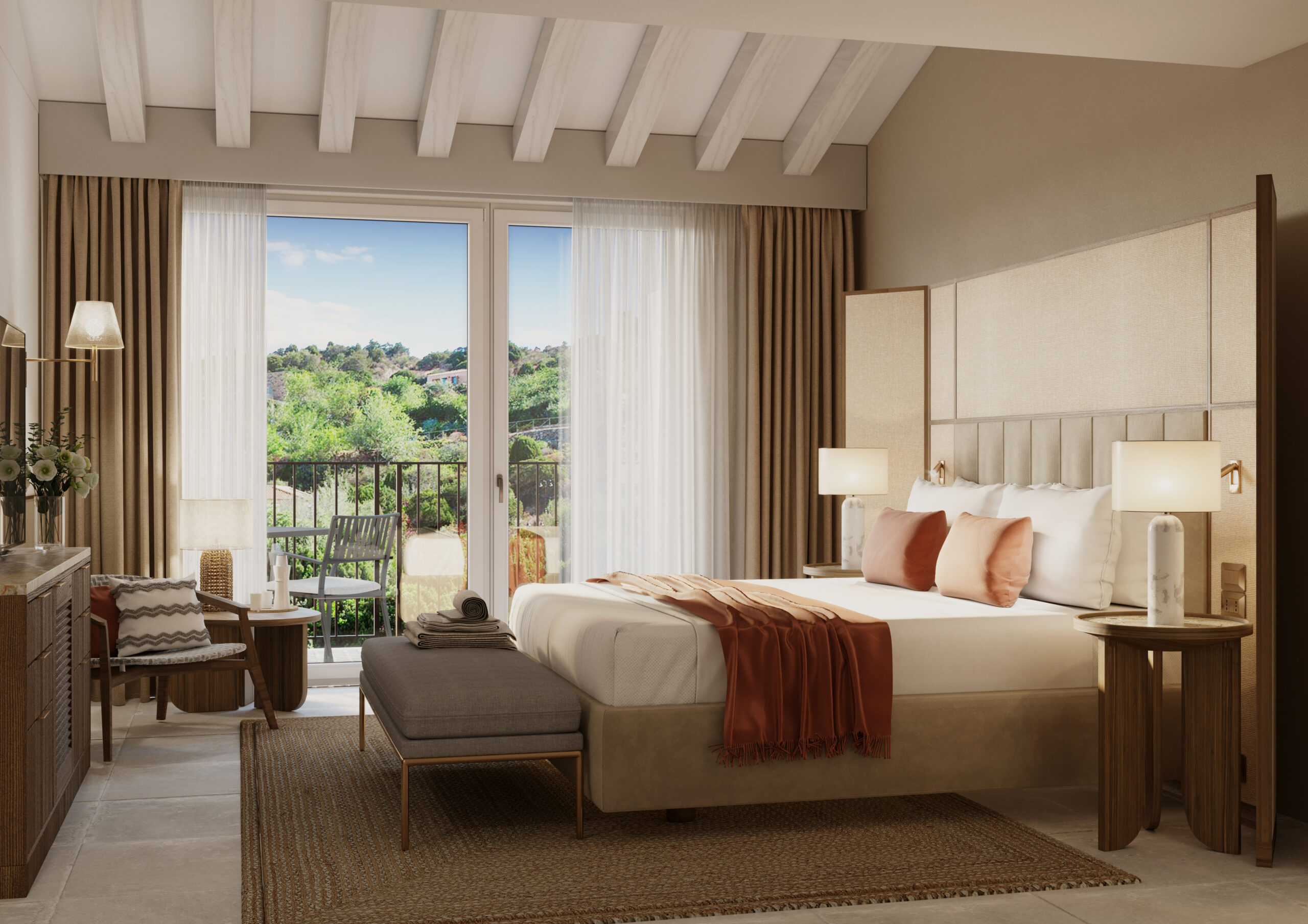 Conrad Chia Laguna Sardinia will have 107 guest rooms, each featuring a private garden or terrace, with the majority offering panoramic views of the entire Chia lagoon. La Terrazza restaurant will feature outdoor seating and iconic views of Chia Laguna. Sa Mesa, meaning "the table" in local Sardinian dialect, will be the hotel's signature restaurant offering authentic Sardinian cuisine and an extensive selection of local wines from small local producers in an informal trattoria style setting.
Bar Bollicine will serve as the hotel's all-day bar and lounge, where guests can enjoy an extensive collection of champagnes and proseccos, as well as cocktails with a modern twist. The hotel's Conrad Spa will also offer six treatment rooms, a spa bar, a yoga studio, and a state-of-the-art gym.
The hotel is set to open in spring 2022.
Lost Property St. Paul's London, Curio Collection by Hilton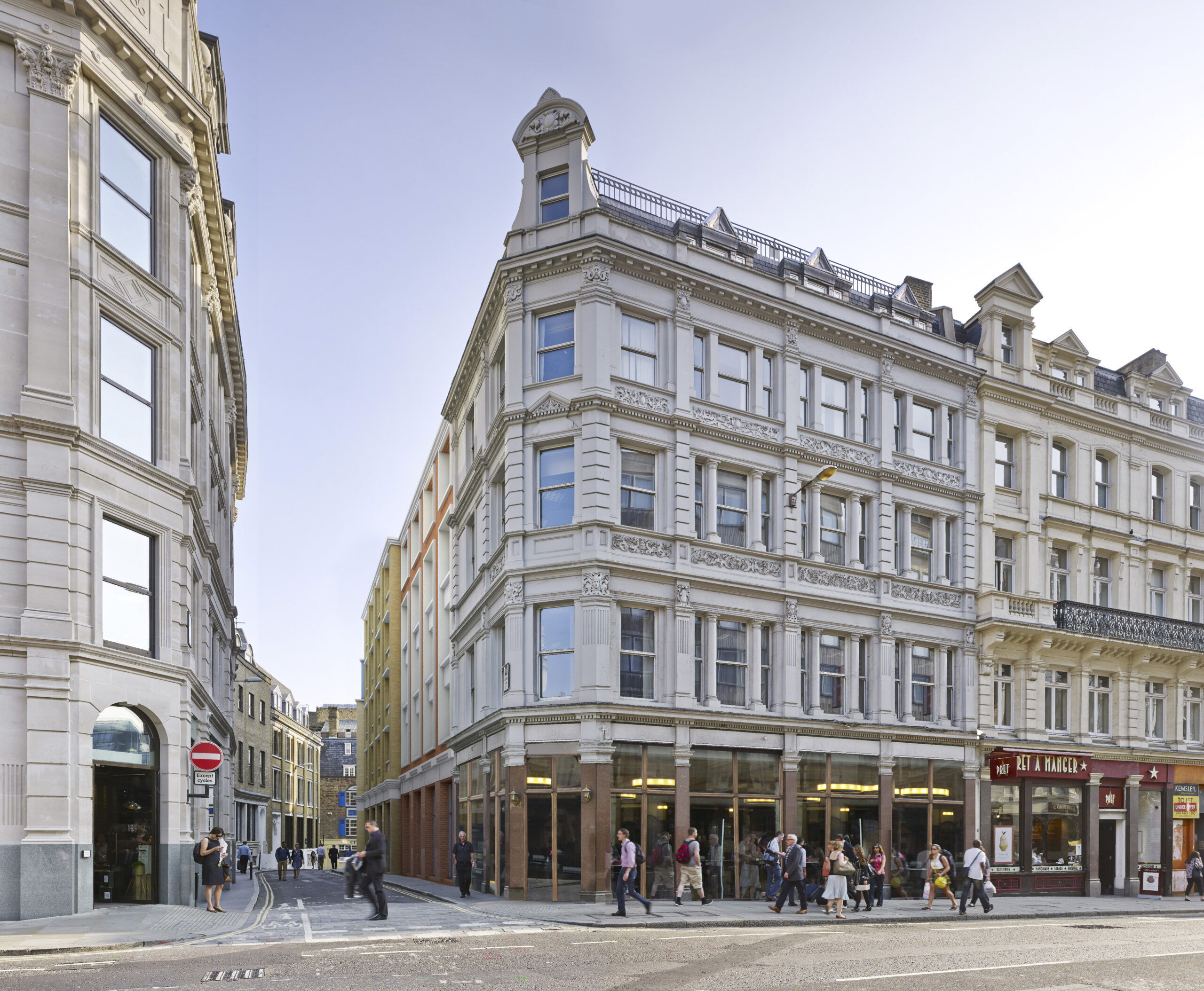 Lost Property St Paul's London, Curio Collection by Hilton, will open this spring to offer stunning views of St. Paul's Cathedral and the City of London. The six-story hotel will offer a charming restaurant for guests and close access to some of London's most visited tourist attractions.
The hotel is set to open in spring 2022.
Hilton Dubai Palm Jumeirah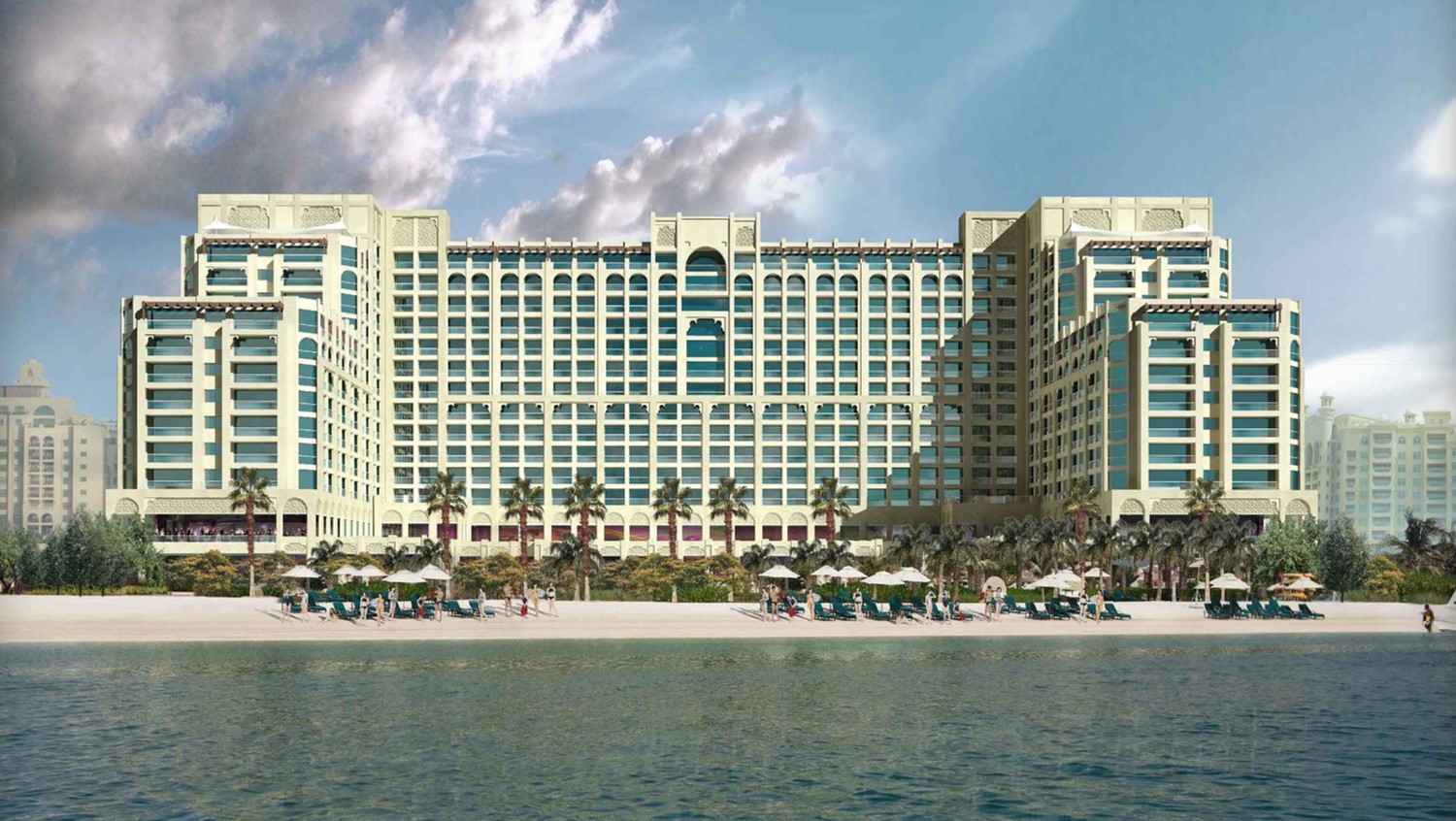 Located on the iconic Palm Jumeirah, this upscale hotel's beachfront location makes it a destination of choice for those looking for a relaxing getaway. After waking up to the sunrise reflecting over the serene waters of the Palm, guests can exercise on the mile-long promenade, take a dip on the property's private beach, enjoy a treatment at the spacious eforea spa or have a bite at the hotel's wide range of restaurants, bars and lounges – including Trader Vic's, Barfly by Buddha Bar, and Claw BBQ.
You can find more details here.
The hotel is set to open in spring 2022.
Sea Breeze Santorini Beach Resort, Curio Collection by Hilton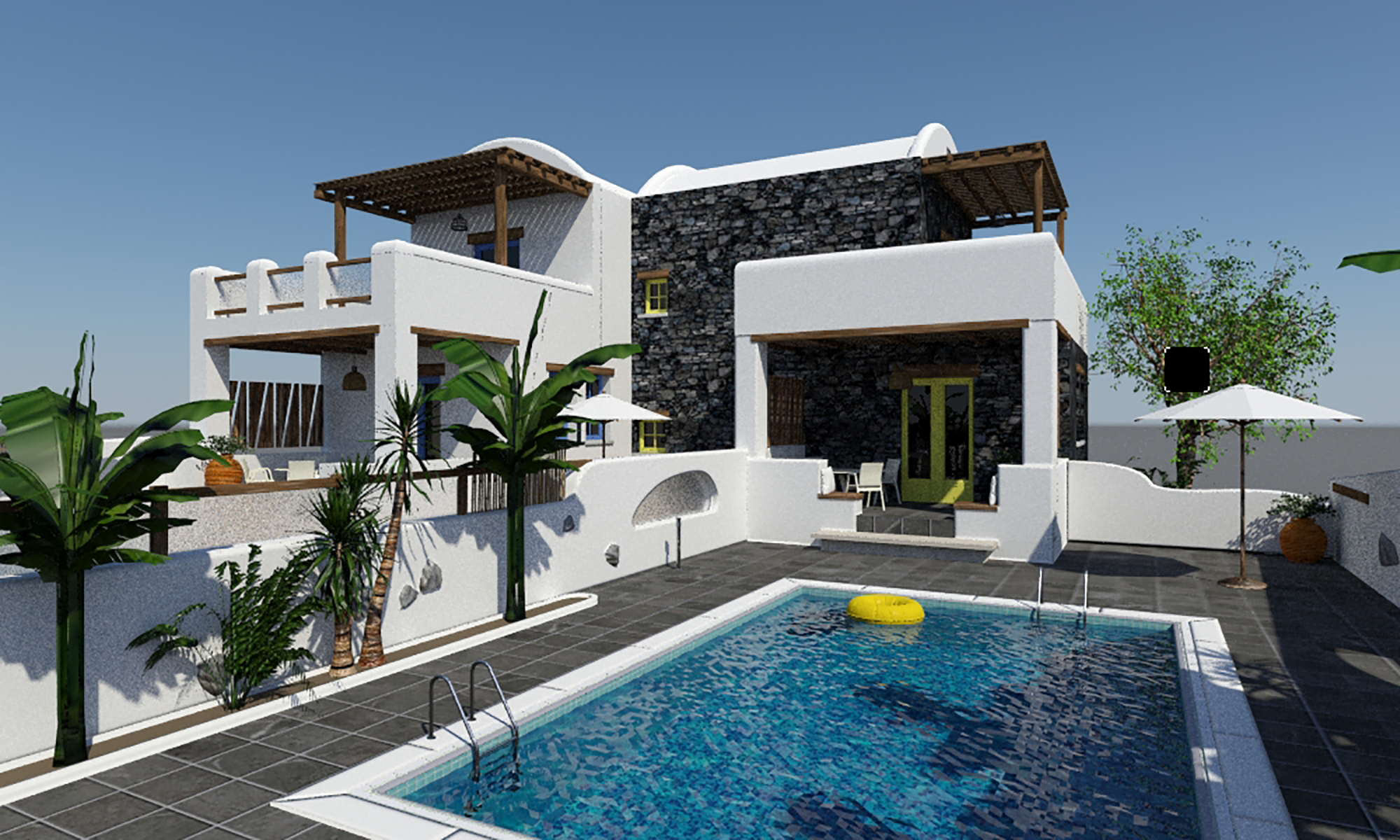 Sea Breeze Santorini Beach Resort, Curio Collection by Hilton will be Hilton's first location on the glamorous Greek island of Santorini. The 37-room hotel draws inspiration from Santorini's iconic blue and whitewashed architecture and incorporates the island's rugged natural beauty with stone walls and organic wooden textures.
Each room will boast private terraces and a hot tub or pool. Guests can choose from two restaurants and two bars for a relaxed bite to eat or cocktail, with two of the outlets being located on the resort's private beach. With two pools, a spa, fitness facilities and loungers by the beach, guests can alternate between working up a sweat, getting pampered, soaking up the sun, and cooling off in the water.
The hotel is set to open in spring 2022.
Hotel Saski Krakow, Curio Collection by Hilton
Set in the centre of Krakow's old town, adjacent to the historic Main Square, Hotel Saski Krakow is poised to be one of the city's most celebrated hotels. The property will be ideal for both travellers of leisure and business, offering a swimming pool, spa and fitness centre, a restaurant and bar, as well as a business centre.
The hotel is set to open summer 2022.
Hilton Mallorca Galatzo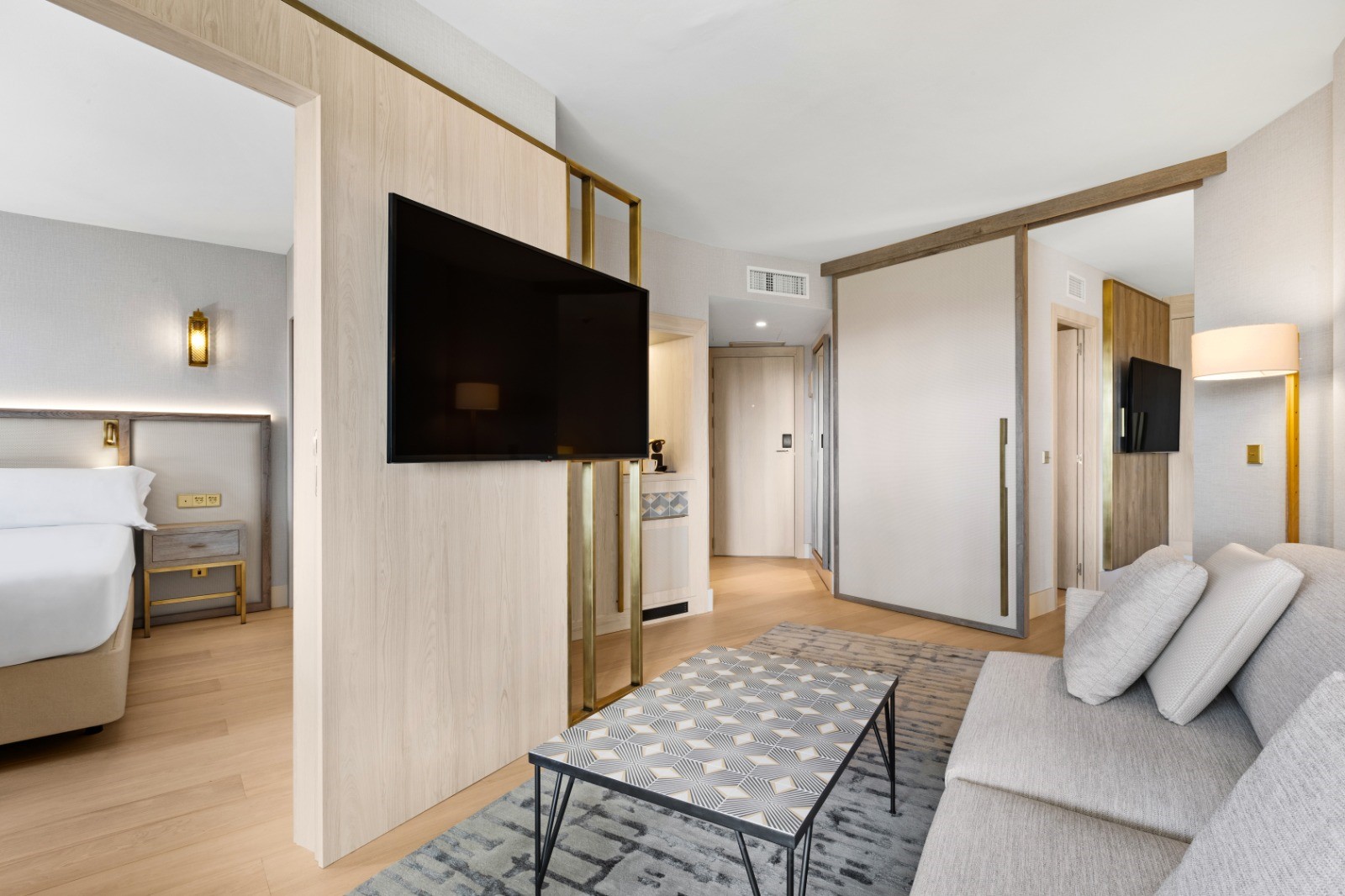 Set over 54,000 square metres of perfectly presented gardens, Hilton Mallorca Galatzo will boast three swimming pools and two pool bars, ensuring guests are never far from a cool drink and a dip in the pool to complement the warm Balearic climate. With relaxation and rejuvenation in mind, the hotel will offer a sizeable wellness centre and two distinct dining experiences, and is located less than a five-minute drive from the popular beaches of Paguera.
This hotel is set to open summer 2022.
Hilton Rome Eur La Lama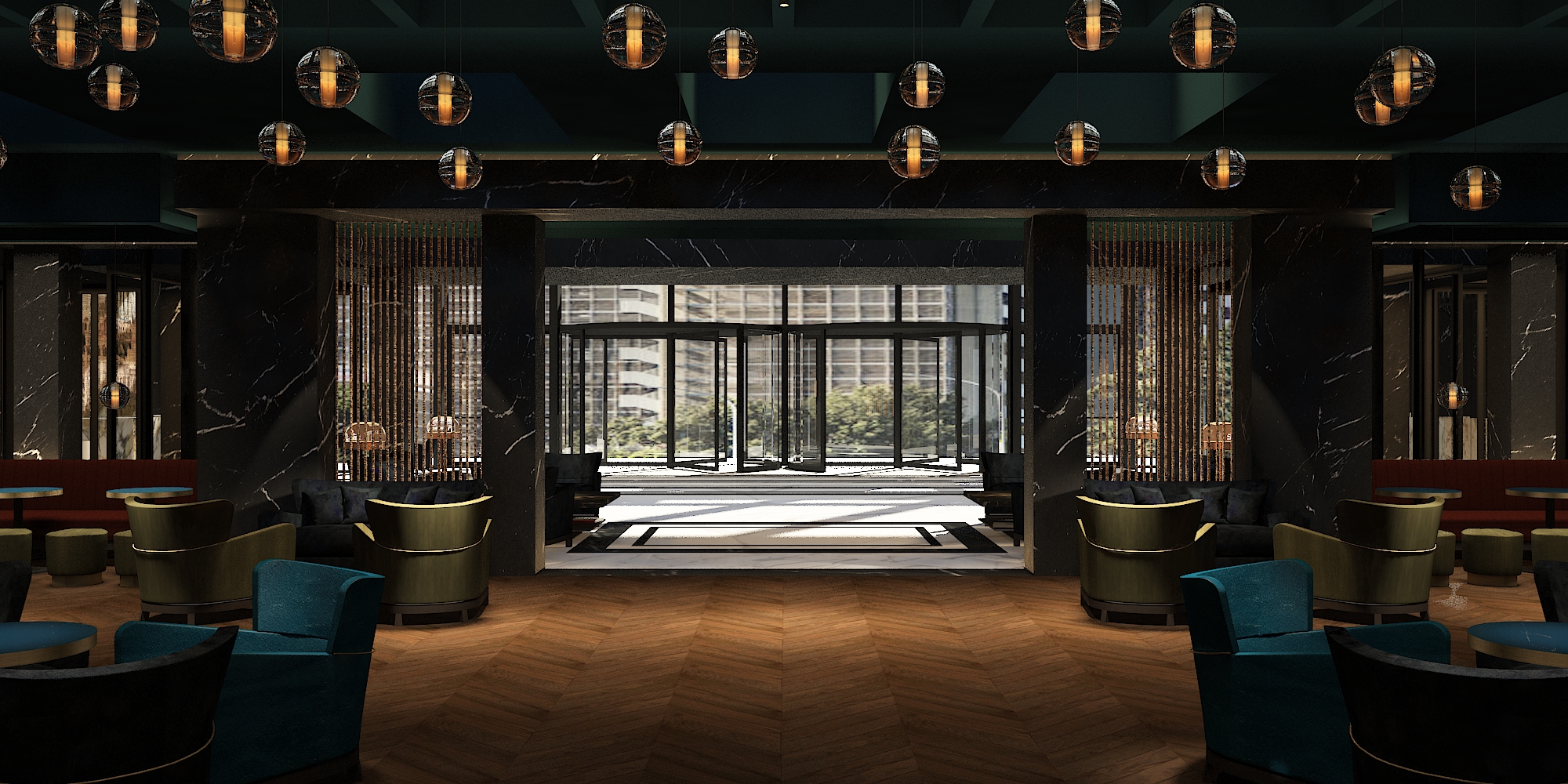 Hilton Rome Eur La Lama is located in EUR business district, with direct access to La Nuvola Roma Convention Center. Metro links are just a few streets away, and Euroma2 mall is within a 10-minute drive. Central Rome and Fiumicino and Ciampino airports are less than half an hour from the hotel. The hotel features a rooftop restaurant and terrace, kids' activities, and a library bar.
The hotel is set to open autumn 2022.
Hilton Cairo Nile Maadi
This newly built 20+ storey hotel is located in the upscale residential and diplomatic district of Maadi with direct access to the Nile Corniche. Hotel guests will be able to enjoy the spectacular views of the Nile river while sunbathing by the outdoor pool. Perfect for both leisure and business, Hilton Cairo Nile Maadi will feature a large health club and spa, an outdoor swimming pool, two restaurants, an executive lounge, as well as fully equipped meeting and event spaces.
The hotel is set to open autumn 2022
Conrad Rabat Arzana

Featuring 120 spacious guest rooms, Hilton's first luxury hotel in Morocco will offer spectacular ocean views from its elevated waterfront location, overlooking a tranquil lagoon and beach. Guests will be able to experience breath-taking surroundings while enjoying locally inspired food and beverage at two unique restaurants. The hotel will also offer a fully appointed spa and salon as well as 600+ square meters of event space that includes a grand ballroom and four meeting rooms.
The hotel is set to open in autumn 2022.