Virgin Voyages Caribbean Cruise from just 115,000 points, Europe 7 nights from 95,000 points
Virgin Red, Virgin's rewards club, is offering some extraordinary exclusive deals for its members with sailings from Barcelona and Miami for as little as 95,000 points. As a Flying Club member, you can use your points for this too.
Each Virgin Red member can book up to four Sea Terrace Cabins for two sailors at these time-limited rewards rates, meaning you and up to seven friends can board one of Virgin's exclusively-adult ships with dining experiences, entertainment and state-of-the-art health and wellness facilities all included, as well as unlimited soft drinks and Wi-Fi. All tips and port taxes are also covered.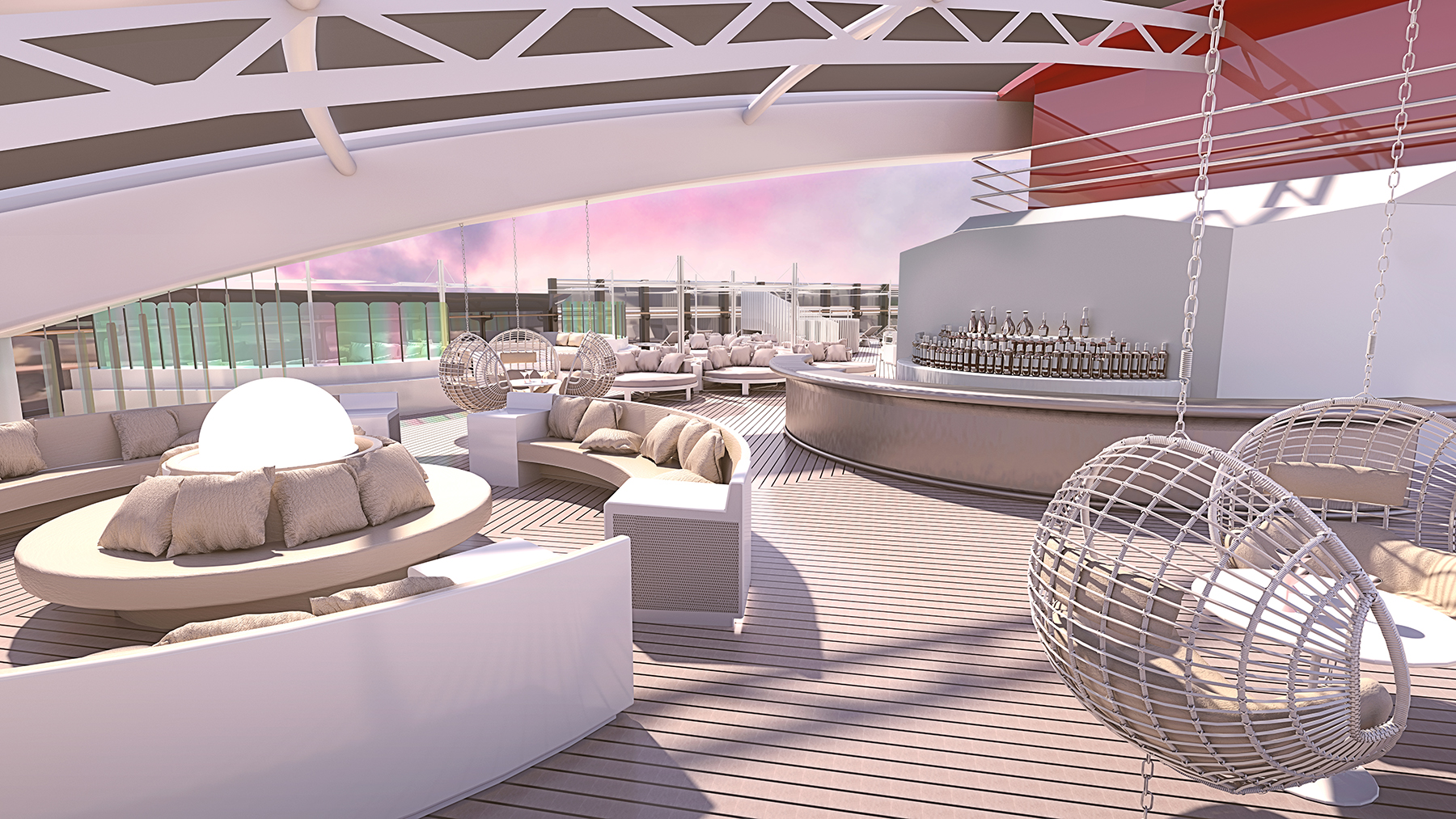 I recently went on a Virgin Voyages cruise on their latest ship, Valiant Lady that I will write up soon, but let's just say I am a fan and would definitely jump on one of these amazing offers. When you consider that you can get a cabin for 2 people for 7 nights with all your food and soft drinks thrown in for 95,000 points, it's simply amazing value. And it's not even the basic cabin since it's a sea terrace that comes with a hammock! You can read about my other Virgin cruise experiences here.
Virgin Red is free to join, so anyone can sign-up and earn points on their everyday spending to put towards future rewards. If you are a Virgin Atlantic Flying Club member, you can also link your account to spend your Virgin Points through Virgin Red.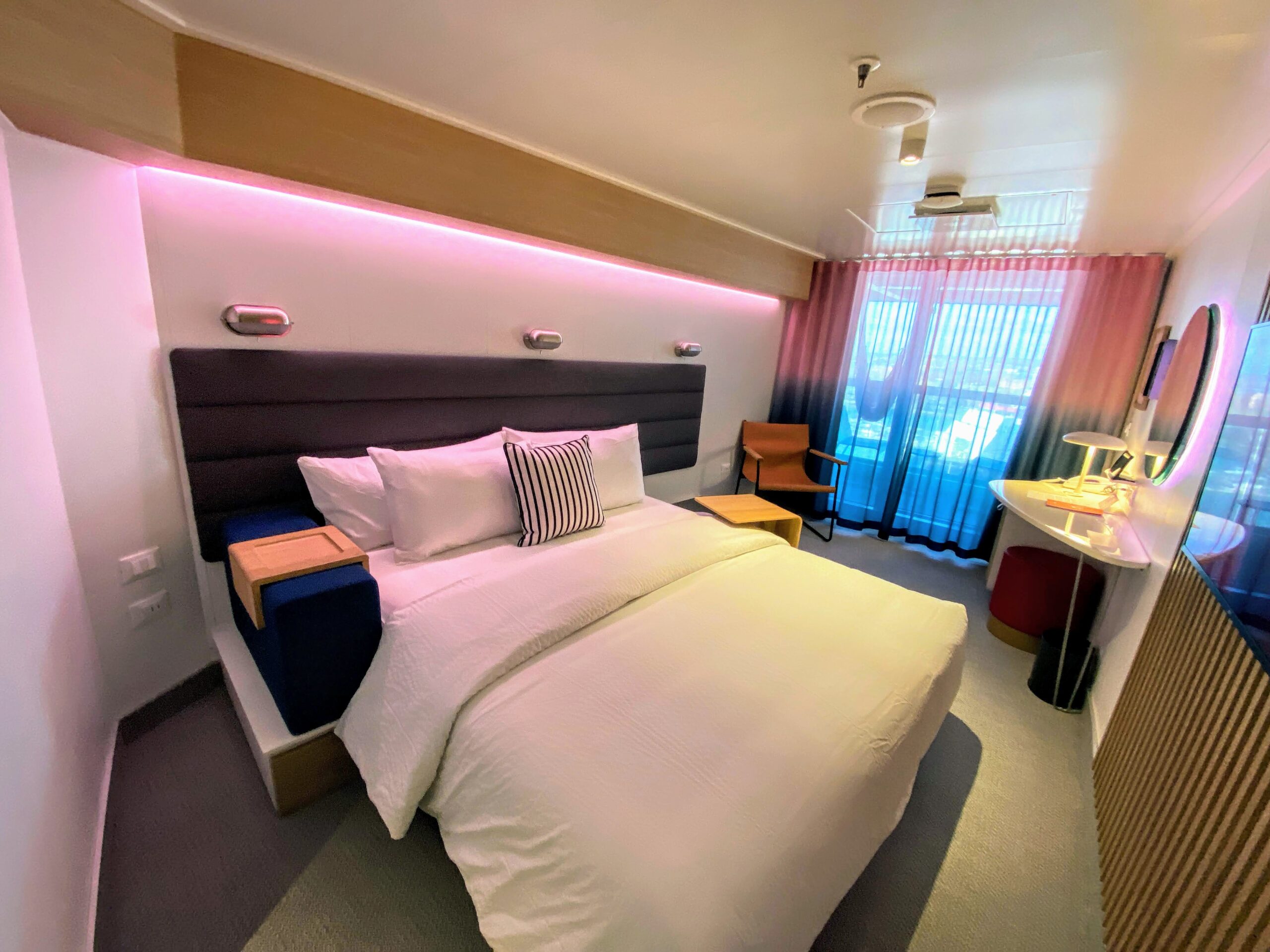 Richard X Moore, Partnerships Director at Virgin Red, says: "Virgin Red is known for offering our members great value for extraordinary experiences, especially when it comes to travel, and this is no exception! Imagine relaxing in the hammock on the balcony of your Sea Terrace Cabin, overlooking the sparkling waves in some of the most beautiful locations in the world and reflecting on the fact your Virgin Points unlocked this incredible reward."
Barcelona
For 95,000 Virgin Points, Virgin Red members can book a Sea Terrace cabin for two sailors on board Valiant Lady for a seven-night sailing from the beautiful city of Barcelona. Choose from three different itineraries:
Spanish Obsession: Experience a selection of Spanish delights sailing from Barcelona to the island of Mallorca. Head to Gibraltar on the southernmost coast of the Iberian Peninsula before a dance floor filled overnight finale on the island of Ibiza.
The Irresistible Med: Experience the magic of the Med and its islands as you sail from Barcelona to the French Riviera. Explore the Tuscan countryside, revel in uncharted Ajaccian time, and give in to the medieval mysteries of Olbia, with a finale overnight in Ibiza.
French Days & Ibiza Nights: Set out from Spain to some of the most breathtaking seaside spots in the Med. A stop in the French metropolis of Marseille, an overnight in the glamorous seaside city of Cannes, a dose of Sardinian seduction in Olbia — and finishing it all with an overnight stay in the electric island of Ibiza.
Miami
For sailors wanting to travel further afield, Virgin Red members can board Scarlet Lady and enjoy a four-night sailing from Miami for 115,000 points or a five-night sailing for 125,000 points. Choose from a selection of Caribbean itineraries with ome itineraries that also feature a stop at Virgin's private beach club – the Virgin Voyages Beach Club at Bimini.