Updated 9 September 2020
In this article, we will look at our most popular destinations and whether they are accepting UK visitors. If they are, what do you need to enter? We will also look at which countries do not require quarantine on the return to England and which are allowed under FCO advice. If you were considering Turkey, you may wish to read the new rules below for face masks.
If there is a country you would like added next time we update the list, let us know in the comments below.
When will countries open their borders to UK travellers?

Many countries have began the process of reopening for tourism, though some are still in the process of deciding when to open, and to whom. Here are some of the expected or firm dates and any attached restrictions. As well as whether you can enter, it is worth researching what is actually going to be open. There is little point visiting somewhere if everything is shut! Plus of course, we need to be allowed to travel by the UK FCO and also to be able to travel to the airport which is currently not actually allowed!
As I suggested recently, this IATA page is a good source of information on current restrictions. For now, here is a list of some of the most popular destinations:
Europe
Jersey (Channel Islands)
Up until recently, Jersey was a great spot for a summer island getaway, with only a swab test required on arrival, and complete freedom of movement.
However, they have recently changed their restrictions in the face of rising case numbers, and it's a little confusing, so pay attention.
Currently, the idea is to allow visitors from low risk areas, however unlike other countries who are basing that off countries and islands, Jersey are specifying different boroughs, suburbs and areas of Europe who have either Green, Amber or Red 'status'.
Green Status: Allowed to visit with negative Covid test or swab on arrival, no quarantine and freedom of movement.
Amber Status: Must take PCR Covid test on arrival and quarantine for 5 days, before taking a second test.
Red Status: PCR Covid test on arrival, mandatory quarantine for 14 days.
The list is quite extensive and very specific – for example, some neighbouring boroughs in London are in different 'zones', meaning you might be able to visit the islands, but your best friend a few streets away has to quarantine.
A full list of all the boroughs is here – be mindful that it may change very quickly, so stay up to date with all the current information before you plan your trip.
Currently, all passengers must fill out a pre-departure form before arriving in Jersey.
Masks are not mandatory, though they are encouraged, and the standard health and hygiene measures are all being enforced, such as increased hygiene and social distancing.
Spain
Spain reopened its borders to EU countries late in June, and then to UK visitors (and some other non-EU countries) officially from 1 July. Plenty of Brits jumped at the chance to get some Spanish sunshine, and travel there is still allowed, with no quarantine on arrival. Currently, visitors to Spain must Provide the Spanish Ministry of Health with contact information, as well as any Covid-19 history. They will also have to undergo a visual health check and temperature test.
Masks are also required in public places across the country.
However, as of the 26th and 27th July, the UK has advised against travel to mainland Spain, as well as its islands, and have reimposed quarantine for arrivals back into the UK. If citizens are currently travelling in Spain, there is no requirement to return early, however, be mindful of local rules and guidance from authorities.
Italy
Effective from late July and still current, passengers from the UK can enter Italy without needing to quarantine, either upon entry or on return to the UK.
The only instance where travellers will need to quarantine or meet other requirements is if you are coming from a country prior to travelling through Italy that isn't exempt from quarantine, or have travelled to a country where there are still self-isolating requirements within the 14 days prior to your arrival in Italy.
You have to wear a face mask from 6pm to 6am where social distancing is not possible. This includes walking to a table in a restaurant or bar or visiting the toilet in these places. Nightclubs and dance halls have been ordered to close also applies to outdoor venues where people dance, such as beaches and common areas in hotels.
Greece
From 15 June:
Greece is on the list of countries currently exempt from the UK government's advice against 'all but essential' international travel, meaning visitors will not be required to isolate upon return to England.
However, 7 islands are no longer on the travel corridor list: Lesvos, Tinos, Serifos, Mykonos, Crete, Santorini, and Zakynthos. As of Wednesday morning, if you are arriving back in the UK after visiting one of these islands you must quarantine for 14 days.
Upon arrival in Greece:
You must complete an online Passenger Locator Form (or PLF) at least 24 hours before your arrival in Greece, and you will receive a QR code once completed, which you must present. This is a requirement whichever way you travel to Greece (ie via air, ferry, rail etc). Failure to do so may result in your carrier refusing you, a fine on arrival from the Greek authorities or being denied access to the country.
You may be required to undergo testing if authorities ask you to do so, as part of a screening process. If you are asked to be tested, you will be required to self-isolate until you have your results.
Travelling in Greece:
Currently, it is mandatory to wear a face mask on all public transport, in taxis and at airports. Travelling in a taxi or private car is limited to three adults max (not including any children).
France

Travellers from the UK do not need to isolate or be tested on arrival in France, nor do they have to prove their travel is essential. Anyone showing Covid-19 symptoms upon arrival will be required to self isolate for 14 days. However, visitors to France will need to complete a 'sworn statement' certifying that they are not suffering from any Covid-19 symptoms.
France was recently removed from the UK travel corridor, due to an increase in cases, and as such visitors returning to the UK from France will need to self-isolate for two weeks upon return.
Currently, the UK government has increased its advice to travel to France as 'essential only', though it further advises that those currently holidaying there do not need to leave early, just watch out for and follow local advice.
It is now compulsory to wear a mask in an enclosed public space for anyone aged 11 and over. Public spaces include restaurants and bars, museums, shops and shopping centres, cinemas, theatres, places of worship, and more. See the full list here.
Croatia
Croatia, as of August 22nd, has been removed from the travel corridor due to an increase in cases, so UK residents will need to self-isolate upon return. The government also currently advises against all but essential travel to Croatia.
It advises those already travelling in Croatia that they do not need to leave immediately, however, be aware of local laws and restrictions and comply with those.
Upon arrival in Croatia, visitors will need to fill out this online form, and are advised to carry proof of their travel purposes (either proof of hotel bookings, or proof of business meetings etc). Visitors are also advised to stay aware of local travel advice, as it may change quickly.
Face masks must be worn on public transport, taxis, shops and other commercial premises.
Germany

There are currently no general Covid-19 restrictions on entry into Germany from the UK or other EU countries. Furthermore, travellers from the UK no longer need to provide or demonstrate their valid reasons for travel to or within Germany. Any travellers returning from Germany do not currently need to self-isolate upon return.
However, the government has specified that some travellers may need to quarantine if they pass through an area with high cases, which can change suddenly. Travellers should be aware of the risk, and stay up to date with any local information.
The Travel Health Pro website has listed Germany as a moderate risk for the Coronavirus.
If travellers returning home transit in an airport in a non – corridor country, such as France, then they will need to self-isolate upon return.
Currently, face masks are required in some public areas, across all of Germany's 16 states. Much of this information varies locally, so stay up to date with the specific information for the region you are visiting.
Portugal
Currently, mainland Portugal (as of 22nd August), Madeira and the Azores are exempt from the UK governments 'essential travel only' list, and UK travellers returning home do not need to self-isolate upon return. This could change on 10th September at the next review as cases are at around 25 per 100,000, well over the threshold but it does have some other factors in its favour.
However, travellers returning to Wales or Scotland from Portugal as of the 4th September will need to self-isolate for two weeks upon return.
Arrivals in mainland Portugal are subject to an airport health screening. Those travelling to the islands must take and/or provide a negative Covid-19 test either prior to arrival, or on arrival.
Within cities, such as Lisbon, some shops or restaurants may be closed due to more localised outbreaks. Outside of the cities, most things will be open, including beaches, but subject to capacity requirements and general social distancing rules.
Switzerland

As of the 29th August, Switzerland has been removed from the list of countries 'exempt from the non-essential travel advice' listed by the UK government, meaning UK visitors do have to self isolate upon return.
The government currently advises against all but essential travel to Switzerland, however those already there do not need to leave immediately. It is advised to stay informed about the local situation and adhere to any local restrictions or rules.
Entry into Switzerland is allowed for all UK and EU residents, though if any travellers have visited Gibraltar they will have to isolate for 10 days. Face masks are compulsory on public transport, and all museums and attractions, as well as shopping, dining and other public spaces are open.
You can read what is it like visiting Switzerland at the moment in this article.
The Netherlands
As of the 29th August, the Netherlands has been removed from the list of countries 'exempt from the non-essential travel advice' listed by the UK government, meaning UK visitors will have to self isolate upon return from their trip.
The government currently advises against all but essential travel to the Netherlands, however those already there do not need to leave immediately. It is advised to stay informed about the local situation and adhere to any local restrictions or rules.
Travellers to the Netherlands from the UK will not be advised to self-isolate upon arrival in the Netherlands.
Visitors must complete a health screening form prior to departure and have it ready to show at any stage of the journey, either to or from the country. It will be checked by officials when you arrive.
Iceland
Iceland is another destination exempt from the UK governments 'essential travel only' list, so again UK visitors to Iceland do not need to isolate upon return from their trip. Iceland is largely open to tourists, with hotels, restaurants, shops and attractions open.
However, visitors must choose to either be tested twice at their own expense on arrival (ISK 9,000 if booked in advance, otherwise ISK 11,000: roughly £50-£60 ), and then again 5-6 days later, or they must self-isolate for 14 days.
Further to this, visitors who choose to test must quarantine between their first test and their second tests results. Quarantine must be undertaken at a fixed address (so no camping or campervan sites) with private hygiene facilities. Also, no hostels or lodges that share bathrooms etc.
Travellers can see the full list of requirements here.
There is also a pre-registration form that must be filled out before arrival.
Cyprus
As of 1st August, Cyprus has placed the UK in 'category B', meaning travel is allowed but restrictions are in place.
Visitors to the Republic of Cyprus will need to provide a negative Covid-19 test result received within 72 hours prior to arrival. All visitors must also complete a Cyprus Flight Pass online prior to travelling.
UK nationals travelling from the UK are also permitted in the north of Cyprus, however there are strict testing and quarantine restrictions – three tests in total, plus a minimum of 7 days quarantine at your own cost.
Since the end of July, wearing masks is compulsory in most indoor public spaces.
Turkey
As of 12th June, Turkey has been open to any visitors that meet its standard immigration rules. Face masks must be worn at all airports and on any flights to or from Turkey. Medical screening will be taken out at the airport, and anyone showing symptoms will be tested.
Some areas have been upgraded to 'only essential travel', including:
all other areas of Sirnak, Kilis (including Kilis city) and Hatay provinces
the provinces of Diyarbakir, Tunceli and Hakkari
areas within 10 km of the border with Syria, except the city of Kilis (the advice here is against all travel, even that deemed essential)
Masks must be worn in any public, crowded spaces such as markets as well as public transport, and in some entire regions as listed here.
This was extended from the 8 September and the wearing of masks is mandatory at all times outside the home throughout Turkey. This includes, but is not limited to, all public places, including streets, side streets, parks, gardens, beaches, picnic areas, markets, seaside, and public transportation including Metro, buses, taxis and ferries.
Africa/Indian Ocean and Middle East
The Seychelles
The Seychelles is currently exempted from the UK's list of 'essential-only travel', so visitors returning to the UK do not need to self-isolate upon return.
However, there are not currently any commercial flights arriving into the Seychelles from the UK, and residents of the UK are not currently allowed entry to the country as they are deemed too 'high-risk'.
If you are somehow eligible to enter, you must provide a negative Covid-19 test result from within the previous 72 hours.
Mauritius
Although Mauritius is on the UK government list as an exemption to the 'essential travel only' list, meaning UK residents do not need to isolate upon return from Mauritius, the country is currently not allowing any visitors, not even Mauritian residents are able to return.
There are no commercial flights allowed to land, and if anyone does manage to enter, they will be required to undergo quarantine at a government-run facility.
Air Mauritius has also recently gone into administration.
UAE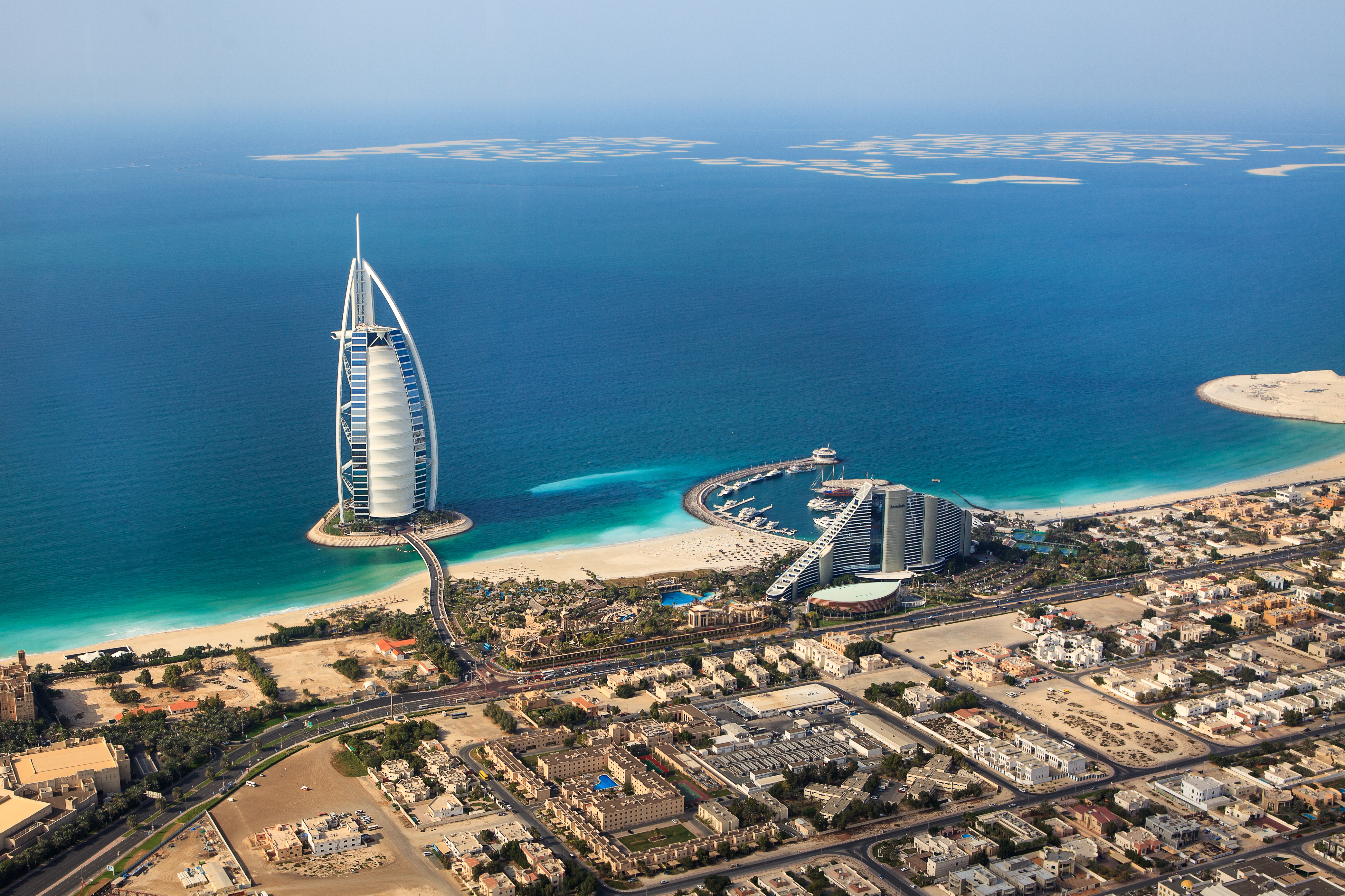 Currently, Dubai is open but not the other Emirates. You need to have a test both prior to arrival and departure.
You can read more about what it is like visiting Dubai at the moment in this article.
Morocco
As of late July, movement within certain areas and cities in Morocco is prohibited (including Tangier, Fes, Casablanca and Marrakech).
British nationals who have residency in Morocco, and their families, will be allowed to return but the country will not reopen for tourism for the foreseeable future.
For travellers entering Morocco, they will need to fill out and print an online form, provide results of a negative Covid-19 test result within the previous 48 hours, download the local contact-tracing app, and self-isolate for 14 days.
Any travellers returning to the UK from Morocco will also have to self-isolate for 14 days.
South Africa
South Africa airspace is currently closed to commercial airlines, and the only arrivals allowed in are residents and foreign nationals with residency permits. Airports are open for transits, however, screening is in place.
It is not expected that South Africa will open back up to tourists until 2021, unless something significant changes such as a vaccine.
Asia
Japan
Currently, any non-Japanese nationals from the UK, or who have transited the UK, are banned from entering the country. Some airports are open for transits.
The country is being very cautious in its approach to the virus and reopening borders. There has been talk of a possible 'travel bubble' with certain low-risk countries, however that has yet to be put in place and no official statements have been made regarding it lately.
It is likely that travel to Japan won't resume for UK or EU residents until 2021, unless something significant changes prior to that, such as a vaccine.
Hong Kong
Anyone returning to the UK from Hong Kong will not be required to self isolate.
However, entry to Hong Kong is restricted to Hong Kong residents only. All Hong Kong residents entering the country will have to take a Covid-19 test and quarantine. This ban on non-residents has been extended until the end of 2020.
However, transits for international flights have resumed, allowing airlines to stop in Hong Kong as part of their route and to refuel. You can transit if you have a connecting flight on the same ticket.
South East Asia
Thailand
Currently, international travel and entry is restricted and only open to nationals, or those travelling for medical, educational, work-related or diplomatic reasons. Commercial flights are still very limited, however, internal travel seems to be opening up, including buses and trains.
It is likely that Thailand will open up to other South-East Asian countries with low COVID rates before opening up further afield to the UK and Europe. However, there are considerations regarding opening the country in segments, such as opening up the south (including Phuket and the islands) to tourists. Most of the plans they originally touted such as trailing Phuket hotels as a quarantine holiday where tourists could access part of the beach and the hotel, have been shelved.
Originally the country had hinted that it may reopen in August, but it looks like this is likely to be put back by several months. They have a least just added another group of travellers that can enter Thailand, but sadly no firm dates for regular tourists yet.
Bali
Unfortunately, despite recent announcements that Bali would be reopening for international visitors as of September, they have now had to delay reopening due to an increase in cases.
UK citizens can still transit through Indonesia if necessary, but will need a letter from the British Embassy showing that they are returning home.
Further to this, Indonesia is not part of the UK's travel corridor or part of their 'exemption to essential travel list', so any returning travellers will need to self-isolate upon return.
Malaysia
Entry to Malaysia is still currently prohibited to all those except Malaysian nationals and foreign residents who hold the relevant residency or employment visas. Airports have reopened for transits.
A South-East Asian travel bubble is the most likely next step, before opening up to the wider world, though there have been no official announcements regarding this recently. The Malaysian government have said that reopening borders is a low priority.
Singapore
Transit is allowed from 2 June but the reopening of the actual country to the UK looks a way off.
"Singapore is currently exploring the possibility of piloting green lane arrangements with a few countries assessed to be at equivalent or lower risk of community transmission as Singapore, for which essential travel in limited numbers and with safeguards, could be conducted safely," the health ministry said.
Most shops, restaurants and other venues have re-opened, and face masks are mandatory in public across the country. It is likely that travel to Singapore will not be allowed for UK residents until late 2020. However, the new Transport Minister seems keen to reopen.
It was reported by Bloomberg that the country could soon allow passengers from certain countries or regions that have kept virus cases at similar or lower levels than Singapore. Given the rising cases here, it looks unlikely the UK would be considered. Ong Ye Kung, the new Transport Minister suggested that the country may have to consider replacing quarantine with a rigorous testing regime.
"Health and economic considerations are not at odds – we will find ways to revive our air hub and keep Singapore safe," Ong said. Changi airport has been almost completely deserted with only about 150 aircraft movements a day compared with over 1,000 previously.
Singapore has already agreed arrangements with China and Malaysia to allow business and official travellers between the countries and is now looking at Japan.
The new minister seems keen to progress reopening,
"To survive, we have to keep our borders open," Ong said. "To thrive, we have to connect to the world. To prosper, we have to be a hub of the global economy."
Vietnam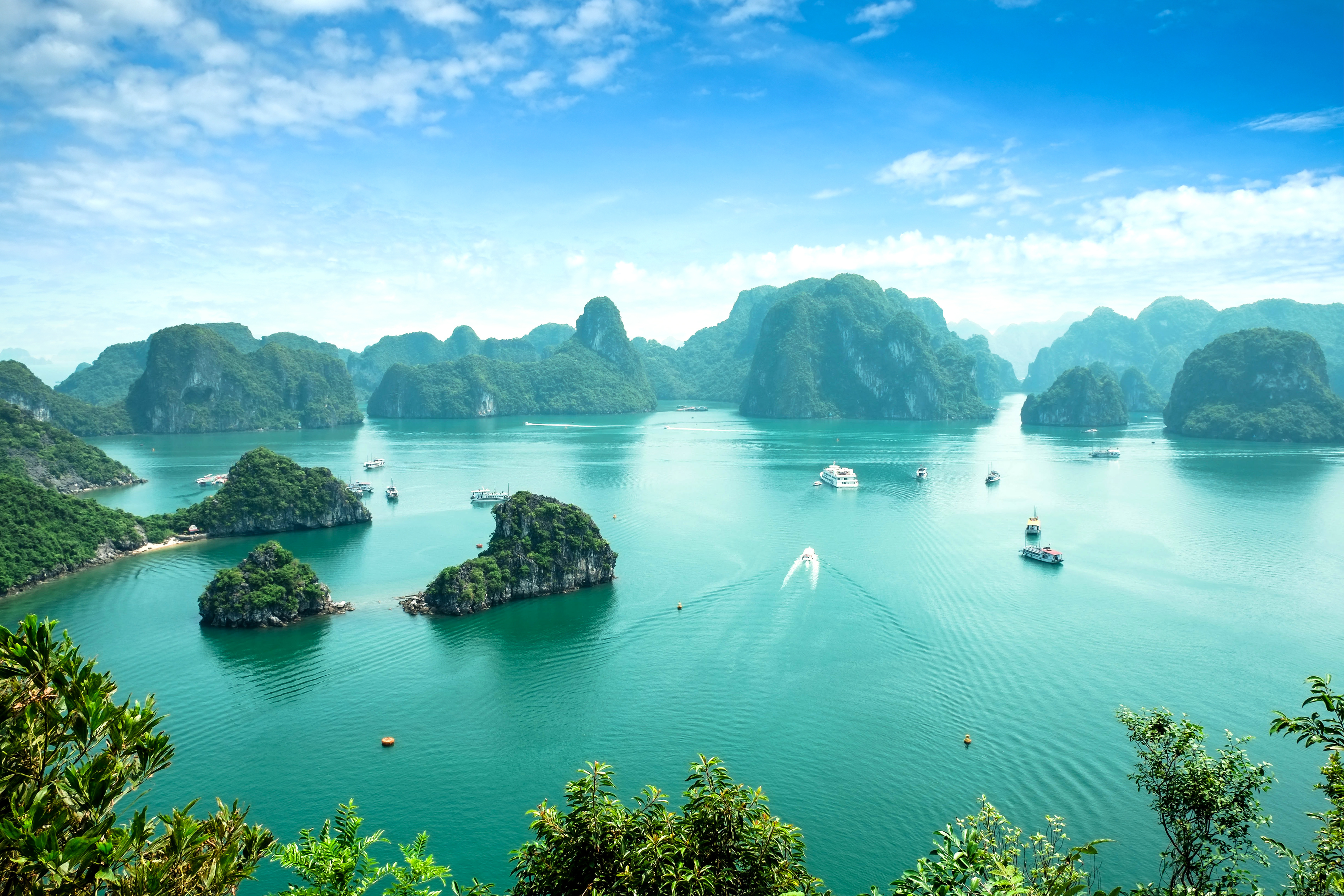 Vietnam has recently experienced a surge in cases, most of which is being blamed on Chinese visitors who were there illegally. Vietnam has had a very strong reaction to the new cases, with entire neighbourhoods being shut down and tourists not being allowed access to certain areas.
Borders remain closed, and airports are shut even to transit passengers. This new surge will likely cause a further extension of border closures, until a vaccine is found.
Maldives
The Maldives opened its borders on the 15th July to all (even the U.S) without restriction. Recently, they updated their requirements and visitors must now provide a negative Covid-19 test (from within 72 hours of departure) as of the 10th September.
All visitors must fill in a health declaration form, and screening, as well as temperature checks, will be undertaken at the airport. If any visitors present with Covid symptoms upon arrival they will be tested (at their own cost). Travellers are also encouraged to download the local tracing app.
Upon arrival, if no symptoms are present, travellers can go through to their resort without any restrictions.
Unfortunately, any UK visitors to the Maldives will have to self-isolate upon return from their trip, as the country is still not exempt from the 'non-essential travel' list or part of the travel corridor. Also, many flights will transit via other non-exempt countries, such as the UAE, which would also result in isolation on return to the UK.
The Americas
USA
No change yet to restrictions placed on visitors from the UK or Europe. Visitors are still not allowed to travel to the US if they are from, or have been in, the UK, Ireland or Shengen Zone within the last 14 days, even to transit.
President Trump has previously hinted that Europeans from countries with low rates of Coronavirus infections may soon be eligible to travel to the United States. They may also decide that with similar rates of infection and the economic ties between the countries that visitors from the UK would be allowed to travel there. We were the last country to be included in the current European travel ban.
"We'll be doing certain announcements on other countries, including Europe as we move along. And where they're making progress, we'll start to open it up. But only where they're making progress. They're making good progress. I think we're making very good progress," Trump said.
If time is not an issue, you could travel to somewhere like Mexico that is not included in the ban, and after 14 days then you can enter the US over land or on a 'domestic' flight.
There have also recently been the initial discussions about a possible travel corridor with New York that has very low cases compared to most of the US.
Canada
Anyone returning to the UK from Canada will be required to self-isolate for 14 days.
Canada is still completely closed to visitors and tourists, with no information regarding a re-opening. Only four airports are operating international flights, mainly for cargo and to allow Canadians to get home.
Any eligible residents must also self-isolate for 14 days when entering Canada.
Mexico
Mexico is still accepting commercial flights, and currently has no coronavirus restrictions in place for any country to enter.
However, Mexico is not part of the UK's approved list, so anyone returning to the UK from Mexico must self-isolate upon return.
Costa Rica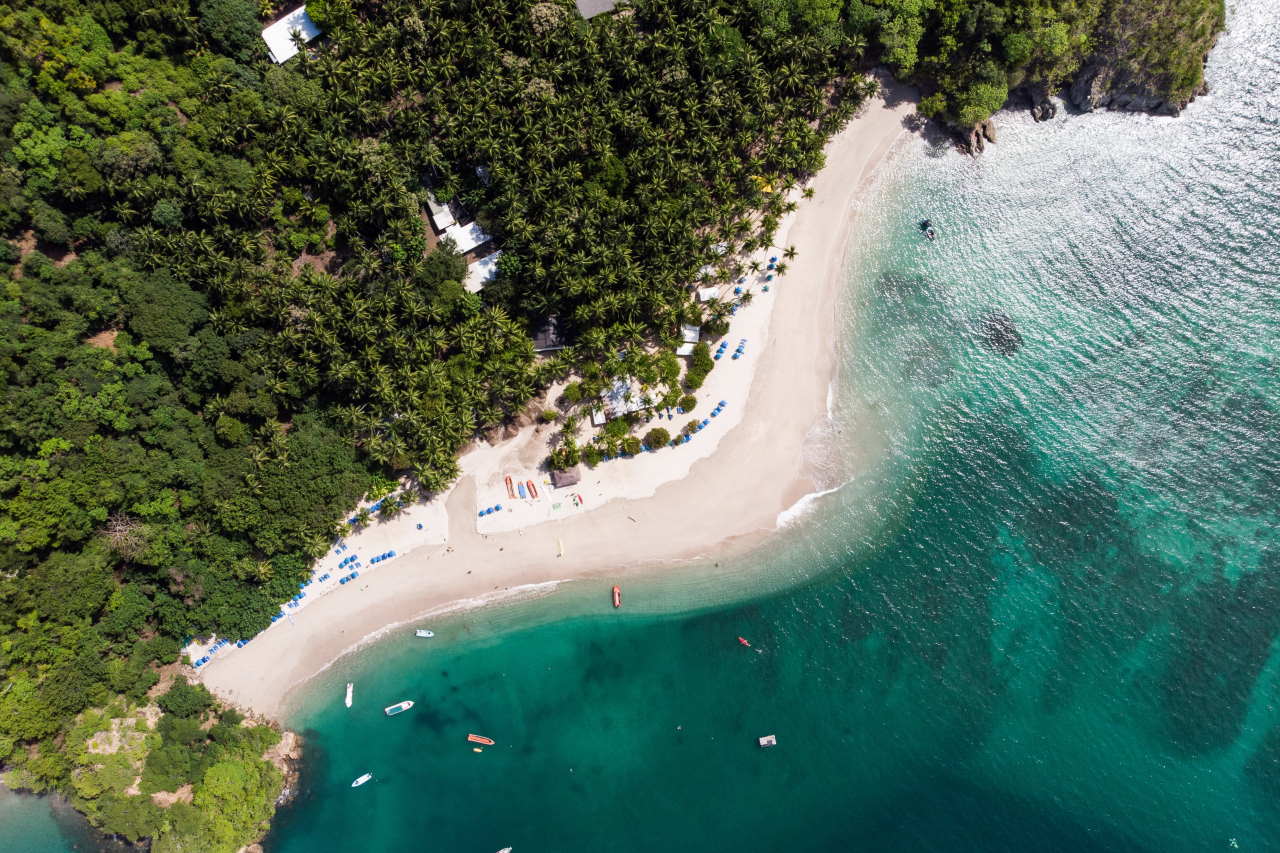 As of 1st August, border restrictions are being relaxed for UK and EU travellers. However, Costa Rica is not currently on the quarantine exemption list created by the UK government, meaning any UK citizens returning from Costa Rica will need to isolate for 14 days.
Visitors to Costa Rica need to provide a negative Covid-19 test, taken within 48 hours of arrival, as well as complete an epidemiological information form. You must also purchase a specific insurance product for the duration of your stay.
There is currently (and strangely) a ban on using private vehicles in the country, even for locals. Hire car availability may be affected, however public transport is still running, and taxis are available.
Argentina
Argentina's borders are currently closed to any foreigners or non-residents, and there are no commercial flights between the two countries.
Anyone returning to the UK from Argentina will need to self isolate for 14 days.
Rumours are that the country will not reopen until early 2021 at the earliest.
Brazil
Brazil is open to visitors arriving by air (except for a few specific airports), though visitors arriving by sea or land may be subject to further restrictions. Travellers will need to provide an insurance certificate showing coverage for the entire period of their stay.
Restrictions currently vary from city to city. Generally, face masks are required in public areas, on public transport and social distancing needs to be adhered to. In many areas services may not be fully open, including restaurants, shops and public spaces.
It is not on the UK travel corridor list.
The Caribbean & Bahamas
Caribbean
Several islands are currently 'open' to EU and UK visitors, as well as being on the UK government quarantine exemption list. UK visitors will not need to self isolate upon return from several Caribbean islands, including Anguilla, Antigua and Barbuda, Barbados, Bermuda, Jamaica, St Lucia and St Barthélemy. Each island has different entry requirements and restrictions.
Here are the main ones:
Antigua and Barbuda: visitors must pay $100 for a COVID test on arrival, complete a health care declaration form and wear a mask in public.
Barbados: reopened borders to international travel from July 12th. All travellers must present evidence of a negative Covid-19 test result, taken at an accredited laboratory no more than 72 hours prior to arrival. If no negative result is produced, visitors must be tested and then isolate until the results are ready.
Jamaica: has recently been removed from the 'exempt' list, meaning anyone returning to the UK from Jamaica will need to isolate upon return. To visit, you must first obtain permission from the Visit Jamaica website. Visitors will then be tested on arrival, and can only holiday within the 'COVID Resilient Zone' along the Northern coastline. Most hotels and resorts in the area have reopened, however, there are curfews and restrictions on attractions like beaches, theme parks and markets.
St Lucia: visitors must complete a pre-arrival form and provide certified proof of a negative COVID test from 7 days prior to arrival. All visitors must remain at their COVID-certified accommodation for the duration of their trip (unless on an excursion organised by the hotel). However, this has recently changed to allow visitors to stay at a second hotel. There will also be screening and temperature checks at the airport. Visitors must wear masks in public and practice social distancing.
All airports in the Cayman Islands will remain closed for international leisure and non-essential travel until October at the earliest.
If you want to find out more about getting a COVID-19 test for travel, click here.
Bahamas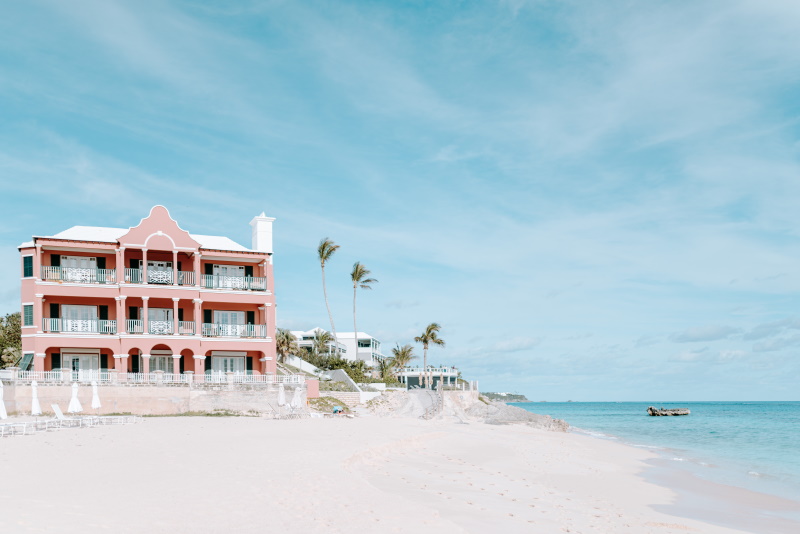 The Bahamas are no longer exempt from the 'all but essential' travel advice, so UK visitors will be required to isolate upon return. Further to this, a public state of emergency has been declared until the 30th September.
Visitors need a negative PCR test but still will have to quarantine for 14 days on arrival in the Bahamas.
British Airways are now resuming flights to the Bahamas in October, though that still may be delayed depending on how case numbers go. There are no other direct routes or travel to the Bahamas.
Beaches and national parks are closed, and face masks must be worn in any public place. Some hotels and other accommodations are being given a 'Clean and Pristine' certificate, so it is assumed that tourists can still enjoy certain resorts and hotels.
Bermuda
Currently, Bermuda is part of the UK's list of exemptions to 'non-essential travel', meaning travellers can visit Bermuda and not have to self-isolate upon return to the UK.
All visitors to Bermuda must apply for Travel Authorisation and will need to undergo a pre-departure Covid-19 test. Without a test, a Travel Authorisation will not be issued. On arrival, visitors must present both their Travel Authorisation and negative test results to be allowed entry. Visitors will then undergo a second Covid-19 test, and must adhere to the quarantine guidelines until their test result is confirmed.
The South Pacific
Australia
Australia has experienced a recent surge in cases, and are locking down borders even further. Anyone entering the country, even residents, must isolate in a hotel for up to 21 days, depending on which state they enter, at their own expense.
International travellers are not expected to be allowed entry until 2021. However, the situation may change if a vaccine is found.
New Zealand
New Zealand has recently experienced new cases of the virus, and as such has partially locked down Auckland, with some restrictions on other areas. Case numbers are still low, but any border openings or travel bubbles planned have been put on the back burner until this 'second wave' has been dealt with.
Borders are still not expected to open to the wider world until 2021, and only once a vaccine has been found, or to travellers from other COVID-free countries or states.
French Polynesia – Tahiti, Bora Bora etc
If you are returning to Scotland or Wales from French Polynesia, you will need to self-isolate on your return; FCO travel advice for French Polynesia is that travel is exempt from the essential travel only rule.
Entry to French Polynesia is limited, all travellers need to present a medical certificate of being COVID-free carried out within three days prior to their international air departure;
If you're eligible to enter French Polynesia, you will receive a self-testing kit upon arrival in French Polynesia which you will need to complete four days after your date of arrival.
Masks have to be worn in restaurants and bars when moving around.