Today's article is by Steve, who is a Vegas expert. You can follow him on Twitter here: @LasVegasUK
First things first, let's talk about when to visit and where to stay. The best time to go to Vegas is during the spring and fall, when the weather is mild, and the crowds are smaller. Avoid the summer months, when temperatures can soar above 100 degrees, and the winter, when the city can be chilly. Las Vegas is home to some of the most iconic hotels in the world and choosing the right one is key to having a great trip. The Strip is the most popular area to stay, with iconic hotels like the Bellagio, Caesars Palace, and the Mirage. If you're looking for something a little more budget-friendly, consider staying at Harrahs or Treasure Island, or head off Strip and stay at the Plaza downtown. There are plenty of other great hotels in the surrounding areas that offer great deals.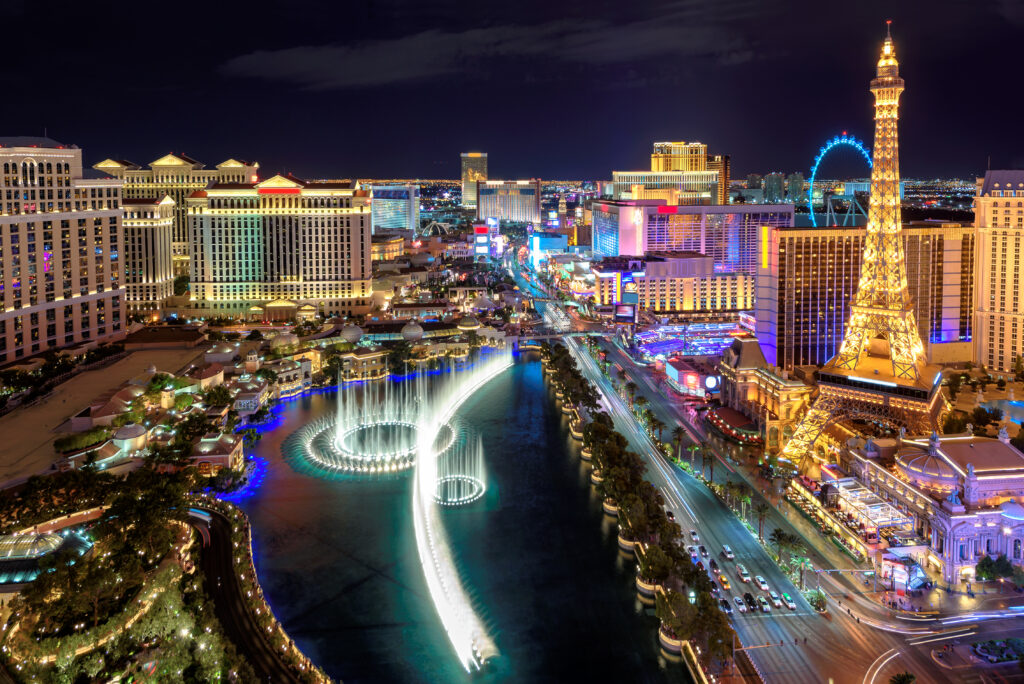 You can't visit Las Vegas and not take a stroll down the Strip. One of the first things that visitors will notice when they arrive on the Strip is the sheer size and scale of the casinos and hotels. From the towering Luxor pyramid to the elegant Bellagio fountains, the architecture and design of the hotels are truly breathtaking. Of course, the main draw of the Strip is the casinos themselves. Whether you're a seasoned gambler or a first-time visitor, there's something for everyone on the Strip. From classic table games like blackjack and roulette to the latest slot machines and poker rooms, the casinos offer endless entertainment and the chance to win big (more on this later!). In addition to the casinos, the Strip is also home to some of the world's best entertainment. From big-name concerts and headlining shows to smaller lounges and comedy clubs, there's always something happening on the Strip. Visitors can catch a Vegas show featuring Cirque du Soleil, a performance by a famous DJ, or even a legendary performer like Celine Dion or Elton John.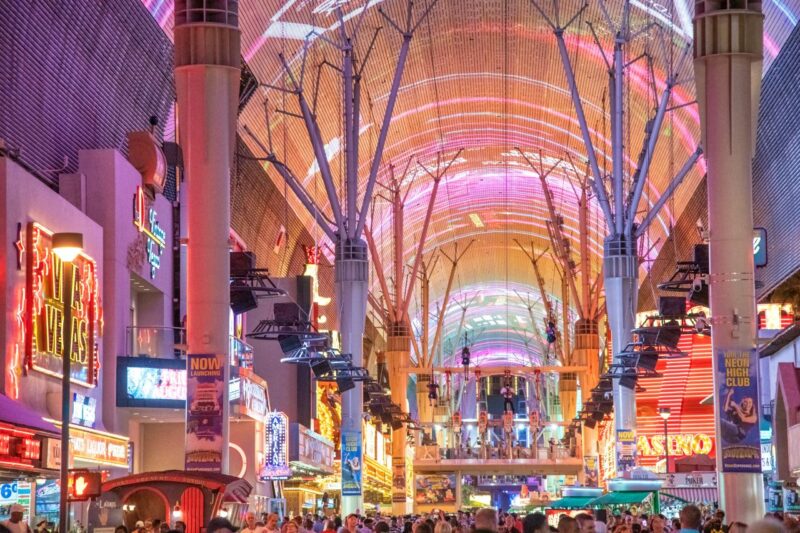 Don't forget to head downtown to Fremont Street. At the heart of Fremont Street is the Fremont Street Experience, a five-block pedestrian mall that is covered by a massive LED canopy. The canopy displays a stunning light show every hour on the hour, featuring over 12 million LED lights synchronised to music and special effects. The light show is a feast for the eyes and a perfect way to kick off an evening downtown. In addition to the light show, Fremont Street is home to a wide variety of entertainment options. There are street performers, live music, and a variety of bars and clubs to choose from.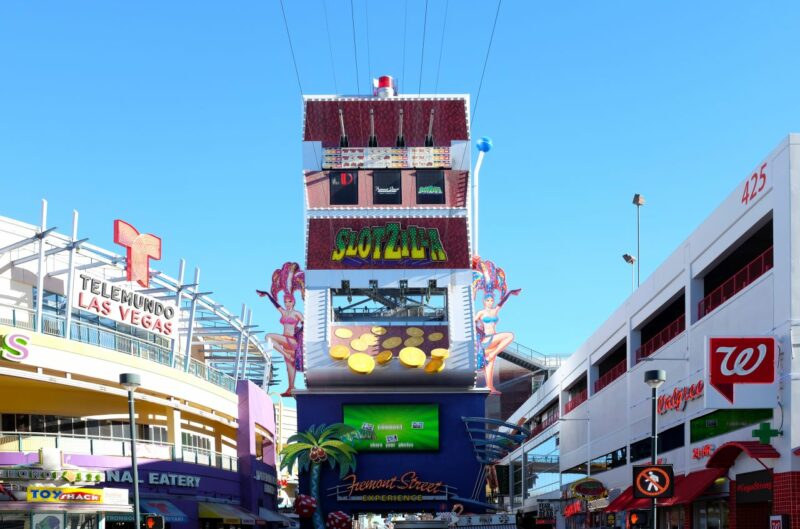 One of the most popular attractions on Fremont Street is the SlotZilla zip line, which allows you to soar above the crowds and take in the sights and sounds of the street from a bird's-eye view. If you are feeling brave, you can even take the "Zoomline" which takes you flying down the length of Fremont Street at speeds of up to 40 mph.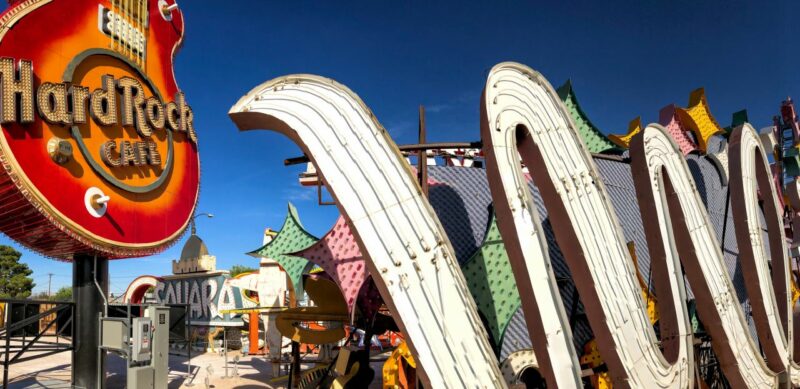 A final must-see attraction on Fremont Street is the Neon Museum, which is home to a collection of vintage neon signs from some of Las Vegas' most iconic hotels and casinos. The museum offers guided tours that take you through the history of neon signs and the role they played in shaping the Las Vegas landscape.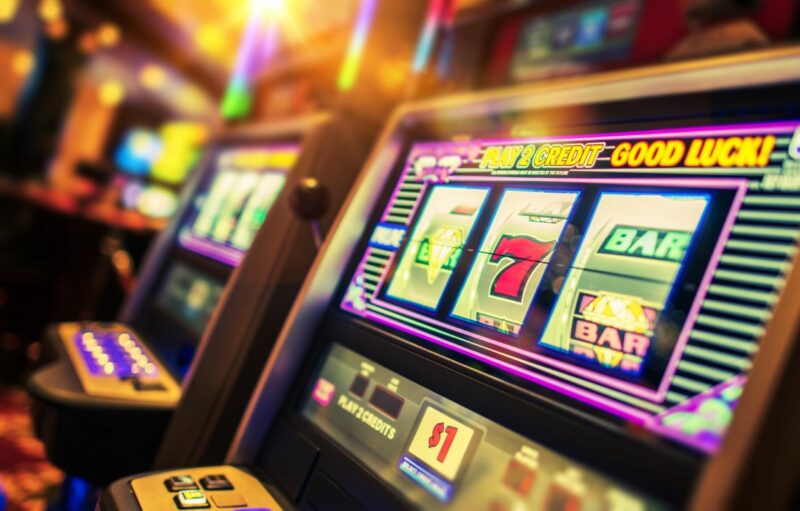 As I mentioned earlier, gambling is one of the most popular activities in Las Vegas, and the city is home to some of the world's largest and most luxurious casinos. Whether you're a seasoned gambler or a beginner, there's a casino for everyone. If you're new to gambling, it's important to set a budget for yourself and stick to it. It's also a good idea to familiarise yourself with the rules of the games you're interested in playing. Most casinos offer free lessons on popular games like poker, blackjack, and craps, so take advantage of these opportunities to learn the basics before you start playing for real money. If you're looking for a more casual gambling experience, there are plenty of slot machines located throughout the city. These are easy to play and offer a wide range of betting options. For a more upscale experience, visit one of the city's high-end casinos, like the Bellagio or the Wynn. They offer a wide variety of table games, like baccarat and roulette, as well as a lively atmosphere. No matter what your gambling preference, it's important to remember that gambling should always be done responsibly. Set a budget for yourself and stick to it, and never chase your losses. And most importantly, remember to have fun!
Las Vegas offers a great starting point for exploring some of the natural wonders that the American Southwest has to offer.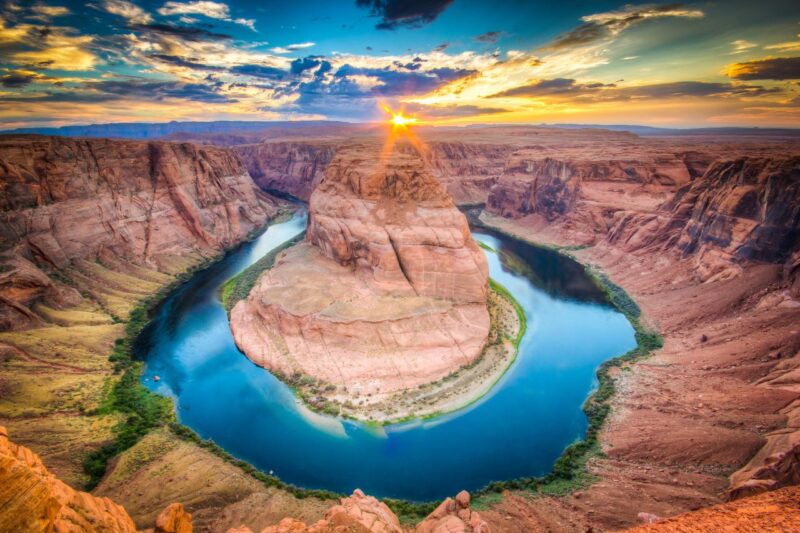 Located just a short flight or drive away from the city, the Grand Canyon is a natural wonder that is truly awe-inspiring. The canyon, which is over a mile deep and 277 miles long, was carved by the Colorado River over millions of years. The layers of rock that make up the canyon walls offer a glimpse into the geological history of the region, and the colours and formations are truly mesmerising. There are several ways to visit the Grand Canyon from Vegas. One popular option is to take a helicopter tour. These tours depart from the Las Vegas Strip and offer stunning aerial views of the canyon as well as a landing on the canyon floor. This is a great way to see the canyon in all its glory and is a once-in-a-lifetime experience. Another option is to drive to the Grand Canyon from Vegas. This allows you to explore the canyon at your own pace and take in all the different viewpoints.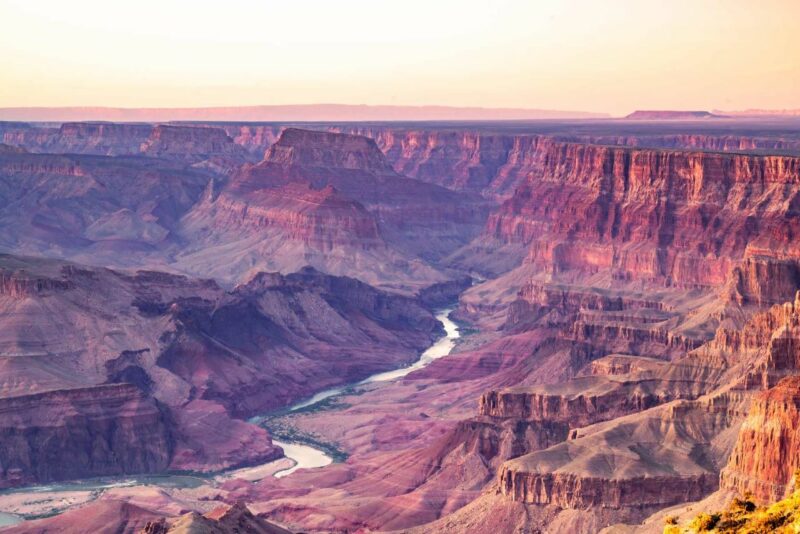 The South Rim, which is the most visited area, is open year-round and offers a variety of hiking trails, scenic drives, and viewpoints. The North Rim is also another option and is only open from May to October. No matter how you choose to visit the Grand Canyon, it is an attraction that should not be missed when in Vegas.
In addition to the Grand Canyon, there are other nearby attractions that are worth visiting, such as the Hoover Dam, Lake Mead, and the Joshua Tree National Park. So, if you have time, it's a great idea to plan a road trip and make the most of your time in the area.
If you like to shop, Vegas has endless options to keep you busy. From high-end designer boutiques to discount outlets, there's something for every budget.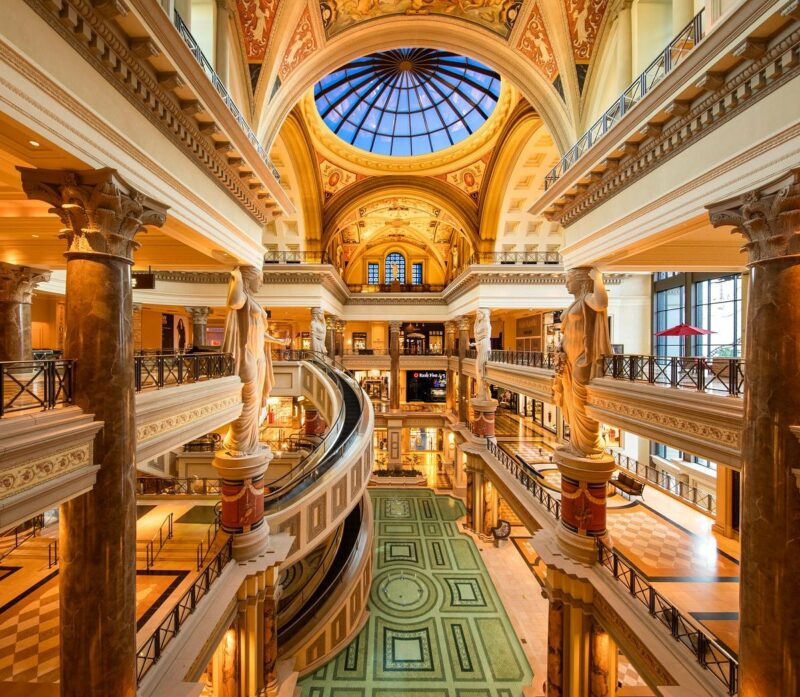 The Las Vegas Strip is home to several high-end shopping malls such as The Forum Shoppes at Caesars Palace, which features brands like Gucci, Louis Vuitton, and Versace.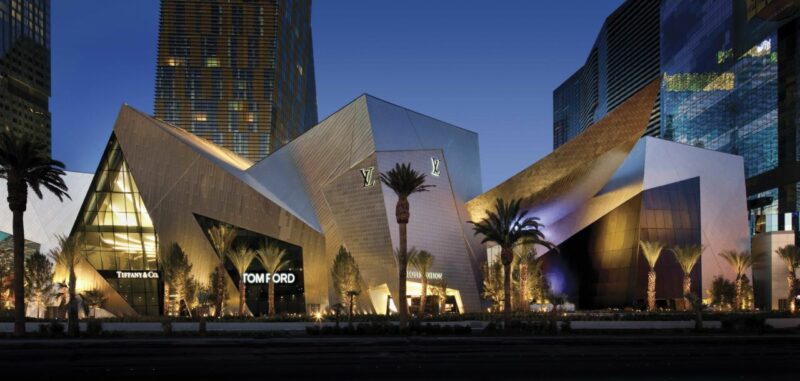 Crystals at CityCenter is another luxury shopping mall that houses brands like Prada, Hermès, and Tom Ford.
For those looking for a bargain, the Las Vegas North Premium Outlets and the Las Vegas South Premium Outlets offer discounts on designer brands such as Nike, Polo Ralph Lauren, and Coach.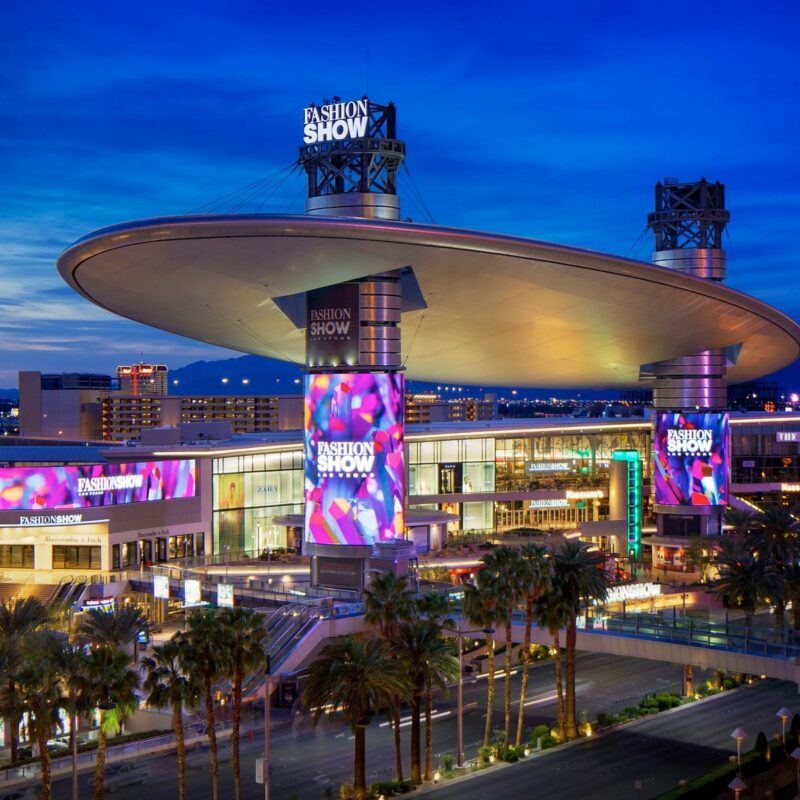 Additionally, the Fashion Show mall on the Strip has a wide variety of retailers, including department stores like Neiman Marcus and Nordstrom, as well as popular fashion brands like H&M and Forever 21.
Finally, no trip to Las Vegas is complete without experiencing some of the city's world-renowned dining options. From casual eateries to upscale restaurants, there's something for every taste and budget. On the Las Vegas Strip, you will find a variety of fine dining options, including celebrity chef-owned restaurants such as Gordon Ramsay Steak at Paris Las Vegas, and Nobu at Caesars Palace. These restaurants offer high-end menus featuring contemporary American cuisine, seafood, steak, and international flavours. Las Vegas is also known for its buffets, although a number of them never reopened after the pandemic, which offer a wide variety of dishes at an all-you-can-eat format. Some of the most popular buffets in Las Vegas include the Bacchanal Buffet at Caesars Palace, the Buffet at Bellagio, and the Wicked Spoon Buffet at The Cosmopolitan.
That's it for our Beginner's Guide to Las Vegas! Remember, Vegas can be overwhelming, so take your time, plan ahead, and most importantly, have fun! Thanks for reading and we'll see you in Sin City!