Hotel Indigo Bali Seminyak Resort provided Turning Left for Less with accommodation during this visit. The first time they are reading this is when it is published on TLFL.
Initial impressions
While many resorts in this part of Bali often just seem to have been placed with no regard for the island's rich heritage, Hotel Indigo has put serious effort into creating an experience that reflects their culture. With a large water feature at the centre and covered on all four sides with walls, the entrance feels more like a temple than a hotel. As with most premium properties in this part of the world, the hotel has excellent staff who greet you during every entrance and exit.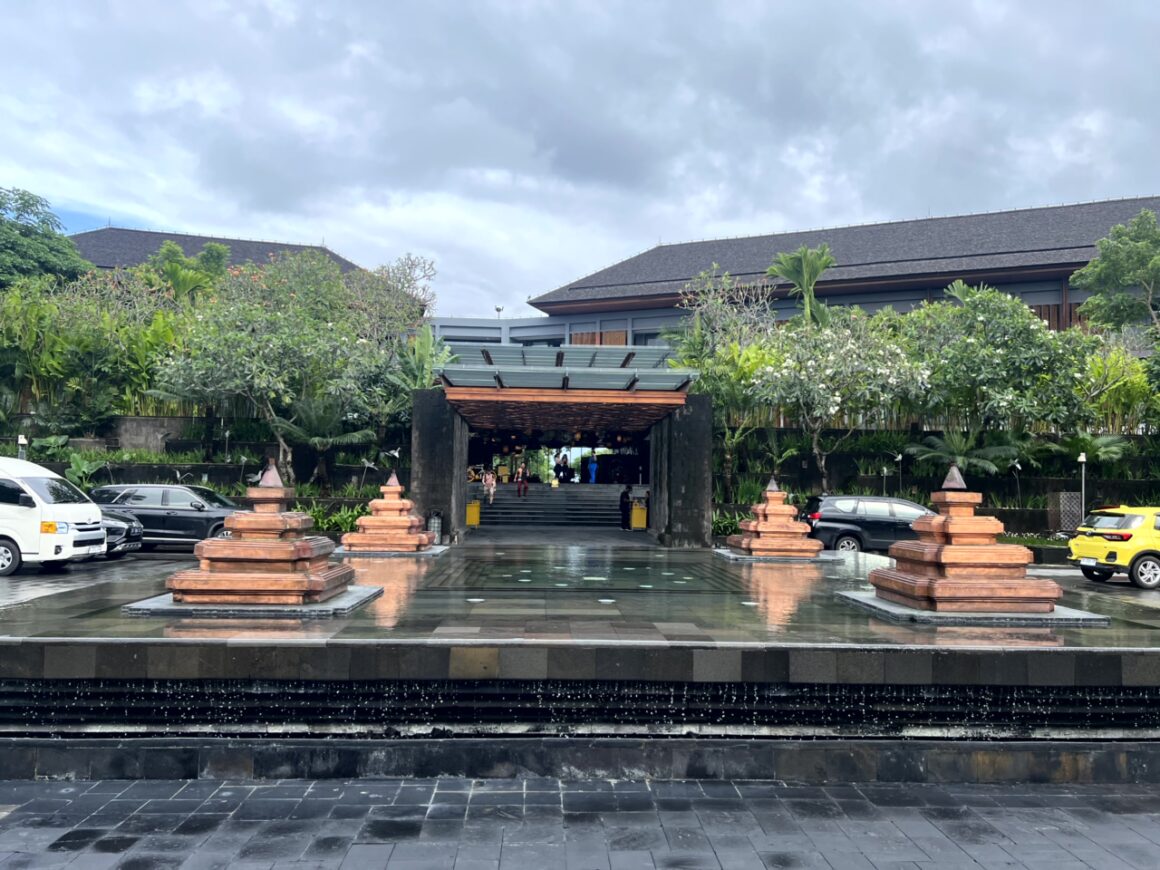 The lobby area is equally impressive but takes on a more modern atmosphere. With an eclectic array of lighting on the ceiling and a cacophony of trinkets around the walls, it is very busy, but the design works in a space this large.
On the gloomy day of arrival, the rear floor-to-ceiling doors in the space were closed but opened on the following sunny day. With an excellent view across the pools and onto the beach, the openness of the space and convergence of the inside with the outside made it a great place to relax.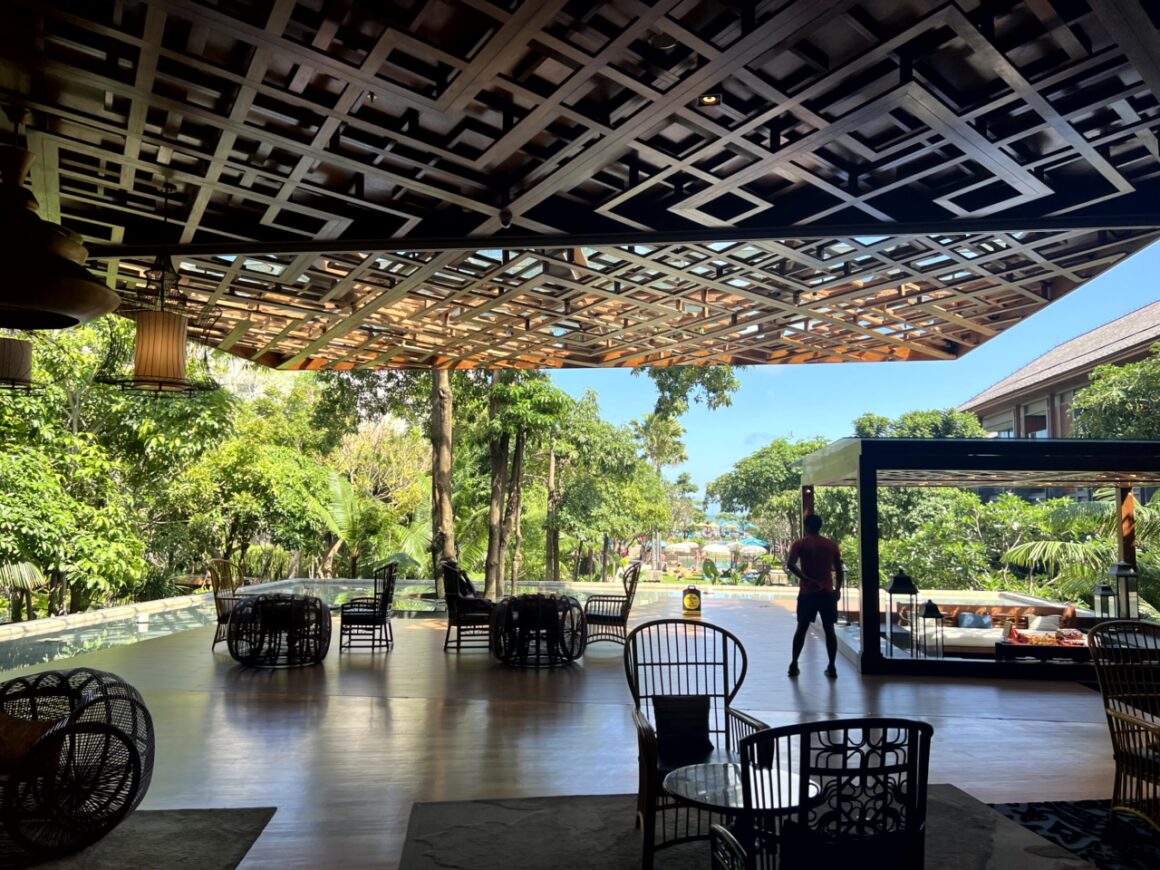 We headed to the reception, which lay to the left of the lobby. Thanks to an awful 03:45 departure from Manila on Cebu Pacific (though they weren't that bad!), we arrived at the hotel around 09:30 (which had been pre-communicated). During check-in, the hotel provided us with a refreshing glass of orange juice and cold towel – both equally needed thanks to a lack of sleep.
The courteous receptionist advised there would be a 20–30-minute wait for a room while cleaning was finished. This was completely reasonable considering occupation rates were easily in the high nineties during our stay and being a number of hours before official check-in times.
We were allocated a King Bed Standard Room on the ground floor of the hotel. The resort is quite large, so wayfinding around the hotel can take a little while to get used to.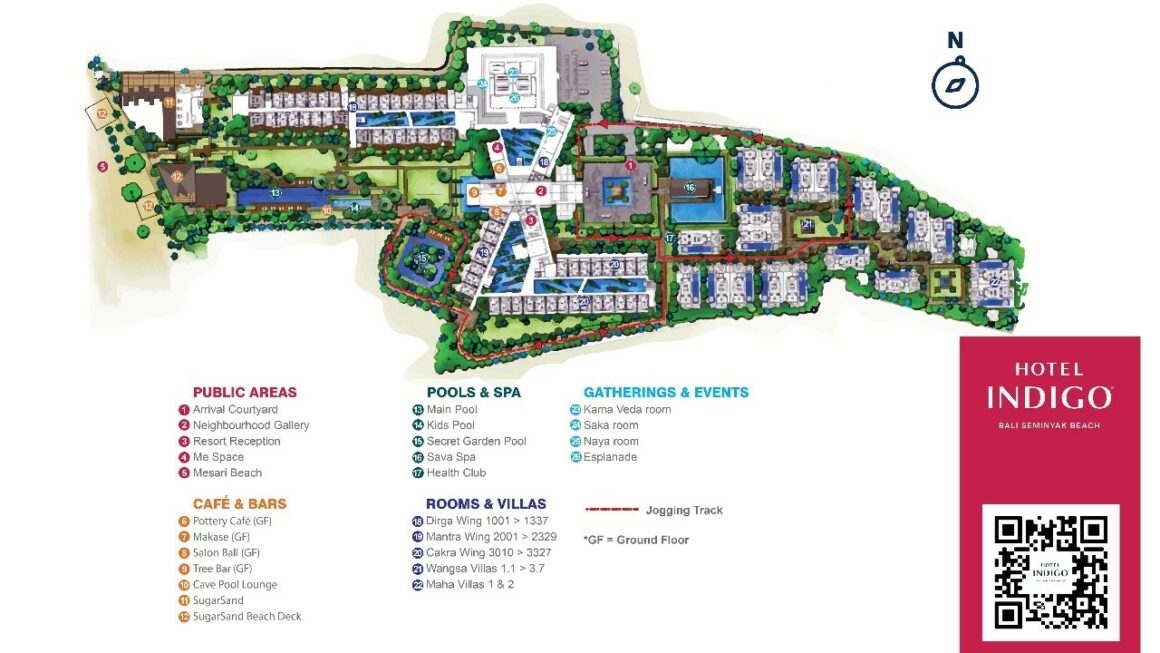 Room
Considering this room forms the entry-level offering, it is impressive what they are offering. We can split the space into four distinct zones. The first being the entrance, where a comprehensive selection of food and beverage options can be found. While the minibar is chargeable for the most part, glass-bottled water is available and replenished every day – so are the tea and coffee pods.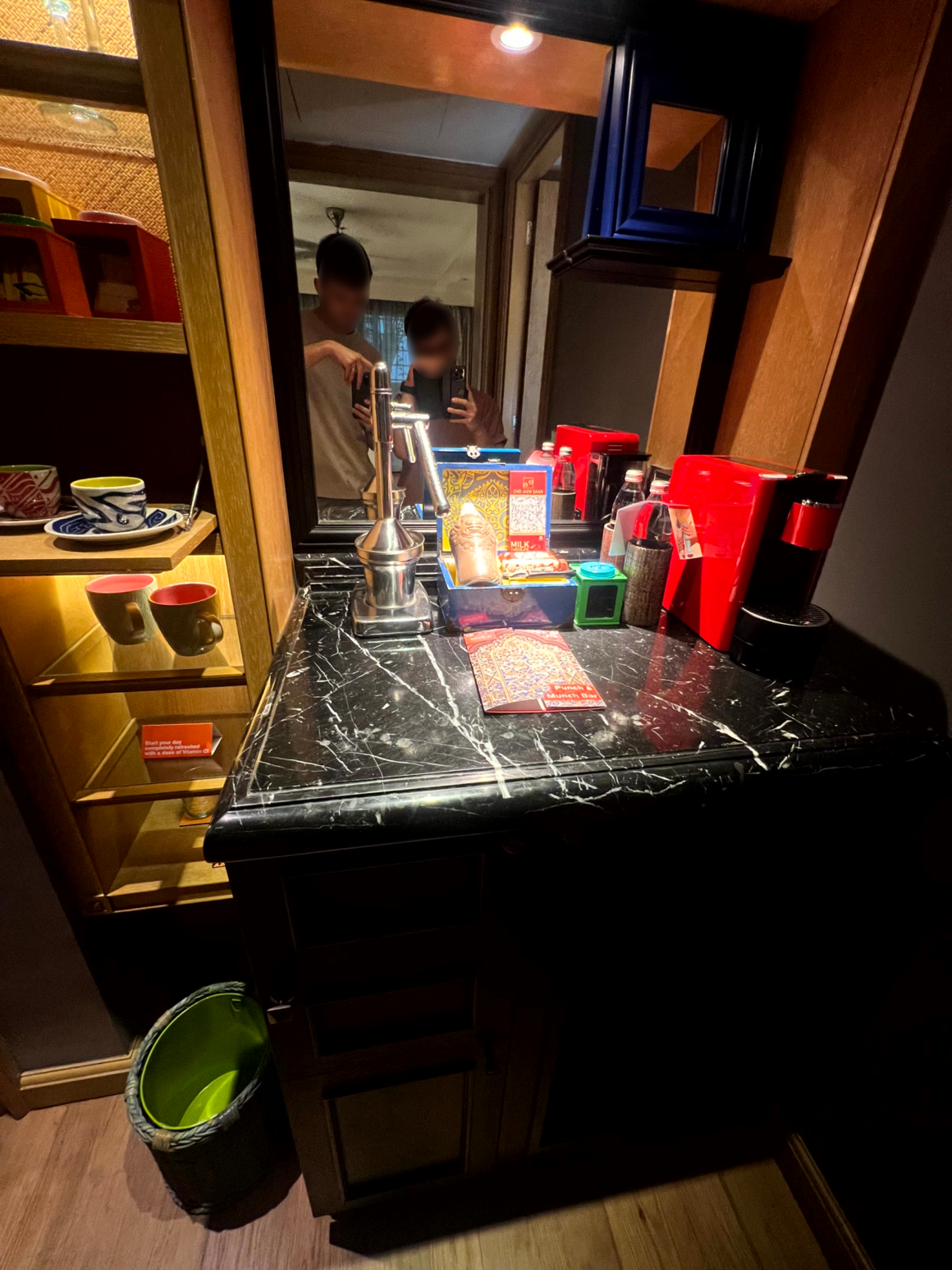 An interesting item, which is probably the first I've witnessed in a hotel, is the juicer. By dialling zero on the in-room telephone, you can request oranges and lemons at no additional charge to use in the juicer. Nice, but freshly squeezed juice is always a pleasure to drink, even with that much mess. If you're looking for a harder drink, a cocktail shaker is provided.
A fridge can finally be found underneath, which doesn't feature weighing scales, so you can put your own items in without being charged.
This then leads onto a large walk-in wardrobe, which was probably my favourite feature of the room. Not having this at home probably played a large part in liking this so much. This is clearly built in mind with couples or families who are staying for extended periods and want to be able to hang up all their clothes. Ironing facilities can also be found in the same area, as well as the integrated safe.
Moving back out to the combined sleeping and lounging area, a large queen-size bed sits at the centre of the room. I slept excellently at this hotel, with effective air conditioning and comfortable bedding. Seven different pillow options, including memory foam and Indonesian Kapok pillows, are available from the menu on-request depending on your personal preference or allergenic needs.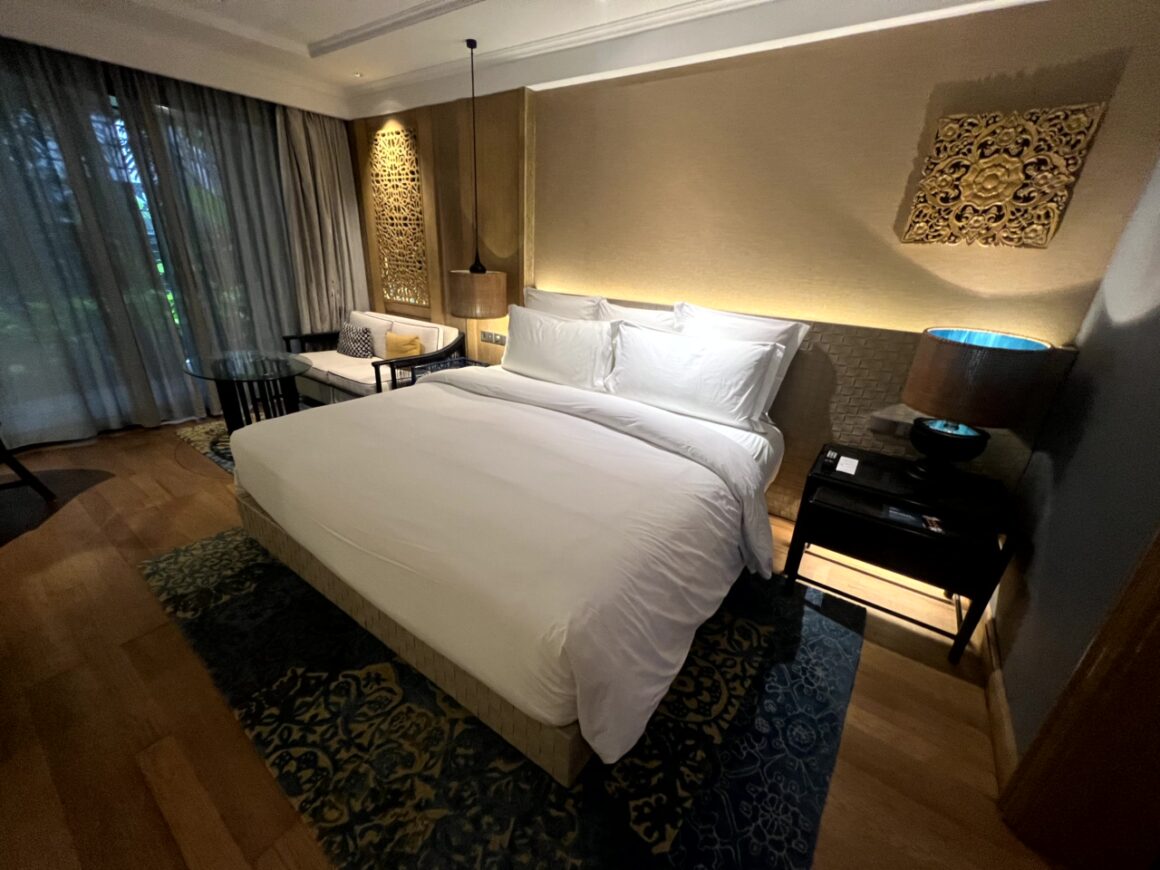 While I didn't sit down much on the sofa and merely flicked through the TV channels, both seemed to be more than adequate for any length of stay at the hotel. Likewise, internet connectivity was speedy throughout the property, which reliably extended to the communal areas outside. USB charging ports and extensive international power outlets that natively took three-pin UK plugs are equally welcome – with both found in logical places, e.g., next to the bedside tables and the table underneath the television. Yes, this is minor, but it is surprising just how many hotels do not logically place items like these.
The bathroom spans the length of the bedroom area, with plenty of room to manoeuvre around. Directly opposite the bed is a sink with a large mirror, while to the left is situated a toilet and, to the right, a waterfall-style shower. The design means that you can easily have two people using different sections of the bathroom at once without invading the other person's privacy. It can also be completely cut off from the bedroom with two sliding doors.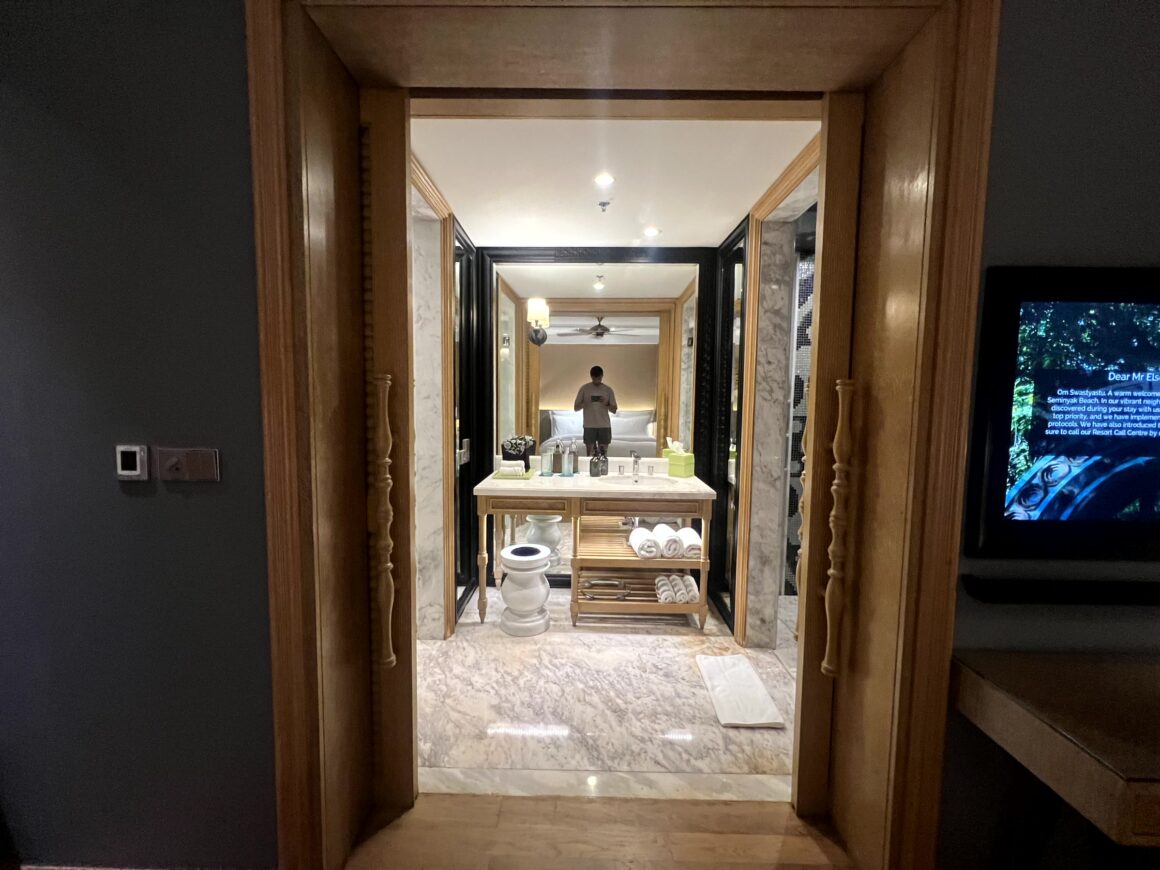 Here's the part which may divide some people, which is the shower, which is situated directly next to the window. While there is a blind to ensure privacy during use, it still feels a little uncomfortable even though nobody can see it. I would probably prefer they used frosted glass or something to that effect for more privacy if they were to design the rooms again in the future.
Interestingly, though, the said glass doors in the shower opens up to the veranda outside – which also goes for the patio doors in the sleeping/lounging area. This veranda looks onto a green space, which nobody appeared to use during our stay, and was best used during the morning hours due to the sun's location.
The hotel developer has made efficient use of the space, meaning that the outdoor seats are situated ajar to the shower window. While this does mean the view will be obscured when two people are seated, it was likely the only way a double-seater could be deployed without reducing the size of the inside space. Since I spent most outdoor time in the communal areas rather than at the room's veranda, that trade-off is acceptable to me.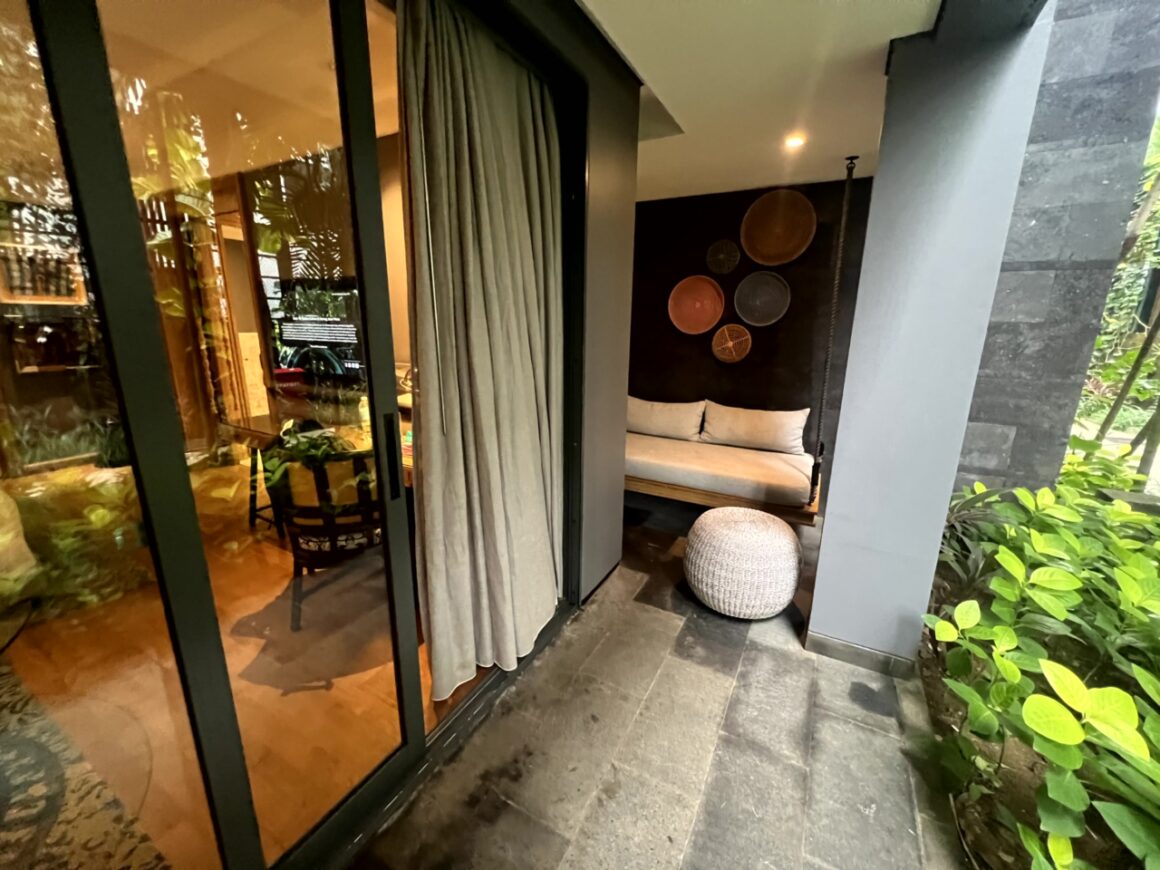 Just like the reception, the aesthetic of the room is both modern and Balinese-inspired. It isn't quite as busy as the reception is, but it still creates a welcoming and warm space to spend time in.
Facilities and amenities
Being a large resort, there is plenty to do at Hotel Indigo. Most notably, there are three outdoor pools, including one dubiously named 'secret pool', which were spacious and well designed. Being here during the southern hemisphere winter and attracting many Australian families, there was a high utilisation of the sunbeds, and we struggled to find somewhere to go in the early afternoon. It did peter out around 14:00, though, which is worth noting if you're travelling here and to other family-friendly resorts in Bali at this time of year.
We nabbed a good covered space which featured a double-sized mattress and was a very relaxing spot to chill beside the pool at. Drinks and food can be ordered by clicking a button on a faux stone to call a member of staff.
While the attached beach is public, the hotel is directly situated next to Seminyak Beach and only requires crossing a minor road to get onto it. The beach itself was beautiful and didn't feel too crowded, although red flags against swimming were on show across the 3 km beach due to large waves. During our visit, we even experienced a traditional Balinese wedding taking place on the hotel's beach steps, which was an intriguing insight to local culture.
If you're looking to be a bit more active or merely trying to work off a bit of the buffet breakfast, then the on-site fitness centre is likely to have your name on it. While it is unlikely to be as extensive as your local gym, it has all the essentials to get a decent workout. This included three running machines, a cross-trainer and rowing machines, Kinesis machine as well as dumbbells up to 20kg.
A specified running trail has also been pinpointed on the hotel map for joggers, while bicycles are also available for use, included in the cost of your stay.
Hotel Indigo also provided me with a sixty-minute Balinese massage during our stay – which I greatly enjoyed. As with all hotels, prices are more expensive than outside, but the quality of the surroundings and cleanliness were simply better than many external establishments.
Dining
Easily, the standout at Hotel Indigo Bali Seminyak Beach was the dining experience. While we only had breakfast during our stay, it was easily enough to last you throughout your day at the hotel.
The primary Makasé restaurant located below the lobby area incorporates a large buffet area consisting of many cuisines. With a selection from Indonesian to Western, Chinese and Indian, if you wanted something – you can probably guarantee it will be available at the buffet.
Despite the quantity of options, the quality remained high on all the dishes we sampled. Even better, the hotel had options that were available on order, including barista-made coffee with non-dairy options such as soya milk and the excellent Ayam Bakar – a grilled chicken dish.
Tree Bar, which is directly next to Makasé, features live music, including the saxophone-fuelled Saxy Sunday.
The Hotel Indigo Bali Seminyak Beach also plays host to a restobar located next to the beach called Sugarsand that is open to staying guests and visitors alike. With a laidback and Ibiza-like vibe, this could be a good spot to escape the midday sun if on the beach or to finish the day off watching the sunset with cocktails. If you are looking for a purely a la carté breakfast, hotel guests can also opt to have breakfast at Sugarsand.
Conclusion for Hotel Indigo Bali Seminyak Beach
This is the first time in a while I've just laid back and relaxed on a holiday – rather than be a hundred miles per hour trying to fit all the sights in. Hotel Indigo Bali Seminyak Beach was a great place to do this. It is a good location if you want easy access to nightlife and lots of food options while also being a thirty or so minute drive from the airport.
Even though it was a busy time for the hotel, its sheer size meant it never felt packed when walking around the resort. While there were definitely capacity constraints during this peak period around the pool, even here, it did not feel too hectic.
The room was a great size for an entry-level grade with good quality fixtures and fittings, as well as added amenities such as a coffee pod machine, which made it a comfortable place to stay. I would also add that all interactions I had with staff members were well-managed and extremely personable without being overbearing.
While the proximity to nightlife may not be for some, the design means it is set back from the primary busy areas, meaning external noise is at a minimum. While it wasn't a concern to me, I probably wouldn't recommend the hotel to those who don't enjoy the presence of children. If you couldn't tell, I enjoyed my stay at Hotel Indigo Bali Seminyak Beach as it offered a good combination of location, facilities and room features. If I were in the area again and looking for a relaxing break, I would certainly consider visiting once more.
Like our Hotel Indigo Bali Seminyak Beach review? You can read more hotel reviews here.