British Airways will be almost doubling their current flight schedule by July
Recently released schedule data shows that British Airways are on track to almost double the number of flights operating for July. However, it remains to be seen if the trend continues, as the UK faces constant uncertainty regarding different travel restrictions.
British Airways has been one of the hardest hit by the UK governments travel restrictions. Various restrictions have been in place since 2020, with a variety of travel corridors established only to be quickly dismantled soon after. The new 'green list' was widely lauded as the solution to the airline and industries woes, and the increase in demand for flights to areas such as the Balearic Islands saw a big uptick in bookings.
According to flight data experts Cirium, British Airways have plans to increase their current flight schedule by a whopping 86% this month. The airline originally had 6,859 flights scheduled in June – that number has jumped up to 12,756 for July (an increase of 5,897 for those playing at home).
Although the trend is heading in the right direction, it's still a significant drop from pre-pandemic levels. Unlike the U.S, who are reporting numbers similar to that of 2019 across the 4th July holiday weekend, British Airways are still falling short by more than half.
In July 2019, the airline had 32,986 flights scheduled, which still represents a drop of over 61%.
The schedule reflects the recent changes to the green list, with 13 of the 18 new green list destinations represented significantly. However, the airline must take into account not only the UK's restrictions, but the arrival country. For example, Singapore, although on the green list, still has strict rules for British arrivals. BA have only added one extra flight to the schedule for Singapore.
Comparatively, for the recently added Mediterranean islands the increase has been significantly larger. In June, BA had only six scheduled flights to Malta. After the announcement, that jumped up to 33 – an increase of 450% to the previous month.
Another example is Ibiza – although BA have only increased flight numbers to the popular island from 34 to 83 (an increase of 144%), the airlines subsidiary, Cityflyer, saw a much larger jump of 46 flights in July compared to 8 in June (an increase of 475%).
An interesting one is Malaga – despite not being on the green list, the flight schedule has still increased significantly and is the international destination with the highest number of flights. BA are flying there roughly three times a day from Heathrow, coming to a total of 106 across the month. Cityflyer are also operating 25 from London City, and 7 from Southampton across the month.
These numbers equal an increase of around 200% for the month of July, when compared with June's schedule.
Great news for BA, and sun-seeking Brits everywhere – fingers crossed it lasts.
It's also worth bearing in mind the constant changing of availability for Avios flights. If you want to go somewhere specific and there's no seats there is a high chance they could appear. Setting an alert on Seat Spy or Reward Flight finder will alert you when it appears. For example, Michele originally booked her flights to Palma at the start of last week when only one early flight was available and nothing coming back. Within two days she had booked the outbound at her preferred time and by Friday the return had appeared.
Lufthansa confirms 2023 debut for new Airbus A350 first class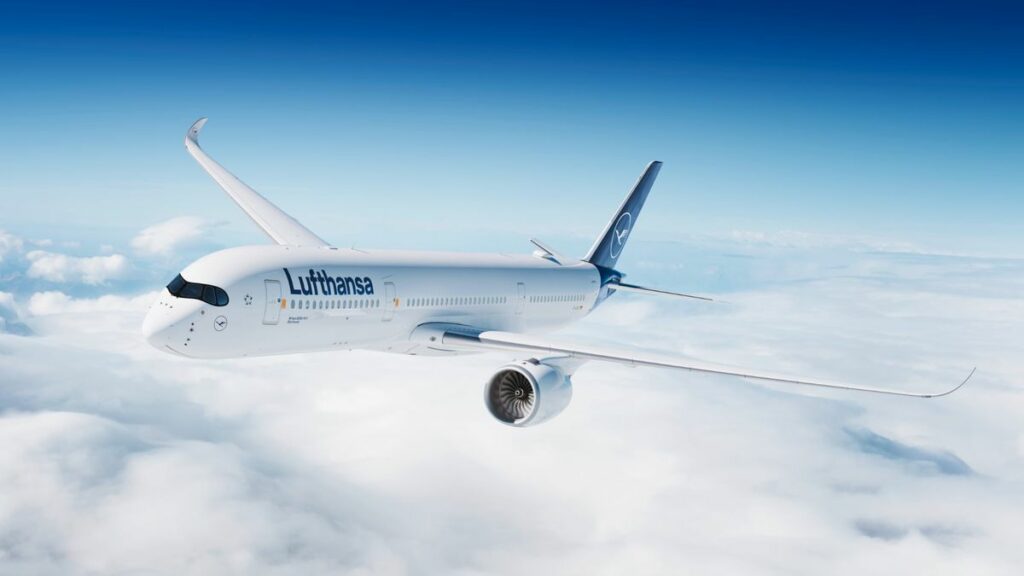 German airline Lufthansa has confirmed that it will be adding first class suites to its Airbus A350 fleet in mid-2023. Although the carrier has previously stated it will be taking a measured approach to the post-pandemic travel market, the announcement aligns with a significant increase in demand for more comfortable, upgraded travel.
Lufthansa, who are Star Alliance members, confirmed the first Airbus A350-900 to offer the new first class will be joining the fleet and 'taking off from Munich in late summer, 2023'.
Ten of the aircraft with the new first class will be based in Munich, and will be complementing the Boeing 777-9s which will be making Frankfurt their home.
However, before the new, ultra-premium aircraft lift off, the airline has announced that they will be temporarily reviving five of their Airbus A340-600 aircraft, with eight first-class seats on each, from mid 2022 onwards. The flights will primarily be between Europe and North America and Asian destinations.
According to the airline:
"The decision to reactivate these aircraft is due to growing premium demand, for business as well as leisure travel. Munich Airport is Europe's only 5-star hub for years and is popular among Lufthansa passengers, globally, not only as the gateway to Bavaria, but as a leading, premium airport offering an inspiring travel journey."
The new suites will be limited to the first row of the A350 cabin, according to early reports, which indicates that there will be either three or four suites depending on which design and layout is chosen by the airline.
Experts believe that Lufthansa is likely to opt for a fresh approach to first class, and will deviate from simply adapting the current suites seen on its Boeing 747-8 aircraft. That being said, creating an entirely new design for only a few suites across ten aircraft would be a significant undertaking.
That being said, others have noted that the airline will also be featuring the all-new business class (created by Thompson Aero) on the A350's. This has led some to believe that the airline may simply adopt a 'Business Plus' approach, making the front row a more bespoke experience rather than an entirely separate class.
The idea would be to enhance the front row of Business – which already features extra legroom due to its positioning facing the bulkhead – into even more superior seats with extra personal space, plus sliding privacy doors.
This isn't the first time this concept has cropped up for the airline. Lufthansa floated a 'Business Class Plus' several years ago, which would offer passengers extra comfort and privacy, as well as an upgraded dining and drinks service.
Time will tell – it is likely that more details will be released soon as plans are finalised by the airline. Stay tuned!
HT: Australia's Executive Traveller
Emirates will add 7 more Airbus A380 destinations in July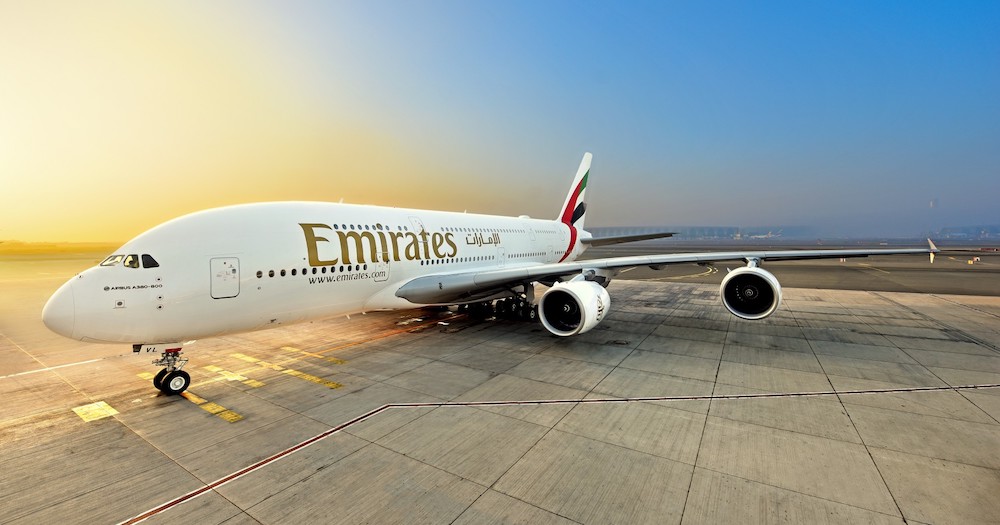 In more positive news for the aviation industry, Emirates have announced that they are planning to add seven Airbus A380 routes to its schedule this month. Although two routes have been removed, the airline is still serving sixteen from it's hub in Dubai and is one of the few airlines in the world still operating the famous A380's. The Emirates A380s feature a wonderful lounge bar which was remodelled a couple of years ago to resemble a private yacht lounge.
Many airlines retired their larger aircraft in the wake of the COVID pandemic. Although Emirates grounded all their services in March of 2020, the airline is slowly gaining back their momentum. According to flight schedule data, Emirates is expected to operate 530 rotations with the A380's from Dubai across the next month.
The data also shows which cities will be included in the new rotations. These are:
Rome (FCO)
Washington (IAD)
Los Angeles (LAX)
Madrid (MAD)
Munich (MUC)
Toronto (YYZ)
Zürich (ZRH)
Zürich, Munich, and Los Angeles International are all confirmed to get daily rotations serviced by the A380's.
Meanwhile, Washington will get 18 cycles throughout the month, Madrid and Toronto will get 22 cycles each, and Rome will get 23 rotations.
Cairo, as well as Paris' Charles de Gaulle airport will both be seeing double daily services.
During July, Emirates is expected to be operating over 1000 flights on the famous A380's. The equates to almost 521,000 seats. Compared to June, the new schedule reflects a 62.3% increase in the number of scheduled flights.
Earlier in the year, Sir Tim Clark revealed he hoped that the entire Airbus A380 fleet would be back in the skies by the end of 2021. Each aircraft brought out of storage represents a tiny return to normality, after a year that changed travel forever.