B787 issues just keep getting worse…
Many airlines including BA and Virgin have been affected by the issues with the Rolls Royce Trent 1000 engines installed on some B787-800 and 900 aircraft. This was until last week only on one of the Trent 1000 engine types – C. The European Aviation Safety Agency (EASA) last week issued a directive ordering one-off inspections of the Rolls-Royce Trent 1000 Package B engines after finding a potential issue with durability the same as the other engines.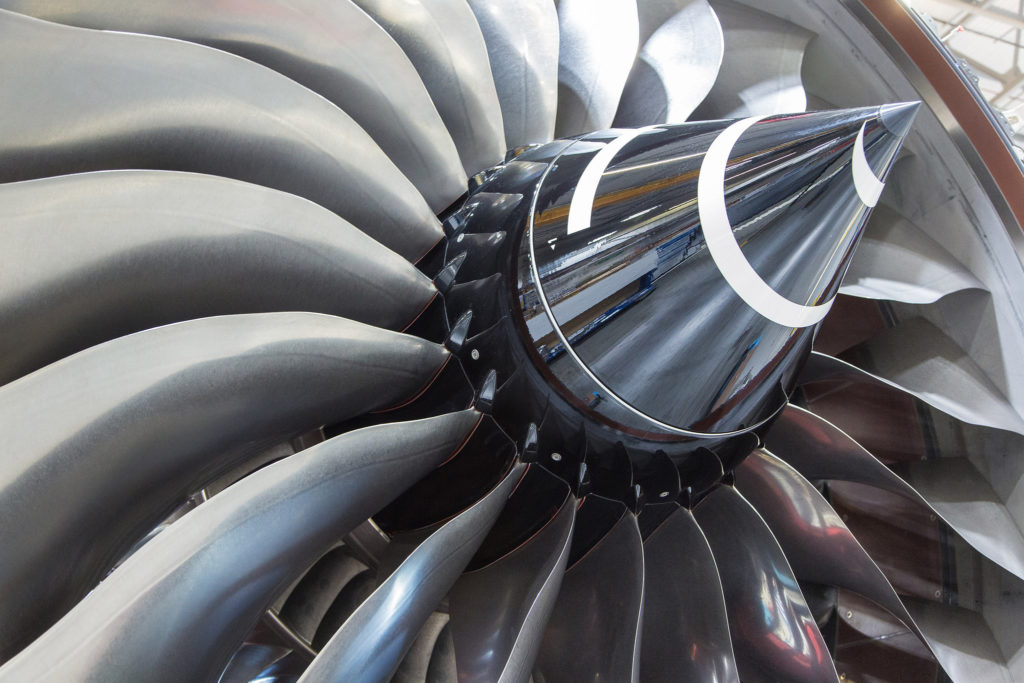 Operators of the affected Trent 1000 engines include British Airways, Thai Airways International, Air Europa, Avianca, Ethiopian Airlines, LOT Polish Airlines, Norwegian,  Air New Zealand, Royal Brunei Airlines, Virgin Atlantic, and LATAM Airlines. British Airways had previously grounded two B787s and now have grounded a further five. Although they have agreed to wet lease three Qatar Airways A330s, this was before the extra aircraft were affected. This means there could well be more cancellations on top of those already announced. Routes that have been affected by cancellations so far are Los Angeles, Doha, San Jose, Tokyo Narita, Baltimore, Newark, San Jose and Philadelphia. As of yet, there is no official further announcement apart from the original one. If you are due to fly on one of the Qatar A330 services there is now a handy page on BA on what to expect on a BA flight operated by Qatar.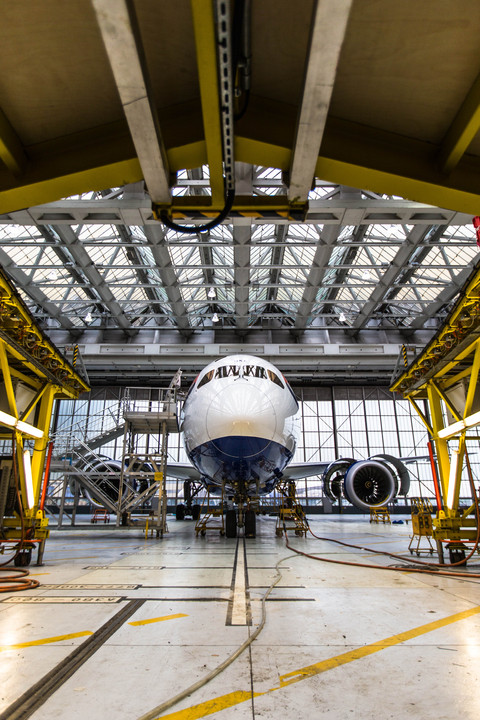 Virgin have also leased aircraft from Air Berlin due to the previous shortage which are currently operating from Manchester. They recently announced that customers travelling to St Lucia, Antigua, Grenada and Tobago between 28 October 2018 and 3 December 2018 may be also on one of the A330 aircraft which do not currently have Premium Economy. There is more information on this page. As yet they have not made further announcements in the wake of the latest EASA requirements.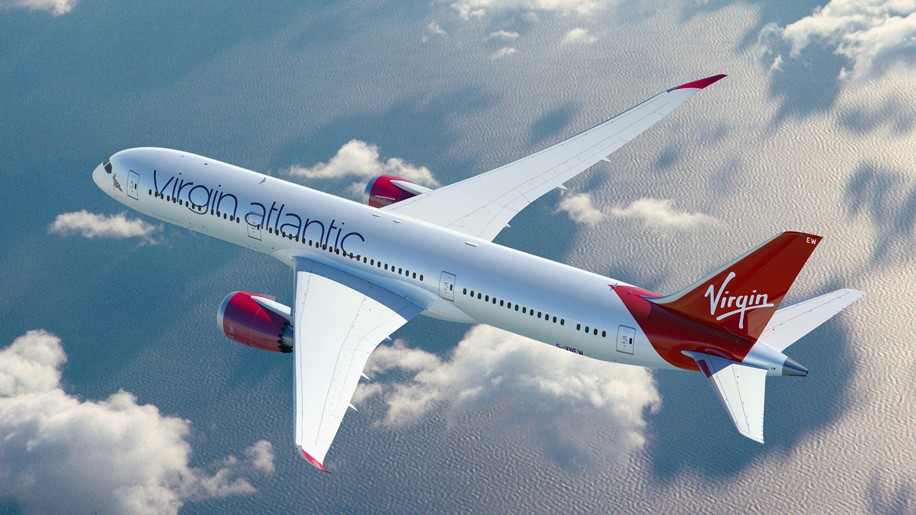 Thai Airways business class sale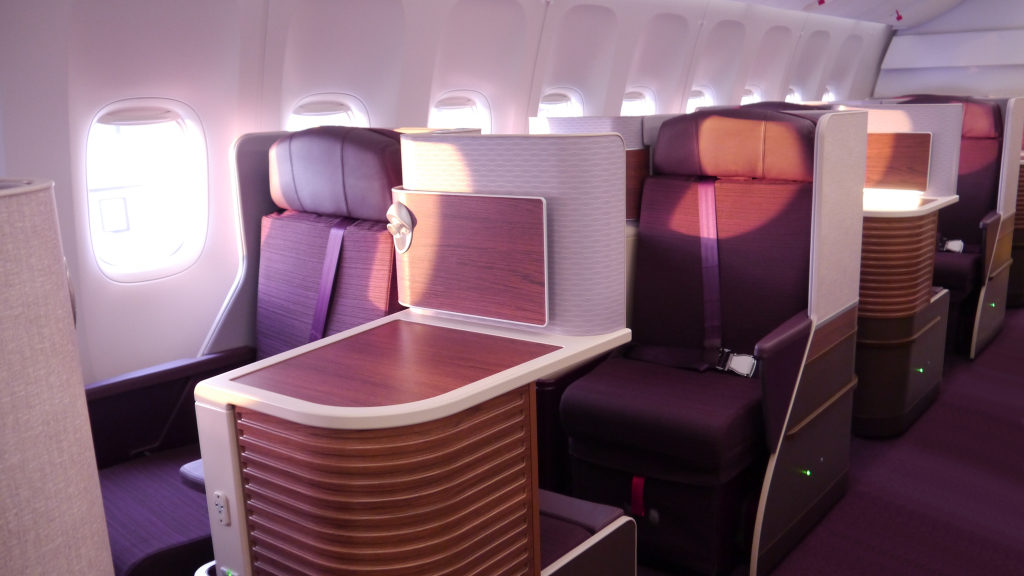 Although THAI are Star Alliance, which is no good for Avios collectors, they do have a good business class product both in terms of the seat and the service. Their current sale is better than the recent sales although still not brilliant compared to some of Qatar's past offers. However, for flights direct from Heathrow to Bangkok, it is a pretty good price, particularly as they are cancellable and refundable for £100. You can add in Bangkok stopovers both ways too. The minimum stay is only 3 nights.
Unfortunately, THAI removed its modern A350 from the London route recently and now operate B777-300ER or A380s. THAI's B777 business class is laid out in 1-2-1 meaning everyone gets aisle access. The seats don't look as stylish as some of the more modern herringbone designs but they do the job. They fulfil all my basic business class requirements of direct aisle access, a flatbed and offer reasonable privacy even in the middle seats.
The tickets must be bought by 30 June for departures until 7 December 2018. There is a blackout period of 20 July – 4 August 2018.
From London to
*All inclusive round trip starting from (GBP)
Economy Class
Business Class
Bangkok
 536
 2,001
Chiang Mai, Phuket, Krabi
 550
 2,096
Yangon, Vientiane, Phnom Penh, Hanoi, Ho Chi Minh
 557
 2,172
Kuala Lumpur, Singapore
 548
 2,175
Jakarta, Denpasar Bali, Manila, Hong Kong
 566
 2,198
Brisbane, Melbourne, Perth, Sydney
 715
 2,793
 Auckland
 710
2,810
Trailfinders also have a similar offer which must be booked by 21 June but is for travel until 31 March 2019. However, the prices are slightly higher.
Hotels.com
If you are planning on booking any hotels and don't need to book direct with the hotel for status benefits, TLFL has a special code for 10% off your purchase at hotels.com. You can use the code AFGENUK618 for booking dates: 18 June – 01 July and stay Dates: 18 June – 31 December
This is better than either TopCashback or Quidco are offering except for hotels in a few UK cities and Dublin, plus you make the saving immediately. You must book using this link. There are some exclusions such as hotel chains and nights do not qualify towards your free night in the hotels.com reward scheme. You can find the full terms and conditions here.