Oneworld considers alliance wide upgrades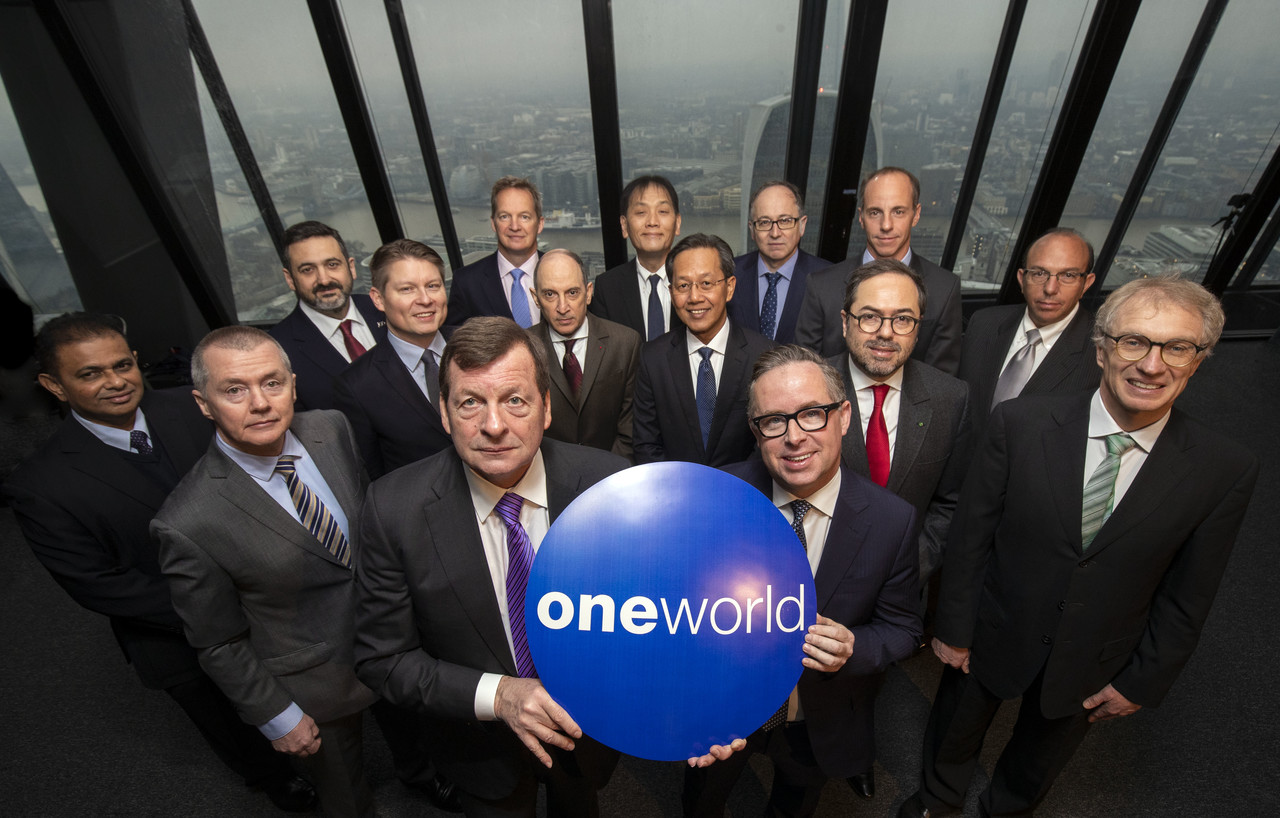 According to Australian magazine Executive Traveller, oneworld are considering introducing a system that would allow members to use their miles to upgrade on any of the member airlines. At present with British Airway Avios, you can only upgrade on British Airways, Iberia or American, providing they are on a BA ticket number i.e. you booked via britishairways.com. For economy flights, you need to have a fully flexible economy ticket (Y or B class). To upgrade to First with AA American Airlines you must have a fully flexible (J, C or D class) ticket.
The plan would be that members of any of the oneworld frequent flyer schemes could use their miles to upgrade on any oneworld airline. For me, this would be one of the most attractive things for me to remain a member of a oneworld airline's scheme. Imagine being able to use Avios to upgrade on Qatar, Cathay or Qantas? The question would be how easy would it be to do and how much would it cost. My concern would be that it would be restricted to the most expensive fully flexible tickets as each airline has different rules about upgrades, this may be the only way to get around this. All we can do is wait and see what the actual implementation is and whether it really is of benefit to customers.
Oneworld's Vice-President of Corporate Communications, Ms Ghim-Lay Yeo told Executive Traveller "Oneworld is evaluating a number of new customer initiatives, including a potential offering that will give Oneworld member airline frequent flyers the option of using points for upgrades across the alliance".
If they do decide to go ahead it is not likely to be introduced until the second half of 2020. Qantas has already begun asking their frequent flyers about the concept. They proposed that discount economy or sale fares would be excluded. The survey also mentioned the upgrades being available at the last minute such as within one day of travel. This would be a lot less useful if you wanted to go from economy to business as I would want to know in advance but business to first I would do at the last minute.
What do you think about the proposed upgrades? Let us know in the comments below or on social media.
LATAM's rush to leave oneworld

LATAM are due to leave oneworld on 1 October 2020 as a result of Delta Airlines buying a 20% stake in the airline. In a statement on their website and an email to LATAM's frequent flyers, they suggest that they are trying to leave earlier. On their website they stated:
LATAM Airlines Peru, LATAM Airlines Colombia and LATAM Airlines Ecuador signed new codeshare agreements with Delta that will offer you the possibility to connect to up to 74 destinations in the United States and Canada, starting the first quarter of 2020. We are also working with Delta to extend these agreements to other countries in South America, including Chile and Brazil, during 2020 as well as a frequent flyer agreement to provide you with more travel benefits.
As we announced in September, we will leave the oneworld alliance within one year. However, we are reviewing an earlier departure date and will communicate any change in due course. We know how important it is for you to keep the same benefits and travel experience. That's why we l will maintain our bilateral agreements with the most of oneworld alliance members, so that you can continue accessing our route networks, lounges as well as earn and redeem LATAM Pass Points.
In parallel, we will formally end our codeshare agreements with American Airlines, effective February 1, 2020. Tickets purchased via LATAM for American Airlines flights up until January 31, 2020 will maintain the same conditions irrespective of the flight date.
LATAM are planning to maintain all their current codeshares apart from American Airlines, so if you are booked through on a codeshare flight with them on one of their other codeshares, you should still be OK even if they exit early to get your miles. The decision rests with oneworld though as the contract states that one years notice must be given. If I were oneworld I would not be giving in on an early exit or it sets a precedent.
Qatar's most controversial star disappears from your IFE screens
Qatar Airways has introduced a new safety video which is full of celebrities, but it may be lacking the most important element of a Qatar safety video. The rather odd-looking man, who to me looked so perfect that he may have been an android, is no more in the Qatar safety video.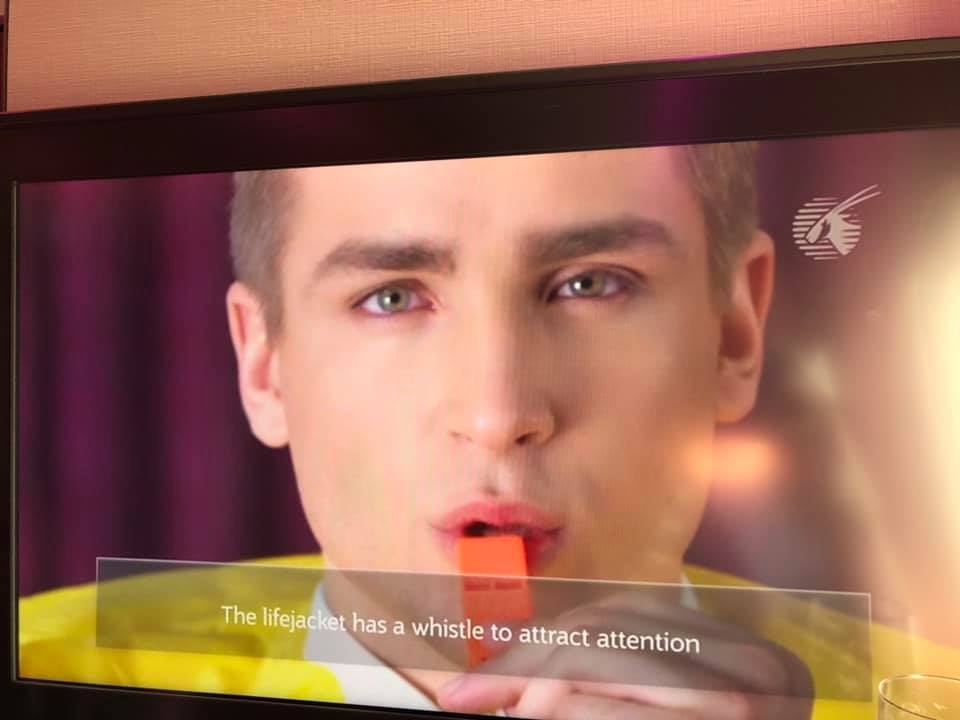 Known mainly due to his rather suggestive inflating of the life jacket, he is nowhere to be seen in the new safety video. Instead, we get to see FC Bayern Munchen's prolific goalscorer Robert Lewandowski, Brazil and PSG star Neymar Jr and Brazil and AS Roma legend Cafu. (none of which means a thing to me!!)
You can see the new safety video below:
https://www.youtube.com/watch?v=OT3CLInWrk4