Seychelles to ditch quarantine for vaccinated tourists
Countries are gradually beginning to come up with policies that show some practicality towards those that have had COVID or received the vaccine. Several countries such as the US and Iceland are allowing proof of a positive test in the past instead of having a test. Others such as Poland or Cyprus will allow those vaccinated to enter under different conditions.
The Indian Ocean archipelago of the Seychelles has reviewed its entry requirements to be more accessible for potential visitors as part of the restart of its tourism activities for 2021 and beyond. The new measures are to be implemented in two phases. The news was announced by the Minister for Foreign Affairs and Tourism during a joint press brief with his counterpart from the Health Ministry, on Thursday, January 14, 2021. Given the news that the vaccines may not protect against the new South African variant of COVID, they may be a little premature. But nonetheless, this is overall good news. Currently
The review follows the recent launch of the immunisation campaign in the small island nation. The Seychelles expects to have just under three-quarters of the local adult population vaccinated by mid-March 2021.
With immediate effect, Seychelles will be welcoming vaccinated visitors from any part of the world. Currently, visitors from the UK are not allowed and others must quarantine.
Vaccinated Visitors:
To be recognized as "vaccinated", visitors must be able to show that they have taken the complete dose of the vaccine i.e., two doses plus 2 weeks after the second dose for the four main vaccines (I would presume it includes Oxford and Pfizer but its not clear for the press release.) Visitors need to submit an authentic certificate from their national health authority as proof of COVID-19 vaccination alongside a negative COVID-19 PCR certificate, obtained less than 72 hours prior to travel.
Non-Vaccinated Visitors:
All visitors currently permitted entry (Category 1 and 2, private jet passengers) will now need to show a negative PCR test obtained less than 72 hours prior to travel. Prior to the 14th of January, 2021, Category 2 had required a test less than 48 hours. The fact that private jet passengers are treated differently is slightly worrying, I'm not sure being rich means you are less likely to have COVID!
Visitors that are not vaccinated or not coming from a Category 1 or 2 countries or travelling by private jet, are still unable to enter. This will be in force until mid-March once Seychelles has vaccinated a large majority of its adult population.
Due to the South African variant of COVID, travel is not allowed between the Seychelles and the UK except for British citizens and most UK residents.
Qatar launches Dubai & Abu Dhabi routes
The blockade of Qatar by neighbouring countries recently came to end after several years. This means we expect to see a lot more short haul routes on Qatar. Although it takes longer, travelling to Dubai on Qatar means that you can get another 80 tier points return versus a direct flight with BA and enjoy the QSuites from London to Doha. Abu Dhabi is no longer served by BA, so it is good to have another Oneworld option if you don't want to do the transfer by road from Dubai.
The extra competition is also always good news on what has been recently the world's busiest route between London and Dubai. If travel corridors return, one consideration will be that the extra stop in Doha could mean quarantine if its status differed from Dubai. But right now, no one knows what will happen with travel after lockdown and when more people are vaccinated.
The flights will start on 27 January for Dubai with one daily flight going to twice daily from 1 February. Abu Dhabi will start on 28 January with one daily flight.
HT: @SeanM1997
Travel companies insisting on vaccines for travellers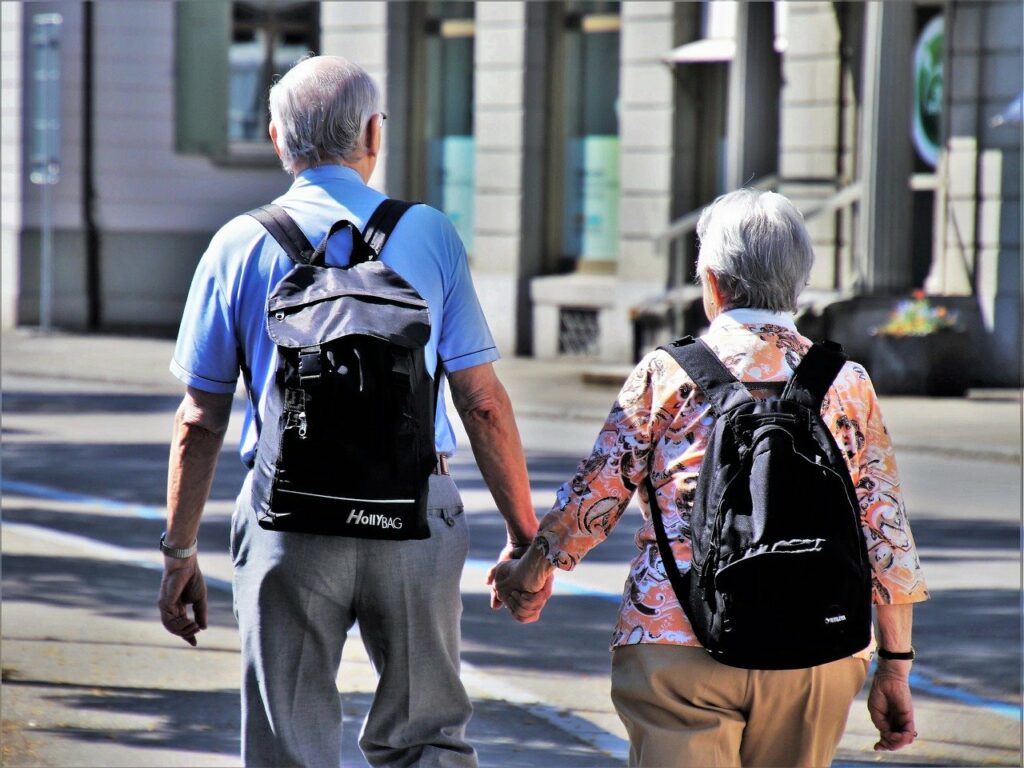 As vaccines get rolled out over the world, a new trend is emerging of companies requiring vaccinations for their employees or customers. Obviously, within the travel industry, this is particularly pertinent. Alan Joyce. Qantas CEO was the first to suggest that the airline may require all travellers to have a vaccination to travel.
Now over 50s holiday company, Saga has said that it will require cruise and holiday customers travelling in 2021 to be fully vaccinated against Covid-19. Travellers must have had both shots of the vaccine at least 14 days before departure for their cruises and holidays.
While this seems sensible for a company aimed at older travellers who are most at risk, insisting that customers have had both jabs at least 14 days before is likely to dramatically diminish their potential customers when they restart their travel program in May. The government is hoping to offer everybody over the age of 50 at least one shot of vaccine by the end of April. However, with potential waits of up to 3 months for the second dose for those being currently vaccinated, whether all the over 50s have had a second dose by May is far from sure. This could lead to hesitancy in booking. Although current data shows that the over 50s are booking holidays more than other groups due to the likelihood of being vaccinated.
A SAGA spokesperson said: "The health and safety of our customers has always been our number one priority at Saga, so we have taken the decision to require everyone travelling with us to be fully vaccinated against Covid-19. Our customers want the reassurance of the vaccine and to know others travelling with them will be vaccinated too. To allow our customers time to get vaccinated, we are moving the restart date for our travel businesses to May.