Luggage & luggage accessories
Another brand that I am a massive fan of is Level 8. These luxury cases are very durable, stylish and well-designed for frequent travellers. You can find my review of their cases here.
The LEVEL8 Carry-on Suitcase 20-Inch Hand Cabin Luggage which has a handy front pocket for a laptop. This is now only £94.99 down from £119.99.
If you are looking for one without the front pocket, they also have the LEVEL8 Carry-on Hand Luggage Suitcases, Lightweight at £127.49, RRP: £159.99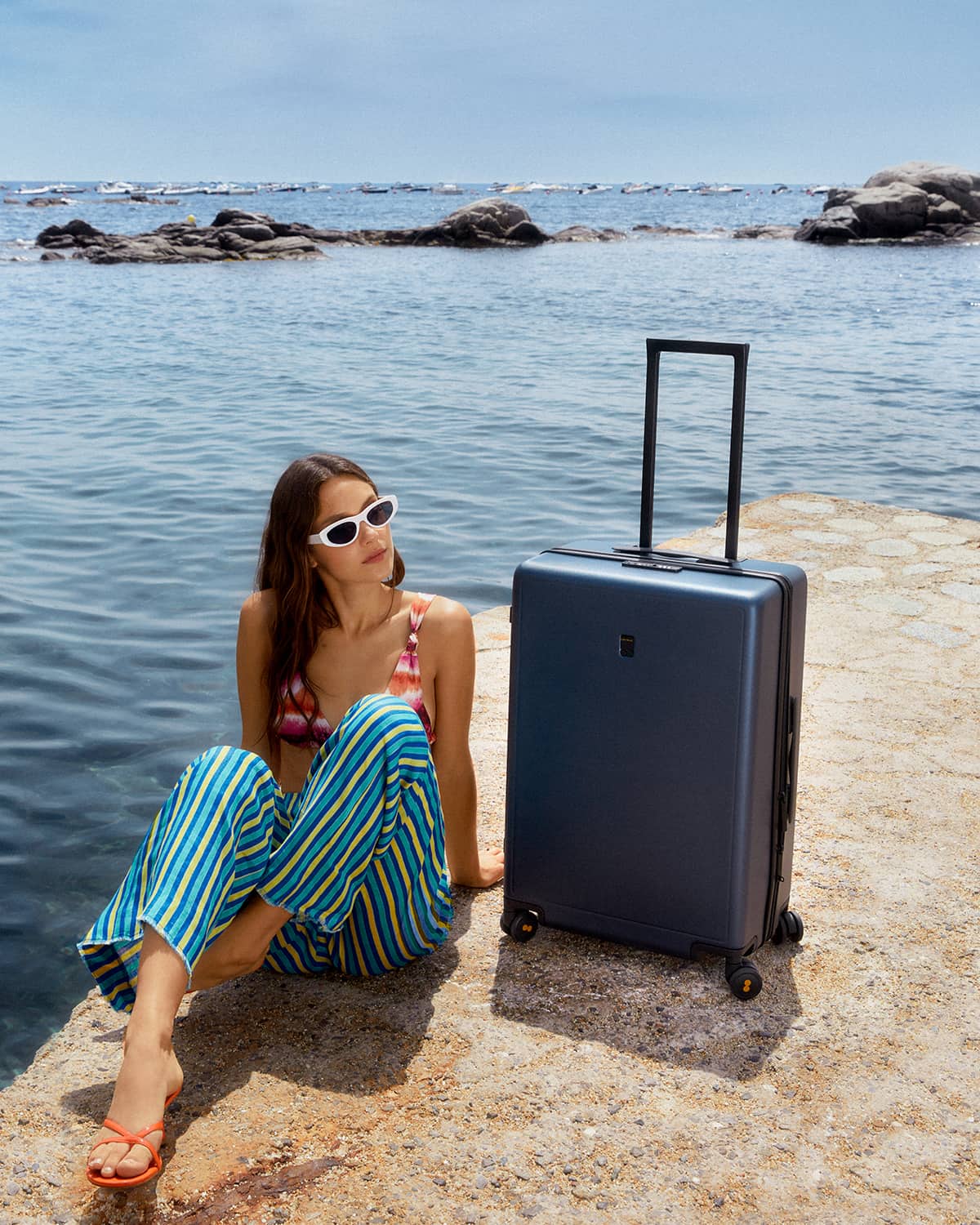 My usual luggage brand is Samsonite, and my current suitcase has been going strong through around 150 journeys! They don't have the same one as mine in the sale, but the Samsonite Flux – Spinner L Expandable Suitcase, 75 cm is reduced to £175 from £239. However, this was much cheaper on Prime Day.
Once you have your luggage sorted, you need some things to go with it. I use Apple Airtags to track my suitcase, keys and hand luggage. However, I noticed a cheaper alternative if you want to kit the whole family out or have a few items to track. An Airtag is usually £25-30, but you can get a pack of 4 trackers that work with Apple's Find My app for just £47.99. These are also waterproof.
If you already have Airtags, you may want something to attach it to your luggage. If you want to hide the tag and keep it from moving around you can get special cases which come with a safety pin to attach them for £7.99 for two.
Alternatively, there is also a variety pack with 4 silicone cases and a variety of ways to attach them to objects for £7.99.
I also use packing cases. These not only help organise your luggage and get more in, they are also great for multi-stop holidays as you just unpack the cubes, which takes seconds. I divide mine into different categories, such as tops, evening outfits and beach wear for example.
There are two types of packing cubes, and I use both. Although I generally prefer the standard cubes as they are easier to find things in.
The first type is the standard cube type. In the sale, they have this handy set which is very reasonably priced at £11.89. It comes in a variety of colours
I also noticed a really nice set of the compression type which have a see-through panel to make them easier to use. These look very smart too, although they are at the pricier end at £23.79.
You may also want to take an extra foldable bag that you can check in on the way back if you plan to do some shopping. This Foldable Travel Holdall Tote has a 40L capacity and comes in a variety of colours for £10.19.
Travel accessories
I also love Kindles for travelling as they are lightweight and many are now waterproof. For the cheapest option without ads, the 2022 version is now only £79.99 (with ads £69.99). It has a 6″, 300 ppi high-resolution display and double the storage. If you want a bit fancier, I have the Paperwhite version, which is £124.99 (22% off) with 16 GB, now with a 6.8″ display and adjustable warm light. It is also waterproof.
I often find in hotels the bathroom is poorly lit, and you don't always want to do your make-up in there anyway. So, I always travel with a portable mirror. If you want something that's not going to take up much room, but has lights, this Eashold Travel mirror is worth a look. The light-up travel vanity mirror offers three switchable light colours – cool, warm & natural white light. It is also cordless and works for up to 15 days for 20 minutes a day based on one charge.
If you have ever known the pain in your ears or not being able to hear when you have a cold or blocked nose and are on a plane, I recommend getting some specialist earplugs, which I take on every flight. When inserted correctly, it should completely solve all the problems by regulating ear pressure. They certainly work for me. The Alpine FlyFit Ear Plugs regulate air pressure to prevent eardrum pain and are reusable earplugs. They have 25% off and are now £11.95.


Catch up for more News and Offers.