A reader contacted me asking about cheap Orlando flights. " I want to fly to Orlando in business class in November this year and would rather fly direct. I am open to suggestions though,  if there is a cheaper alternative. What are my options to get a good price?
I will look at flying direct first and then see what other options are available to save money and help you search for the best deals.
Direct flights to Orlando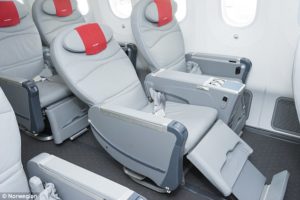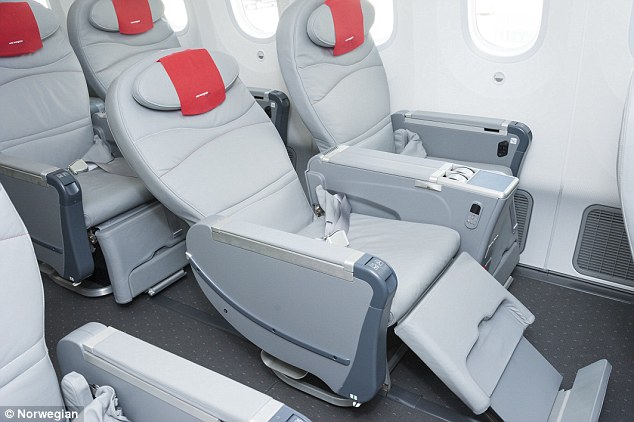 Flying direct, the main options are BA or Virgin. Currently the cheapest they are pricing up is around £1600 which is actually not a bad price for a direct leisure business class flight. BA currently have a sale on so it could rise aftre this ends on 31st January. BA regularly have sales so it is likely there may be another sale with similar prices. With 10 months to go to the flight there is no immediate hurry to book unless you see a fantastic deal. The best way to look at prices, particularly if you can be flexible on dates, is Google flights. Use the graph or flexible dates options to find the cheapest fares. You can't book on Google flights but at least you know what the options are.
One option you may not have considered is Norwegian Airlines. They only do what they call Premium which is definitely not business class but it is superior in terms of seat to Premium Economy on BA and Virgin. This usually prices out at around £800 return from Gatwick.They have 46 inches of leg room and food and baggage are included. BA and Virgin Premium economy only have 38 inches of legroom. The food and drink however are definitely more economy than premium. You also get lounge access which you would not get on BA or Virgin Premium Economy.
BA or Virgin?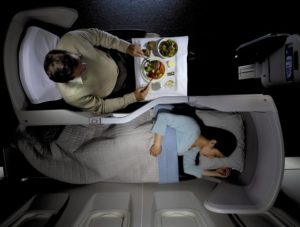 If both prices for BA and Virgin are the same how do you choose which one to go for? If you collect Avios or will fly BA again in the future then the choice is fairly obvious. Flying business class for 2 people would get you a minimum of 12000 Avios each which is enough for a European flight each or 1 Club Europe if you pooled your Avios in a Household account. With Virgin although you would collect Flying club miles these would be a lot harder to spend as they only do long haul to a limited range if destinations.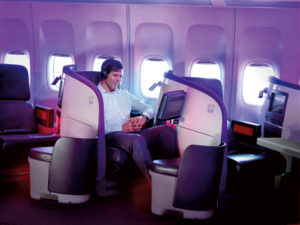 If you are not bothered about the miles then you can make your choice on the product. If you are travelling with family, BA Club World seats are easier for having a conversation and I find them softer for sleeping. However overall I think the Virgin product is superior. There is direct aisle access, the food is better and more plentiful, there is a good choice of wine and cocktails and the staff have seemed more consistently good than on BA in my experience.
Indirect flights
Looking at other options such as flying via Dublin, this only saves you about £100 so it is not worth it by the time you buy the positioning flights.
Other ways to save money
Using Avios
There are a number of other options you could look at to save money. If you are flying in BA you could use Avios to part pay on a cash ticket. Example savings would be £250 for 45500 Avios to £60 off for £8000 Avios. You could consider taking out a credit card that gives you a sign up bonus such as the BA Amex, or Preferred Rewards Gold Amex to get some extra Avios. You will however need to factor in any fees before deciding if this is an option.
Combined flight and hotel bookings
You could also try adding a car or hotel to a booking to see if that lowers the overall cost of a trip. You can try this on;line with BA, Virgin or using a site like Expedia. With Expedia you could also earn via Top Cashback 5.5% cashback on a flight and hotel booking even if it's just one night. This could save you at least £160 on 2 business class flights. Travel agents such as Trailfinders and Travelbag often have special deals if you book a combined flight and hotel package. Remember you don't have to book all your accommodation to qualify for the discount. Top Cashback will give you a small amount back of up to £38 per booking through British Airways depending on how much you spend.
Travel industry discounts
If you know someone who works in the travel industry then a company called Touchdown frequently does British Airways 'friends and family' offers in business class.  You may still need the travel industry person's credential to book.