The Sunborn yacht always looked very smart and rather a fun way to stay in London, so when I needed somewhere to stay in the East of London due to the train strikes, I thought I would give it a go. It was originally built as an ocean-going yacht but then was turned into a hotel before it was ever used as a proper yacht and actually has no engines.
Price and booking
I booked direct with Sunborn and paid £233.10 which for a Friday in December was fairly cheap for London. This was the flexible rate which allowed cancellation until 2pm on the day. It said that if you book direct you get a complimentary upgrade. It was also one up from the base room being a river view rather than the dockside view.
If you are interested in staying there is currently a decent offer with Groupon for a Classic King Room with Dockview for Two with Breakfast from £149 per night. They also have an offer on their own website for 20% off if you stay one night, valid for stays until the end of April 2023.
Location and the yacht
The yacht is moored right next to the Excel so it has decent transport options within a few minutes walk. I arrived on the IFS Cloud Cable car via North Greenwich tube on the Jubilee line and caught an amazing sunset. It is around 7 minutes to walk from the cable car. There is also the Customs House that is on the DLR and Elizabeth line to the side of the Excel around 5 minutes walk away.
Check-in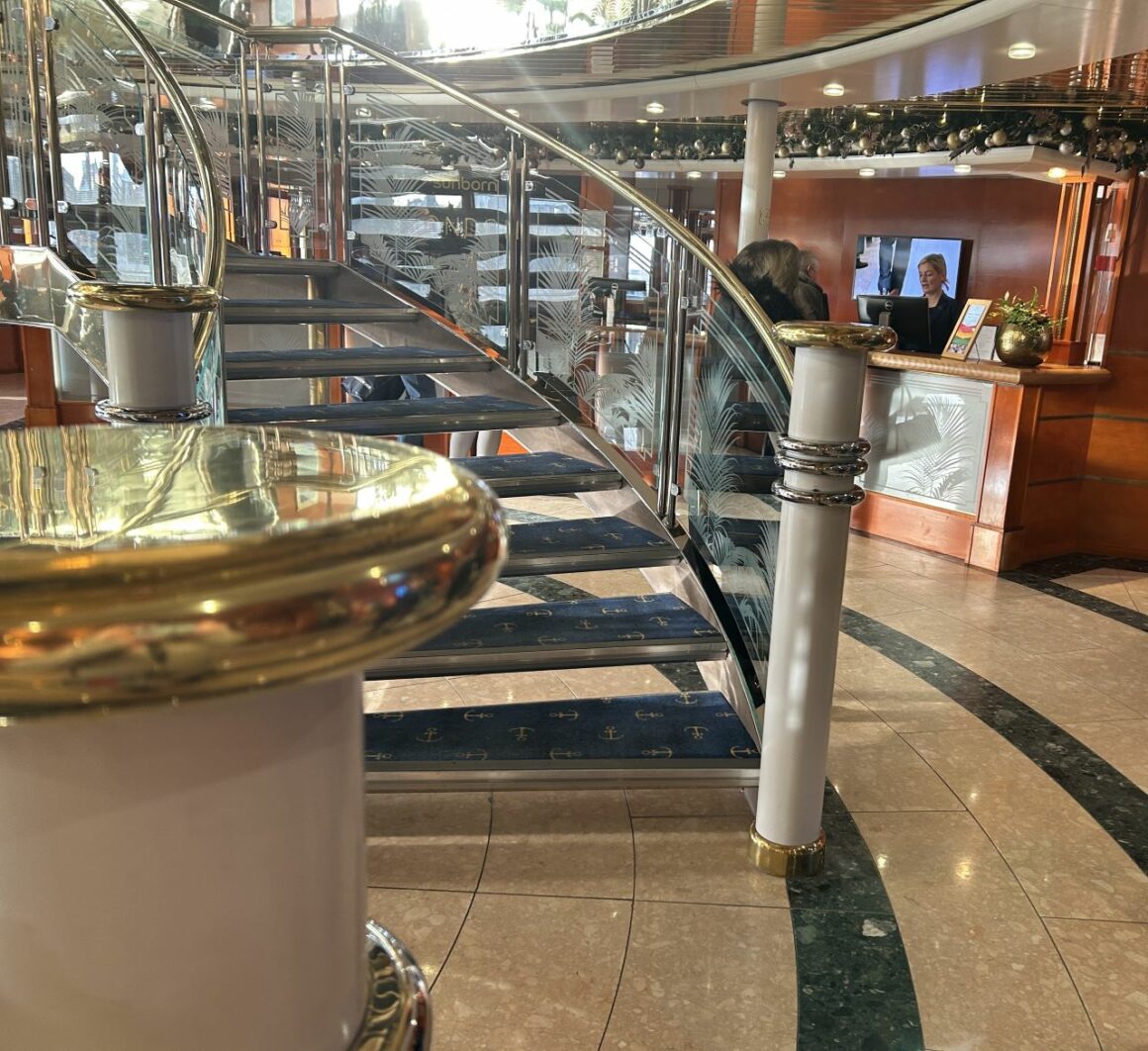 There was quite a queue when I arrived at around 3.30pm and then when I did check in it wasn't the fastest process. The person helping me had to keep walking away to sort out a trainee on another booking which I found quite rude and it was a rather laborious process considering I had already checked in online.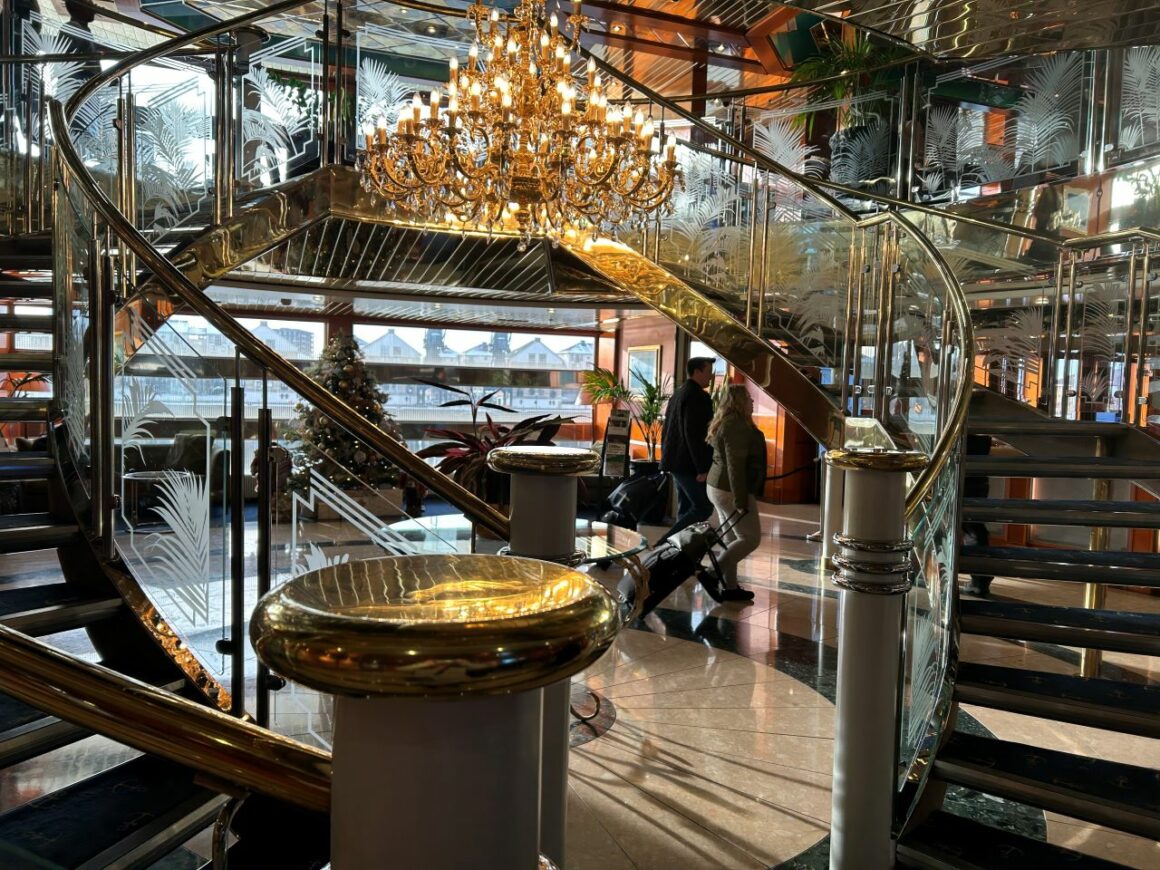 They asked if I wanted to leave a credit card on file, to which I agreed as I needed to use room service and also planned to have breakfast.
The room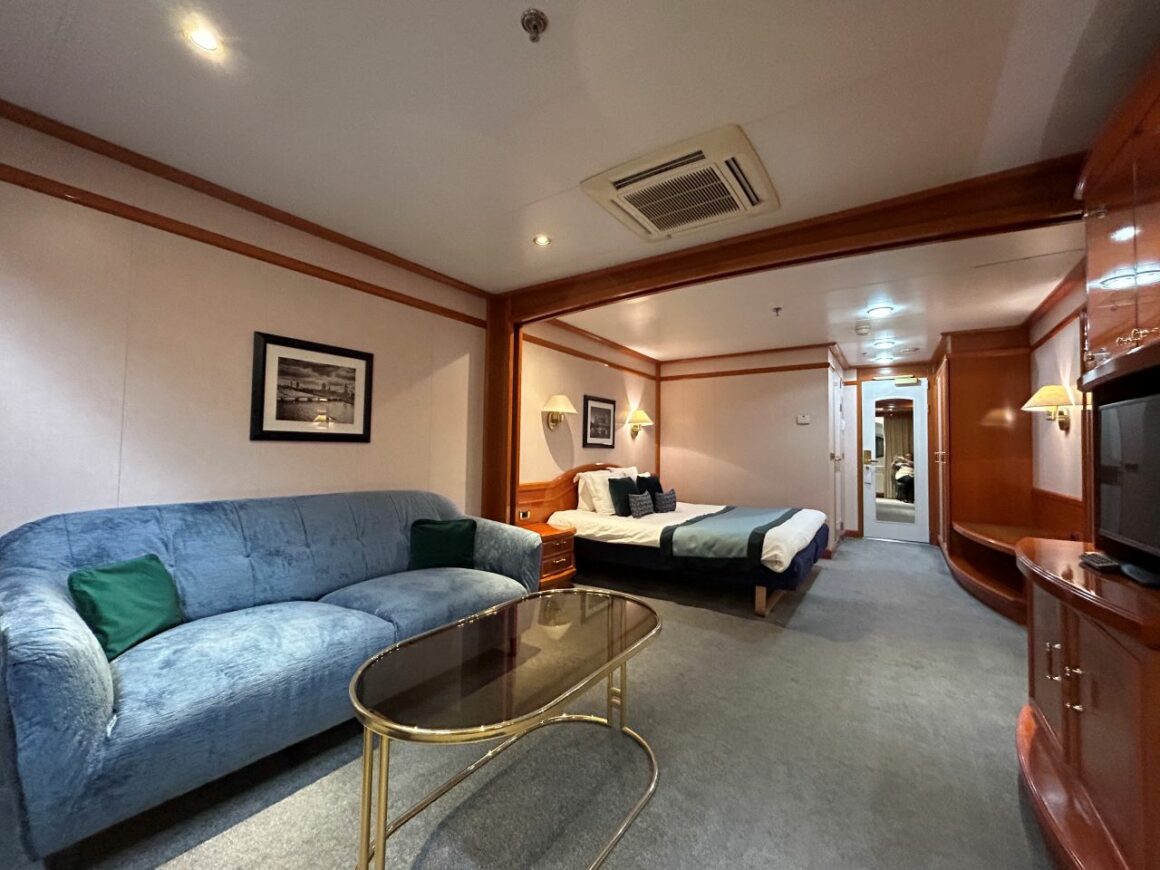 The Yacht Classic Riverview Room I had booked appear to only be on the lowest floor. The room did promise "excellent river views" which I got since I was practically in it, but I couldn't see much else. The upgrade that it promises for booking direct (subject to availability, of course) was not forthcoming either.
There was often a long wait for the lifts as you had to use them even to get from reception to the way out one level above.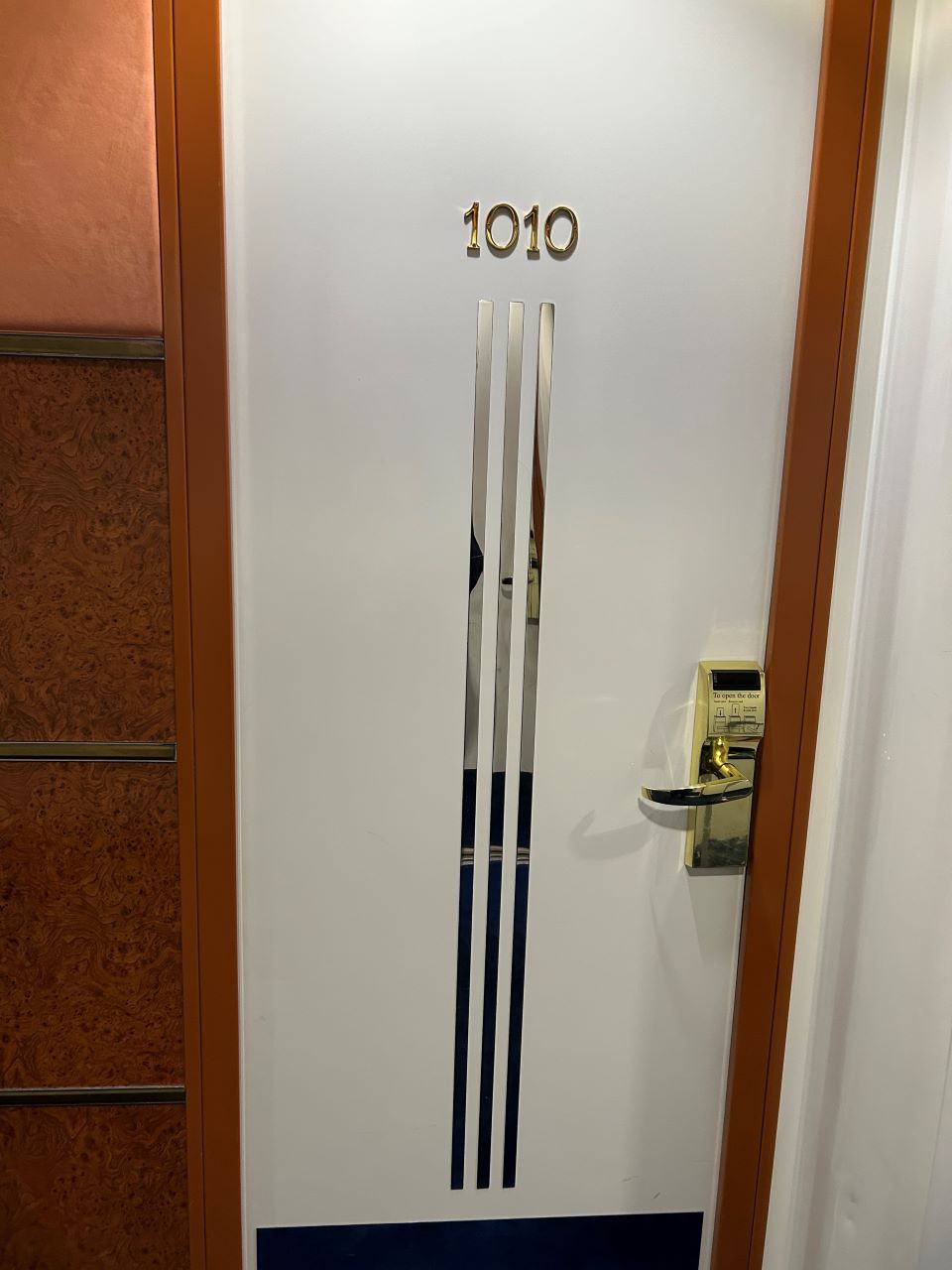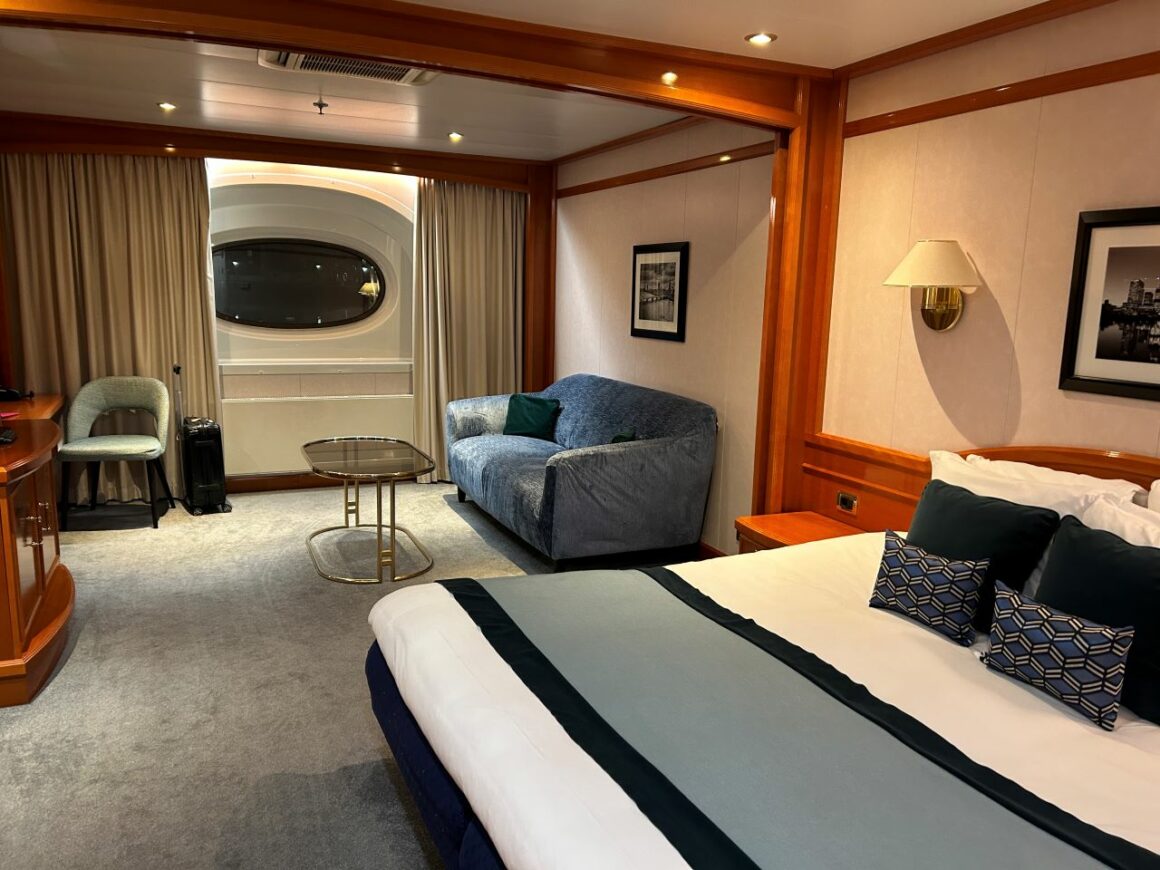 My first impression of the room was good, being a large size and more like a Junior Suite. There was a desk for working or doing your hair/make-up with a socket nearby and a huge mirror. However, the light in the room was quite dark in this area.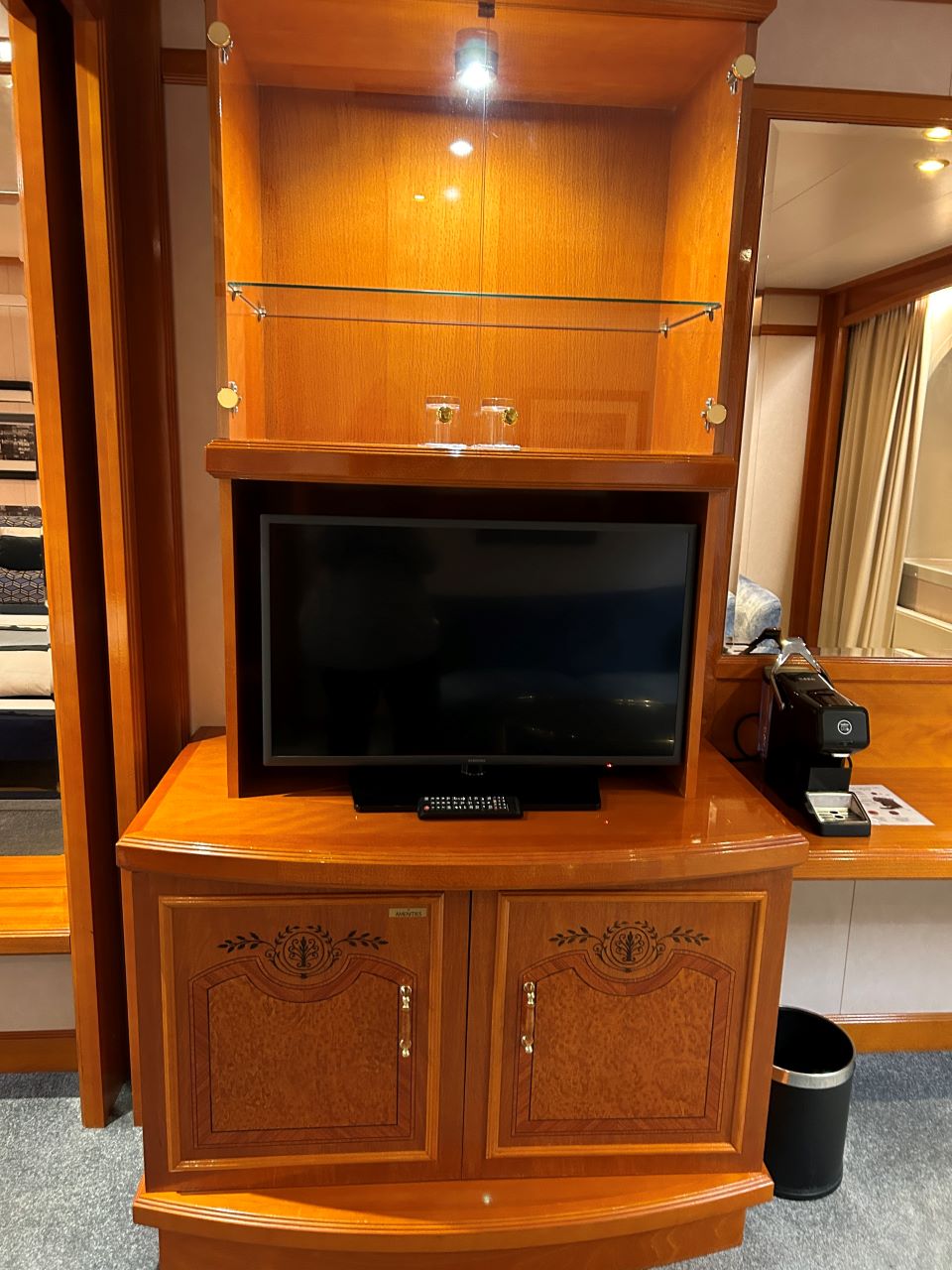 The TV was a bit ancient (a bit like the decor) but it did the job.
There was a Lavazza coffee machine and a kettle and even some biscuits, which always cheers me up in a hotel room (simple things…). There was also a fridge with two bottles of free water.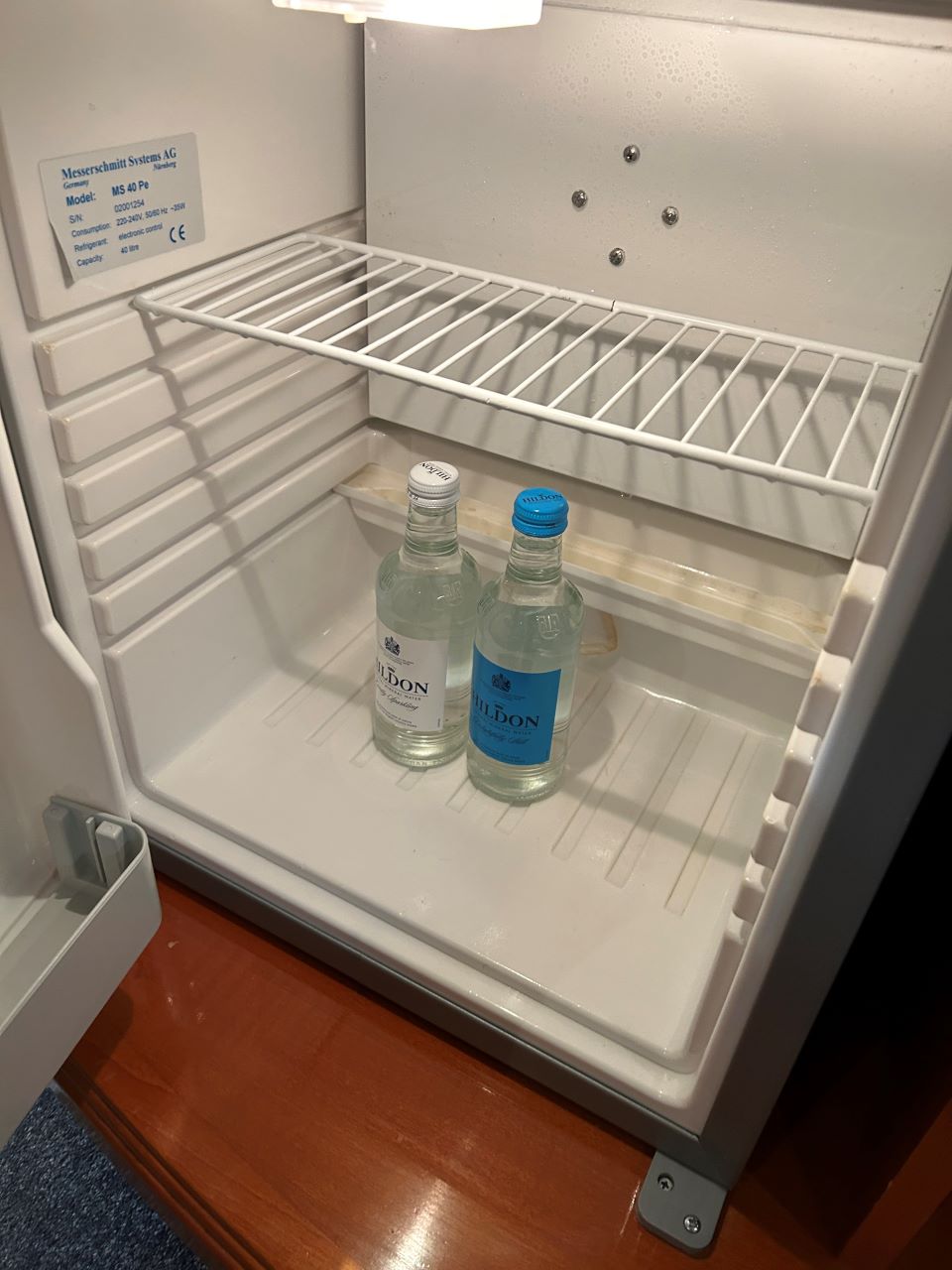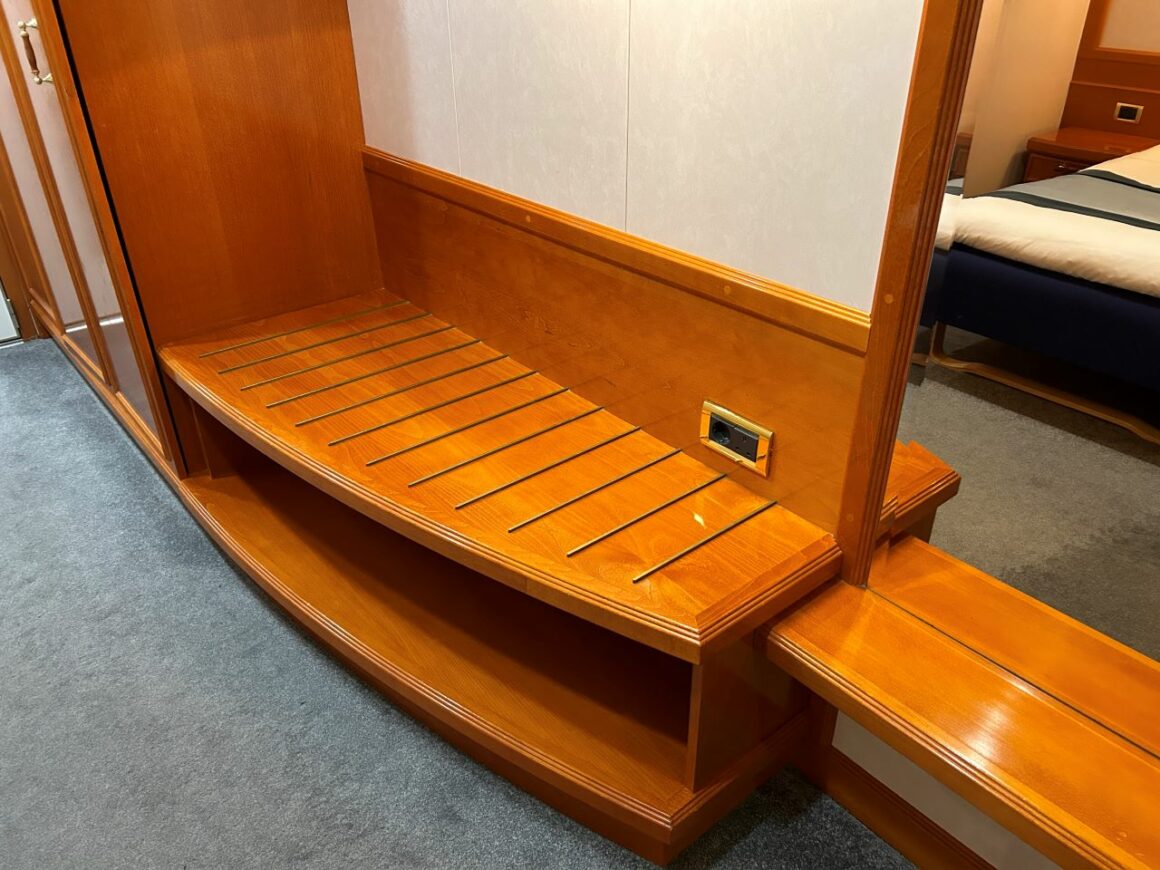 I liked that there was a large area for you to lay out your suitcase for unpacking. There was more storage space than most people could ever want or need unless you were staying more than a week.
The bed sadly was not comfortable at all and I ended up with back ache after tossing and turning all night. As I always caveat, I am very sensitive to beds, having paid a lot of money for a great Hyponos one at home. When I looked in closer detail I could see why as the mattress was incredibly thin.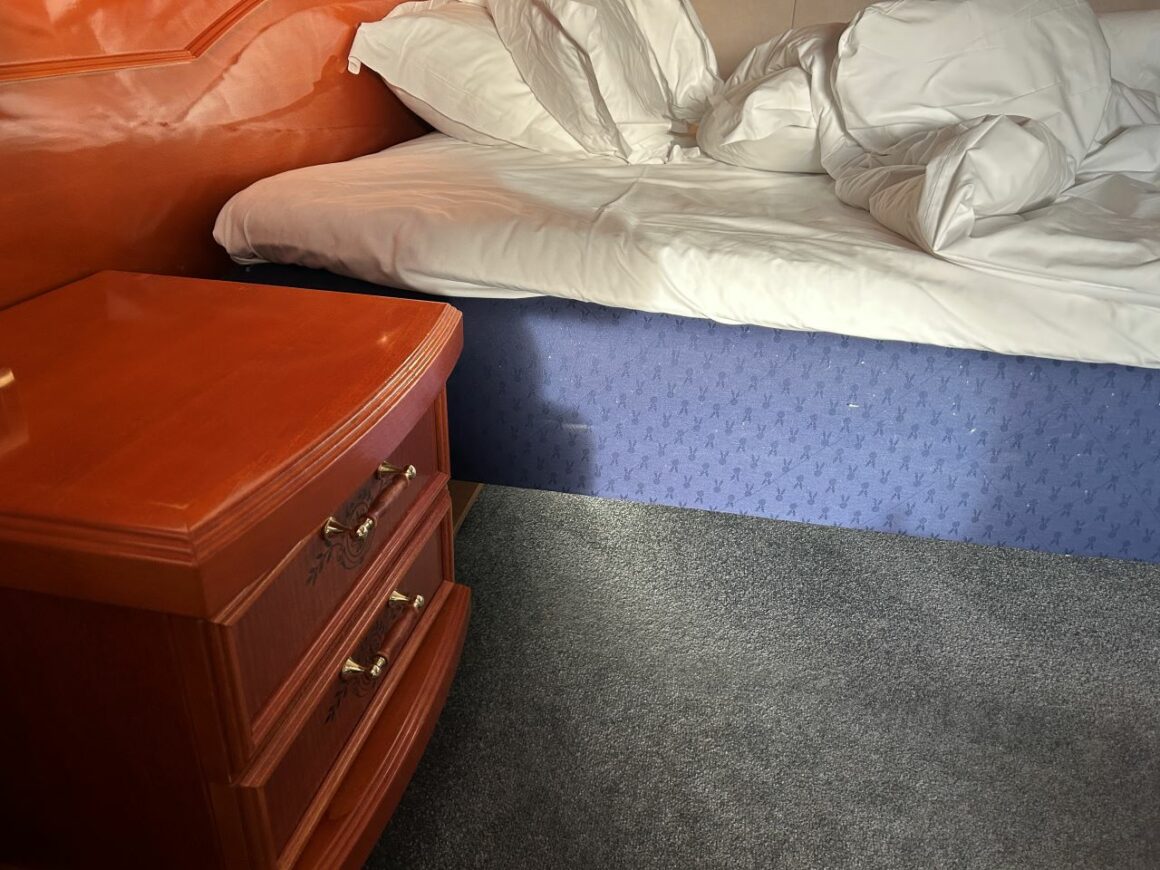 The bathroom was also not particularly luxurious and definitely felt like a yacht bathroom being very small.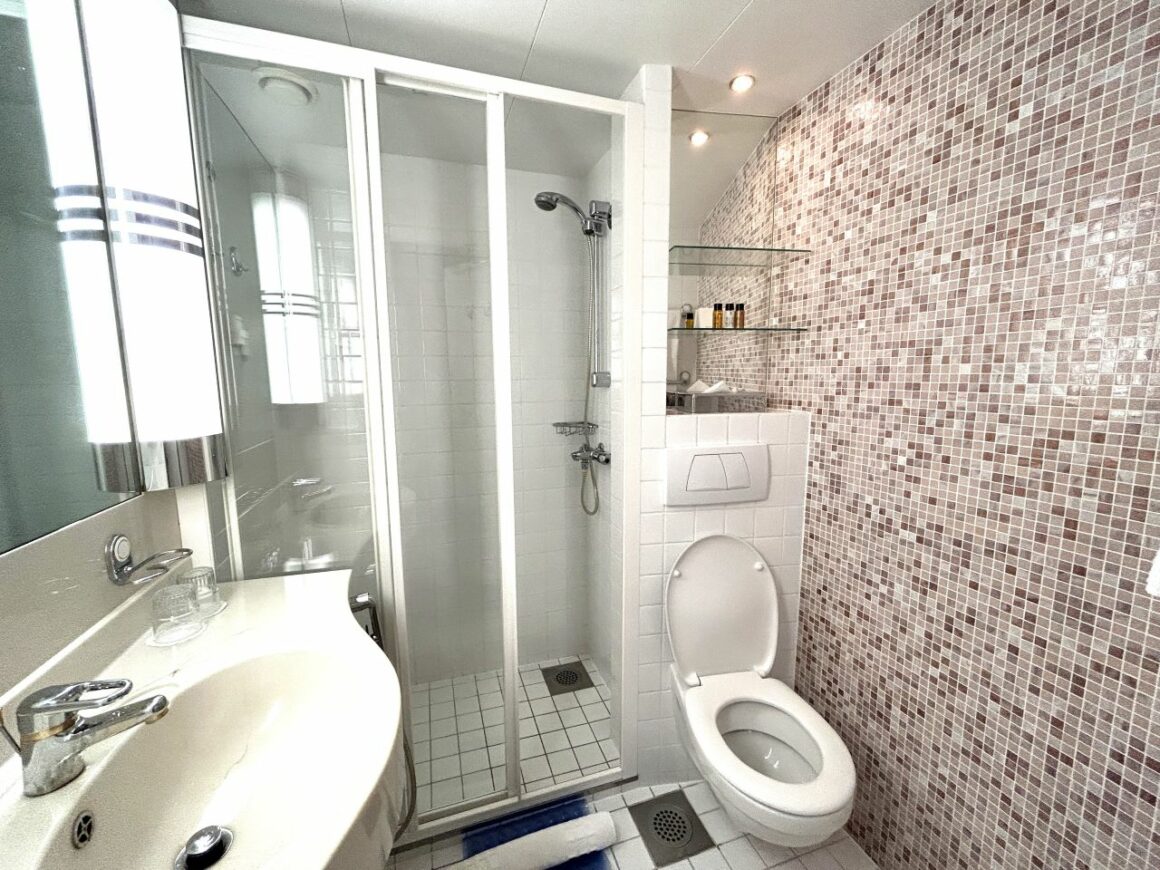 Toiletries were provided which did the job but were nothing special.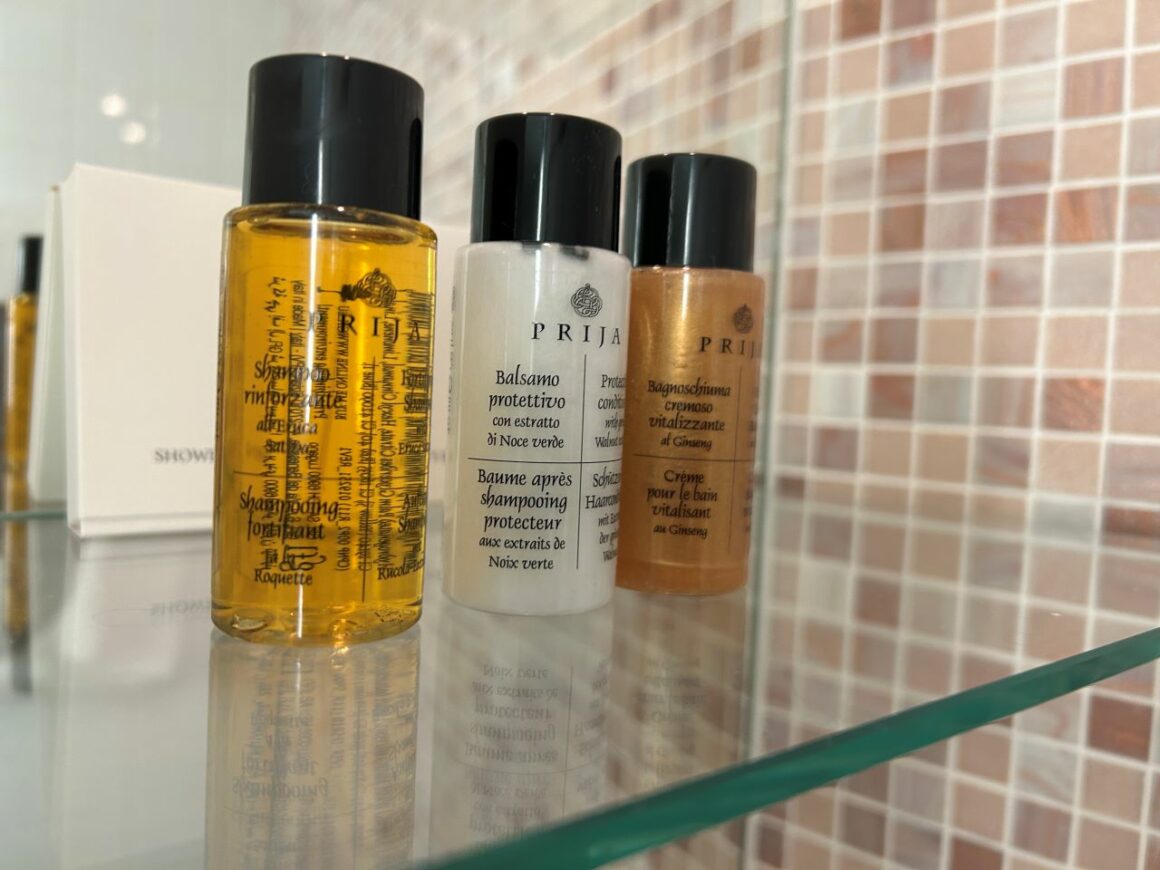 The towels were rather thin and old too.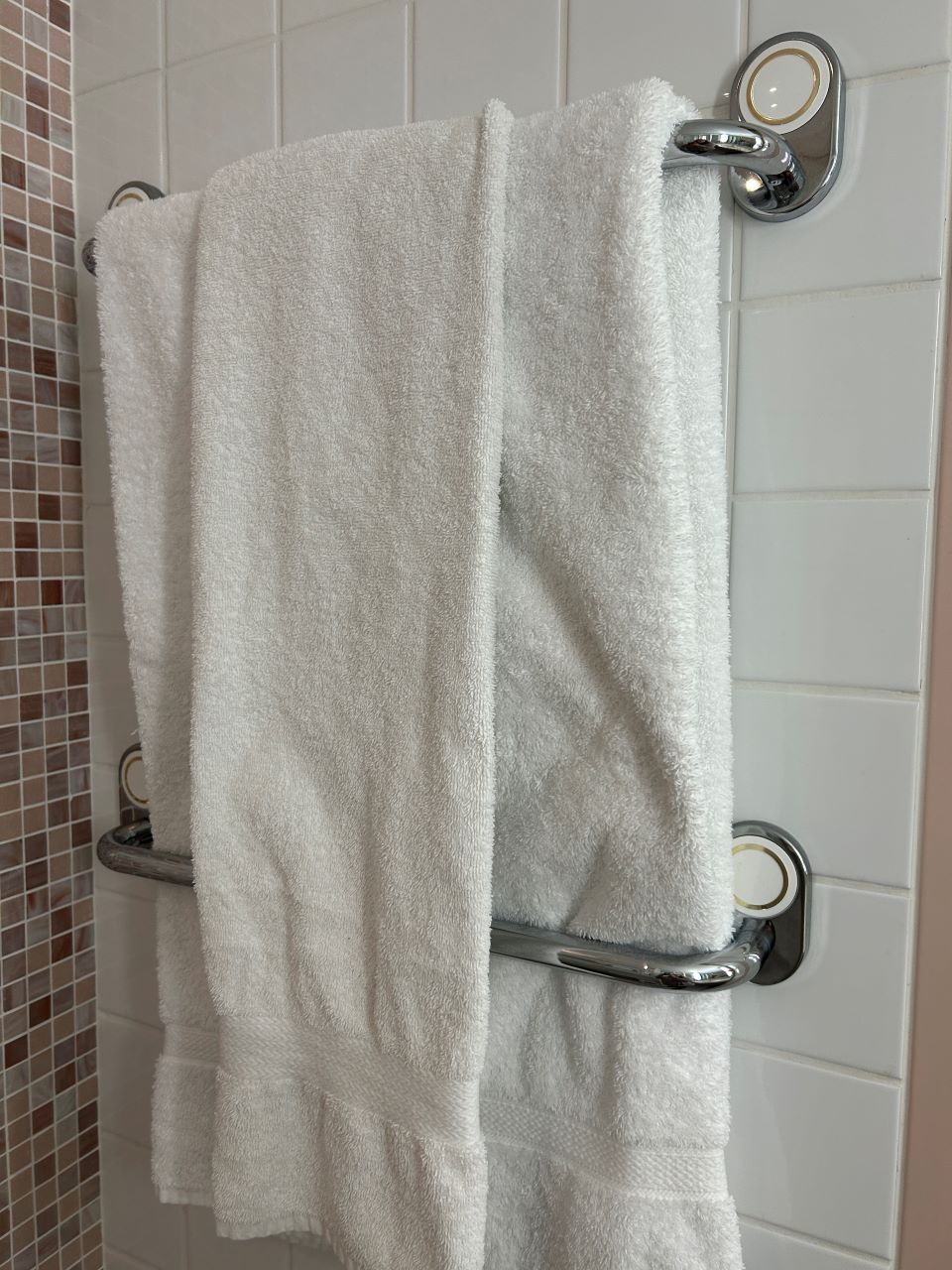 Food and drink
I needed to eat something before I headed out for the night since I had not had lunch either. There was a fair choice on the room service menu but I went for the standard burger as I knew it was likely to be a fairly boozy evening that needed some sustenance.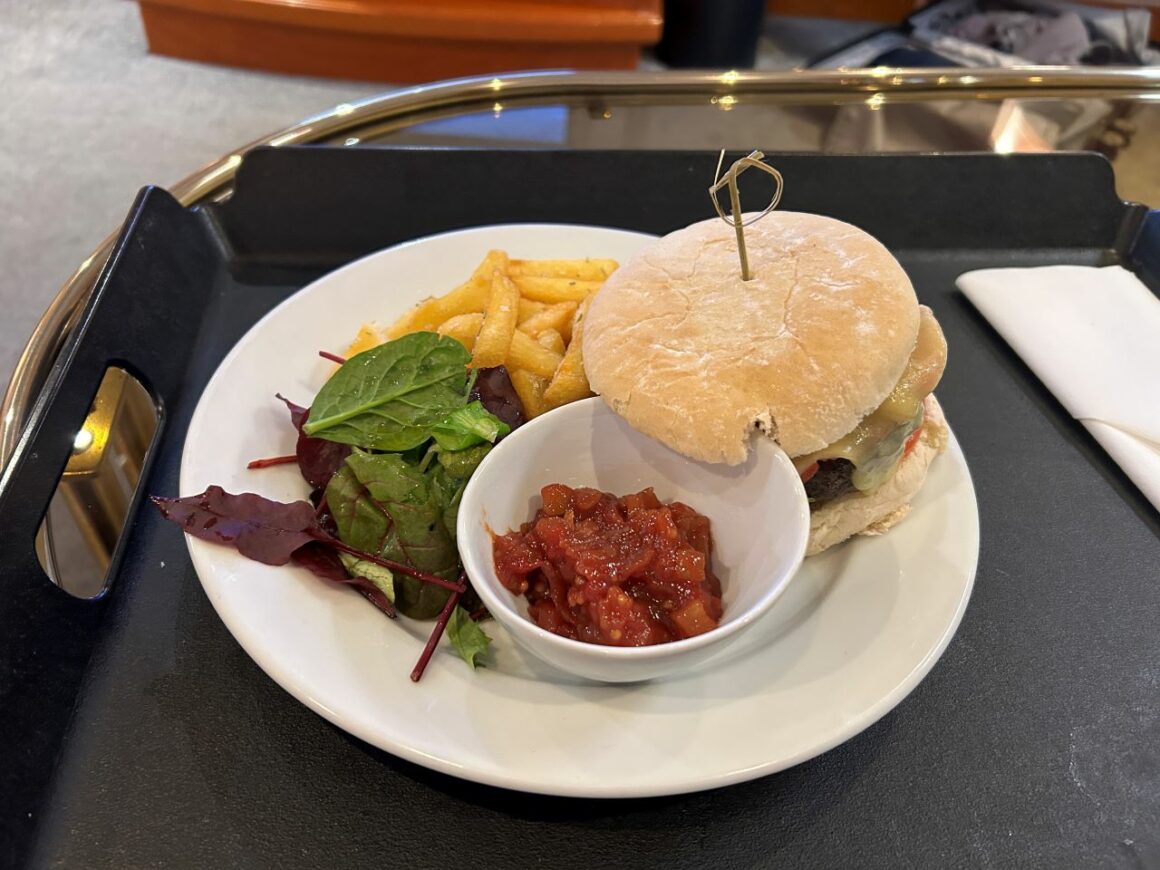 It arrived in around 25 minutes but was missing my drink, so I had to wait quite a while for them to fetch that as well, which was annoying. I also found it very odd that I had to pay the delivery person directly when I left a card with reception. I have never experienced that before. You could see the menu from a QR code and order online, which I like. The burger was tasty, and it was good to get a chutney on the side.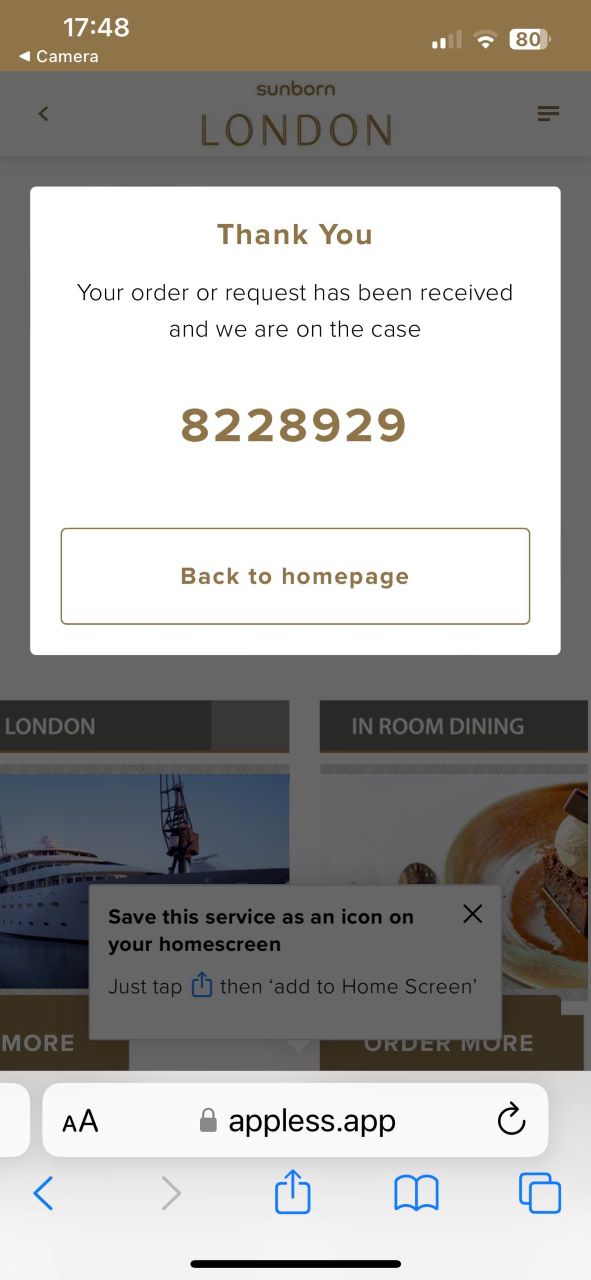 Breakfast was not included, but for the sake of the review, I went to try it. Again it was weird that I had to pay with my card when I came in. None of this leaves a very luxury hotel-type impression.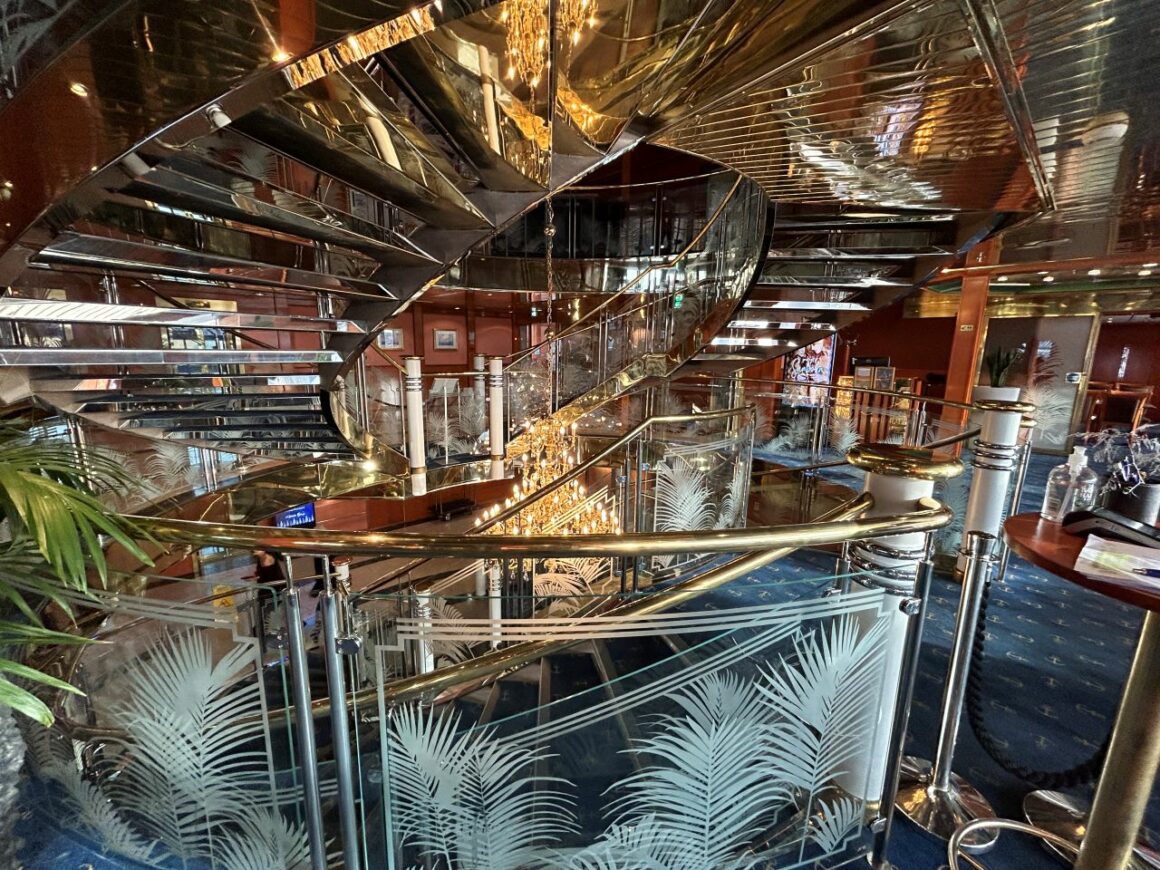 The breakfast was a buffet which was set out with the food in one place and then the tea and coffee somewhere separate. I ended up with coffee as when I first went up there was no tea available.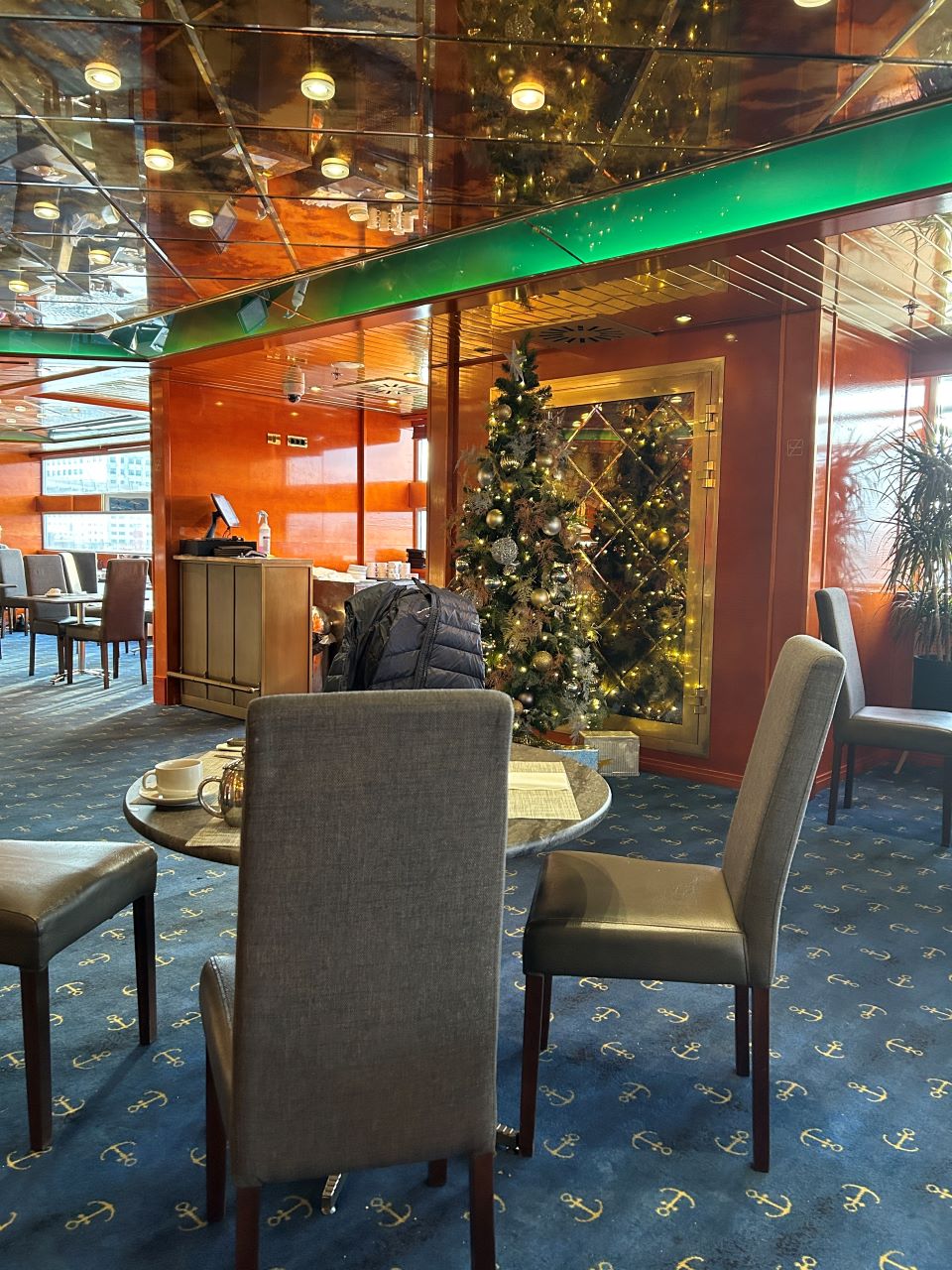 The buffet had a reasonable selection including a full cooked english, smoked salmon, meats and cheeses along with pastries and bread.
The way it was presented was a bit odd as it didn't look great and made it hard to see what there was.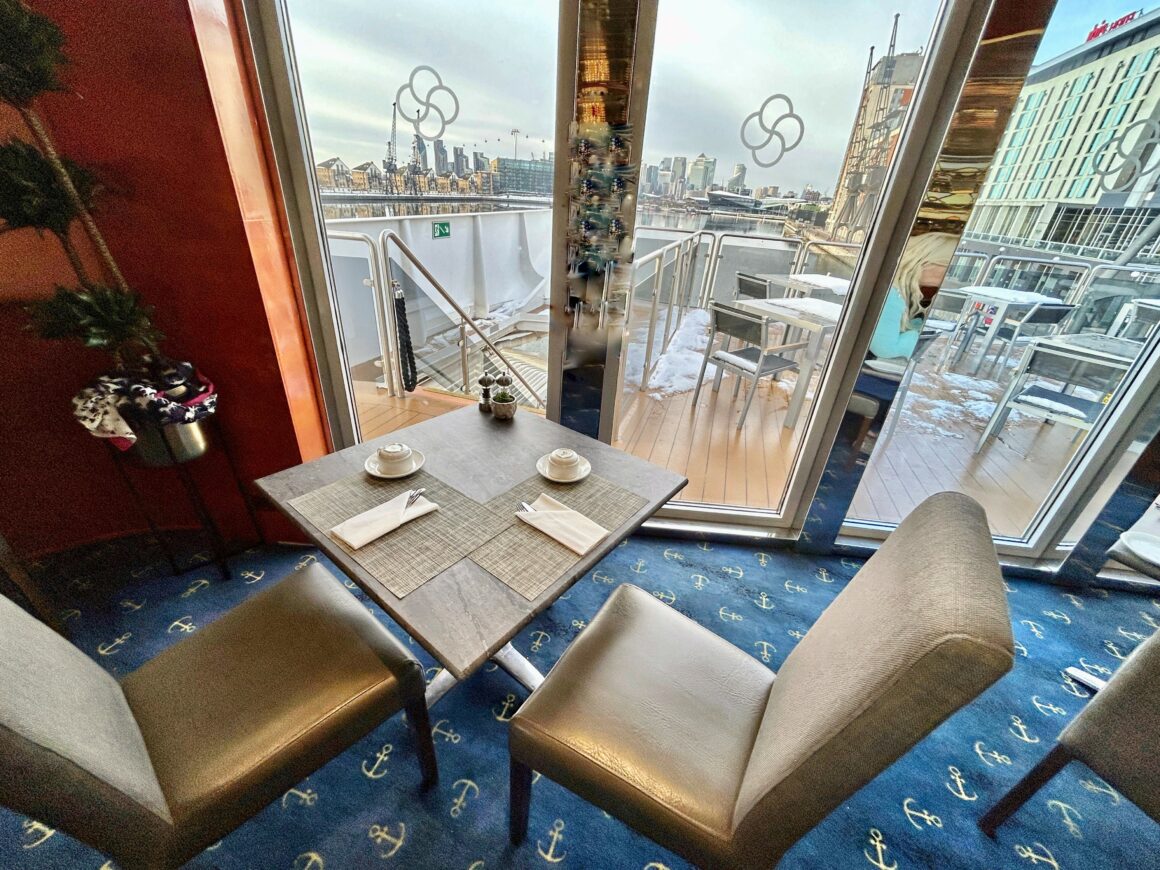 As well as the restaurant which is also open for afternoon tea and dinner, there is the Sundown bar which would be lovely for sitting outside in the summer. (Not so much in the snow!)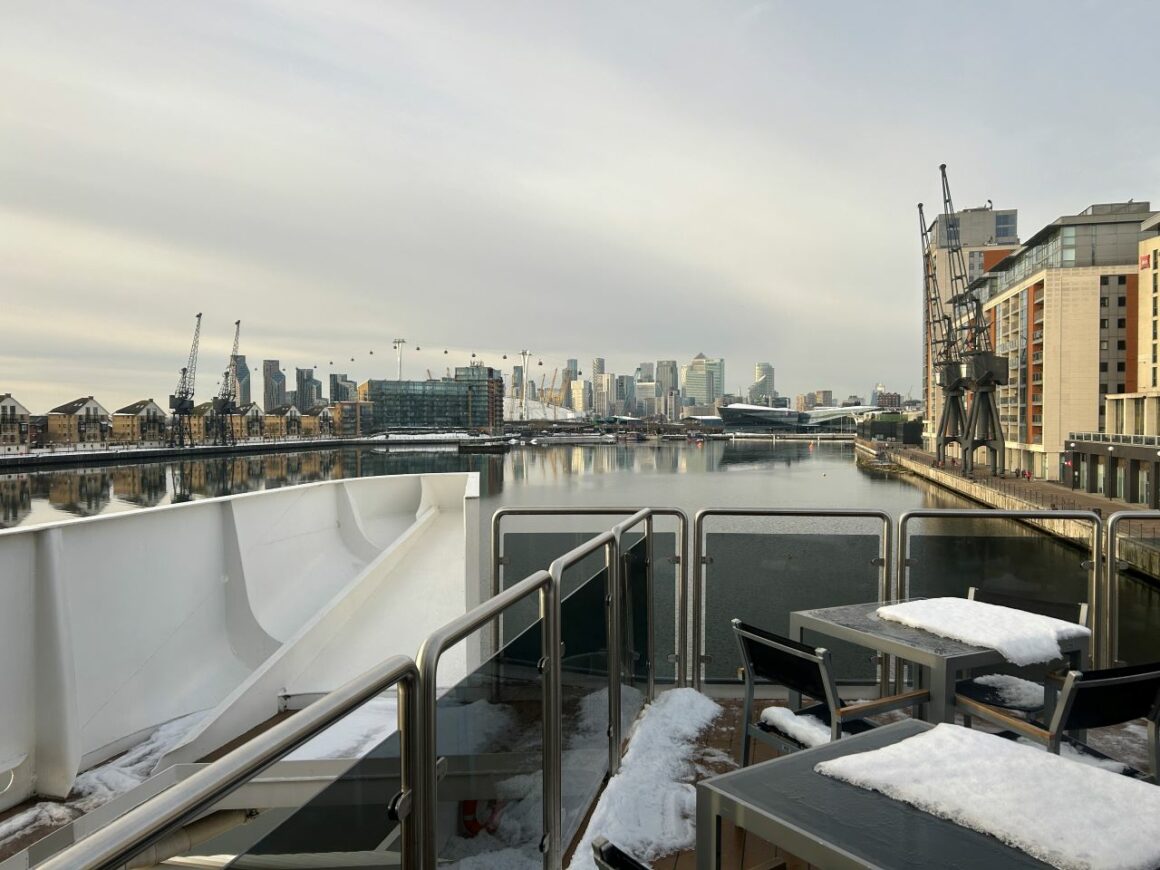 Conclusion
While this is not really what I would call a luxury hotel experience, you do get a lot of space in your room, which you would struggle with in many hotels. It is certainly a unique experience, and for something that is a decent price and fairly smart, it is not a bad choice. Would I rush back again? No, but if I was attending something at the Excel I would consider it if the price was right.