It can be tricky getting to your exact destination in Asia using Avios or miles, and with many airlines offering fewer destinations than before, you may need to take some internal flights. In this series of articles, we'll be looking at some of the options in Asia.
With a huge range of airlines to choose from when travelling around Southeast Asia as well as the major carriers, what are the best airlines to travel domestically in Thailand and to nearby countries? I recently flew with Thai Smile Airways on a connecting flight from Bangkok to Phuket.
Here is my experience, as well as the other options available.
Introducing Thai Smile Airways

Thai Smile Airways is a regional subsidiary of Thai Airways, which was established in 2011 to provide seamless and affordable air travel within Thailand and the Southeast Asian region. The fleet currently includes 20 A320-200 aircraft.
Thai Smile Airways fly the following domestic routes:
Chiang Mai,
Chiang Rai
Khon Kaen
Ubon Ratchathani
Udon Thani
Surat Thani
Phuket
Krabi
Hat Yai
Narathiwat
If you are considering using Thai Airways to get around Aisa, here are the routes flown. These routes fly from Bangkok unless specified:
Myanmar: Mandalay. Yangon
Laos: Vientiane, Luang Prabang
Malaysia: Penang, Kuala Lumpur
China: Changsha, Chongqing, Zhengzhou
Cambodia: Siem Reap, Phnom Penh
India: Jaipur, Mumbai, Ahmedabad, Lucknow, Mumbai, Calcutta, Gaya, Varanasi
Chinese Taipei: From Bangkok and Chiang Mai
Hong Kong: From Bangkok and Phuket
Collecting Miles with Thai Smile Air
Thai Smile Airways has a frequent flyer programme called Miles and More. You can earn miles which eventually leads to status. Thai Smile is also part of the Star Alliance.
You can also earn miles with Royal Orchid Plus, which can be redeemed with Thai Smile or Thai Airways.
Smile Plus Class
Thai Smile Airlines has a premium economy class available. With Smile Plus, you also get various benefits upon booking at the airport and on the plane.
Smile Plus class comprises a few rows at the front of the plane. They have more legroom and a blocked-off seat in the middle so that you can have extra space. Depending on the route, you'll get a meal and additional rounds of tea or coffee served during the flight.
One of the highlights of Smile Plus is airport lounge access, including access to the flagship Royal Orchid Business Class Lounge in Bangkok.
You will also benefit from priority check-in, priority baggage and the ability to reroute your original itinerary. If you need flexibility, you can cancel the flight up to 4 hours before for a small fee. You can take more baggage with you too, with 30kg for domestic and 40kg for international routes.
I did not travel in smile plus, but because the business class was not in a sectioned-off area, I could see what was going on. If you are coming off a Thai Airways Business Class flight and onto a connecting flight, you will be in Smile Class. It is worth paying a bit extra for, but not loads.
Booking
This flight was booked direct with Thai Airways as a connecting part of a flight from London-Bangkok and then onwards to Phuket. The flight was on the same confirmation; we were given two separate boarding passes once we were at the airport. Luggage was transferred between flights.
Baggage Allowance
You will be allowed 56 x 45 x 25kg of hand luggage with a maximum weight of 7kg. You will also be allowed 20kg of checked baggage and more if you have status with Star Alliance or Orchid Plus.
Check-In
Check-in for this flight was done on the Thai Airways app, as this was a connecting flight. However, If you booked a Thai Smile Air flight independently, you can check in online.
Transferring from Thai Airways to Thai Smile in Bangkok
As soon as we had walked off the plane, we were greeted by a lady holding a Phuket sign with directions on where to go to transfer to the next flight. Around five other groups were transferring from the Heathrow flight. On the walk, we were guided by two other people holding signs until we reached passport control.
In Thailand, the passport stamp is given when exiting the country. This was the main passport control to enter Thailand. I thought this would have been done in Phuket. We had fingerprints of 4 fingers taken on each hand as well as a photo. We were not told how long we could spend in Thailand, so luckily, we looked the information up beforehand.
After this, we had to go through security with our hand luggage. There was quite a long queue for this compared to other flights I have transited from. After security, the gate was very closed.
Boarding
We had a very short connection of less than 1 hour in Bangkok after a slight delay to our previous Thai Airways flight taking off from Heathrow. Once we had navigated Bangkok airport, the flight was already boarding when we arrived. They told us that if we had missed the flight, they would have easily been able to place us on the next one.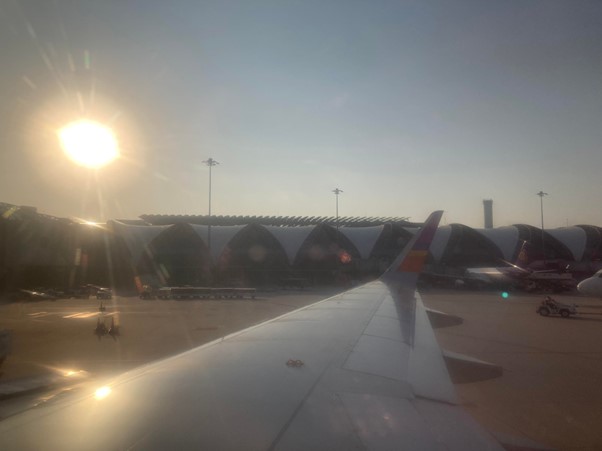 We had a lovely sunset view at Bangkok Airport while waiting for the flight to take off.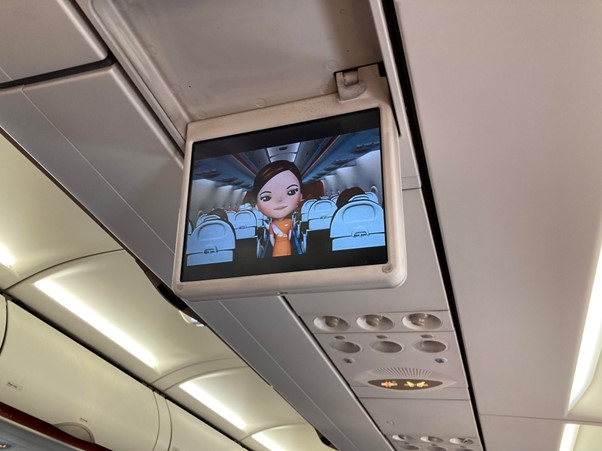 The cabin crew did the safety demonstration and shown on screens.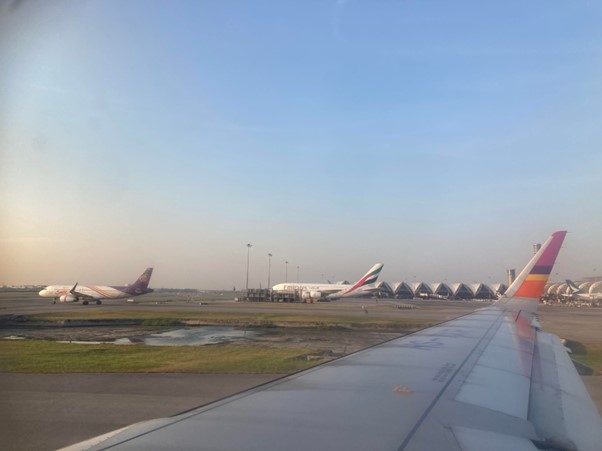 Ready for takeoff!
On Board
On board, the plane had a 3-3 configuration. It was a full flight despite multiple daily departures from Bangkok to Phuket.
Boarding was a speedy process. The cabin crew were helping people put their bags in the overhead compartments.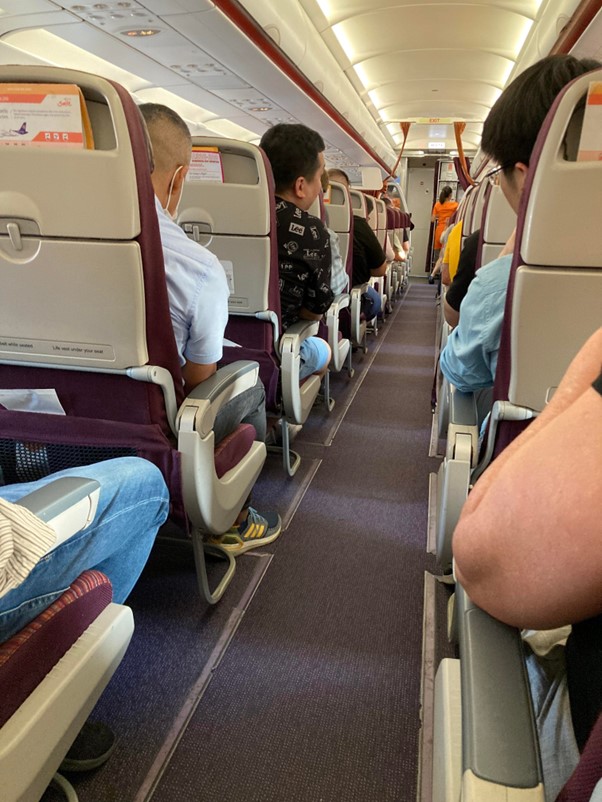 Seating
The seats were quite basic but doable for a very short flight. The cushion even fell off when my daughter sat on it, and the seats had noticeable wear and tear.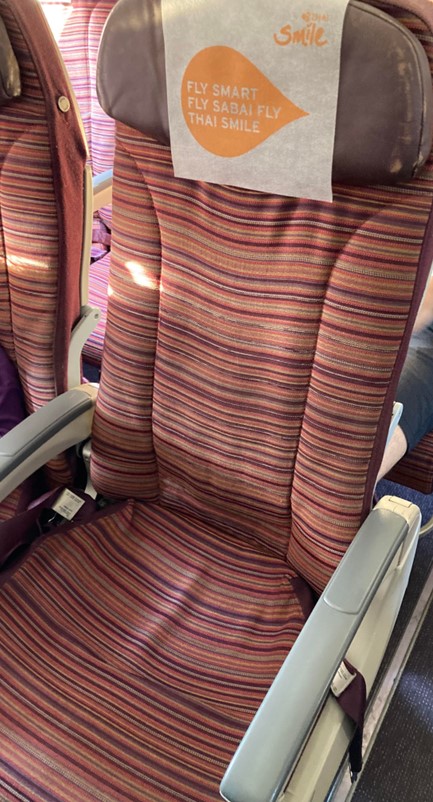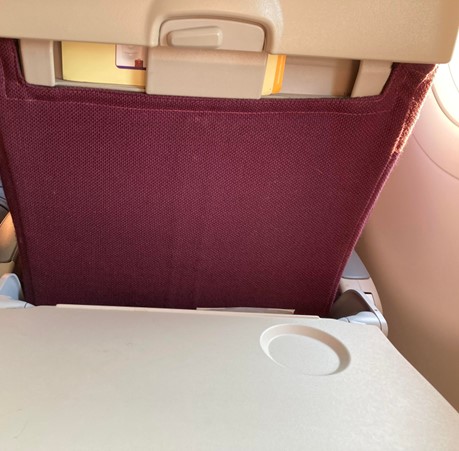 The tray tables were similar to those you get on EasyJet.
Food and Drinks
I had pre-booked a vegetarian meal when checking in with Thai Airways. Shortly after takeoff, there was a food and drink service where I was given a vegetable and cheese sandwich and a bottle of water.
The sandwich was cheese with squished carrots and peas. The children's sandwich was just cheese. It was very nice despite the off combination.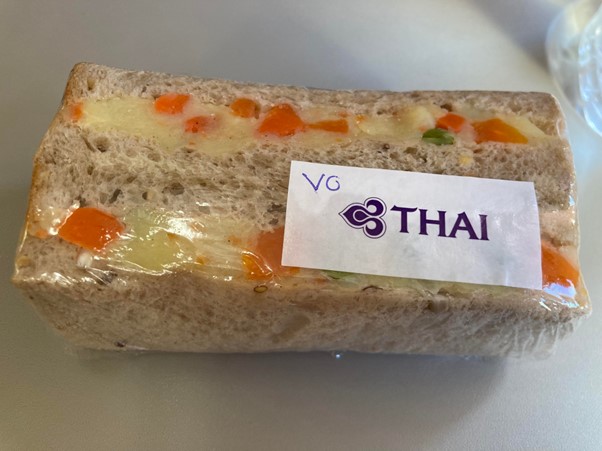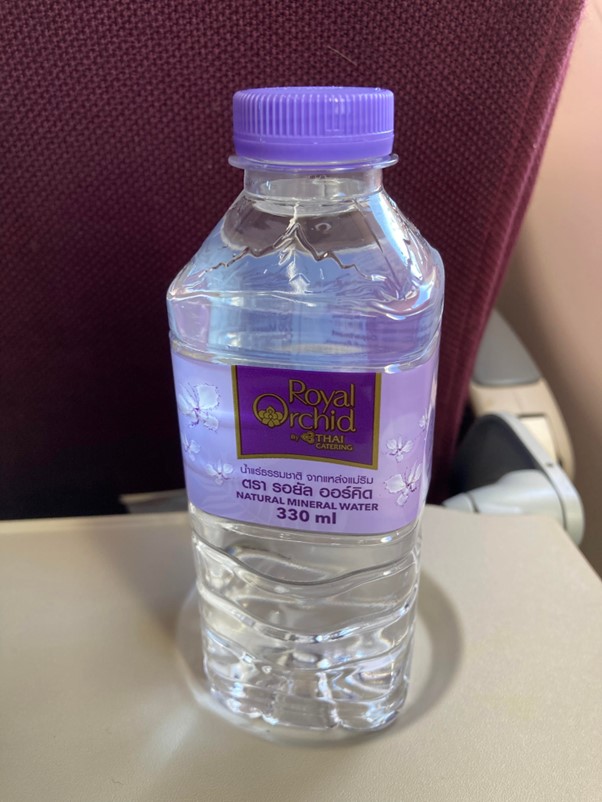 After the sandwich, the cabin crew did a tea and coffee service. I opted for tea.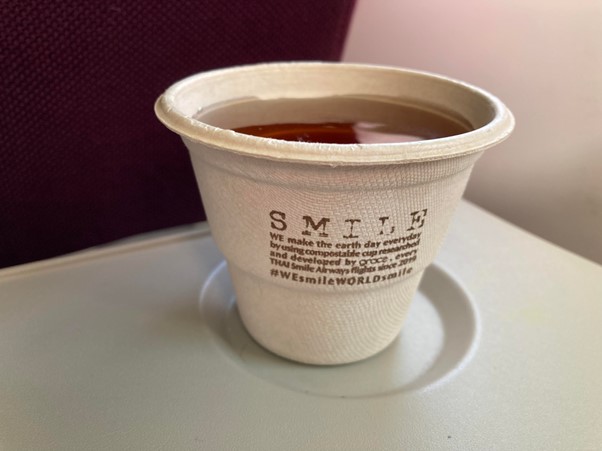 The Journey and Arrival
The flight was enjoyable overall. With lots of turbulence on the previous flight, the takeoff and landing were smooth, and there were some fantastic views as we neared the Thai islands at sunset.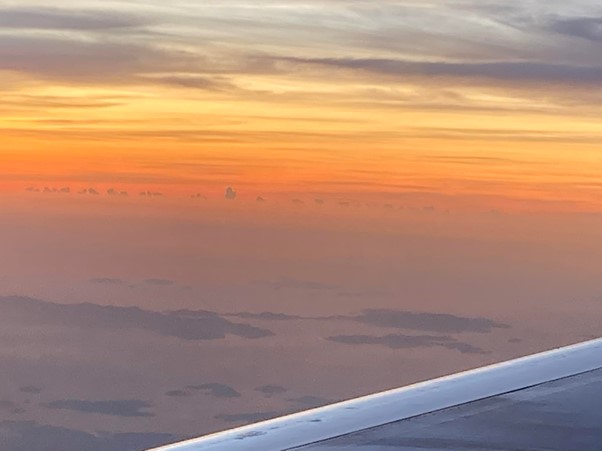 Other Airlines for Domestic Flights in Thailand and Flying Across Southeast Asia
If you are looking into the best airlines for travelling around Asia, several other airlines operate flights around Thailand and to nearby countries, as well as well-known carriers.
Here's everything you need to know:
Bangkok Airways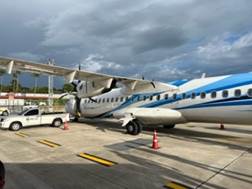 As Asia's boutique airline, Bangkok Airways offers personalised service and exclusive airport lounges.
Bangkok Airways operates some rare routes in Thailand, such as Krabi to Koh Samui. The airline also connects to several international destinations across Asia.
Class Options: Bangkok Airways offers a business class known as Blue Ribbon Class, featuring comfortable seating, priority services, and exclusive lounge access.
Miles: You can collect FlyerBonus points for car rental, hotel stays and future flights.
Vietjet air
I travelled with this airline in 2018 from Bangkok to Chiang Mai, and it was a bumpy ride, and the flight was delayed! However, the service was fantastic. Vietjet Air operates domestic flights within Vietnam and international routes to various Asian countries.
Class Options: There is a premium economy class called premium economy option called 'Skyboss', which includes benefits like priority check-in, boarding, and baggage handling, as well as comfortable seating with extra legroom.
Miles: VietJet Air is partnered with the Vietnam Airlines miles program Lotusmiles. Miles can be redeemed for flights, access to the Lotus Lounge, baggage, upgrades and gifts.
Thai Lion Air
Lion Air is a budget airline owned by the Indonesian Airline Lion Air. It offers affordable flights within Thailand and to neighbouring countries such as Malaysia, Singapore, and China.
Miles: Lion Passport
Class Options: There is a premium economy class called Lion Comfort, with more legroom, priority services, and baggage allowance.
Nok Air
Nok Air is a popular low-cost airline known for its colourful bird-themed livery. The airline operates domestic flights within Thailand and also offers international services to destinations such as Myanmar, Vietnam, and Singapore.
Miles: Nok Fan Club
Classes: No classes, just the Nok Premium Seat, which includes priority services, extra legroom, and a dedicated check-in counter.
Air Asia
AirAsia is a Malaysian-based low-cost airline that has gained immense popularity across Asia for its affordability and extensive network. It operates numerous flights within Thailand and to neighbouring countries such as Malaysia, Singapore, Indonesia, and more.
Miles: BIG Loyalty Programme
Classes: AirAsia does not have a traditional business class, but they offer "Premium Flatbed" seats on their long-haul flights operated by AirAsia X. These seats can recline to a fully flat position, and you will get additional benefits like priority services, meals, and baggage.
Scoot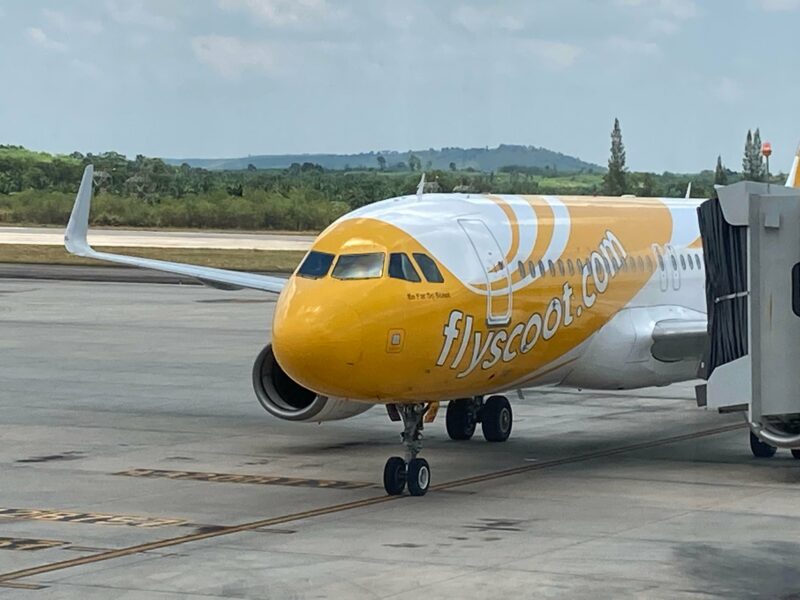 Scoot, a subsidiary of Singapore Airlines, is another low-cost airline that offers affordable travel options across Asia. With a vast network covering destinations like Thailand, Malaysia, Indonesia, China, and Australia, Scoot is an excellent choice. I travelled with Scoot from Krabi to Singapore on the next part of my Asia trip. I'll be writing a full review.
Miles: Krisflyer
Classes: Scoot does not have a business class cabin, but they offer "ScootPlus" on select flights. This premium cabin features wider seats, extra legroom, priority services, and meals.
Final Thoughts
Thai Smile Airways got us from A to B on time with no issues. It's useful to be able to book a connecting flight without having to collect baggage and board another flight. Although the aircraft seating shows signs of wear and tear, I would fly with Thai Smile again.
However, if you want to stay in business class for the duration of a flight to Phuket, Turkish Airlines operate flights from Heathrow Via Istanbul.
There are a variety of other good airlines to travel around Asia, but your decision should rest on the best airline for your route, and it's also good to consider the alliance and miles programs available as well as whether the aircraft has a premium economy option.