Things not to miss in Florida
Florida is the tourist destination of the world receiving over 100 million visitors a year. However, while most people only flock to theme parks Florida is also a luxurious destination that offers year-round sun and fun for your next vacation.
Whether you want to relax on the beach and enjoy the spa or want to experience the natural side of Florida from natural springs to the Everglades National Park there is something for everyone.
This luxury for less travel guide will point you in the right direction as you plan your next holiday to the Sunshine State. Not only will it cover where to stay, but it will also tell you the best time of the year to go to Florida, and what not to miss.
When to visit Florida
The Sunshine State lives up to its' name with some cities receiving close to 270 days of sun a year be prepared to deal with the Florida heat year-round. However, certain times of year are more enjoyable with less humidity and reasonable temperatures. The best weather goes from March to early May and October through late November.
Southern Florida is beautiful almost all winter with temperatures averaging 70F/ 20C and is the perfect escape from cooler climates. But beware as you head to destinations in Central and Northern Florida the temperatures can dip below freezing at night.
Hurricane Risk

Every paradise has some darker days, and for Florida, that is hurricane season. Hurricane season in Florida starts in June and lasts for 5 months. The peak of the season is in August and September. While some years are more active than others, it is important to consider when planning a vacation to Florida.
If you are planning a coastal holiday during August, September, or October than having an emergency plan in the case of a hurricane as well as travel insurance. The American Redcross created an app to not only track hurricanes and tropical storms but also can monitor the location of your loved ones traveling.
Best time to go to Florida for cheaper prices

If you want to go to top destinations like Miami, The Florida Keys, and other hot tourist destinations for less, the most important thing is timing. Avoid going to Florida during Spring Break, huge festivals like Miami Music Week, and conferences if you want to avoid price surges on hotels.
However, if you don't mind the heat, certain parts of Florida such as Miami and Key West have their offseason in the summer. The offseason in the Keys as well as Miami offers cheaper rooms, less crowded beaches, and attractions are less busy.
Top Destinations in Florida
While many go to Orlando for the mouse, a trip to Florida would be remiss without a trip to the Florida Keys or exploring the beautiful beaches along the 1300 miles of coastline. Here are just a few destinations worth a stop on a Florida road trip or a week relaxing by the ocean or exploring this history and culture.
Miami and Miami Beach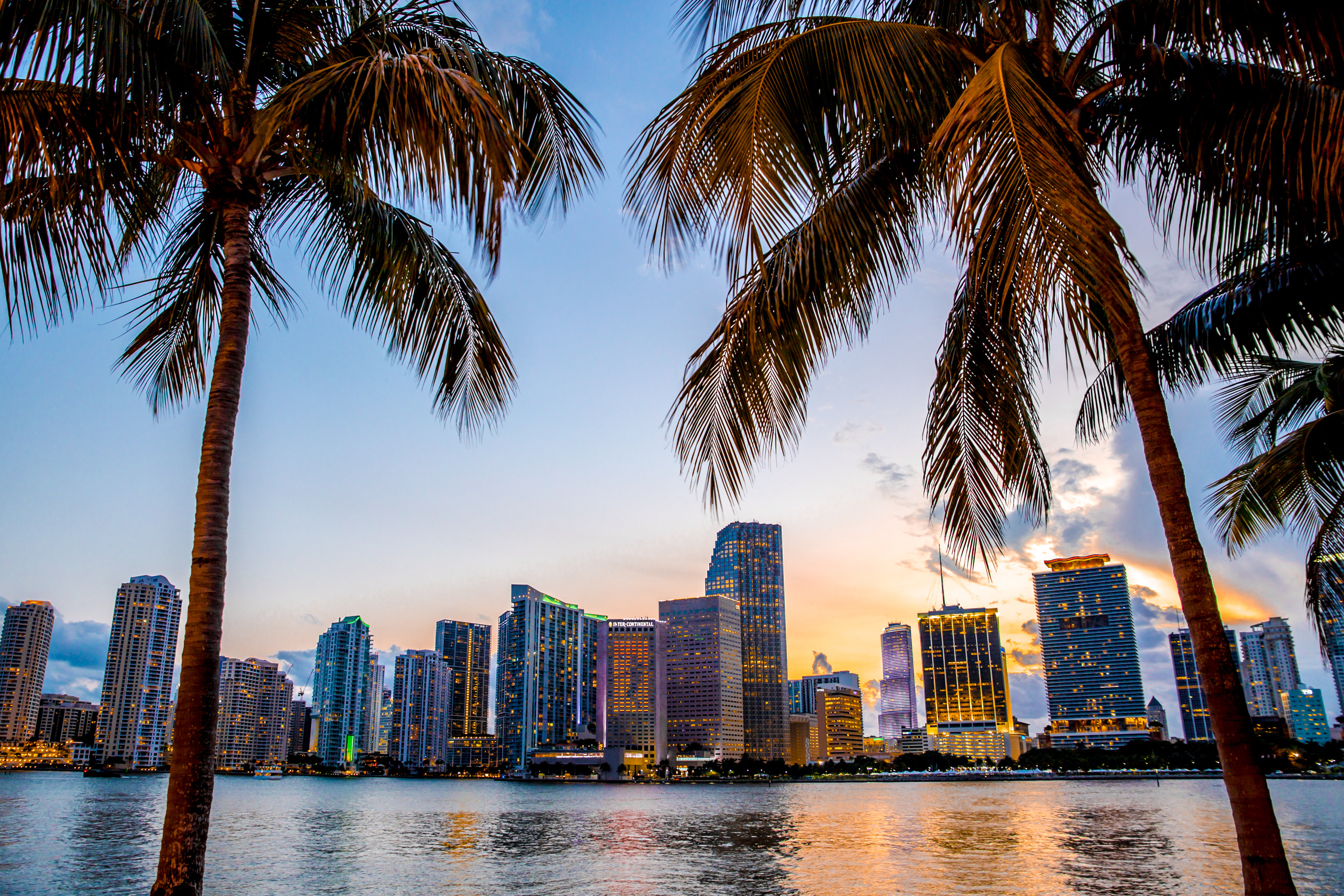 If you want more of a party scene or a city vibe then Miami has it all. It's a good area to start from for a few days as there is a lot to do in and near Miami. The Everglades are only about 40 minutes drive where you can do an airboat tour to see the alligators and other wildlife. I would recommend the Little Havana tours. We did one with Miami Culinary Tours and had a great time. From mojitos to Cuban ice cream it had a good selection of drinks and food with a side helping of the fascinating history of the area.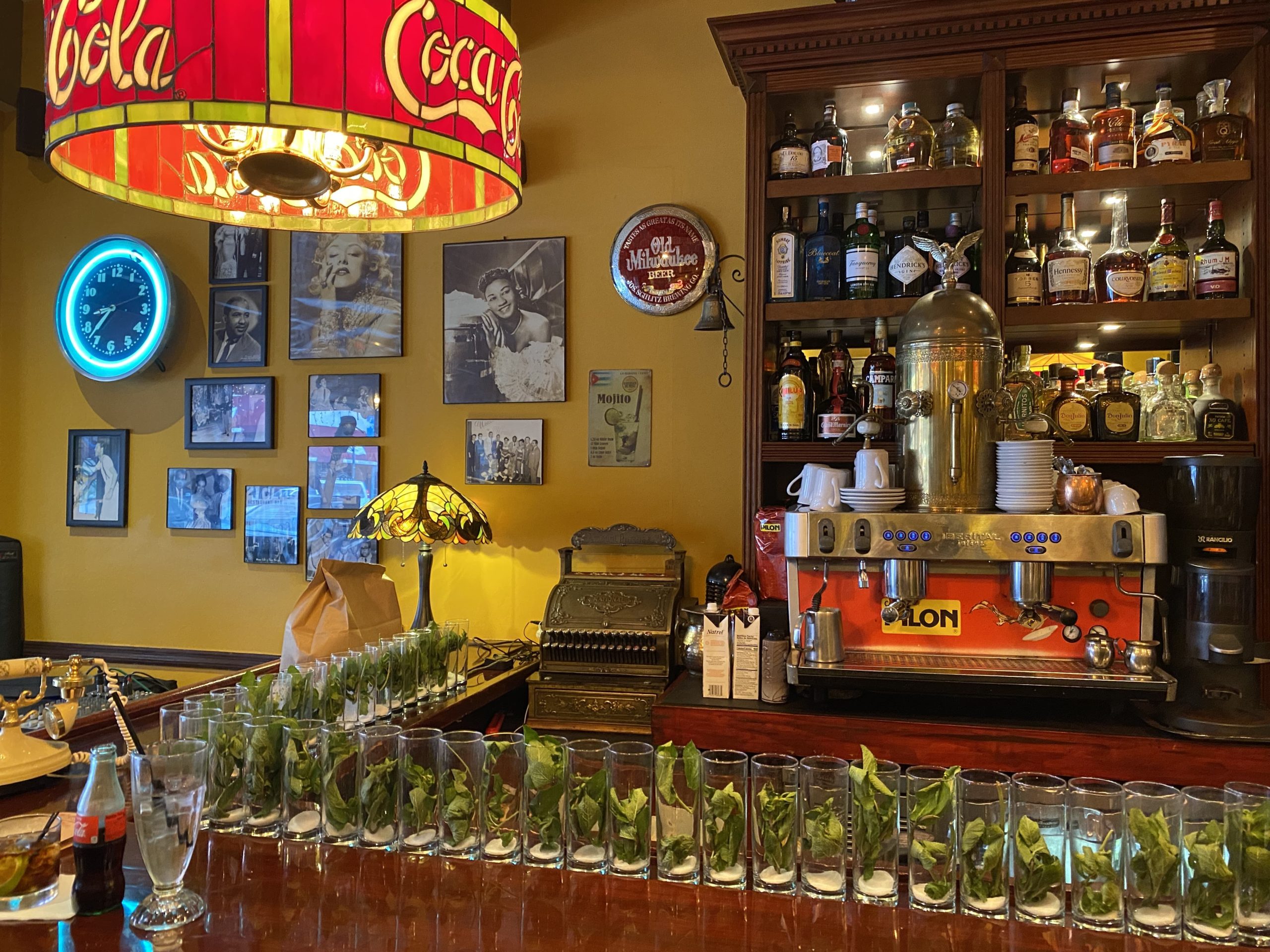 If you like looking at stunning houses, take one of the boat tours around the islands near Miami Beach where the rich and famous live including Gloria Estefan.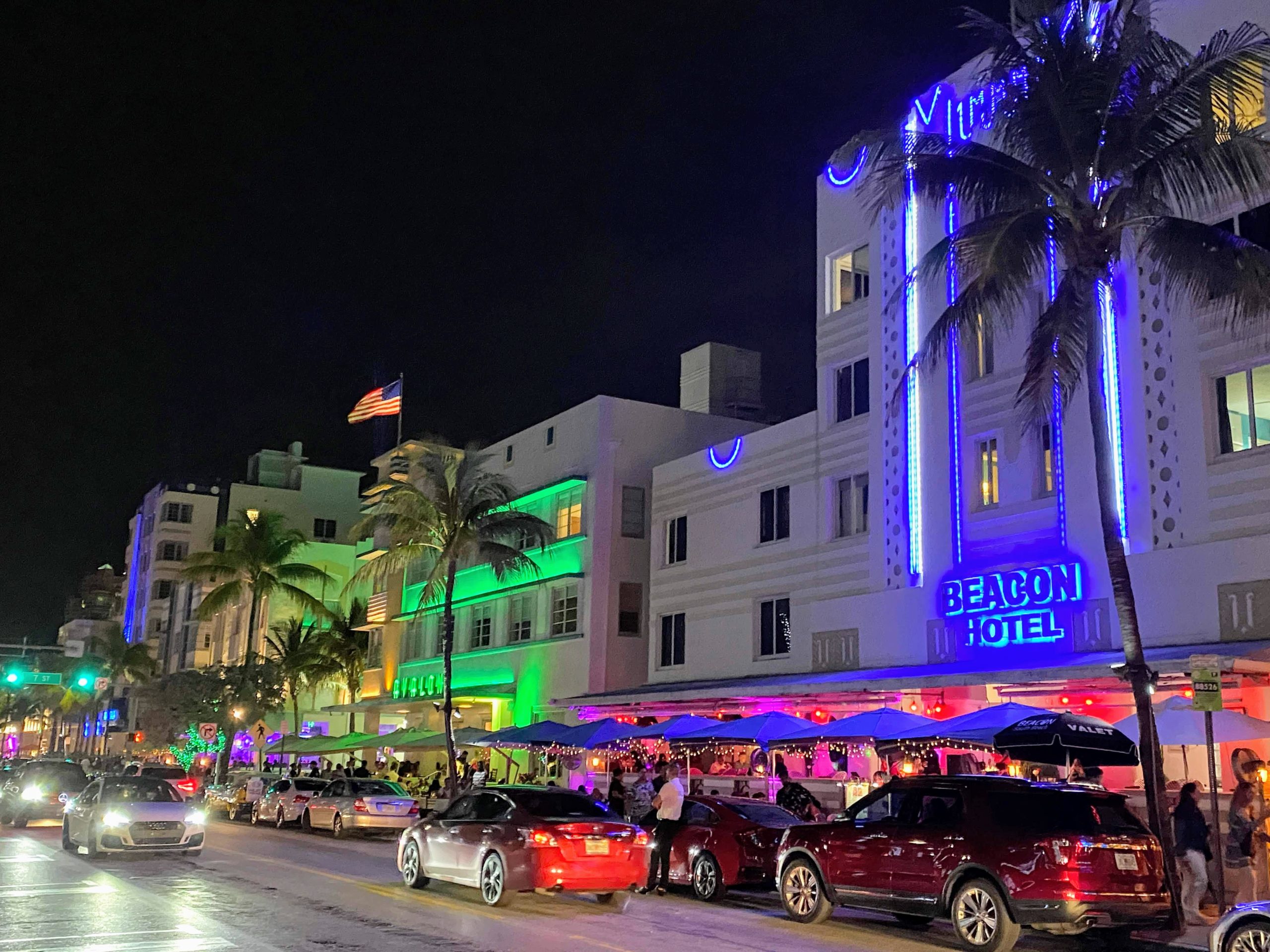 Miami Beach has the lively Art Deco district with stunning buildings and plenty of nightlife. I love sitting at the News Cafe which I have been visiting for over 20 years! It's a great spot for people watching and late-night munchies as it is open 24 hours a day (in normal times).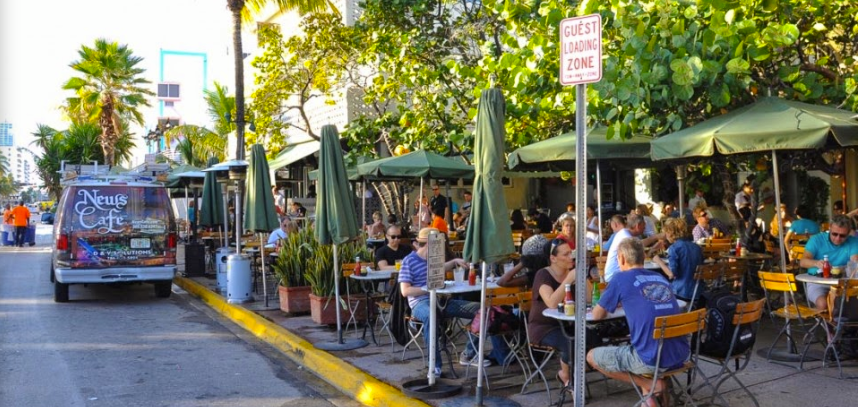 If you want to go and see a crazy nightclub show that's like revisiting the 80s, try Mango's for a very touristy but fun experience!
For a swim with a difference, you can visit the historic Venetian Pool in Coral Gables. The pool was created in 1923 from a coral rock quarry, where much of the original coral rock was used to border and further accentuate the pool. It also features two large historic lookout towers. The 820,000 gallon pool is fed with spring water from an underground aquifer. In the spring and summer seasons, the pool is filled and drained daily.
The Florida Keys – Key Largo and Key
West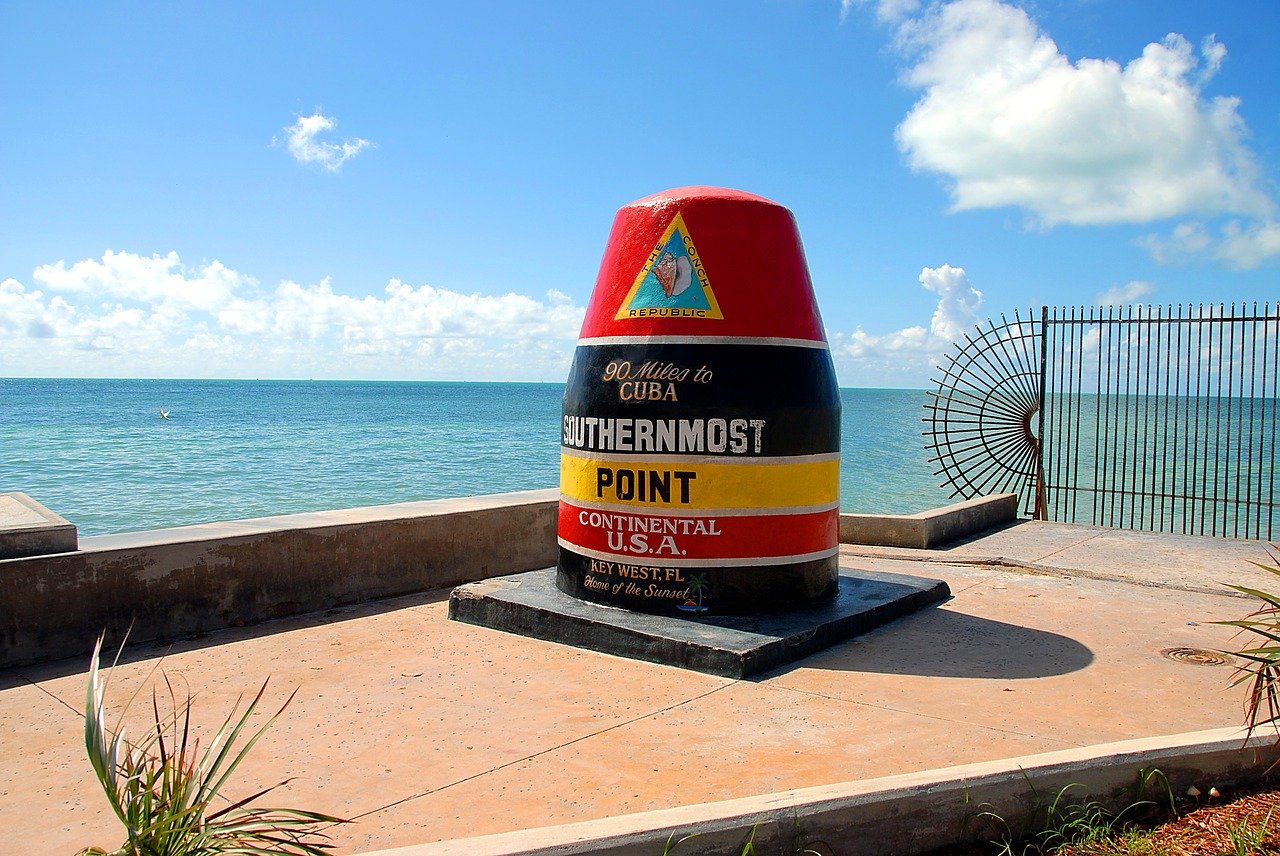 One of the best road trips in the USA is from Miami to Key West. With some of the best diving and snorkeling in the USA, the Florida Keys offers adventure and epic experiences like glass-bottom boat rides at John Pennekamp Coral Reef State Park in Key Largo.
The top visited Keys are Key Largo and Key West. Key West is the crown jewel of the 120-mile-long stretch of islands and bridges to US mile 0 in and the southernmost point in the continental US. The Florida Keys is where laidback meets luxury. After a day relaxing on Smathers Beach, be sure to enjoy a sunset at Mallory Square where street musicians entertain as you await the golden hour.
The Gulf Coast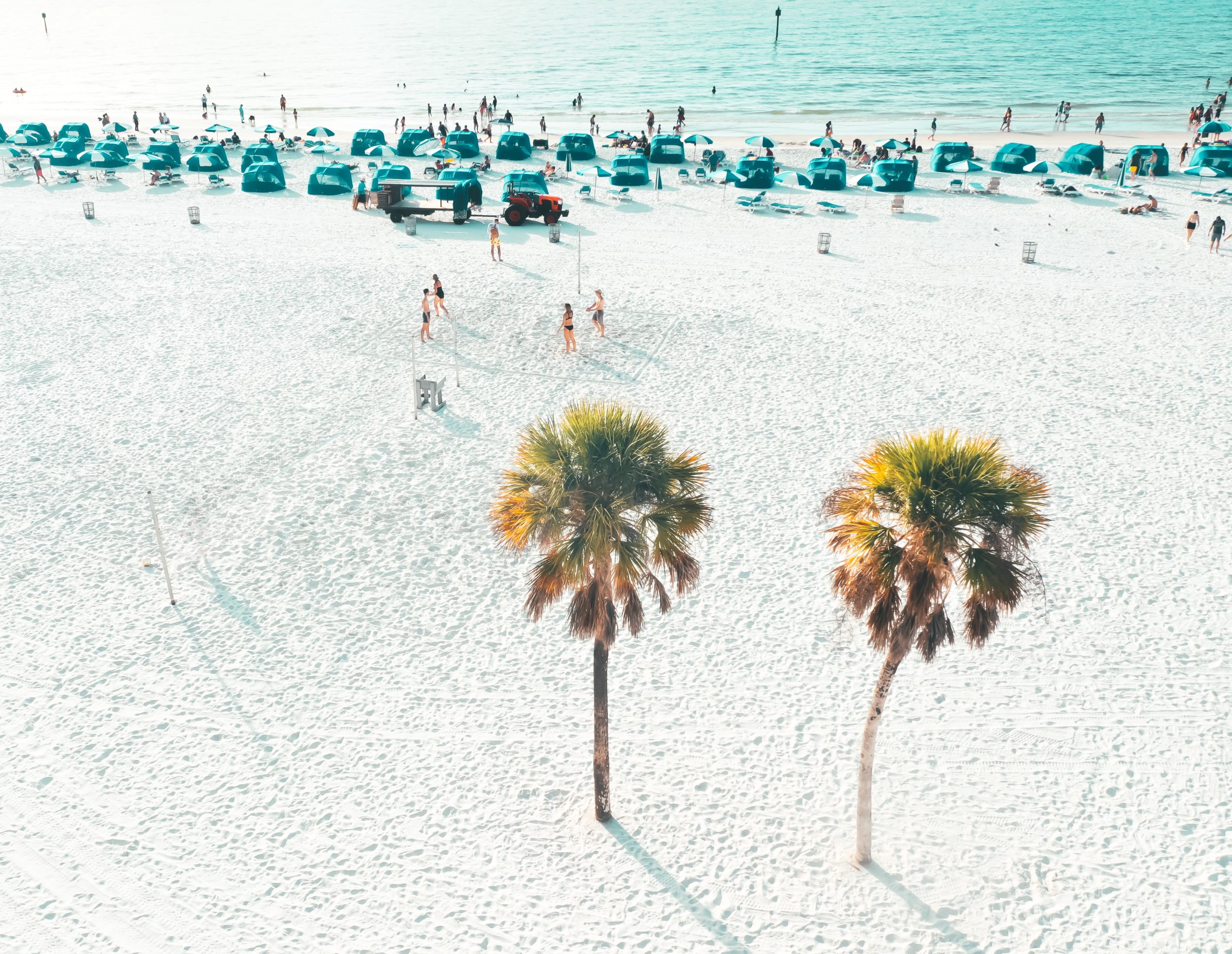 Where pearly white sand meets turquoise waters, the Florida Gulf Coast offers some of the most beautiful and luxurious beach communities in Florida for tourists to enjoy. Clearwater Beach and St. Pete Beach is consistently ranked as two of the top beaches in the United States. However, there is a myriad of beaches and coastal islands to explore. Some Florida favorites are Siesta Key in the SW Florida, and Alys Beach and Pensacola Beach in the Florida Pan Handle.
The Space Coast

Want to see where astronauts are launched into space or see a rocket launch? Then head to the Space Coast. Not only can you swim at Daytona and Cocoa Beach, but you can also watch a rocket launch at Kennedy Space Center to visit the home of the famous Daytona 500.
The Kennedy Space Center visitor complex offers many attractions and can easily take a full day to explore. Learn about space pioneers and the different shuttles that have been sent into space and the people that brought them there.
St. Augustine
Want to explore the historic side of Florida? St. Augustine is historically significant founded in 1565 by Spanish Explorers and is the oldest continuous European settlement in the continental USA. The city is home to the fountain of youth, the oldest schoolhouse in the USA, and Castillo de San Marcos the oldest masonry fort in the continental United States.
With a Spanish flair, the city of St. Augustine is a beautiful place to spend a few days to add a little history and culture to your Florida itinerary. Don't worry they have a pretty nice beach as well!
Marco Island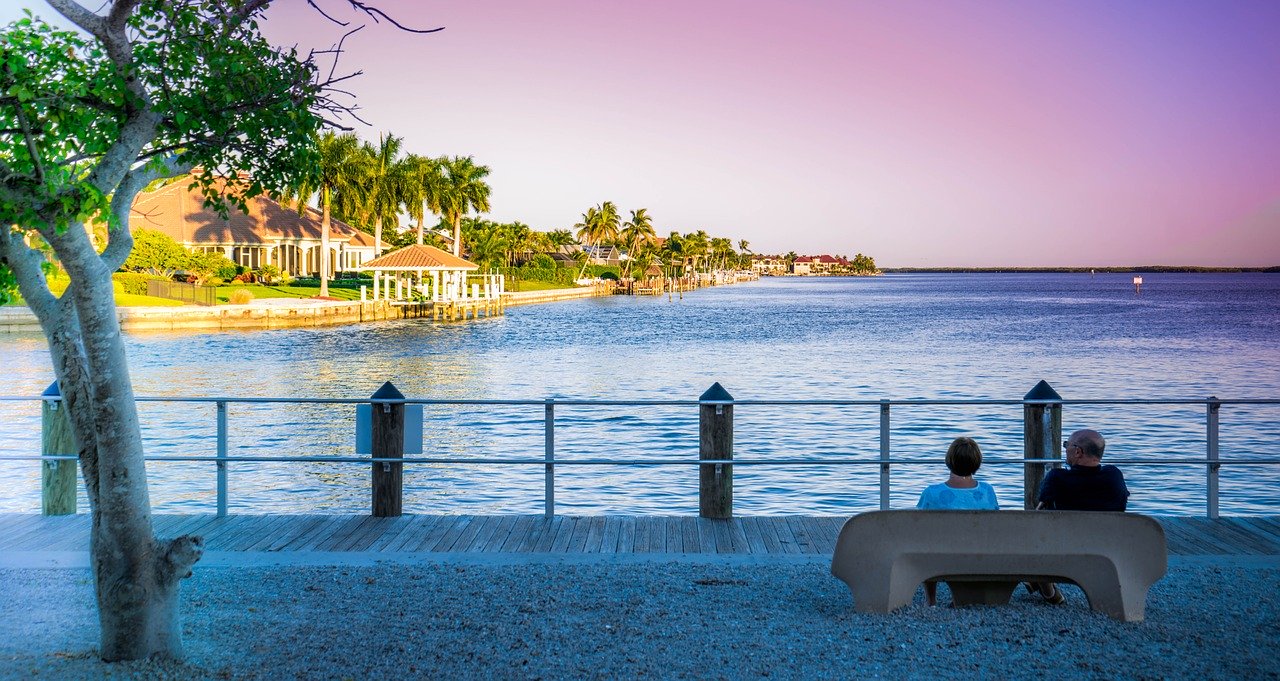 Not far from Naples, Florida is Marco Island a tropical paradise. Marco Island stuns visitors not only for epic sunsets but also the rich culture and the annual Marco Island Seafood and Music Festival. The island's annual Seafood and Music Festival is the island's main event of the year and happens in the third week of March.
Take a dip in the beautiful Gulf of Mexico at South Marco Island Beach, hunt for a variety of shells, and enjoy what Florida is known for. After relaxing on the beach all day why not take a cruise on the Marco Island Princess. The tour leaves from the Rosa Marina and offers nature and historical insights.
Anna Maria Island
If you want to get away from the busy crowds of the Florida Keys and the glamour of Miami Beach, Anna Maria Island offers a laidback luxurious vacation where you can live your life on island time.
The island offers 7 miles of white sandy beaches and is the epitome of a Florida beach town full of comfort. If you want to take a break from the Florida sun to check out the island's art galleries, the town is close to Sarasota as well with attractions such as the Ringling Museum.
Top Experiences in Florida for Less

The best experiences in Florida don't always have to come at a cost. Groupon often offers amazing deals on adventure experiences such as dolphin cruises, jet skiing, parasailing, and fishing charters.
Here are just a few examples of experiences that you can only have in Florida!
Everglades National Park- Airboat Ride

Fishing Charters in the Keys

Paddleboard or Kayak with Manatees

Cruise around celebrity homes
Tour around Miami's Little Havana for a taste of Cuba
Events
Art Basel Miami is one of the premier contemporary art festivals in the world, but it is more like a cultural event that takes over Miami. Every December Miami turns into a week full of fashion, art, and parties that show Miami in all its' glitz and glamour.
Miami Boating Week hosts the Miami International Boat Show and the Miami Yacht Show in February. If you would like to see and explore some of the world's most luxurious yachts and superyachts than this will be the week to visit Miami.
NYE Key West – Is one of the largest NYE celebrations in the United States. The party starts and possibly never ends on Duval Street in Key West every New Year's Eve. A night in Key West on NYE starts with a sunset sail before heading to one of many countdown parties from the Conch Shell Drop at Sloppy Joe's, to the Red High Heel Drop at the Balcony of the New Orleans House.