30K
30k is relatively new Google Chrome plug-in which works with Expedia, Travelocity, Hotwire, Wotif, Orbitz or Cheaptickets. The plug-in is designed to show you the miles and tier points that you will earn on each flight. It works with 65 airline programs including British Airways. I tried out the free 30 day trial which you can sign up for here. After 30 days it costs £12.99 per year to use.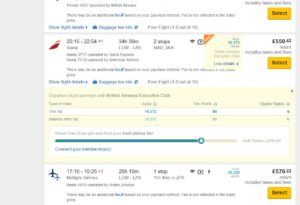 You simply create an account and enter your frequent flyer program and status. Then if you want, you can also connect your frequent flier memberships to start tracking your status levels, miles, balances and expiry dates.
When you visit Expedia and do a flight search you will be shown the mileage that you can earn next to each flight. If you expand for further details it will also show the tier points and eligible flights earned for each option as well. Although you can do this using a tool on BA, this is a much quicker way as it shows you all the flights at once rather than having to enter each one individually like BA.com. The video below shows more about how it works.
Award Wallet
Another way to track all your frequent flier and hotel loyalty programs is Award Wallet. This is available both online and as an app. AwardWallet allows you to store the log-in and password details for pretty much all of the loyalty programmes you are in. This doesn't just apply to travel, they also include many shopping programs such as Nectar and Tesco Clubcard. Once you have signed up, AwardWallet will then send you a weekly email with all of your balance changes.
This currently costs $10 a year for the premium service but from 1st February 2017 it will increase to $30 per year. If you are member of a lot of loyalty schemes it may be worth paying the premium. With the premium subscription you get the expiry date of your points tracked and emails sent if they are nearing expiry. If you are interested in the premium product then make sure you buy before the price increase as then you will be on the $10 per year price for life.
You can see more about Award Wallet in this video or below.
Seat guru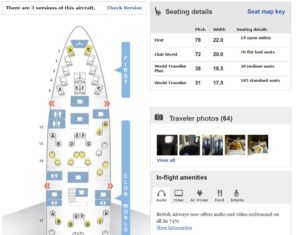 SeatGuru have mapped out the seat plans of every commercial plane and marked which seats to get and which to avoid. Now you can even enter your flight information and SeatGuru will show you your particular flights seat map. It colour codes the seats in red, amber and green for which ones are especially good such as extra leg room and ones that have an issue such as a toilet nearby or a missing window.
If you havent visited the website for a while it has improved over the last couple of years with reviews and photos of the seats from travellers. It also explains what amenities you will get at your seat like in seat power and what type of seat it is such as angled lie flat or flat bed. Don't book your seat without checking it first! You can also get it on an app version which can be really useful if there is a last minute aircraft change. It is free and available for iPhone and Android phones.
Gate Guru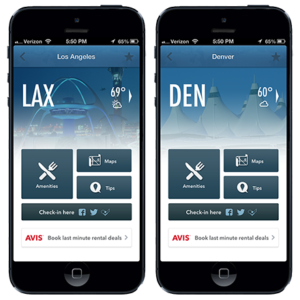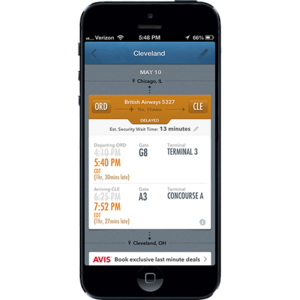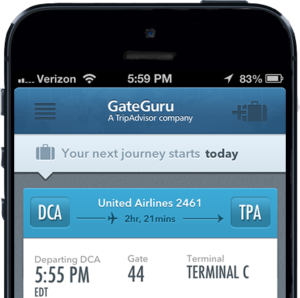 The gate guru app was originally aimed more at the US market but has expanded its range of airports to be useful to all travellers. It is designed more for use as you are travelling rather than pre-planning. If you input your flight details it will keep you up to date things such as security wait times, flight delays and gate changes. I find it most useful when flying within or from the US, particularly for connections.
The other main feature is being able to find out information about airports you are travelling through. The app has amenity information such as restaurants, maps, weather forecasts and airport tips.
Gate guru is available for free for Windows, iPhone and Android phones.
FlightAware Flight Tracker


FlightAware is available as a website and an app and is similar to Flight Radar 24. It can show you the real-time flight status and location of any commercial flight worldwide. This is very useful when travelling if you have some kind of delay due to an inbound aircraft. Often by using these type of apps you can find out more information than they will give you at the airport. It also shows you the number of delays and cancellations at each airport by day as well as the aviaition weather forecasts.
You can also sign up to be a member for free which lets you setup flight alerts to be sent to your mobile phone or email.