When you think of doing a wine tasting holiday you generally think of France, South Africa or Australia. I have just come back from doing just that on a holiday to New Zealand visiting the lesser know Waiheke Island and the widely known Marlborough region. However, there are a lot of relatively unknown wine regions which are close to other attractions and cities that make a great 2 centre holiday.
Niagara on the Lake near Toronto, Canada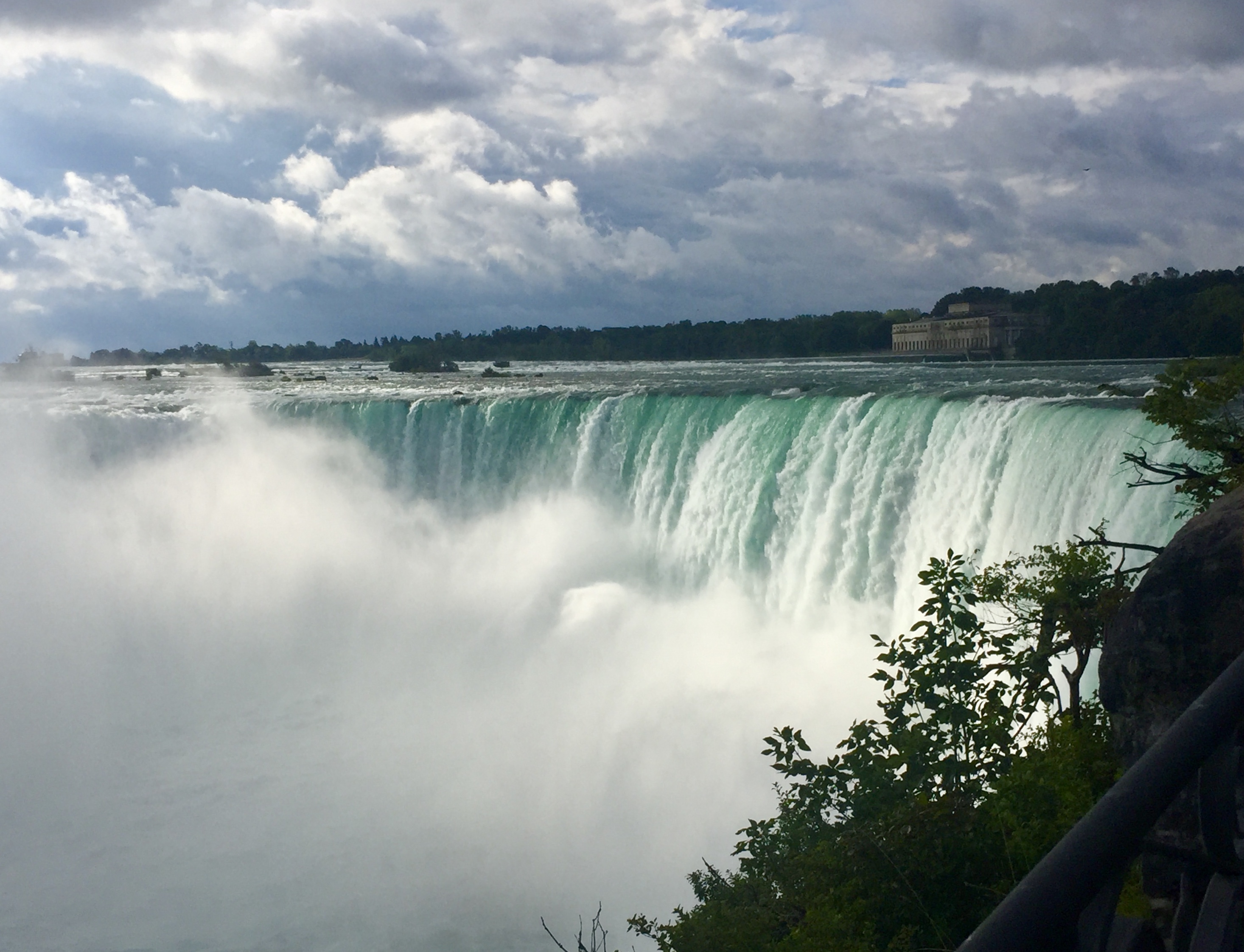 Niagara on the Lake is around 1 hour 30 minutes drive from Toronto and about 20 minutes drive from Niagara Falls. I would strongly recommend staying in or near Niagara on the Lake rather than Niagara town itself. Niagara town is like Blackpool on steroids. It is full of high rise hotels, tacky gifts shops and neon lights. Fortunately, the area by the falls is much better and highly recommended to see them close up.
There are plenty of other activities besides wine tasting. I also enjoyed the Hornblower 'misting cruise' to feel the falls power up close or for the adventurous the jet boat which runs the rapids near the falls. When they say you will get wet they are not joking!. We were literally soaked from head to foot – we actually had to wring our clothes out! When we were going over the rapids it was like buckets of water being thrown over you. Fortunately, the water is surprisingly warm.  Finally, there is a cable car that goes over an area known as the whirlpool. Nearby is a large outlet mall full of designer brands at discount prices.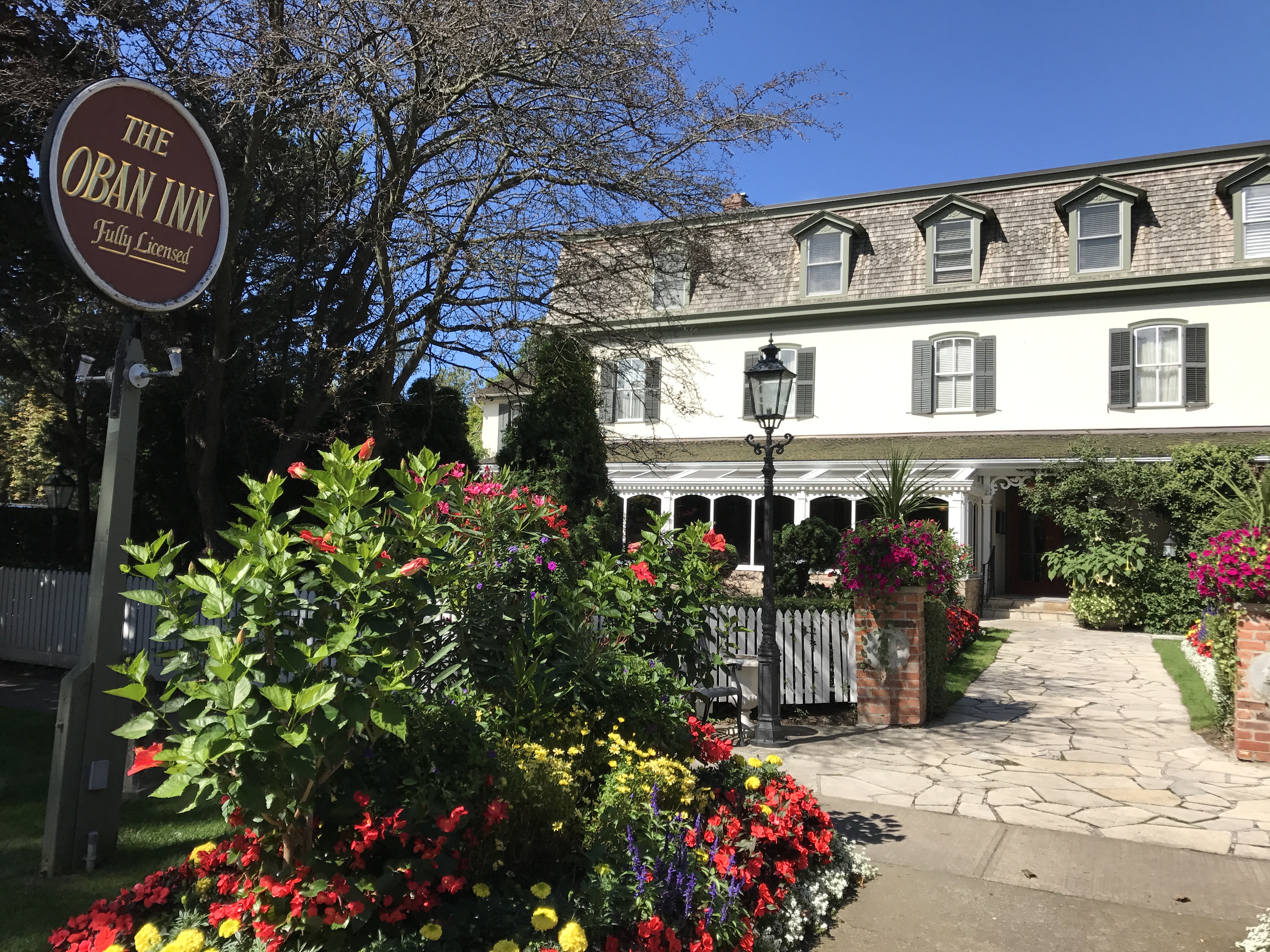 Niagara grows a big range of grapes from Riesling to Syrah but their speciality is ice wines. We did 2 different tours, one was with Vintage tours which was an evening tour with dinner at a historic inn. The other tour was a private tour with Wheelz which I always prefer since you can choose which vineyards you want to go to.
Niagara on the Lake is a charming town with great restaurants, microbreweries and boutique hotels and shops. We stayed at the Oban Inn which has a spa and overlooks the lake. It was only a couple of minutes walk to the town and opposite the golf club which was perfect for a drink overlooking the lake.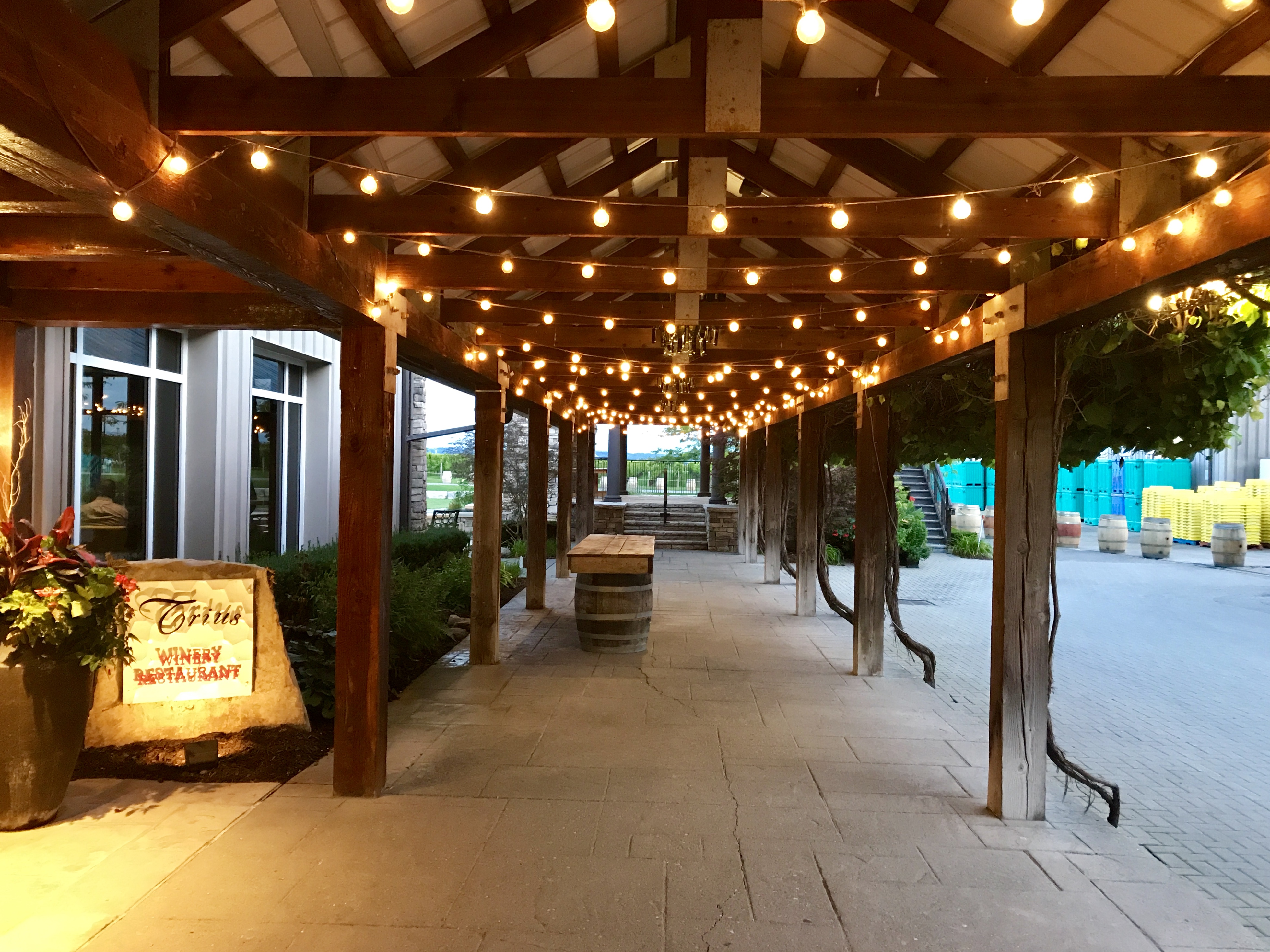 We had an amazing meal at Trius vineyard which was Michelin star quality. Do the lights below remind of a certain lounge or two?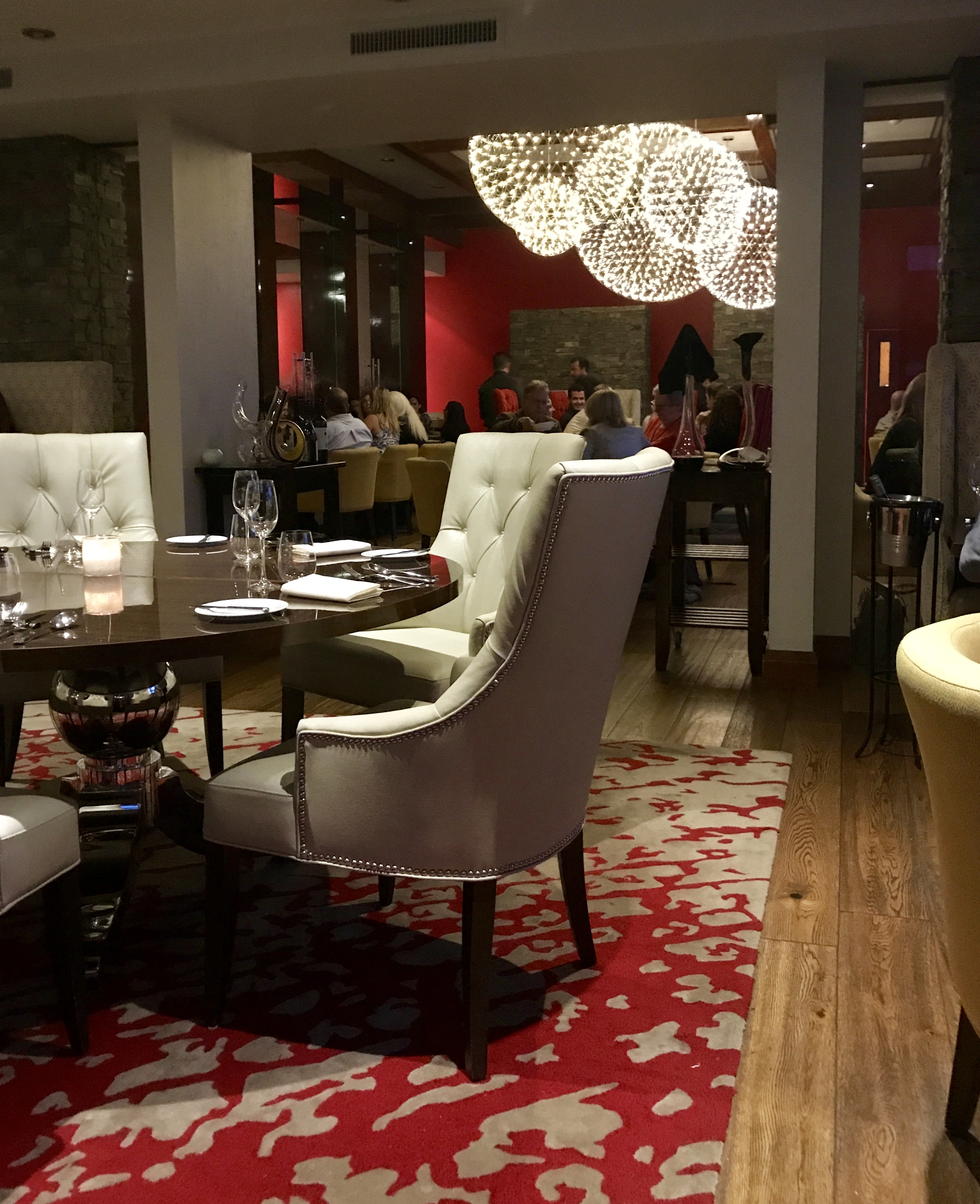 Peljesac Peninsula near Dubrovnik, Croatia
If you haven't visited Dubrovnik I would highly recommend a short break to this ancient walled city during the warm summer months. We stayed at the Hotel Excelsior (along with the Croatian President who popped in whilst we were there). This hotel has amazing views of the city walls by the water which are illuminated at night. It was a lovely end to the day sitting out on the terrace in the warm night air enjoying the view and the soft tinkling of the piano player in the background.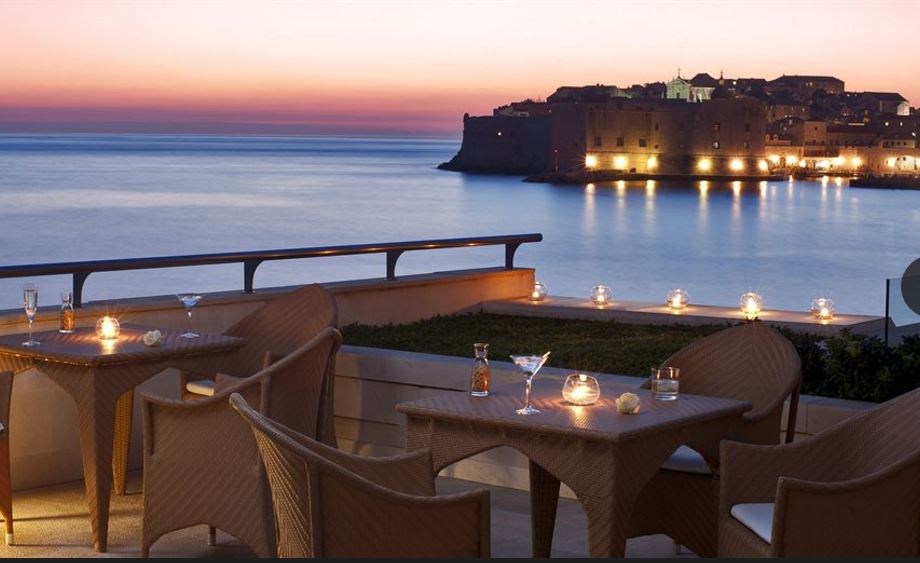 It doesn't take long to see the main sights of Dubrovnik as the city is pretty small. I would then highly recommend a tour of the Peljesac peninsula with a focus on wine. We visited several vineyards and distilleries and were impressed by the very different wines they produce here. The most common grape variety is the indigenous Plavac Mali variety, one of the most potent red grape variety in Croatia. Plavac Mali wines are all almost black in colour and very full-bodied. The main wines produced were red wines which were very robust and in fact, one wine was a headache-inducing 16%. Just as well they only sell it by the half bottle! Croatian wines are not widely available in the UK so it is nice to be able to try something different.
The area is also known for its seafood, particularly mussels and oysters. On the tour, we enjoyed a wonderful al fresco seafood lunch in a hidden restaurant by the water near Mali Ston.

Finger Lakes near New York, USA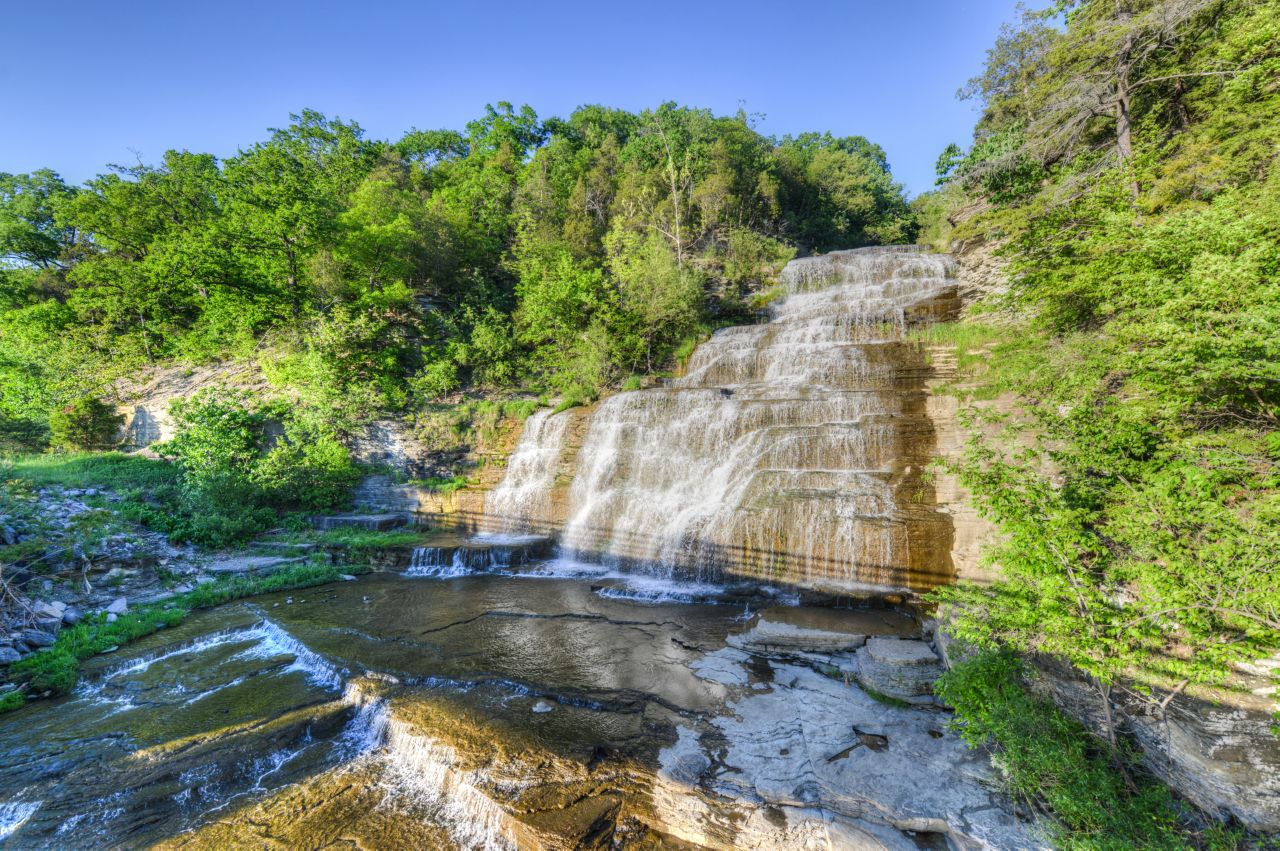 A relatively unknown US wine region is Finger Lakes which is about 1 hour 30 minutes drive from New York. The area produces sparkling wines, Riesling, Pinot Noir and Ice Wine, and is also known for its Chardonnay and Cabernet Franc made in over 100 wineries.
The area is also very scenic with it multiple lakes, waterfalls and forests as well as being much cheaper than other US wine regions.  There are 3 wine trails and plenty of other activities including hiking, fishing, kayaking and the famous The Glen road racing track to try.  The lakes were formed by glaciers and the deep lakes moderate the local microclimate. Stored heat is released from the lakes during the winter, keeping the local climate mild relative to the area. Most vineyards are planted on the hillsides surrounding the lakes, which provides the vines with the perfect environment.
There are lots of beautiful inns and B&Bs such as the SteamBoat Castle to stay in as well as more traditional hotels.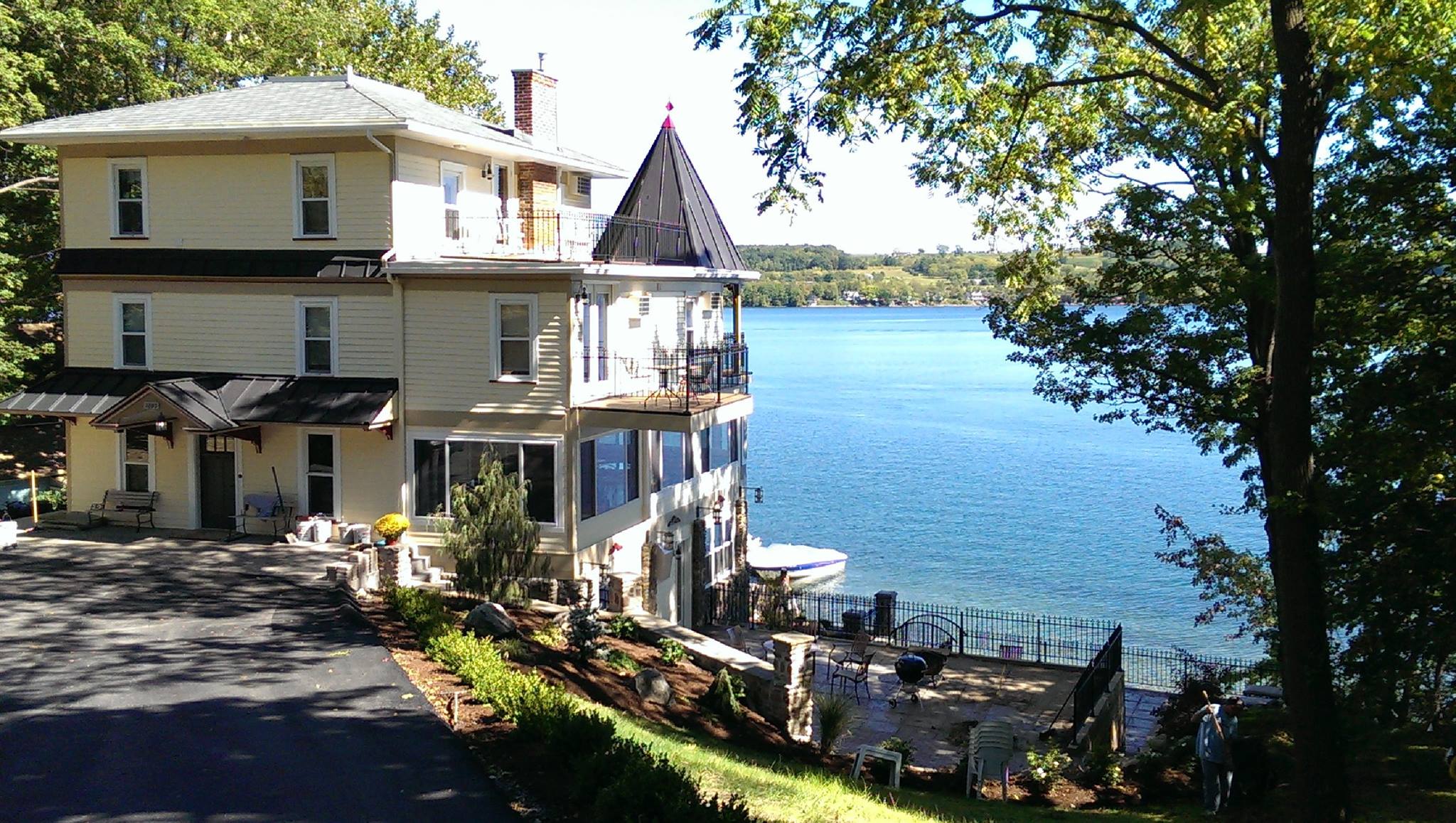 Hampshire UK

The UK may not be your first though when it comes to a wine break but Hampshire not only has beautiful countryside and pretty villages but a thriving wine region too. The area mainly produces excellent sparkling wines such as Hattingley Valley, Jenkyn Place, Hambledon and still wines as well at Three Choirs. The vineyards make sparkling wine in the champagne style.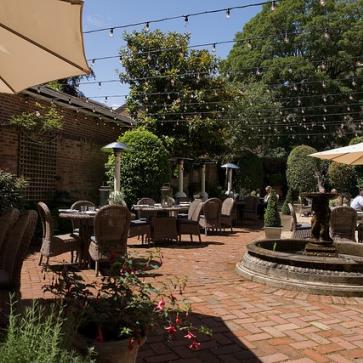 If you fancy more of a city break they are all within easy reach of Winchester which has shops, history and a great dining scene. I recommend the Hotel du Vin particularly in summer with its lovely walled garden and courtyard. The vineyards are less than an hour from the New Forest which has some beautiful country hotels such as Limewood Hotel & Spa. You can do a wine tour with Hampshire Tours.
More information on the various vineyards and region here.
Willamette Valley, Oregon USA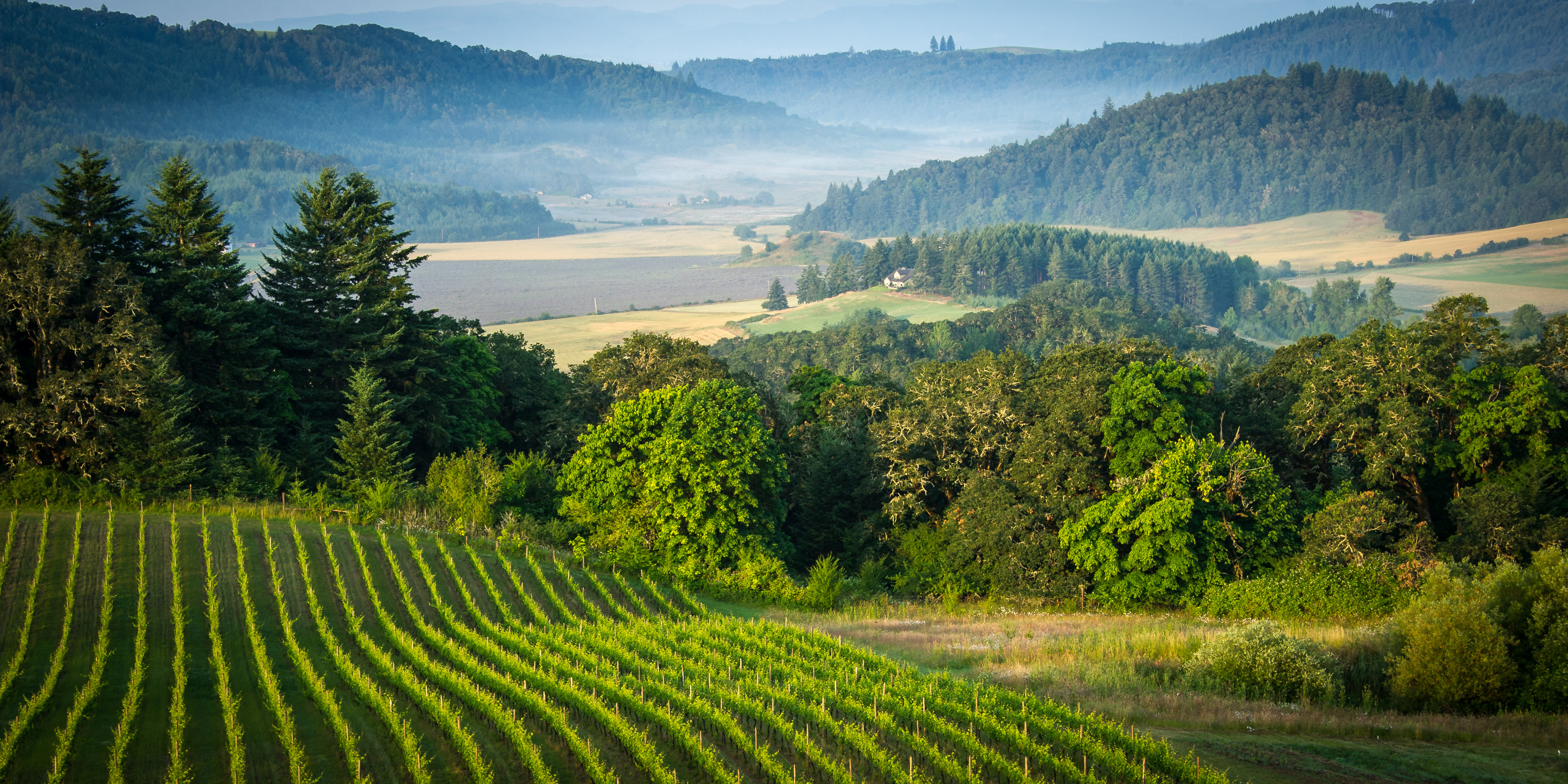 Oregon is a very underrated wine region compared with the Napa and Sonoma areas in California. The speciality of the region is Pinot Noir and the wines from this region have a very ripe cherry flavour to them. I can honestly say there are some of the best Pinot Noirs I have had anywhere. The area is still fairly underdeveloped as a wine region and many of the wineries we visited were tiny, basically, we were at somebody's home in an outbuilding. Yet many of these smaller operations were producing the most amazing wines and it was great to be able to talk directly to the winemaker.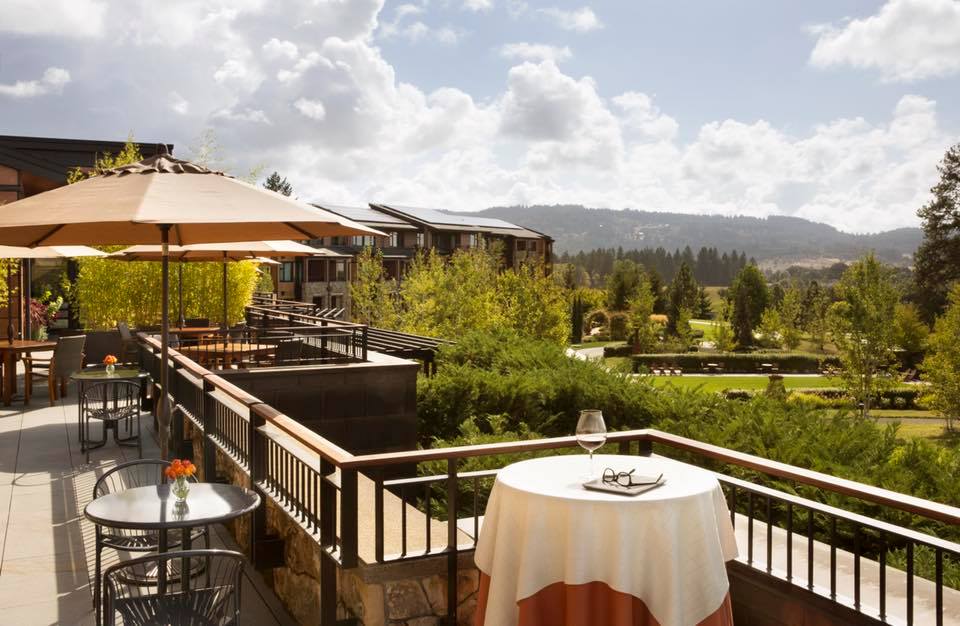 Oregon is a great place for a 2 or 3 centre holiday combined with Seattle and Portland. The wine region is centred around the Willamette Valley which is a 3 hour drive from Seattle and 40 minutes from Portland. We stayed at a beautiful hotel there called the Allison Inn and Spa. There was an indoor/outdoor pool, junior suites with fireplaces and a fantastic restaurant too.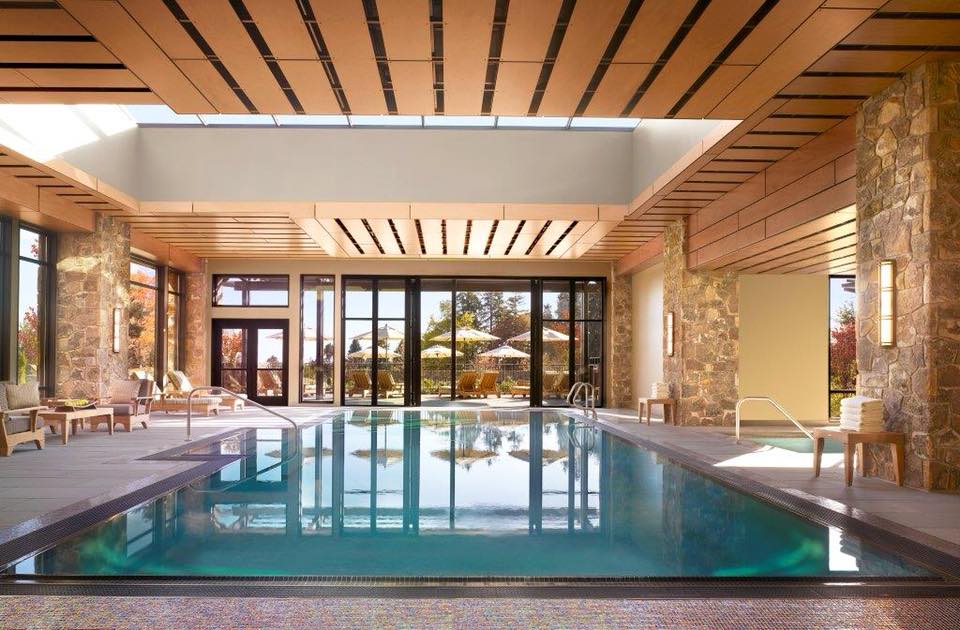 How to get your wine home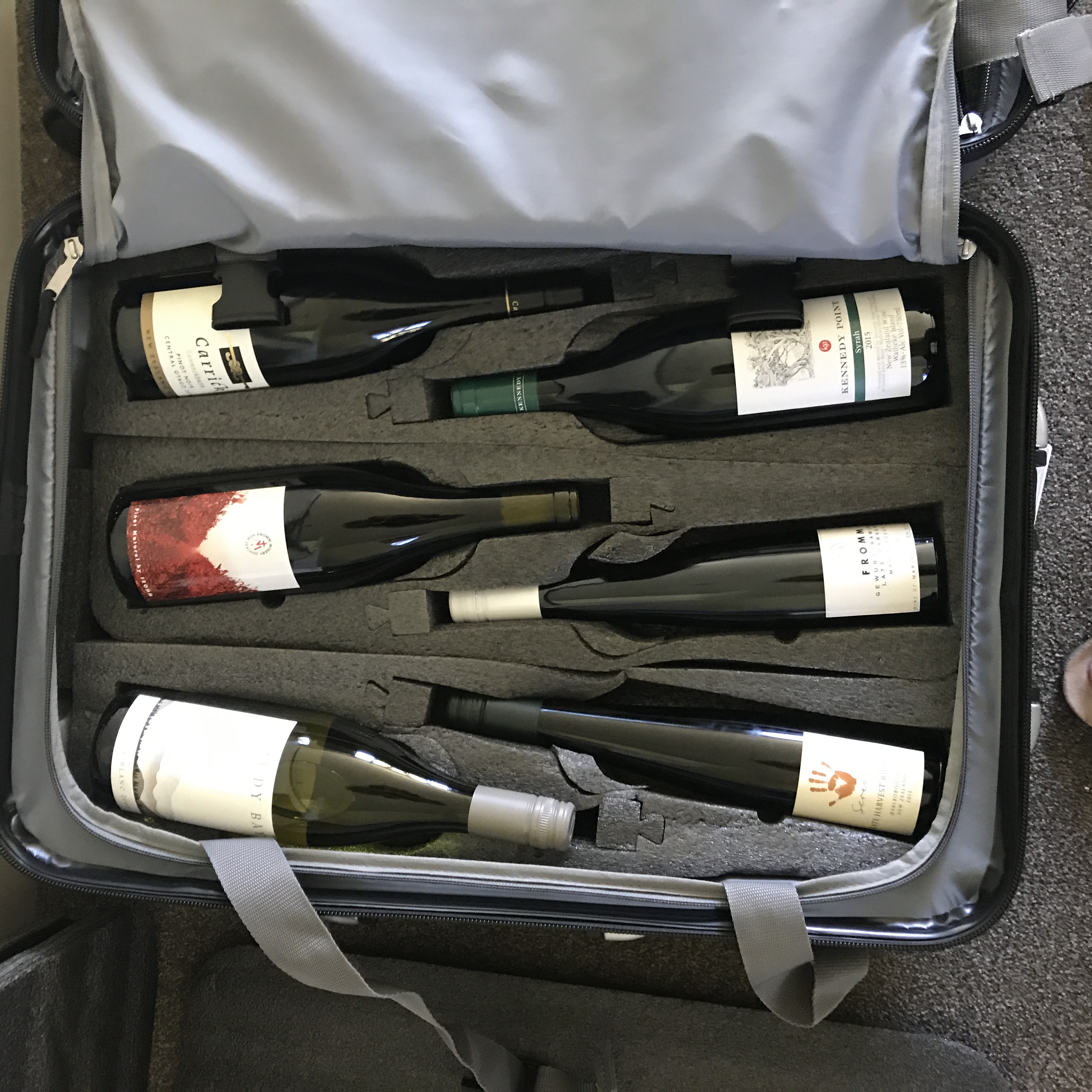 I have recently been testing a VinGarde Valise wine suitcase, the ultimate way to get your wine home safely. It is a specially constructed suitcase which comes in 2 sizes – an eight bottle or a twelve bottle version. When full the largest one still weights 23kg or less usually.  You can read my review here or find more information about the VinGarde Valise here.
Do you have a favourite wine region to visit? Let me know in the comments below or on social media?