Well, where to start?! That was a "long" weekend although I only spent 24 hours in New York! So what on earth was I doing and what happened?
Back in one of the cheap economy sales (yes I said it shudders) myself and some friends booked a weekend in the Big Apple. We paid a smidgen over £200 each for a return in economy after using 5000 Avios to apply a £100 discount. I booked economy. **** what was I thinking?! So as soon as I was offered an upgrade in the app, I began to ponder it. BA was offering around £230 on the outbound and £270 coming home from New York.
Spoiler alert – I did it. I didn't pay that much, and no it wasn't worth it.
The Upgrade
As I said, I pondered the upgrade for days. Anyway one night I decided that was it. I wanted a "better" seat. I opened the app and went through the motions. I was almost there. I could smell it. It failed. So I thought ok, time for a quick call to BA. I was told that the app was wrong and the upgrade wasn't available. However, upon me mentioning screenshots wheels started to move. I sent them in and didn't hear anything back. I left it a week or so, and then called up again to discuss a friend's booking I was trying to modify. They couldn't help with that issue, but when I mentioned the phantom upgrade the agent was determined to fix it for me.
Mr Khosla, I can see the ticket now, can I place you on hold briefly?
Of course.
HOLD MUSIC…
Sir, the cost to upgrade will be £232.
At this point, I take a step back from my phone – stare into it, as if I have just won the lottery and place it back to my ear.
Are you sure? Is that return? Both ways?
Yes, Mr Khosla, I have double checked – it's an upgrade for both ways.
Can you check once more, please?
HOLD MUSIC…
Yes, sir, it's £232 – would you like me to use a saved card on your profile?
YES YES YES!
But that wasn't it. Far from it. He had moved me off the flight I wanted with my friends due to space; apparently, I wasn't going to argue for that price, so I accepted it. But it never ticketed. Unsurprisingly.
Another week went by, and I was coming back from visiting a friend in Brighton when the phone rang from what looked like a BA number.
I won't go into the call in detail, but – turns out they wanted Avios or one of my upgrade vouchers to complete the change. I disputed this and told them to go and replay the calls.
Another week and nothing….notice the theme here! Anyway, the date was looming so I called the Gold Guest List Line to inquire.
The agent was very helpful, read all the notes then asked if he could listen to the calls with a supervisor. I agreed and off they went for about 15 minutes.
He came back –
Yes, sir, we have listened to the calls, and you are correct. At no point was Avios or a voucher mentioned so we will honour the price quoted. Would you like your original flights in premium economy?
Perfect. Back on my original flights in World Traveller Plus for a bargain price of £232! Yes, it took a while, but well-done BA for eventually sorting it.
The Friday, London – New York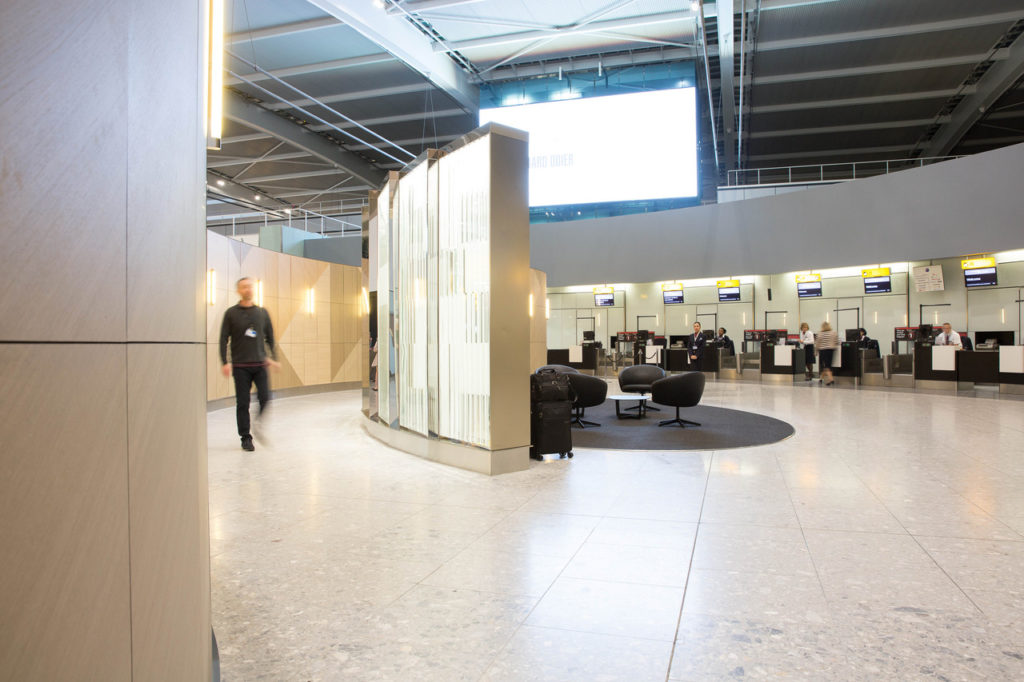 I could bore you with the First Wing, the Concorde room, and the copious amounts of fizz. But I won't!
The gate was called at about an hour before departure, and off we trundled. Two of us got in the Group 1 queue first (both Guest List) and prepared to board.
Ladies and gentlemen, we are sorry to announce that your flight to JFK this evening has been cancelled, ple…….
NO! DAMN! GRRRRR!
A commotion was happening, so we stepped out the queues and away from the gate while calling BA.
They answered quickly, and it was confirmed that I would be put into the Sofitel at T5. They also confirmed my seat on the first flight in the morning.
I asked the agent if I had to wait for a voucher for the hotel. Thankfully after a quick hold, while they called Heathrow Operations, it was stated my voucher would be waiting at the Sofitel for me. Bravo BA. Excellent news! At this point, I was already almost back at the UK border control with my other Gold Guest List friend.
Once you arrive at the Sofitel, there is a separate check-in for delayed/cancelled flights, so we queued up there. I was first, and check in was easy and smooth as she had my voucher someone from BA had just brought over. Again – thank you BA!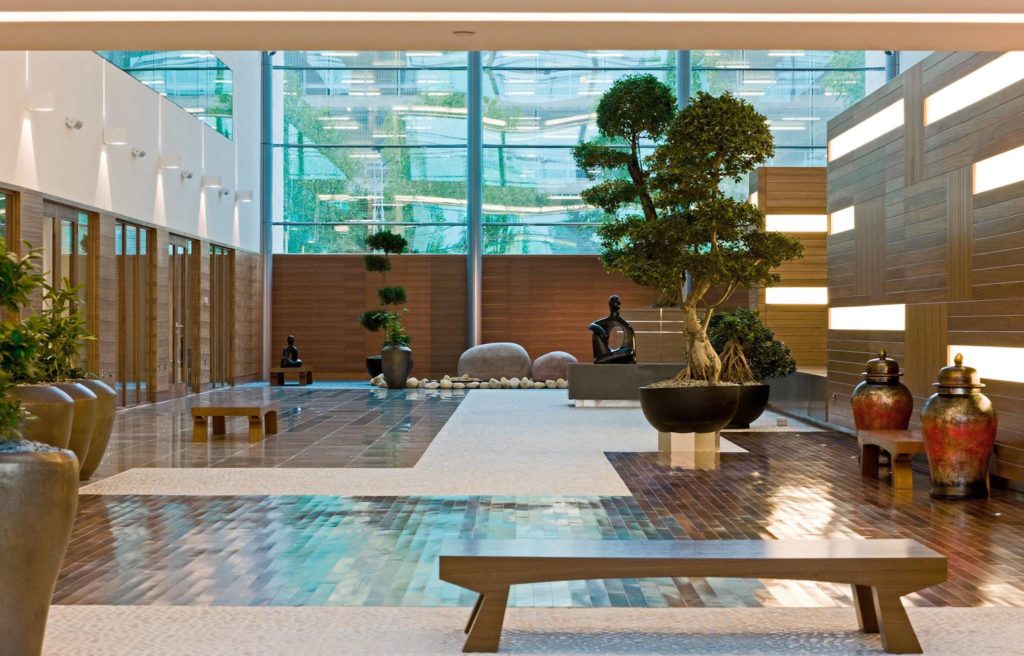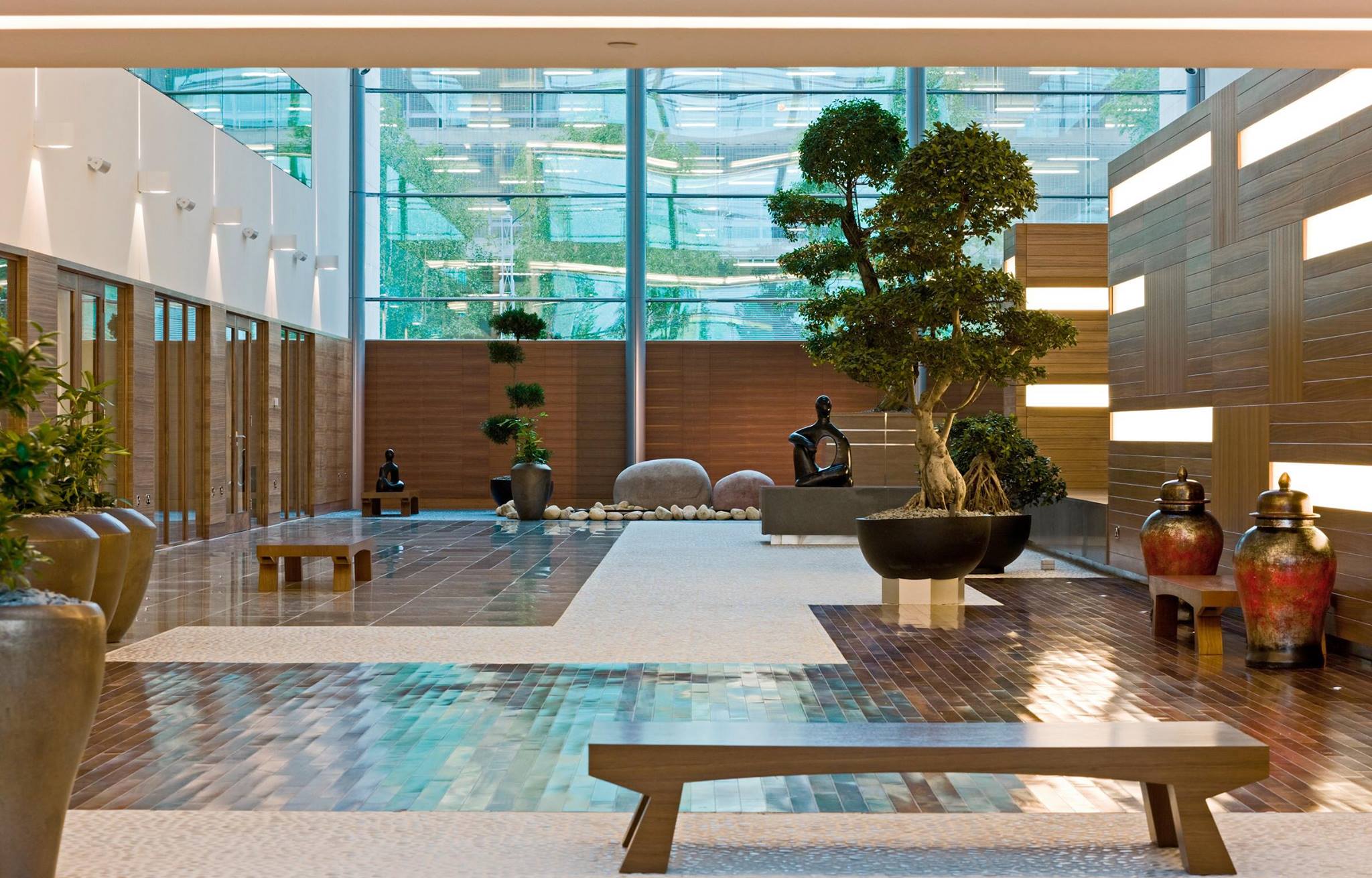 This is where it went a bit, Pete Tong. Despite my friend and another both being Gold Guest List, their vouchers were still in Terminal 5. Oops.
We also had three Gold card holders in our party. They were now in the First Wing waiting for vouchers. I got a message –
"They are offering Holiday Inn Express vouchers, what shall we do?!"
Uh oh – we didn't fancy different hotels, but I can understand the BA stance. They can't possibly put everyone into the Sofitel!
Fast forward about ten minutes, and they all arrived in the Sofitel bar! BA gave them all a Sofitel voucher when it was mentioned others were in the Sofitel! Again – thank you BA! But the two other Guest List members still hadn't arrived?! One arrived thoroughly annoyed at BA, but with a voucher, and the other with no voucher as the queues were building in Terminal 5. In the end, he paid for the room, and will hopefully claim it back!
So to confirm –
Myself – Voucher was taken to the Sofitel and rebooking done.
GGL 1 – No voucher despite being told it would be at the Sofitel – had to collect from the First Wing. Rebooking was done.
GGL 2 – No voucher and had to pay for his room. He was rebooked, although onto a later service.
Golds – Sofitel vouchers after "debating" it and flights sorted.
A mixed experience by all counts.
The fun didn't end here though – apparently, BA had made multiple announcements that the late cancellation was due to a crash on the M25. What happened to standby pilots? Anyway, a car crash isn't the weather. It's crewing issues, so I called BA again that night to confirm and open an EC261 claim.
Off I went to bed – booked onto the 8.25AM to New York. An early start after a long day.
Saturday, London – New York (take two!)
It was 6 am, and my alarm sounded….perhaps that last pint in the Sofitel bar wasn't needed. Never mind as a good friend would say!
I trundled into an empty T5 and the CCR again. The staff were surprised to see me, again! I had about three glasses of Apple Juice and went for a powernap on the day beds on the terrace. Before I knew it, boarding was called, and take two began!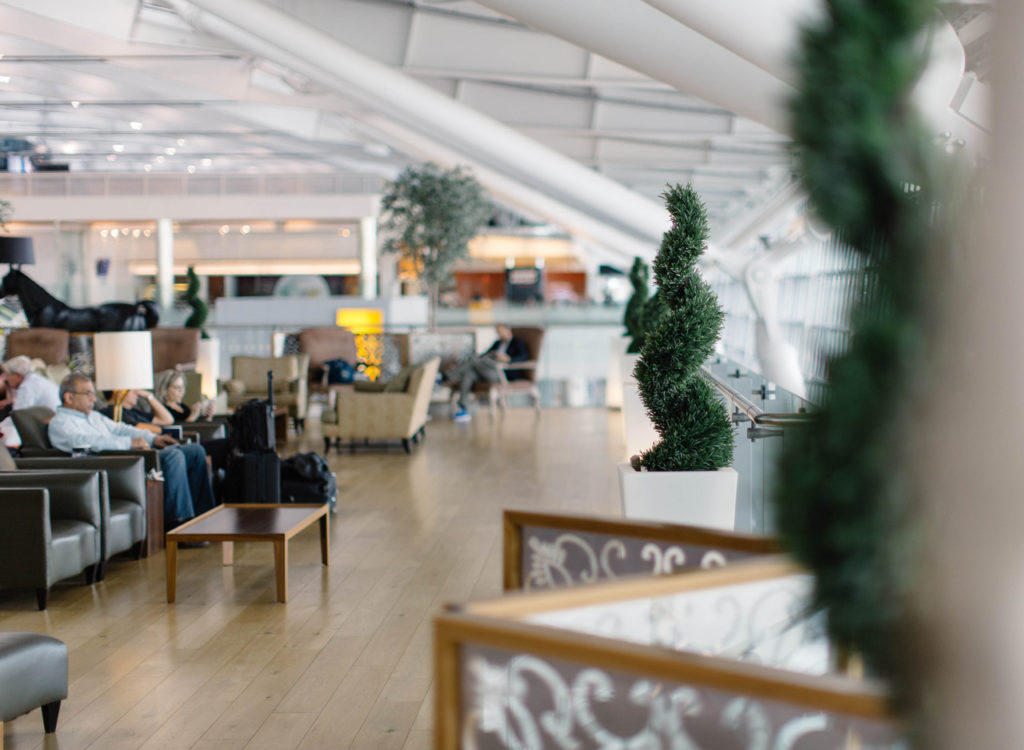 Boarding was underway when we got to the gate, so we walked straight through the Group 1 lane and onto the plane, and I took my seat in 33K in World Traveller Plus.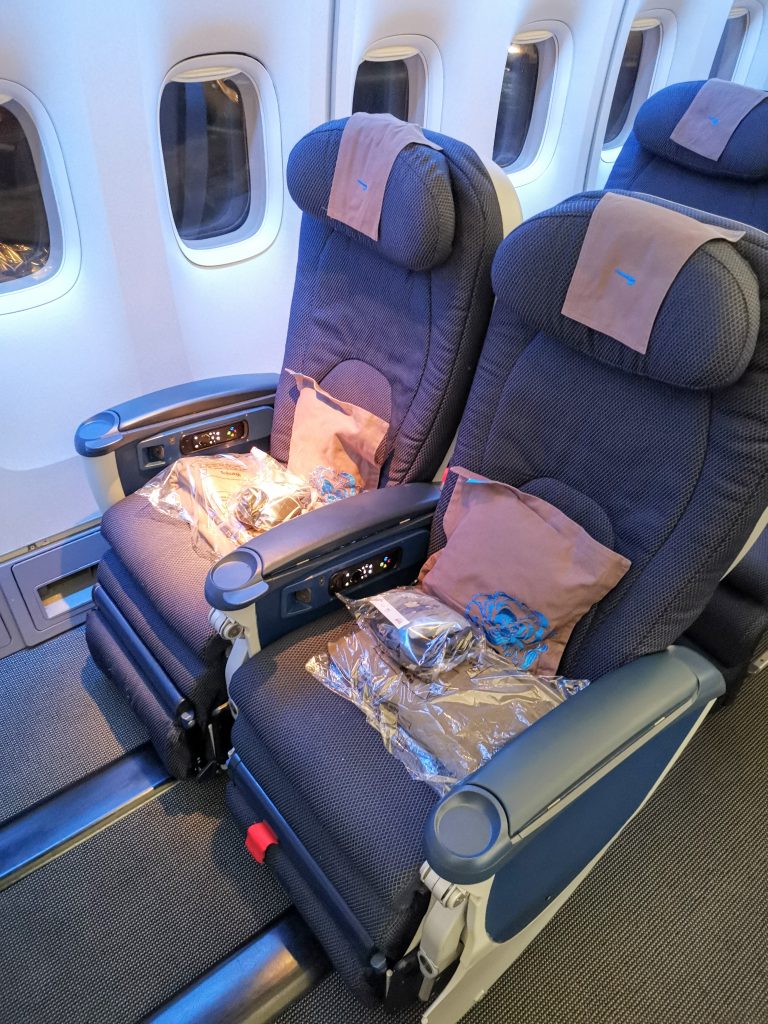 So? That's it. That is World Traveller Plus on a refurbished 747. Its, well lacklustre. It screams "we could do better".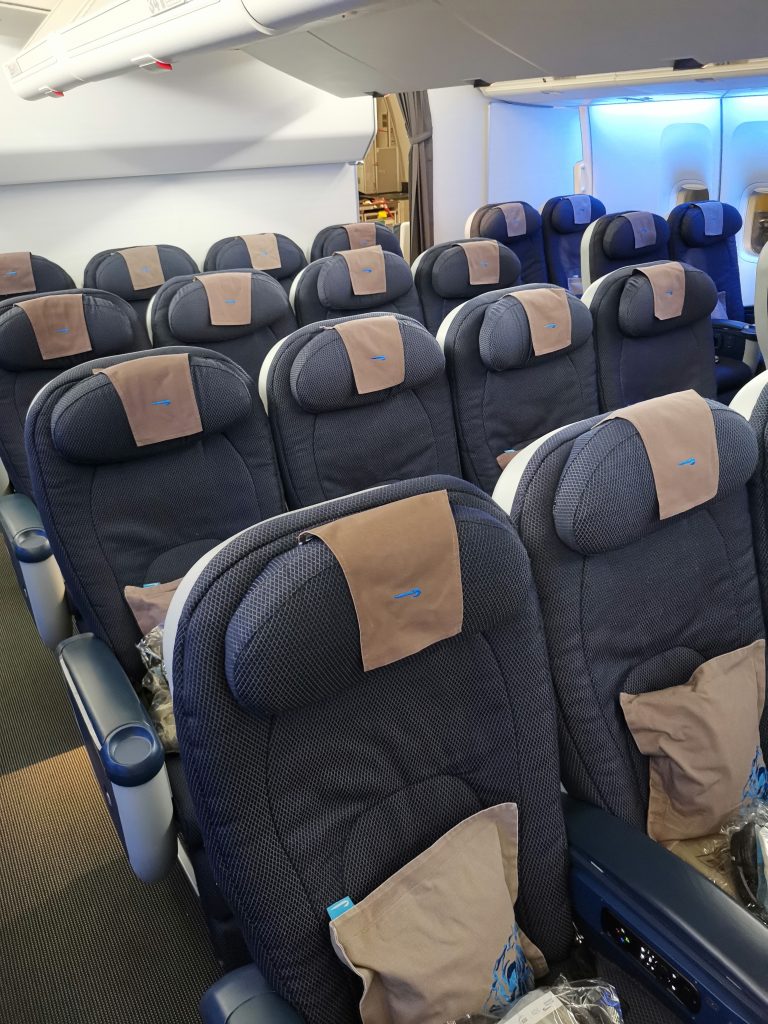 The seat configuration is 2-4-2 in WTP, and each seat was fitted with the new IFE (untested).
I was the only person in our group in WTP. Soon I could visibly see the CSD giving Gold Welcomes….even to my friends in economy. They all then received the fizz from WTP before me. Odd? I put it down to a last-minute seat swap which meant my status could have been dropped. Wasn't the end of the earth. They all had blocked seats between them too. So what was I getting extra?
We had to wait for de-icing and slot clearance before push back begun.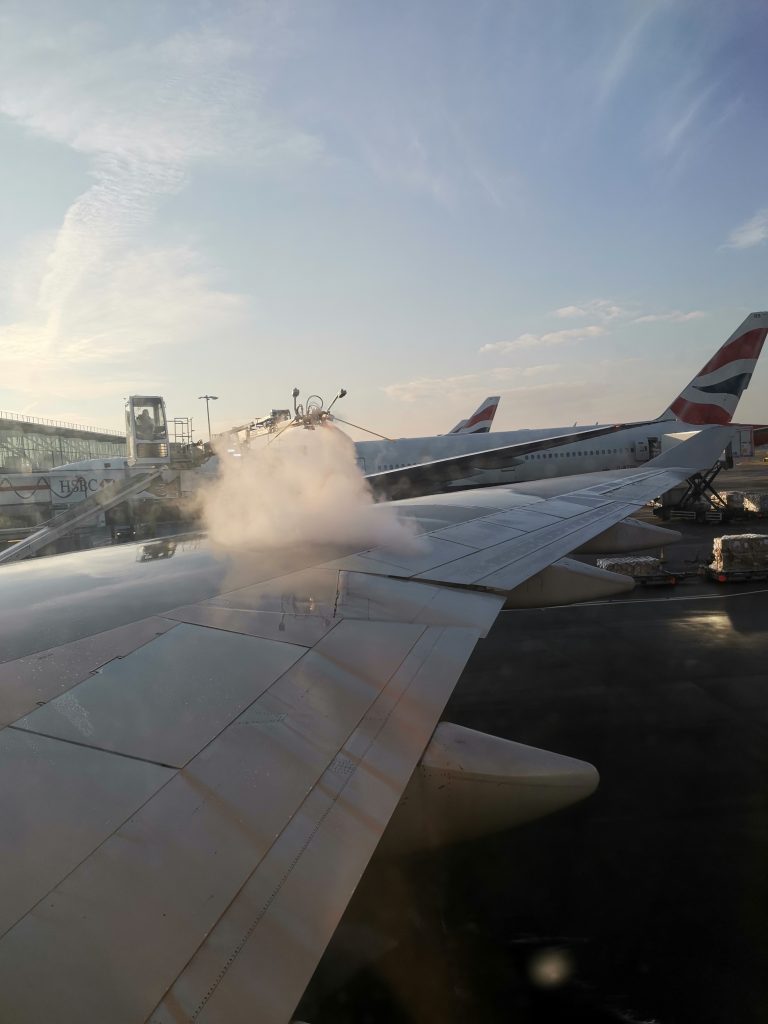 The Catering
BA was due to start new WTP catering in February. If this is it – why did they bother?
Here is the menu I was given –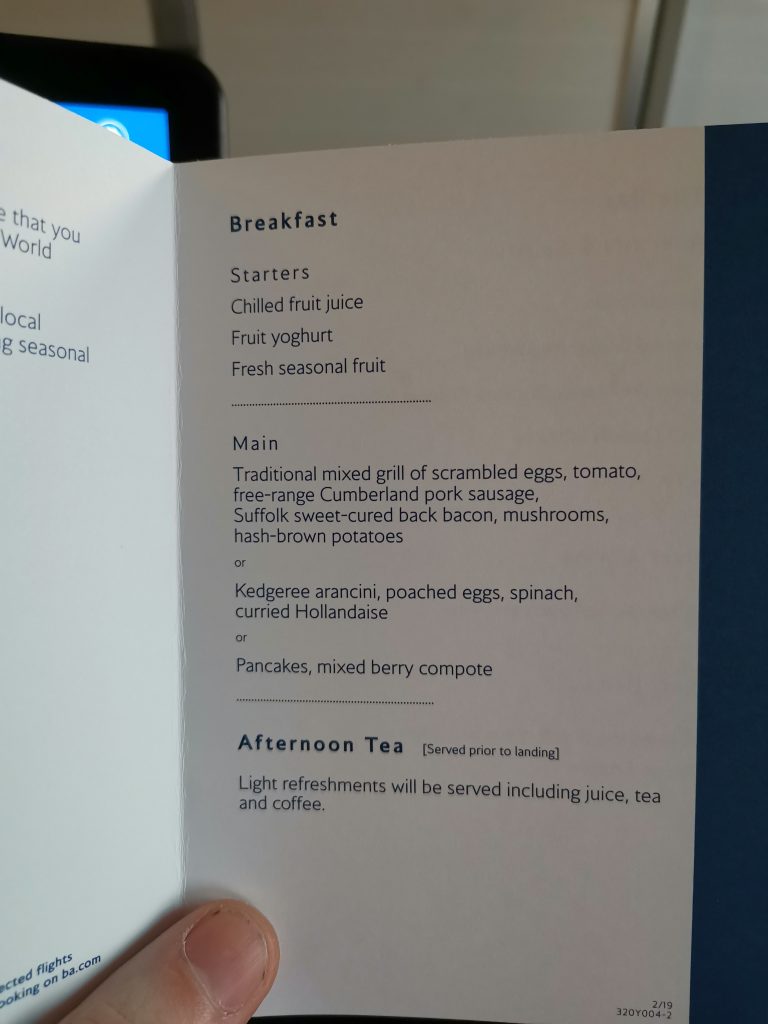 And here is the breakfast –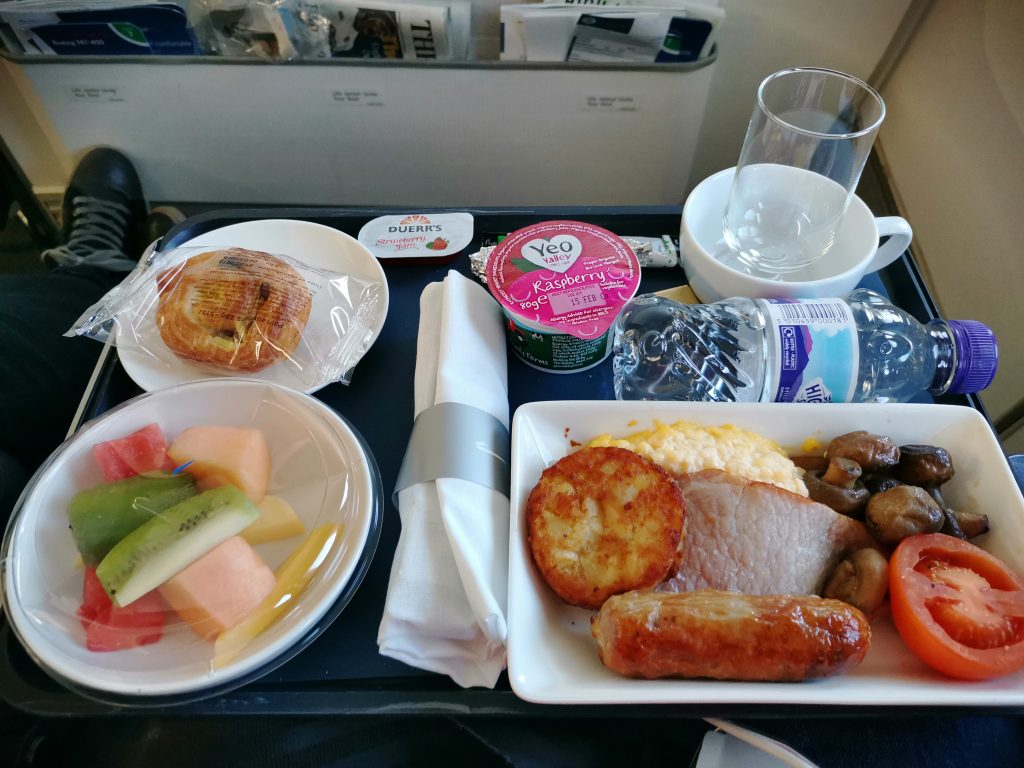 Yes, I agree – not bad. But nothing amazing. And when those in economy got the below, I started to wonder more what the word premium meant?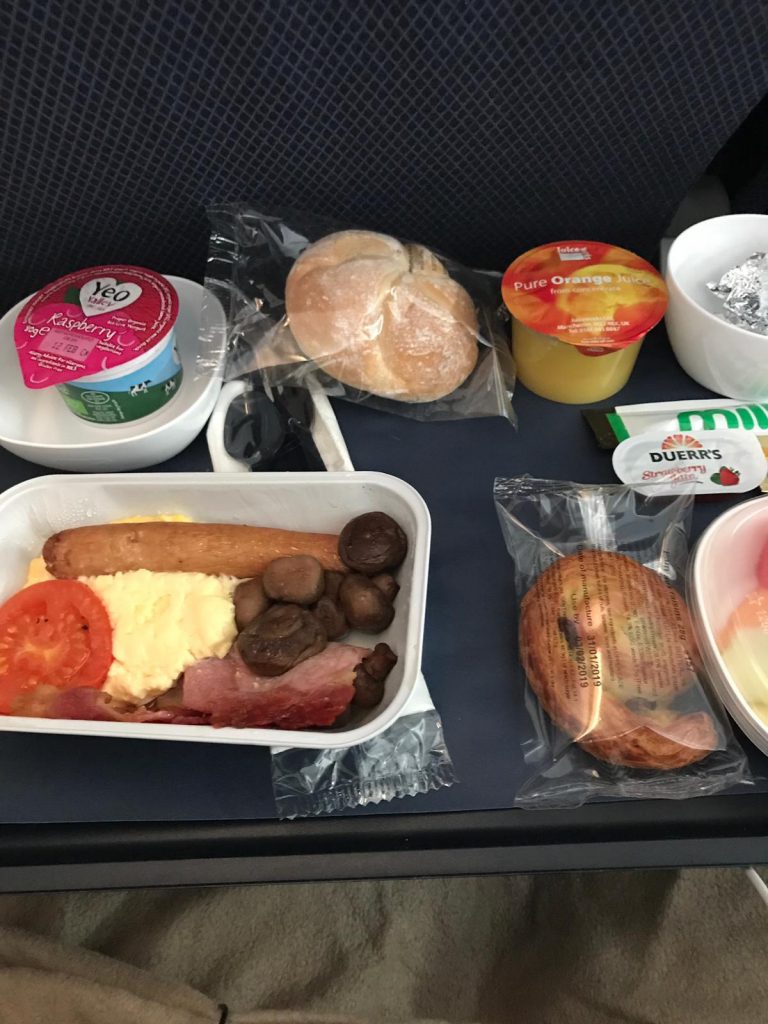 So you are paying for the presentation?!
Yes, my seat was slightly wider and might have reclined a bit more than those in economy – worth the money? Not to me.
The rest of the flight was uneventful, just watched some Netflix and youtube via the onboard WiFi which worked very well.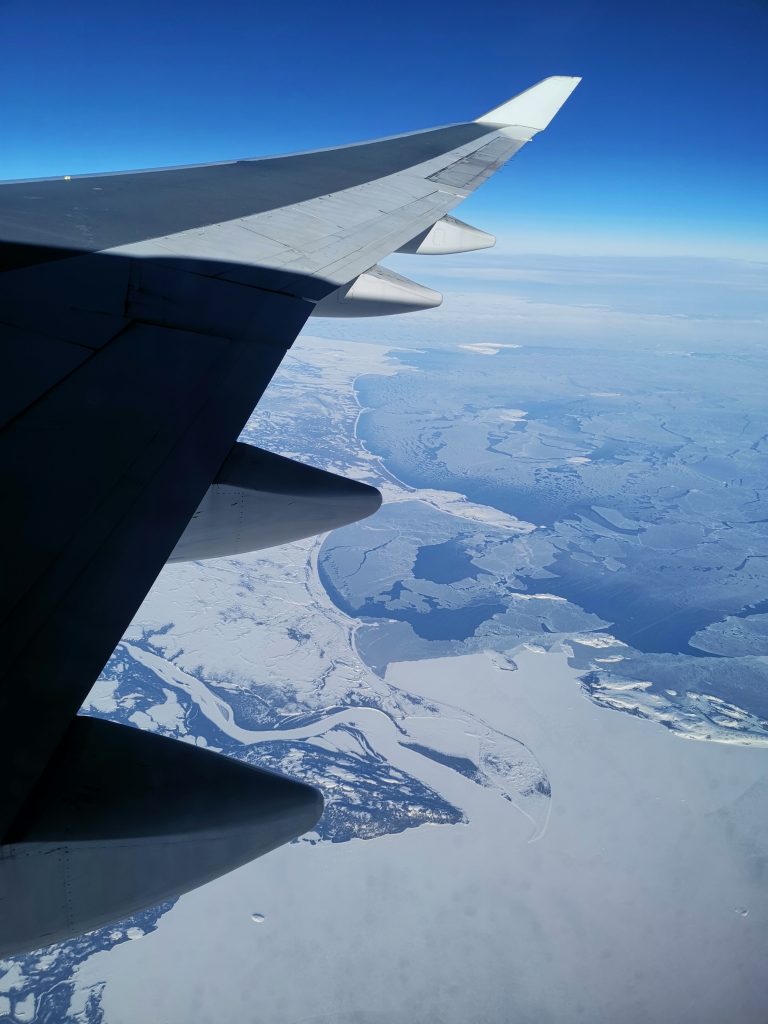 About halfway through I had another drinks service which was accompanied by these –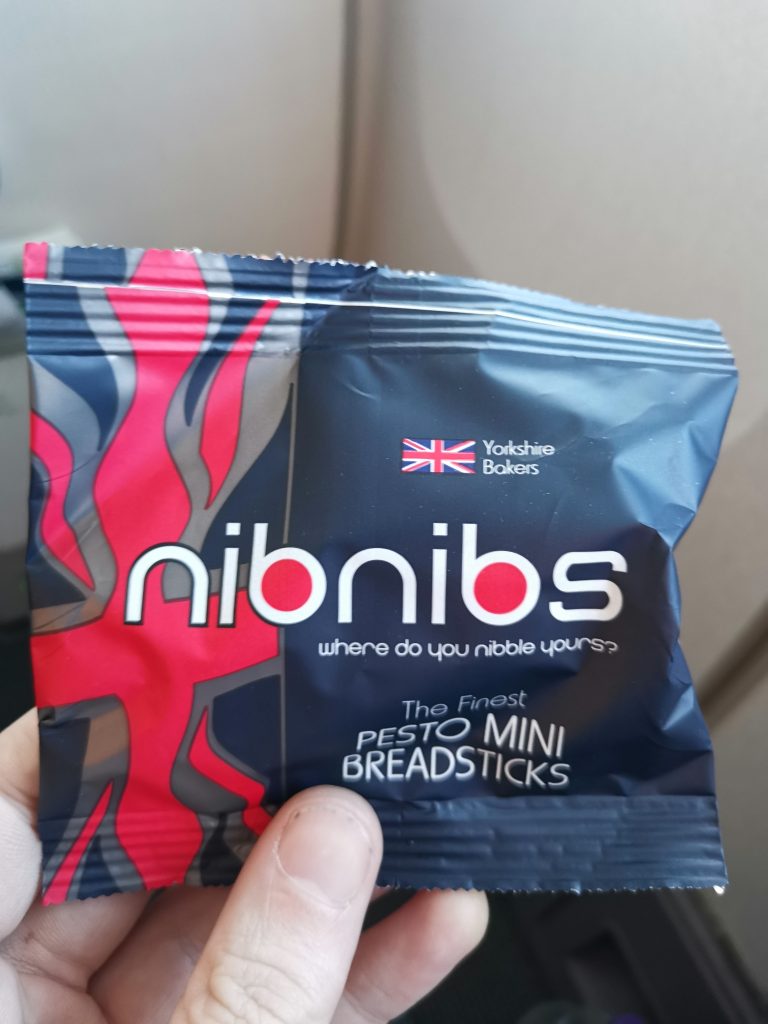 Probably the dullest snack I have ever eaten. Boring with a capital B!
But it got better; no it didn't, sorry!
This was the pre-landing light bite –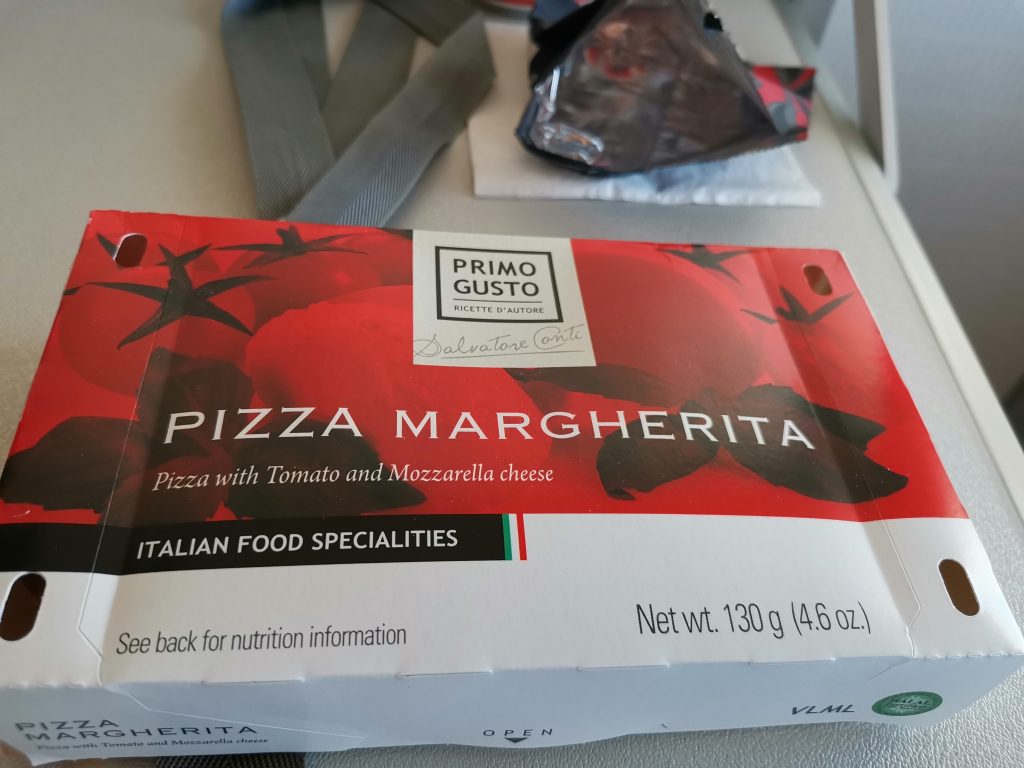 Look away now if you don't have a strong stomach!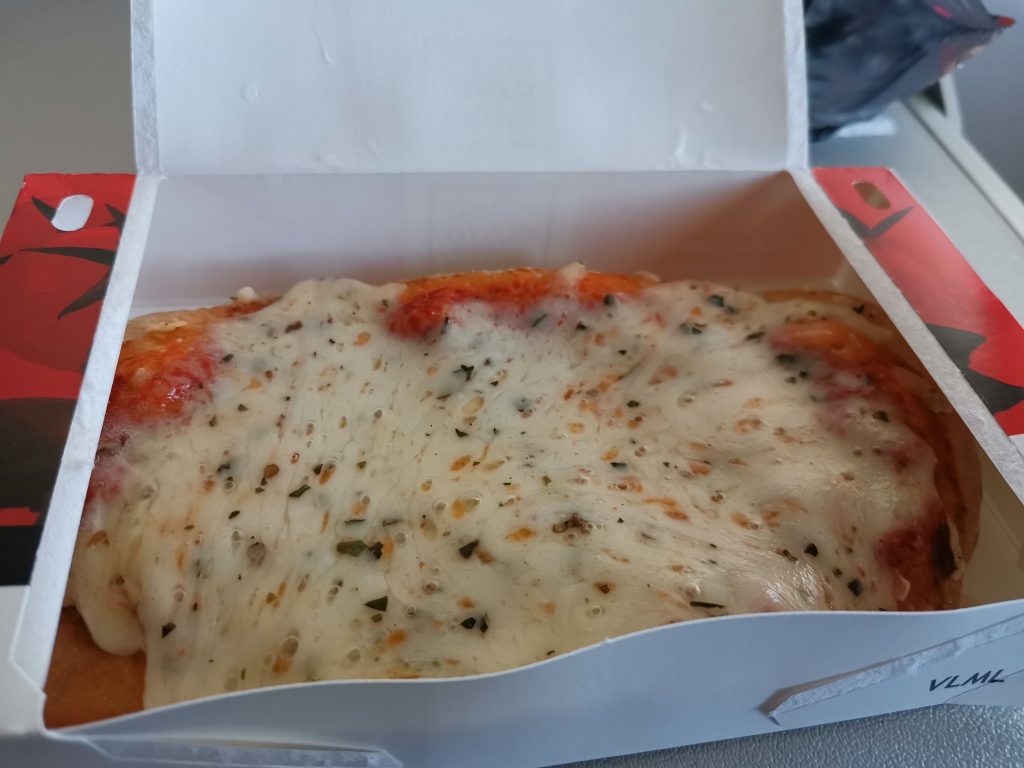 It was edible. Just.
Again to compare with economy –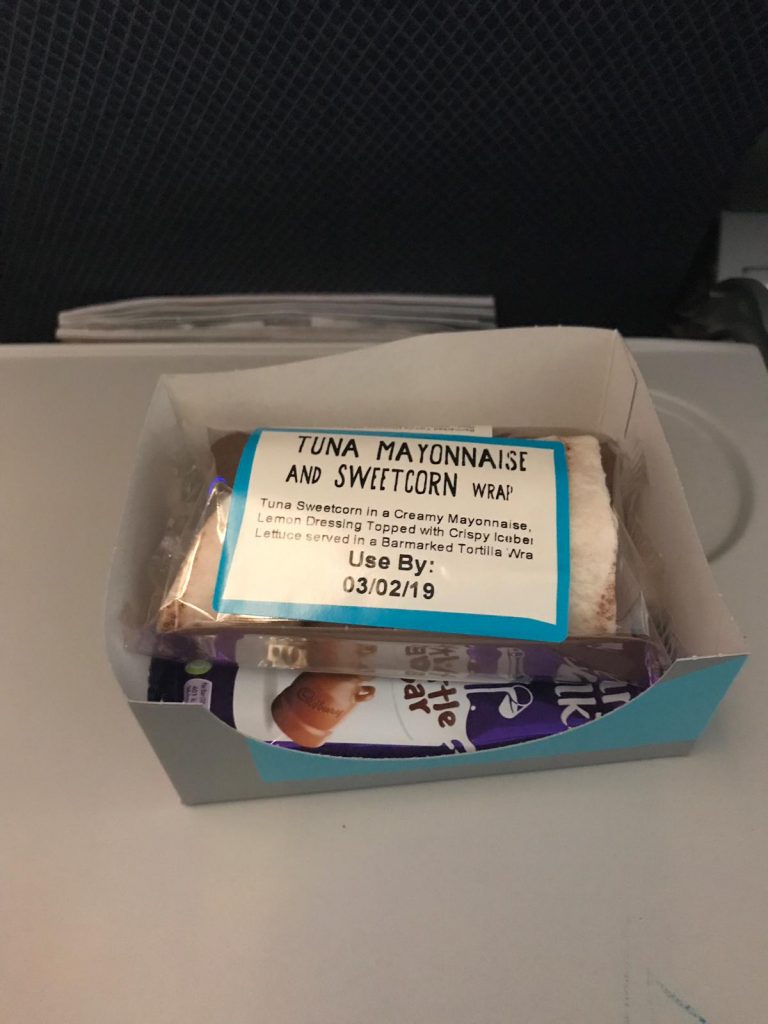 I know what I would rather have had!
Is the Yellow Cab the best way into Manhattan?
The smooth flight was over. We touched down in JFK and were all landside quickly. Those with Global Entry were through minutes before me with just an ESTA – yes I ran off the plane, however!
One last thing from the outbound. Don't take an NYC yellow cab. They are death traps. Here is ours. He was eating, chatting on one phone and using WhatsApp on the other. All while weaving through the traffic. He also whacked a ridiculous tip on my friend's card when we paid.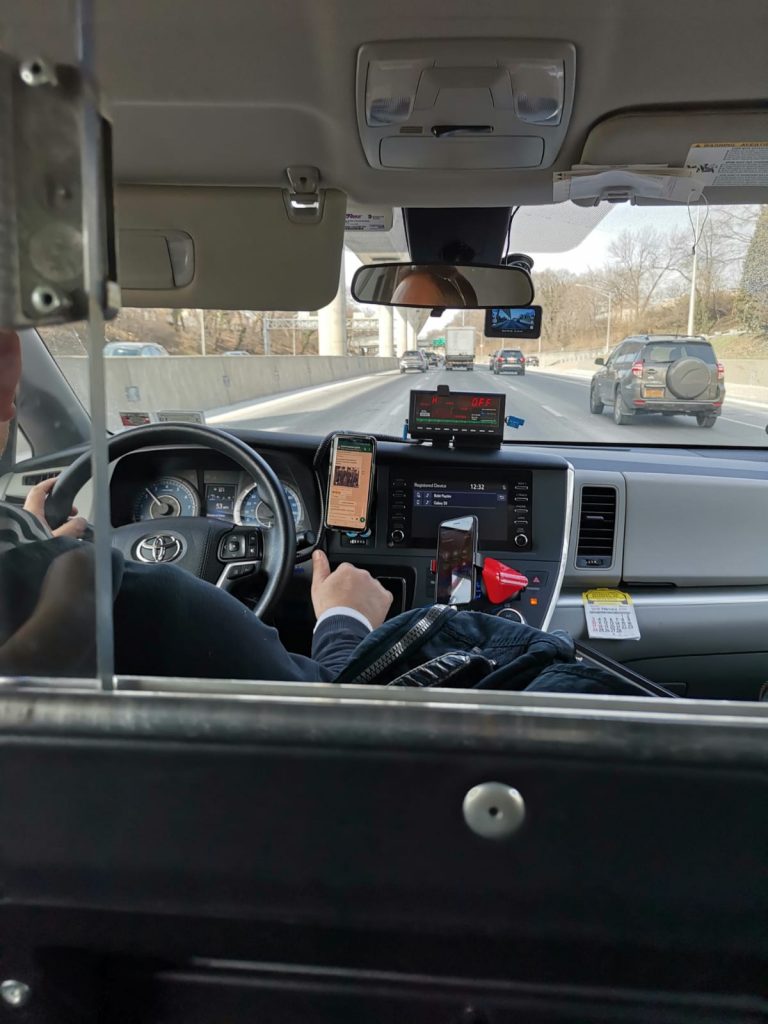 We were soon into our hotel and had a few hours to kill before the others arrived on different services from London –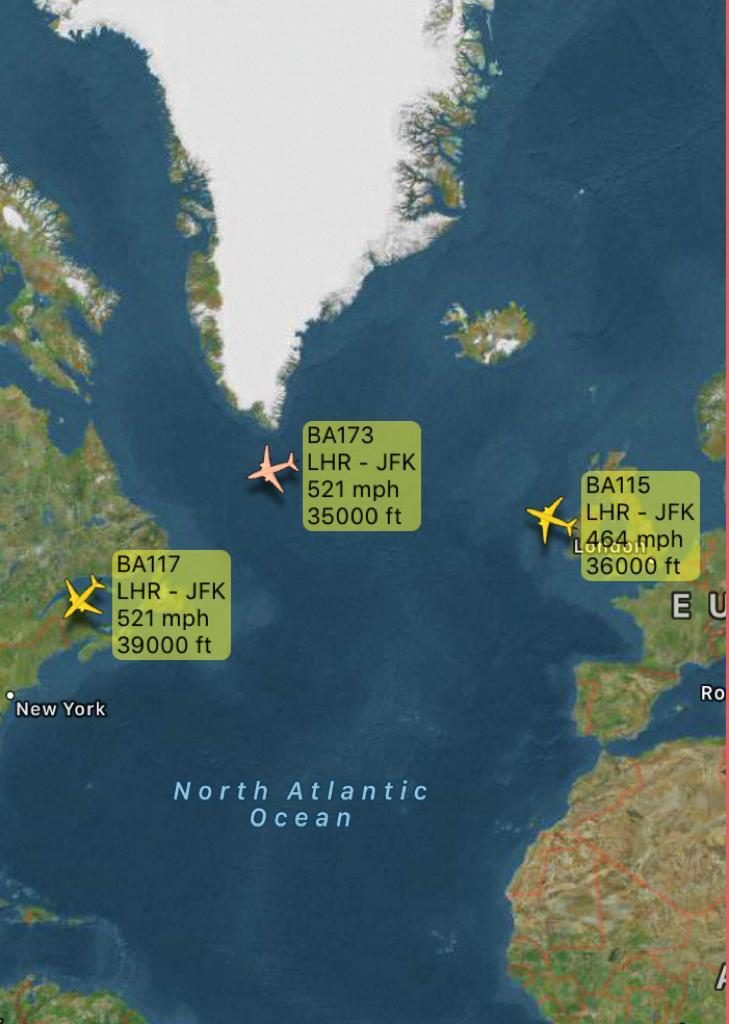 The way home – quickly.
I won't write to much about this – it was an overnight flight back to London after a very pleasant time in the Concorde room.
What I will say is. The Mixed Fleet crew we had onboard were amazing.
Nothing was too much. LPGS from First? Done. Warm nuts sir? Yes, it's not expected, but it's a nice touch.
The CSM came round just after take off for a quick chat. He thanked me for being a loyal BA customer as part of the "Guest List". He also mentioned that there were only three onboard today and that once he had seen them all, he would find us some more comfortable seating. I laughed and said I knew the other two, and one was asleep!
Five minutes later and 3 of us, 2 GGL and 1 Gold, were sat in Club World enjoying some drinks before a decent nights sleep.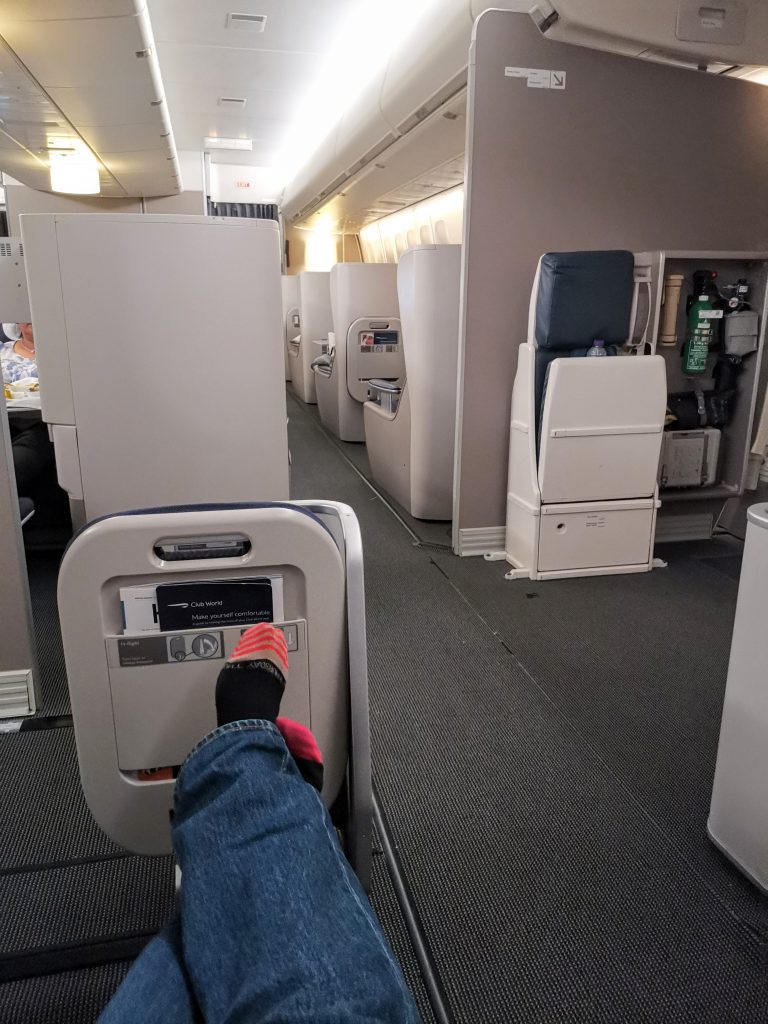 THANK YOU, BA.
The Conclusion
A few pointers –
I wouldn't pay to fly WTP again (unless I needed the tier points)
I wouldn't use Avios to upgrade into it either.
Or a Gold Upgrade Voucher (GUF)!
It is woefully disappointing. To me, WTP is a way to get into Club cheaply with Avios or a GUF. Nothing more.
Get a blocked seat in economy, and you have a very similar product. I am doing that in June – I will report back!
To the BA handling of the cancellation. For me it was great, but to others, it left a lot to be desired. Consistency is key, and it didn't happen. Same on the flight out.
However, a great crew that go above and beyond is why BA is still king of the skies. For me anyway.
Don't worry; my next flight is in 1A 😉