Tough new limits on hand baggage – are they coming to the UK?
American Airlines has announced it will join the growing trend in the US for cheaper, stripped back economy tickets. The 3 big legacy airlines in the US are marketing this as a 'basic' economy fare. United was the first US legacy carrier to announce the fares, joining several US low cost carriers such as Spirit and Allegiant that started the trend. Both AA and United will now offer a 'basic' economy ticket in the cheapest fare bucket that means:
Last boarding group except those with frequent flier status
No full sized hand luggage allowed, personal item only that fits under the seat
Seat assignments will only be available close to the time such as at check in or day of departure unless purchased
Upgrades will not be permitted.
United has also gone so far as to say that on-line check in can not be used for basic economy. This allows them to assess hand luggage at the check in desk to make sure it will meet the regulated size.
AAdvantage members with high status will still be able to board earlier and be allowed to also bring onboard a larger bag.
Delta already has a slightly different version of Basic Economy,
No seat assignment until after check-in or at the gate.
Passengers traveling together, including families, may not be seated together.
Board in the last zone and not be eligible for paid or complimentary upgrades or preferred seats, even with Medallion® Status.
Will BA try it?
Given BA's and IAG's current obsession with cost cutting and competing with low cost carriers, I would be sure they have at least considered this option. Currently BA offer a hand luggage only fare which has caused a lot of problems with BAEC elite members. Despite their status, if they purchase a hand baggage only fare, they will not be able to select seats in advance. They are now allocated a seat when check in opens which they must pay to change if they don't like it. There has also been an ongoing issue with there not being enough room for hand luggage on board, forcing people to check in their larger bags. Up to 15 hand luggage bags must be checked in at the gate on full flights, as there is not enough room if all passenger bring a larger bag with them.
If British Airways were to adopt this model, which means that more people would potentially check in luggage for a fee, it is likely to bring in additional revenue. However for most, this may well be the final straw after 'buy on board' food and drink was introduced. Interestingly in the US, most airlines including some low costs carriers, still offer free soft drinks and a snack. Personally I think BA should have adopted this model to set them apart from the likes of Easyjet and Ryanair.
Refusing to checking through luggage on separate tickets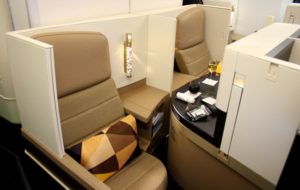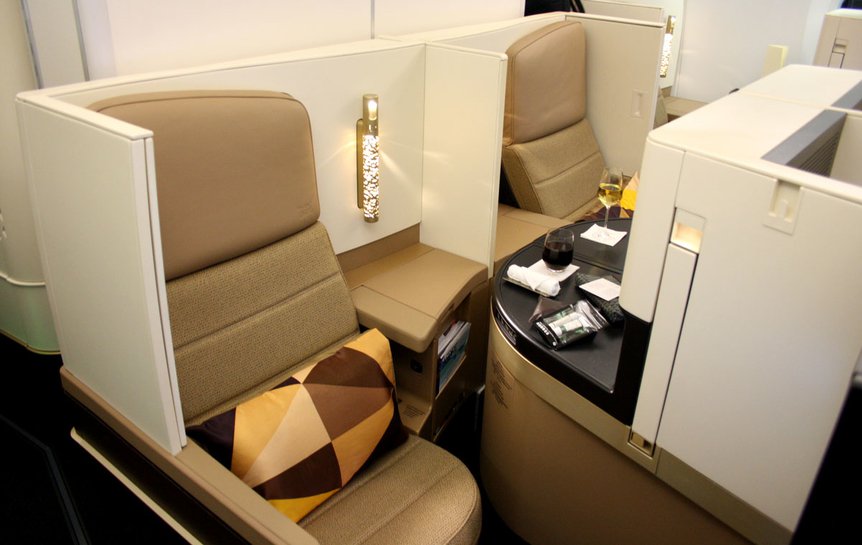 Etihad has joined the list of airlines that are now refusing to check their customers luggage all the way through to their destination if they have purchased 2 separate tickets. This has been common where more than one airline has been involved but it is now spreading to individual airline's own customers.
After Oneworld changed its rules on separate tickets connecting between alliance airlines, British Airways decided to introduce a change last year. They will now no longer check through any baggage on 2 separate tickets even if both are BA. This has caused problems for people who were unaware of the policy. The main issue for this is that your baggage will only be checked to the first airport and then you will have to collect it and return to a transfer desk or check in desk to get it checked in again. This can add additional time to your connection ,meaning your original timings may no longer work.
Oneworld and BA have gone one step further and will not protect you if your first flight is delayed and you are connecting onto another BA or oneworld flight on a separate booking. If you missed your connection then you would have to buy a new ticket and would only be able to claim on travel insurance to try to get a refund for the original flight you missed.
New Etihad rules
The revised Etihad rules apply to all bookings from 1 February 1 2017 when on connecting separate tickets from Etihad Airways either onto Etihad Airways or a partner airline flight such as Virgin Australia, Alitalia or Airberlin. Most people are likely to be on one booking so it is will only affect a small number of passengers. If you have already booked then you are covered by the old rules.
The moral of the story is that where possible try to book everything on one ticket. Often it can work out cheaper too, as connecting domestic flights are often included in certain fares. Obviously there are some instances such as award booking where this may not be possible.
Dine on demand
Finally, I will end on a couple of more positive trends. As I reported in this article, it appears that BA may be starting to offer dine on demand which is already on offer on other airlines such as Etihad and Qatar. There appears to be 2 main models for this – those that are fully dine on demand like Qatar and those such as Virgin Atlantic that offer the second meal as a dine on demand. This second meal can be had at any point during the flight. I really like this 2nd option as there is a varied choice and to be honest I don't normally want a second full meal, just some sort of light snack. This also means on a night flight you don't get disturbed as much, as most people eat during the main service at the start.
Pre-order of meals in Premium cabins
In my view, Singapore Airlines have always been the leader of this with their 'book the cook' service'. The range and quality of dishes even in business class is fantastic. I really enjoyed my lobster thermidor when I travelled with them.
How do these dishes available from London in business class sound?
Lobster Thermidor with asparagus, potatoes and diced tomatoes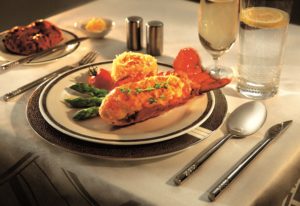 Lobster Thermidor, grilled asparagus, roasted diced tomatoes with herbs and fingerling potatoes
Braised Beef Short Ribs
Braised short-rib of beef, potato puree, red chard and horseradish cream
Cantonese Roast Duck
Cantonese roast duck with vegetables and steamed rice
Other airlines that allow you to pre book your meal include Thai which offer Beef Rossini and Lobster Thermidor, Malaysian and even American Airlines.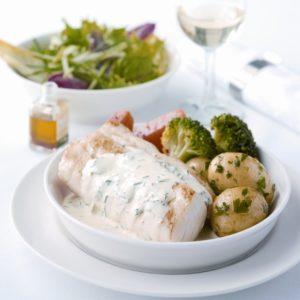 BA also allow you to pre-order your main course on most outbound long haul flights. You can pre-order your meal between 30 days and 24 hours before your flight departure when you're travelling in First, Club World and World Traveller Plus. In economy you can pre-order premium meals at extra cost. I feel BA have missed a trick with this up to now. Currently all you can order is what is on offer on board anyway, and only on flights outbound from London.
As I discussed a few days ago in a previous article, BA announced to investors that they were planning to expand the pre-order choices. What we don't know at this point is whether this will include being able to order on inbound flights to London as well. I would definitely like a better choice with a few more premium options. After all, the more that people preorder the less waste there will be on board. This should allow them to offer more premium pre-order choices without actually increasing their food costs.