As we all know, over the last couple of years British Airways have been gradually chipping away at the on-board product in all classes. A major cost cutting drive has meant a series of gradual cuts often touted as "enhancements". Although some of these may seem nothing to get excited about, it has created a backlash in the British media. In an apparent u-turn British Airways has quietly reintroduced some of the cut items.
First Class
From 1st May the flowers will be returned to the toilet in First Class. The amuse bouche is also making a reappearance in a different format. A new First pre-appetiser will be served consisting of an antipasti plate with cold meats and cheese from 1 May. Personally, I would have preferred a proper amuse bouche. Qatar even serves an amuse bouche in business class. It seems rather an odd choice to start a so-called First fine dining experience with meat and cheese?
World Traveller Plus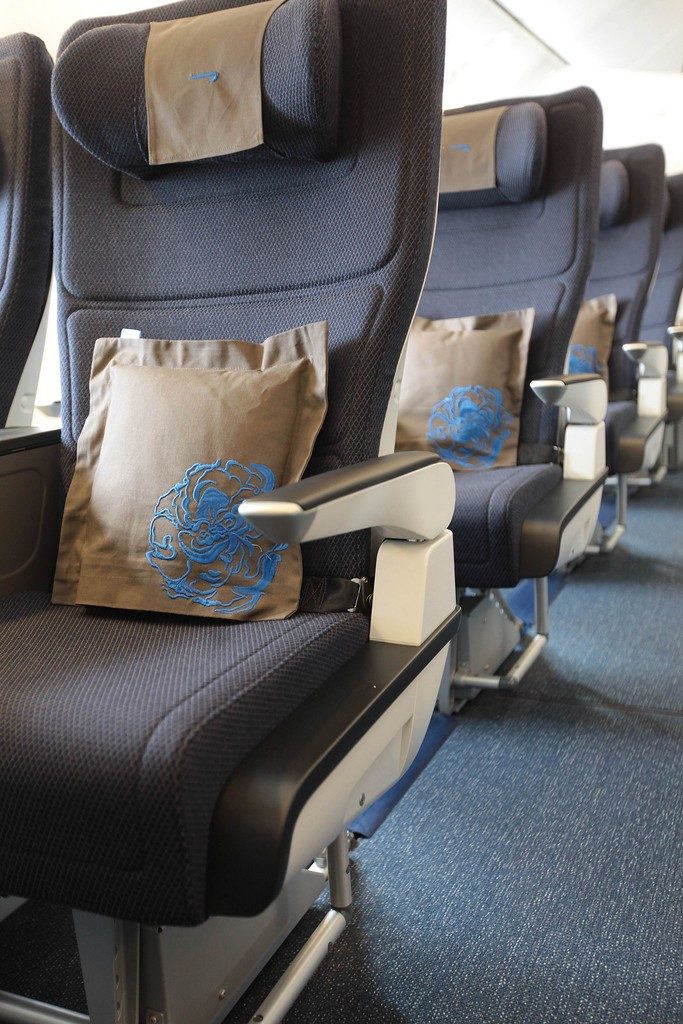 In WTP the snack of pretzels will be available again with the bar round. There will also be cheese and biscuits on the meal trays.
Buy on board legal challenge delays London City introduction
BA has delayed introducing buy on board in economy from London City after a passenger filed a claim through the small claims court. Buy on board was due to introduced this summer at London City.
The passenger's claim was based on the fact that he had booked his fights before the change to buy on board was announced. He had purchased eight tickets last September to travel to Majorca in August 2017. He estimated that to buy the equivalent food and drink that would have been included previously would cost them an additional £156.80. The passenger therefore decided to take BA to small claims court for the additional expense. Had the case been successful it could have potentially opened the door for thousands of other claims. BA had initially been offering compensation of 1000 Avios to customers who complained that they had purchased the tickets believing that food and drink were included.
As a result of the claim BA have now changed the date of the introduction of buy on board at London City airport until October 2017.