If you are based in the UK and reading Turning Left for Less, you almost certainly are a member of British Airways Executive Club. You might even have earned elite status. Bronze is almost inevitable, but not particularly useful. Silver is fairly straightforward to reach, and gets you into executive lounges. Gold is rather harder, but still achievable. In particular, you've probably reached Gold level because British Airways is the most convenient airline, at least for Londoners. And because of that, you might be loyal to the Oneworld Alliance more generally, because of those precious BA Tier Points!
But Oneworld can't always cover your requirements. You might need a direct flight from Frankfurt to Rome, or from Bangkok to Singapore. Or your company travel policy might insist that you take a cheaper connecting itinerary on Lufthansa or Turkish Airlines instead of the direct BA flight. In those situations, you might really want to have Gold status with a Star Alliance airline… but one that is easy enough to achieve without having to fly too regularly on Star Alliance airlines.
This is where the Turkish Airlines Miles & Smiles status match might be useful…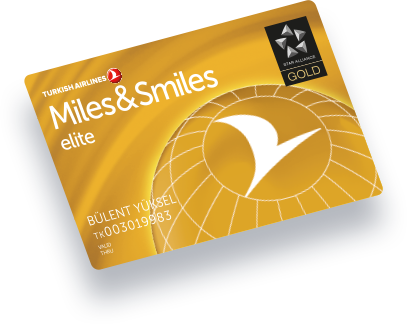 Turkish Airlines Miles & Smiles will match to what they call "Elite" status, which is equivalent to Star Alliance Gold, but isn't their highest level of status.
Which Competing Statuses Will Miles & Smiles Match?
Miles & Smiles will not match elite status from any Star Alliance airlines. M&S will match:
Oneworld Emerald (i.e. BA Gold)
Skyteam Elite Plus (i.e. Flying Blue Gold or Platinum)
Emirates, Etihad or Oman Air – Gold or better
How Do I Apply for a Status Match?
If you are not yet a member of Turkish Airlines Miles & Smiles, you must obviously go ahead and sign up. Once you are a member, you then need to fill in a feedback form online. You can find the feedback form on Turkish Airlines' homepage.

This is what the feedback form looks like (you should choose "Membership Processes")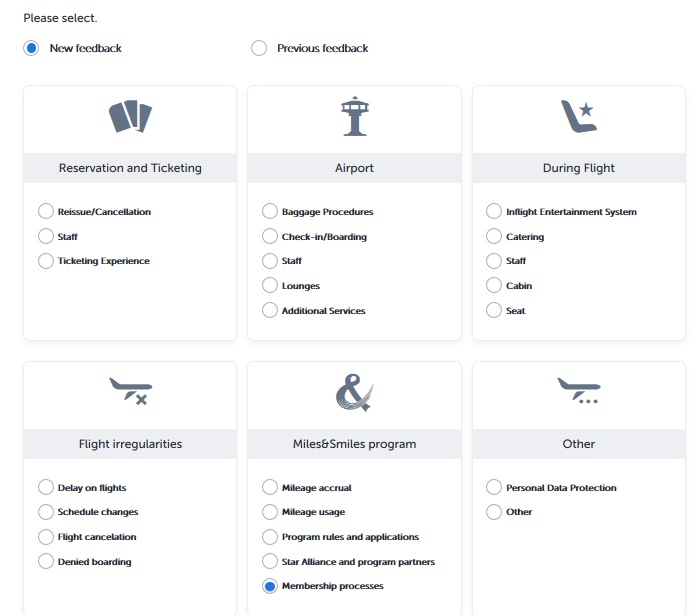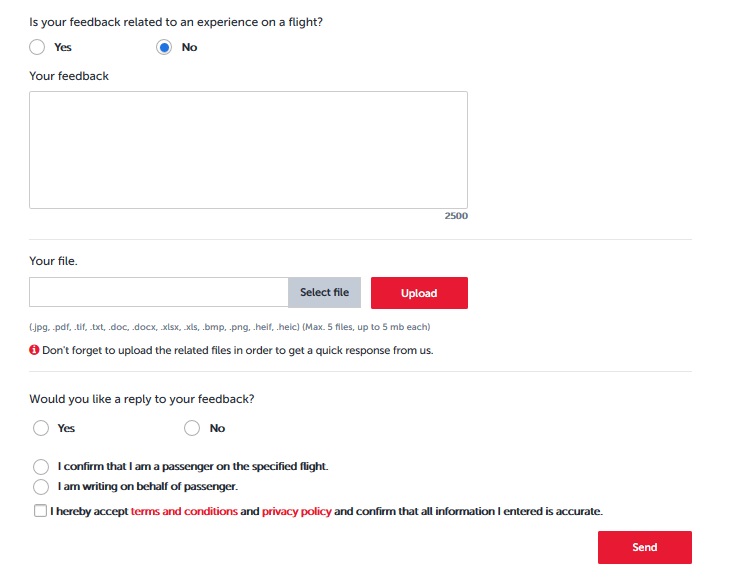 You are generally required to provide the following, so you might as well include them in your initial status match request:
A scan of your competing loyalty card showing your current status
An account summary showing some recent activity
Miles & Smiles may respond via e-mail with a request for additional information. Do NOT reply to the email. Instead, come back to the feedback form and select "Previous Feedback".
If all is in order, Miles & Smiles should send you an email informing you of your successful application, along with the terms of the status match and what you must do to extend your status.
How Do I Keep my New "Elite" Status?
The status match process requires completing a series of hurdles, which are…
Stage 1 – A 4-Month Trial
You will have four months to try out Elite status. (instead of the standard 2-years) No strings attached.
Stage 2 – Fly Once on Turkish Airlines Within those 4 Months
To extend your Elite status beyond that 4-month introductory period, you must fly at least once on Turkish Airlines. A reward flight will not count. It must be a paid flight credited to your Miles & Smiles account. Codeshares won't work either. It must be a paid flight on Turkish Airlines itself in any cabin / fare class that earns miles.
Once you take your flight on Turkish Airlines, your status will be extended for an additional eight months. In other words, you will have a year of Elite status from the date that your status match application was approved.
Stage 3 – Earn 15,000 Status Miles on Turkish Airlines Within Those 12 Months
To extend your Elite status beyond those initial twelve months, you need to accumulate 15,000 status miles on Turkish Airlines. (again, I wouldn't trust codeshares and Star Alliance partners are not relevant)
That first flight you took in Stage 2 DOES NOT COUNT against your 15,000 status miles, so make sure that it's a relatively short flight such as the UK / Continental Europe to Istanbul.
However, now that you are an Elite member, you would earn 160% of miles flown on the cheapest Business Class fares offered by Turkish Airlines. Unlike many other loyalty programmes, Miles & Smiles gives additional status miles to those members who already have elite status. This naturally makes it a bit easier, in general, to retain your elite status with Turkish Airlines. Anyhow, an inexpensive Business Class long-haul return should net you 15,000+ status miles on Turkish Airlines. You can sometimes find an interesting fare sale departing the UK, or start your trip in Scandinavia.
At the end of your first year, assuming that you managed at least 15,000 status miles on Turkish Airlines, your Elite status will be extended for another 12 months. (i.e. 2 years from the date of your status match)
Stage 4 – Earn 37,500 Status Miles During Your Second Year of Elite Status
Now that you have completed the requirements for the status match, your thoughts might turn to re-qualification. Here's where it gets tricky…
Standard Elite members – IMPORTANTLY! NOT those who completed a status match – have two ways to re-qualify for status. From the exact date that one qualifies for Elite status, a two-year re-qualification cycle commences. Elite members have two options:
Earn 25,000 status miles during the first year of their two-year cycle
Earn 37,500 status miles during their entire two-year cycle
However, because of the strange rules that Miles & Smiles applies to the status match, every status mile you earned during Year One is irrelevant. You can still redeem those 15,000+ miles for reward flights, but they won't help you re-qualify for Elite status.
This means that you must complete 37,500 status miles, but only during the SECOND YEAR of your Elite status.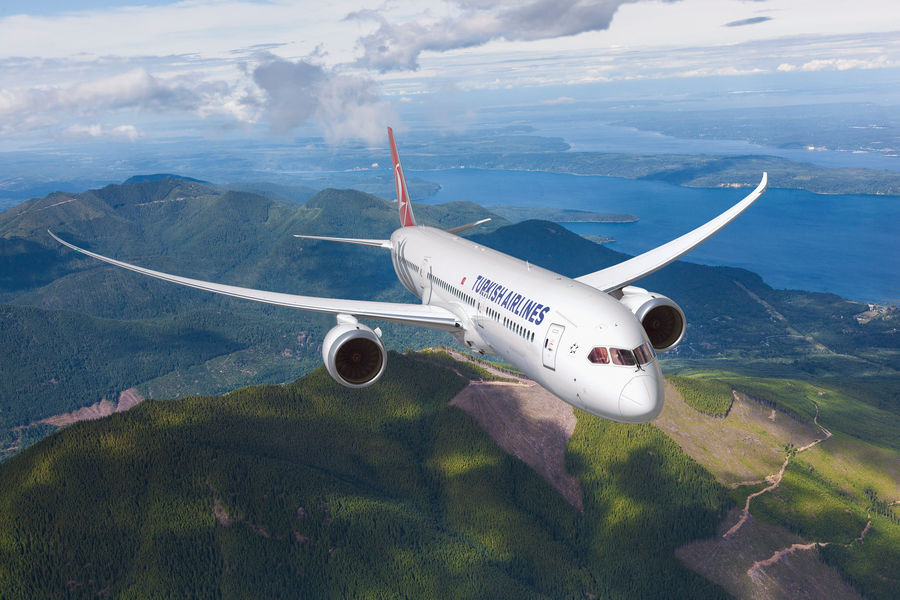 The Entire Process Summarised… Assuming a 1 March 2020 Start Date…
Apply for status match. Receive "Elite" status for four months from the date that your request is approved. i.e. 1 March – 30 June 2020.
Fly once on Turkish Airlines within those four months to have your Elite status extended for eight more months. i.e. 1 July 2020 – 28 February 2021.
That first flight does NOT count. Now you must earn 15,000 status miles on Turkish Airlines ONLY within the twelve months since your request was approved. i.e. between 1 March 2020 and 28 February 2021.
Starting from the one-year anniversary of your successful application, you have 12 months to earn 37,500 status miles on any Star Alliance airline. (crediting to Miles & Smiles of course) i.e. 1 March 2021 – 28 February 2022.
Assuming that you complete all of the above, you become a standard Elite member with two more years of Elite status. i.e. 1 March 2022 – 29 February 2024.
Should I?
The first part of the process is appealing. Turn your BA Gold into a year of Star Alliance Gold, just for taking a single paid flight on Turkish Airlines.
The second part gets tricky. You must earn 15,000 status miles on Turkish Airlines during the first year, with another 37,500 status miles (on any Star Alliance) required the year after.
Considering that you can earn Elite status on Turkish Airlines simply by earning 40,000 status miles within ANY 12-month period, the status match process actually feels more difficult in a way. After all, if you earn 40,000 status miles by paying to fly in Business Class – there is no shortage of Business Class fare sales at the moment – then your "Elite" status will have added little benefit. i.e. you're already receiving lounge access, fast track security, Business Class check-in, etc. due to your ticket.
No matter which method you choose, earning two years of Star Alliance Gold status is an appealing and even relaxing option, certainly when compared to the annual process of renewing your British Airways status.
Tomorrow we will be looking at other options for Star Alliance status.