British Airways Luxury sale
BA holidays are often a great way to save money and get the cost of flights down. They also come with the added bonus of extra Avios on top of any flight or car hire Avios. You get an extra 1 Avios per £1 spent on the total booking by booking a BA holiday. You also only have to pay a deposit instead of the full balance which can be very useful. The deposits are:
Flight + hotel and flight + car holidays between £300-£999: Just pay £150 deposit per booking
Flight + hotel and flight + car holidays between £1000-£2999: Just pay from £300 deposit per booking
Flight + hotel and flight + car holidays between £3000-£3499: Just pay from £350 deposit per booking
The full balance of the booking must be paid at least 5 weeks prior to your departure.
Although dates at the headline prices are limited, if it suits you there are some good deals to be had with holidays for the same prices or less than the flights by themselves. The offers must be booked by 30 October 2018.
Luxury Beach Holidays
Business class flights + 7 nights hotel start from:
Algarve (Faro) beach holidays from £358pp (if you want to push the boat out they have the Conrad Algarve for £618 or the new Anantara for £606)
Malaga beach holidays from £422pp
Seychelles beach holidays from £1,999pp
Mauritius beach holidays from £2,249pp
Mauritius beach holidays with All inclusive from £2,399pp
Bahamas beach holidays from £1832
Business class flights + 5 nights hotel start from:
Johannesburg: Flight + 5 nights hotel from £2058 pp
Durban: Flight + 5 nights hotel from£2113 pp
Cape Town: flights + 5 nights hotel from £2069 pp
Luxury USA Holidays
Business class flights + hotel
New York: 3 night city break from £1,479pp
Orlando: 7 night holiday from £1,699pp
Las Vegas 7 night holidays from £1,999pp
Vancouver: Flight + 7 nights hotel from £1932 pp
Washington:  Flight + 3 nights hotel from £1361 pp
Chicago:  Flight + 3 nights hotel from £1399 pp
Miami: Flight + 3 nights hotel from £2041 pp
Business class flights + car
Miami: flight + 7 day car hire from £1779 pp
San Francisco: flight + 7 day car hire from £1699 pp
You can find the special BA Luxury sale page here.
A very special (and expensive) Concorde momento
British Airways is partnering with luxury British watchmakers Bremont to launch of a new limited-edition watch that features metal from one of the most famous planes in history – Concorde. BA revealed the new watch yesterday exactly 15 years after Concorde's official farewell was held at Heathrow on October 24, 2003.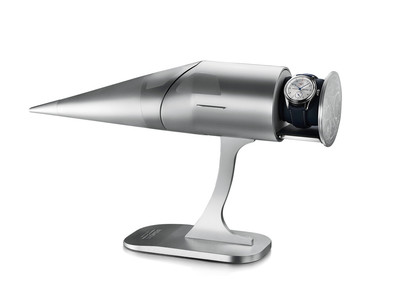 'The Supersonic' watch contains aluminium from the G-BOAB Concorde, known as Alpha Bravo, that was donated by British Airways to Bremont. The watch features an eight-day power reserve and has a sunburst white dial that represents Concorde's highly reflective paint. I love the motif of the Concorde silhouette on the subdial. The metal has been incorporated into the case back that features a description of the aircraft's main attributes: number and registration, years of active service, number of supersonic flights as well as her top speed. I also love the packaging with the box incorporating a stand with the outline resembling Concorde
The watch will be limited to 300 steel, 100 white gold and 100 rose gold pieces, with prices starting from an eye-watering £9,495!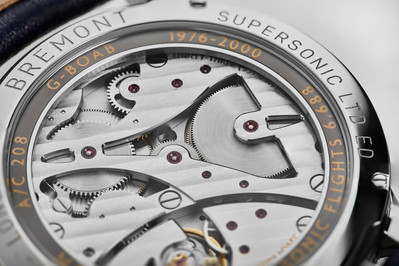 Alex Cruz, British Airways' Chairman and CEO, said: "Concorde was such a magnificent piece of engineering and will always be an important part of our heritage. We are hugely excited to have partnered with Bremont, another British brand with a history of exceptional design, as we celebrate Concorde's 50th year and look ahead to our centenary in 2019."
Concorde Alpha Bravo was registered in 1974 and was the third Concorde to be added to the fleet, taking to the skies for the first time in May 1976. In September 1984, she set a distance record for an airliner with a 4,565-mile flight from Washington to Nice and in November of that year, flew the inaugural charter service from London to Seattle via New York. She was even famed for flying the England squad home from France from the 1998 World Cup.
Parts of the proceeds from the watches will be donated to the Air League Trust, an organisation that works to teach underprivileged children to learn how to fly. This cause is part of a wider network of charities supported by British Airways, known as Flying Start.
More hacking revealed for Cathay and BA customers
British Airways
BA have revealed that their data breach is potentially worse than they first thought. The investigation has shown the hackers may have stolen additional personal data. BA will now notify the holders of 77,000 payment cards, not previously notified, that the name, billing address, email address, card payment information, including card number, expiry date and CVV have potentially been compromised, and a further 108,000 without CVV. The potentially impacted customers were those only making reward bookings between April 21 and July 28, 2018, and who used a payment card.
BA do not have conclusive evidence that the data was removed from British Airways' systems, they are using caution and notifying potentially affected customers, advising them to contact their bank or card provider as a precaution. If you hold an Amex issued card such as the BA one, you may not know that in the last round of the data breach they specifically asked customers not to contact them for a new card as their fraud prevention system would detect any unusual activity (I can testify to their efficiency and they have noticed long before I would). If you are not contacted by British Airways by Friday 26 October at 1700 GMT, you don't need to take any action.
BA have also revealed from their investigation that fewer customers were impacted than originally thought.  Of the 380,000 payment card details announced, 244,000 were affected and there have been no verified cases of fraud.
The BA official data hacking page is here. 
Cathay Pacific
Cathay Pacific announced today that it has discovered unauthorised access to the passenger data of up to 9.4 million people.
They are in the process of contacting affected passengers to provide information on steps they can take to protect themselves.  No travel or loyalty profile was accessed in full and no passwords were compromised.
The following personal data was accessed: passenger name; nationality; date of birth; phone number; email; address; passport number; identity card number; frequent flyer programme membership number; customer service remarks; and historical travel information.
Cathay Pacific has notified the Hong Kong Police and is notifying the relevant authorities.
I myself have been affected I think and received a phishing email today, so if you do receive any emails from Cathay make sure you are certain it is from them. Any emails should come from [email protected]
Anyone who believes they may be affected can contact Cathay Pacific in the following ways:
Via the dedicated website – infosecurity.cathaypacific.com – which provides information about the event and what to do next
Via Cathay Pacific's dedicated call centre available after 12:30/25OCT (GMT+8) (toll free numbers are available on infosecurity.cathaypacific.com)
Email Cathay Pacific at [email protected]