The Algarve in Portugal is a great destination for a late summer or autumn break. I have visited in February, October, and November, and on all three occasions, it was warm enough to sit outside and swim in a heated pool.
I have stayed at the Conrad Algarve three times now and would happily return again.
It is one of my favourite luxury hotels in Europe, especially for relaxation.
Booking
If you want to pay cash, your best bet is to book through a Hilton Impressario agent. These are luxury travel agents who are able to give extra Hilton benefits and you still get all the points and perks as a Hilton member the same as booking direct which is not the case with most travel agents.
The rates are flexible and for most places don't need payment in advance. The Impressario rates are available on Conrad, LXR and Waldorf Astoria brands.
The benefits are:
Complimentary Breakfast for 2 people
$100 USD hotel credit per stay, or local currency equivalent
Next category upgrade, subject to availability
Double Hilton Honors points for the clients
There are some good deals currently with $200 or three for two.
You can book Hilton Impressario rates with our partners Debonair who are part of Pro-Travel, one of the largest collections of independent luxury travel agents in the world.
The Hotel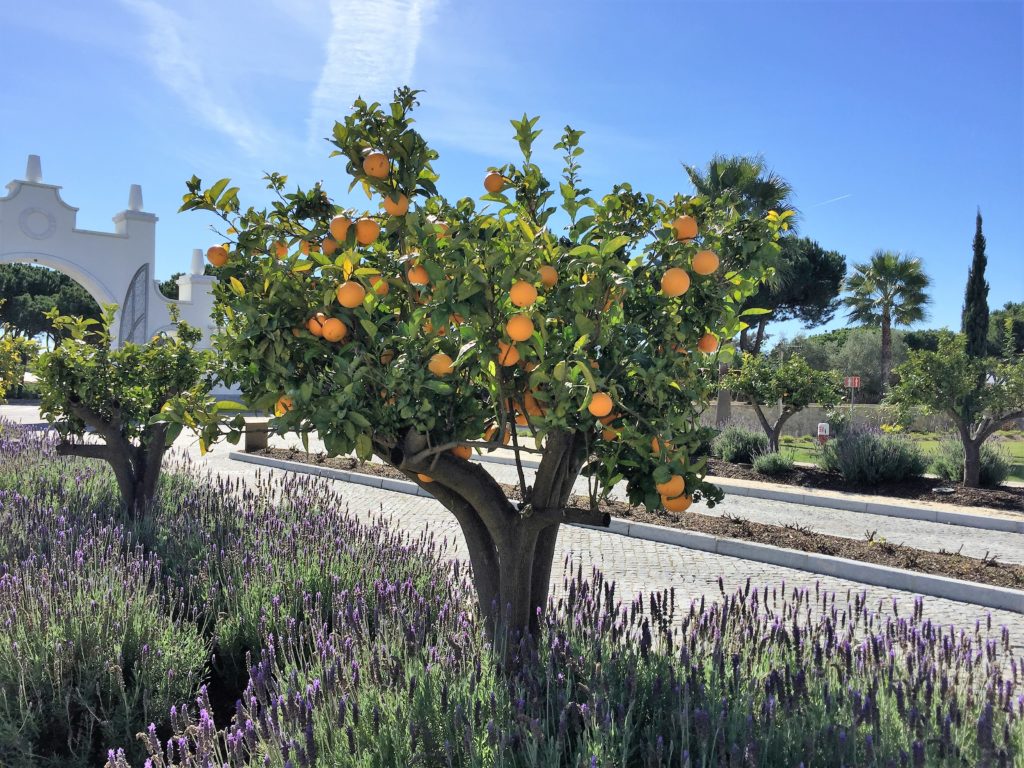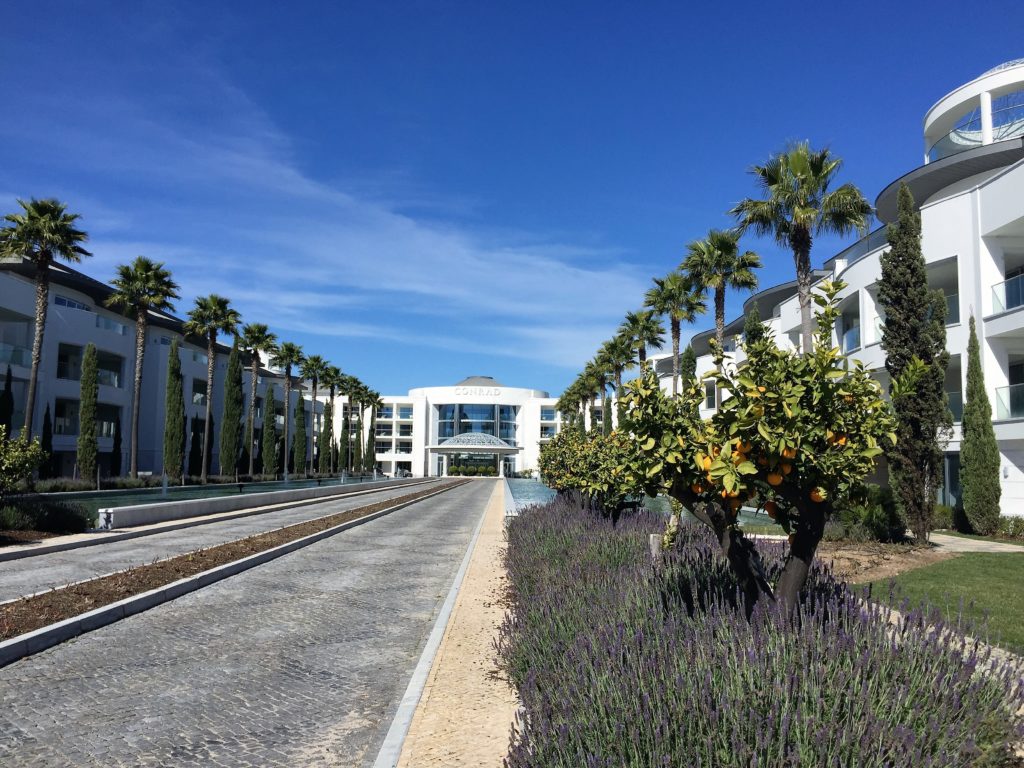 The Conrad Algarve hotel has been open since 2012 and is rated 5/5 on TripAdvisor. It is situated only 20 minutes drive from the airport which was very handy. Location wise it is not on the sea, but it does have lovely views of the countryside. If you hire a car then it is only a few minutes drive to the coast or during the summer the hotel run a beach shuttle every hour. The hotel has a great location overall being between Quinta do Lago and Vale do Lobo resort areas. Just across the road is the upmarket Quinta shopping centre with a number of restaurants as well.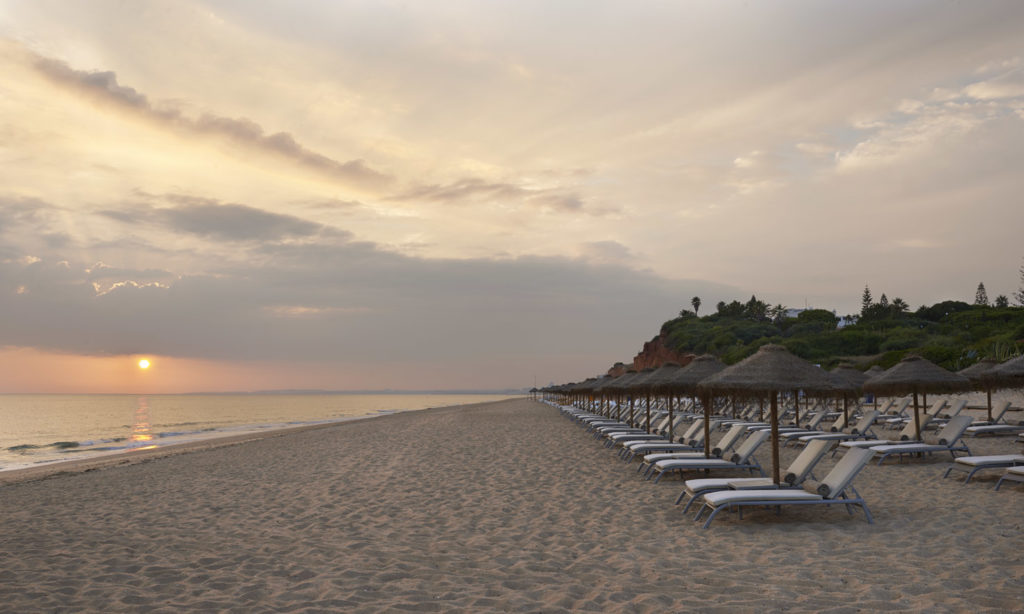 Check-in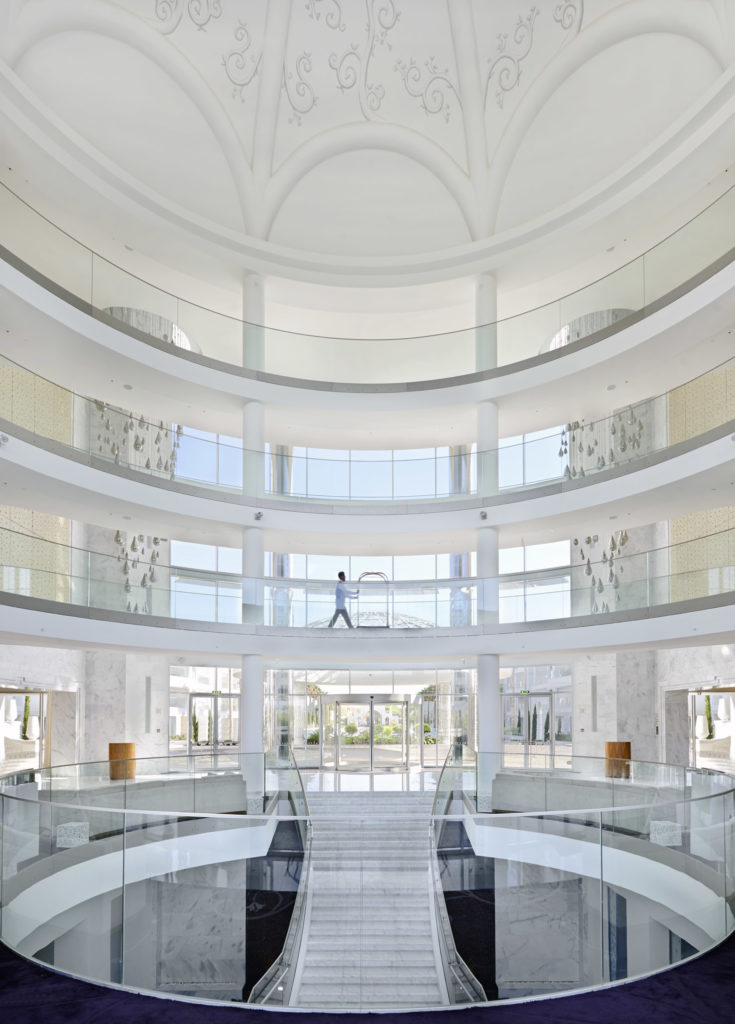 The check-in process was quick and efficient and set the tone for the stay with the friendliness of the staff. I was invited to sit at the desk and offered a drink whilst I checked in. I had booked the lowest category room, a Deluxe King, but due to my Diamond Status I had been upgraded to a 1 bedroom suite with a pool view. Result!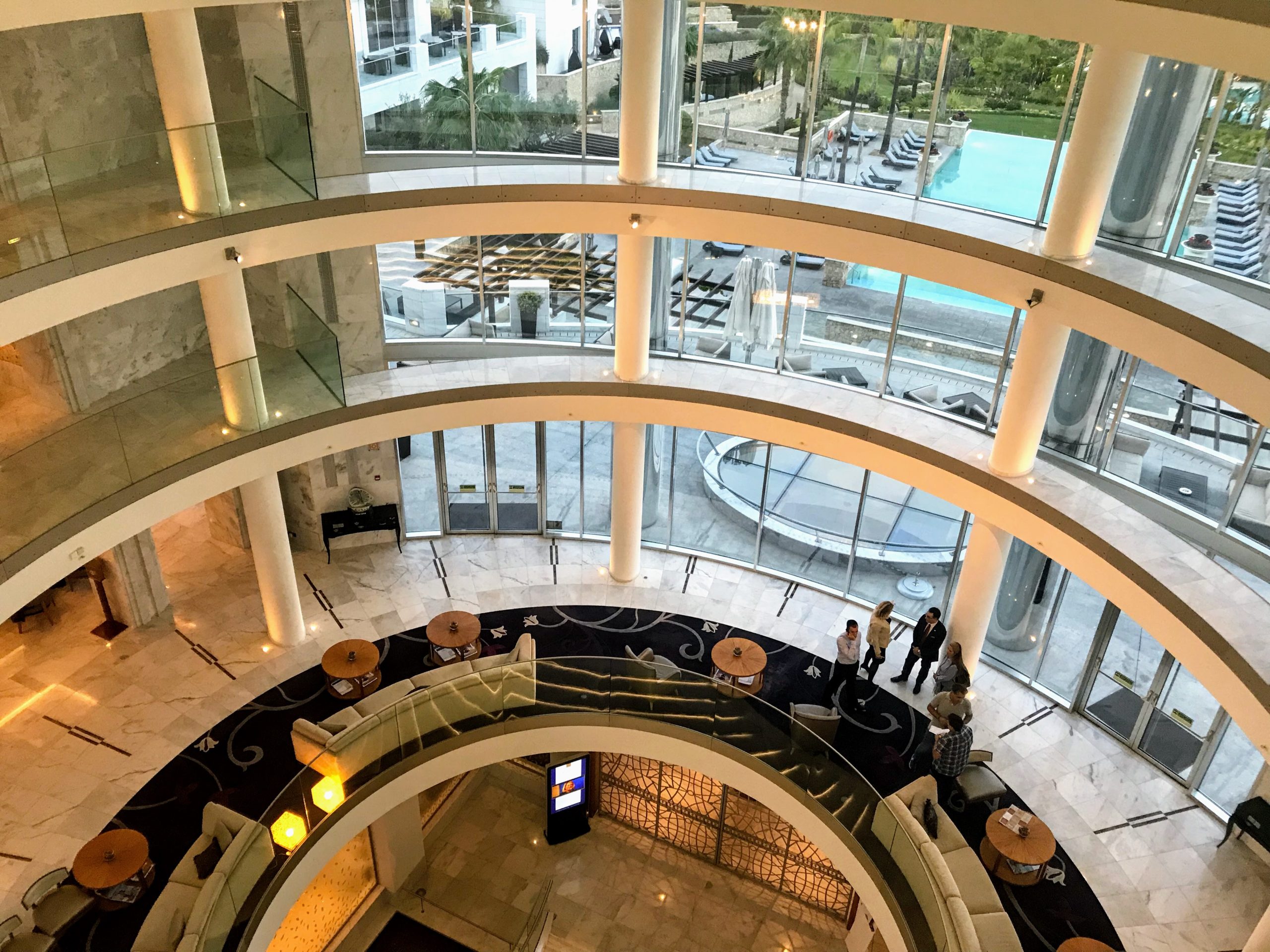 Prior to the visit, I had been contacted by Guest Relations who explained about the benefits for Diamond members and booked a few things for me. Whilst sitting at the desk she came over to introduce herself and instantly remembered who I was and what I had booked which was very impressive.
Hilton Diamond Benefits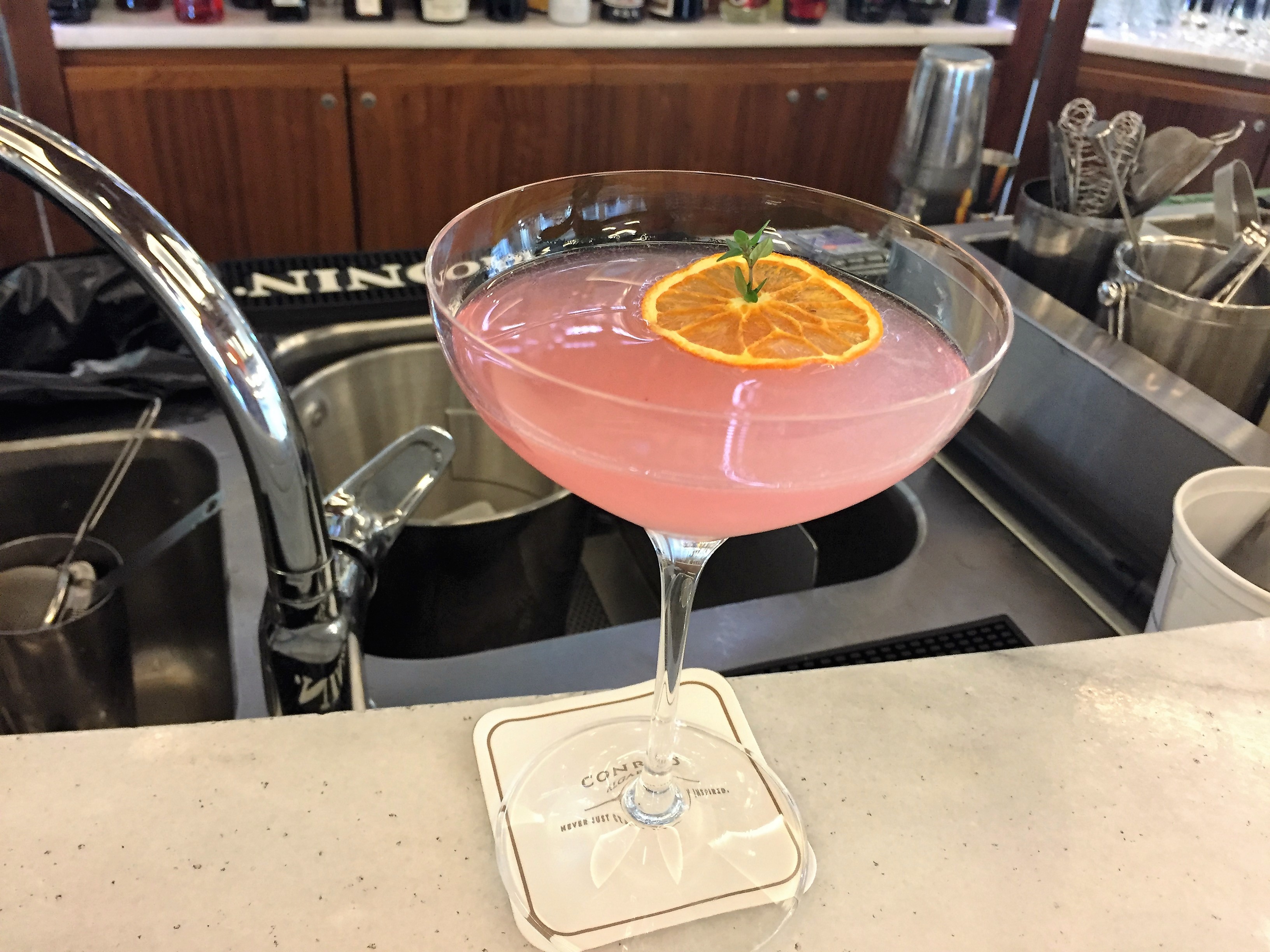 As there was no lounge there was a separate list of benefits:
Free Internet & Daily Newspaper – Daily Mail
Complimentary Water & Special Turndown Amenity
1 Tea Ceremony (High Tea not included) or one Cocktail Experience complimentary per stay – Lago Lounge Bar for two Persons (advance booking required)
Late check Out subject to availability
Complimentary breakfast
I chose the Cocktail Experience in the Lago lounge bar. I watched as the mixologist chose a cocktail to suit my particular taste and then showed me how to make it. The cocktail was named after the Bob Marley song 'No woman no cry'. It was similar to a margarita with blueberries and lemon thyme. I was impressed with the range of fresh ingredients that went into the cocktail. I was then free to enjoy my cocktail in the bar.
On a subsequent visit, Paul was allowed behind the bar to give it a go himself.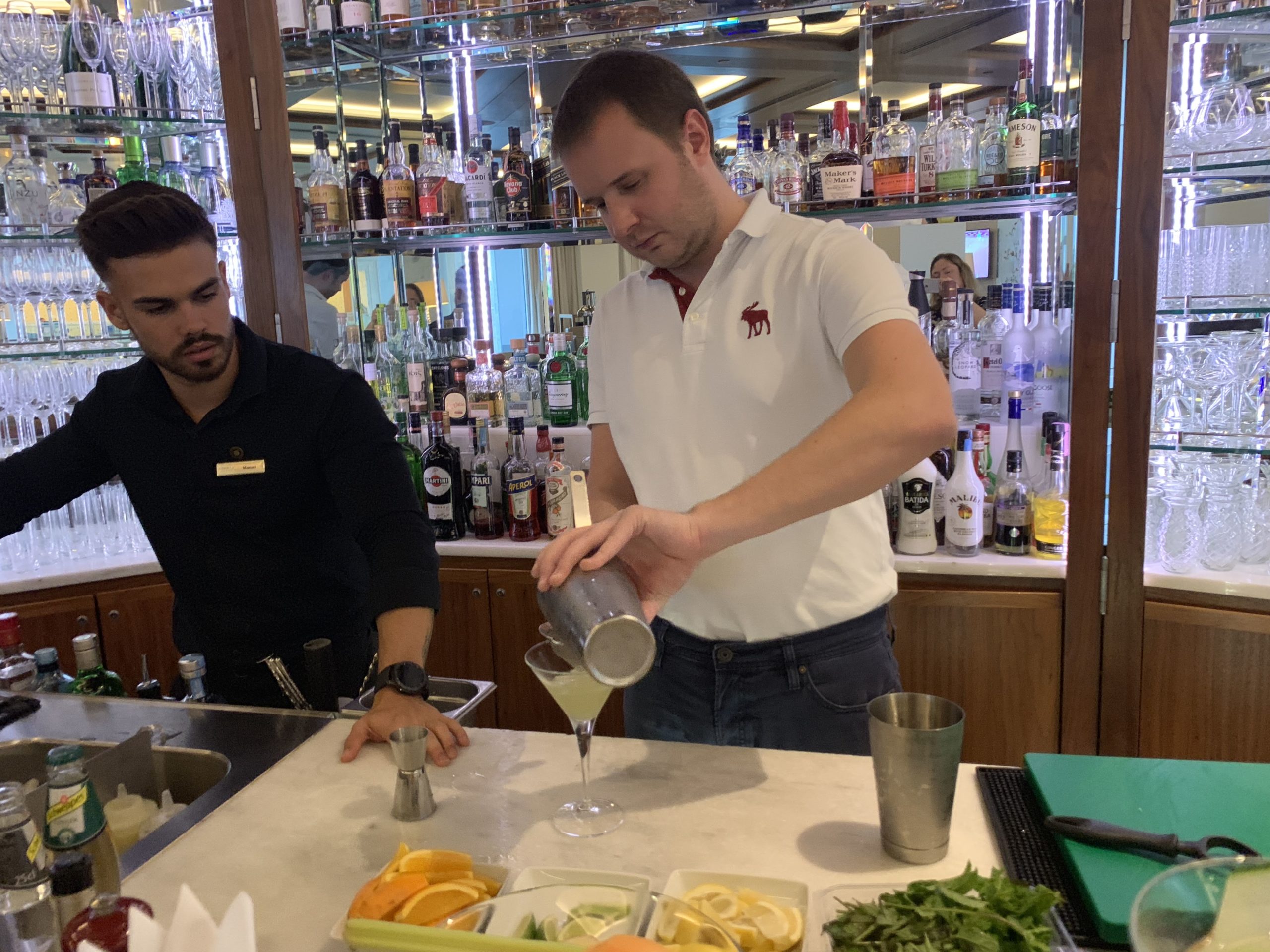 Staff
The staff are what make this such a special hotel. Everyone I interacted with was incredibly helpful and friendly. For example, they remembered my name and where I sat when I arrived at breakfast. The person who delivered my room service helped me to set up the DVD player when I was struggling. They also called maintenance to come and fix it as there was a problem.
The rooms
King Deluxe suite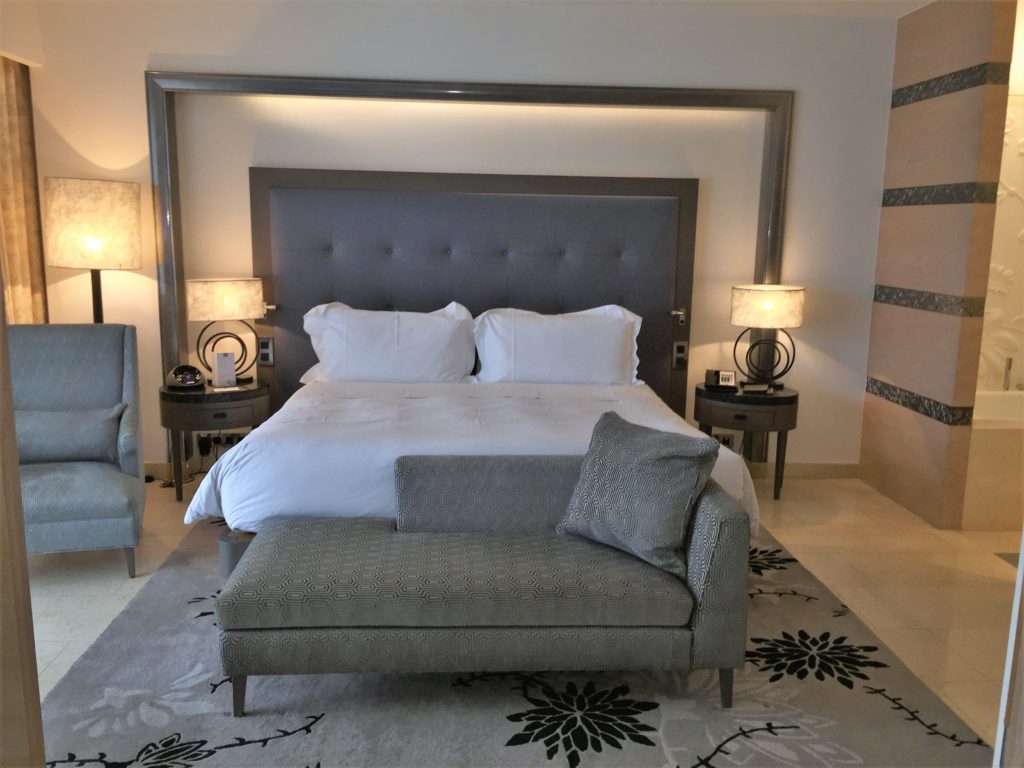 The King Deluxe one bedroom suite (my room) was quite stunning with a beautiful view of the pool from the large balcony. The living area had a home cinema sound system with a DVD player. The TV also had a reasonable selection of English channels.
Have a look at my 360 photo on Facebook to see the size and view from the balcony:
There was a Nespresso machine and a Bugatti kettle with digital temperature readout as well as a wide selection of teas. Fresh milk was available in the fridge. I was greeted with traditional Portuguese custard tarts and 2 large bottles of mineral water.
The bedroom had an additional TV and an extra large bed. The pillows were the right blend of softness and support, although I did find the bed a little firm for my taste. Overall I slept well and the room was very quiet.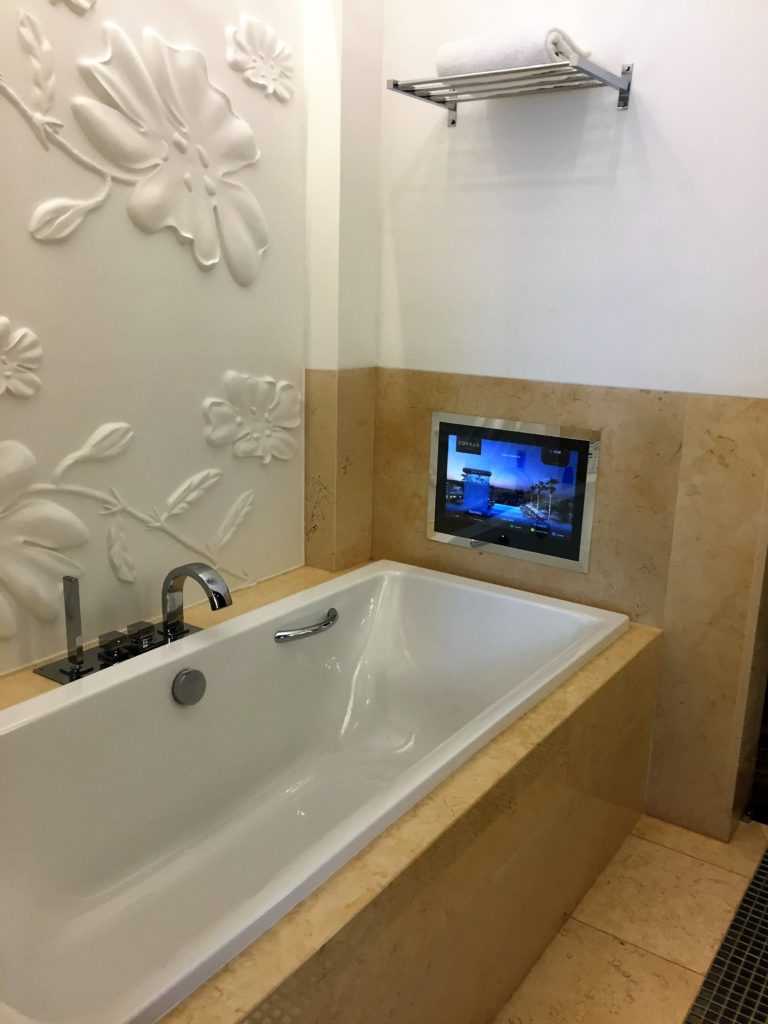 The bathroom had twin sinks, a soaking bathub with TV, a large shower and his and hers bathrobes. Toiletries are now the standard Conrad Shanghai Tang.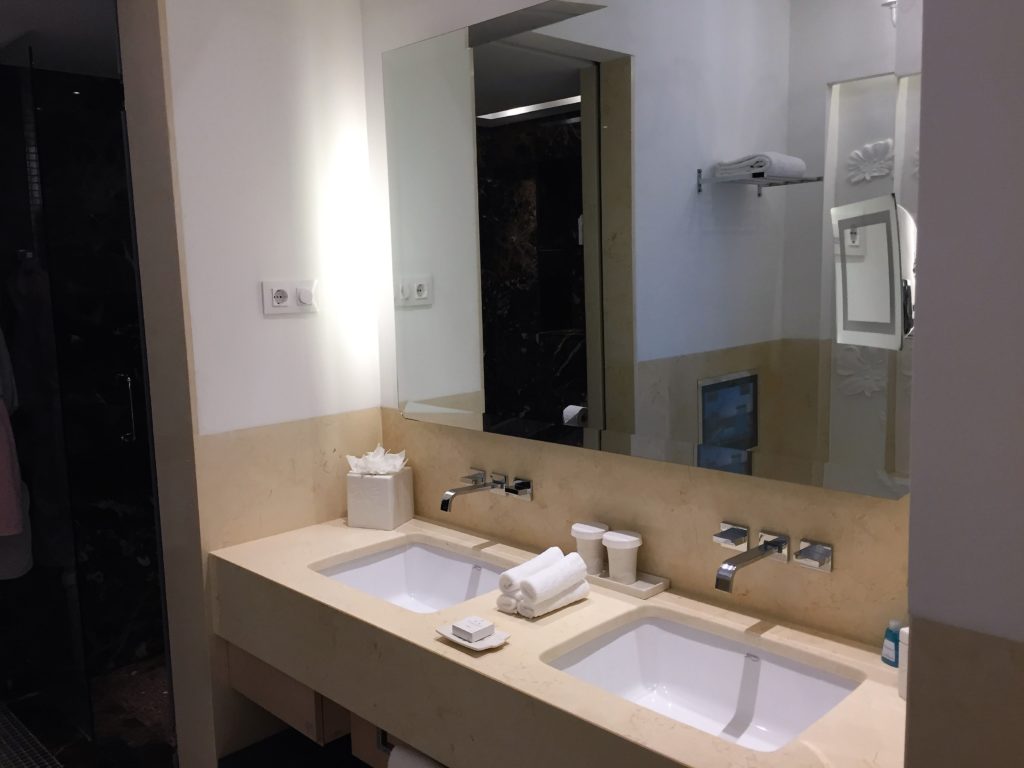 Deluxe room

This is the entry level room but it is still luxuriously equipped with a TV by the bath and Nespresso machine. Personally I would recommend the pool view version as it is a lovely view to sit on your balcony and enjoy. As a Gold member Roving Reporter got an upgrade to a Pool View room.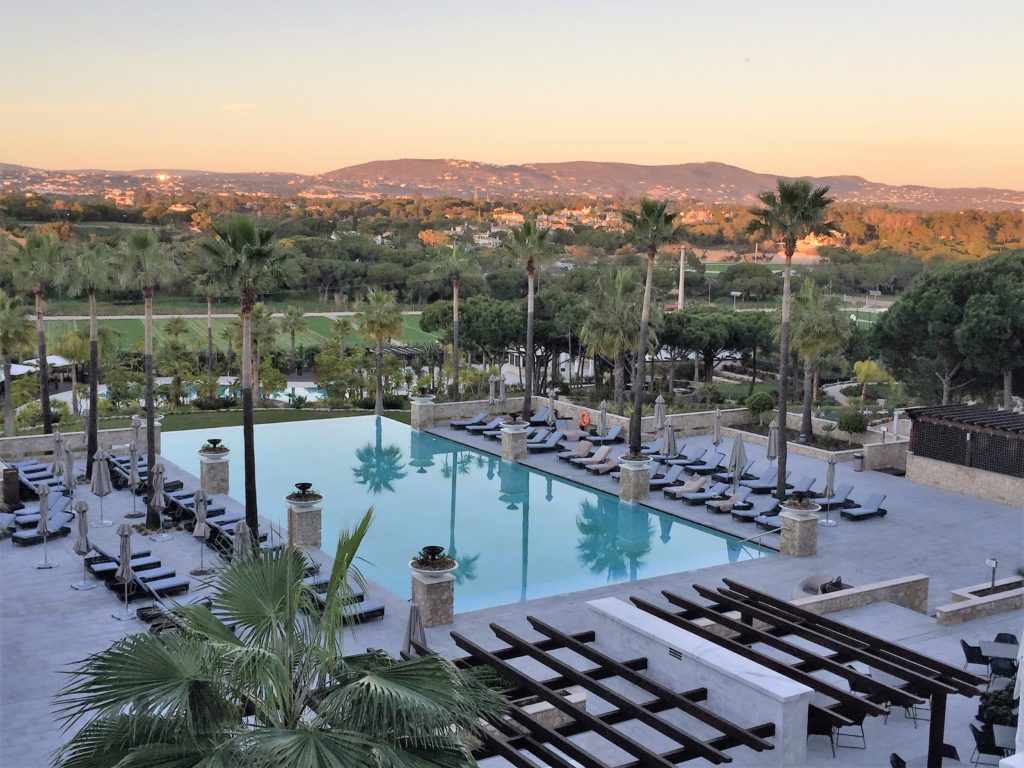 Grand Deluxe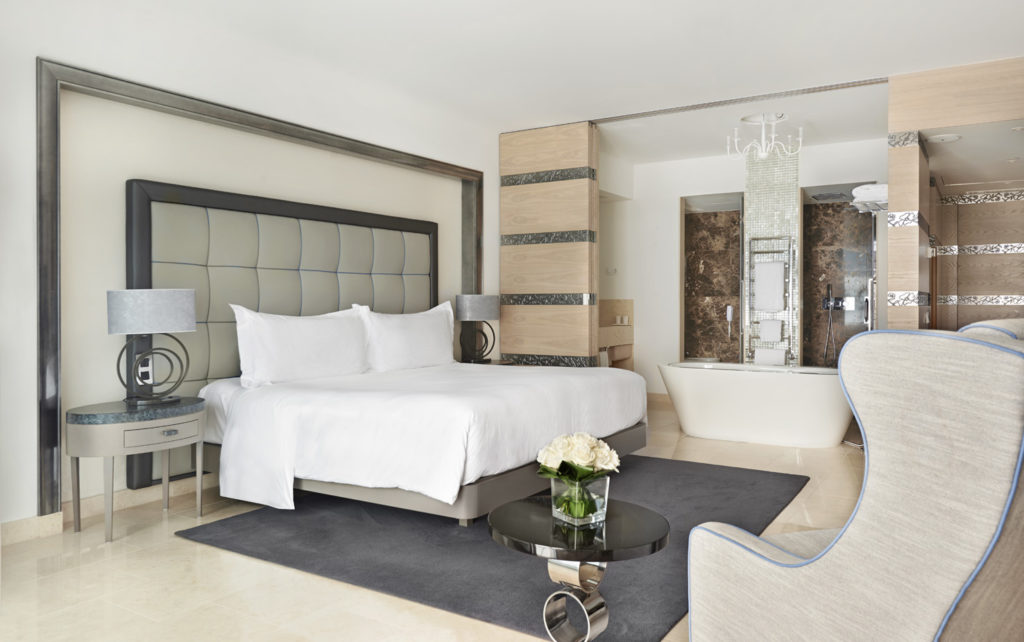 This is similar to the Deluxe King, only slightly larger and with a free-standing bathtub in some rooms. You will need to request the free-standing bath as not all rooms have them. Again, I would recommend the pool view.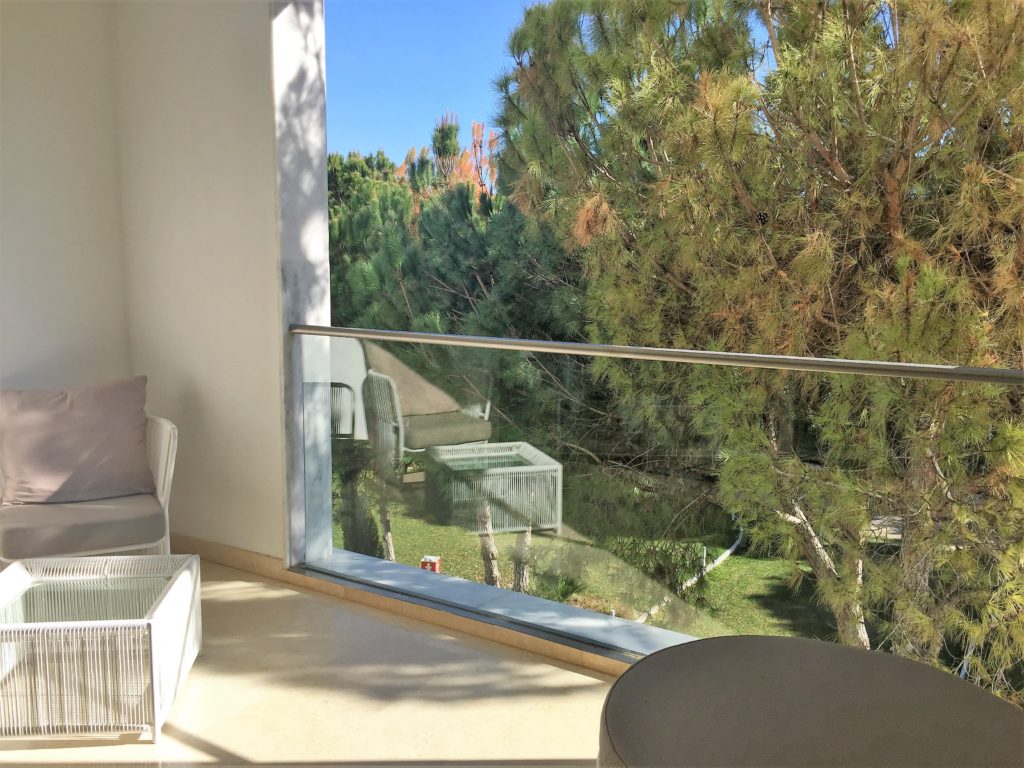 Roof Terrace Suite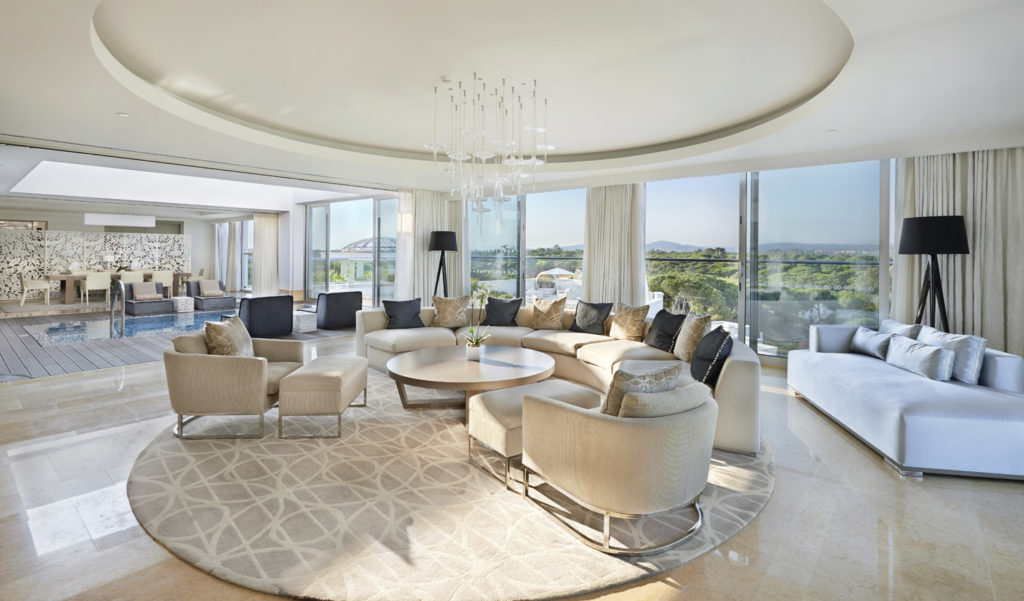 This was voted the best suite in Europe and is like something from a Bond film or celebrity lifestyle photoshoot! The suite costs from around £2500 a night so I will be saving up my Hilton points at 1,606,000 a night for a while to get a stay in this suite! The room centerpiece is the stunning swimming pool with a sliding roof.
There is a steam room, sauna, private lift, butler, dining room, lounge, four-poster bed, and an office. It also has one of the largest roof terraces I have ever seen!
In part 2 I will look at more aspects of the hotel.
If you want to pay cash, your best bet is to book through a Hilton Impressario agent. These are luxury travel agents who are able to give extra Hilton benefits and you still get all the points and perks as a Hilton member the same as booking direct which is not the case with most travel agents.
The Conrad is also available as a package holiday with BA Holidays which you can find here.
Conrad Algarve part 2 – facilities, spa, activities and dining
Conrad Algarve part 3 – return visit and Gusto by Heinz Beck fine dining restaurant