Finnair to join Avios and move to spend-based scheme
This morning, Finnair revealed that it will refresh its Finnair Plus loyalty program by introducing Avios as its new loyalty currency in early 2024. This is good news for Avios collectors. Although you can already use Avios to buy Finnair flights through ba.com, you can't use them to upgrade. Prices to Helsinki, for example, can be quite pricey in business class, so booking economy and upgrading with Avios will be very handy if you still want to earn some tier points. It will also be interesting to see what the redemption rates will be with Avios, as often other airlines have better redemption rates and taxes and charges than on ba.com. For example, both Iberia and Aer Lingus offer much-reduced taxes and charges by booking with them.
At the moment, I am waiting for confirmation as to how exactly you will be able to transfer Avios between Finnair and BA. There are three models used by other airlines: Qatar's, where you have to link your Privilege account to your BA account before transferring and then through the Combine My Avios for Iberia or Avios.com for Aer Lingus. Given that Finnair is not part of IAG, I suspect it will be like the Qatar model. We also don't know whether you will be able to transfer directly to other Avios airline partners or have to go through BA, but again, my guess is it will be via ba.com
However, it is not all good news if you are a Finnair Plus member, as like BA and Iberia, the program will also move to a new spend-based system. On the upside, there will be new milestone benefits to enable members to receive extra rewards, such as additional upgrade benefits, when reaching certain point limits within their existing tier. The Finnair Plus loyalty program will also become spend-based, rather than driven by the number of flights flown. Members will be able to move from one tier to another based on the money spent on Finnair's flights and travel extras. Tier limits will be revised to reflect the switch to Avios and the new spend-based earn of tier points.
Finnair Plus award points will be converted to Avios with a 3:2 ratio, and the purchasing power of the current points remains unchanged – Avios prices are also updated with the same 3:2 ratio. Collecting tier points and loyalty currency on partner-marketed or operated flights will continue to be based on the travel class, booking class, and distance flown. However, you will collect based on miles, not kilometres, flown.
If you book your Finnair flight before the new rules are implemented in early 2024, you will collect loyalty currency and tier points in Finnair Plus based on the ticket type or booking class and the region. You won't collect tier points and Avios from travel extras for bookings made before the changes take effect in early 2024 even if you purchase travel extras after the changes have been implemented.
In more good news, there should be more availability to redeem Avios on Finnair. From early 2024, they will increase the number of Classic award seats and guarantee at least four award seats on Finnair flights within Europe and eight on Finnair long-haul flights. For business class, there will be at least two seats released on each flight and two for premium economy as well.
| Region | Economy Class | Premium Economy | Business Class |
| --- | --- | --- | --- |
| Flights within Europe** | at least 4 | – | at least 2 |
| Flights between Europe and Asia, North America, and Dubai*** | at least 4 | at least 2 | at least 2 |
New opportunities for spending and collecting Avios
This obviously brings a few extra earning and spending options, but mainly there is not that much to get excited about. Via Finnair Plus, you will be able to collect and redeem Avios on Braathens (domestic Swedish airline) and Juneyao Air. For hotels, there are some Scandinavian options like Scandic for earning and Clarion for redemption, but you will be able to redeem Avios on IHG. However, redeeming Avios on hotels is rarely good value. You will also be able to earn Avios on Shangri-La, which is useful. There are also some new car hire companies such as Hertz, Europcar and Sixt that you will be able to collect Avios on.
Ole Orvér, Finnair's Chief Commercial Officer, said: "2024 marks the start of a new era with our loyalty program, with new benefits and improved options for our members to use their earned Avios – both within Finnair and IAG Loyalty's partner network.

"The move to a spend-based program rewards customers directly for their spend, just like many retail loyalty programs do. These moves allow us to leverage the full potential of our loyalty program and make it attractive to a wider audience."
You can find the full announcement on Finnair here.
Free internet access onboard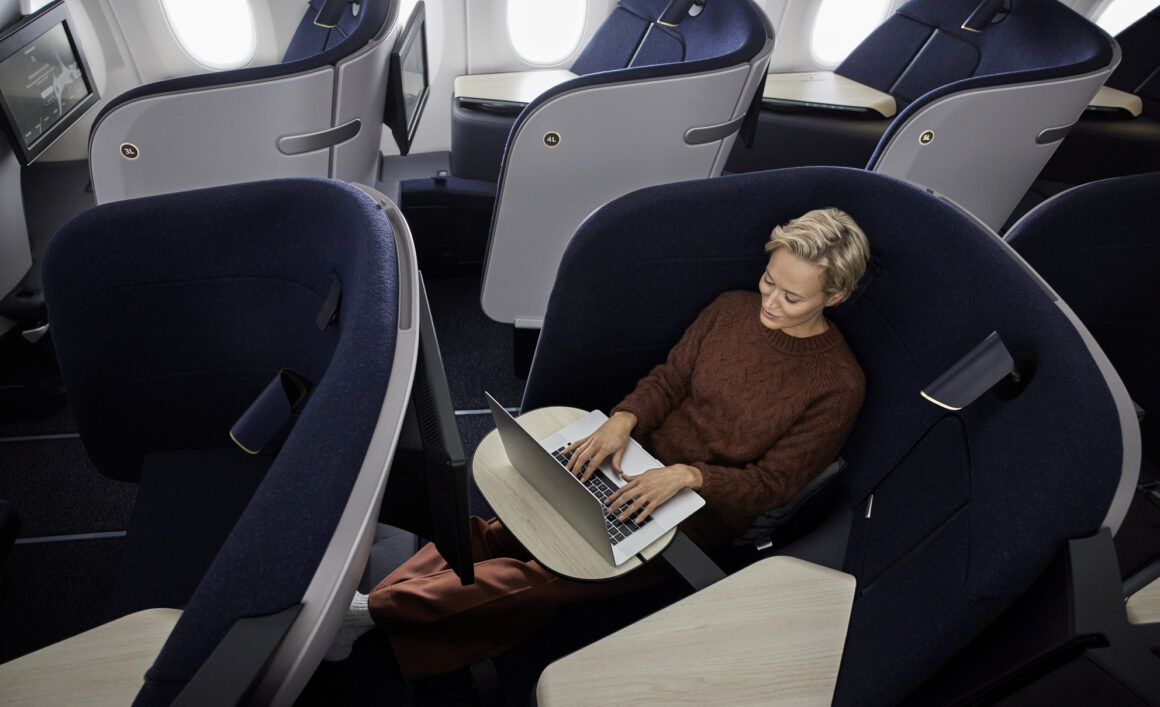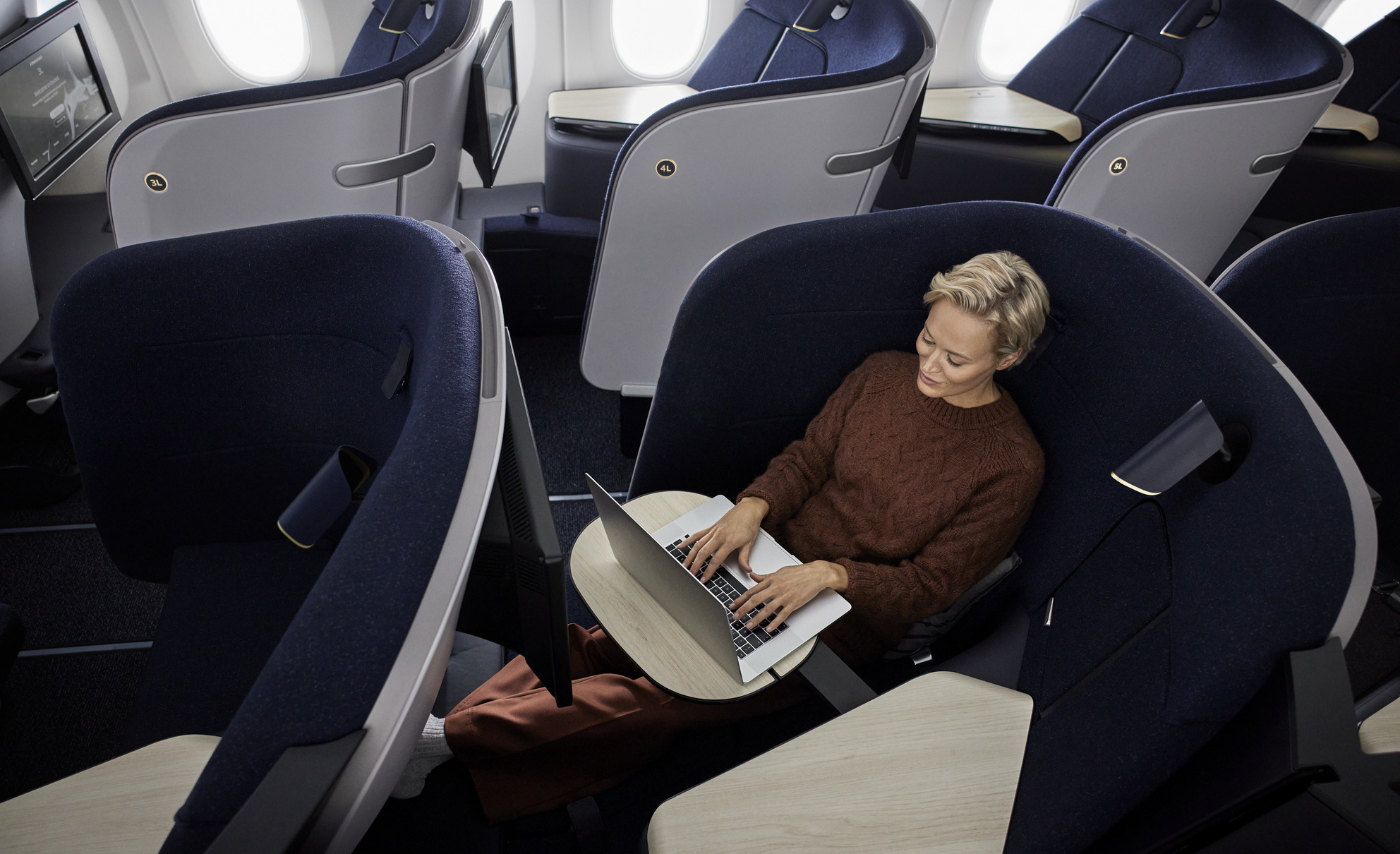 If you are flying Finnair short-haul there is some welcome news. Currently, you get 30 minutes of free internet access in business class only. Now Finnair Plus members will now also receive complimentary internet access for messaging as a new benefit on Finnair's short-haul European flights operated with the narrow-body Airbus fleet, regardless of their tier status. So if you are flying Finnair, make sure you join Finnair Plus before you fly.
New Helsinki lounge
Finnair will also invest in new, more spacious lounge premises on the Schengen side of Helsinki Airport. The lounge will move to new premises in 2024 and feature a dedicated area for top-tier members. Finnair's non-Schengen lounge already has the Platinum wing for BA Gold/Oneworld Emeralds and Finnair Plus Platinum members. The current Schengen lounge will continue to serve customers until the new lounge opens.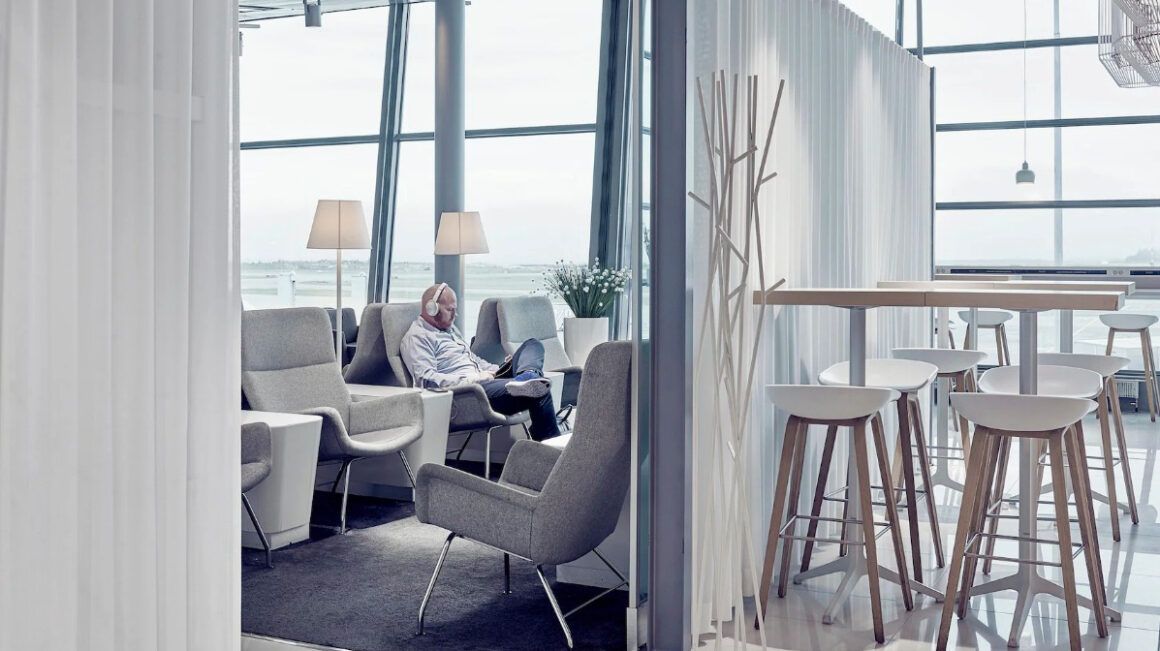 The Schengen lounge is definitely in need of a larger area as the last couple of times I visited it has been very crowded. Personally, I'd prefer to visit one of the many restaurants in the terminal when it is like that. It is good news that they will keep the old lounge open in the meantime, as when they refreshed it last time, it was closed, and the replacement lounge was even more crowded! It will be interesting to see if they change the menu and drinks on offer as they are not nearly as good as the non-Schengen offerings.
You can see more about Finnair's lounges and flying business class with them here.