Nectar points and British Airways have today announced a new partnership, giving customers the opportunity to convert Nectar points into Avios and plan for some amazing future travel memories. Nectar, the United Kingdom's largest coalition loyalty programme, is owned by Sainsbury's but offers around 300 partners, giving lots of new opportunities for collecting Avios.
It means that for the first time ever, customers who collect Nectar points will be able to convert their points balance to Avios through the British Airways Executive Club, which can be put towards flights with British Airways, as well as upgrades, hotel stays, car hire and more.
Avios don't expire as long as members collect, use or purchase at least one Avios every 36 months, and if members change their mind about a flight, they won't lose their Avios as changes or cancellations can be made up to 24 hours before a flight for a small fee. Being able to collect Avios on your weekly shopping again, plus multiple other options are very useful to stop Avios expiring, now we are not flying anywhere for a while!
James Moir, Managing Director at Nectar, said: "Partnering with British Airways allows us to provide another exciting way to reward our Nectar customers. Although the past year has been uncertain, it's important to have something to look forward to. We are delighted to offer customers the chance to turn their points into some incredible future travel experiences via Avios and for the first time, Avios can be turned into Nectar points so customers can make the most out of their everyday spending."

Carolina Martinoli, British Airways' Director of Brand and Customer Experience, said: "Today's announcement will give our loyal Executive Club Members even more ways to collect and spend Avios and we are excited about the opportunities this new partnership will bring. Everyday spending can quickly become a flight, upgrade or hotel stay giving members of Nectar and the Executive Club something to look forward to after a difficult last year."
How many Avios can I earn?
The conversion works both ways and customers who wish to receive more Nectar points can convert 250 Avios into 400 Nectar points. Average customers get over 3 times more points with the latest offers on the Nectar app. It's fairly easy to get up to 20 points per £1 if you shop the offers on the app. There are plenty of opportunities here to "game" getting extra points here by stocking up on special offers. You can download the Nectar app on the Apple Store or Android.
How do I convert my Nectar points into Avios?
Customers can convert Nectar points into Avios, and vice versa, from 25 January 2021. To convert points, customers can link their Nectar and British Airways Executive Club accounts. Customers who are not existing British Airways Executive Club or Nectar members can join either club for free. Customers can link their accounts by visiting either the Nectar website or British Airways Executive Club website.
Every 400 Nectar points collected can be converted into 250 Avios – and vice versa. You have to convert in multiples of 400 Nectar Points. Like you could with Tesco's, you can set your Nectar points to auto-convert. This can be done either every month or when you reach a certain threshold.
What's more, to celebrate the launch, customers who convert a minimum of 1,600 Nectar points by 14 February will be rewarded with a bonus 500 Avios. Customers will also be rewarded with 2x Nectar points at Sainsbury's until 19 April 2021.
Do Nectar points expire?
Not as such but if you don't use your Nectar account for a year (earning or redeeming), it will be closed.
Where else can I collect Nectar points?
You can collect Nectar points when shopping for groceries and buying petrol at Sainsburys. You can also get points on Sainsburys Travel Money. Collectors can also get Nectar points every time they shop online via nectar.com at almost 300 leading online retailers. Partners include Ebay, Argos, Café Nero, Esso and Vue.
You can get a Nectar tool bar to remind you if you are shopping online to remind you to collect Nectar points.
Credit cards
This also now gives another opportunity for collecting Avios on a non-Amex card. You can see the other options in this article.
Nectar American Express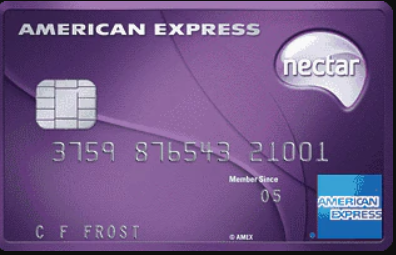 The Nectar American Express is offering 20,000 bonus Nectar points £2,000 in your first three months of Cardmembership. This would convert into 12,500 Avios. The card is free for the first year and then costs £25 a year.
You collect 2 points for every full £1 spent on the Card and with Nectar Partners you collect a minimum of 3 points per £1 spent at Nectar partners when using the Credit Card and loyalty card. That equates to 1.25 Avios per £1 for normal purchases. This is a better earning rate than the free BA Amex if you just want to convert to Avios. It's also better than the Amex Gold card for normal spending, although that has a few extra perks. Both of those cards only offer 1 Avios per £1 for most purchases.
Nectar Mastercard
You can collect 10,000 bonus points when you use your card to spend a total of £400 or more at Sainsbury's, Argos or Tu Clothing during the 2 months after your account is opened. This equates to 6250 Avios. Then it's up to 3 points per £1 spent at Sainsbury's, Argos, and Tu Clothing when you use your credit card and swipe your Nectar card. And you'll collect 1 Nectar point for every £5 you spend elsewhere. This is quite frankly an awful earning rate at 0.2 Nectar points per £1.
They also have a good 0% offer for purchases for up to 17 months and the card is free.
The catch is that to apply for a credit card you must be a Nectar member and should have been one for at least 6 months. The only reason to get this card with this earning rate would be the sign-up bonus or the 0% offer, unless you need a back-up card for non-Amex purchases.
For more information about Nectar and to join, please visit www.nectar.com
Disclaimer: Turning Left for Less is a journalistic website. Nothing here should be taken as financial advice, and it is your own responsibility to ensure that any credit card is right for your circumstances. Recommendations are based only on the ability to earn miles and points or get travel perks and do not consider any financial considerations beyond the basic fee for the card.