This is a review of my stay at the Corinthia Hotel London in November 2017. I have written about the Corinthia Hotel London many times on TLFL as it is one of my favourite hotels in London. This time I will be doing a more in-depth review of my stay as well as looking at a few of the room categories including one of their most sumptuous suites.
Location and history
The Corinthia has a well-connected location in Whitehall a couple of minutes walk from Embankment tube station. Waterloo, Charing Cross, the Southbank and Trafalgar Square are all also within walking distance.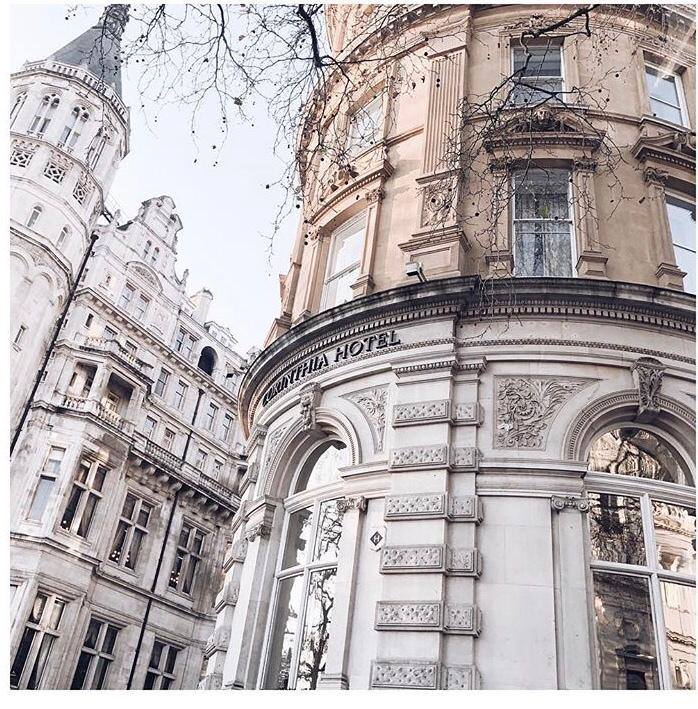 The Corinthia building was originally a hotel, the Metropole, but was used as emergency government offices during World Wars I and II. After WWII it was owned by the Ministry of Defence and remained as government offices until 2004. One of the things I love about the hotel is the sympathetic restoration which adopts a classic but modern style. They have respected the original features but ensured that every modern luxury is catered for.
Check-in
As I arrived at the entrance, a doorman in top hat greeted my taxi and took my bag for a seamless arrival into reception. Check-in, as usual, was quick and efficient plus it was good to see I was welcomed back as a regular guest and given an upgrade. If you book direct with Corinthia, you will get an upgrade subject to availability.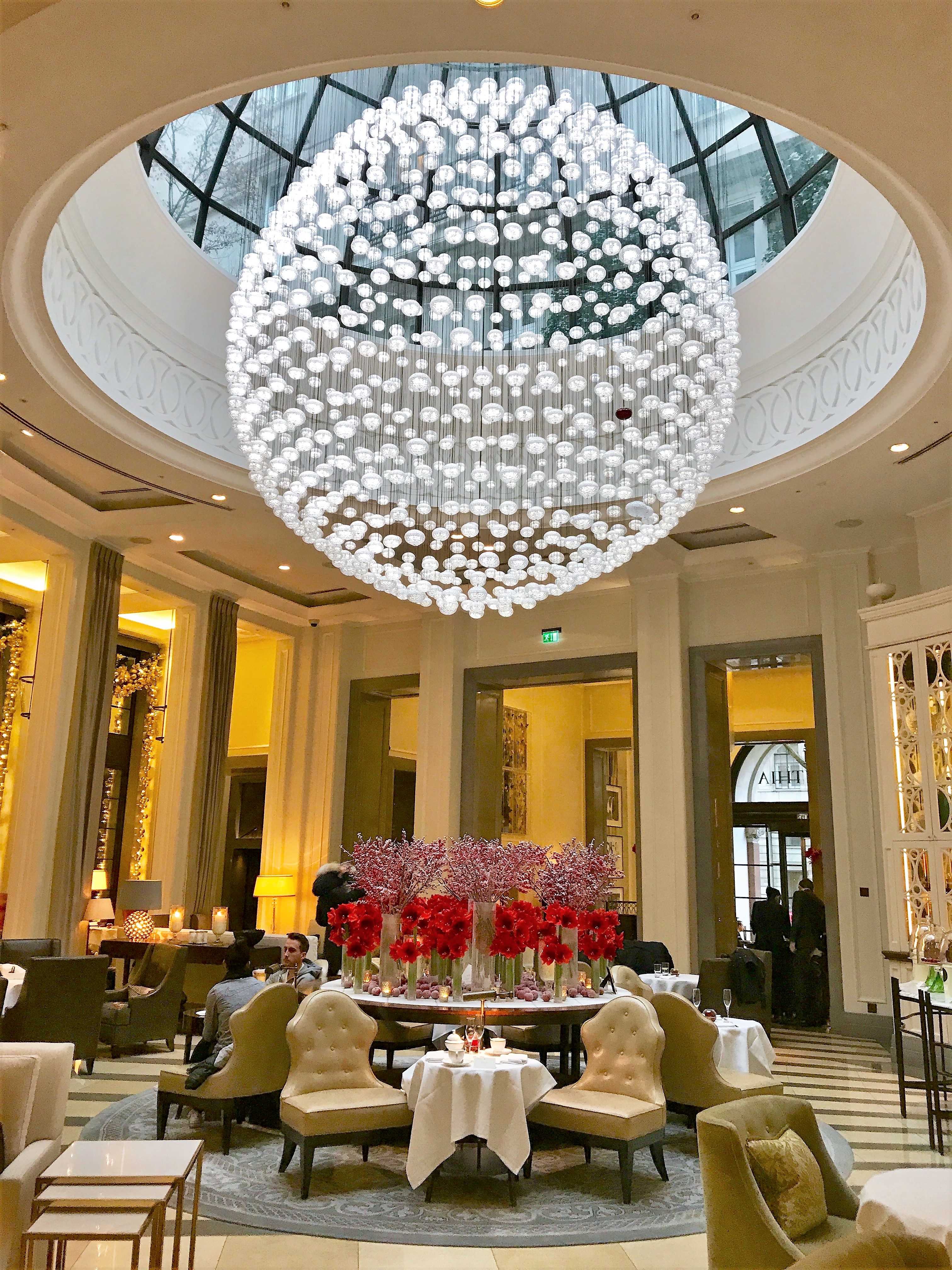 I love the reception area with its subtle map of the Thames that runs along the reception desk and beautiful flowers. You can tell that no expense was spared when they renovated the hotel as there are so many intricate details that reflect its location in London. For example, even the lifts are beautiful with their old-fashioned floor indicators and patterned doors. The doors were made with the impression of leaves collected from Victoria Embankment Gardens compressed into twelve sheets of different coloured metals.
One of the things that I like about the Corinthia that justifies the high price tag for me is that they operate a flexible check-in check-out policy. This means you can often get a full 24 hours in the hotel, rather than the regular 20-21 hours in most hotels. However, it can't be guaranteed unless you book with Amex FHR (see below) to get the guaranteed late check-out.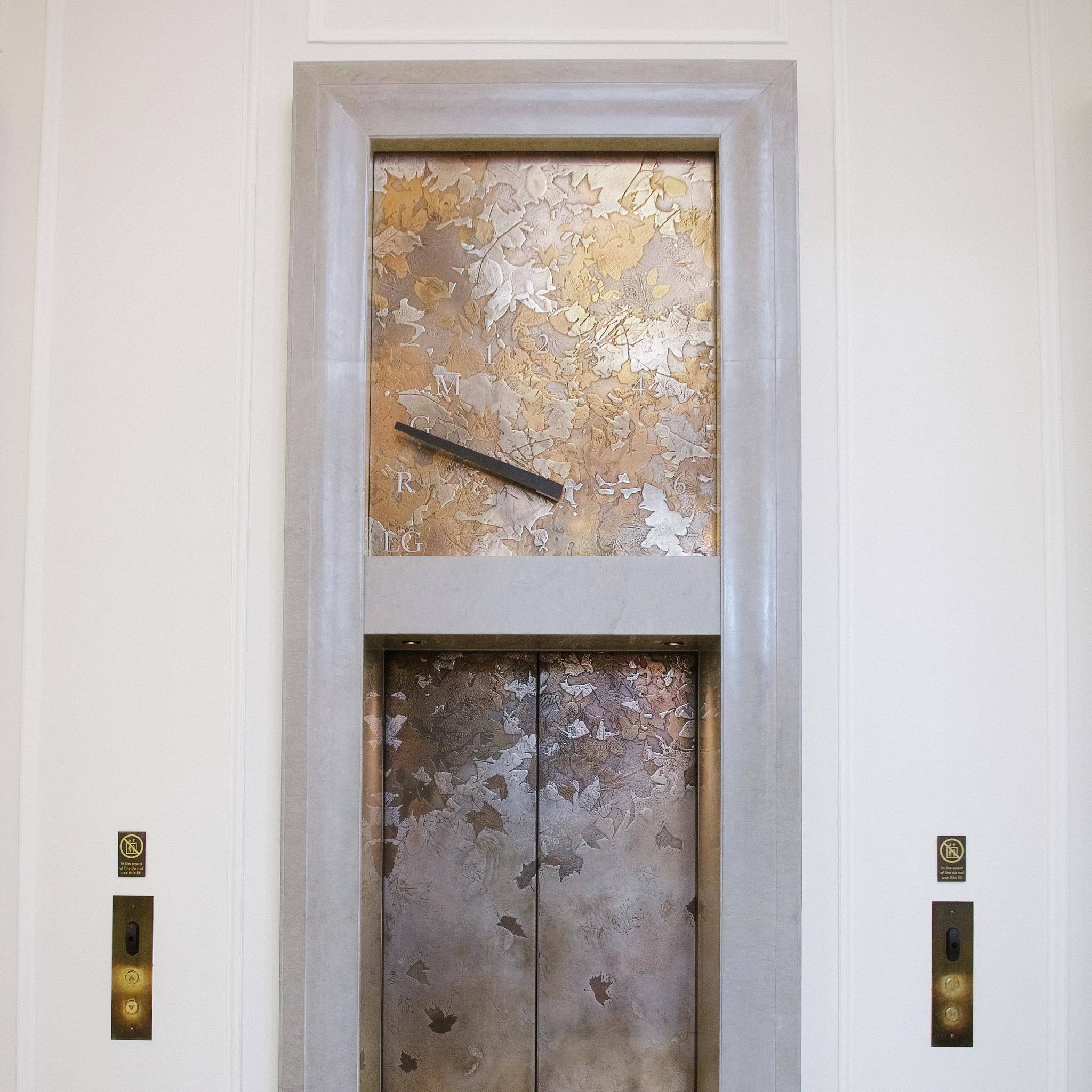 I was shown to my room as usual. The building is built around internal courtyards and the floors can be a bit of a maze as it all looks the same! I prefer the courtyard rooms as they are much quieter but if you have an exterior room you can get some great views of the river from some rooms.
Rooms
Rooms are all slightly different in size and layout due to the building layout. However, there are all pretty similar inside until you get to the suites. Executive rooms have a walk in wardrobe and all have a dining table and chairs.
The entertainment system includes a Loewe's TV and a media hub to connect your laptap or iPOD with HDMI, VGA, USB, AUX, and Bluetooth connectivity. If you fancy a coffee there's Nespresso coffee machine too. You also get free large bottles of still and sparkling mineral water now as well as fruit.
In the evening you can select what time you would like your turn down service at check in and this includes bottles of water and a small gift such as a lavender sachet or pillow spray. I returned from the spa to find my room turned down as requested and relaxing music playing on the TV.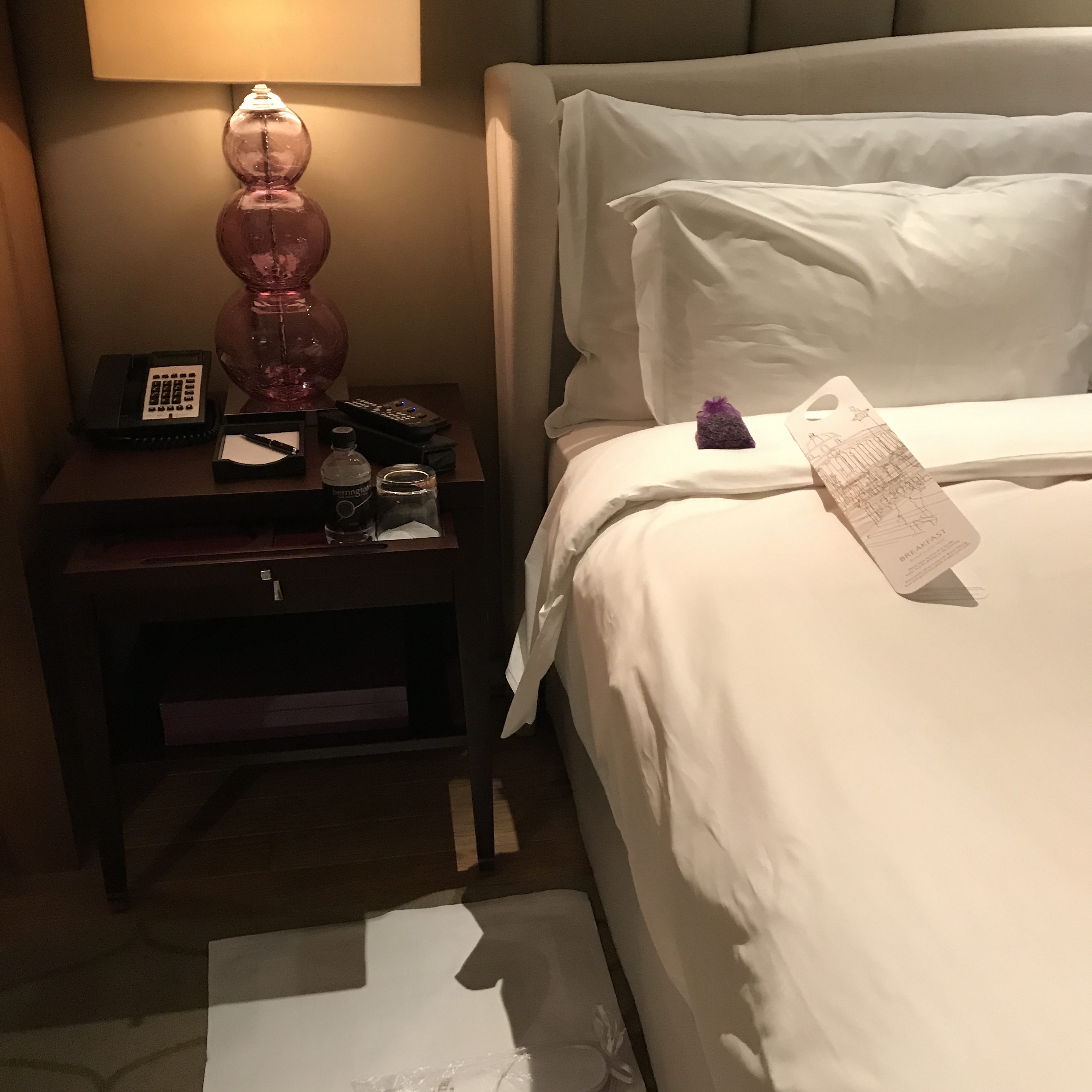 The beds here are incredibly comfortable and prompted me to buy my own Hypnos bed for home. It is also one of the quietest hotels I have stayed in. Despite usually running at high occupancy you rarely see or hear people on the residential floors.
Bathrooms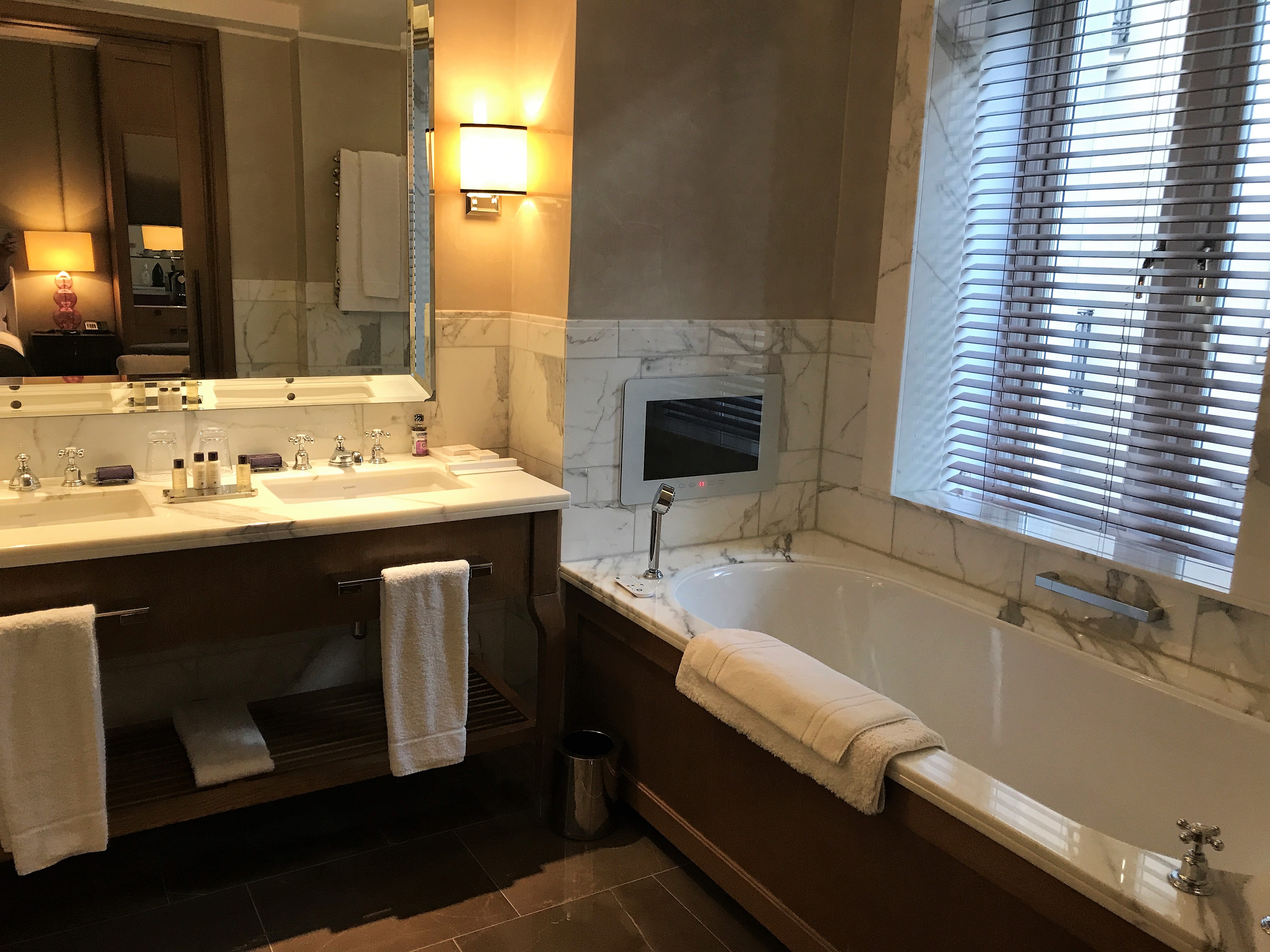 The bathrooms are done in marble with an art deco feel to the fittings. One of my favourite features is the bathtub which is deep enough for a good soak with your favourite trashy TV program or a film thanks to the built-in TV and waterproof remote. As I visited in winter there were heated towel rails and underfloor heating in the bathrooms which gave a cosy feel. There was also a bidet and toilet in a separate enclosure, and a rain shower in a large marble cubicle.
My bathroom had plenty of ESPA toiletries in one of my favourites fragrances – Bergamot, Jasmine & Cedar Wood. As well as the usual toiletries there was a high-quality selection of bathroom extras. These included Espa Revistalising bath salts, dental kit, nail file and mouthwash. I also had twin sinks although some rooms only have a single sink.
Superior King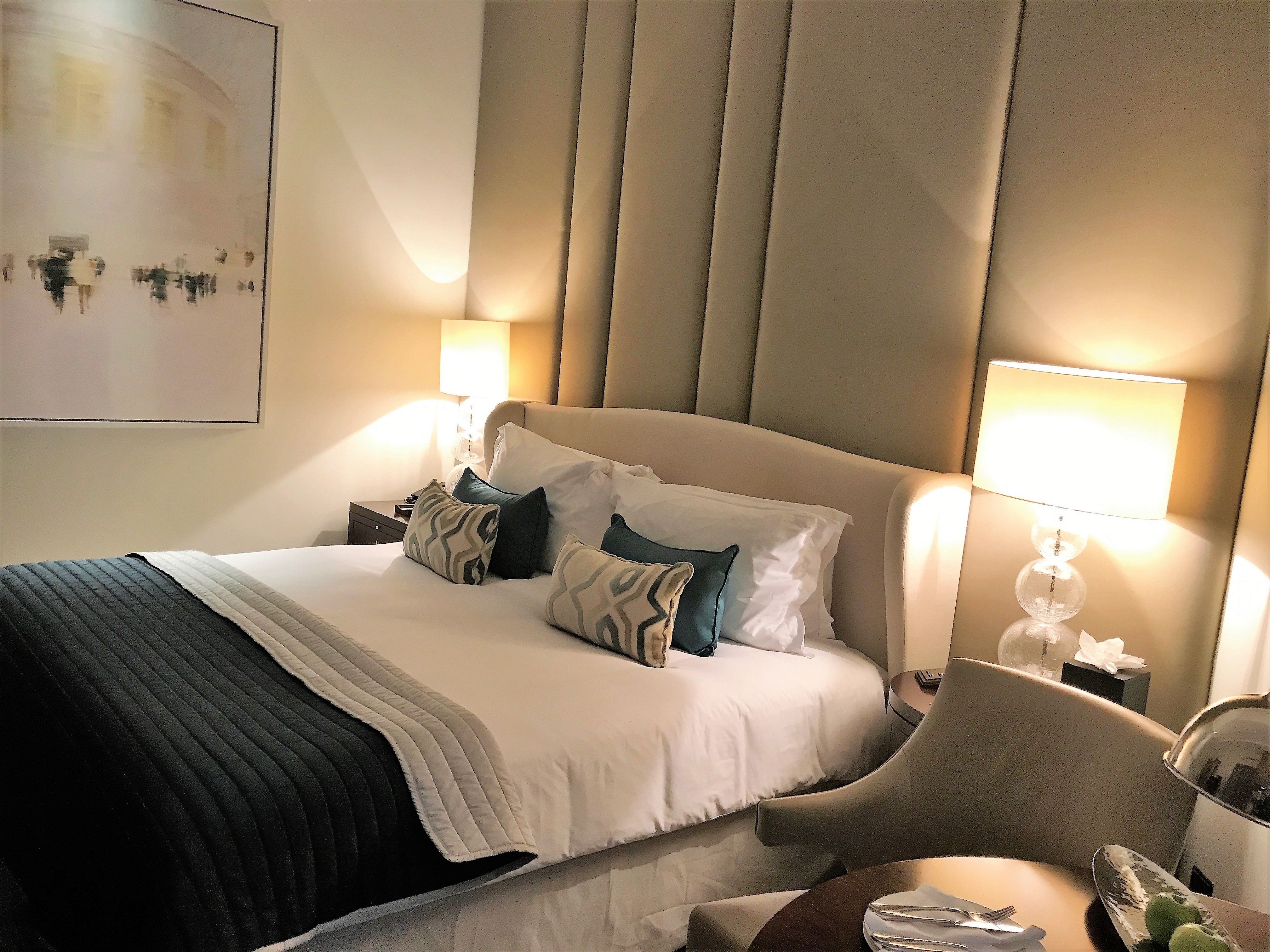 This is the entry level room which is more than adequate for most people although if you book direct or through Virtuoso you will probably never see one of them due to the upgrades. Apart from being a bit small, these still have all the same amenities as the larger rooms, including a great bathroom.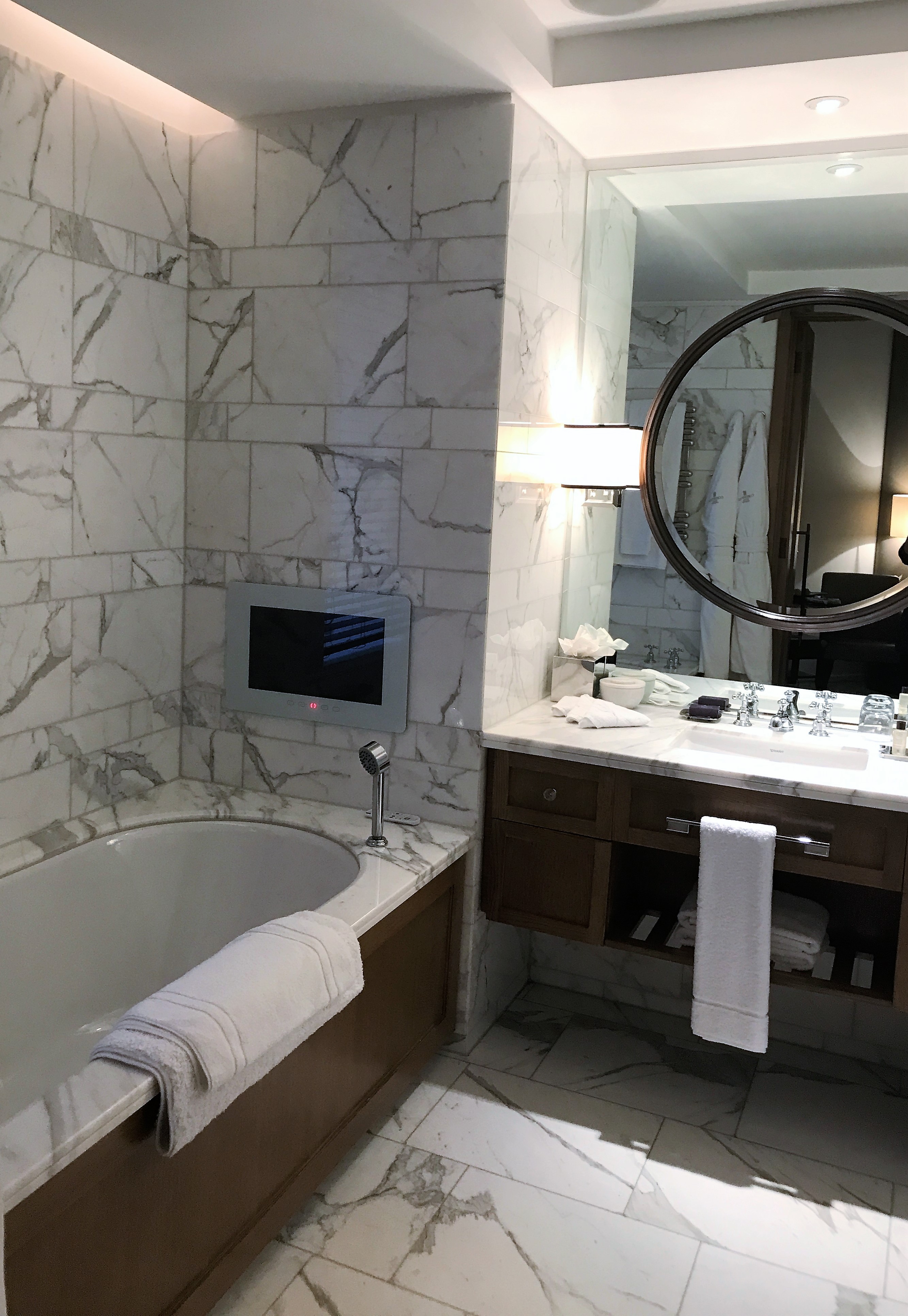 Deluxe King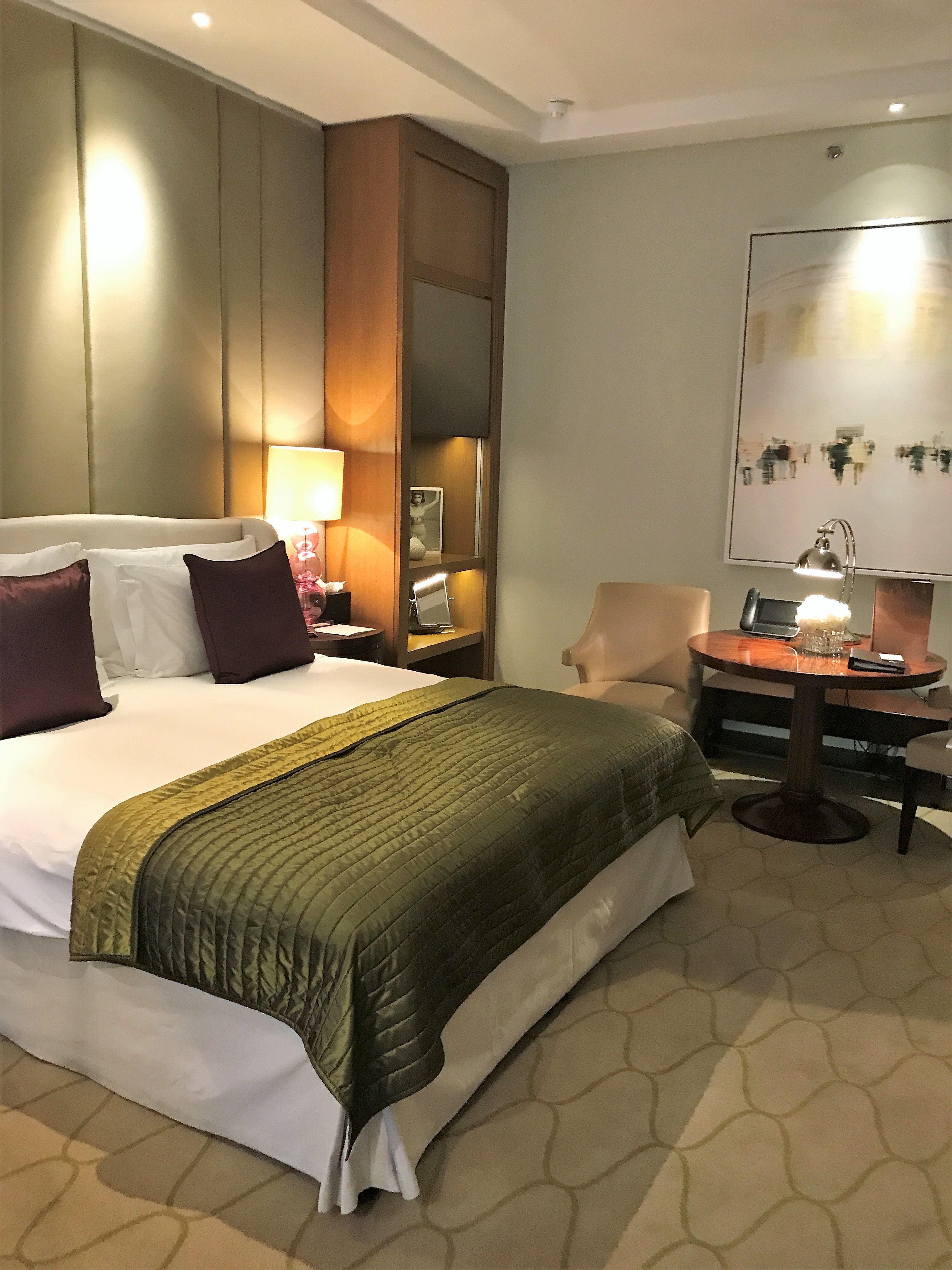 This is the room category I usually stay in. My stay was as good as usual with a comfortable and quiet night's sleep followed by a lovely room service breakfast (see below)
My only real complaint with the Corinthia rooms is the Loewe's TVs which are showing their age and also quite temperamental along with the media hub. The TVs are a bit small by modern hotel standards too. I have rarely managed to get the media hub to work without calling someone to fix it (I'm guessing most guests don't use them) and on this visit, my TV didn't work. They did send someone fairly quickly to fix the TV which solved the problem. However, on my next visit, they couldn't get the media hub to work at all. I did speak to the Duty Manager and they explained that they are gradually replacing the TVs which is good.
Whitehall penthouse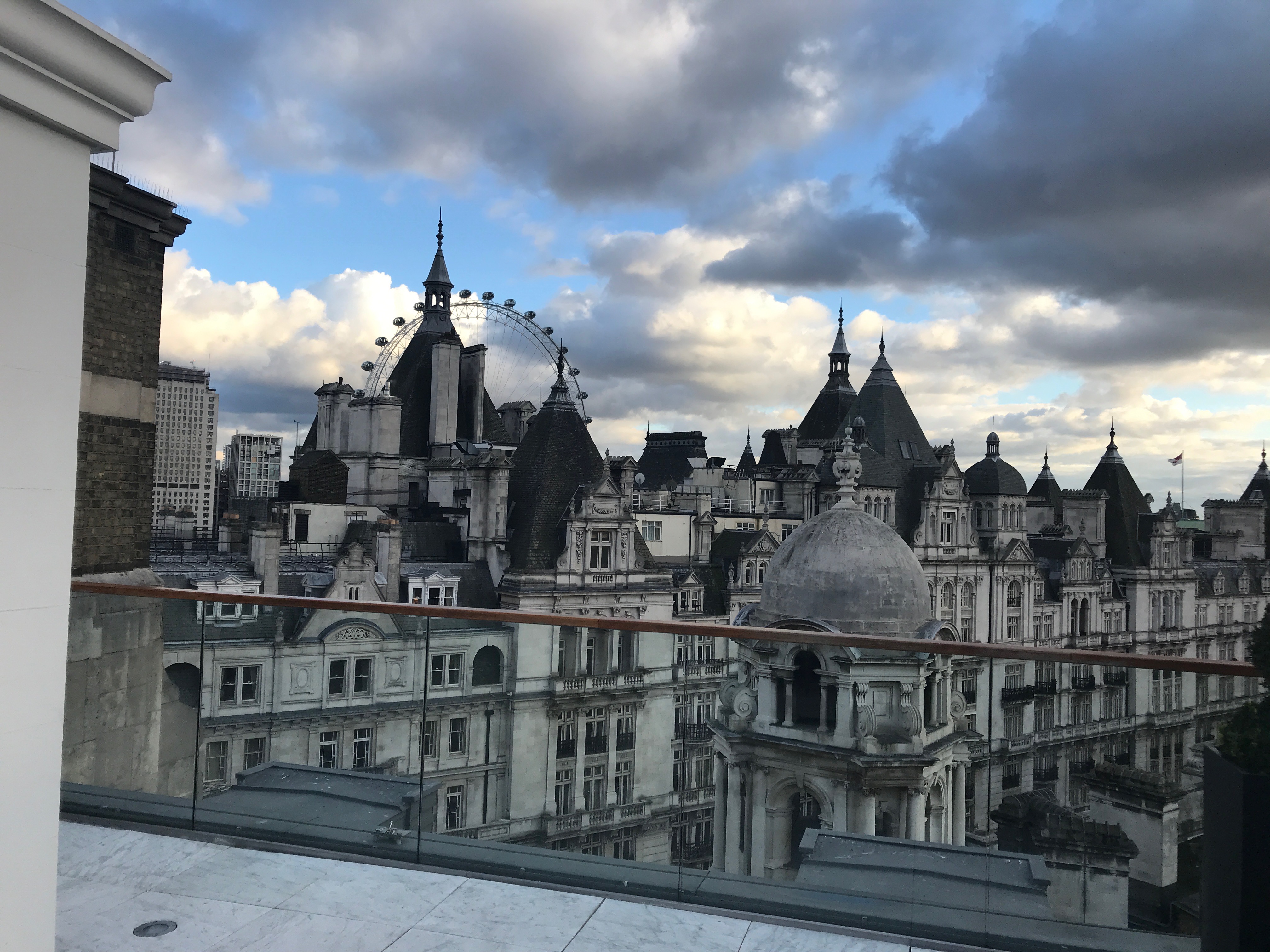 I was lucky enough to be given a tour around one of the Penthouses on this visit. The Corinthia regularly plays host to celebrities – Rihanna was staying there on one of my visits though I never saw her. Bradley Cooper and Hugh Jackman have also been known to stay there although sadly my fantasy of encountering them in the lift one morning has not been fulfilled yet!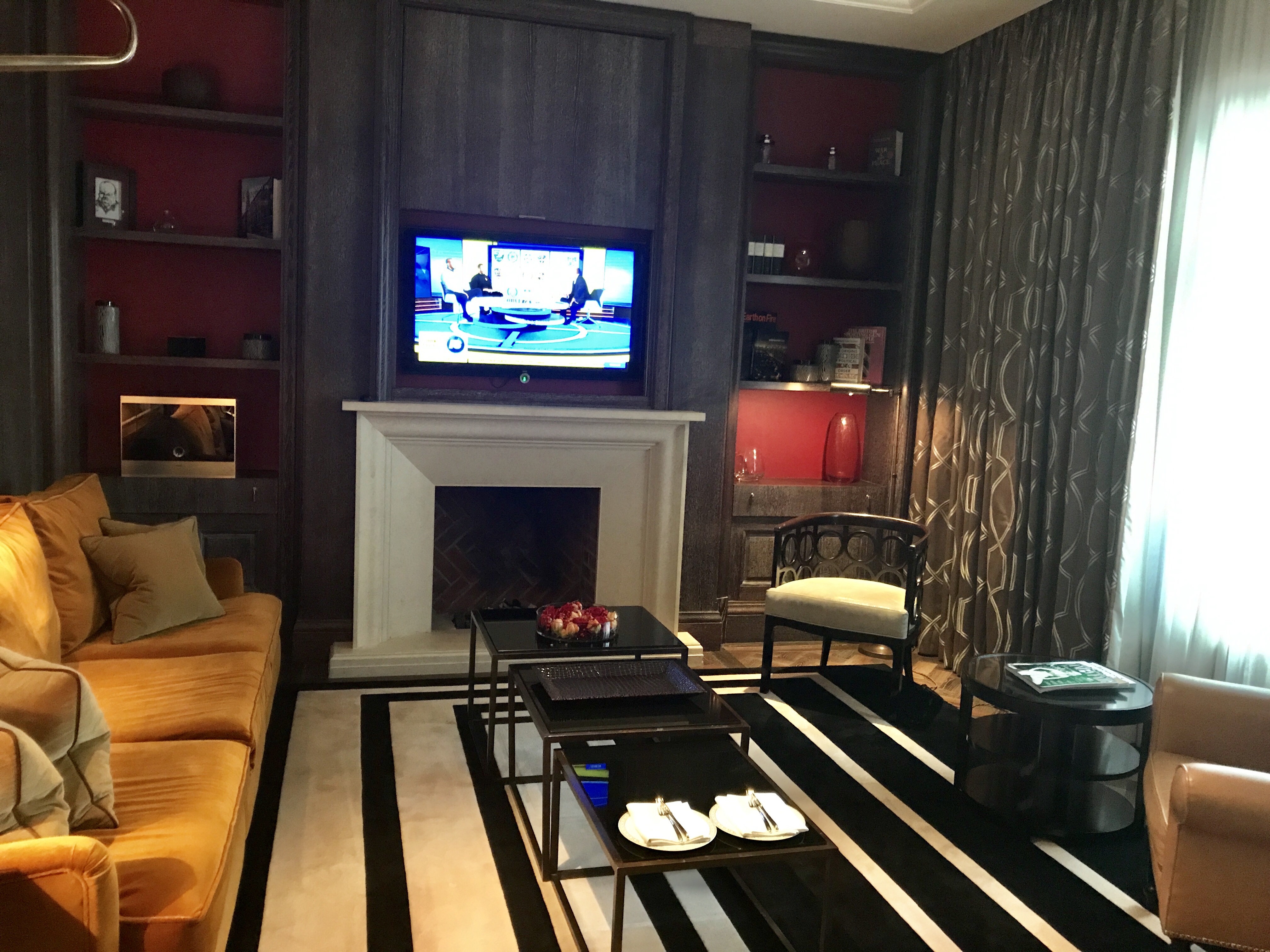 The Whitehall was certainly a unique suite. It is set over two floors with a living area on the ground floor and bedroom and bathroom upstairs. The main feature is the huge terrace with giant chess set and views of the London Eye. There was a bit of a Harry Potter feel to the suite with the powder room hidden behind a bookcase!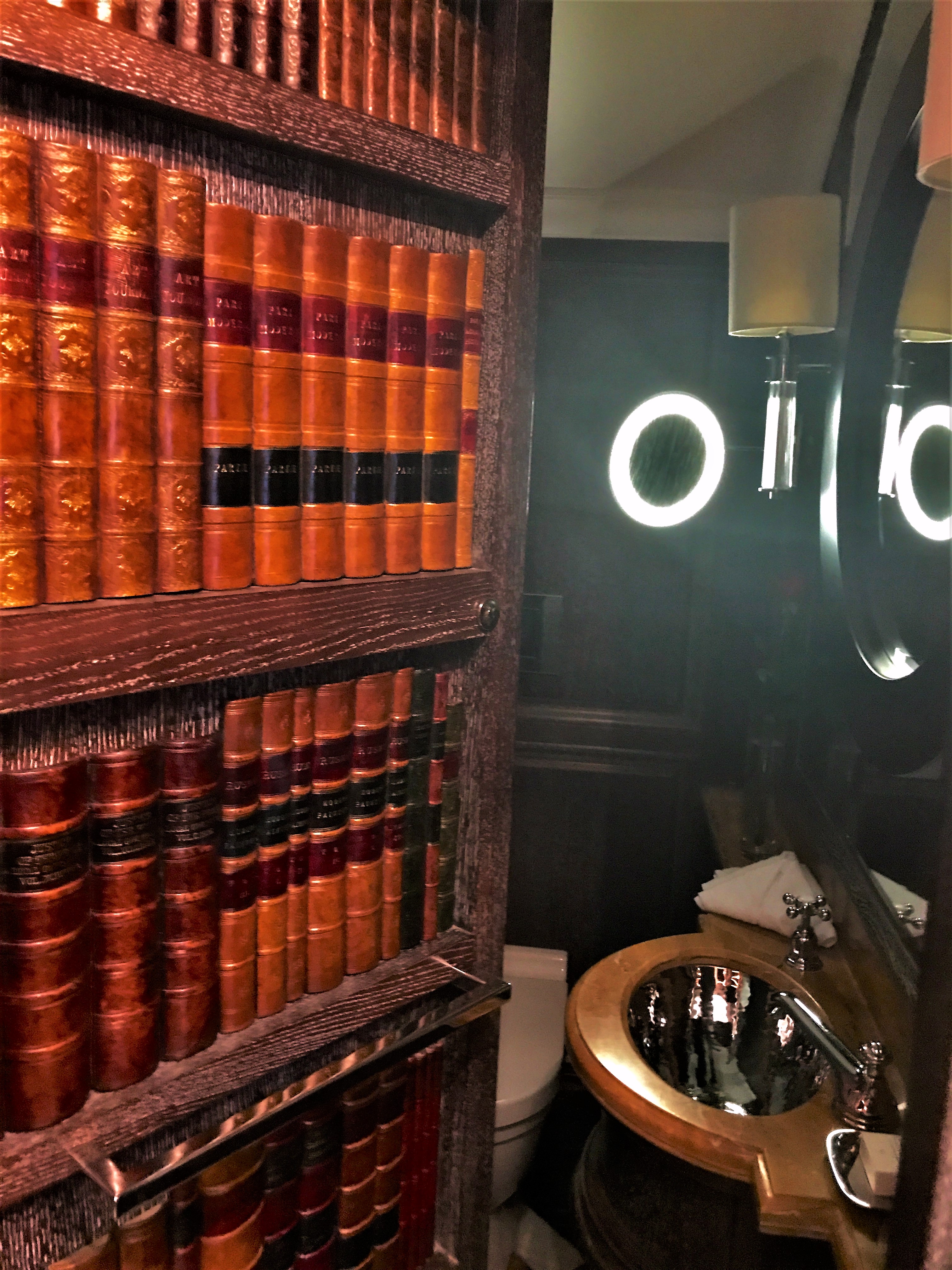 The suite even had its own red leather (very 50 shades!) lift if you were too lazy to walk the one flight of stairs up to the bedroom.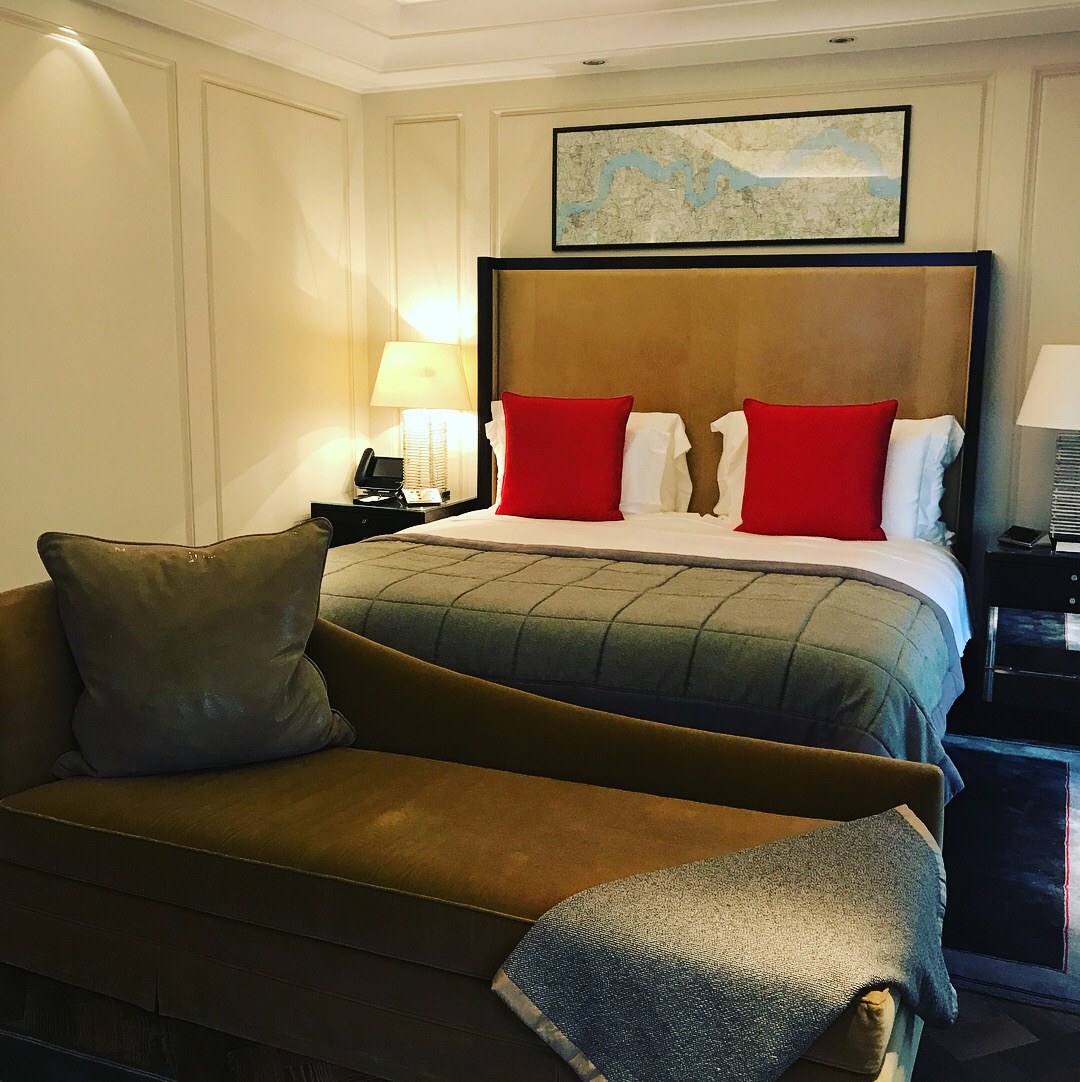 Dining
If you fancy something different, the Corinthia is now offering a 'dining safari 'for £75pp which involves eating a course in each of its restaurants along with a signature cocktail in Bassoon and a glass of prosecco.
Massimo's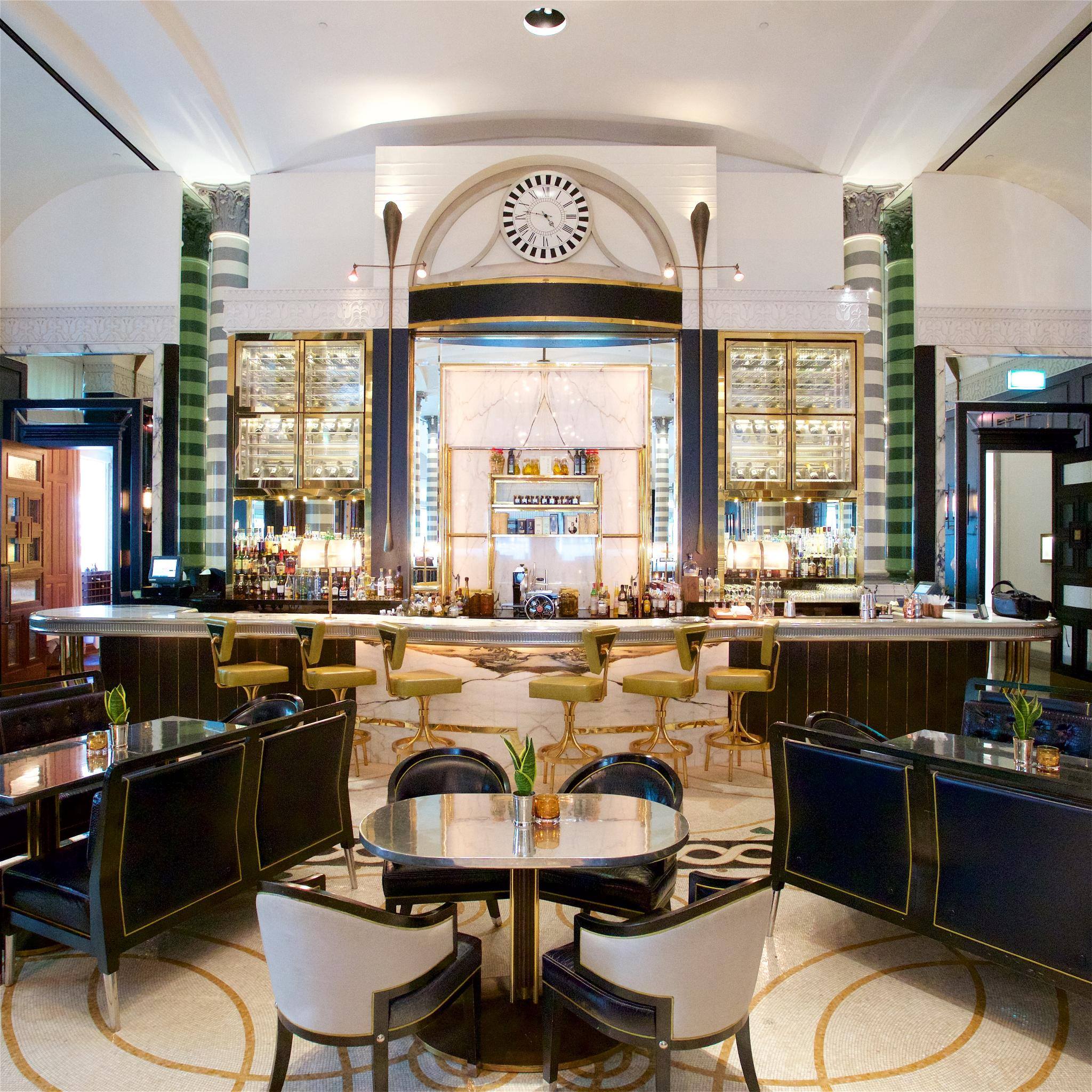 This is the hotel's fine dining Italian restaurant. I have only eaten here once a long time ago as part of London Restaurant week so I can't really comment on what is like now.
The Northall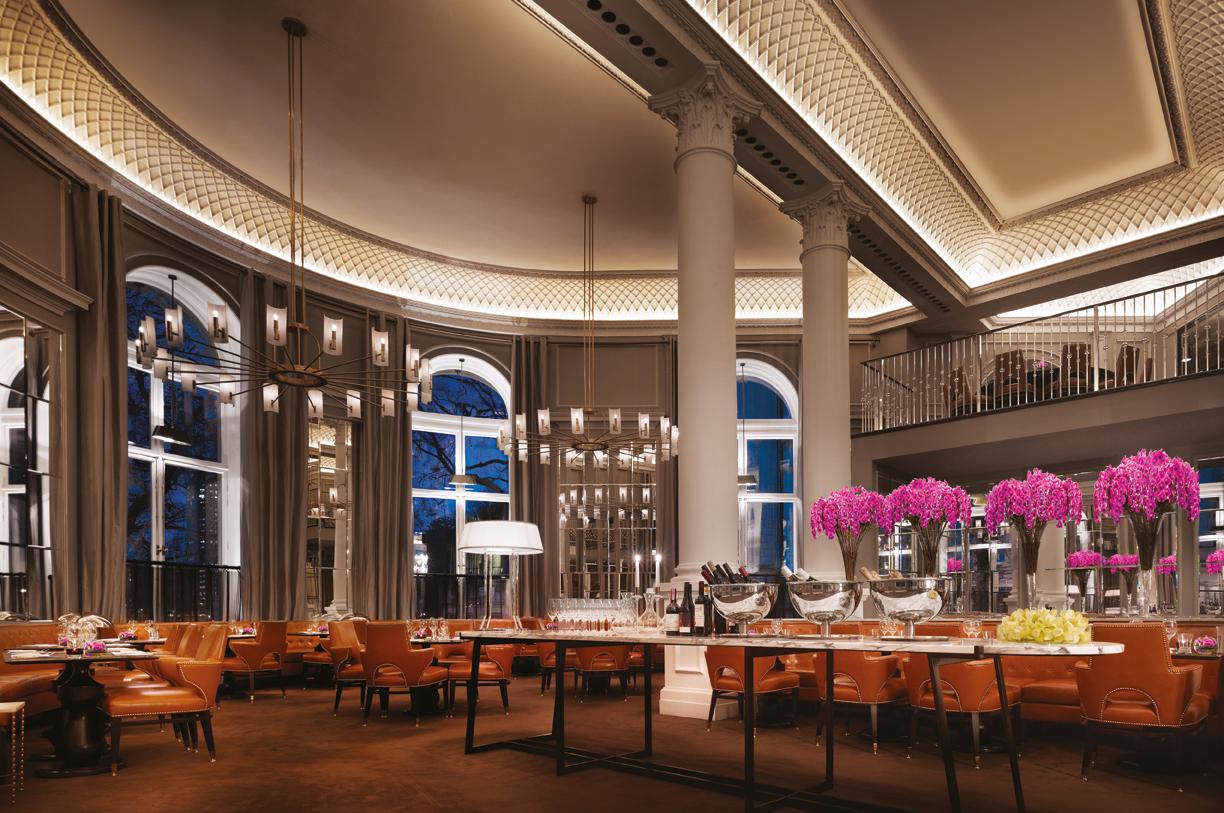 The Northall serves Modern British cuisine and also has a large bar area. The menu focuses on seasonality, sustainability, and traceability. If you are at the hotel on a Sunday I highly recommend their Sunday Jazz brunch at £90pp. It includes 3 courses and unlimited Laurent-Perrier Champagne, which as Roving Reporter knows from experience, can be dangerous! There is also a cheaper version at £55pp with just one glass of champagne. Breakfast is served here too with a large buffet selection as well as à la carte cooked items.
The hotel also has a further bar, The Basson bar, as well as the beautiful lobby lounge in the atrium which serves afternoon tea. They do fantastic creative cocktails here and I love the cosy ambience.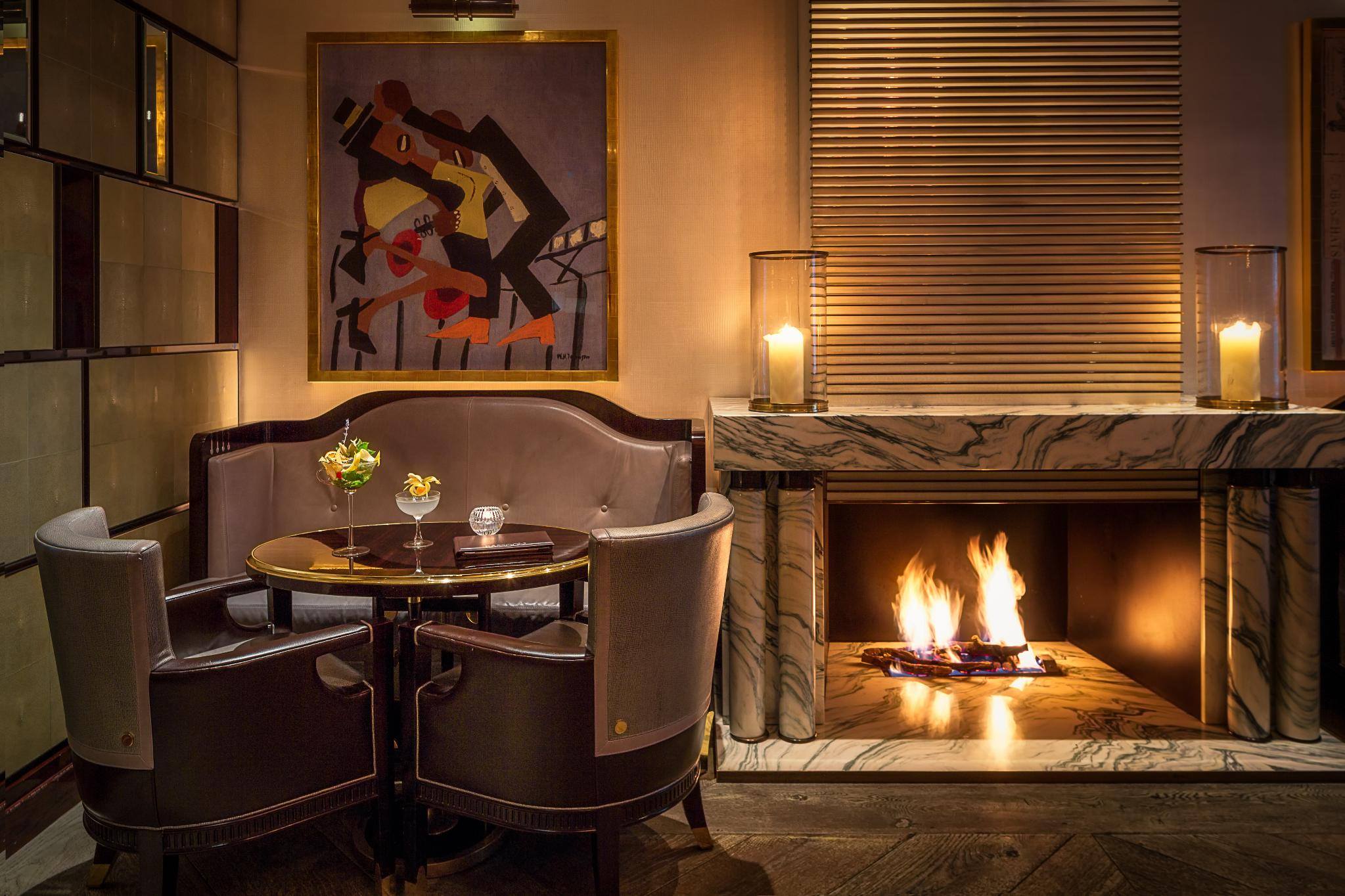 Room Service
Room service at the Corinthia is probably some of the best I have had in any hotel. From the extensive menu of British, Middle Eastern, Chinese and Indian dishes to the beautiful laid tables with delicious warm bread and selection of artisan butters, it is done with care. I had my usual eggs benedict for breakfast. It arrived in about 20 minutes and was delicious with plenty of unctuous hollandaise sauce with a hint of acidity.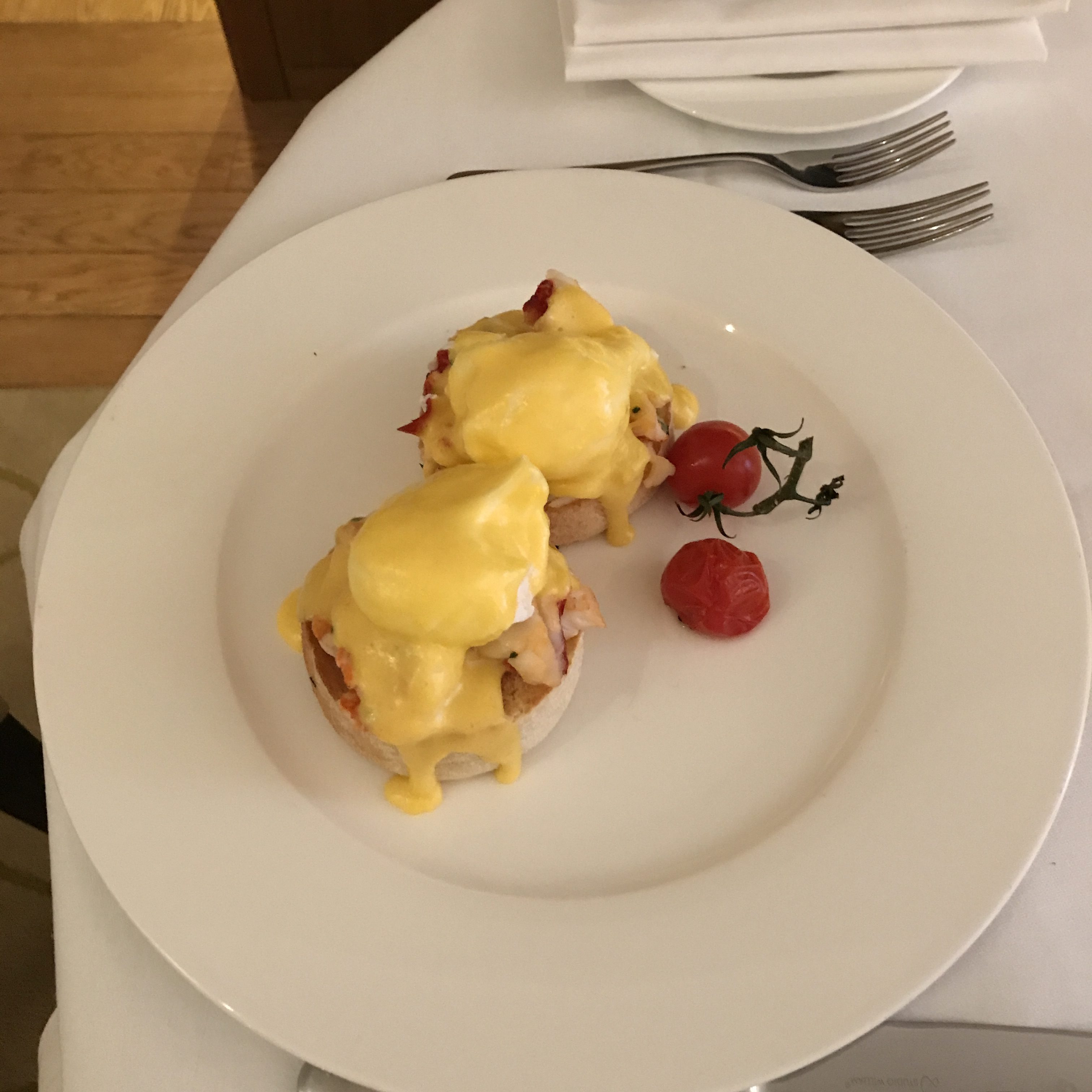 The pool, thermal floor and ESPA Spa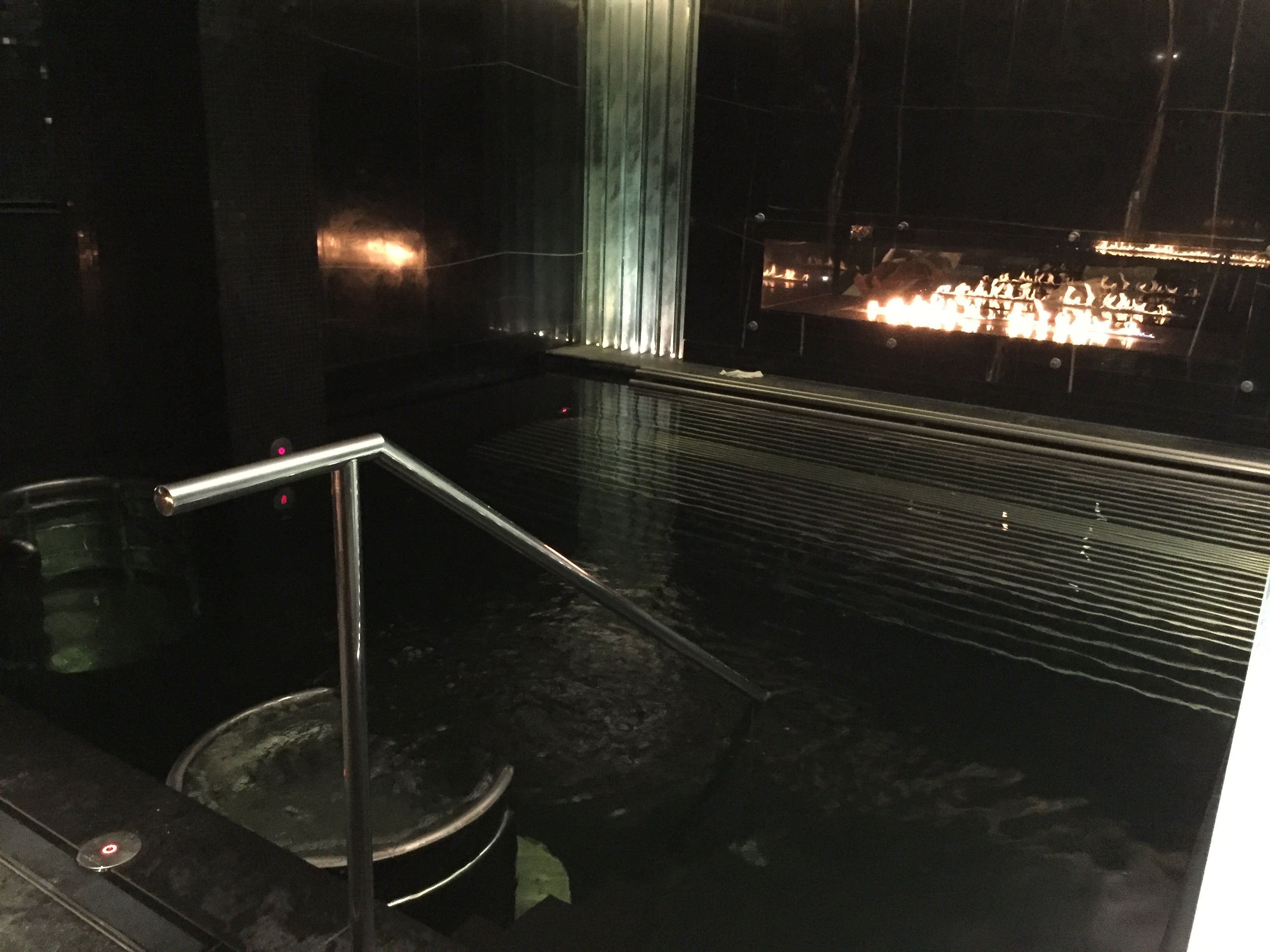 This is one of the best hotel spas in London in my opinion. A day guest pass would cost from £225 including treatments but guests can use it for free. You can also use the facilities free with any 2-hour treatment. The spa is stunningly designed in cream and black marble with several modern fireplaces adding to the serene atmosphere. This is one of my main reasons for staying here as it lovely to spend a relaxing afternoon in the spa and then just pop back to your room in a plush bathrobe. They do allow children in for a few hours a day between Monday – Sunday: 10 – 11:30am and 3 – 4:30pm.
The spa spans four floors and features a nail studio, indoor swimming pool, hydrotherapy pool, amphitheatre sauna, steam room, ice fountain, marble heated loungers and private sleep pods around a fireplace with snacks and water available. In the spa changing rooms, there is another steam room and heated loungers.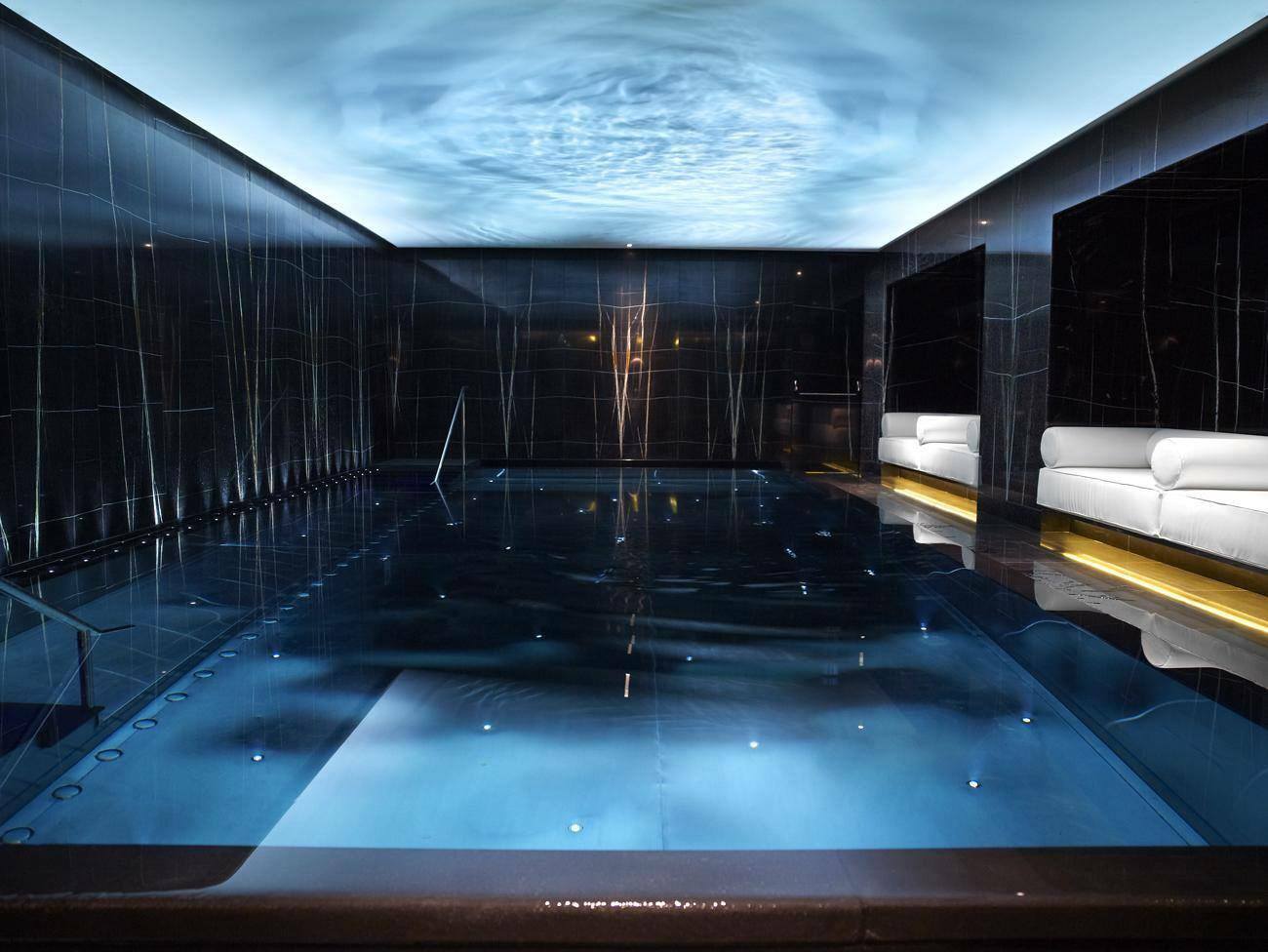 I have had treatments in both the main spa and at Margaret Dabbs nail salon. The ESPA treatments are of a high standard with comfortable luxurious treatment rooms and large heated treatment tables. As well as standard spa treatments they also have naturopaths, traditional Chinese medicine acupuncturists and herbalists and osteopaths. Prices are pretty high though. I was less impressed with Margaret Dabbs. The pedicure I had was very average given the price, although I do like the products they use.
Naturally, they have a large high tech fitness area too with personal training available.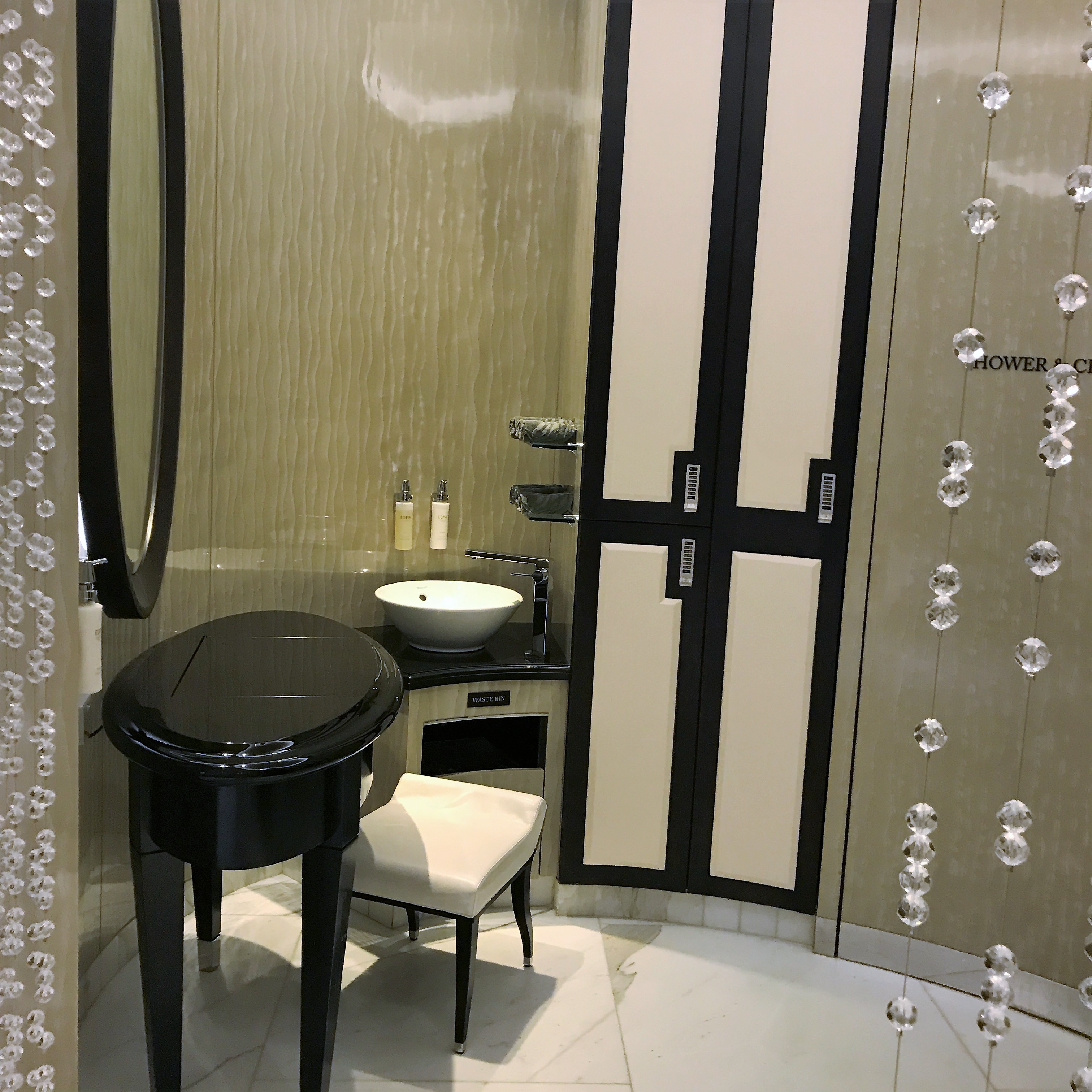 Get extra perks on your stay
If you book via a Virtuoso agent you get:
• Buffet breakfast daily for up to two
• Upgrade on arrival, if available
• £85 Hotel Credit to be utilized during stay
• Guaranteed flexible check-in/check-out
Our luxury travel agent partners GTC can give you a quote for your stay and confirm the Virtuoso benefits and any current special offers here.
You see more about the Corinthia rooms including video tours here.