Dublin Airport opens up COVID-19 testing facilities
Dublin Airport is the latest to announce the opening of it's very own COVID-19 testing facilities. All incoming or outgoing passengers or the general public will have access, and can choose from either a drive-through or walk-in test.
Healthcare firms Randox and RocDoc will be operating the facilities and will be offering both PCR and loop-mediated isothermal amplification (LAMP) testing. Prices will range between €99 to €159 depending on test taken.
Upon opening, the sites will be able to undertake 12,000 tests per day, with capacity increasing to 15,000 in a few weeks.
The walk-in facility will be located close to the Terminal 2 multi-story car park, with separate entrances and exits for patients. The drive-through facility will be taking over the Express Green car park, accessed via the R132 (Old Airport Rd).
Dublin Airports Managing Director, Vincent Harrison, said of the decision:
"We have been keen to provide testing at Dublin Airport for some time and the Government's recent decision to grant planning exemption, which we strongly welcome, will enable two testing facilities to open this Thursday."
Many countries now require incoming visitors to provide negative COVID-19 test results. PCR testing is currently the only method of testing that is formally recognised and trusted worldwide.
All travellers will need to pre-book tests online either via the Dublin Airport website, or directly through the healthcare companies.
Lufthansa, SWISS and Austrian Airlines remove free Economy food and offer buy on board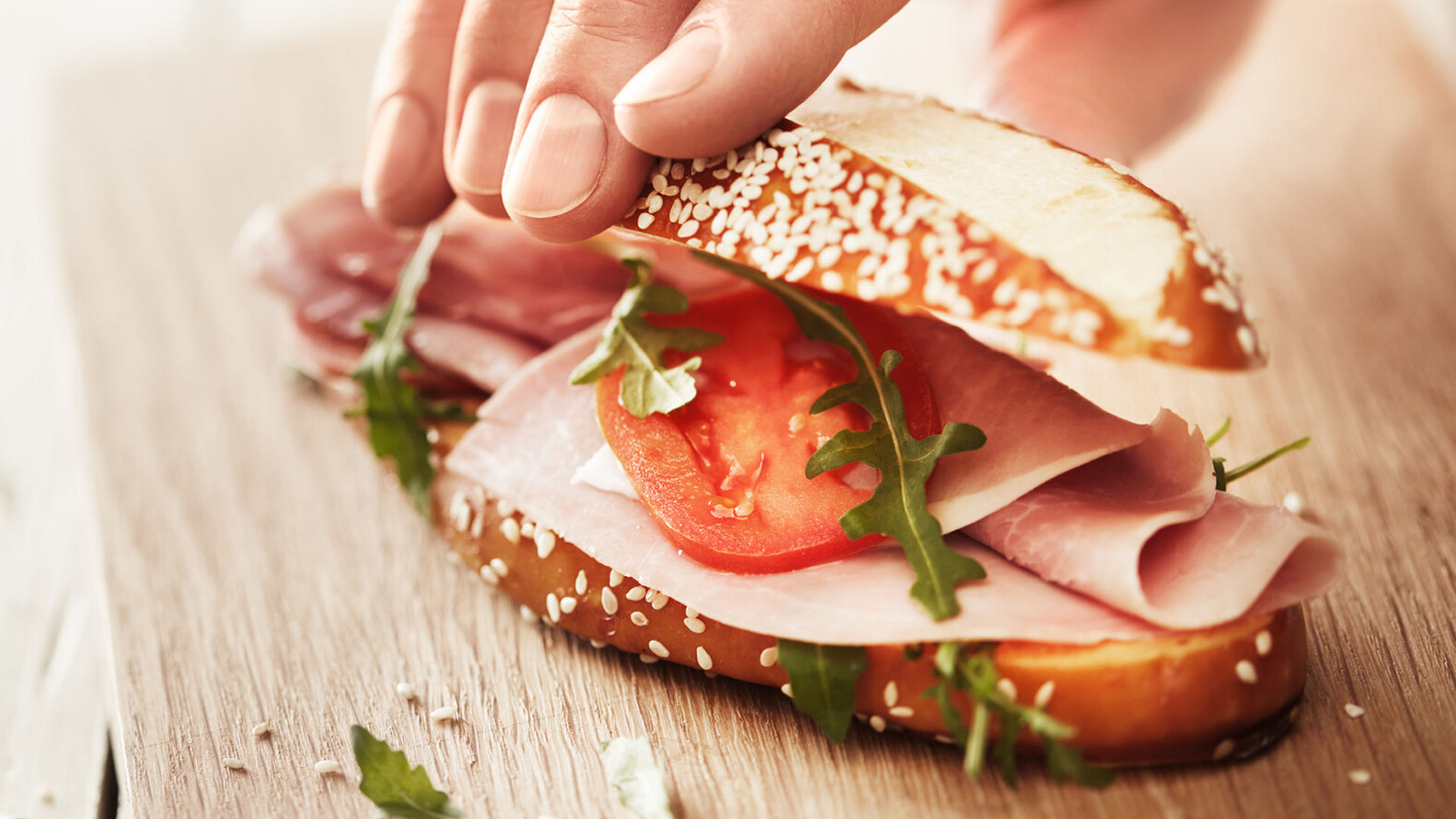 Lufthansa, SWISS and Austrian Airlines will be removing the complimentary snack offering from their Economy class short and mid-haul flights, and replacing them with a purchasable selection of 'high-quality foods and beverages on board to suit their needs'.
The airlines says the move is also part of a commitment to sustainability, selecting more environmentally friendly products and packaging, and reducing food waste.
The range of food and beverages offered will vary between airlines and routes, with some providing regionally sourced options. The focus will be on fresh products and a selection of snacks.
Christina Foerster, Member of the Executive Board Lufthansa Group, said of the decision:
"Our current snack offer in Economy Class does not always meet the expectations of our guests. The new offer was developed on the basis of feedback from our customers. With the high-quality offer available for purchase, our passengers will be able to decide what they want to eat and drink on their journey."
The new products will be implemented in phases, beginning in Spring 2021. Austrian Airlines will be the first to launch, followed by SWISS and then Lufthansa over the subsequent months.
JetBlue announce Trans-Atlantic flights from Stansted and Gatwick, and refreshed 'Mint' business class service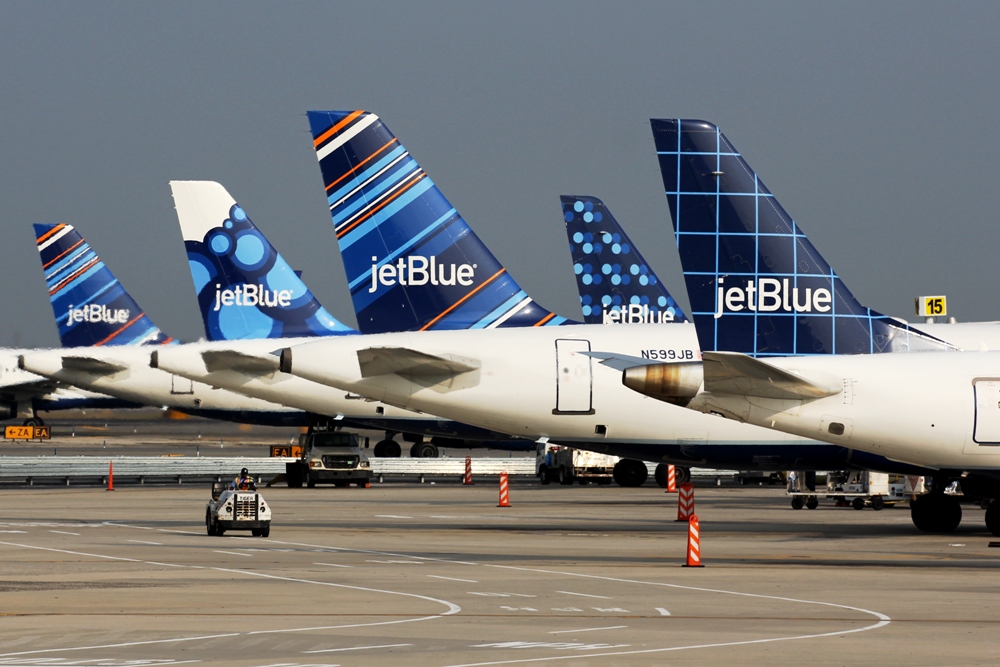 Jetblue, the low cost carrier based out of New York, has plenty of news to share – and it's shaking up the premium travel market.
Set to launch in 2021, Jetblue will be connecting the UK with the United States East Coast as it announces plans for double-daily flights between Stansted and Boston, as well as one-daily flights to New York JFK from Gatwick.
The other slot pair from Gatwick remains a mystery.
It is believed that JetBlue are still hoping to obtain access to some Heathrow slots before the launch in the second half of 2021.
This new connection is JetBlue's first venture into the European market, and the routes will be flown on brand new Airbus A321LR – 'LR' stands for Longer Range operations.
The aircraft are single-aisle and modified for longer-haul flights, capable of flying non-stop between Western Europe and the U.S East Coast.
These are the same aircraft that Aer Lingus have purchased for use on it's upcoming Manchester-USA flights.
JetBlue have long been known as a low-cost carrier in the Americas; however, the introduction of its 'Mint' transcontinental business class cabins, which offer lie-flat business class seats on flights between the US East and West coasts has obtained a cult following.
JetBlue has promised it will 'reimagine' its award-winning Mint product for the upcoming transatlantic services, which will offer 'premium service at a fraction of the fare'.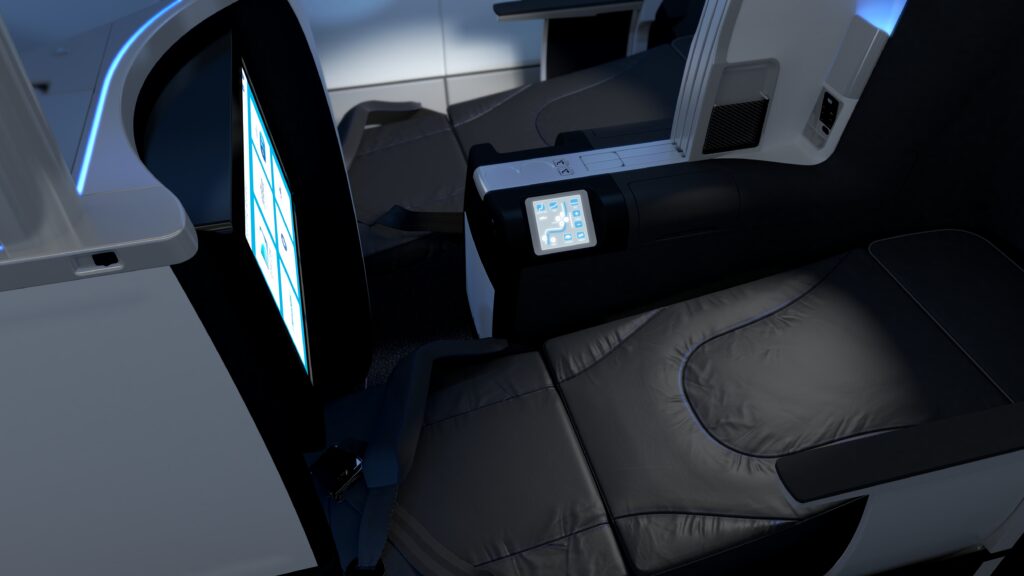 As part of the refresh, JetBlue have announced a range of new partners, including Delicious Hospitality Group, Tuft & Needle, Wanderfuel and Master & Dynamic. Each brand offers a curated, premium in-flight experience, exclusive to JetBlue, designed to make passengers 'forget they are in the sky'.
JetBlue has also introduced it's multi-layered 'Safety from the Ground Up' program, which focuses on crew and passenger safety, implementing protocols to ensure clean air and surfaces, fewer touchpoints and more space on board. Service has been streamlined to minimize interactions between passengers and crew and to maximise safety and comfort.
The program also covers travel flexibility for customers.
It will be interesting to see if JetBlue get any slots for Heathrow, and how this will affect the premium travel market in future!