I recently reviewed easyJet in comparison to flying with BA in this article. So now that I have done the return journey, do I stick by my original conclusions?
Check in and Boarding
We were flying back from Palma, Majorca on the same 'Upfront' fare as before. This includes priority check in, Speedy Boarding, 20kg luggage, 2 items of hand luggage and a front row seat. Check in was pretty impressive for Speedy Boarding. There was only a small queue and we waited a couple of minutes at most. The check in staff member was very welcoming and we were soon on our way to the our lounge courtesy of my Priority Pass.
We were due to depart at 14.35 and the departures board started showing boarding at around 1350. I was very dubious about this as I was aware that aircraft hadn't even landed at this point! However, if you don't want to be at the back of the Speedy Boarding queue, you have to go to the gate early. When we arrived at the gate it was a lot better organised than the Gatwick gate with a separate lane for Speedy Boarding. Unfortunately, the whole experience was not much fun again, although better than the way out. As I had predicted they were nowhere near ready for boarding, so we stood there for a least 20 minutes after the boarding sign went on. They did check passports whilst we were waiting to speed things up, but with BA I have not often experienced them saying they were boarding before there was even an aircraft at the gate!
Once we finally started boarding, again it was not a simple process. We were at least using the air bridge for the front 14 rows and Speedy Boarding. The rest of the aircraft used steps. Once we had progressed onto the air bridge, we could see that they were not actually letting anyone onto the plane. Yet again, there was more standing around. I reckon we were standing in a queue for a least 30 minutes from when we arrived at the gate to when we finally got on board.
Seats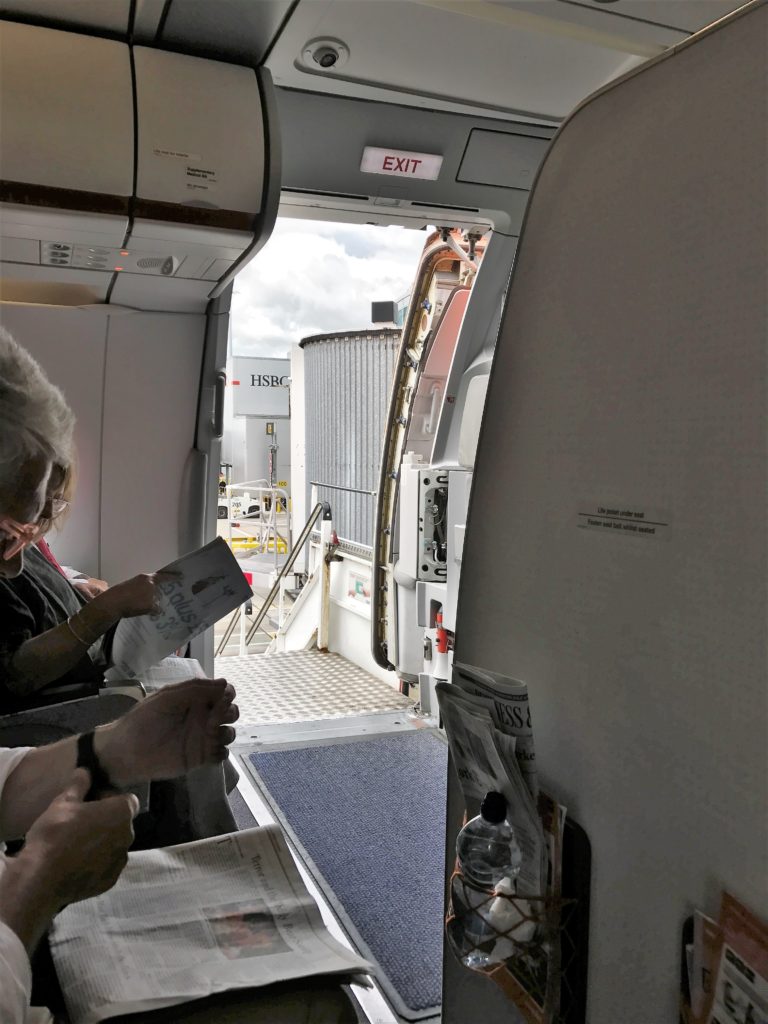 On the previous flight we had seats 1E and F which are bulkhead seats and probably the best seats on EasyJet. On the way back we had 1A and B as this was all that was left. If I flew with EasyJet again, I would not choose seat 1A again. Similar to some of the BA configurations ,there is no bulkhead on this side of the plane and you are very exposed as people board right by you. Seat 1A is also right against the fuselage and door which actually restricts your legroom on your left side, where the door stick out. You also feel quite cramped in this seat due to the fuselage curve as well.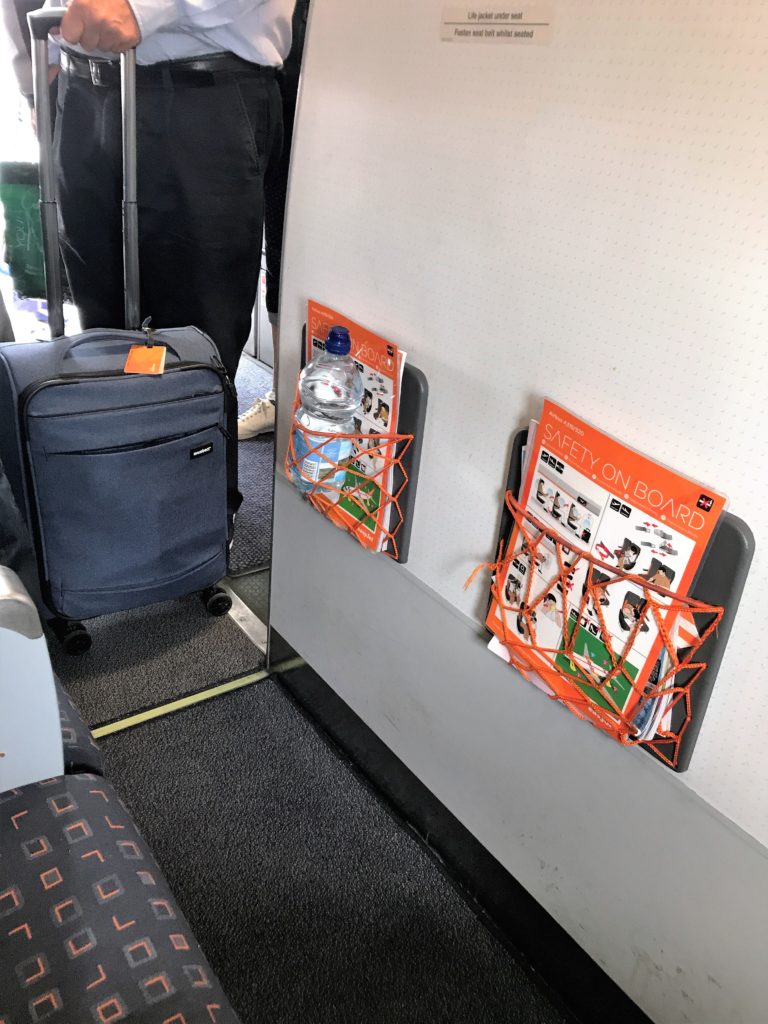 Food and drink
I can't comment much on this, as there wasn't any fresh food available. However, credit to EasyJet where due, I had a notification of this from the app as I was going through security, about 1 hour 30 minutes before the flight. I thought this was an excellent idea and a good example of why it is worth downloading the app for the airline you are flying with! I have not heard of BA doing similar but I may be wrong. We therefore ate in the Priority Pass Sala VIP lounge near the B gates (which wasn't great).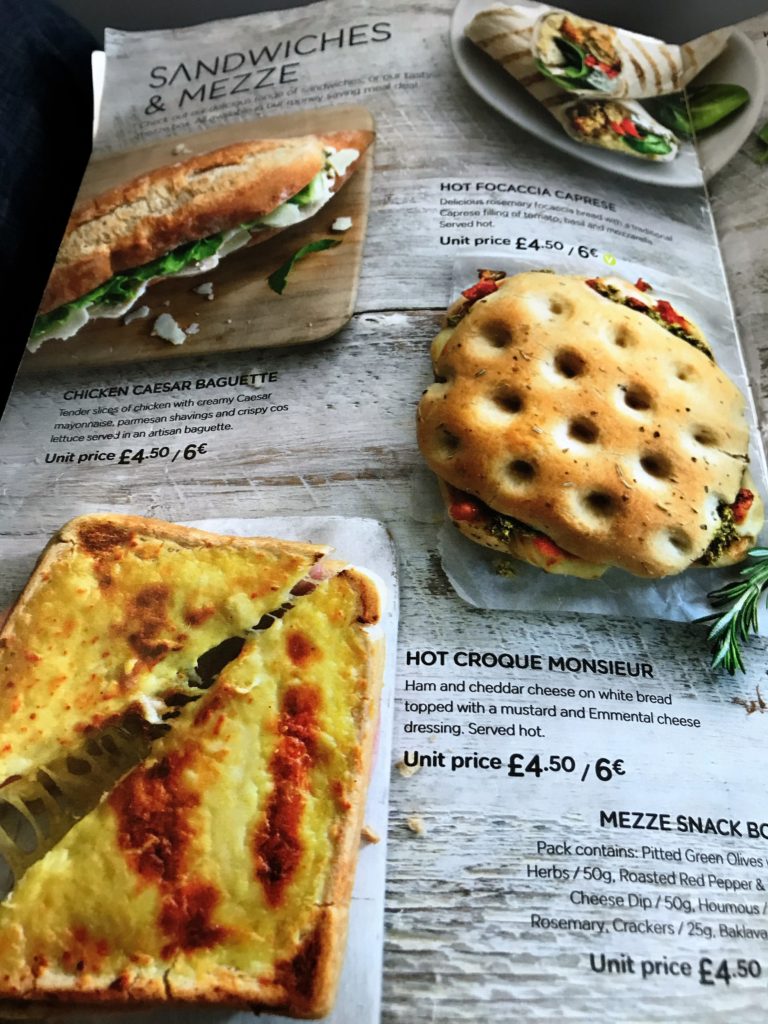 I did have some delicious popcorn though. easyJet serve Joe & Steph's double salted caramel popcorn which you can usually find in the BA Club kitchen. If you love salted caramel, I highly recommend it. This cost £1.90 which is not outrageous.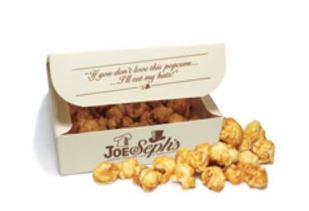 Again the crew were very efficient with the food and drinks service and finished the whole cabin pretty quickly.
On arrival at Gatwick I was pleased to see the jet bridge being attached. However, as we disembarked we were then directed down the stairs back onto the apron and into a bus!
Conclusion
Having done both sectors with EasyJet now, I have to say my final conclusion is that it depends on the price. If BA and EasyJet were exactly the same price, I would have to stick with BA because:
I have status so I get free seat reservations, lounge access, priority boarding and extra luggage
I can collect tier points and Avios
If the BA flight was Heathrow, I much prefer flying from there
The boarding process was bad both times on EasyJet – one of things I hate most about airports is all the time wasted standing around in queues. easyJet made this far worse than it needs to be.
If the price on easyJet was much cheaper than BA and I couldn't get a Flybe flight on a jet aircraft, then I would look at EasyJet again. The other UK low-cost airline I have previously used and liked was Monarch and I have heard good things about them recently too.
20% off EasyJet Duty Free
If you are planning on flying easyJet on or before 19th July, it would be worth having a look at their duty-free brochure here. They are offering an extra 20% off all their products which make them incredibly cheap. For example, Kiehls Midnight recovery is £38 to buy in Debenhams, with EasyJet after 20% off, the price would be £24.40. Mark Jacobs Decadence 50ml perfume is £68 online compared to £48.80 with EasyJet. They only carry 1 or 2 of each item so you may want to stock up both ways!