After just launching a new B777 seat last year, which I saw at ITB in Berlin in March, Emirates have announced another 2 new business class seats for the B777s and B777X.
The new Emirates B777 aircraft will have a refreshed interior in every cabin with a bit less bling and a slightly lighter, more modern feel. I love the motif which is used throughout the aircraft including some lovely lighting panels. It represents the Ghaf tree which is considered the national tree of the United Arab Emirates.
Here is the current B777 seat at ITB Berlin: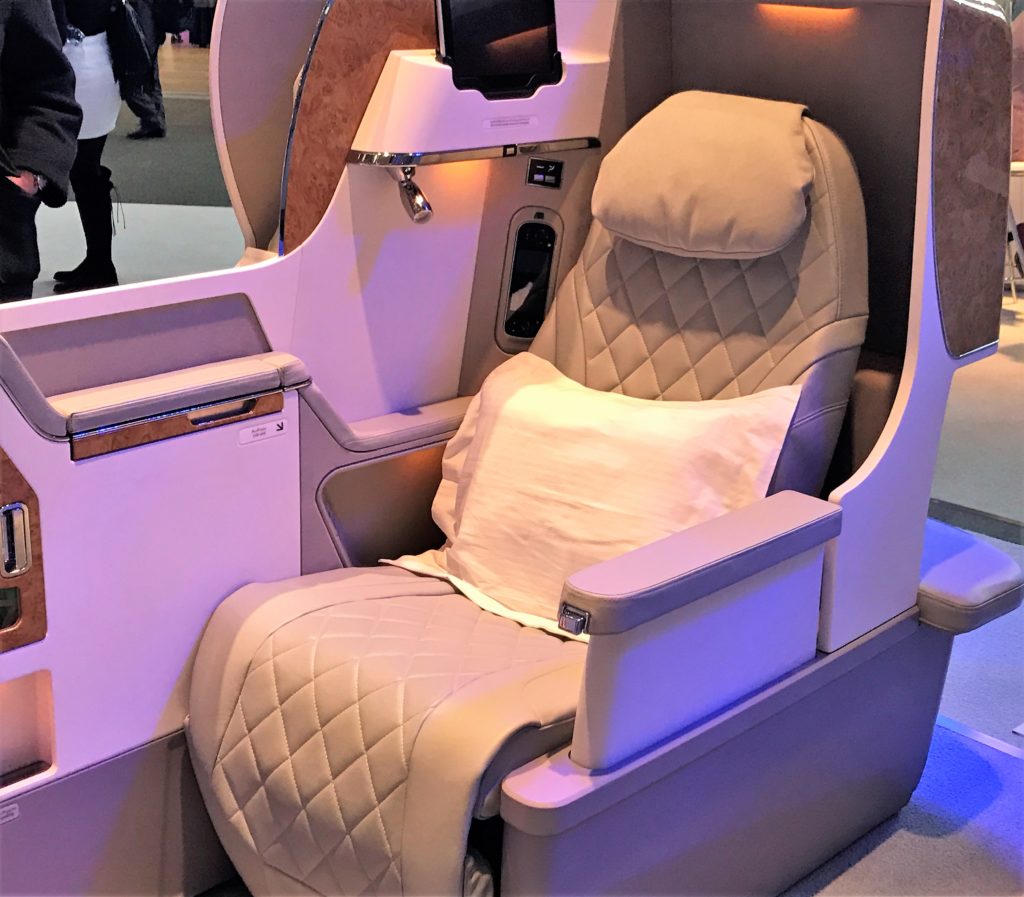 Have a look at the picture below of the new B777 business class and see if you can spot the difference.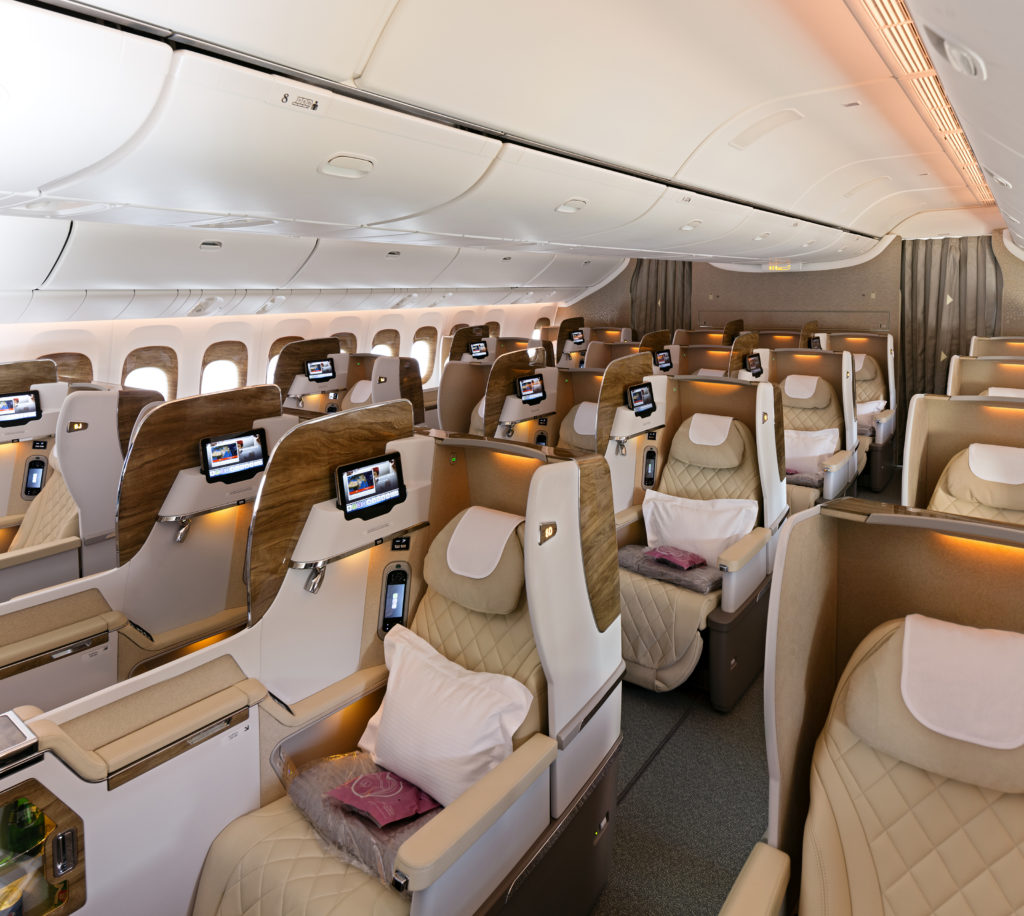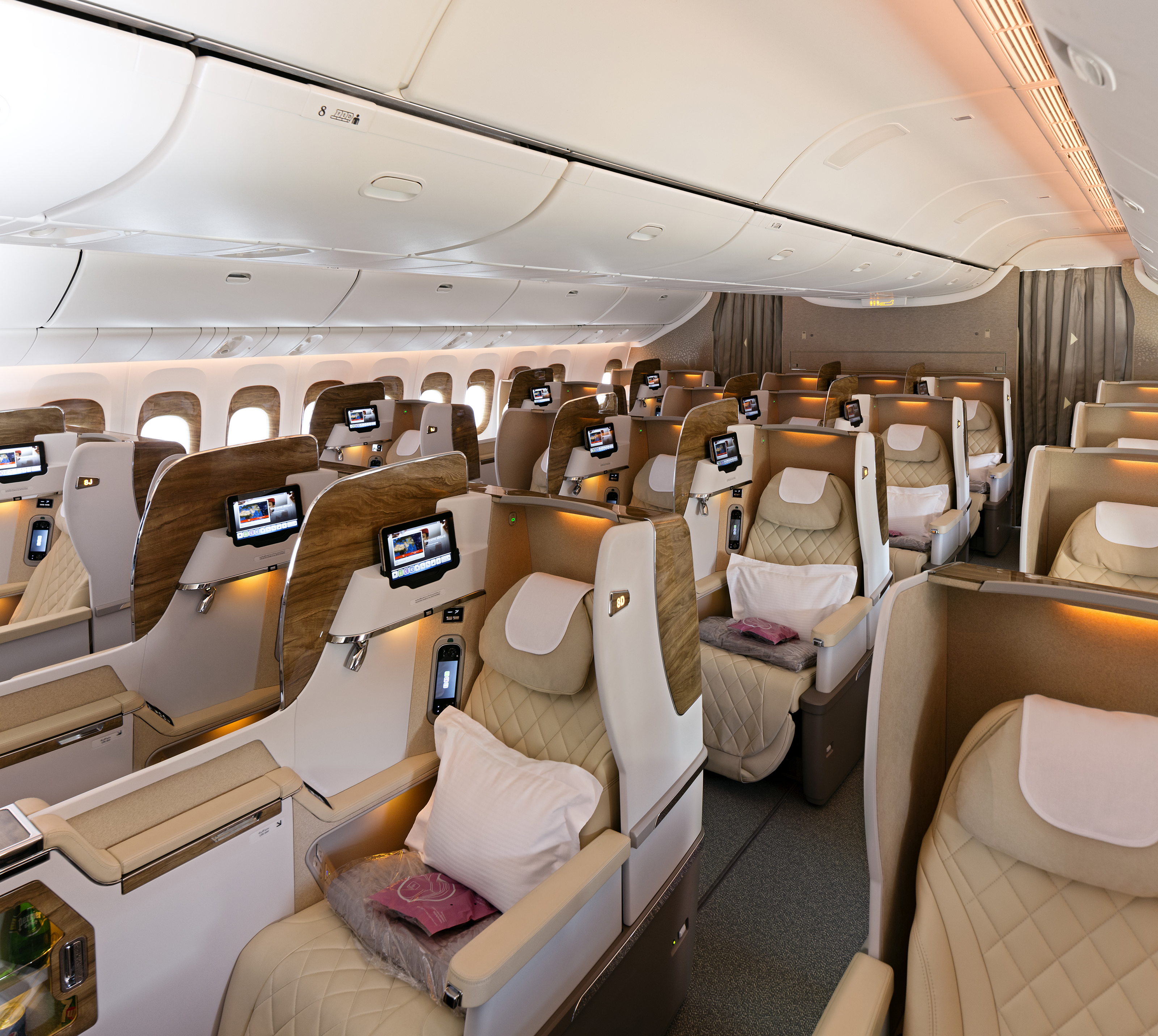 The changes are pretty subtle and are aimed at trying to blend better with the new First class suites which I will look at tomorrow. Like the First class suites, the design was inspired by a luxury car.
The new seats feature:
Seat pitch of 72" apart, recline to a 78" long lie flat bed, 20.5" width
23" HD LCD screen
Touchscreen controls for the seat and inflight entertainment system
Privacy panels between seats
Shoe stowage area
Personal mini-bar
USB A for smartphone charging
USB C for data transfer to the screen and for smartphone charging
PC power outlet for charging personal devices
Emirates have been trying to dial down the 'bling' factor with their recent additions but I'm not entirely sure they have succeeded in business class, unlike their new onboard A380 bar which I think strikes the right balance. The main issue for me is the plastic woodgrain surround to the seats which I find a bit overpowering.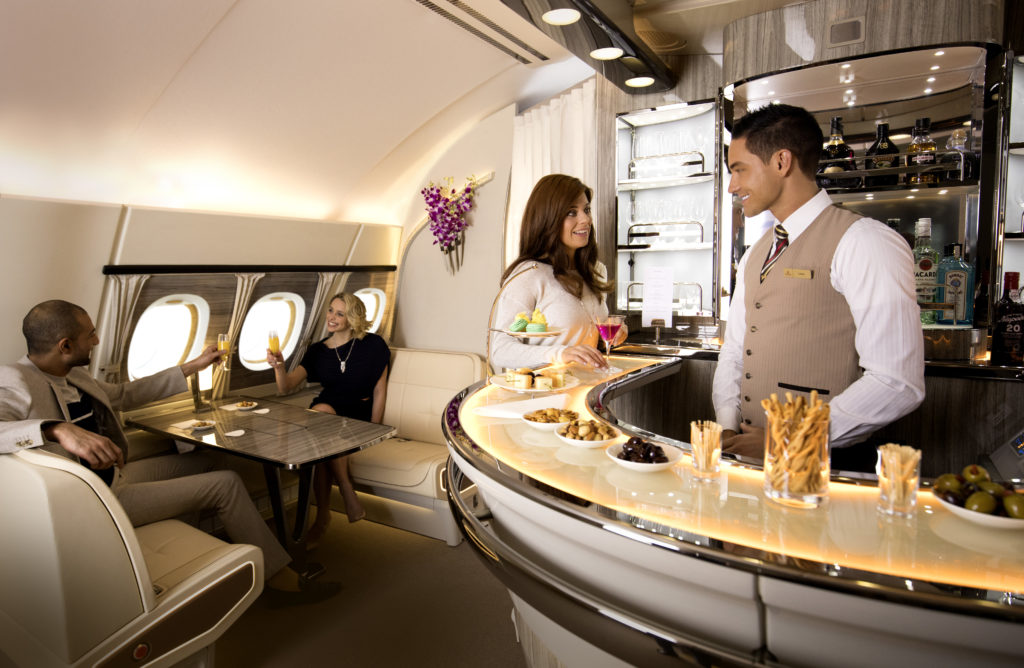 All cabins will also have a new generation of Emirates' ICE  entertainment system with improved image quality. The screens will feature ultra-wide viewing angles, touchscreen, LED backlight and full HD display. This will be the largest business class screen on Emirates' fleet and one of the largest in the world. It also includes an HDMI input so you play your own content.
The seats will be on B777s flying from Geneva and Brussels from December this year. Further aircraft will be refreshed during 2018.
Whilst it is great that Emirates are constantly improving their product this makes it confusing for customers in my opinion. Fortunately, from London Emirates use A380s which makes the seats predictable. Once you connect onwards, with so many different designs around it makes it hard to know exactly what you will get.
B777x – more business class new seats from 2020
The Emirates B777X is due to debut in 2020 and although full plans have not been revealed, the Emirates' President revealed at the Dubai airshow that these are likely to be similar to the current A380 business class seats. This means that they will have direct aisle access from every seat. The layout will probably be 1-2-1  rather than their current 2-3-2 configuration on their B777s. This would put me off flying on an Emirates B777 currently if I was flying solo due to the lack of aisle access and privacy.
He also confirmed that there will be no more new business class seats until the next generation of seat on the B777X.  The aim is that eventually, all Emirates aircraft will feature direct aisle access and a fully-flat bed so you don't have to play on seat roulette when you book a business class flight with Emirates.
Have you flown Emirates – which seats have you flown in and what did you think? Share your experience in the comments below or on our social media.