I was heading to Geneva so I decided to check out the new Hilton Hotel & Conference Centre in Geneva. It's not brand new in the sense of a new building as it was taken over by Hilton from another hotel, but it is a modern hotel.
Hilton offered me a free stay and dinner for me to review the hotel. All other expenses were paid for by me.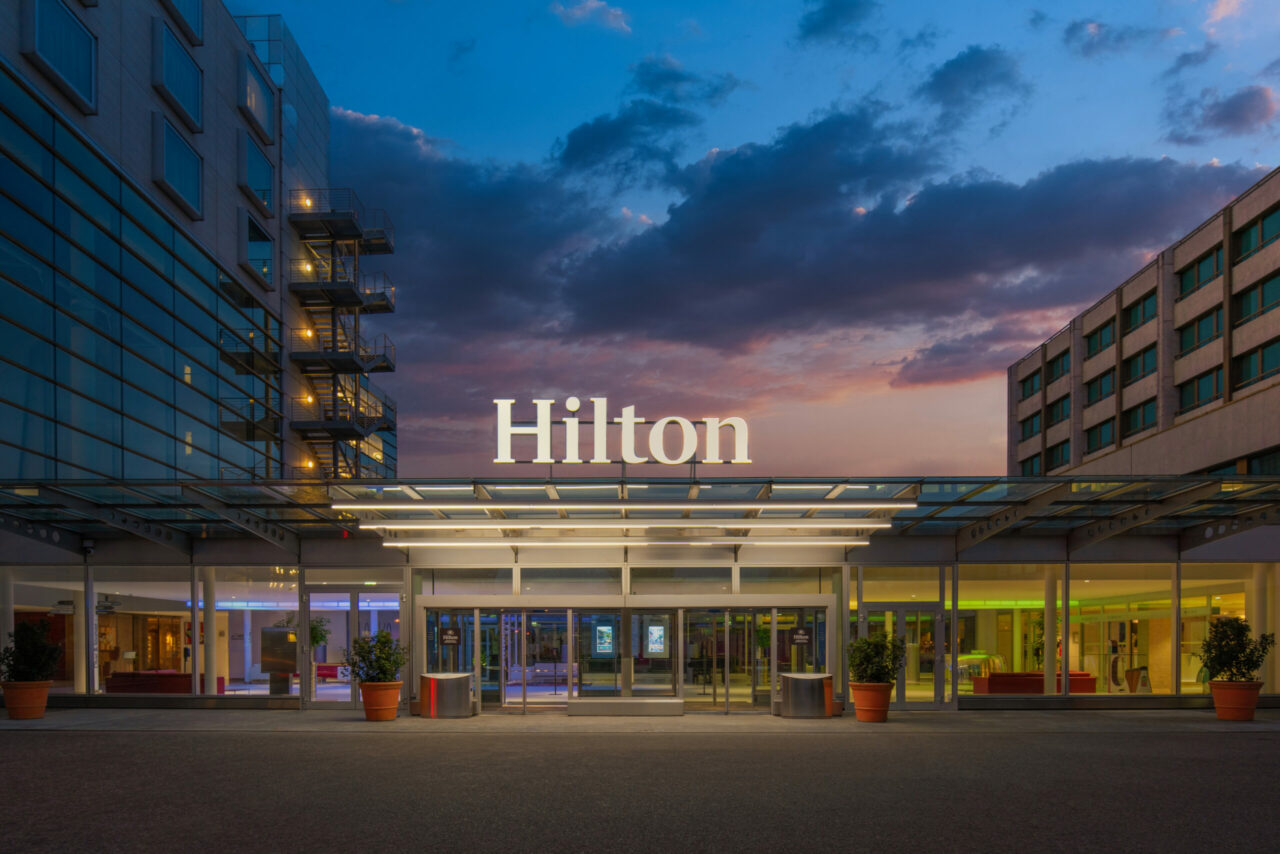 Location
The hotel is situated less than 10 minutes from the airport and around 15 minutes to the centre of Geneva. There is a free shuttle to the airport.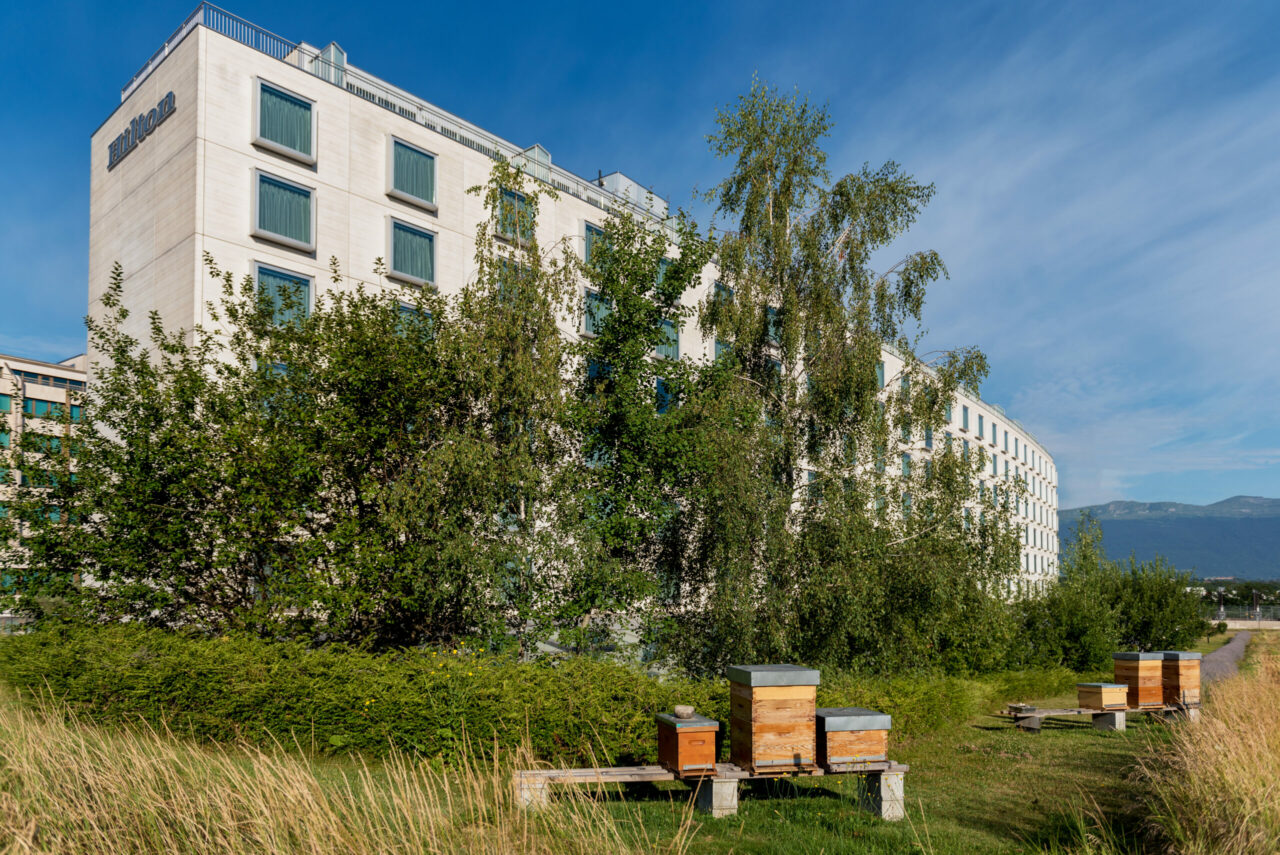 Once you are there it is easy to get into the centre of Geneva in several ways. You can get a taxi or Uber which takes around 15 minutes, get the shuttle to the airport and hop on the train which takes 10 minutes to the central Geneva station. Finally, there is a bus stop around 5 minutes walk down a pleasant country lane. The bus takes you directly to the heart of Geneva on the old town side. It takes around 20 minutes and is free because the hotel gives you a complimentary public transport card. The card can also be used for the train into Geneva and trams.
Check-in

The first thing you notice when you walk into reception is the super cute steps for children so they can go up to the check-in desk!
The staff at reception are all very helpful and speak excellent English. I was told where everything was including the gym, the pool and the restaurant. They checked if I needed dinner since it was quite late and explained how to find the room service menu. Finally, I was asked if I was happy for housekeeping to enter the room every day to service it.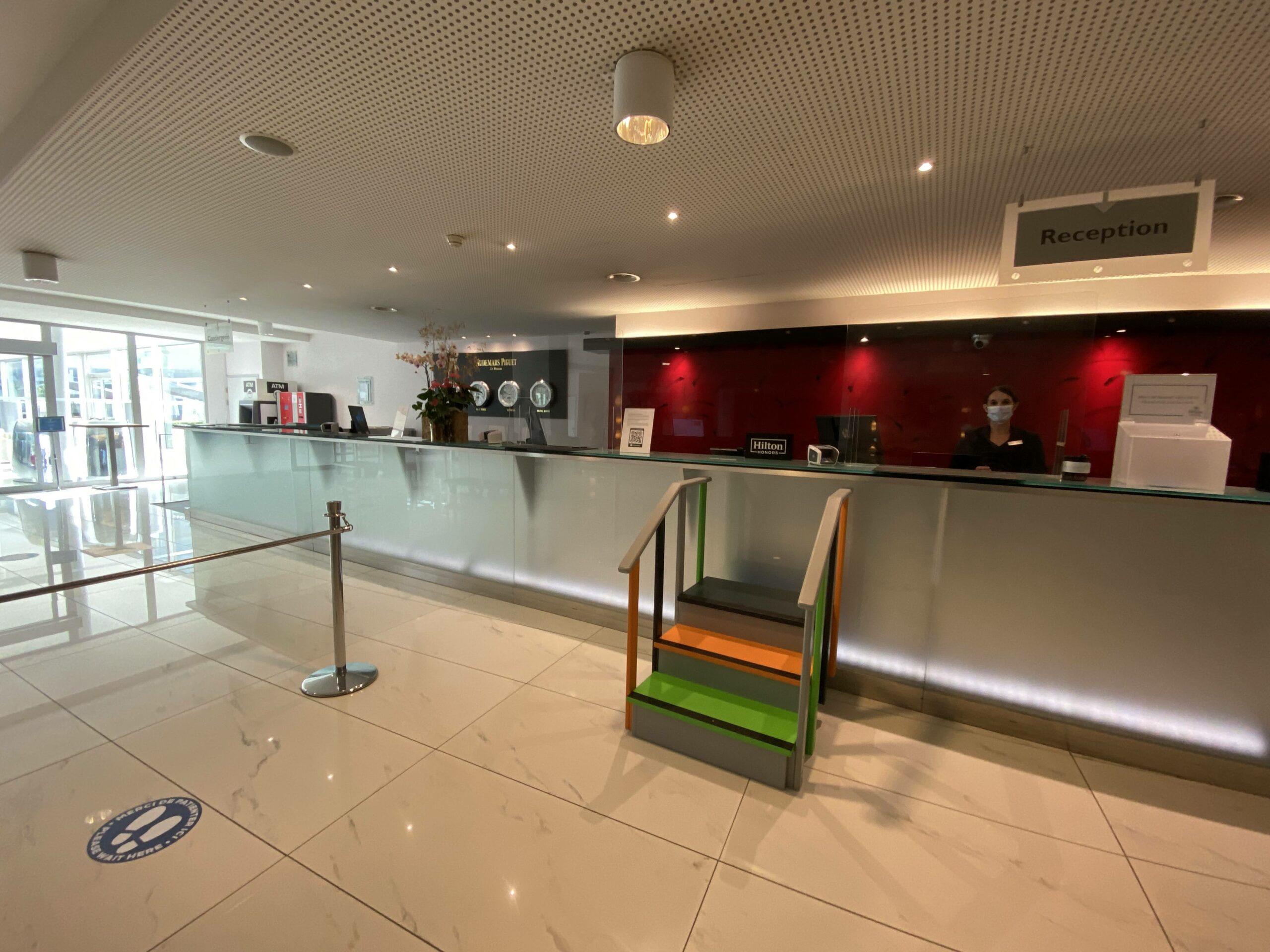 There is no minibar at the moment, but you have a fridge in the room. You can buy drinks from reception to stock your fridge which is very handy.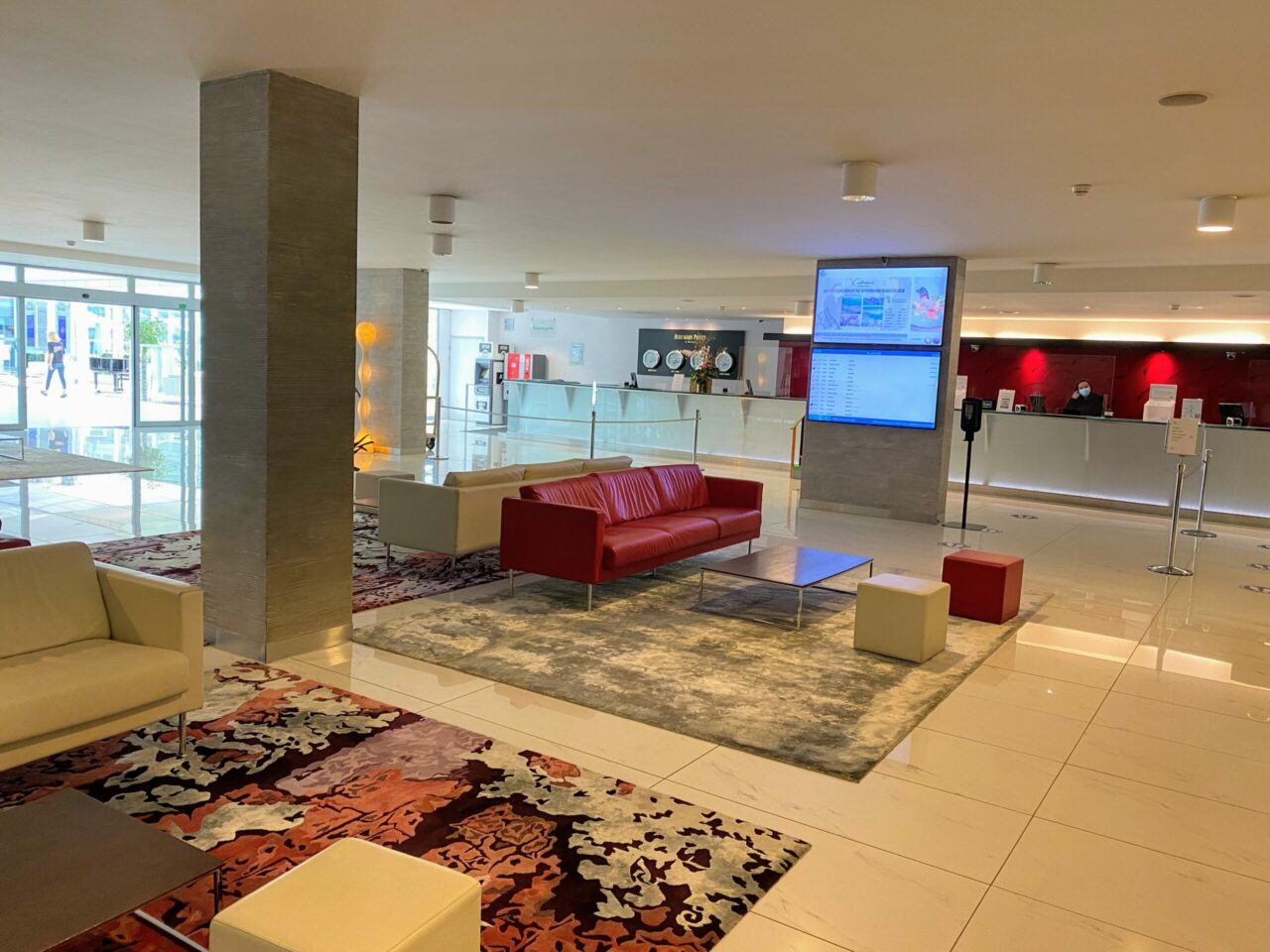 There is also a seating area with the flight departures board so you can keep an eye on your flight. The lobby has a Nespresso machine where you can buy a coffee and also a rather strange phone charging point where you can generate the power sitting on a bike and pedaling!
If you need to use a computer, there is also a workstation with a Mac in the lobby.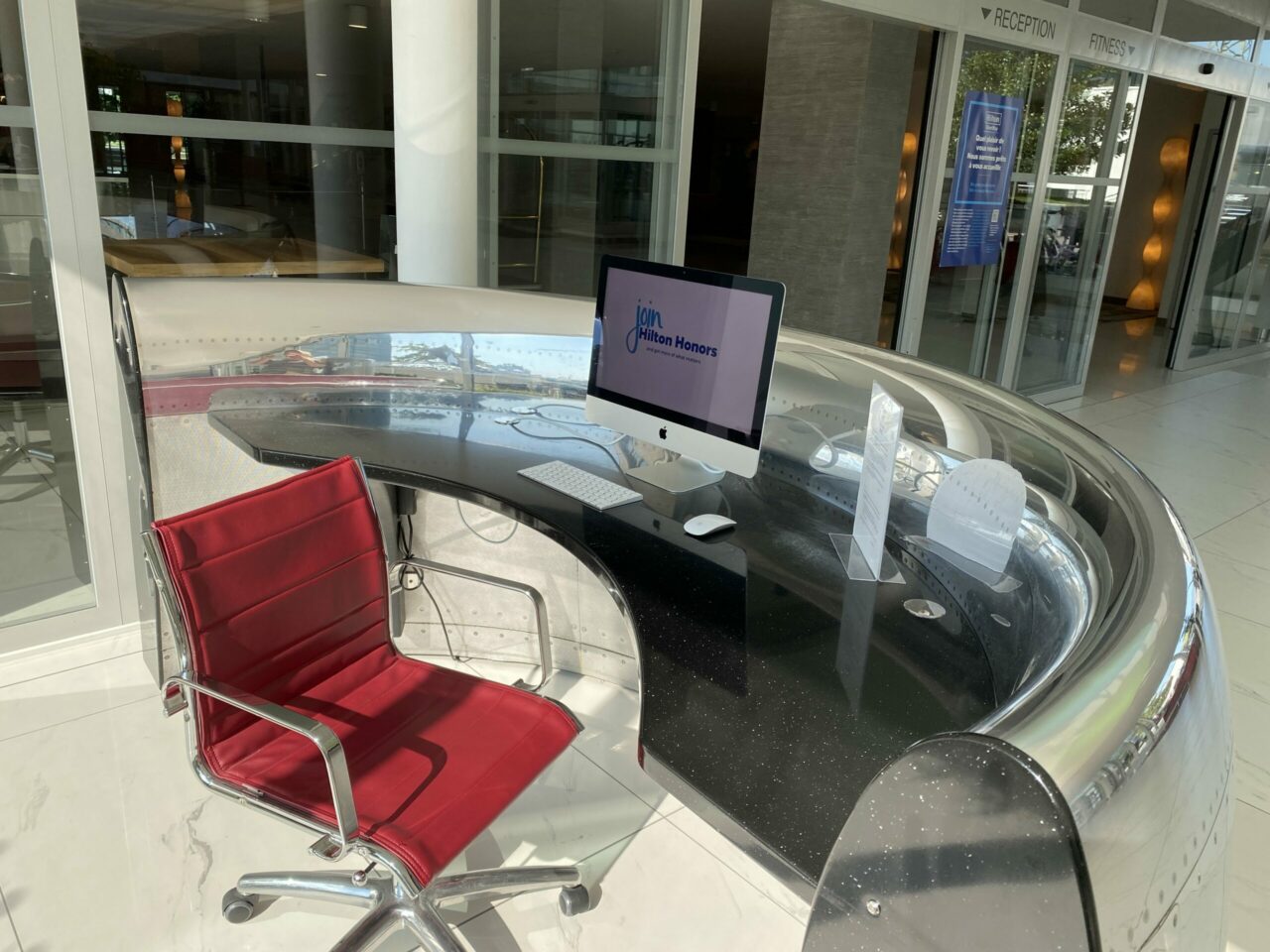 And to keep kids or big kids amused there is a table football game too.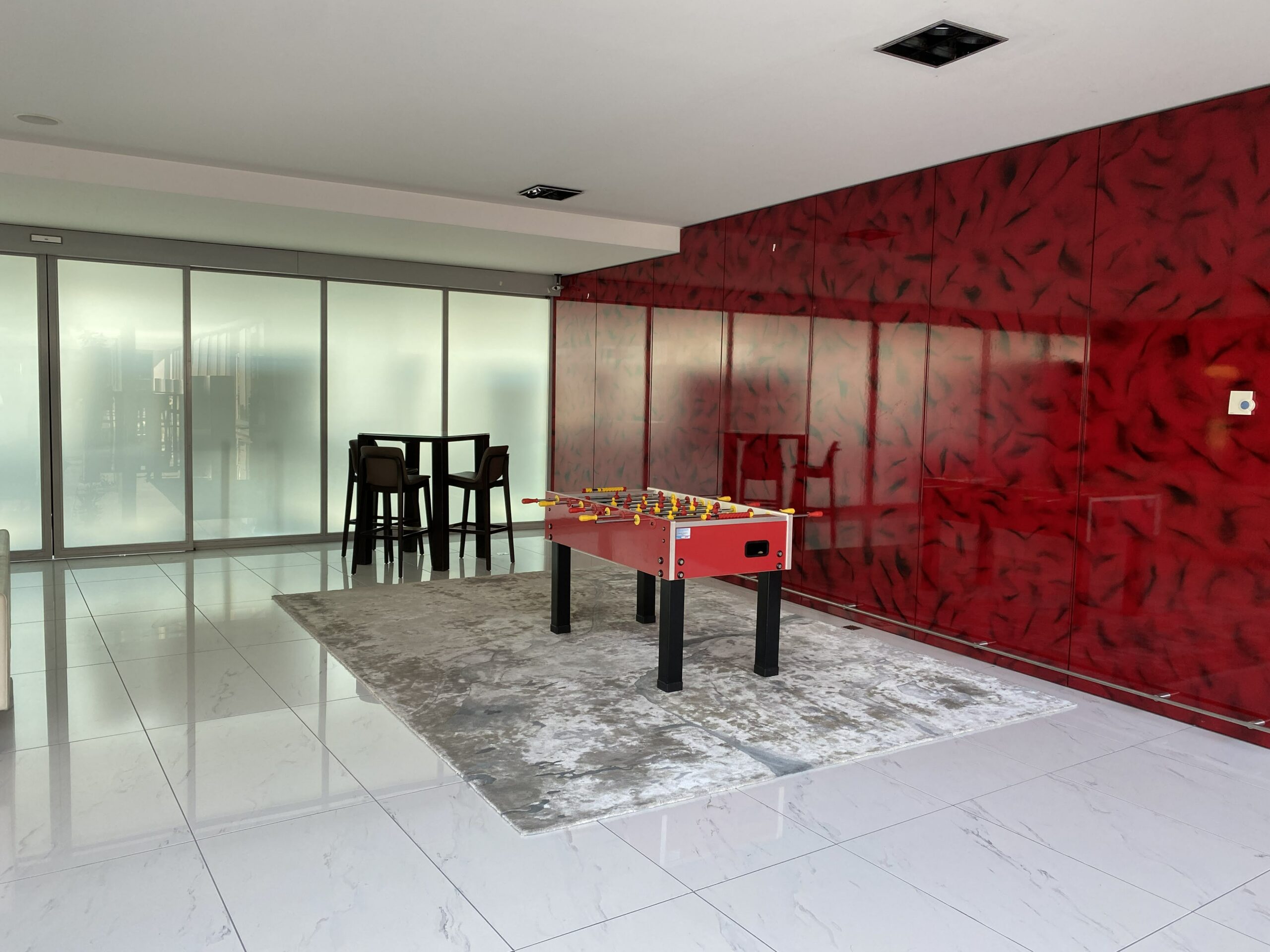 Room
The hotel is split into two halves in effect. I was in the part nearest the Executive lounge. There are several types of rooms including some lovely-looking suites with a balcony. I had a deluxe king which was a very decent size and well equipped. This is the largest in the standard rooms but actually, unless you want a large room, the lower categories are more modern in appearance.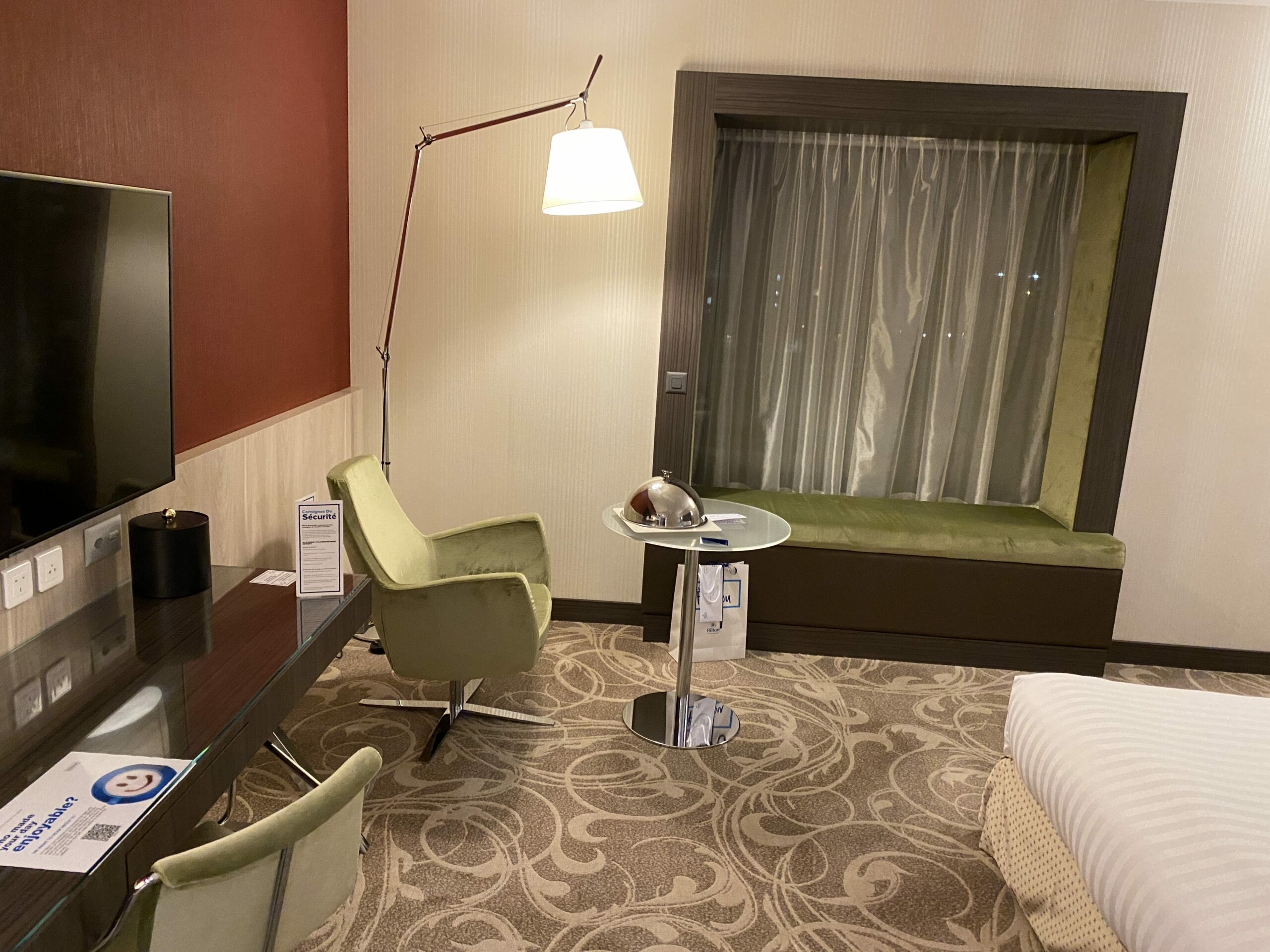 The hotel overlooks the airport to the side with the mountains in the distance but I didn't hear any noise from it. So if you are a secret spotter, make sure to ask for a room overlooking the runway. Right in front of the hotel is a large field, so it feels more like you are in the countryside. I enjoyed sitting on the window seat watching the aircraft come and go with a mug of tea in the morning.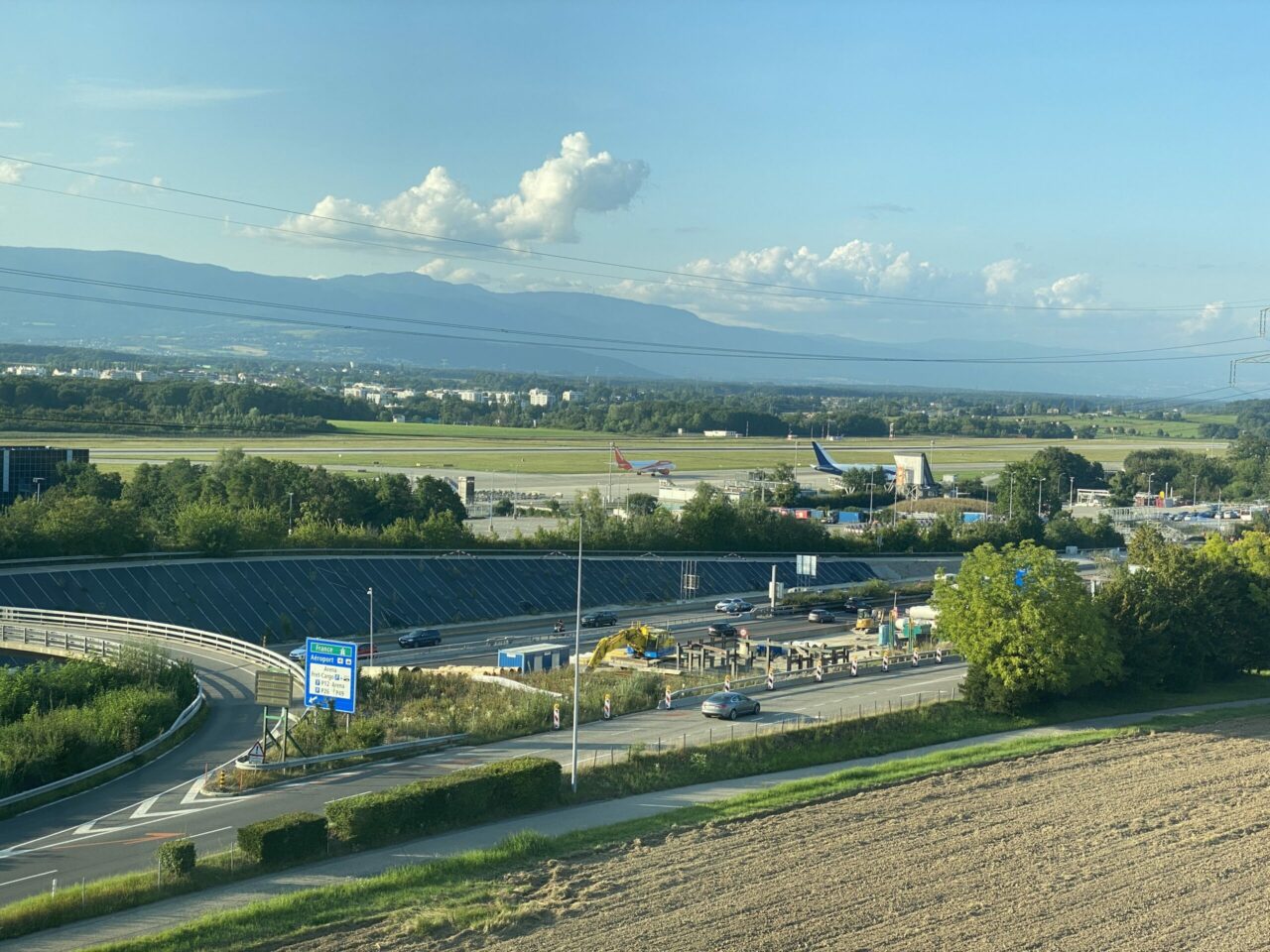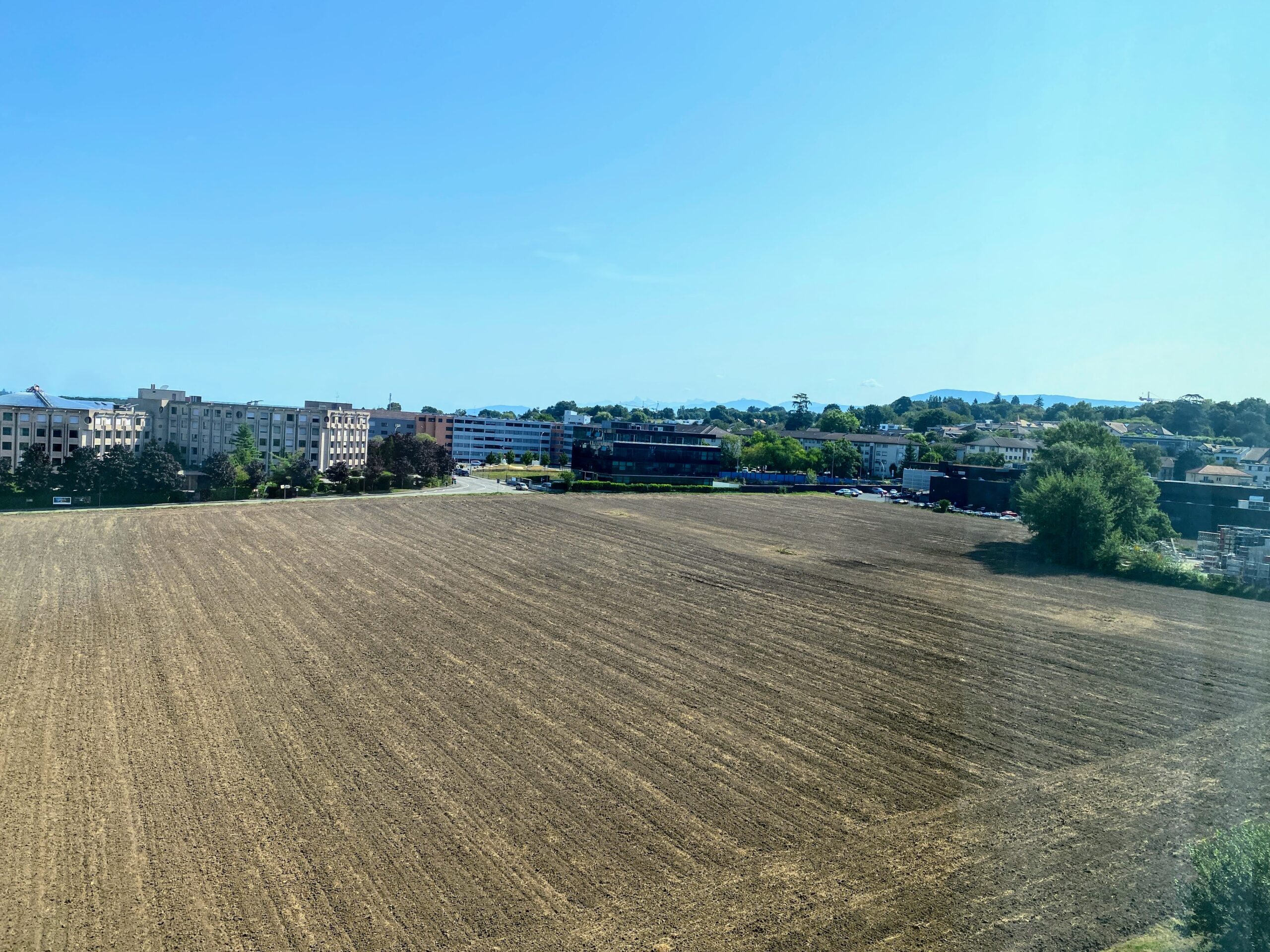 Everything in the hotel was spotlessly clean, which sadly even now is not a given. The room was also well equipped whether you were working or relaxing. There was a large workspace, interactive TV, plenty of sockets dotted around the room including by the bed, tea and coffee, and a fridge with two large glass bottles of water.
Large, good-quality robes and slippers were provided, handy for heading down to the spa and pool in! I also liked the Crabtree and Evelyn alcohol wipes which were provided in individual packets. I actually always take these with me as they are great for a quick refresh on the go!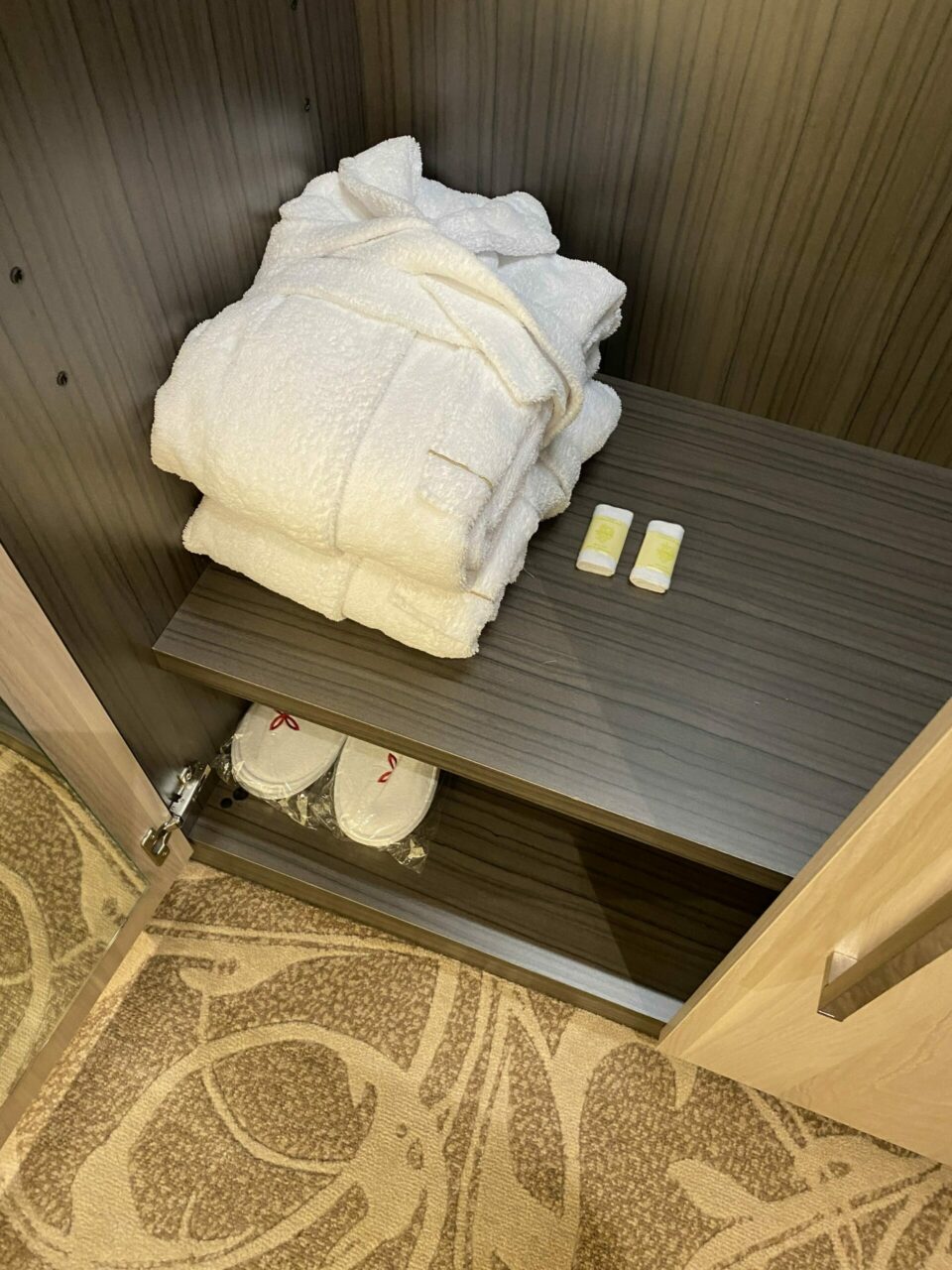 Instead of curtains, the room had electronic black-out blinds which made for a good night's sleep with a good level of room darkness. The bed was a little on the firm side for me, though I like really soft beds, but the pillows were super soft and squishy. I also thought the bedding felt high quality being particularly soft. There was climate control although it was slightly unusual with + or – numbers instead of temperatures but it worked at keeping the room cool during the 26c weather.
In the spacious bathroom, there was a decent-sized bath for a soak as well as a shower with a good pressure head.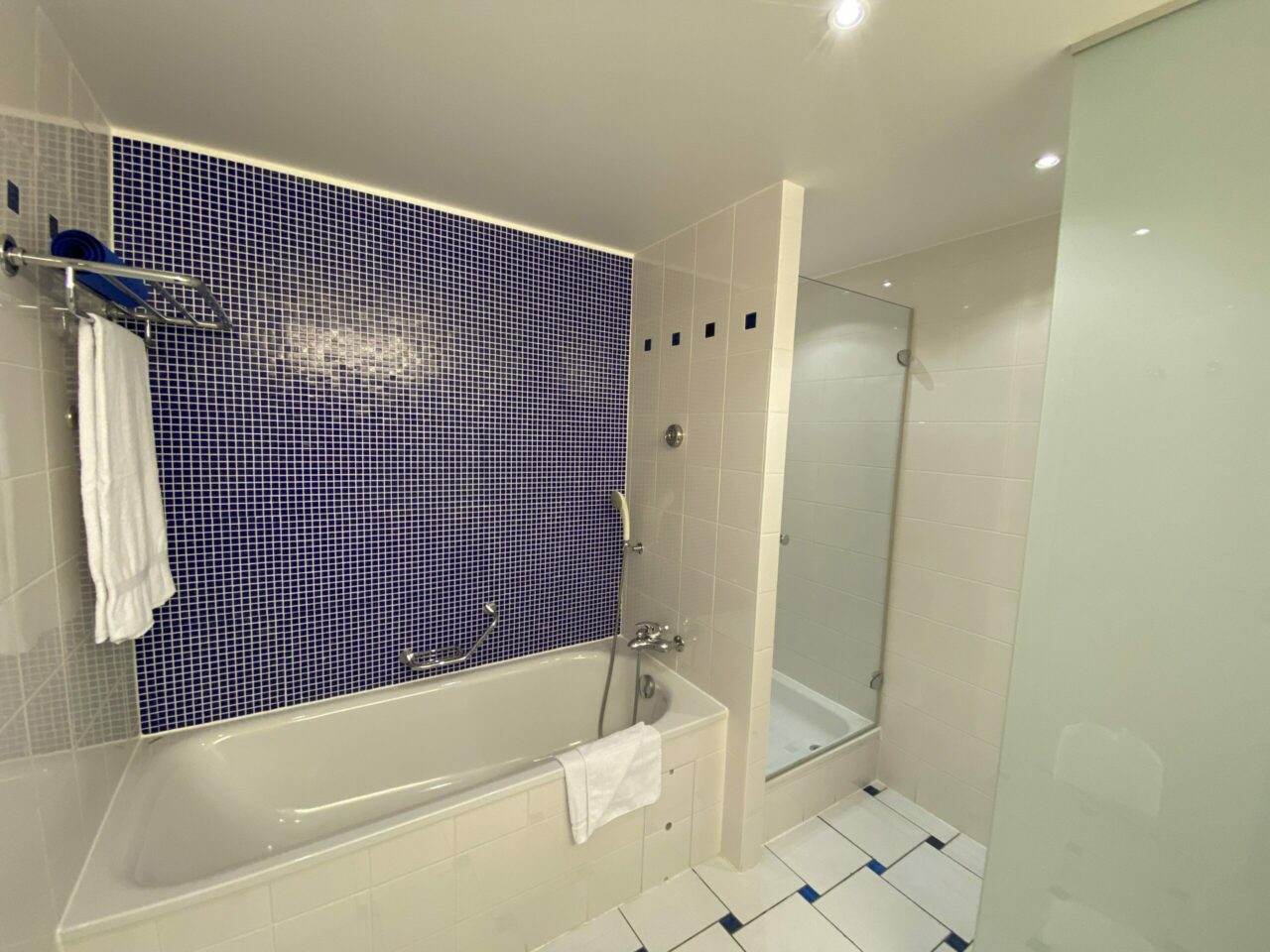 The vanity area was spacious and even had a magnifying mirror which is fairly unusual in standard Hiltons.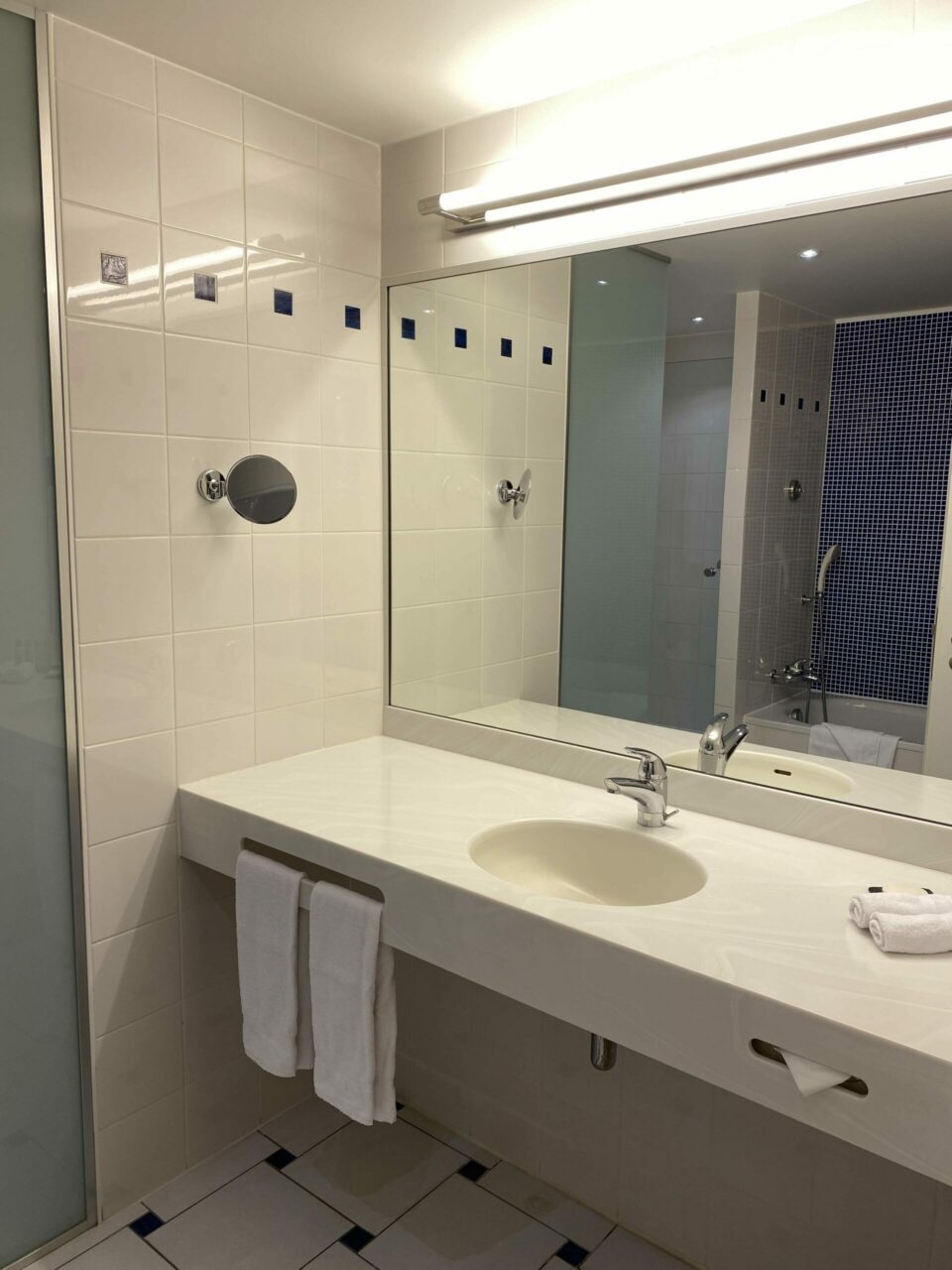 Toiletries were the usual Hilton Crabtree & Evelyn Verbena and Lavender.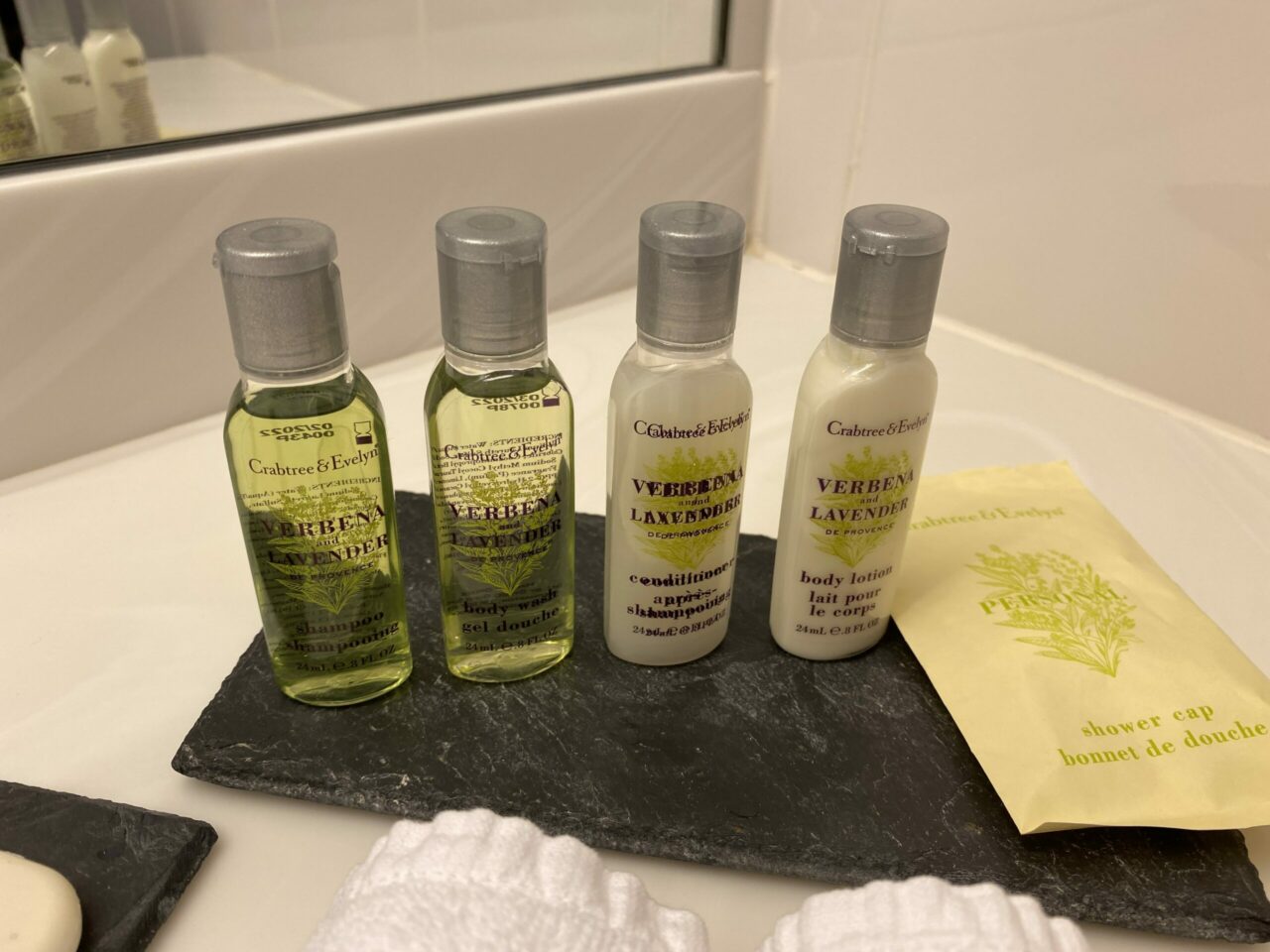 Other room categories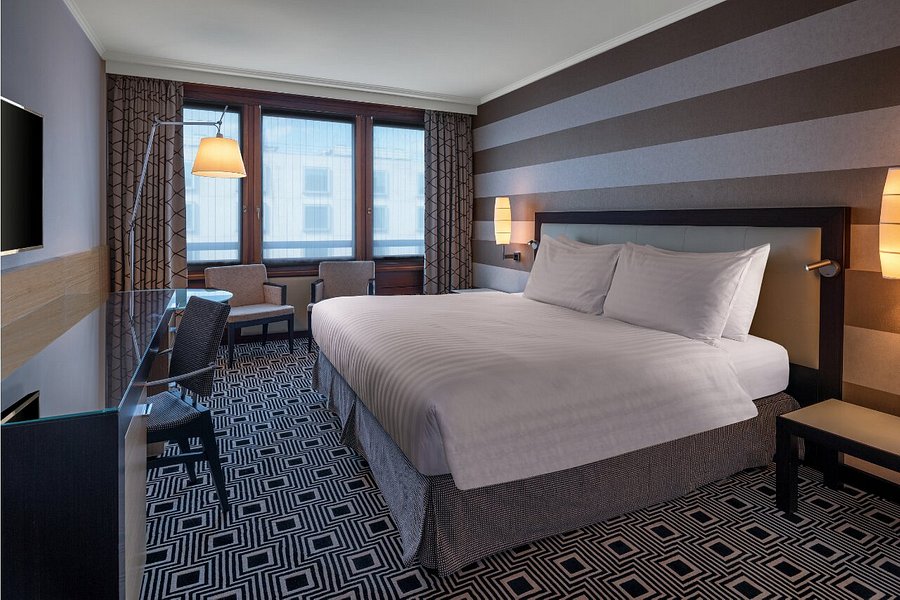 There are a number of other categories such the double, queen and king guest rooms with slightly more modern decor. The bathrooms look a little like a Conrad bathroom to me!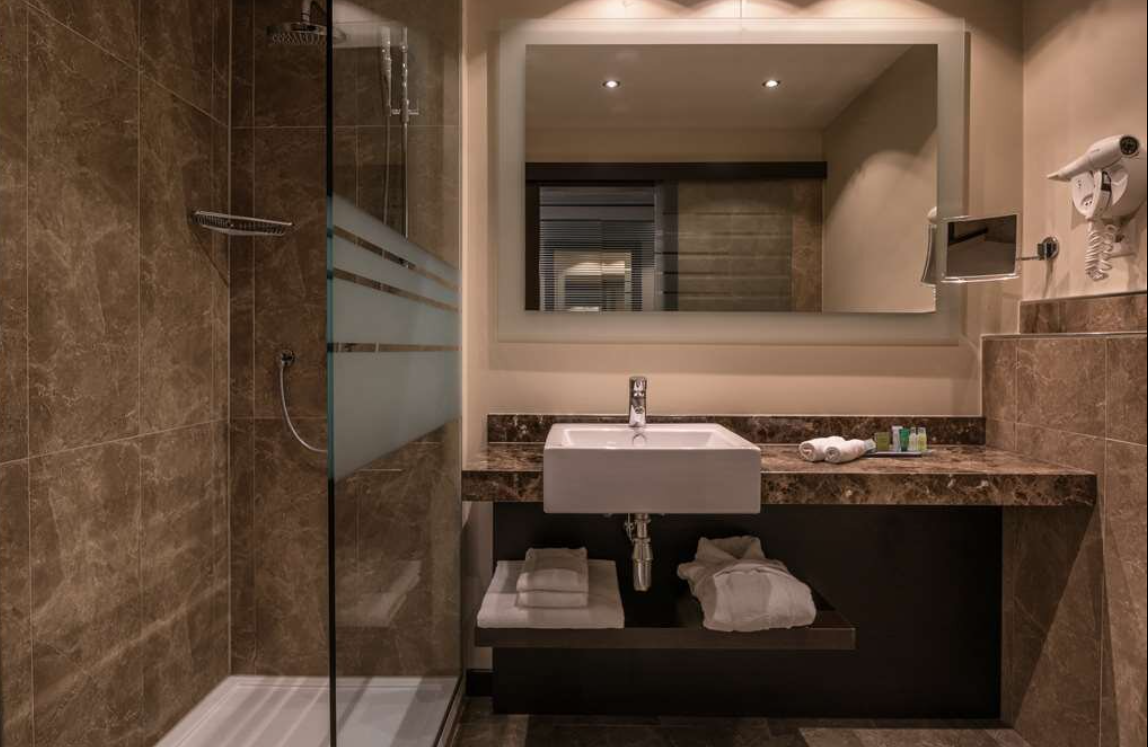 Food and drink
Breakfast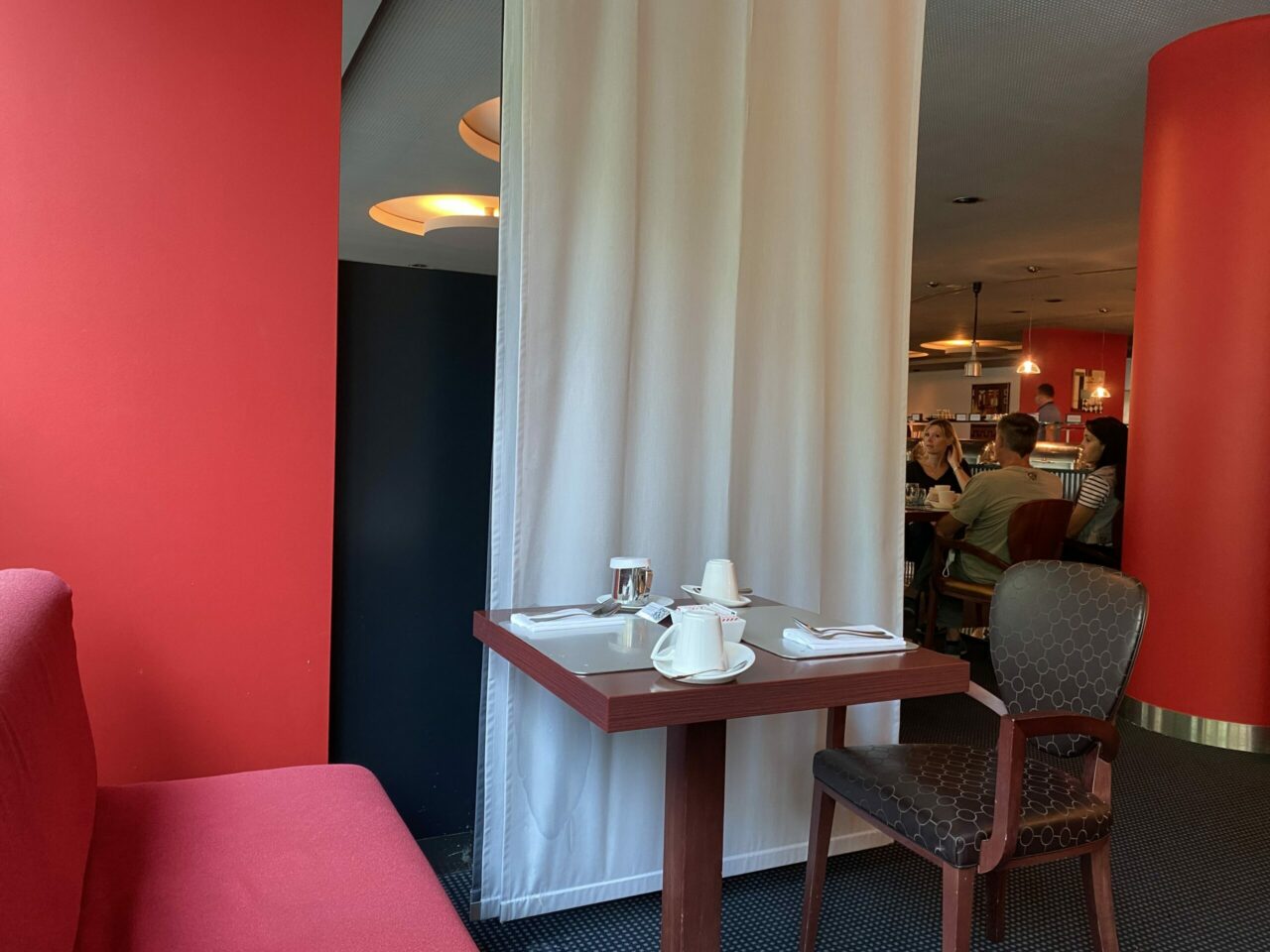 Breakfast was served in the Terra Cafe until 10am each morning. It was served buffet style with a one-way system and plenty of hand sanitiser stations. Coffee or tea was brought to your table by the friendly staff. You could have specialty coffee such as cappuccino or just the regular kind. I asked for Cafe au lait which normally comes with hot milk, but this one came with cold, so make sure to specify if you want hot milk!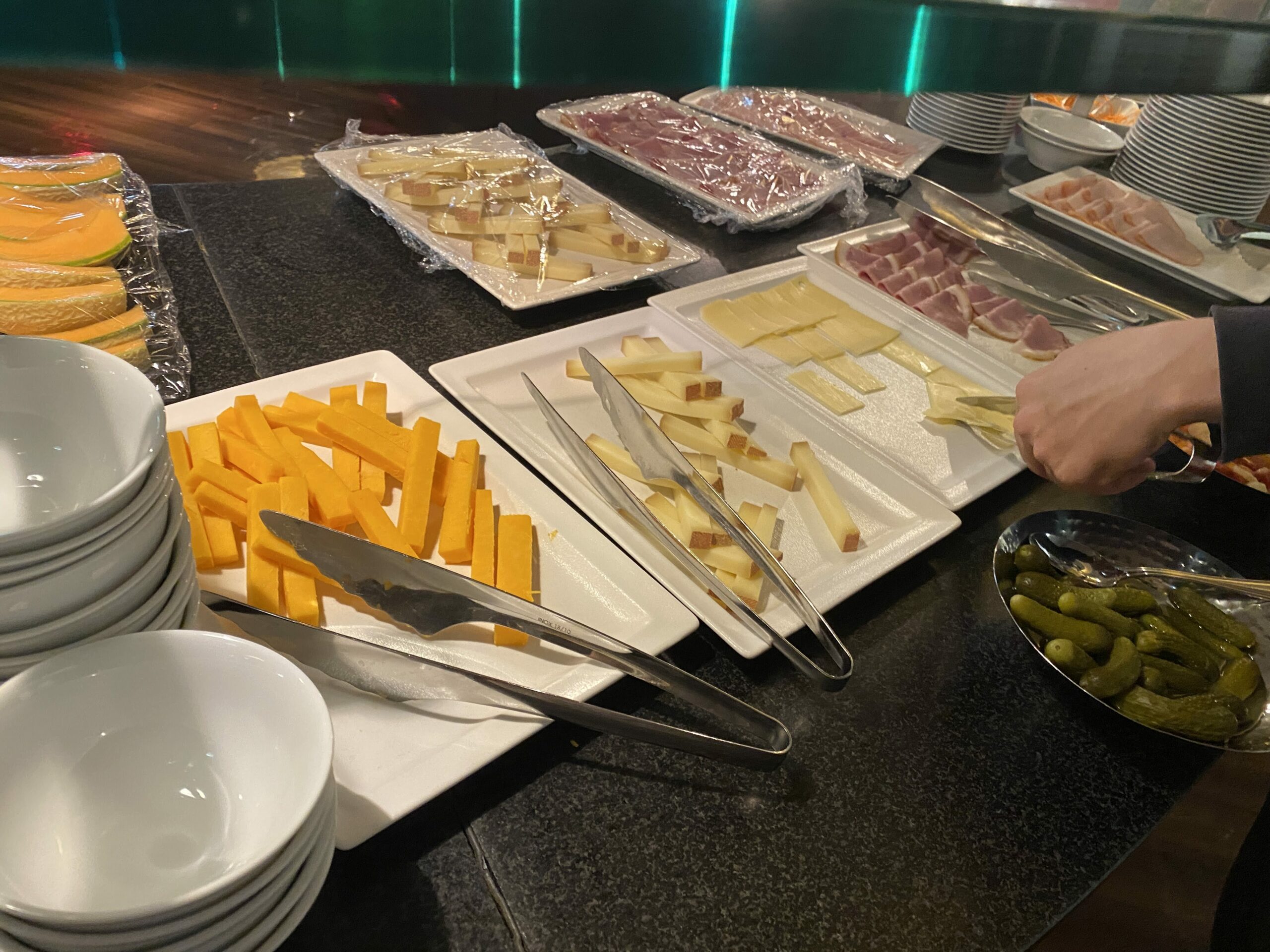 The buffet had a wide selection of hot and cold items including, meats and cheese, plenty of different fruit and fruit salad, yogurt, cereal, and a full cooked breakfast. There was a chef on hand to cook omelettes or eggs to order.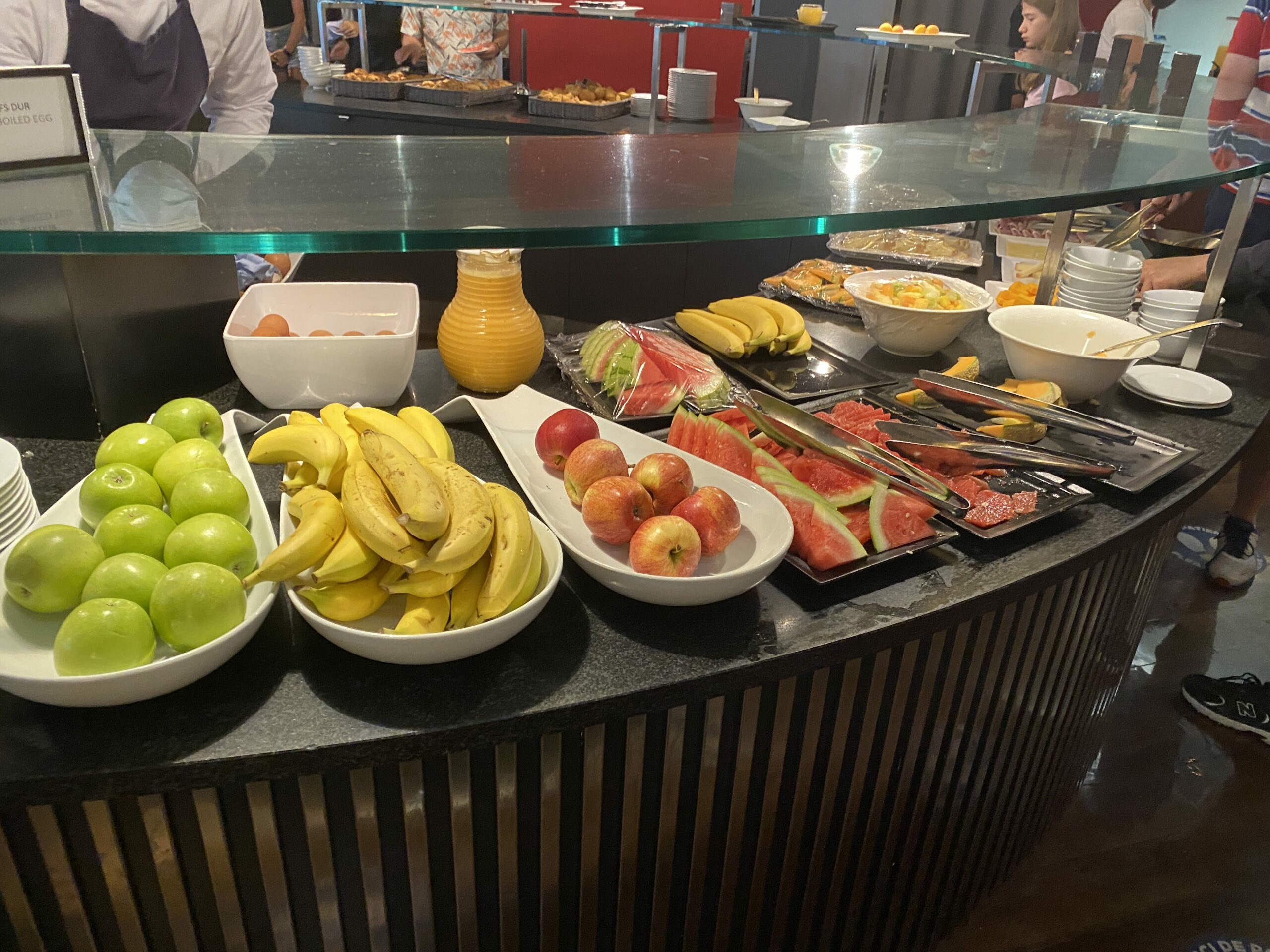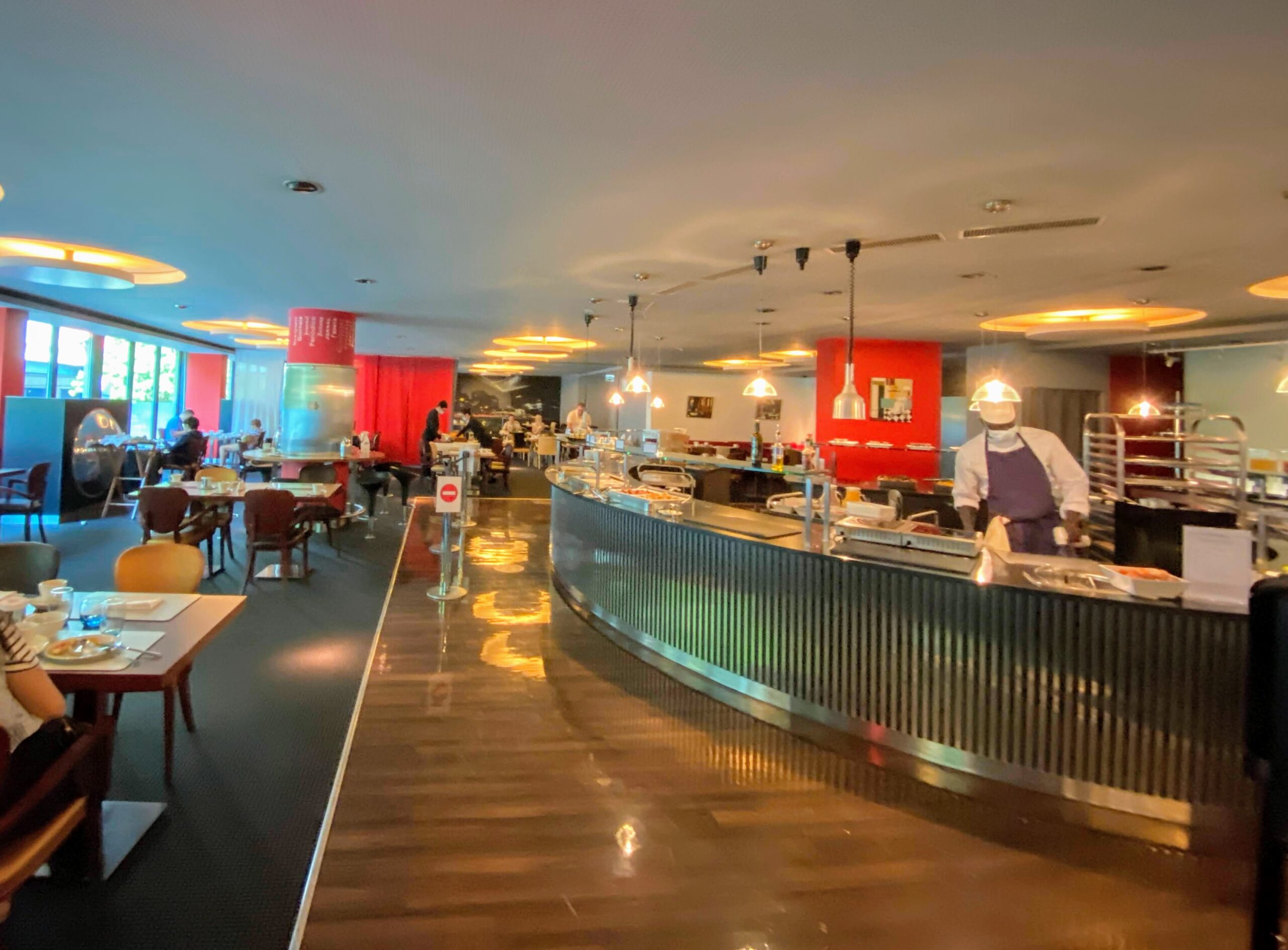 The highlight for me was the croissants. I normally don't bother as I always find hotel croissants a bit flabby usually. These were some of the best croissants I have ever had. There were small in size (so you can justify having two) and still warm from the oven. The gorgeous flaky buttery pastry just melted in the mouth!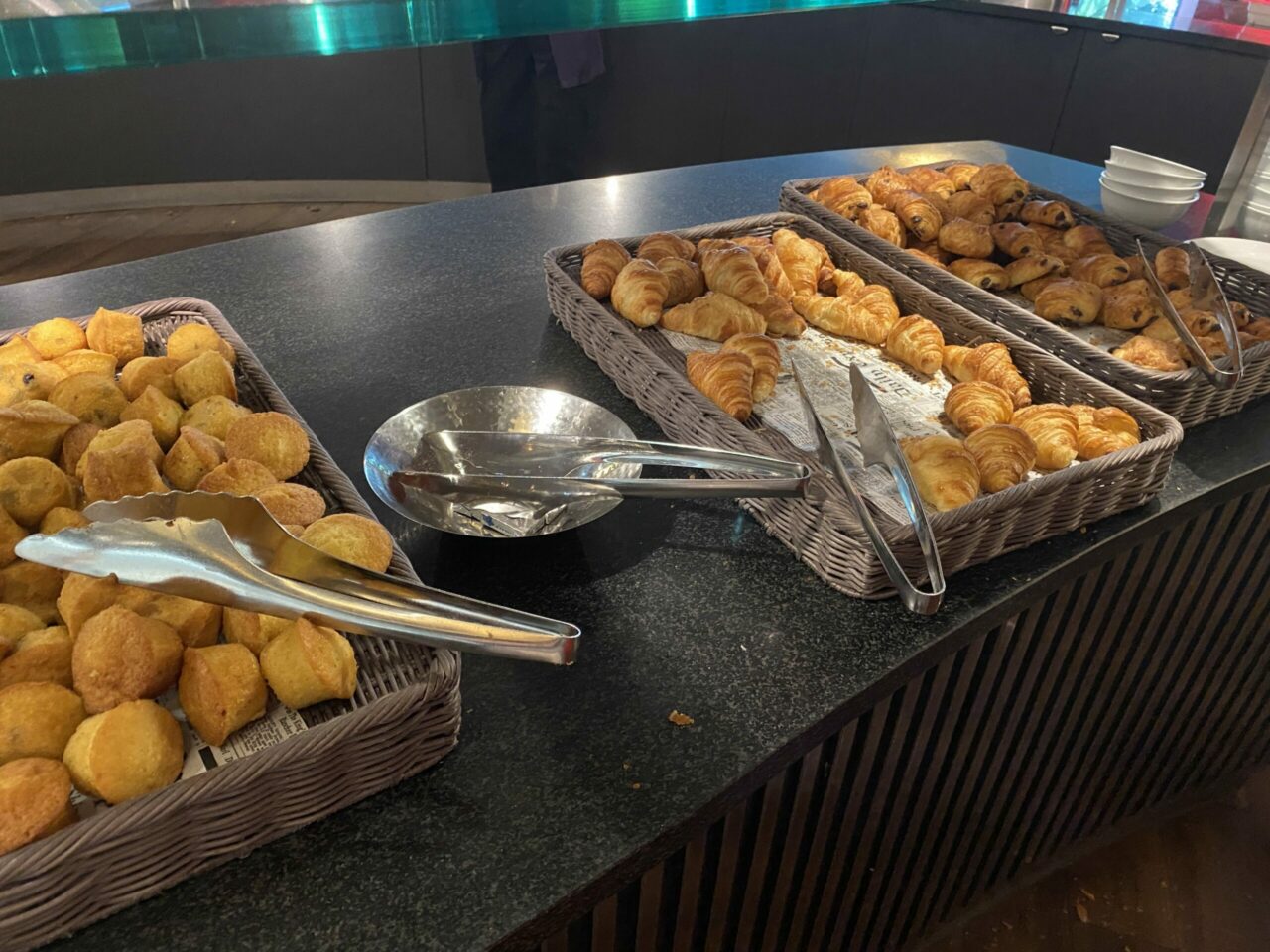 There was even a special section just for children.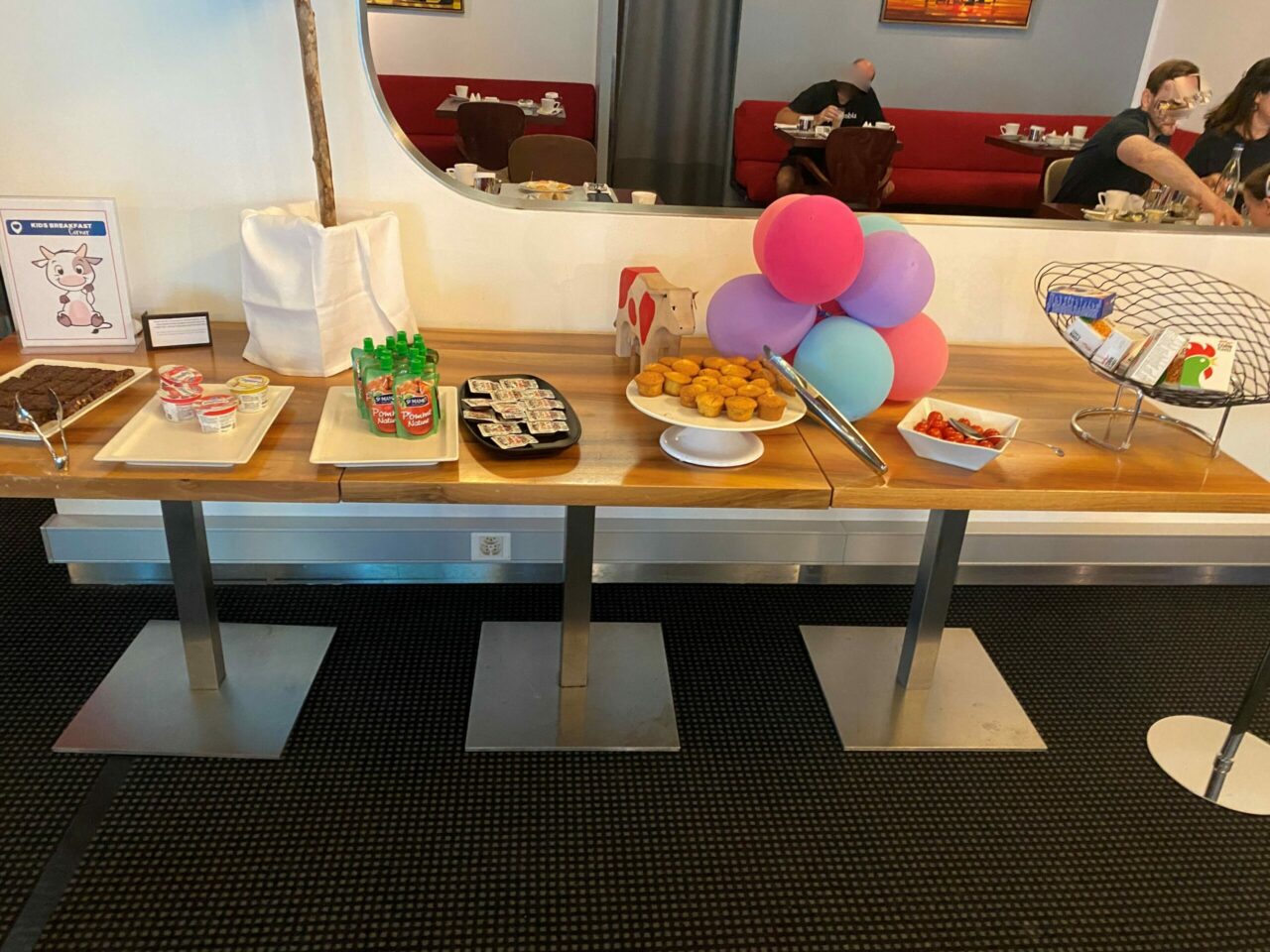 Restaurants and bars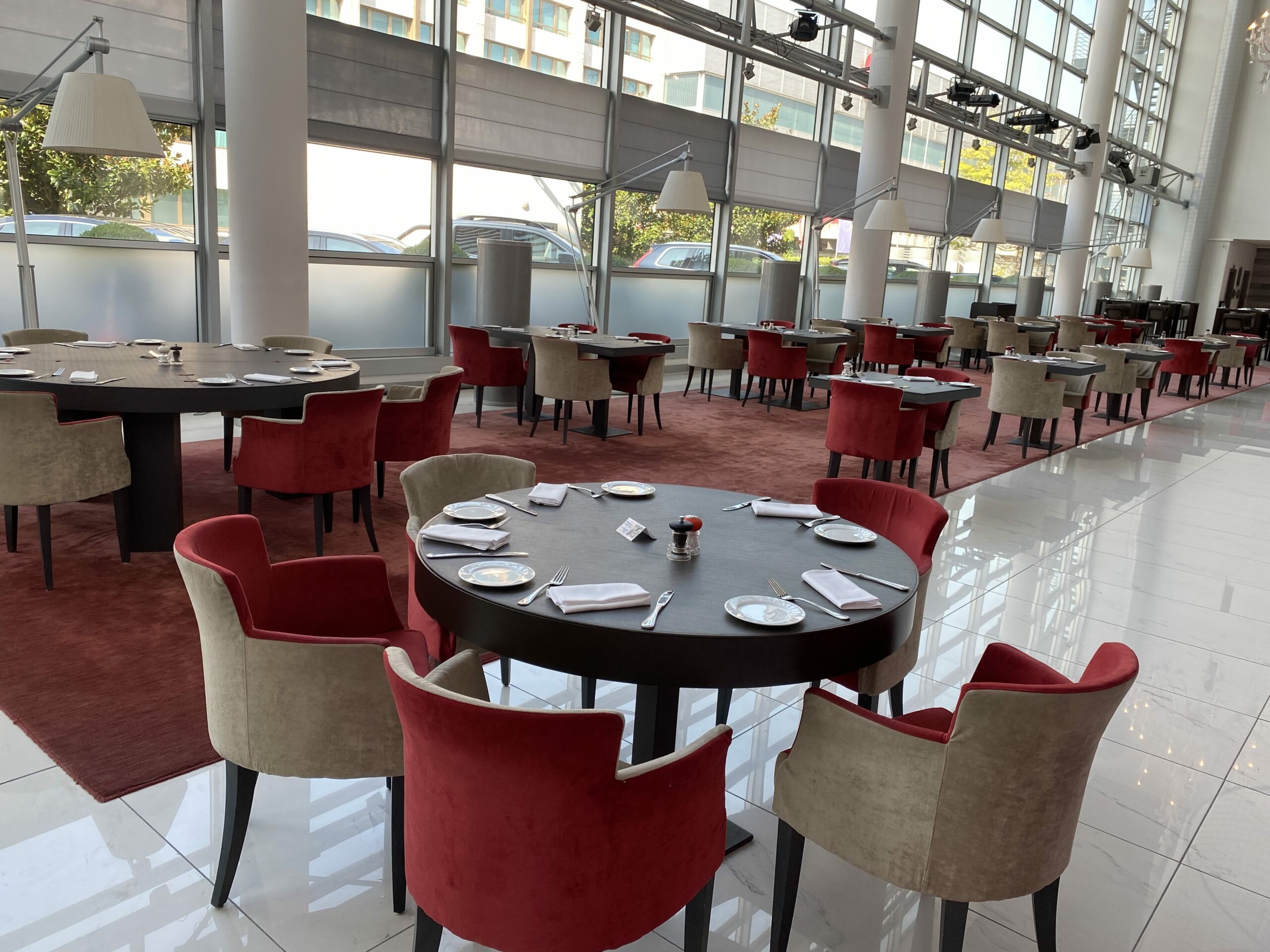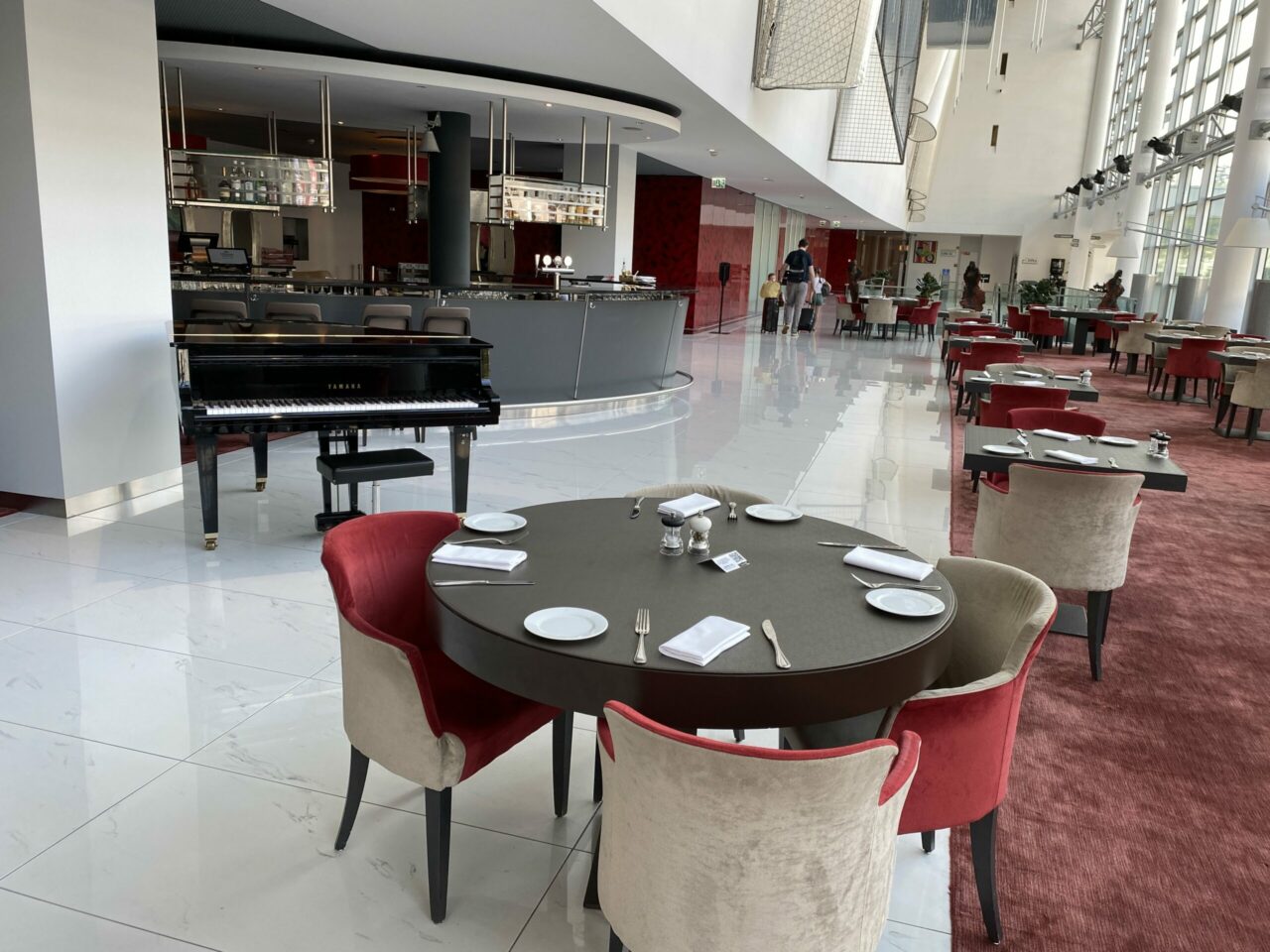 In normal times there would be a choice of two restaurants – the Italian L'Olivo, and the C Bar and lounge. Currently, only the terrace of L'Olivo is open.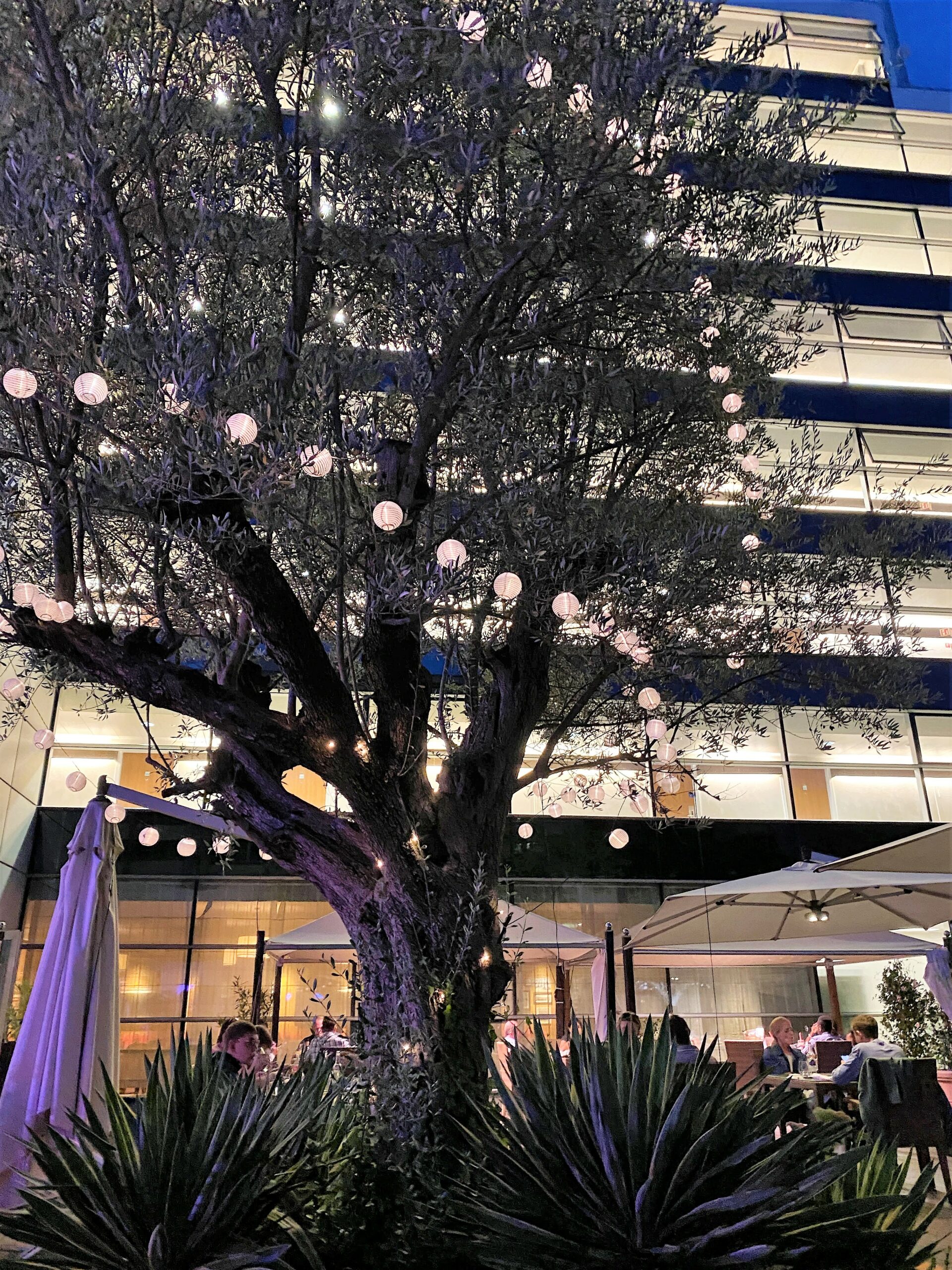 However, I certainly wasn't complaining about sitting outside on a warm summer night surrounded by plants and twinkling fairy lights!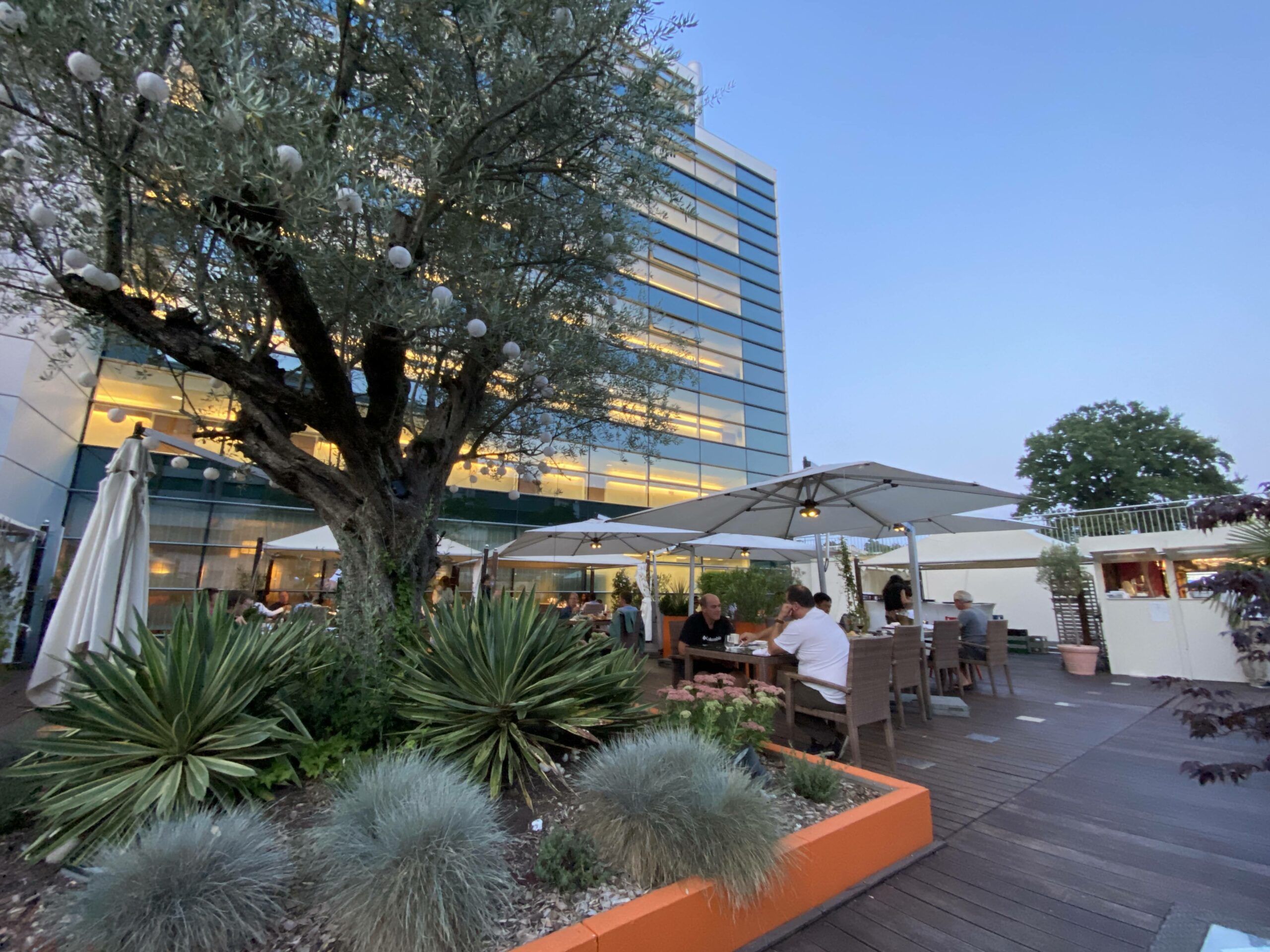 The menu was asked by QR code and had a good selection of classic local dishes as well as more modern dishes. The latest addition to the menu is the Geneva Discovery bowl which is inspired by local produce and a healthy Buddha bowl type dish.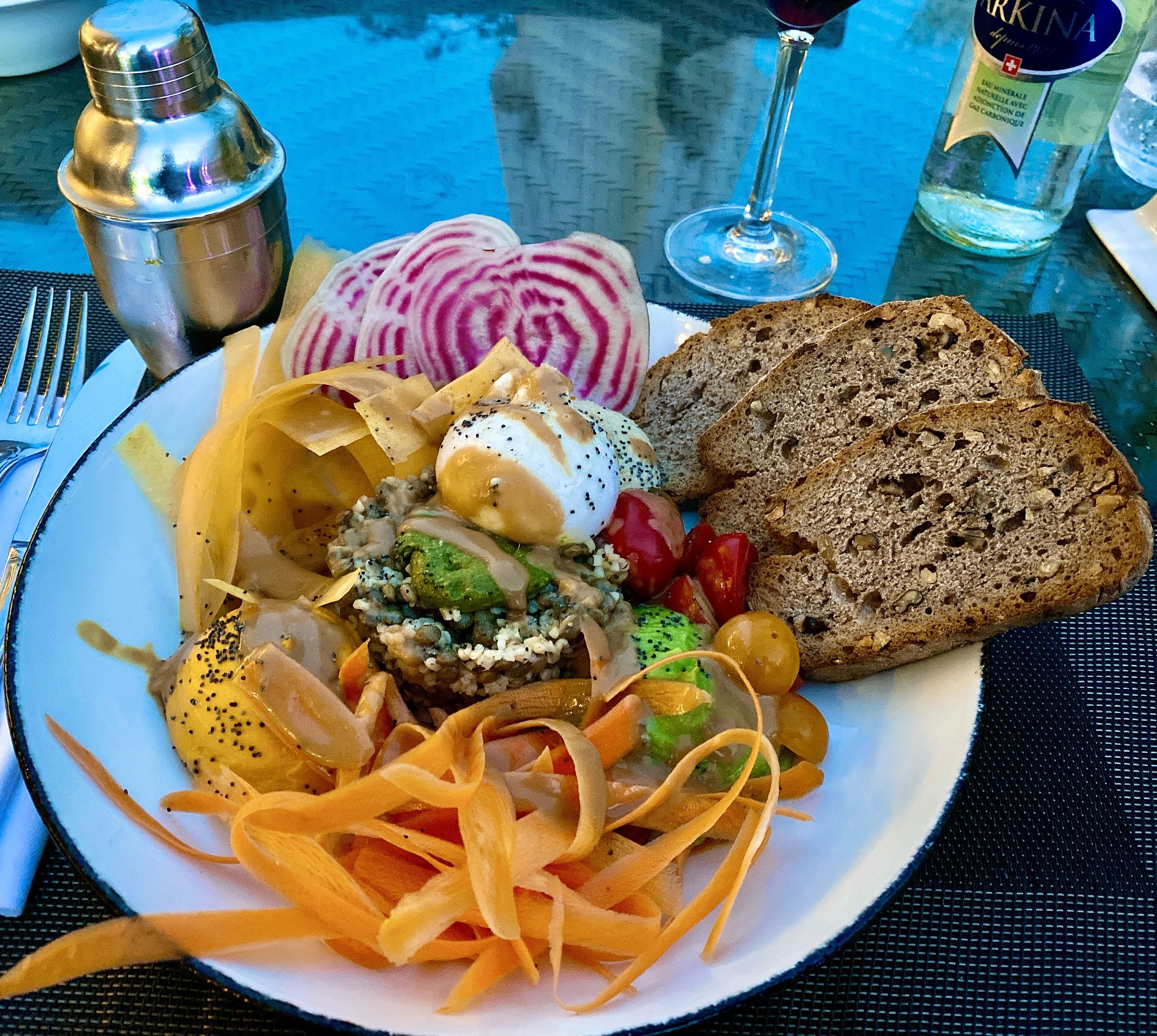 It consists of a rainbow of different elements such as carrot hummus, regular hummus, pesto, burratina, pea puree, raw beetroot, carrots and tomatoes served with plenty of nutty bread for dipping. The highlight of the dish was the yummy satay dressing which is mixed tableside in a cute little cocktail shaker and then poured over the dish. It will leave you feeling virtuous, but it's also delicious!
I also tried the opposite extreme with some very traditional French/Swiss cuisine, a steak tartare.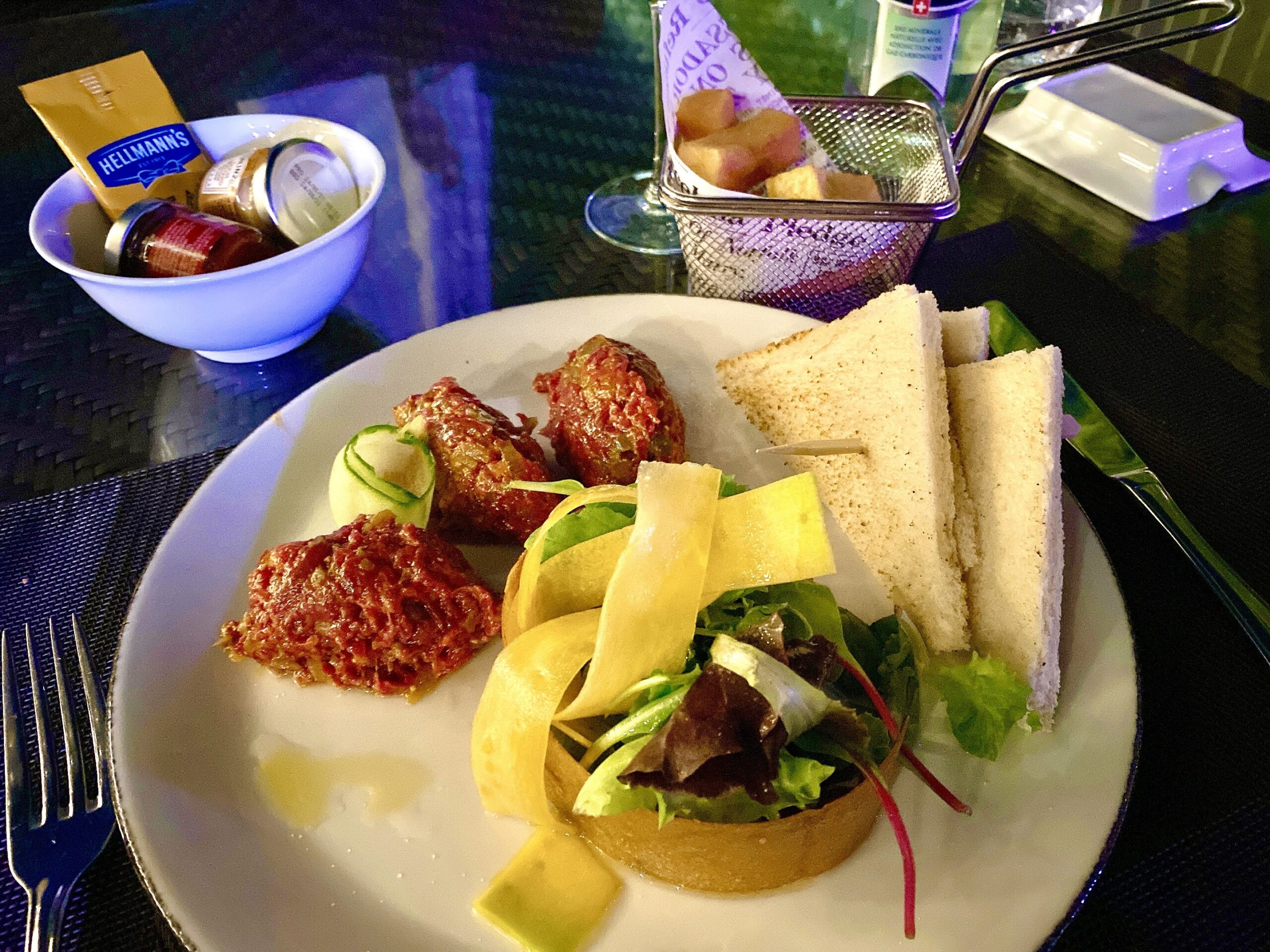 This was executed perfectly with well-balanced additions to the finely chopped beef. The best part was actually the chips. I am not normally really into chips as I find them a bit dull, but these chunky chips were amazing! Perfectly crisp on the outside with a fluffy interior and great flavour, they were very moreish!
The Executive Lounge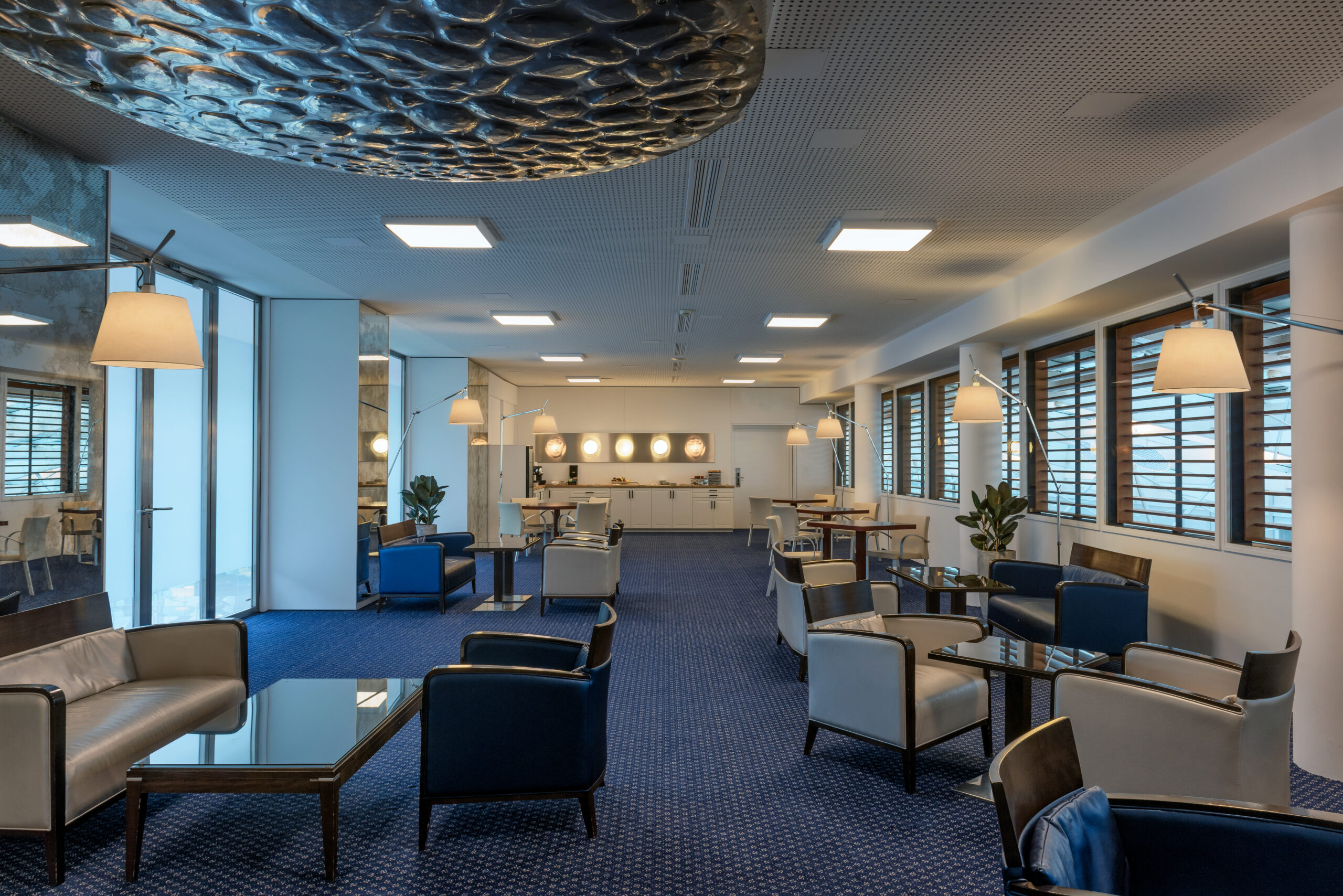 The hotel's Executive Lounge is back open but only serves evening drinks and canapes. This is available between 5-7pm. It's all self-service and you just access the lounge with your key card. There was a nice selection of fresh canapes rather than just pre-packed stuff which was replenished regularly.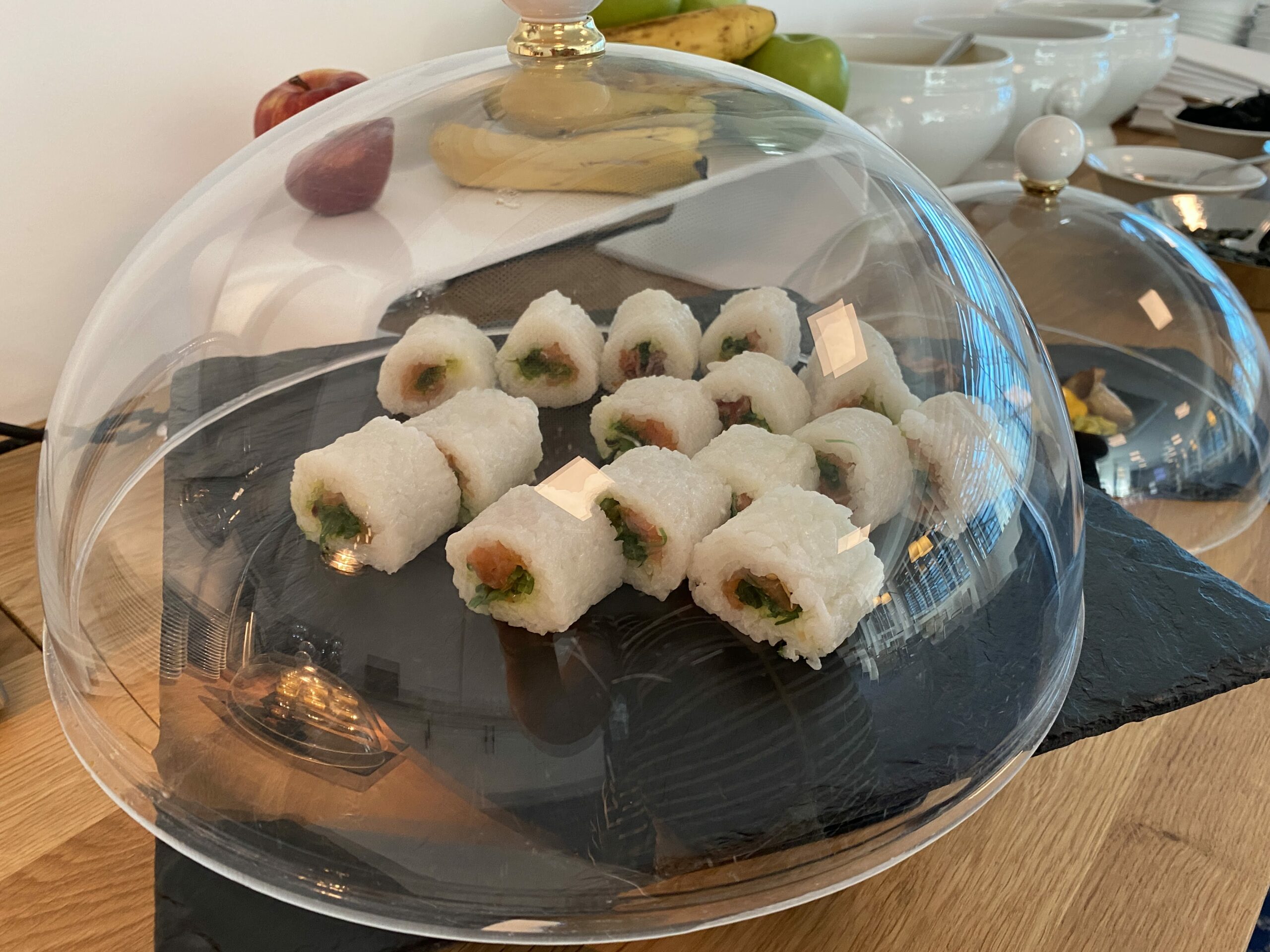 As well as a fridge of soft drinks, there was red, white, and rosé wine, beer, Gordons Gin, Smirnoff Vodka, Ballentine's whisky, and Havana Club rum.
Facilities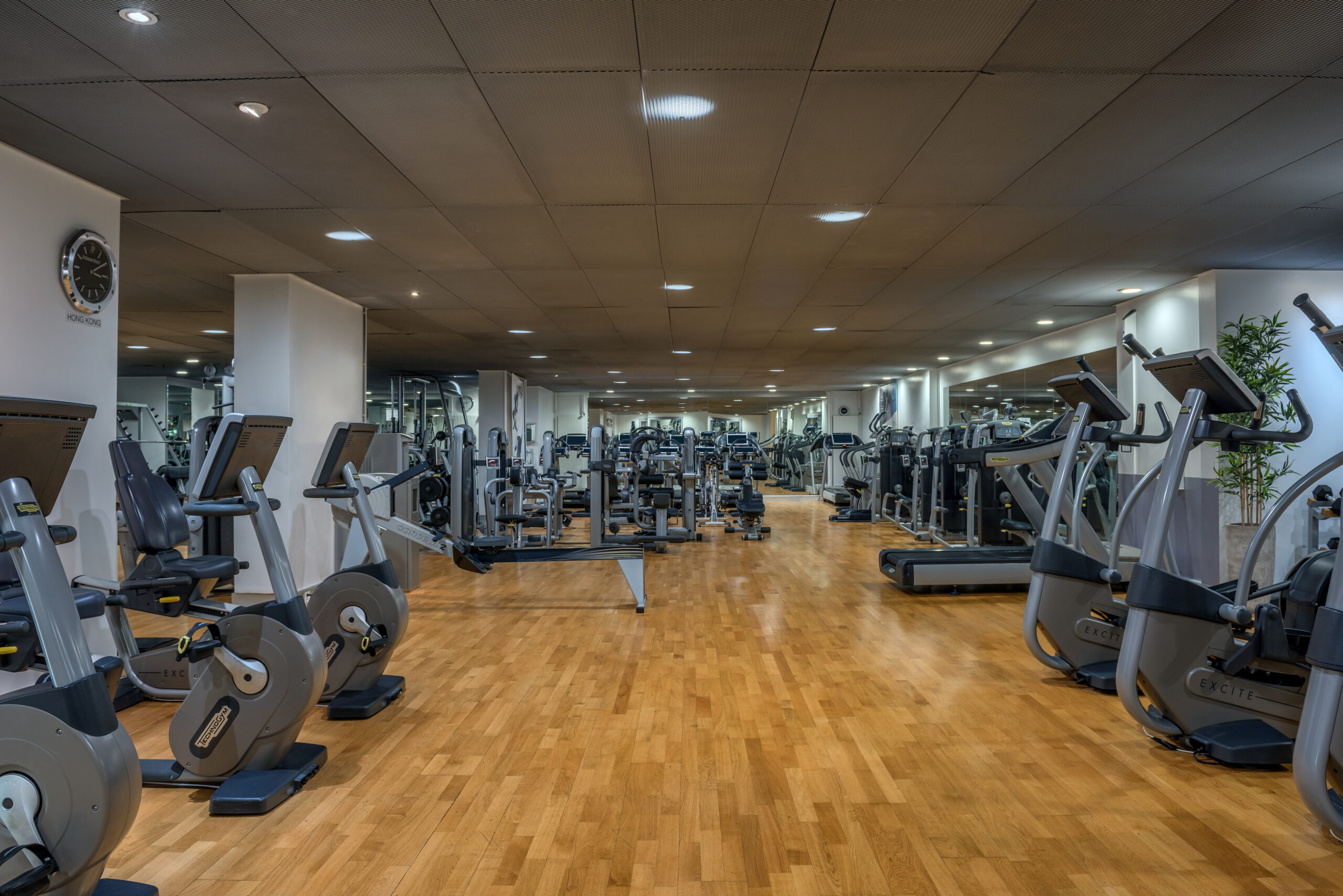 The gym is very large and well equipped. If relaxing is more your style, the hotel has Geneva's largest indoor pool as well as a jacuzzi and spa. The pool was a pleasant temperature and it was lovely relaxing on the light-filled poolside on a sunny day after a swim. It's open until 8pm, so it was good to relax by the pool after a day of sightseeing.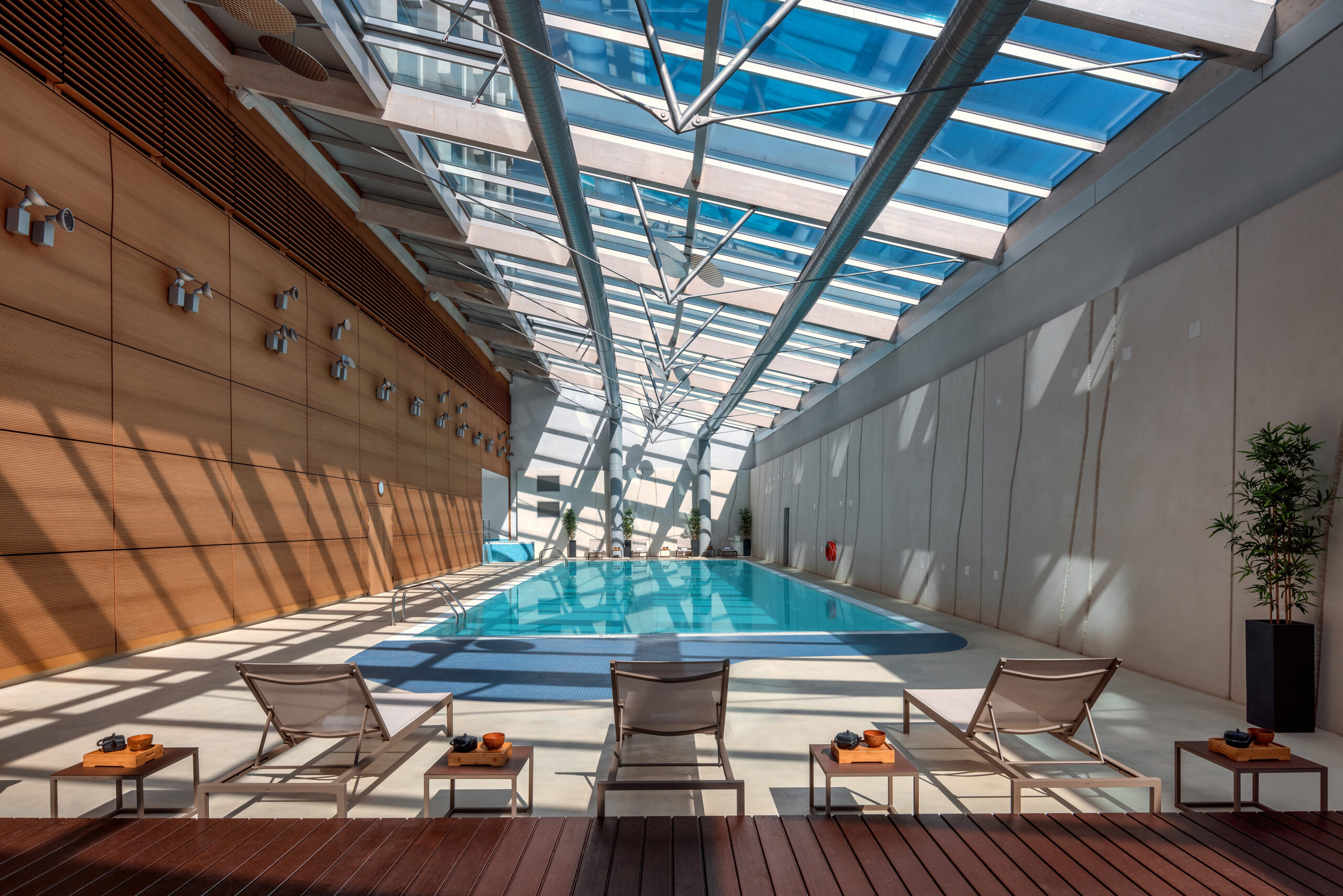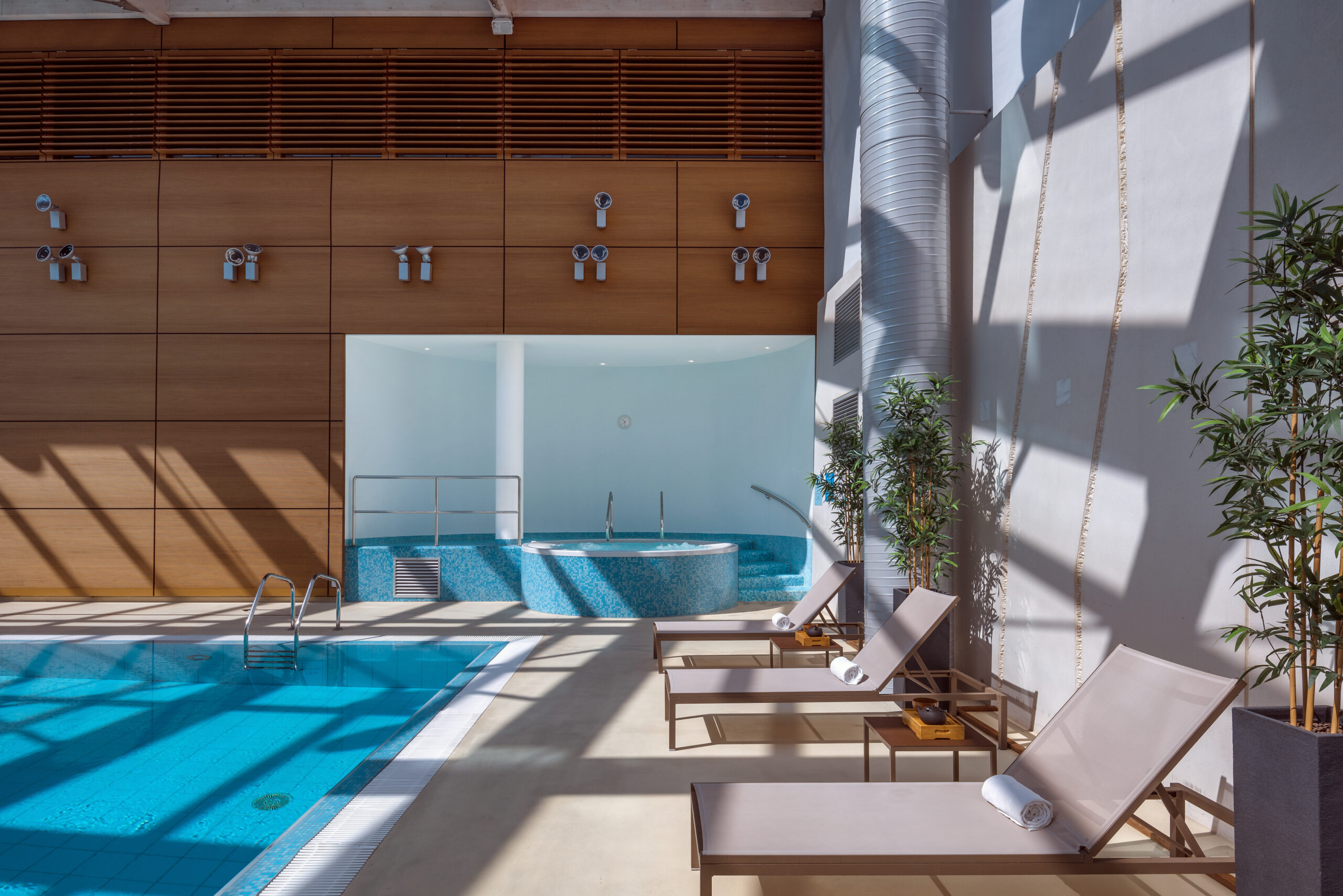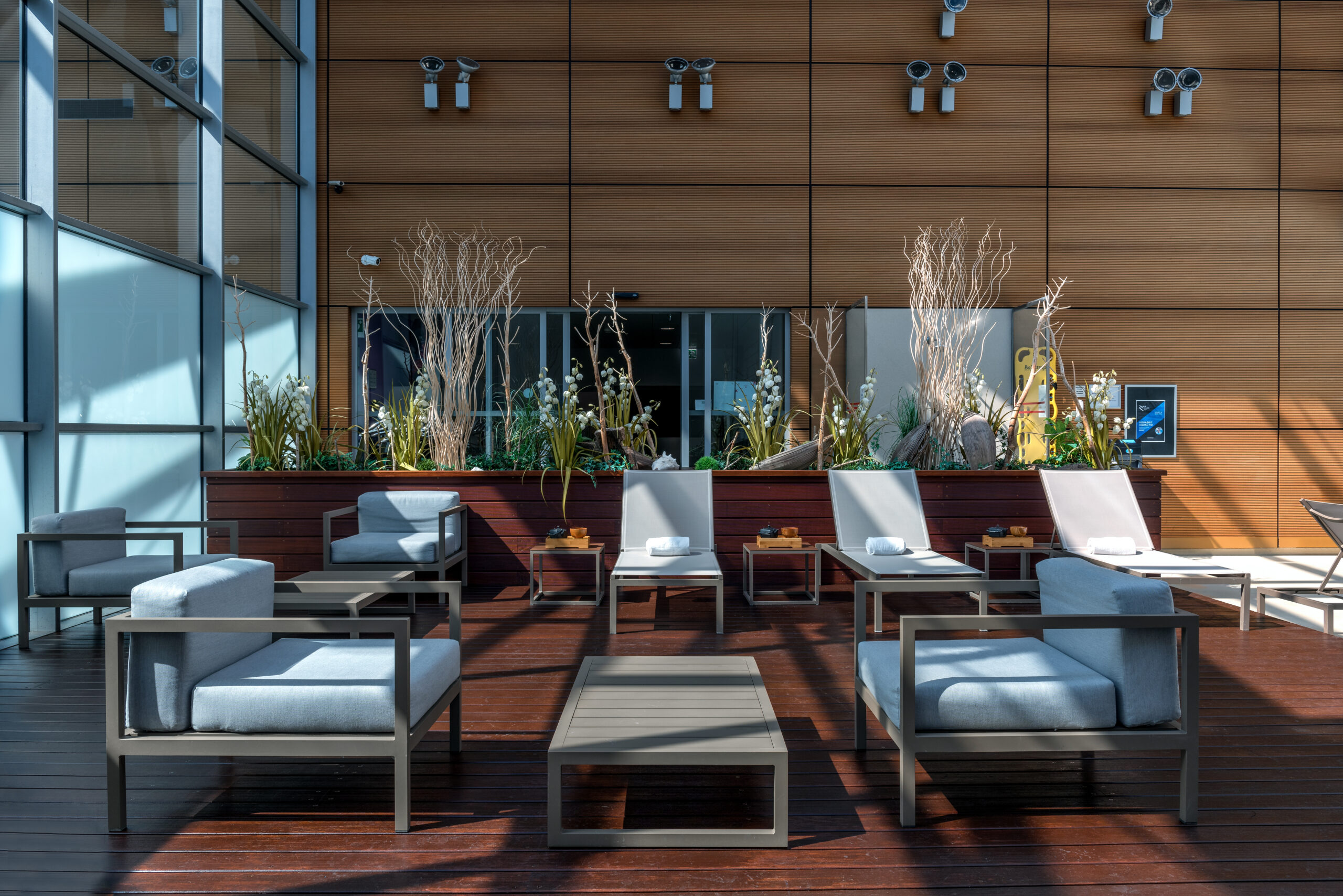 You can also rent a classic or electric bike from the hotel, perfect for exploring the nearby countryside and vineyards.
Conclusion and pricing
The hotel is an absolute steal by Geneva standards where 4* city centre hotels can start at over £300. Room rates at the Hilton currently start at £135. If you wanted to pay on points, it costs from around 45,000 a night which is also reasonable.
While the hotel is not right in the centre, it is a very comfortable and well-equipped hotel at an incredible price for Geneva. For me it was perfect as I was travelling on to Montreux afterwards and being close to the airport train station was very handy. It was simple to get in and out of Geneva either by Uber, taxi or bus. Having the free transport card for Geneva was also very useful as not only does it save money, it saves trying to work out how to use the bus system! The hotel explained where to catch the bus and what stop to get off at which was also well signalled on the bus.
You can find more information and pricing here or follow the Hilton Geneva on Instagram or Facebook to see more information and pictures.
Like our Hilton Geneva Hotel & Conference Centre review? You can read more hotel reviews here.