There are a plethora of offers from the major hotel groups at the moment. This article will have look at the best offers.
Hilton Honors
2000 Bonus points per night This is very simple. Register here and get 2000 points for every night you stay at a Hilton group property. It applies to existing bookings and can be used for up to 2 rooms on the same booking per night. You can still book through the Avios e-store portal to the Hilton website. That gets you an additional 6 Avios per £1 spent on the booking. Depending on the cost of your stay it may be a better option than using the app.
500 bonus points per booking when you complete a stay booked through the Hilton Honors app. You can register here. The promotion is valid for stays booked and completed 7 February 7 – 31 December 2017. You can use this in conjunction with other offers.
Up to Quadruple Avios Until 30 April, 2017 you can earn up to quadruple Avios when you stay at participating Hilton Hotels. To be eligible for the promotion, you must be enrolled with Hilton Honors, select British Airways Executive Club Avios as your preferred partner, and choose 'Points and Miles' as the earning style option.
The 'up to' part is the catch. Unless you are staying a lot it is probably a better bet to go for the 2000 bonus points offer instead especially as it only applies to new bookings. The bonus goes as follows:
Stay 1 – no bonus
Stay 2 – Double Avios
Stay 3 – Triple Avios
Stay 4 onwards – Quadruple Avios
The promotion page is here.
Marriott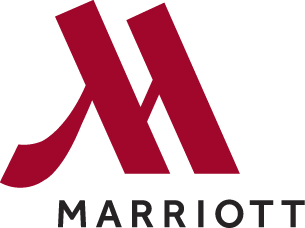 1000 Bonus Avios
Book and stay between 6 January – 26 March 2017 to receive up to 1,000 bonus Avios per stay with Marriott Hotels across Europe. To be eligible for this promotion, you must enrol with Marriott Rewards and select Avios Travel Rewards Programme as your earning preference. You then need to book through Avios.com through the link on this page.
Earn double points on your first three stays. Simply register by 15th March 2017. Then stay at any participating hotels worldwide between 16th January and 15th April 2017. Register here.
Earn 100 points for linking your Marriott Rewards account with your Twitter, Instagram or Facebook account at this page. You then get a further 50 points for each Marriott Rewards social media channel you subscribe to. There are regular promotions and competitions that you can take part in once you have signed up.
SPG – Starwood Hotels
SPG Double Take Earn double points on your first 3 stays between 16 January 16 and 15 April 2017. You can register here for the promotion.
St Regis – stay 3 nights get your 4th night free. To qualify you need to book through this page. The offer is only valid for a four-night minimum/maximum length of stay. You would then have to make a second reservation for the rest of your stay I am guessing. It is also only available for arrivals on Wednesday-Saturday at Hotels.  At Resorts all days of arrival are available.