I have put this article out with only a few questions and plan to update later on today, so check back this evening for more. I wanted to get the workaround out quickly as another blog (not HfP) are wrongly crediting who came up with this!
How to get around the issue of cancelling Avios flights
I had mistakenly reported that the issue with Avios refunds had been fixed. In fact, I was confused, because what I had actually read was that my friend Antonio from my what's app group had found a workaround! This is the same fix you may see on other blogs, but they did not come up with it themselves. It was taken from the reader comments shared by TLFL's Marek (IG @geram23) trying to be helpful!
A lot of readers have written to say if you need to cancel an Avios flight you get redirected to the voucher application. Is this an IT error? Originally I thought so, but it has been known about for days so I think not. If I'm honest, I don't blame BA. They need every last penny at the moment and in some ways it's in our interest to take a voucher when we can. If you are sitting on a pile of Avios, you need BA to stay in business.
You can still ask for a refund by phone, but obviously this is not ideal with long wait times. Unless your flight is in the next few days or you desperately need the cash/Avios, I would wait as they may cancel the flight and then you don't lose the £35 fee.
Here is the workaround:
Essentially you need to disable javascript in your browser. If you are using Microsoft edge you will need to find another browser. There is a list of how to do it in various browsers here.
Go to Manage my booking and then change/cancel – cancellation options.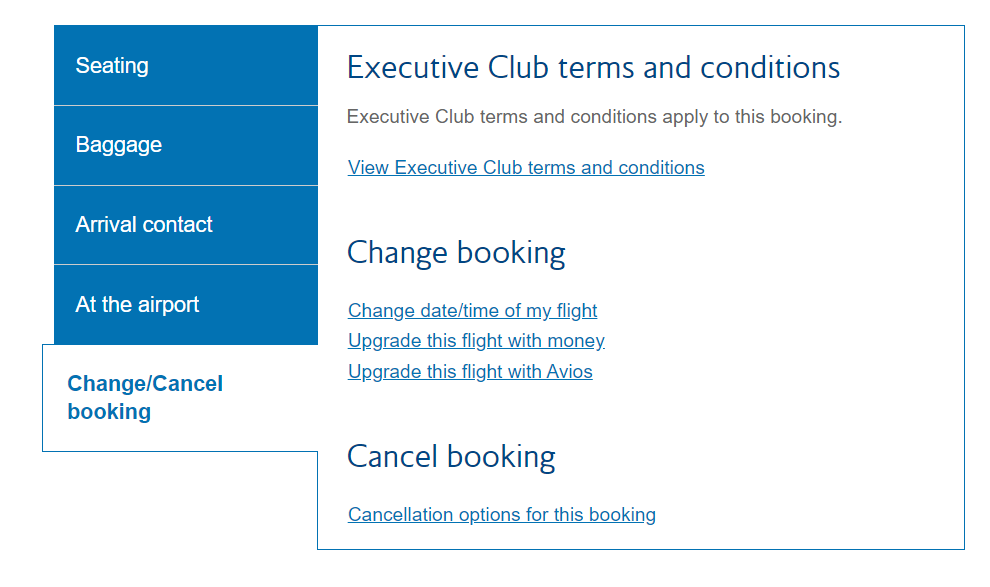 Once you select the cancellation options, you will get this screen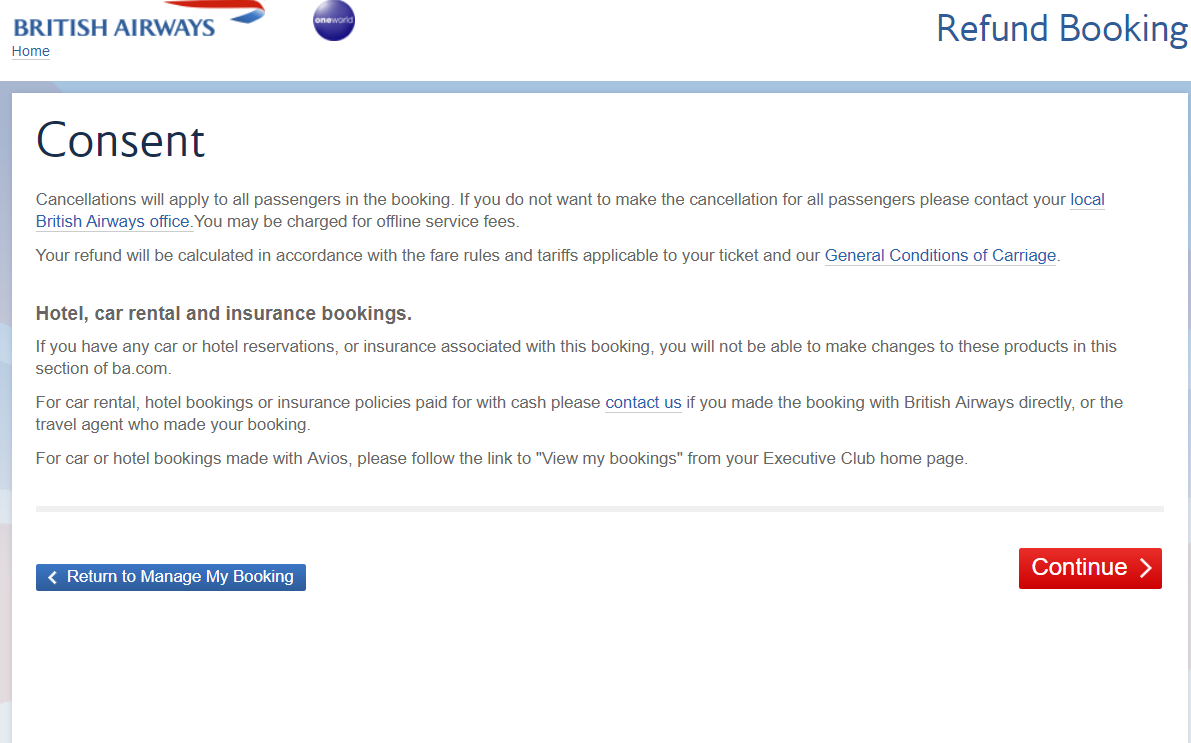 Don't go any further. Now you need to disable Javascript.
In the link above it details how to do this on most browsers. I will show how to do it in Chrome:
Click on the 3 dots at the top right of the screen under the X
Select Settings
Then Privacy & Security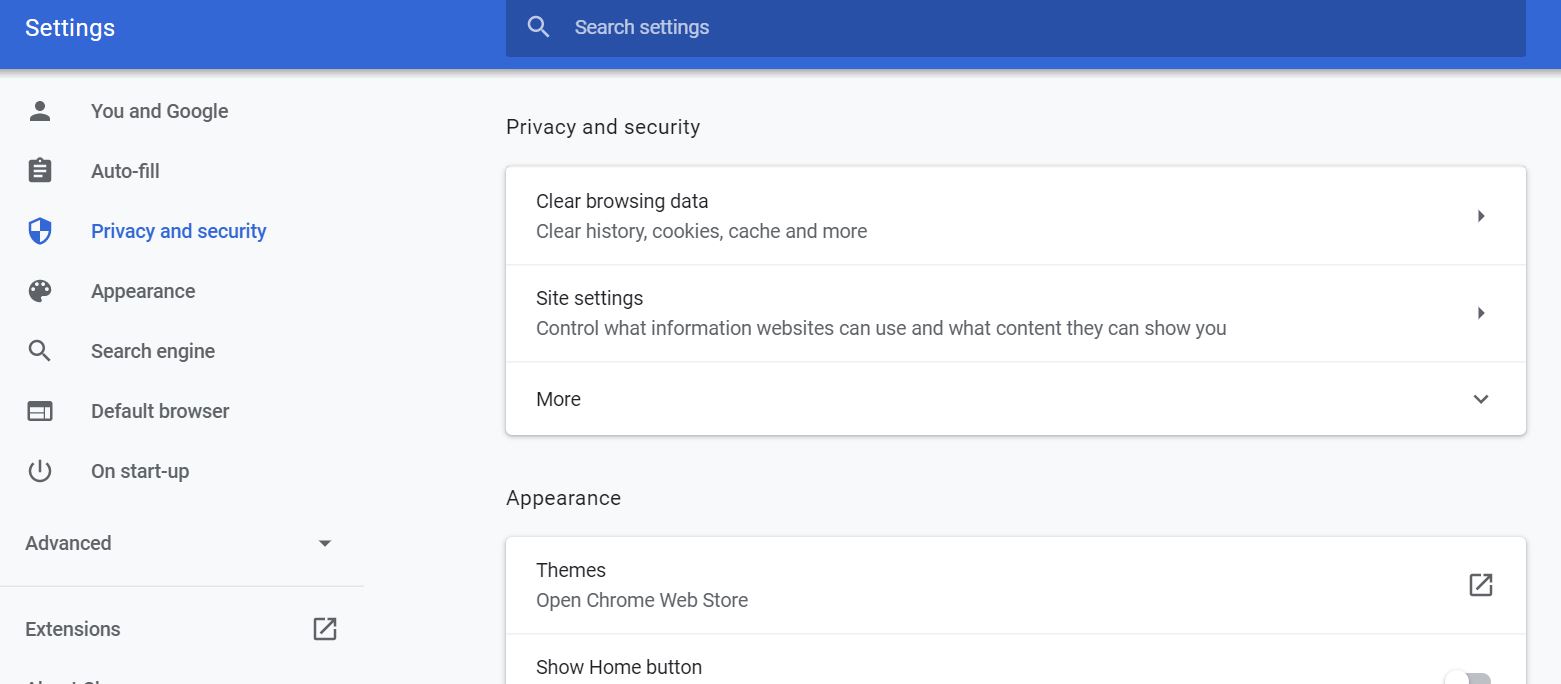 Finally, scroll down to Javascript and toggle off allowed.
Leave this tab open and then go back and cancel your booking as usual.
Once finished you will need to go back to the Google Chrome settings tab and put javascript back on.
Frequently asked questions

Apologies we are not able to answer all queries by email at the moment. If you have a question to ask, you can email us at [email protected] or use the contact us tab. I will aim to cover all your questions generically in forthcoming articles.
My top tip is, patience, patience, patience. If you do not need to cancel something now (flight within next 72 hours) or need the money back urgently, then there is no panic. Airlines are understandably drowning in the weight of calls. Everything will get resolved eventually.
I tried to cancel my refundable BA booking or Avios redemption but it takes me to the form for a voucher
This seems to be an issue on the BA website. See above.
How do I contact BA on Twitter
You need to follow @British_Airways. Once you do this, tweet them and they will follow you back. This then brings up the option to message them directly by clicking on the envelope symbol in their profile. Once you do that you will get a list of options.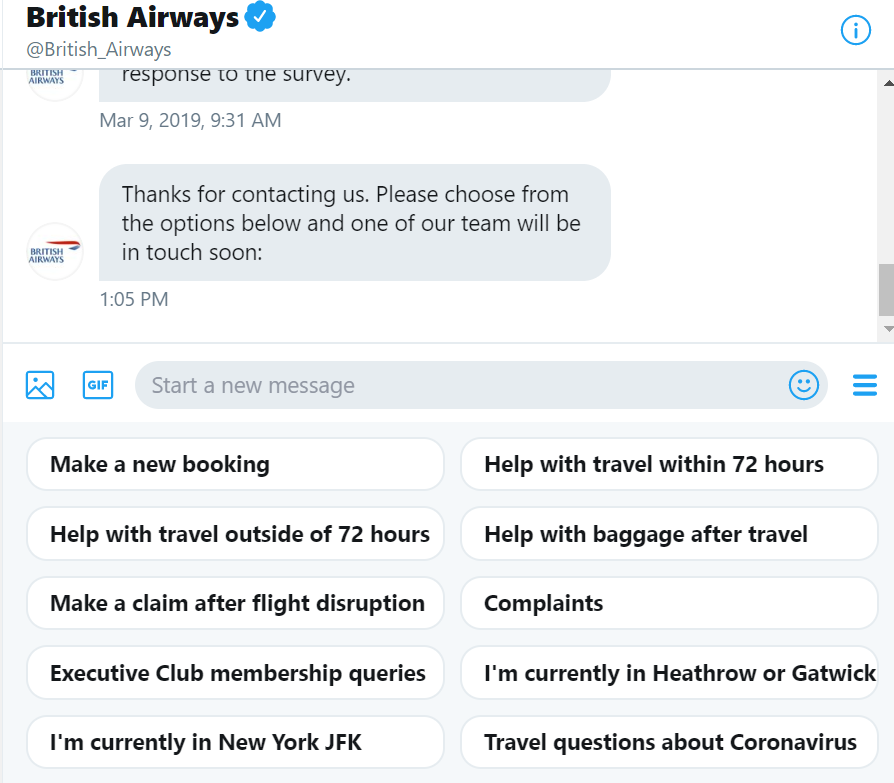 I am due to travel but my flight is still operating despite the FCO warning/country banning entry – what should I do?
It is highly likely that the majority of flights will now be cancelled. Then you get a full cash refund. I advise holding off until the last minute if you can. BA allows you to do this up to the close of check-in. They are being very slow to actually cancel the flights that they have said will not operate. I have a flight next week from the US which still seems to be operating. BA may well not let you know your flight is cancelled, so make sure you keep looking Manage my Booking or the Flight status page.
However, they are still operating some flights despite entry restrictions and FCO warnings. In this case, you are not entitled to a full refund, unfair as it may seem. You have two options, take the BA voucher refund or see if you are covered under insurance yo get your cash back.
If I decide to accept a BA voucher as my outbound flight is operating and then the cancel the inbound, can I receive a full refund?
This is a bit of a grey area. Normally it would be a no if you cancelled and then found out your flight did not operate.
I have heard of BA giving a refund in the current situation, but as yet there is no official policy. I think it is worth keeping an eye on cancellations and then pursuing if they cancel, as you would not have been fly the full itinerary anyway. It will depend on why the flight was cancelled. If it was not related to the current situation then I would expect them to say no.
I booked flights with the BA Amex 2-4-1 companion voucher – can I cancel online and will I get the voucher back?
Avios redemptions are slightly trickier due to the fees. If you cancel online (see above for method) you will get charged the £35 fee for cancelling but you will get your Avios, cash and voucher back. If you want to get the fees back you would need to call to cancel. I have heard that BA are reducing the fees to £15, but I have not heard that officially.
I booked flights with the Lloyds upgrade voucher – can I cancel online and will I get the voucher back?
This is another where there is no published BA policy, but I have seen that people have been getting the voucher refunded. You will need to call the Avios team sadly – their phone line is usually terrible for wait times during normal circumstances!
I want to change the dates of my Avios flight – does there need to be availability?
Yes, even if they cancelled your flight, there needs to be Avios availability for your route and class to rebook. Generally, there is much more availability than usual, so hopefully, you can find something. We recommend using SeatSpy to find a whole year's worth of availability in every class.
I paid for seat reservations, will I lose my money if I cancel?
Usually, you would lose the money. However, if you apply for the voucher refund you get seat selection included in your voucher. This means when you rebook you can get the same seat selection credit.
You can read how to use the BA voucher in this article.
I ordered BA Hi Life shopping for onboard delivery – what happens now?
You can arrange to have it delivered to your home by contacting the Customer Service Team at [email protected] or via telephone: 0345 6000 757 (if calling from UK) or +44 (0)370 241 0777 (if calling from outside the UK), or on social media.
Can I claim EU261?
The rules have been relaxed by the EU due to the recent crisis. I will be covering this in a separate article. The only good news is that it may lead BA to cancel flights a bit earlier instead of worrying about compensation.
My flights were cancelled but I can't get through on the phone to get my money back
There is no urgency as the onus is on BA to pay you and you don't need to claim by a specific date (within reason). You can try Twitter (see above), an online form or try using the method above to get to the cancellation options on your booking. If not, the phone lines will calm down eventually!
I want to change my dates or destination for BA flights – can I do it online?
You can change your dates online now and it should not show a rebooking fee but you may need to pay a difference in fare. It's pretty easy to do online – I have changed many flights before.
If you want to change destinations you only have two options, if for some reason you need to travel imminently you will need to call BA. If not you will need to apply for the voucher and then rebook using that.