UPDATE: At the time of writing the information was correct. However, due to rising cases the U.K. is now classed as medium risk. From Monday the rules change.
The official government statement says "Persons travelling from Medium and Low-Risk countries will be permitted to leave the airport after clearance by Immigration, Customs and Port Health Officials. Those persons travelling from Medium-Risk countries will be monitored daily for the onset of symptoms for a period of 7 days. Effective September 14, 2020, persons will be required to take a second COVID-19 PCR test between 5-7 days after arrival. If persons refuse the 2nd test they will be subject to quarantine for 7 days."
From 19 September you will now have to have a test before arrival within 72 hours. Before you could get a test on arrival.
In the comments yesterday someone has said that you will not be allowed to use the beach or leave the hotel. There is nothing about this on the official tourist site but I will try to get some official clarification from the tourist board.
How to stay in Barbados with Points?
At the moment the only real options are to go direct from the UK since the majority of other countries you would fly through like the US are either closed or not on the travel corridor list. This leaves two options – British Airways and Virgin Atlantic. The cheapest way to do it would be using a companion voucher for either airline earned through their respective credit cards. BA release seats 355 days before and Virgin 33o days before. Currently, there is excellent availability. Both airlines fly from Heathrow but BA also fly from Gatwick. I would take Heathrow every time since the Gatwick lounges are shut so you can only use a third party lounge.
The cost in miles are:
BA Premium Economy 65,000 off peak, 100,000 peak + £ 478.48
Virgin Premium Economy 35,000 off peak, 55,000 peak +£444.07
BA Club World – 125,000 off peak, 150,000 peak + £ 564.48
Virgin Upper Class 115,000 off peal, 135,000 peak + £530
The best way to search for reward availability is using Seat Spy which offers unlimited BA searches for free. Virgin searches and alerts come at a small monthly cost (£2.99) which you can then downgrade to the free plan if necessary. Seat Spy will show you an entire year of every class of seat on one page.
How to stay in Barbados with Points?
There are many resorts, hotels, and luxury options to choose from in Barbados. However, in the past, there have not been as many choices for those wishing to cash in on their miles and points on this Caribean Island. This is changing with recent acquisitions by Marriott of all-inclusive properties, and the expanding partnerships between SLH and World of Hyatt rewards. If you don't find a way to use hotel rewards points there are many creative ways to save money! Here are just a few tips to stay in Barbados with points and rewards for your next holiday.
If you don't see your dream resort accepts points, you can always book on sites such as Booking.com or Hotels.com. By joining the Hotels.com loyalty program you can get a hotel night for free after every 10 paid nights with the Hotels.com Rewards program.
Also, you can book through American Express Travel which can offer some good deals and you can use your membership reward points if you wish
Topcashback offer discounts off most major hotel chains and booking sites – up to 13% which can make a lot of difference on an expensive holiday
Where to Stay Using Hotel Points in Barbados?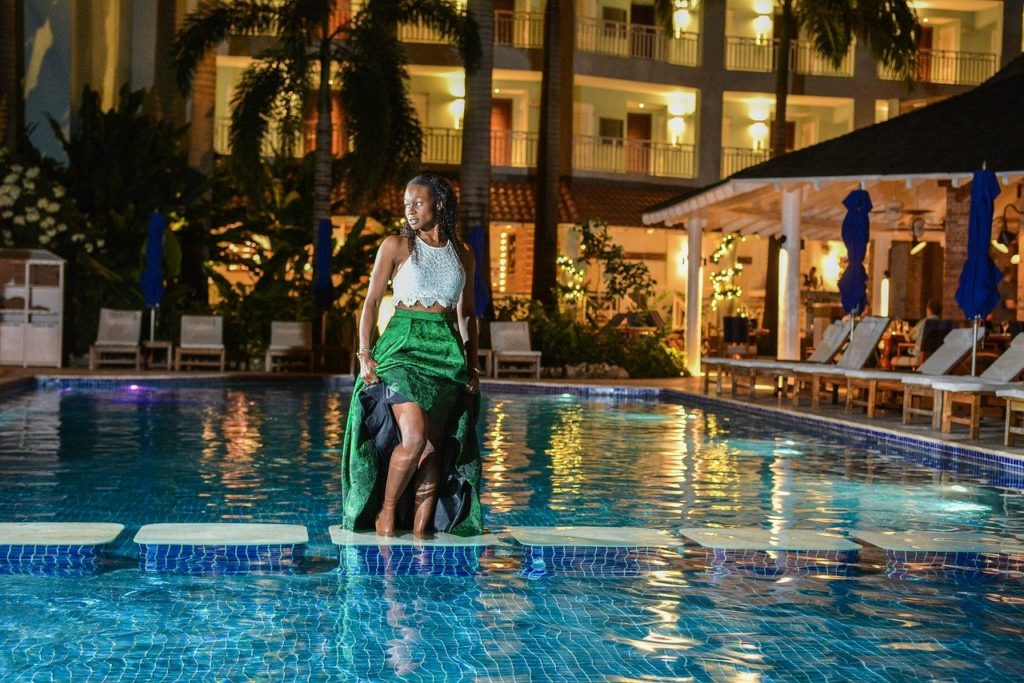 Hilton Barbados Resort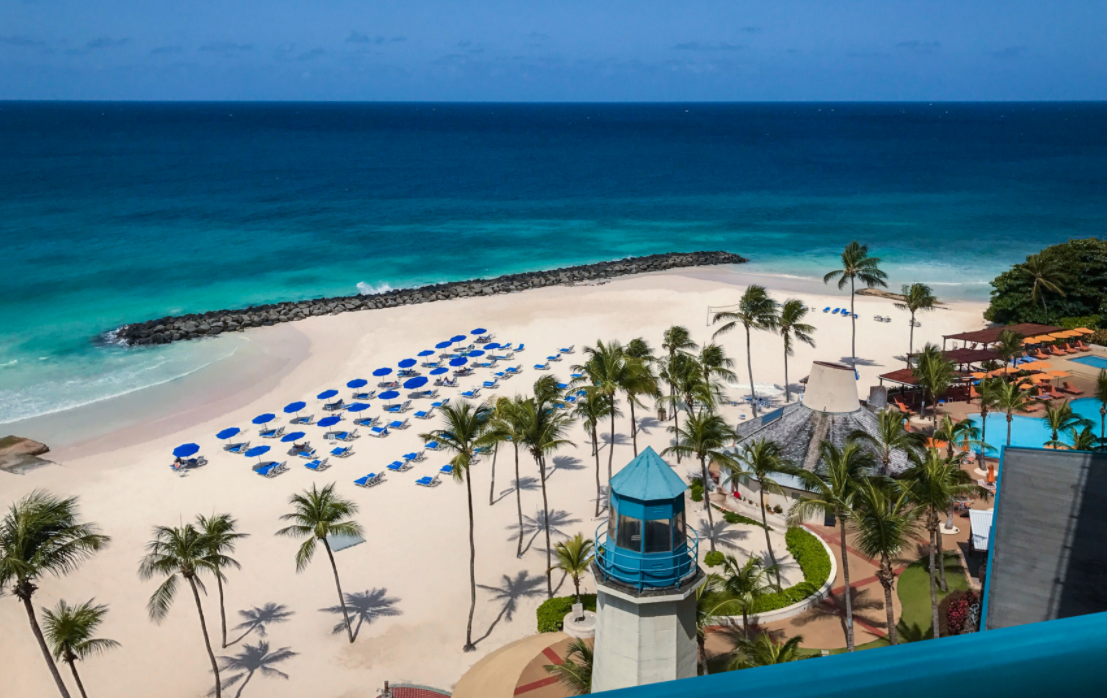 The Hilton Barbados Resort is an oceanfront resort and starts at 47,000 points! The resort is located in Bridgetown While the resort doesn't have all the frills that scream luxury, there are many positive aspects of this property, such as the location on Needham's Point. Hilton Barbados is flanked on both sides with ocean room views and has tennis courts on the property. This is a perfect property for a night or short weekend stay if you are coming from a cruise since it is located close to downtown, the beach, and the airport.
Hilton Garden Vacations at The Crane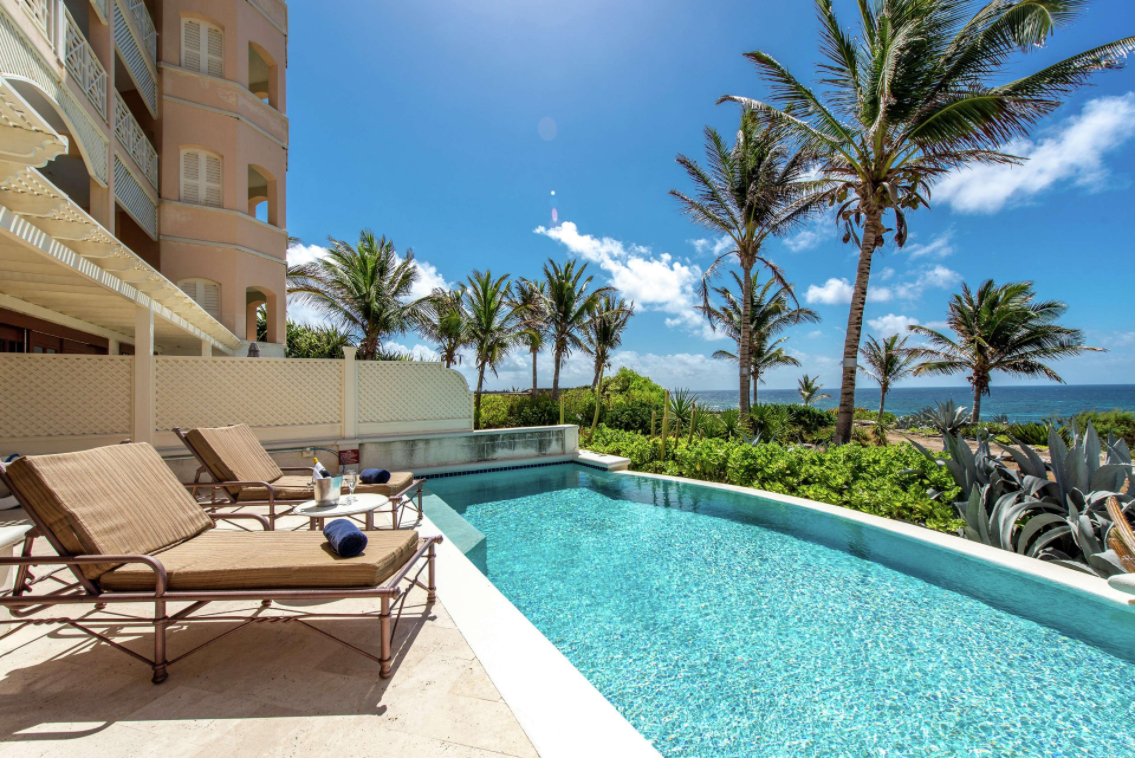 A luxurious experience in the St. Philip Parish, a popular resort in Barbados, this property can be booked through Hilton Honors ranges from 79,000 points and can go up to 360,000 points for the Penthouse. This resort with old world charm offers 5 restaurants, 2 bars, 3000 square feet spa and a fitness center. Want a change of scenery from the beach, head to the golf course that is nearby. You can find more information here.
Radisson Aquatica Resort

A Category 6 hotel located between Needham's Point and Browne's Beach, Radisson Aquatic Resort can be booked for 50,000 points per night. The resort has two restaurants, the laidback Aquatic Club Restaurant, and the fancier ocean view Neptune's Grill. Not only are you located right on the pearly white sand beach, but the resort is also close to island attractions, such as Harrison's Cave and the George Washington House. The pool is smaller than some of the other resorts on the island, it still does the job. Anyway who doesn't love swimming in the ocean?!
If you don't save Radisson points usually, they are a transfer partner of Amex Rewards at a rate of 1:3
Marriott Bonvoy
Marriott used to own only a few properties on Barbados, and only one allowed you to use points. However, after their recent acquisition of Elegant Resorts all-inclusive resorts soon Marriott Bonvoy members will be able to use their points to book an epic Caribbean vacation with ease. Booking the all-inclusive resorts is not yet available with points, but should be early next year.
Recently acquiring 7 all-inclusive luxury resorts to keep on your bucket list, here are some to name a few: Treasure Beach, The House by Elegant Hotels, and Waves Hotel and Spa.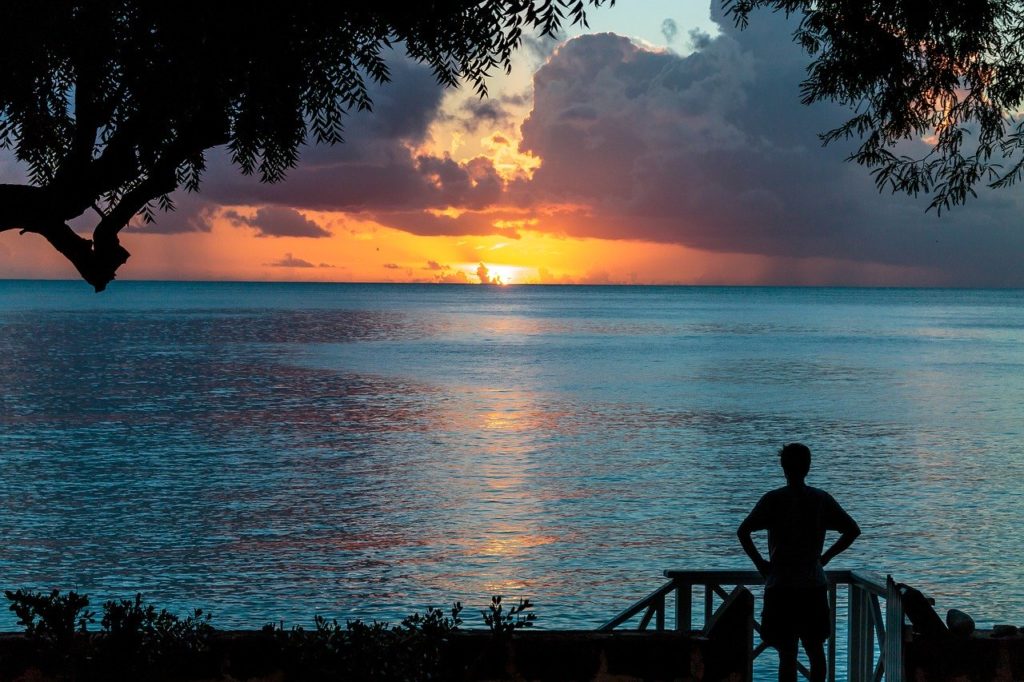 Courtyard Bridgetown
The Courtyard Bridgetown is in the Garrison Historic District. While not a full-service resort, this Category 4 hotel is close to Downtown and the Airport. Recently, the rooms have been going for as low as 22,500 points per night! The pool maybe small, however, you are just a short walk to the beach!
SLH and Hyatt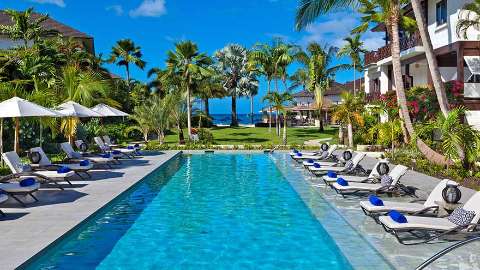 Hyatt has expanded the partnership with SLH hotels. While the two SLH hotels, the Coral Reef Club and The Sandpiper are not yet able to be booked with Hyatt rewards, hopefully soon these will be added to the list of resorts!
Coral Reef Club is located on the West Coast aka "The Platinum Coast" for the best rate book direct and get some added perks. This 5-star resort brings island ambiance to a whole new level. From a Garden Cottage, to the Luxury Plantation Suite a splendid stay awaits here.
The Sandpiper is an upscale hideaway with a nearly private beach in Barbados. Also, the resort has many amenities including two pools, a tennis court with lights and free clinics from a tennis pro! Want a fancy meal surrounded by the ocean, torch-lit gardens, and mouthwatering food? Head to "The Restaurant" located on site as well. Watersports such as snorkeling, kayaking, and SUP are free as well as sailing. Also, if you are looking for the Spa guests are able to head over to the nearby Coral Reef Club for a spa day!
Deals

There is currently a good deal on the Fairmont via Travelzoo.
Fairmont is also part of Accor should you wish to redeem or earn points. The deal saves Travelzoo members up to 56% on the tax-inclusive price at the 5-star Fairmont Royal Pavilion. This accommodation-only deal is valid for stays until October 2021, and costs from £1597 (£798.50 per person, excluding taxes and fees; £1005 per person, including taxes and fees). You can also buy single nights from £229 per night. These are all in the form of a refundable voucher.
You get a few perks too:
US$100 (approximately £75) food-and-beverage credit with the Luxury Oceanfront Room (once per stay)
US$250 (approximately £189) food-and-beverage credit with the Beachfront Suite (once per stay)
You can find more details here.
Are you ready to book?
For the most part, using points can seem tricky and at first look, there seems to not be many options. However, there are many creative ways to use points and miles to create a luxurious experience for less. In the future, it looks as if there will be a lot more options for hotel rewards points, but for now, hopefully, this guide will help you book your next holiday in Barbados. Next year when the main chain of hotels in Barbados, Elegant Hotels, joins Mariott it will give a wealth of choice. Time to start saving up those Marriott points!