American Airlines aims to create touch-free travel experience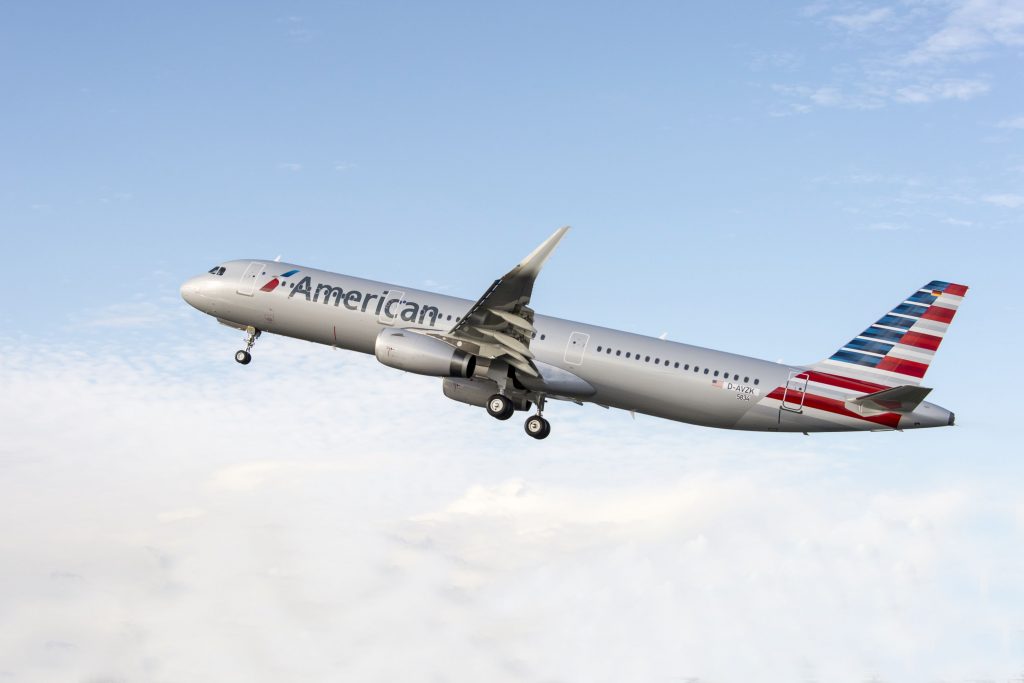 American Airlines have been busy over the last few months – while we have been sitting about in our pyjamas, they have been upgrading their services to create a more user-friendly, streamlined experience.
Services are currently being trialled at Dallas Fort Worth International Airport in Texas, and, if successful, are expected to roll out across the country over the next year.
Travellers can take advantage of a range of touch-free advances, including ways to check baggage and prepare for flights via the mobile app. A range of new 'travel tools' will be available, providing customers with more support while simultaneously removing high frequency touch points and reducing face to face interaction.
Julie Rath, Vice President of Customer Experience and Reservations, said that the airline has taken advantage of the quieter year to make a few improvements.
"While fewer customers have traveled over the last year, our team used their time to go into overdrive developing, testing and implementing new ways to give customers more confidence and comfort when they travel. We're ready to welcome customers back onboard with thoughtful, touchless technology that puts more control in their hands and makes their journeys more comfortable."
Customers hoping to travel with American Airlines can easily access all travel requirements and information about their destinations prior to booking through the mobile 'travel tool'. They can also access the mobile health passport app, called VeriFLY, once they have booked their ticket, in order to view any health requirements and confirm they fulfil all the criteria before setting off.
The app also provides travellers with access to virtual assistant and live chat options, to keep them up to date with their travel plans or answer any questions.
Checking in for flights and even dropping bags is also being made touchless, all being done through the mobile app. Even bag tags can be printed without touching a kiosk or being in contact with staff.
Customers can currently choose to enrol in the trial, which is being conducted across most terminals at Dallas Fort Worth International Airport and Ronald Reagan Washington National Airport. Insights from these trials will inform future tests to create even more touchless waypoints throughout the entire airport, including a test of biometric domestic boarding in collaboration with DFW later this year.
The airline is also planning to expand the biometric, touchless technology to allow customers to enter the Admirals Club at DFW. Currently, the Admirals Club lounges offer customers touch-free options to read news or magazines, which can also be downloaded and accessed throughout the journey, either by using a QR code or connecting to the on-site Wi-Fi.
Mobile ordering is likely to be the next touch-free option to be introduced within the lounges.
Antigua & Barbuda roll out priority Covid-19 vaccinations for tourism workers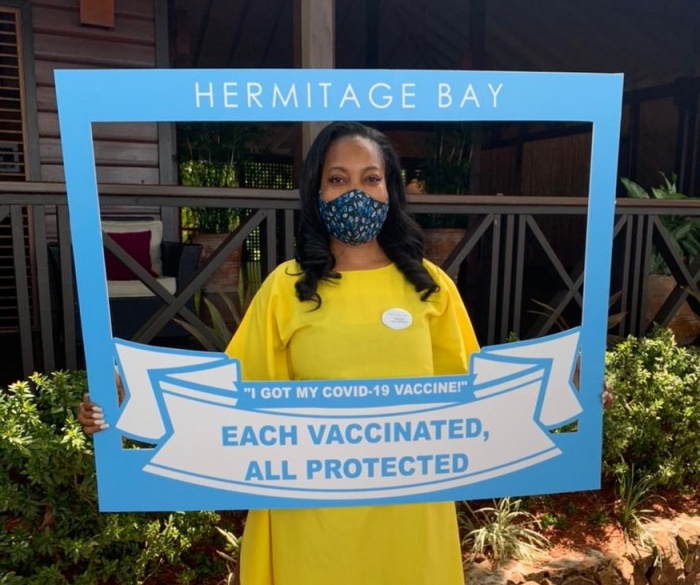 Antigua & Barbuda have acknowledged what many other countries have not – supporting the tourism industry and its workers is essential in ensuring the long-term success of the trade (and the millions it brings in).
As such, the country has recently begun rolling out the COVID-19 vaccination to frontline workers in the tourism industry. Authorities will streamline and accelerate the process for relevant employees to receive the Astra-Zeneca jab as soon as possible.
Speaking on the decision, chief executive of the Antigua & Barbuda Tourism Authority, Colin James said:
"We are encouraged by the enthusiasm of our tourism stakeholders who made themselves available for the vaccine.

The continued health and safety of our tourism workers remains a priority for us as we welcome visitors safely to our destination and prepare for a strong tourism rebound when travel restrictions ease within the next few months in our key source markets."
More than 2,000 hospitality and tourism professionals across the country were vaccinated over the past week, including those working in hotels, tour operators, restaurant workers and retail employees.
A further 473 workers in the airline industry received their first doses, conveniently at the VC Bird International Airport which has been turned into a temporary vaccination station.
Currently, over 23,000 people in Antigua & Barbuda have been vaccinated, equating to almost a quarter of the 100,000-strong population.
Alex de Brito, chairman of the Antigua & Barbuda Hotels & Tourism Association, said that the survival of the industry depends on its employees.
"It is of utmost importance for us to protect our employees. Our industry cannot survive without their dedication, hard work and commitment to seeing the Industry bounce back.

"With so many already taking the step towards vaccination, we are confident that our destination will have a positive image in the international travel media.

"Our message is definitely one that promotes the safety of our destination and the commitment that the government has shown in reviving the economy of Antigua and Barbuda and getting us beyond the grips of the pandemic."
Other citizens who received the first round of vaccinations include health and aged-care workers, teachers, those working in the public sector and any senior or vulnerable residents.
Antigua & Barbuda, like many countries in the Caribbean, rely heavily on tourism and have suffered significantly during the pandemic.
Hyatt to take over the Rio Las Vegas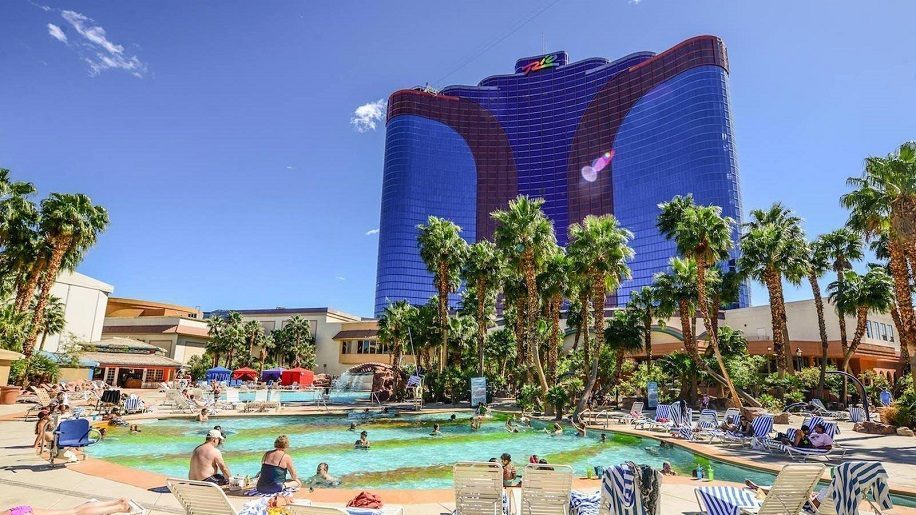 Hyatt Hotels Corporation recently announced that they have become affiliated with the Rio Las Vegas and 'entered into franchise agreements' with an affiliate of Dreamscape Companies LLC, which will lead the renovation of the Rio Las Vegas.
The enormous, off-strip property currently contains 2,510 rooms, and will undergo extensive renovations before part-opening as a Hyatt Regency.
The main tower, which is comprised of just over 1500 rooms, will become a Regency, with other Hyatt brands to utilise the remaining space. It has not yet been confirmed specifically which brands will fill the spot or how it will be divided up.
Kimo Bertram, Hyatt's vice president of real estate and development, says that despite the pandemic, Las Vegas is still a significant travel market.
"We are thrilled that Dreamscape will help us bring multiple Hyatt full-service brands to Las Vegas, starting with a Hyatt Regency hotel, which we believe will deliver on the Hyatt Regency brand promise of creating meaningful connections in modern spaces designed for sharing, socializing, and collaborating.

We know Las Vegas is an important destination for our guests, World of Hyatt members, and customers, and this project is a significant step for Hyatt as we continue to grow our brands in markets that matter most to our loyal travellers."
Not only will the rooms undergo renovations, but the public spaces are all set to be redeveloped under the plan, including the gaming, retail, food and beverage, spa, fitness and pool recreation areas. The property will also extend to business meetings, functions and events, with over 220,000 square feet of function space set aside.
The company plan to 'redefine the hotel experience' for both leisure and business travellers. It has been revealed that standard guestrooms in the Regency section are expected to average around 580 square feet, though few further details about the planned changes are known.