If you are currently in lockdown… staring out the window (or at a screen)… and wondering when it will be your turn to be vaccinated (and whether widespread vaccination will be sufficient to re-open the world's borders), you might not think that 2021 is going to be a great travel year. One assumes that travel will eventually resume, but I imagine that a few Turning Left for Less readers are sitting on several airline travel vouchers that suggest otherwise.
I recently wrote about the reductions that the major hotel chains have made to their requirements for earning elite status. These reductions are offering opportunities that don't come around that frequently – to reach the highest levels of elite status, without spending 60+ nights in a hotel. And with hotel rates in the UK dropping due to the lack of foreign tourists, you might be able to make a very lucrative investment in the future, whilst enjoying a staycation at a hotel close to home. After all, any elite status you earn in 2021 will be valid for the rest of 2021, all of 2022 and the early part of 2023.
At various times, I've held the top level of elite status with each of the major hotel chains. Here's what I think might be most worth trying, and how to "travel hack" it in 2021.
World of Hyatt
Globalist status is the consensus choice for the best elite status available from a major hotel chain. Globalist members receive:
Free breakfast
Guaranteed 4 pm late check-out
Guaranteed executive lounge access
30% bonus points
Upgrades to the best available room (including standard suites)
Parking fees waived when staying on award nights
Resort / Destination fees waived
An assigned Concierge who will handle any requirements you might have
Globalist members can also spend their points on Guest of Honor reward bookings for family or friends. Those guests will be treated as if they were a Globalist member.
The Bright Side… I have rarely experienced any problems with the delivery of the promised Globalist benefits (although I am not usually concerned when I don't get a space-available suite upgrade on a short stay). And when something wasn't right, my Concierge would usually get it fixed quickly, or arrange for compensation that kept me happy.

But the best perk might just be the opportunity to share your elite benefits with friends and family who don't normally get to experience such treatment.
How to Earn Globalist Status in 2021?
Instead of the usual 60 nights in a calendar year, you can reach Globalist status by staying only 30 nights.
And until 28 February, 2021, you will earn double elite credit for any nights you spend at a Hyatt hotel. (as well as triple points) If you are able to get yourself to the Hyatt Place in Hayes, west London, you could book a 15-night stay for little more than £600.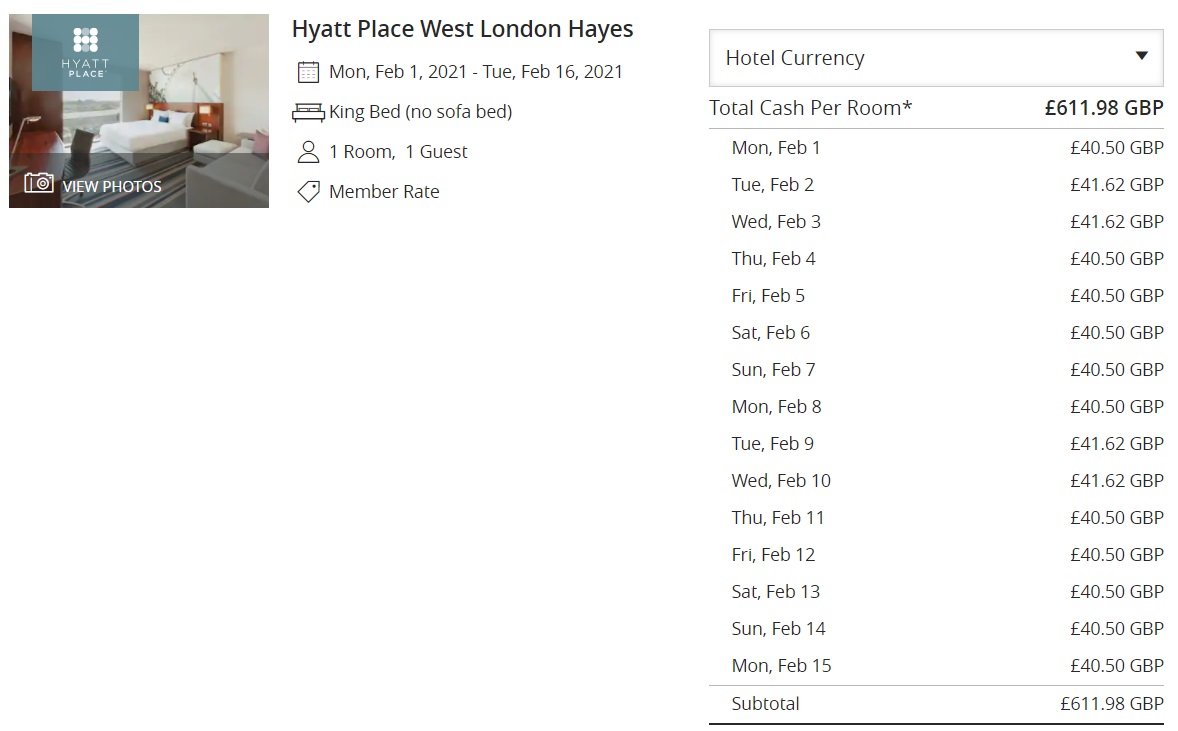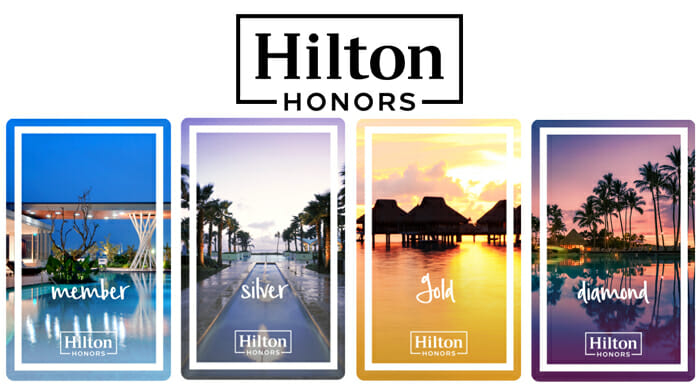 Hilton Honors
Hilton's Diamond and Gold statuses are less likely to provide you with the "wow" factor, but the chain does a pretty good job of delivering on those benefits that it does guarantee. Elite status members will receive:
Diamond – free breakfast, guaranteed lounge access, 100% bonus points, welcome bonus points, room upgrades (suites not included although occasionally offered nonetheless), late check-out (subject to availability, but usually granted)
Gold – free breakfast (or welcome bonus points), 80% bonus points, room upgrades (including to room types that include lounge access, however this is not guaranteed), late check-out (subject to availability)
Because there is usually a Hilton Honors hotel wherever you are travelling and the benefits of elite status are guaranteed chain-wide, Diamond or Gold status is probably the best choice for anybody who can only manage to obtain elite status with ONE hotel chain. Hilton Honors has also been unusually generous with its elite status extensions, so who knows if achieving Diamond status during 2021 means that you will get to keep it beyond March 2023…
How to Earn Diamond or Gold Status in 2021?
50% Reduction + Rollover Nights
The requirements for 2021 have been halved. As a result, you require:
Gold status – 10 stays, 20 nights or 37,500 base points
Diamond status – 15 stays, 30 nights or 60,000 base points
Hilton Honors has also given members a head start, rolling over ALL nights from 2020. To be clear, ONLY nights have rolled over, not stays or base points.
The Bright Side… Hilton makes it quite easy to book day-use rates online. (usually 9/10 a.m until 5-6 p.m.) Simply set your arrival and departure dates to be the same. If you would like a change of scenery whilst "working from home", you could book a day use room at a nearby Hilton for as little as £30-40 per day. As long as you don't go on consecutive days, you will earn a stay credit each time.
Status Match
Hilton Honors has also halved the requirements for its status match programme. Click here for details.
If you meet the requirements and complete 5 nights within the 90-day challenge period, you will be upgraded to Gold status. Manage 9 nights and you'll be upgraded to Diamond.
The Bright Side… Although 5/9 nights appears to be an easy target, Hilton's status match is a once in a lifetime opportunity. You might be advised to take a longer term view… and take all of 2021 to qualify using the standard 10/15 stay method, and save your status match opportunity for 2024 or later, when you might need an easy way to earn status back.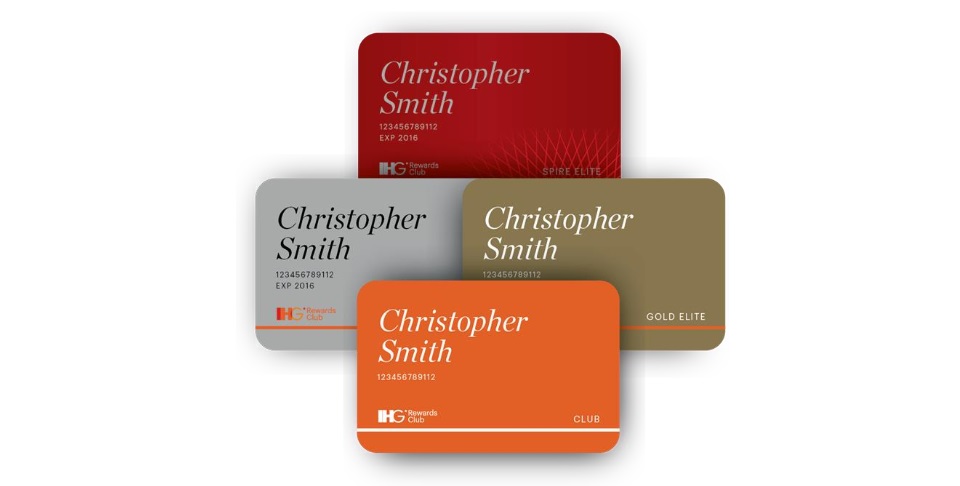 IHG Rewards Club
When compared to other hotel chains, IHG Rewards Club is not really competitive when looking at GUARANTEED elite benefits. Nonetheless, IHG elite members receive:
Spire – 100% bonus points, welcome bonus points / drink vouchers, room upgrades, late check-out / early check-in (subject to availability but usually granted)
Platinum – 50% bonus points, welcome bonus points / drink vouchers, room upgrades, late check-out
IHG members also receive 25,000 points when (re)qualifying for Spire status.
How to Earn Spire or Platinum Status in 2021?
Spire status – 55 nights or 55,000 elite qualifying points
Platinum status – 30 nights or 30,000 elite qualifying points
Of course, you can always acquire Platinum status by paying $200 to become an Ambassador from the Intercontinental chain.
The Bright Side… IHG's chain-wide promotion for early 2021 works out as 1,000 bonus points per paid night. The promotion will run between 20 January and 31 March, 2021. If you book your IHG stays under the Bonus Point Package rate, you can easily earn 5,000+ Elite Qualifying Points per night, allowing you to reach Spire status with 10+ nights.

IF you value elite benefits such as lounge access or complimentary breakfast, then Spire isn't for you. (unless you make an effort pre-stay to discover which Crowne Plaza and Holiday Inn hotels are particularly generous) But if your employer or client is paying for such things, then Spire's 100% bonus point benefit will allow you to accumulate points / award nights very quickly.

Marriott Bonvoy
Even though I prefer Marriott Platinum / Titanium / Ambassador status to IHG or Hilton status, Marriott isn't providing any shortcuts to members who don't already enjoy elite status. So if you are looking to try it for the first time, 2021 might not be the year. But perhaps in the future you can aim for a status match / challenge…