I had Intercontinental Ambassador status a few years ago but since becoming Hilton Diamond most of my business has gone to Hilton hotels. However, the newest member of the team, Claudio, reminded me about it as he has been a member for some time. Once I had done some research I decided to rejoin myself. I used it for the first time on a stay last week at the Intercontinental Dublin. So what persuaded me to pay $200 to get status and is it worth it for you?
Intercontinental Ambassador status – is it worth it?
Intercontinental Ambassador is one of the few hotel loyalty schemes where you can actually buy status. However, it is not cheap at $200 a year , so what do you get for that?
The basics that everybody who joins will get are:
Guaranteed room upgrade to a superior room one category higher than purchased each time you stay. This is assigned at check in
Choice of sweet snack, savoury snack or fruit on arrival and mineral water (replenished daily). To get this you must indicate your preference in your profile prior to arrival
Complimentary weekend night certificate valid at the InterContinental Hotels & Resorts property of your choice
4pm late checkout
One complimentary pay TV film per stay
In-room welcome gift
Instant checkout
Status in IHG program depending on your individual offer
Free weekend night
The main reason to get the Ambassador status has to be the free weekend night. If you don't think you will use this then unless you know that the upgrade benefit would save you $200 on your year's Intercontinental stays you probably won't get your money's worth. If you are likely to do a few stays in IC hotels over the year, however, and normally don't book the base category then you could actually just get your money's worth on the upgrade feature alone and then enjoy all the other benefits for free.
My reason for joining was the weekend night certificate. If you are going to stay at the majority of IC hotels over a weekend you will usually be spending around $200 a night plus. I was struggling to find reasonably priced hotels in New York for a couple of visits but when I looked into staying at the IC Times Square, using the certificate would save me $150 plus I would get all the other benefits too for nothing. Again, if you would normally book a higher room category than the base level you would also make a saving there too.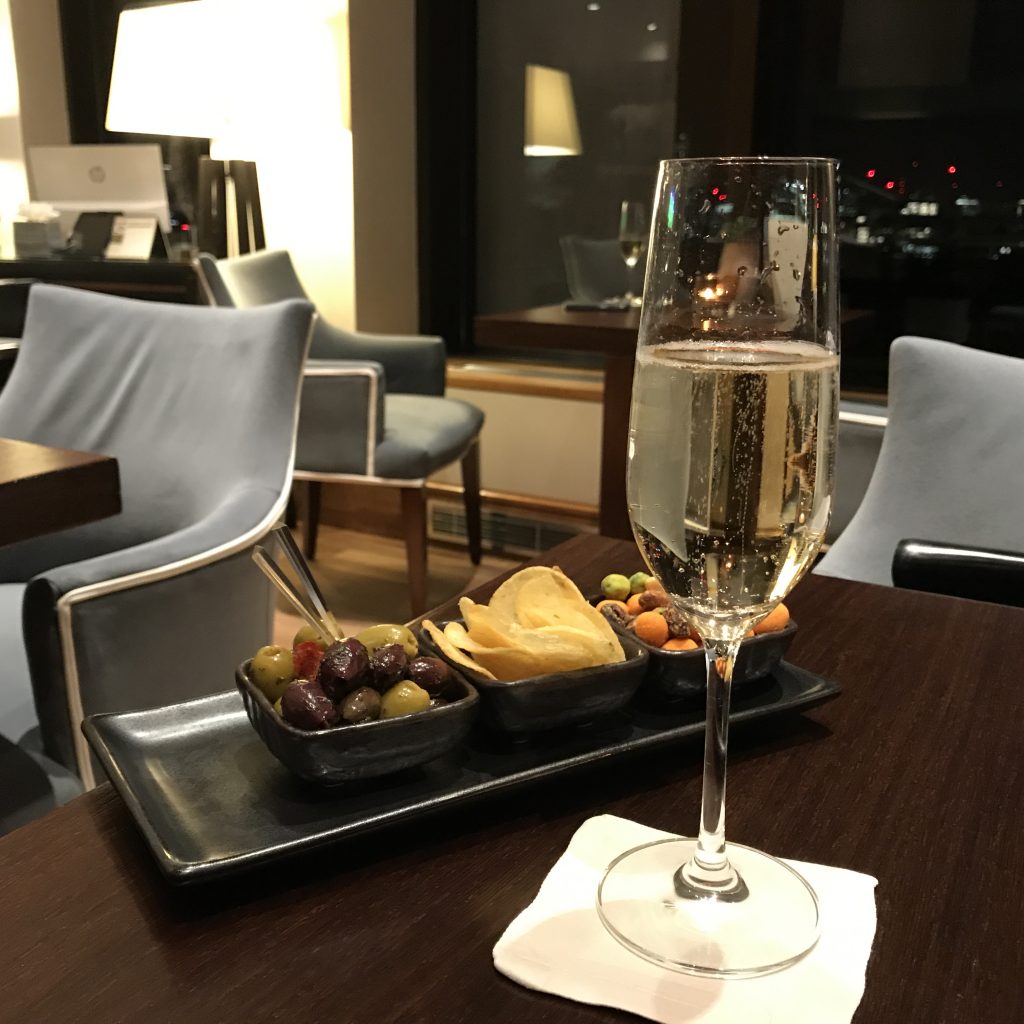 There are a few conditions to be aware of with the weekend night certificate. The first is that although your status is recognised instantly (I joined the day before my Dublin stay) to actually use the free weekend night you have to wait for your pack to arrive which takes 6-8 weeks. The free weekend night is valid on the second night of a minimum two-night paid weekend stay on the Ambassador Weekend Rate at any InterContinental Hotels & Resorts properties worldwide. To book your complimentary weekend night you need to go to InterContinental.com/ambweekend or contact the Ambassador Service Centre at [email protected]. You don't need to be a member to check the rates so it is worth looking at the rates before you decide to join for the Hotel you are considering. Obviously this rate could change in 6-8 weeks, so I advise joining as far in advance of when you want to use the certificate as you can, but still enough time to get the value from the scheme.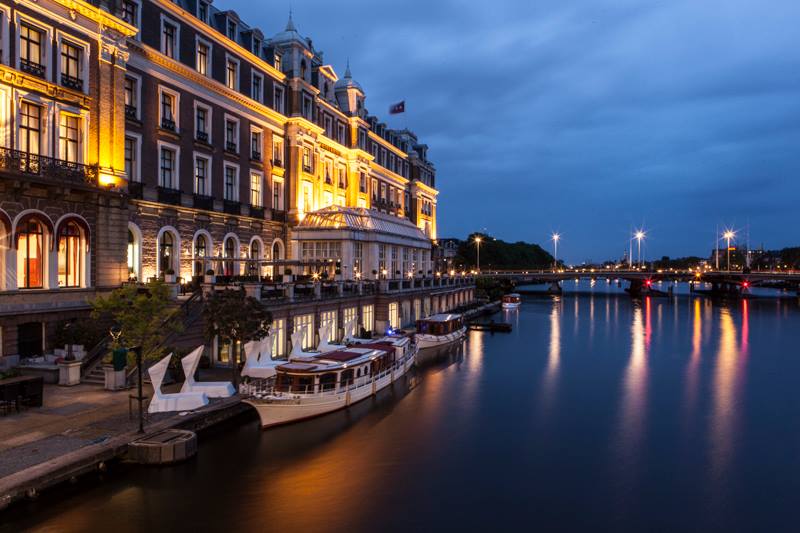 When you book the stay, it will still show the full price for both nights and then the hotel will take it off once you have given them the certificate. The other thing to consider as Claudio mentioned in his Kiev article, is that you will end up having 2 bookings if you want to use points or get a better rate and are staying more than 2 nights. Most hotels are fine with this and will just join the bookings together but technically they could make you check out and in again. You also can't transfer the certificate to someone else.
A weekend night varies according to the country with Friday, Saturday and Sunday counted everywhere as the weekend except in the Middle East, where hotels may define the weekend as Thursday, Friday and Saturday.
IHG Status
You will also get either Gold or Platinum IHG status with your membership. I was offered Gold status probably as I haven't stayed in that many IHG properties this year apart from IC hotels. Gold is not worth a huge amount especially as most of my stays are likely to be IC hotels where I would get the most of the same benefits already. Gold benefits include:
• Extended check-out
• Elite members' points don't expire
• Priority check-in
• Bonus earnings on top of base points: 10%
The points expiry is useful so I don't have to think about it, as are the extra points; but other than that I wouldn't be influenced to buy Ambassador for this. You also get all the basic benefits such as free internet too.
Other IHG members such as reader S who wrote to me have been offered Platinum even though she had only done a couple of stays in the last few years but it did include Crowne Plaza. Platinum would get you:
• Bonus earnings on top of base points: 50%
• Elite Rollover Nights
• Complimentary room upgrades
• Guaranteed room availability
This is worth slightly more but still not worth the $200 alone. You can check your offer by logging into your IHG account and looking at the Ambassador page (link at the end)
My stay at Intercontinental Dublin
I used my status at the IC Dublin last week and received a very nice upgrade from an Executive room to a huge Executive Suite which was a double upgrade. I was offered a choice of drinks in the bar or extra points as my welcome gift. I didn't get the fruit/snacks in my room as I had not got round to selecting my preference in my profile yet. I had two bottles of mineral water in the Suite and I could have had late check out until 4pm if I had wanted along with a free movie. I thought I got good value from the membership on this stay as the upgrade alone would have been worth a substantial amount. I will be writing a full review shortly of my stay.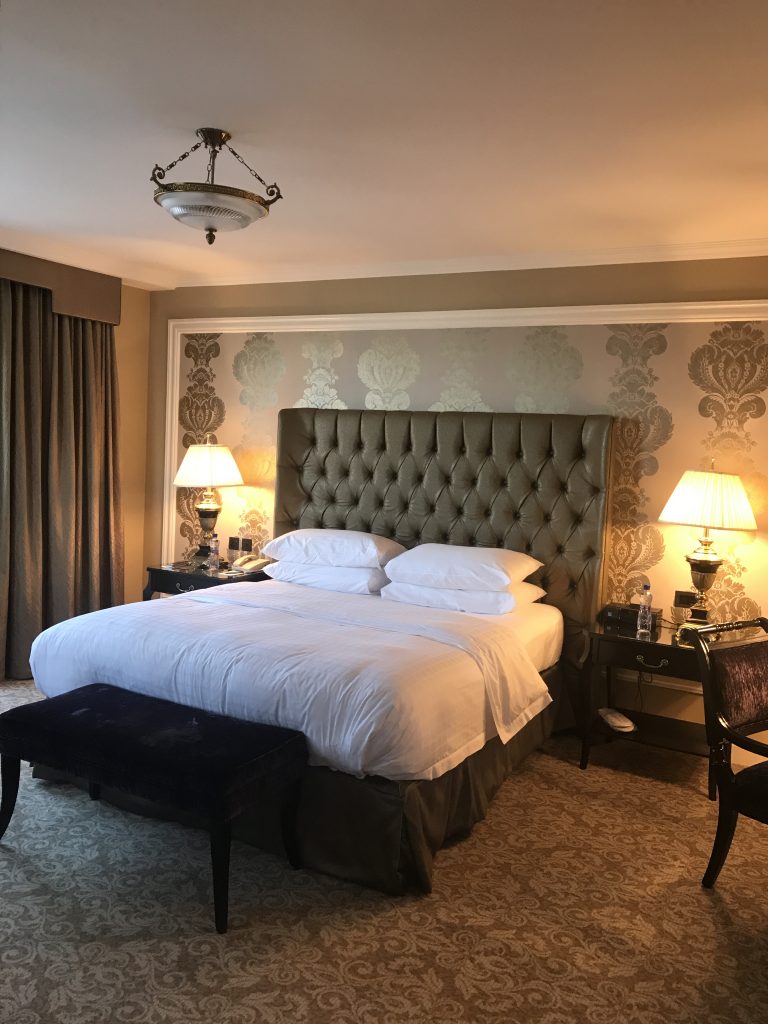 Fees and ways to pay
The fee for new members for 12 months of membership is US $200. IHG Rewards Club members can also purchase membership for 40,000 points. There is currently a 100% bonus when you buy points. At $230 for 40,000 points this works out more expense if you bought them all but if you just needed to top up to get the 40,000 points for buying Ambassador status it could be worth a look.
After 12 months, you can renew your membership for an annual fee of US $150 which is an even better deal as you get a weekend certificate every year when you renew.
You can find out more details and join on the Intercontinental Ambassador page here.
Do you have Ambassador status? How do you get your money's worth from it? Let me know in the comments below or on social media