Today's review of the ITC Grand Central in Mumbai is provided by Luke King of the blog Take Off With Guru, which focusses on luxury travel experiences for the Indian and Asian market.
ITC Grand Central Mumbai
I would always recommend people not to overlook Mumbai when they plan a holiday to India.
The city is huge and hectic, but is full of life and has so much to offer, even if you just have a couple of days. Flying into Delhi and out from Mumbai at the end of your holiday (or vice versa) is ideal.
My four-night visit to the ITC at the beginning of March was my last "proper" hotel stay before coronavirus restrictions really started kicking in and I was lucky that, at the time, most of the hotel facilities were open as usual.
The ITC Grand Central is not to be confused with the ITC Maratha, another of the chain's properties located in the north of the city, by the airport.
Location of the ITC Grand Central
Your hotel location is important when you visit Mumbai, as it's very easy to waste hours on end sitting in the city's notorious traffic. With its central location (hence the name), the ITC is in a great spot, both for leisure visitors and those on business.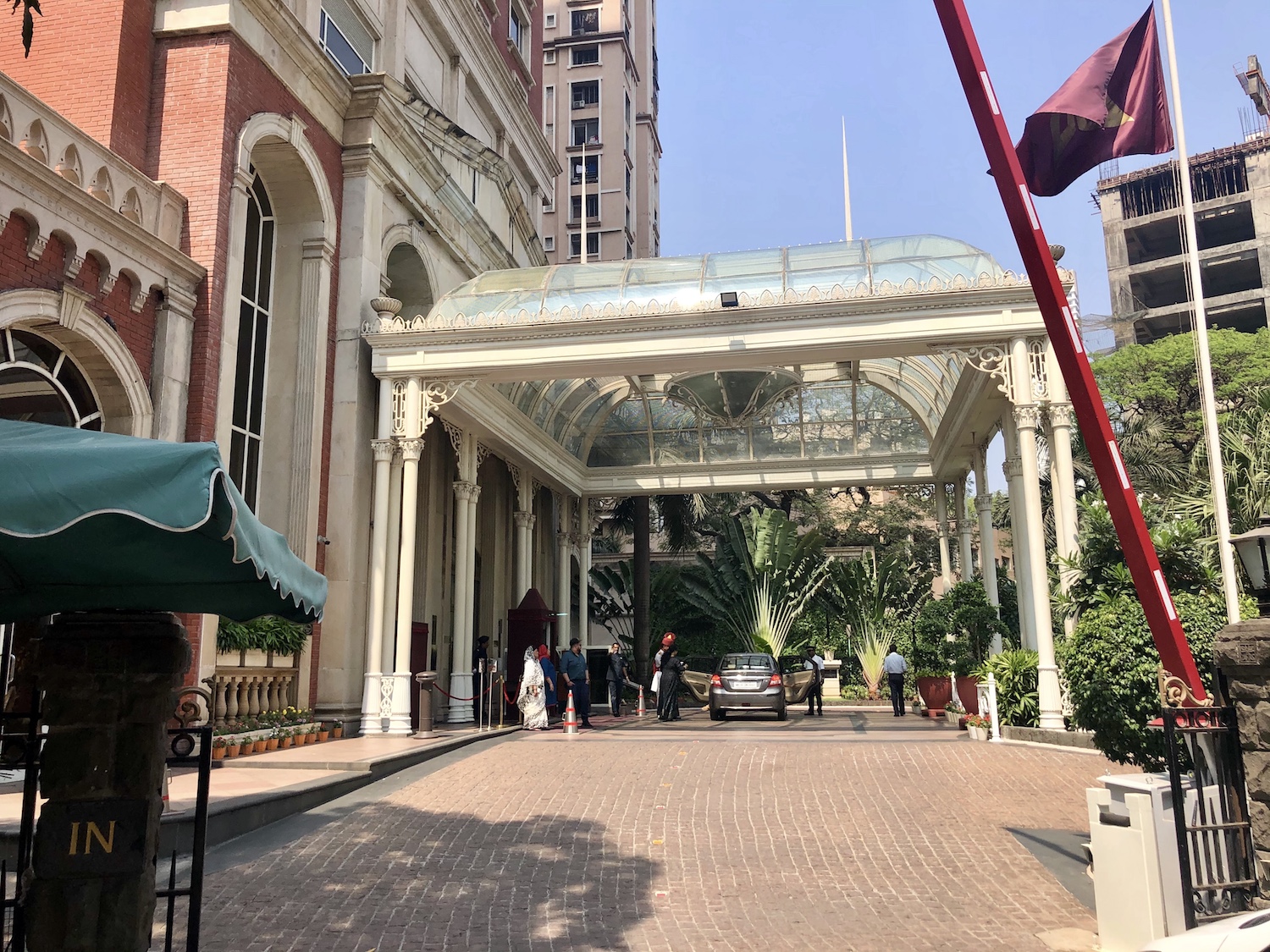 With no traffic (timing is everything!) you can be checking into the hotel just 25 minutes after leaving Mumbai airport. In terms of tourist attractions, Rani Baugh – the Mumbai zoo – is five minutes' drive from the hotel and home to the oldest museum in the city.
Now known as Dr Bhau Daji Lad Museum, it was originally established in 1855 as a treasure house for the decorative and industrial arts. Today it contains more than 3,500 objects that celebrate Mumbai's history, including pottery, photography, maps and textiles.
Moving away from Parel, the location of the hotel, you'll find some great bars and restaurants in Lower Parel – a ten-minute taxi away (traffic permitting, of course). My favourite spot is the Kamala Mills compound, where you can enjoy a well-deserved drink and a bite to eat in the attractive setting of a converted cotton mill.
Mumbai's other famous tourist attractions like Gateway of India and Colaba Causeway are easily accessible from the ITC.
Hotel and check-in
The 30-storey ITC Grand Central is set over 2.5 acres and has 242 rooms and suites.
There was a short wait to check in when I arrived at 1pm on a Saturday afternoon, but I was pleasantly surprised to find I had been upgraded to a suite (perhaps because I've stayed at the hotel several times before).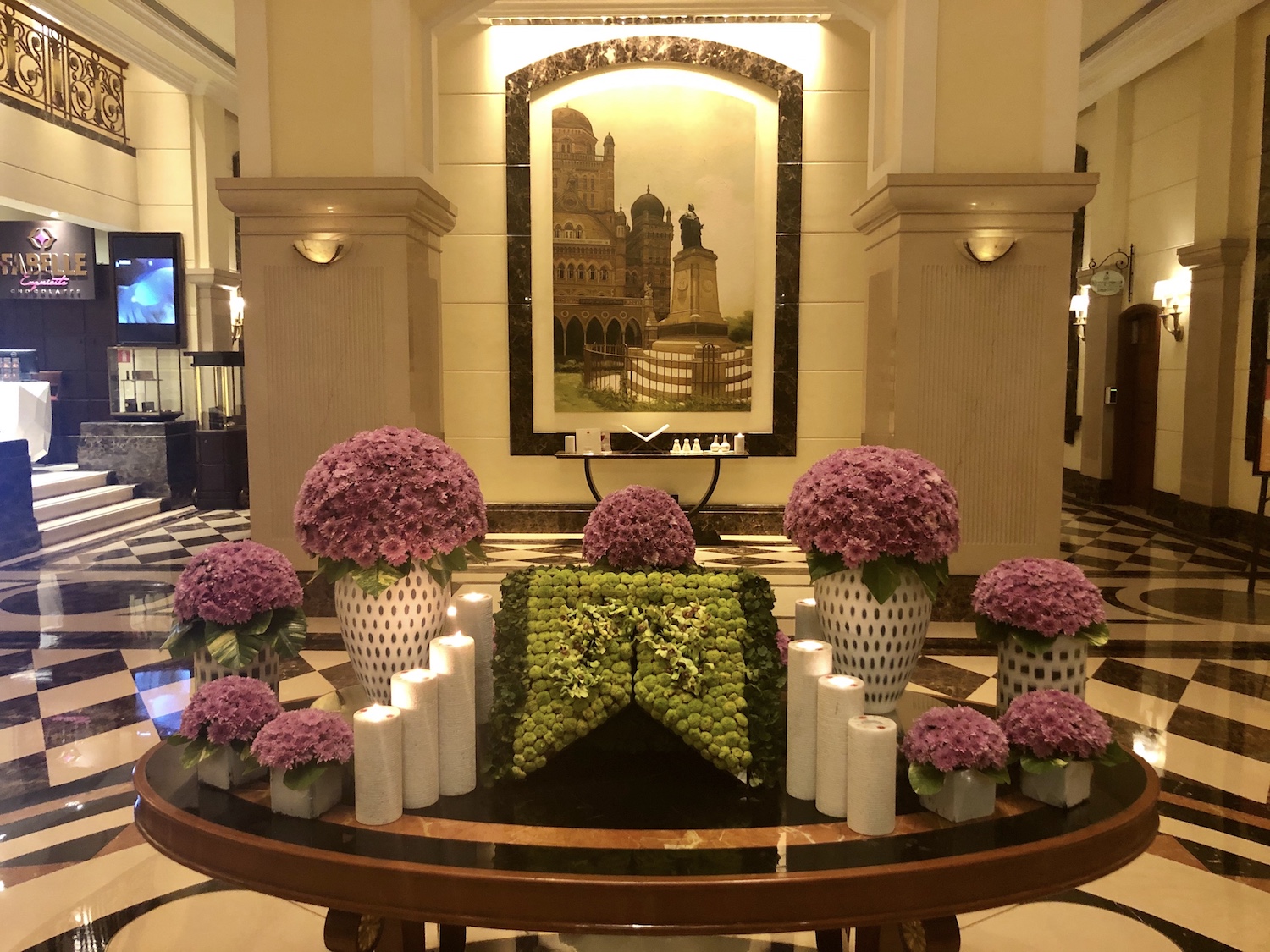 The large reception area is tastefully done, with plenty of seating, fresh flowers and – if you're lucky – a musician honing his skills: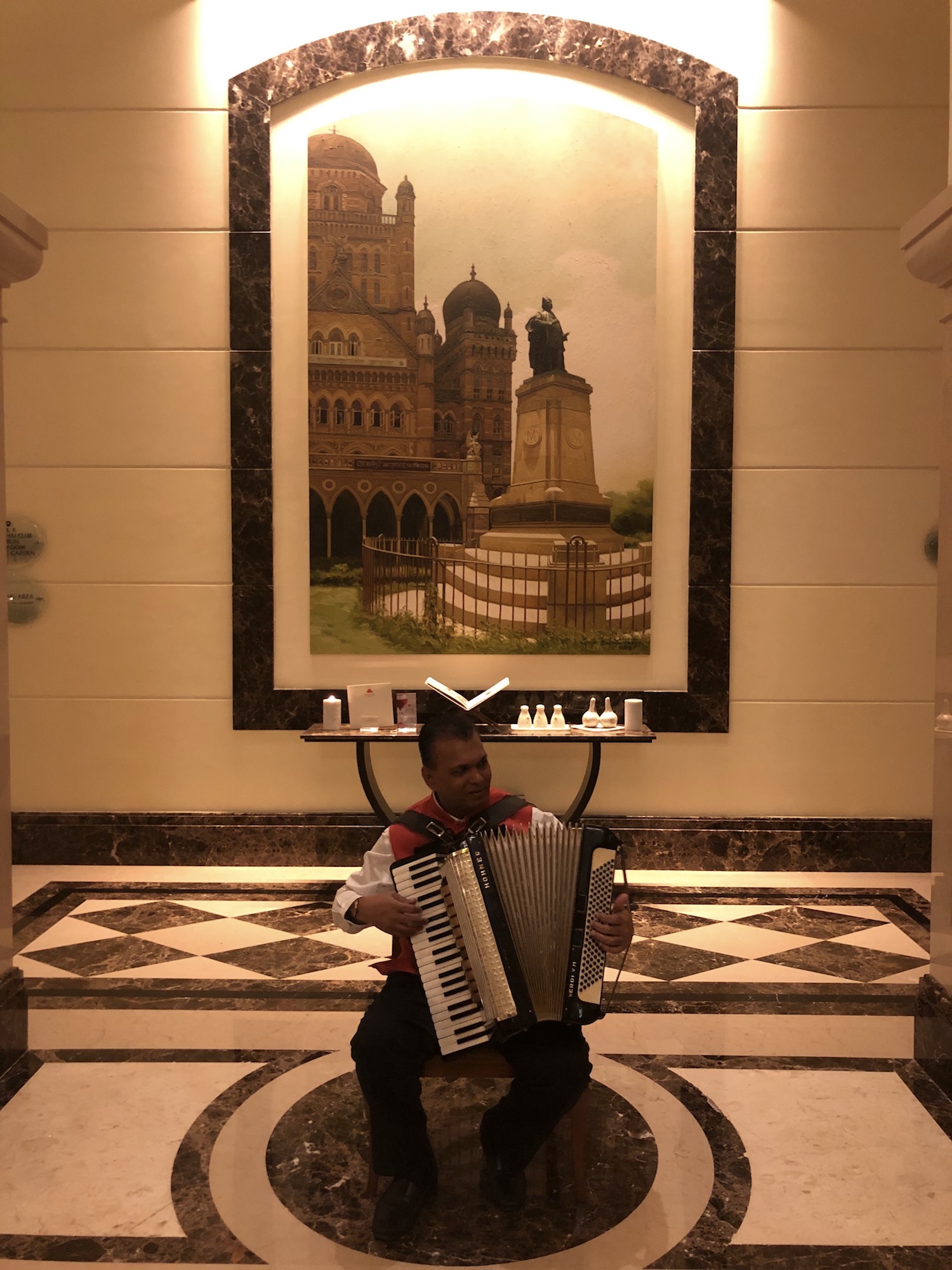 The room
I was given an ITC One room, which for some reason isn't described as a suite on the hotel website, but is around 55 sq m in size and features a lounge/ living room separate from the bedroom.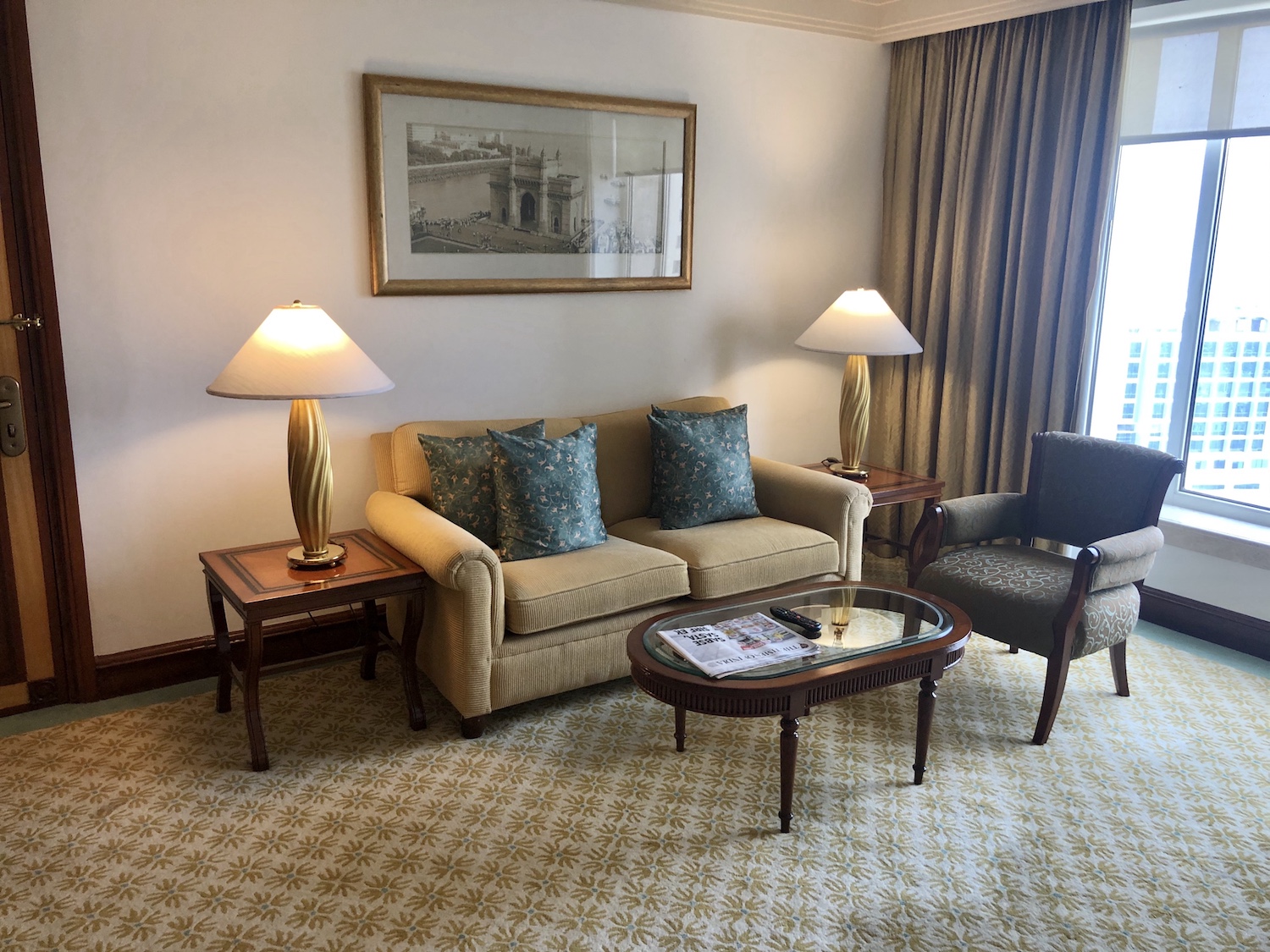 I had stayed in an identical room before, so I felt perfectly at home. Here's the view from the lounge: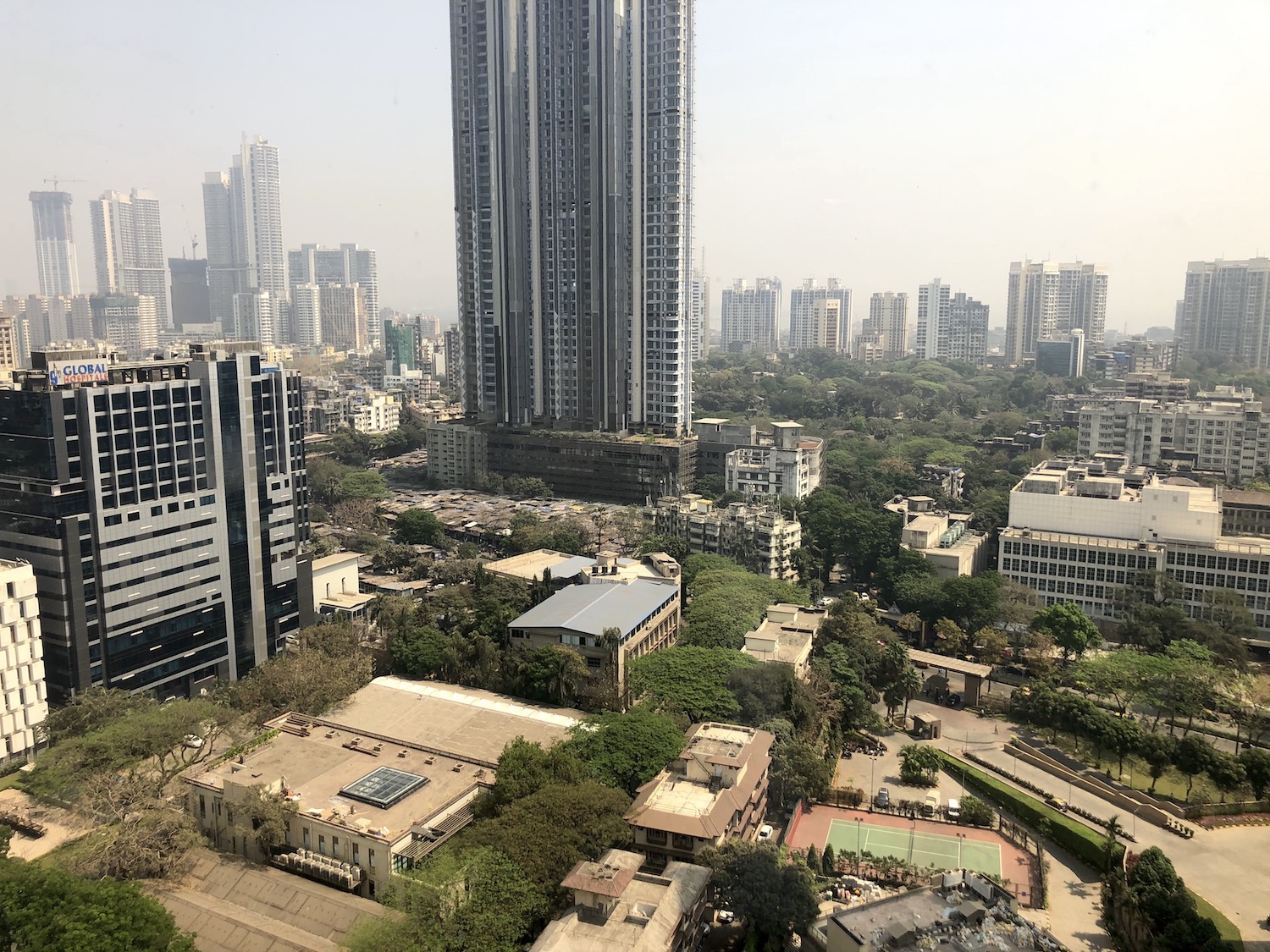 Waiting in the room was a selection of fruits and Indian snacks.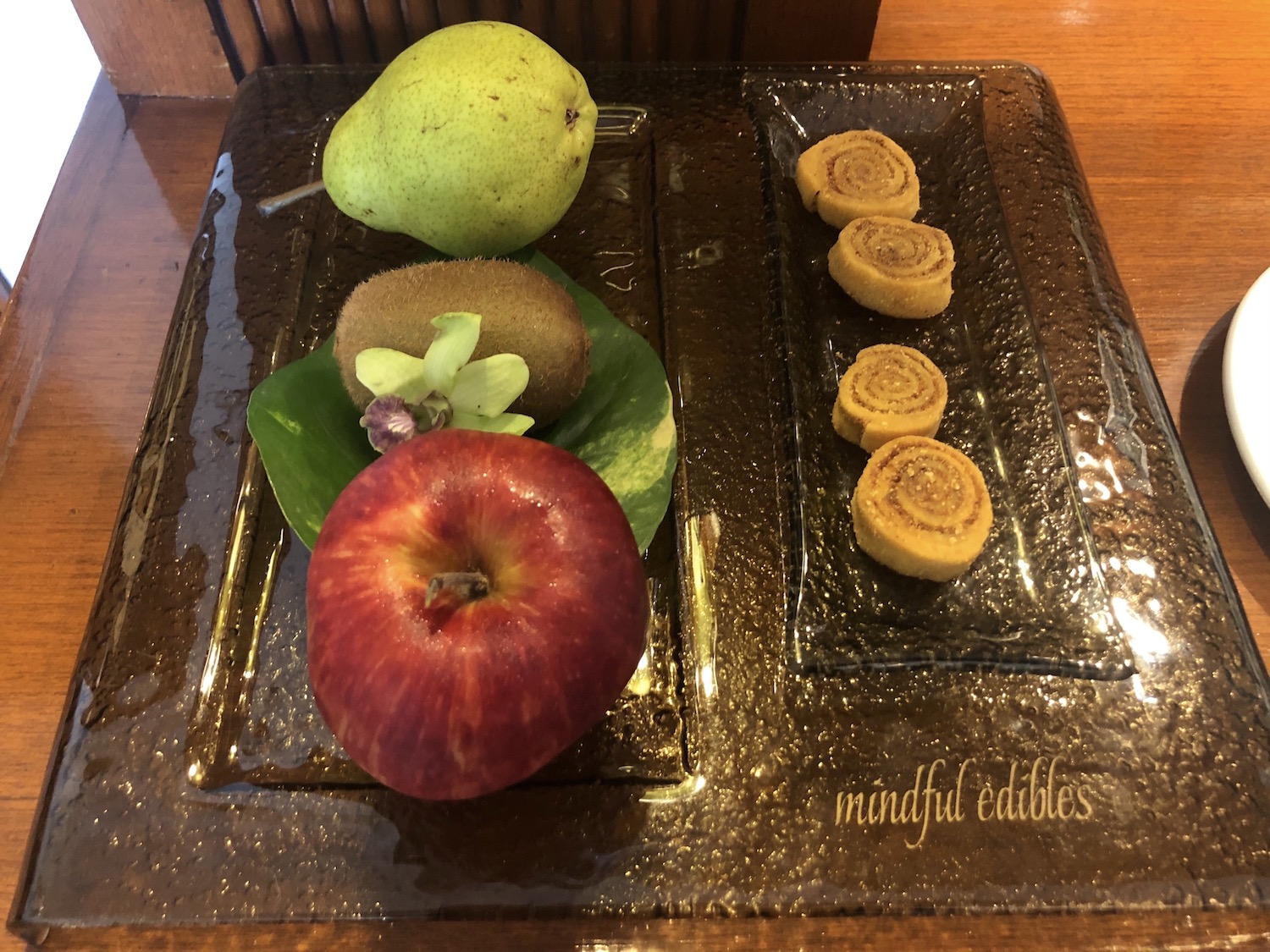 The bed was large and comfortable, and the bedsheets crisp and perfectly clean, as you would expect. There was a large TV at the end of the bed, and another in the lounge next door.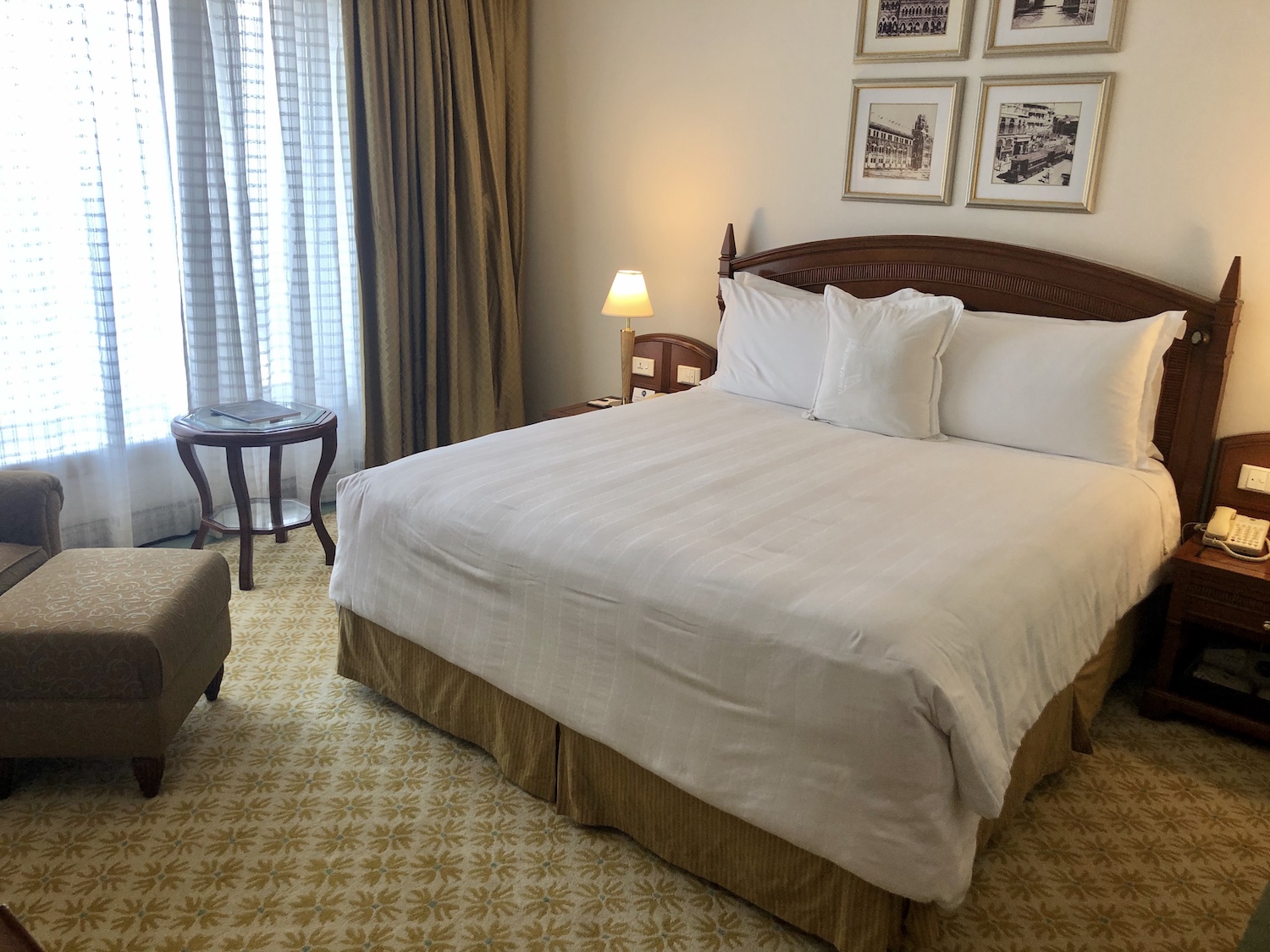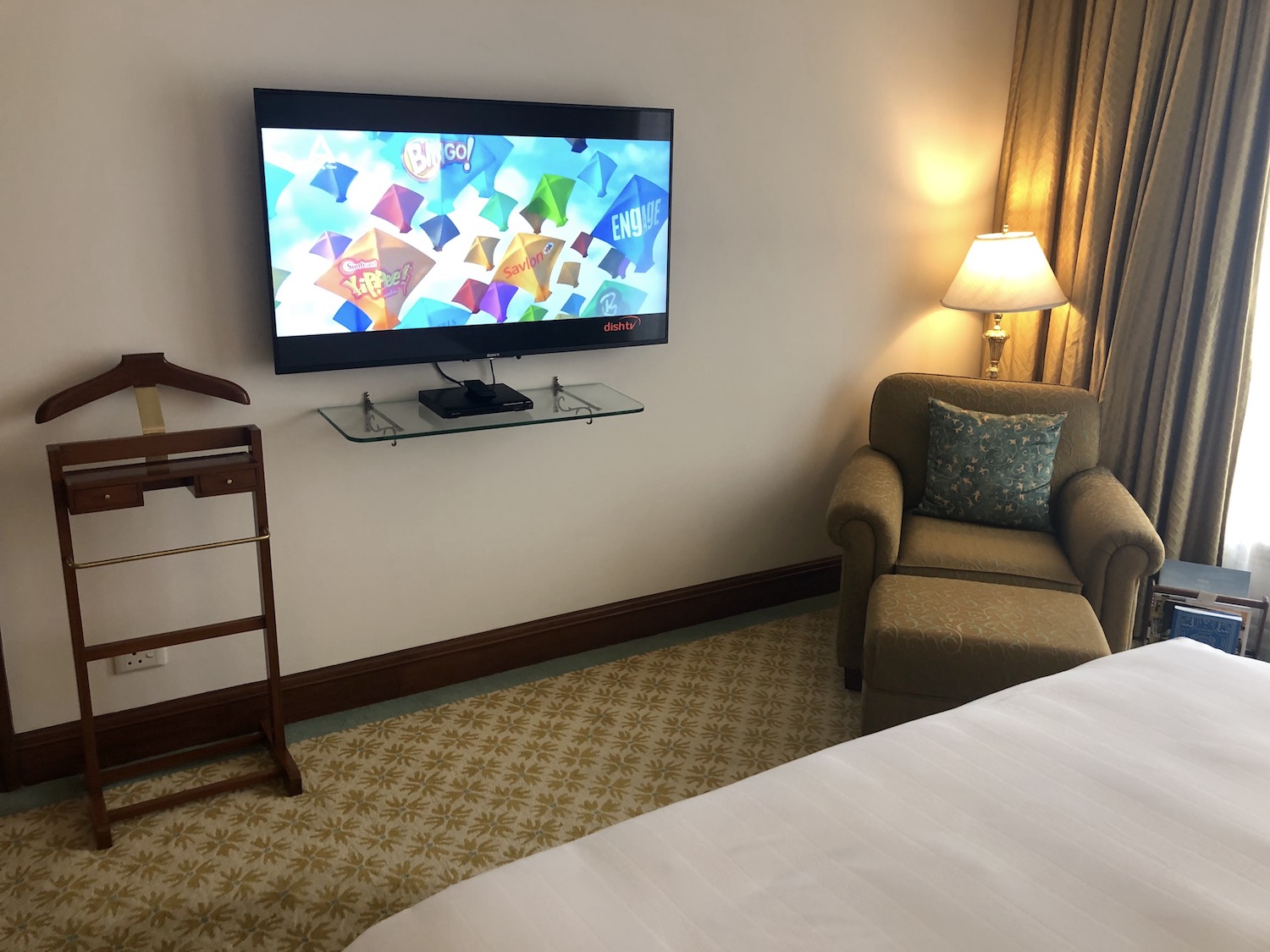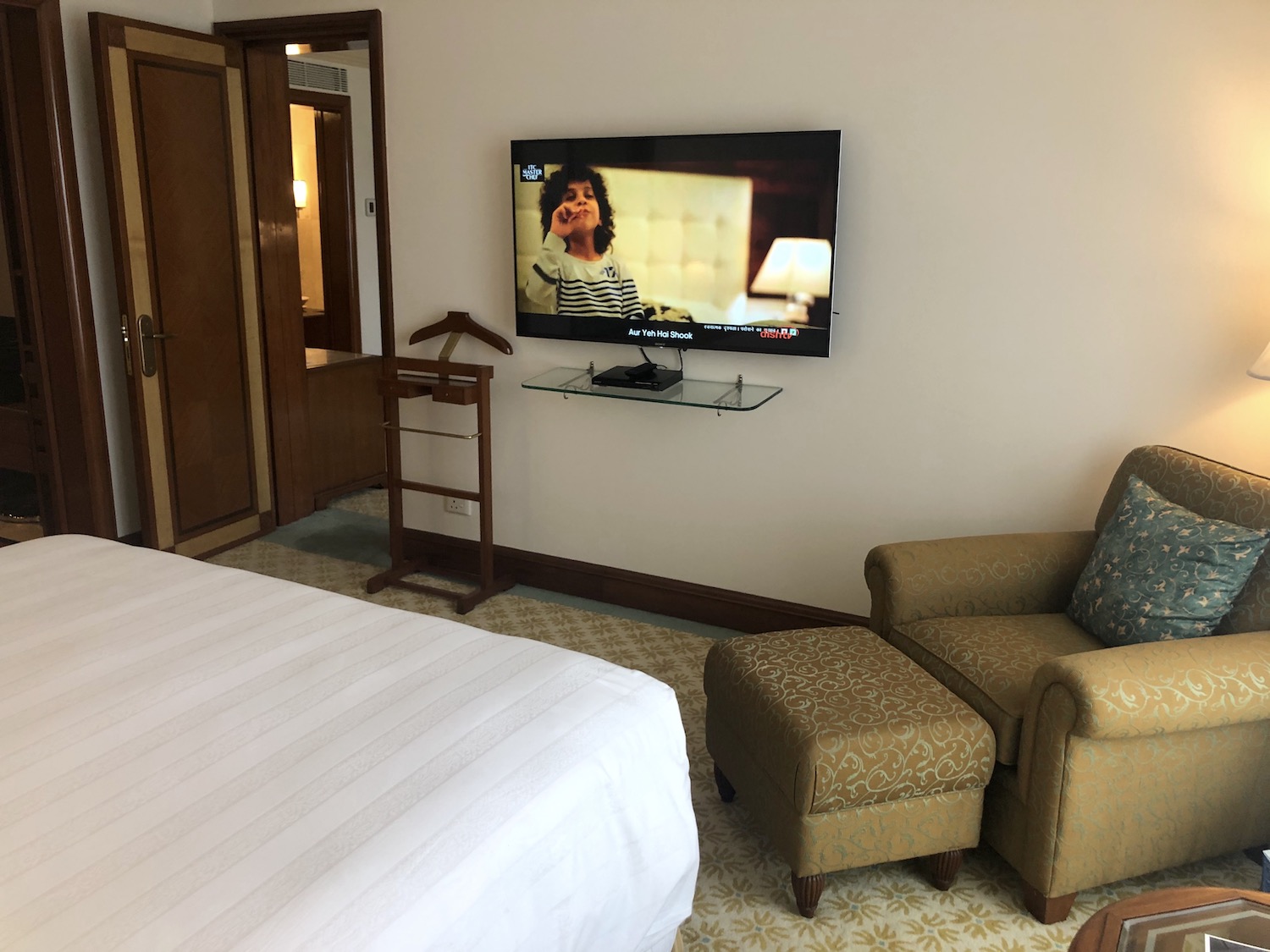 The bathroom was fairly compact considering the size of the room, but perfectly adequate, with both a well-pressured shower and a separate bathtub. There was another WC off the main entrance to the room.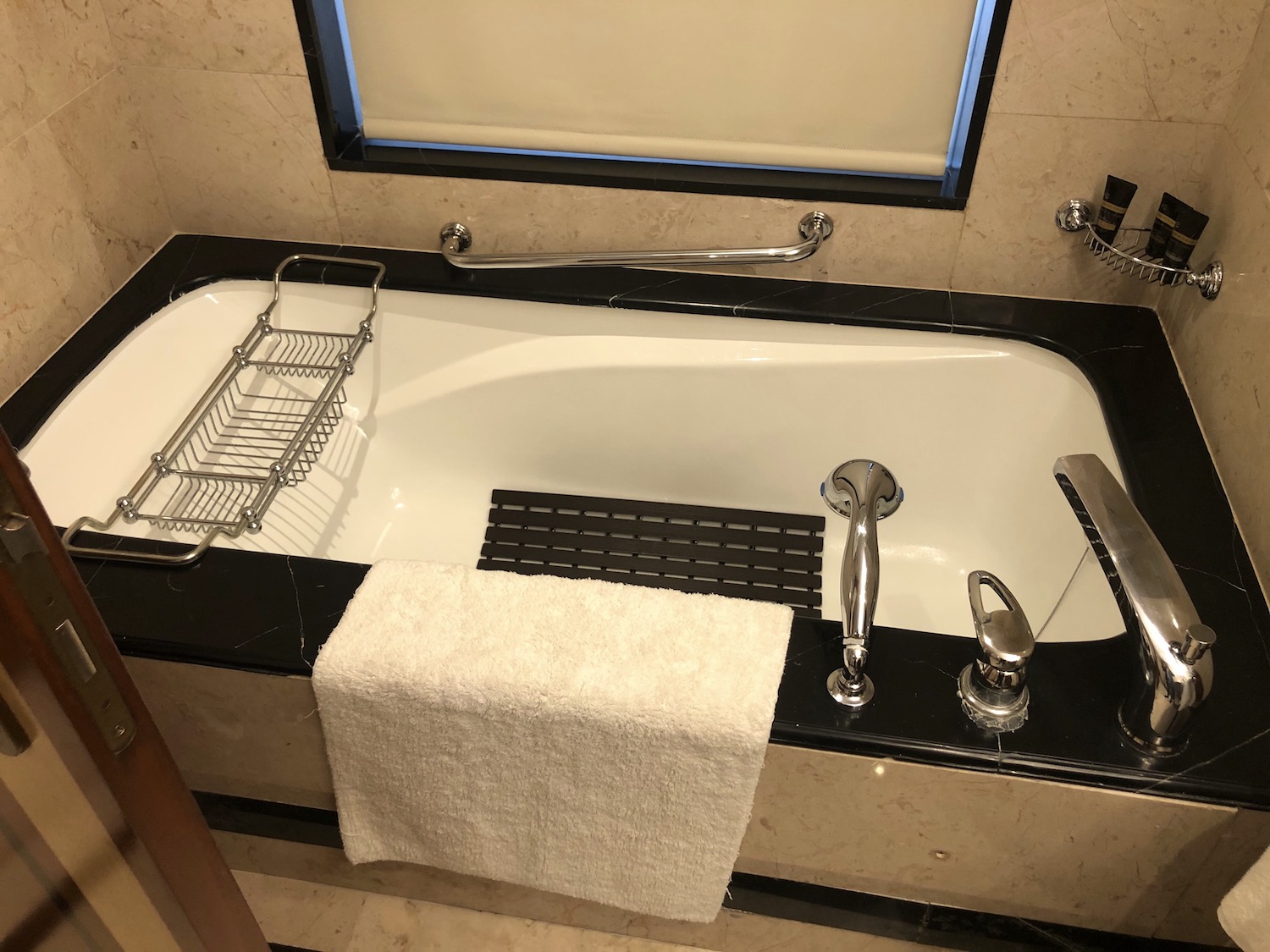 There was no shortage of space to store your belongings, thanks to the huge, walk-in wardrobe area.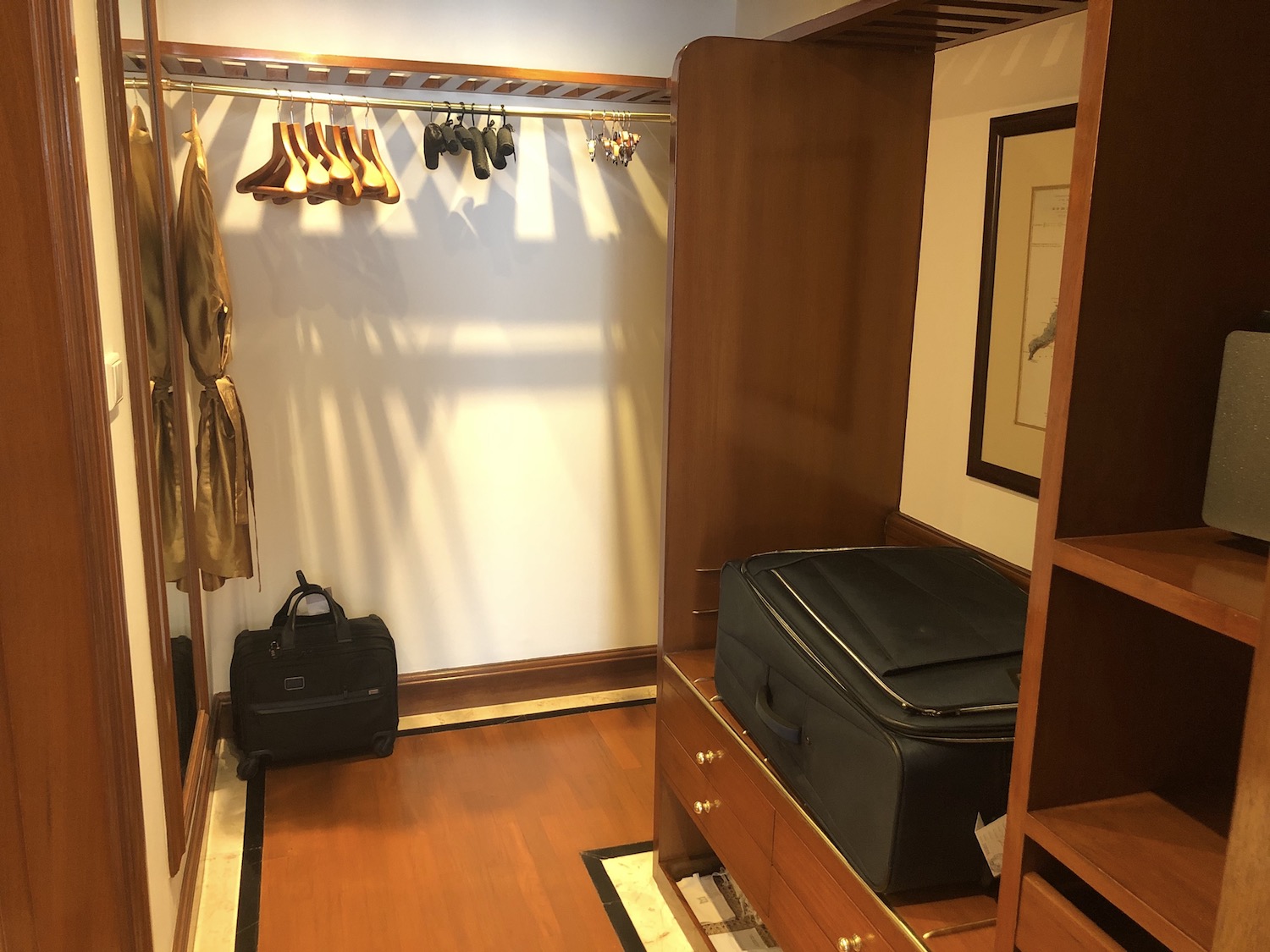 Also in the room was a rather old-school looking electric massage chair, plus a large desk, which came in handy.
You'll notice there are no plastic water bottles in the room, or anywhere else for that matter. ITC is setting a good example by only providing glass water bottles (you'll find the same at breakfast).
There was one odd incident where I received two phone calls in the room, one shortly after the other, to enquire if I had dinner plans. Presumably, this was to drum up some business for the in-house restaurants, though there was no further sales pitch.
Food and drink
Service is where the ITC Grand Central shines, and it was a pleasure to have breakfast (included in my room rate) each day at the hotel's Hornby's Pavilion restaurant.
Every morning, the fantastic host Fabian would greet me by name before showing me to a table and asking whether I'd like to start with a cappuccino (he would always remember what hot drinks you had ordered the day before).
The breakfast buffet was vast and well-stocked with fresh fruits and cereals, Indian dishes, continental breakfast items and bread and pastries. Don't be surprised to find that staff offer to prepare additional items for you that aren't on the buffet, or fetch your drinks from the buffet.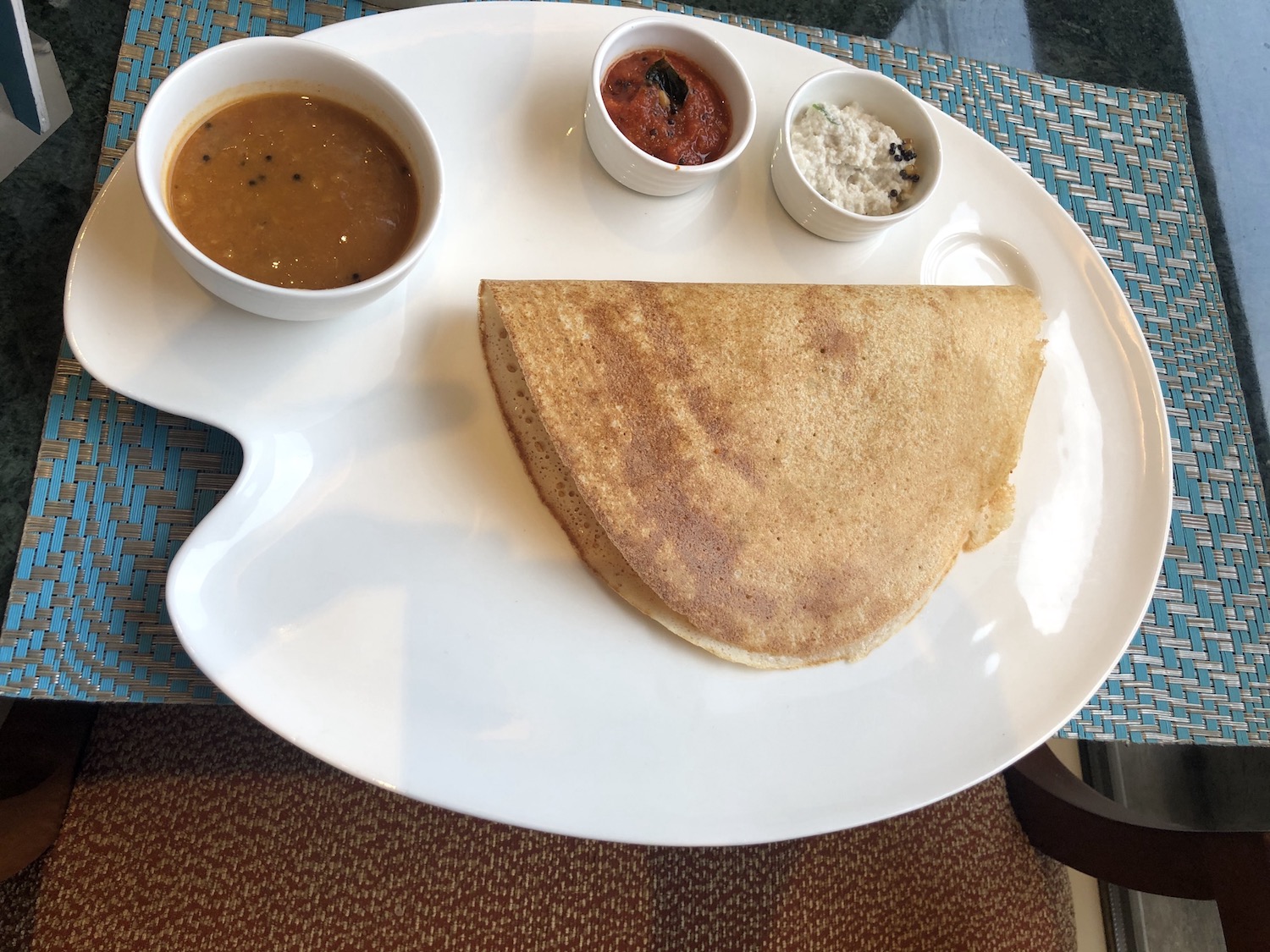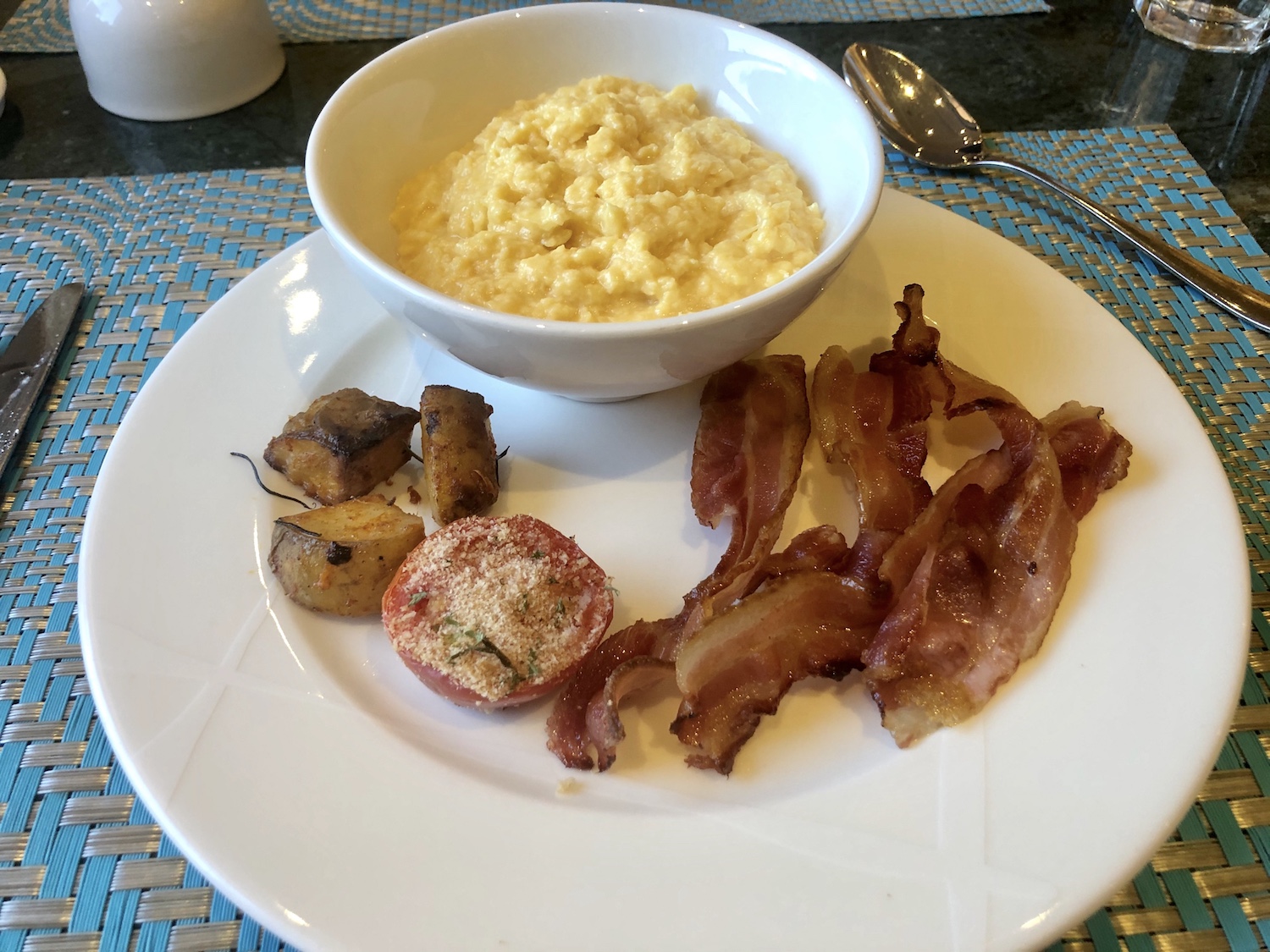 Hotel outlets for lunch and dinner include Kebabs & Kurries, which serves Indian cuisine. The quality of the food is very good, though I do feel the prices have crept up over the years and I didn't visit on this occasion.
I did have time for a dinner at Shanghai Club, the upmarket, in-house Chinese restaurant, which was nicely done with crisp, white tablecloths and soft lighting. Just as at breakfast, the service was excellent and I was well-looked after. My waiter, Vijay, dashed off to fetch a newspaper, which I enjoyed reading while I sipped on a well-made whisky sour cocktail.
Shanghai Club offers a very reasonably-priced, three-course set meal for one costing around £20, which is an excellent choice if you are staying at the hotel on business and dining alone (as I was, on this occasion).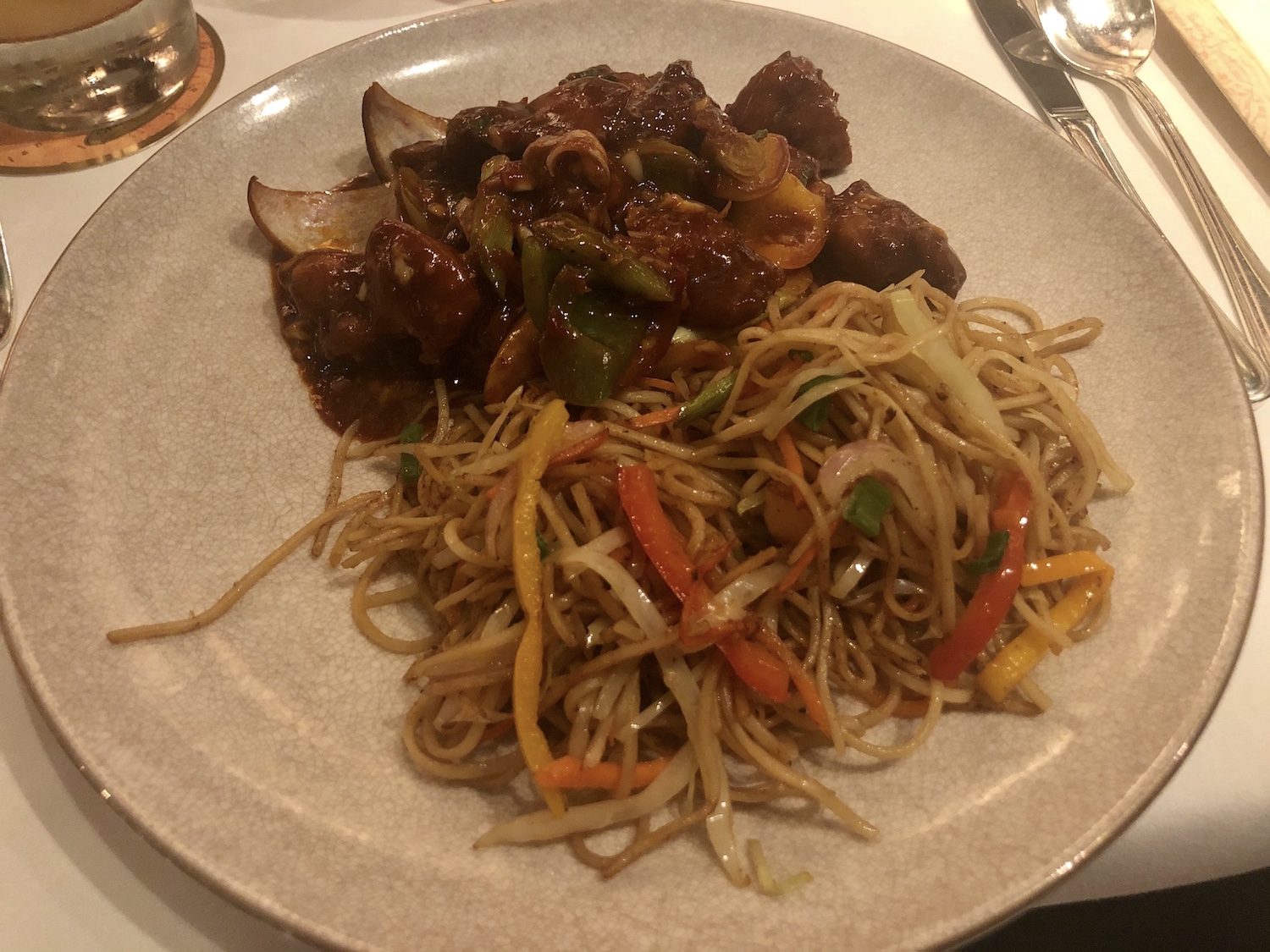 The food was good and I drank a couple of glasses of a smooth New Zealand pinot noir with my meal. The staff will always check how spicy you'd like your food, which you might appreciate!
ITC Point of View lounge
If you're staying in an ITC One room or a suite, you'll have access to Point of View, the hotel's top-floor lounge, which serves complimentary drinks (including beer and spirits) and snacks in the evening.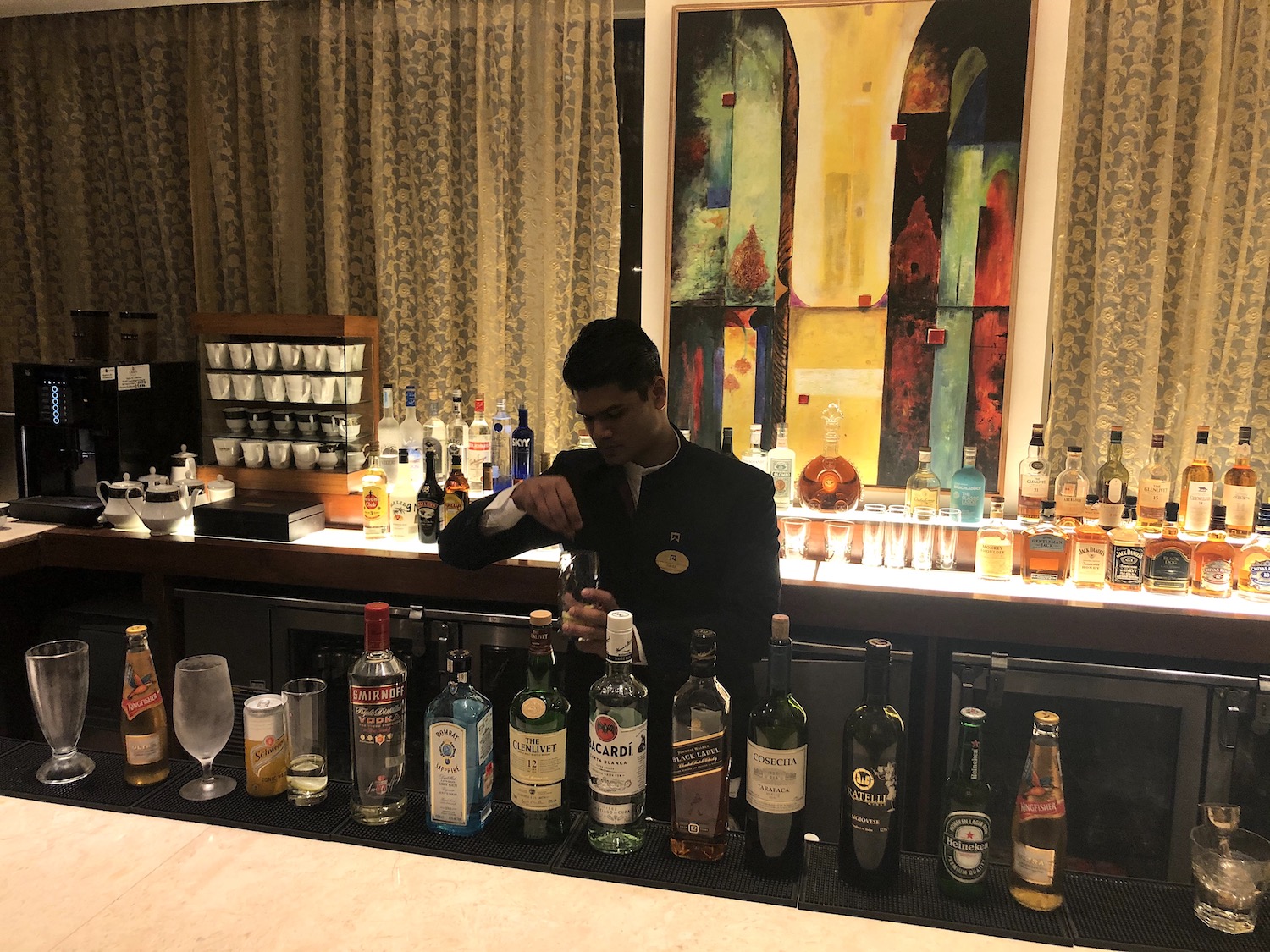 There was a good selection of cheese, meats, vegetables, hot dishes and desserts, and you could easily make this do for dinner, if you wanted to.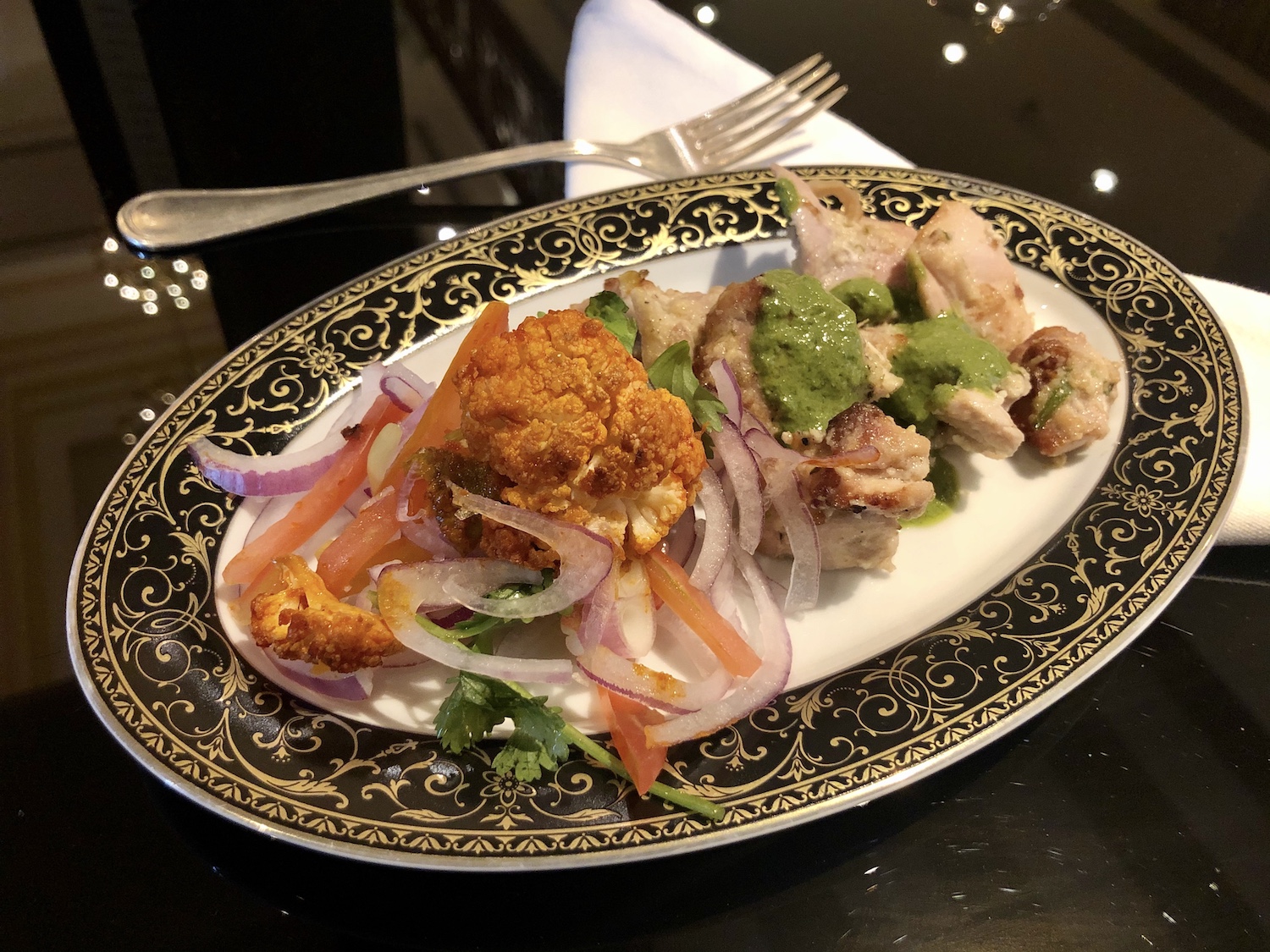 Be sure to step outside because the views of the city from the terraces are fantastic.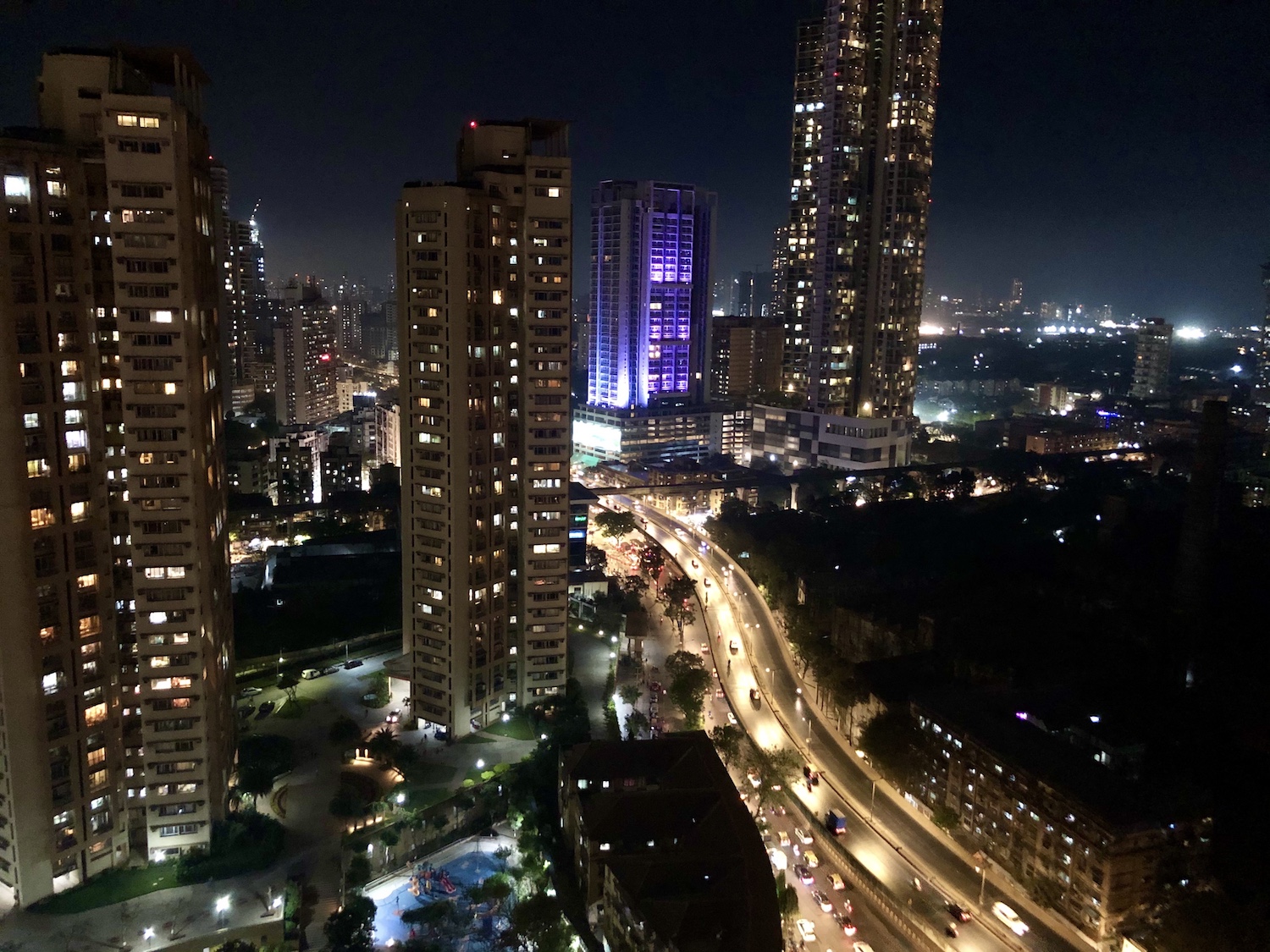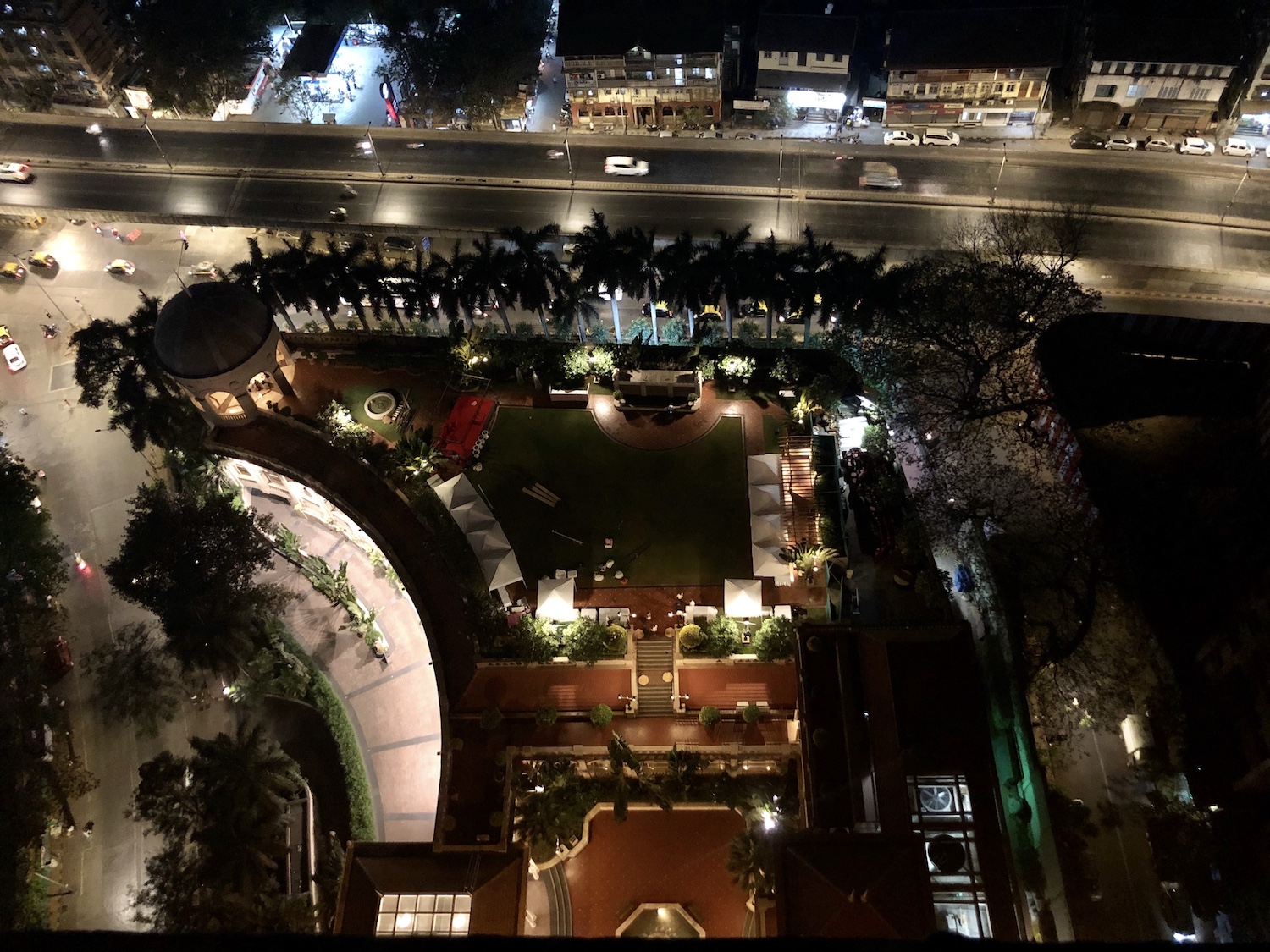 After a busy day rushing around in the heat, it was great to come back and relax in the lounge of an evening. Point of View is also open during the day and we found the staff to be typically attentive, offering us tea and coffee on arrival.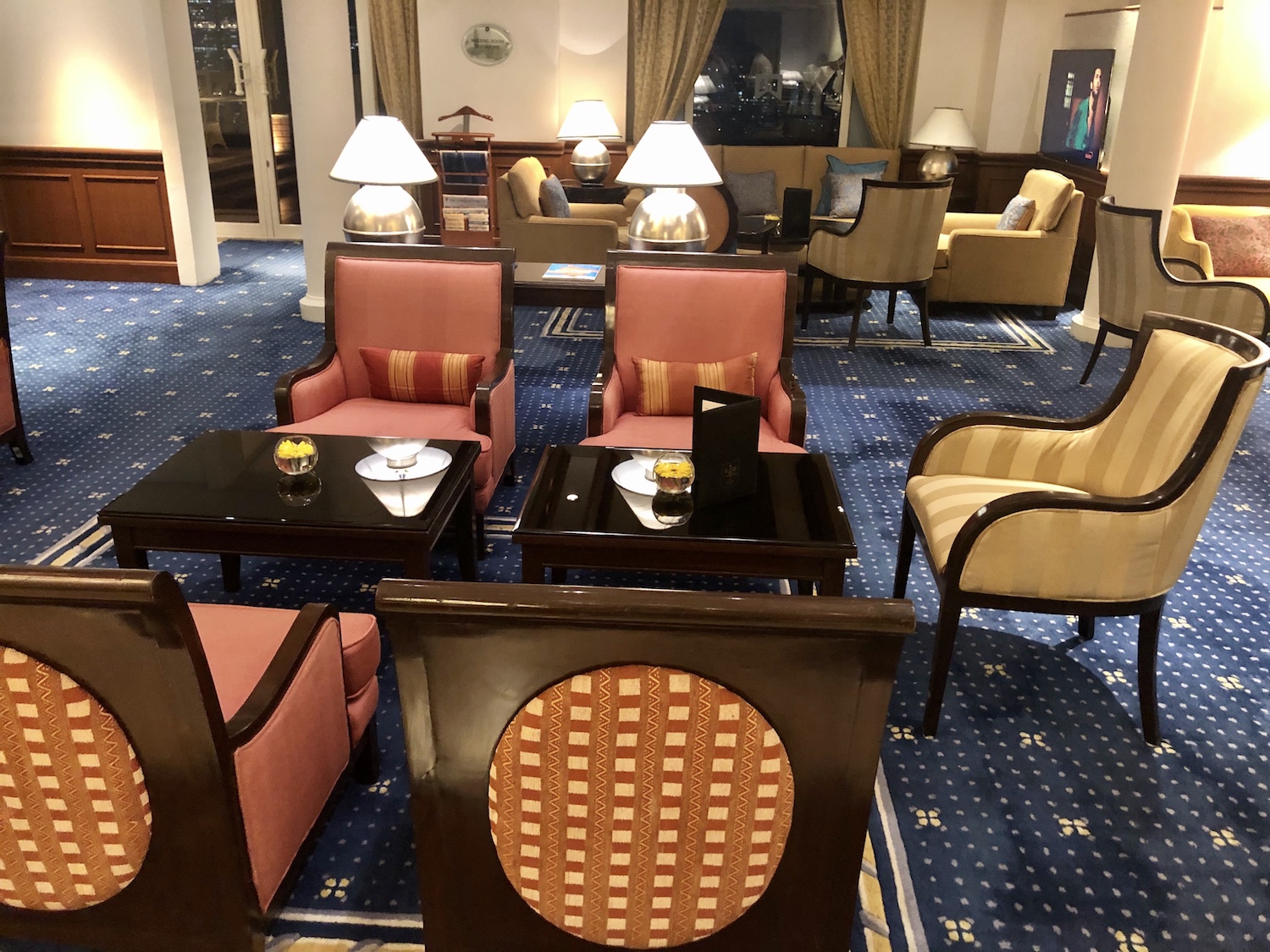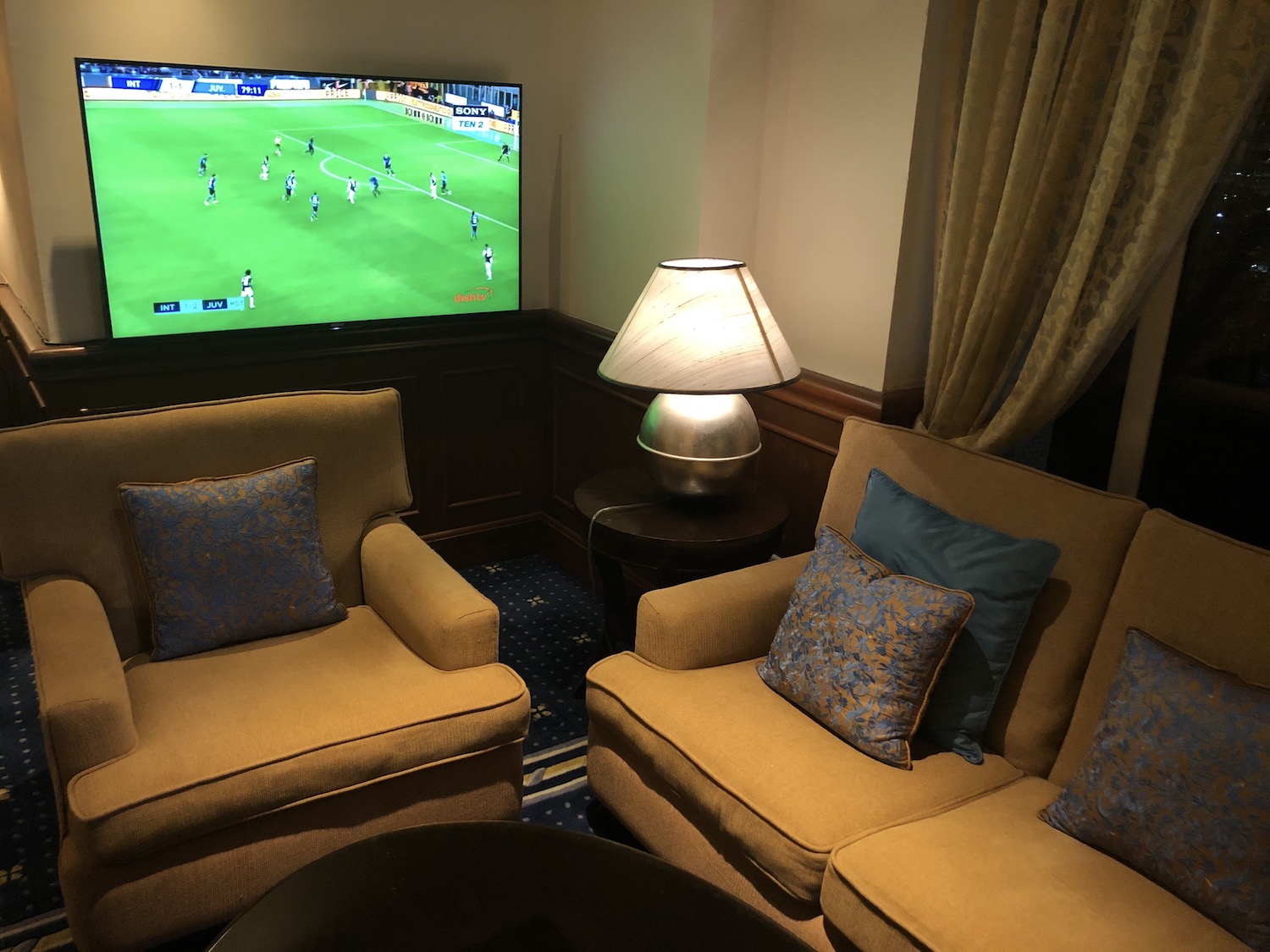 ITC Grand Central's other facilities
ITC has a reasonably large pool, mostly inside, though a small section flows outside to a seating area. The pool didn't seem to be used much during our stay and was pretty cold with some debris in the water when we visited.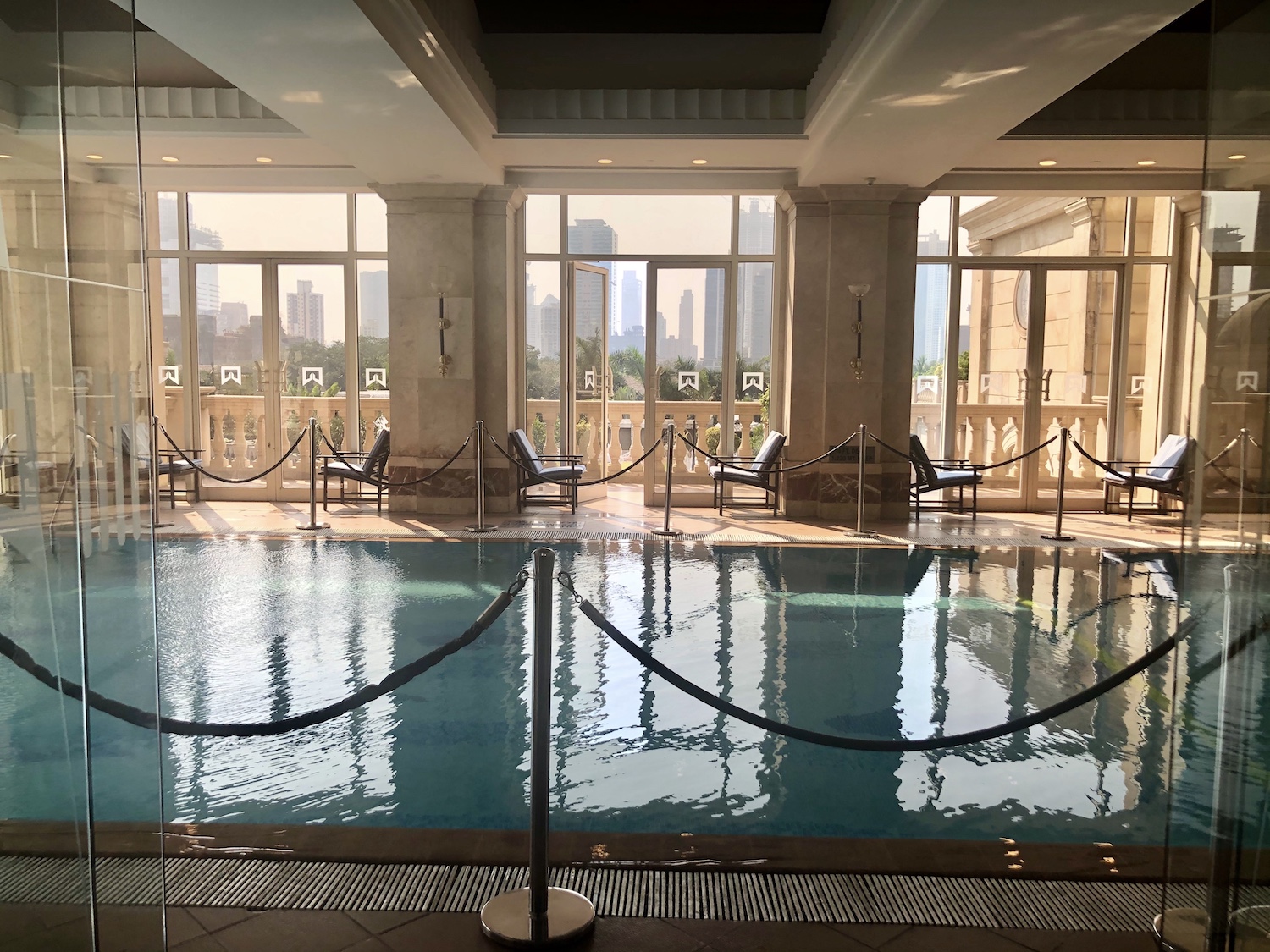 There are nice views of the gardens and the hotel property when you step outside from the pool.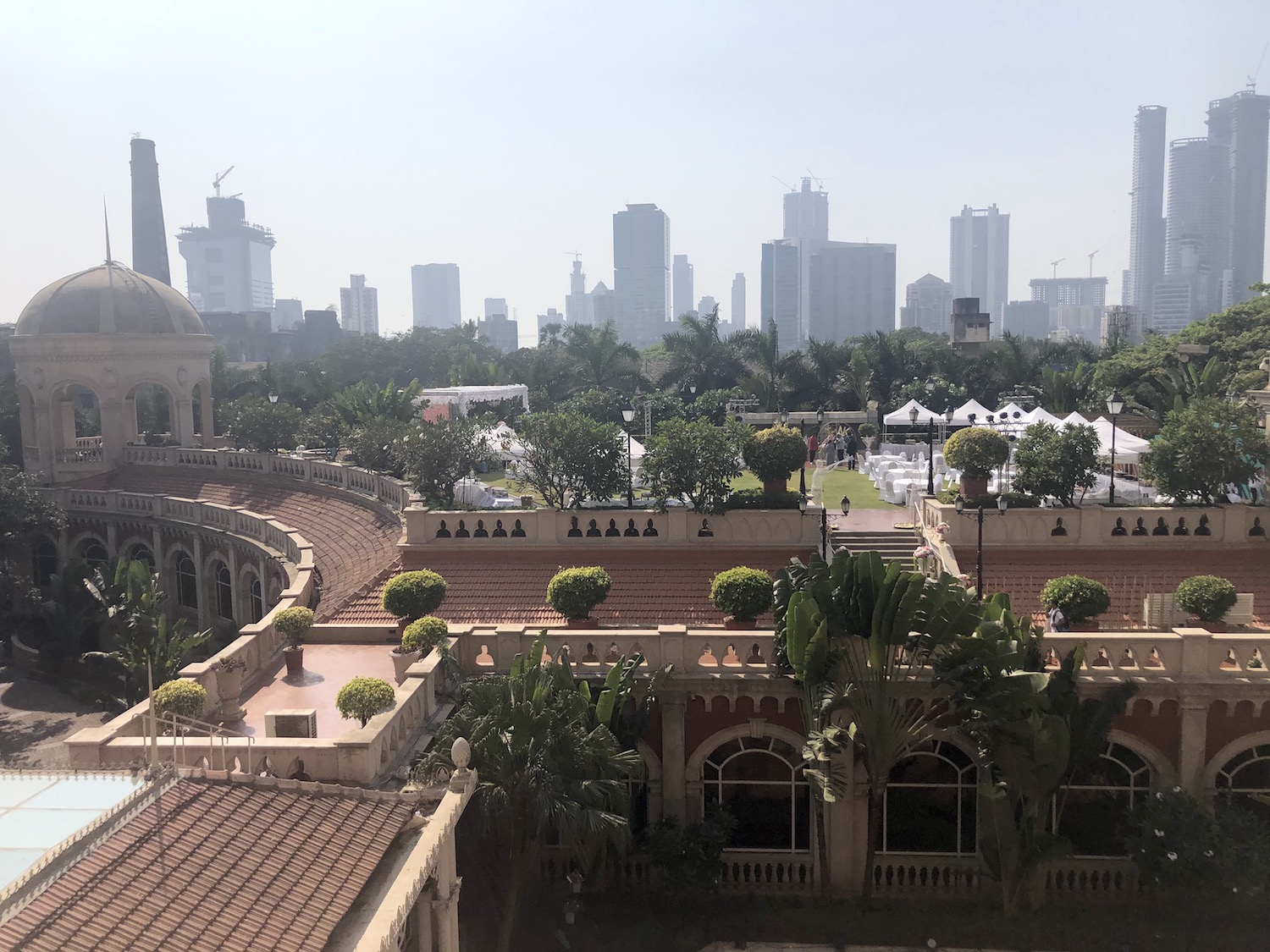 Also inside the pool complex, you'll find two gyms, with machine weights in one and cardio equipment and free weights in the other.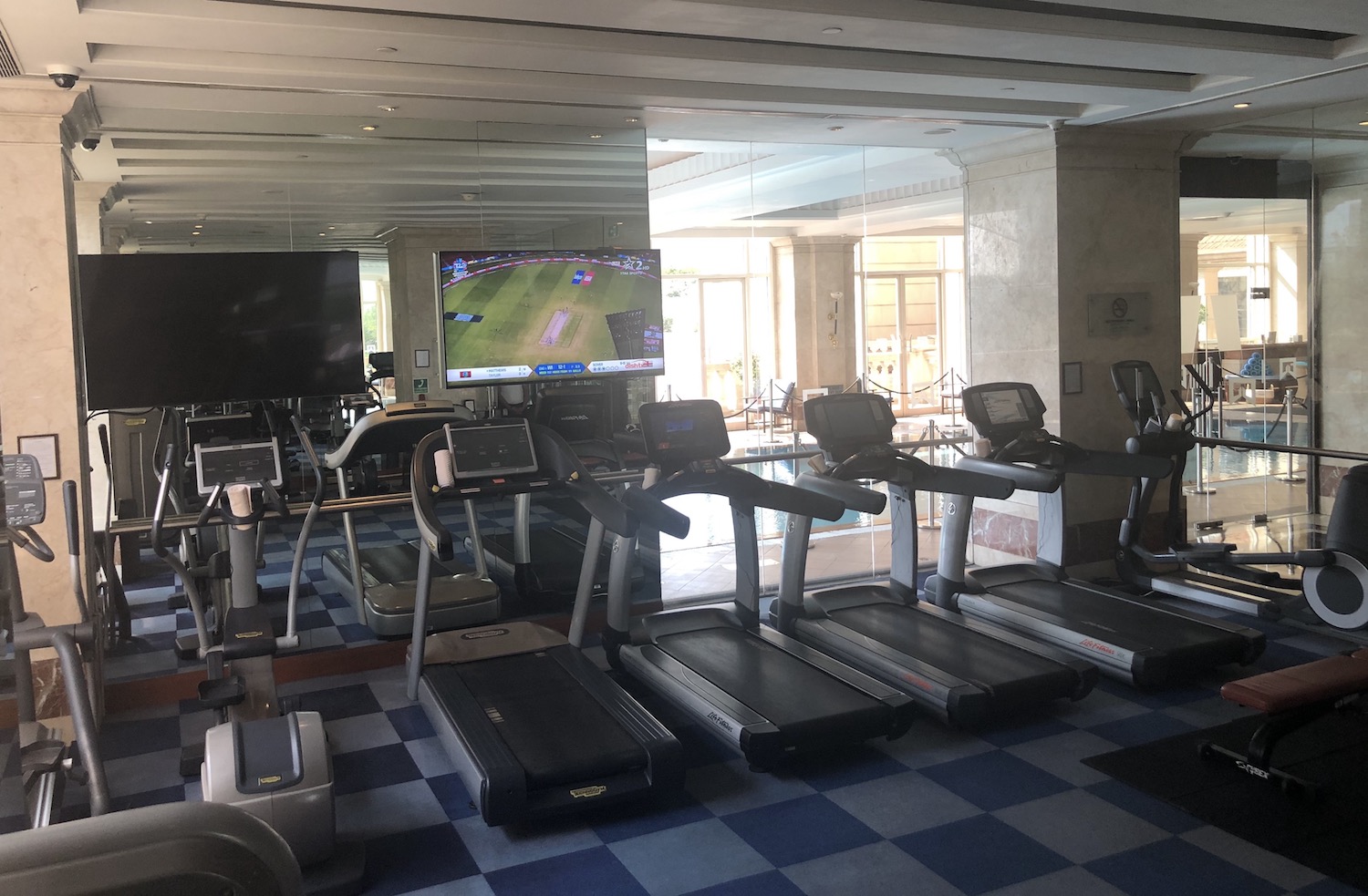 Those who need some pampering can head to Kaya Kalp, ITC's spa, where a selection of 30 treatments including hot stone massages is (usually) available. The spa was closed during our visit, due to the spread of coronavirus.
It's even possible to get a haircut before you head back home: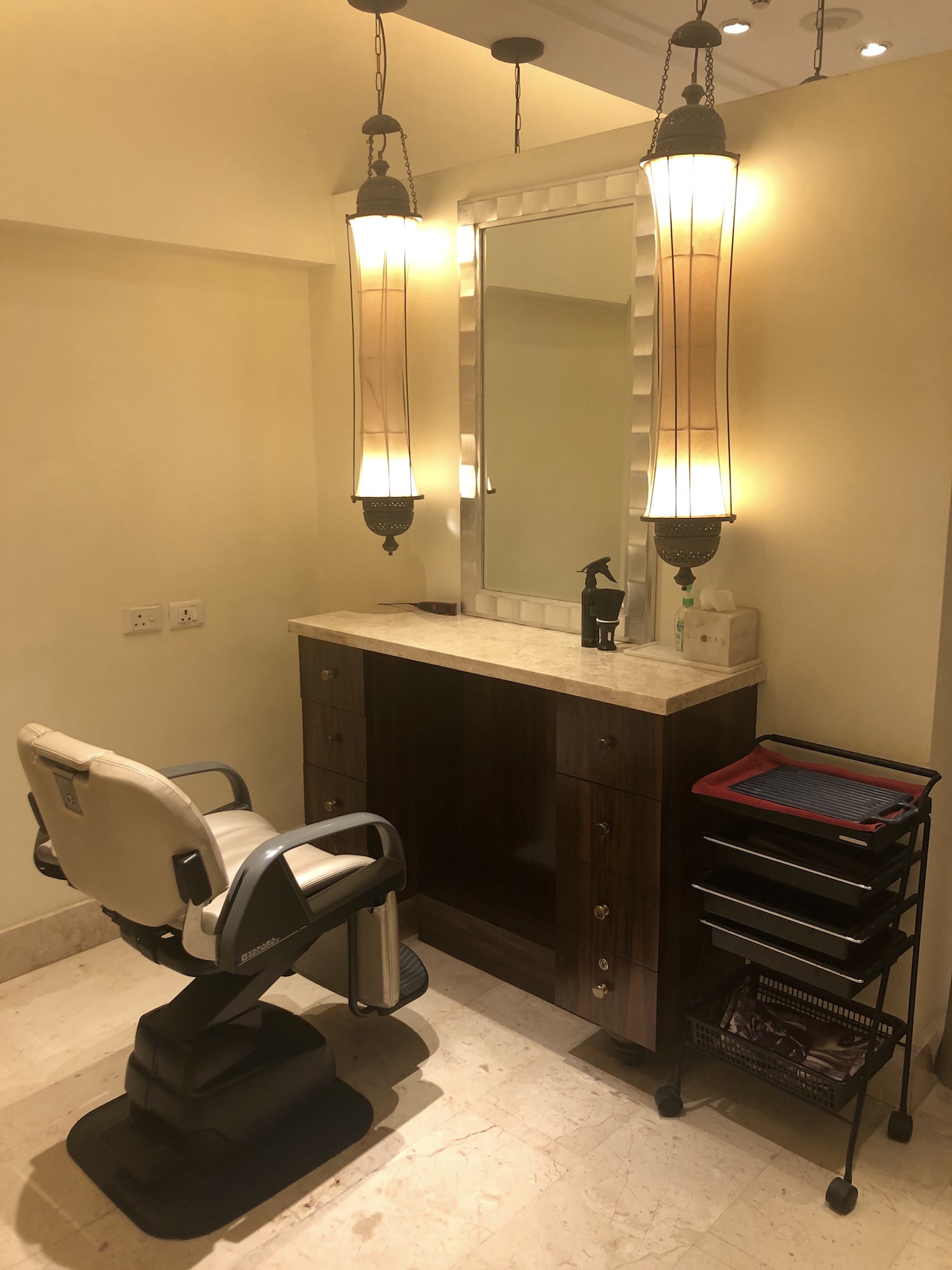 Conclusion
This was another excellent stay at the ITC Grand Central. The staff seem to anticipate your needs and the food and beverage outlets are very good. The location is ideal if, for whatever reason, you need to visit both the north and south parts of Mumbai (as I did).
This hotel is growing on me more with each visit, and I wouldn't hesitate to return to ITC the next time I am in Mumbai.
Entry-level rooms are currently selling for around £110 a night. As rooms are so cheap, it would not really be worth using Marriott Bonvoy points for the hotel.
You can find the latest prices and more information here.