You may not be aware but using your phone abroad is about to get cheaper in Europe in 3 weeks time. This article will look at what that means and whether there are ways to use your phone cheaply or free when you are abroad.
Using your phone in Europe for free

As of 15 June 15 2017, EU law means that if you're travelling in the EU, you'll be able to use your phone exactly as you do at home. This means you can use your texts, call and data allowances as you would at home with no additional charge. You will be able to make calls to other UK phones for free, if it is within your allowance. You may also be able to call other phones within the country you are in and other EU countries for free but check with your mobile provider. Some are charging these type of calls as if you are paying for a UK call not in your allowance (3 mobile) and some are including them (EE). Obviously, if you have a provider who charges, you may wish to use your data allowance to use another service such as Skype or Rebtel.
It's not clear yet how the UK leaving the EU will impact the deal but it is law until we do.
Using your mobile further afield and to make calls to the country you are in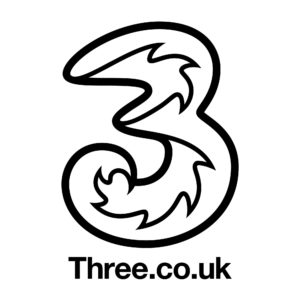 Now that you now longer have to worry about the EU, what about when you are further afield? If you travel a lot then Three may be your best bet. As with other providers, they will be offering free roaming in Europe, although they will be charging for calls within Europe. This will be at a very low price (3.9p per minute).
On most of their plans they also offer 'Feel at home' This allows you to use your phone in destinations outside Europe. You can use your data allowance plus your call and text allowances for calling/texting the UK. Currently included are USA, Australia, Hong Kong, Indonesia, Israel Macau, New Zealand and Sri Lanka. From 15 June 2017 they will be adding the following destinations: Brazil, Singapore, Aland Islands, French Guiana, Guadeloupe, Martinique, Réunion, Saint Barthélemy, Saint Martin and San Marino. For calling the country you are in, you may want to use Skype or Rebtel.
Sim only plans with Feel at home start from £12 a month with 4GB of data. You can find out more information here.
Skype for phone calls to non Skype users

If you are in an area with Wi-Fi or are able to use your data abroad, using Skype will be an option depending on the strength of the data signal. You can use the Skype app to make calls to any other phone worldwide, apart from a few premium rate numbers. To call another phone rather than a Skype user, you will need to have some Skype credit. You will have to buy a minimum amount but it is easy to add from your account. Although if you don't use your credit for a while kit becomes dormant, you can activate it again almost instantly. Calls to each country is charged differently but most are pretty cheap, around 1-2p per minute. You can of course, then use that credit at home too if you need to call another country as it is usually the cheapest way unless you have a special deal with your phone company. Skype also supports SMS.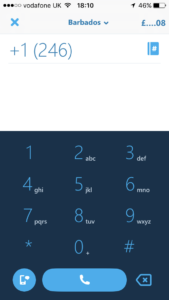 Rebtel
With Rebtel, you can use any kind of phone to call any kind of phone, anywhere in the world. Rebtel have optimized international calling by connecting calls through local phone land lines, saving you money. Rebtel is an app which you use in a very similar way to Skype. You can call other Rebtel users for free or you can buy credit to call any phone. You can use the service via your mobile calls, data or Wi-Fi which you select in the app. Obviously you will get charged the cost of a call to the country you are in as well, if you use it whilst abroad with the mobile call method. However, if you were to use your mobile data if you have 3 or are in Europe or used Wi-Fi, then it would be free.
There are a couple of advantages to using Rebtel versus Skype. Firstly as they use local lines, the call quality should be better. The other advantage is that when you are in the UK, you can call international numbers cheaply without needing to be on Wi-Fi/use data and again, it should be better quality than Skype. Top ups can be done though the App but are cheaper online at Rebtel.com.
You can find out more here.