I am planning to return to Barbados in January and will be trying out self-catering accommodation. While I was in Barbados, rental agents Hammerton, kindly showed me around some of their stunning properties. Even if you don't actually plan to visit in the near future, you may like a look at these stunning properties for a bit of living vicariously!
All of these properties are approved for quarantine until your second test (more about the requirements here). Hammerton can arrange for food to be delivered prior to your arrival for your quarantine and plenty of supermarkets and restaurants in Barbados will deliver. If these are a little out of your price range, they also have apartments to rent starting from around £200 per night.
Little Good Harbour near Speightstown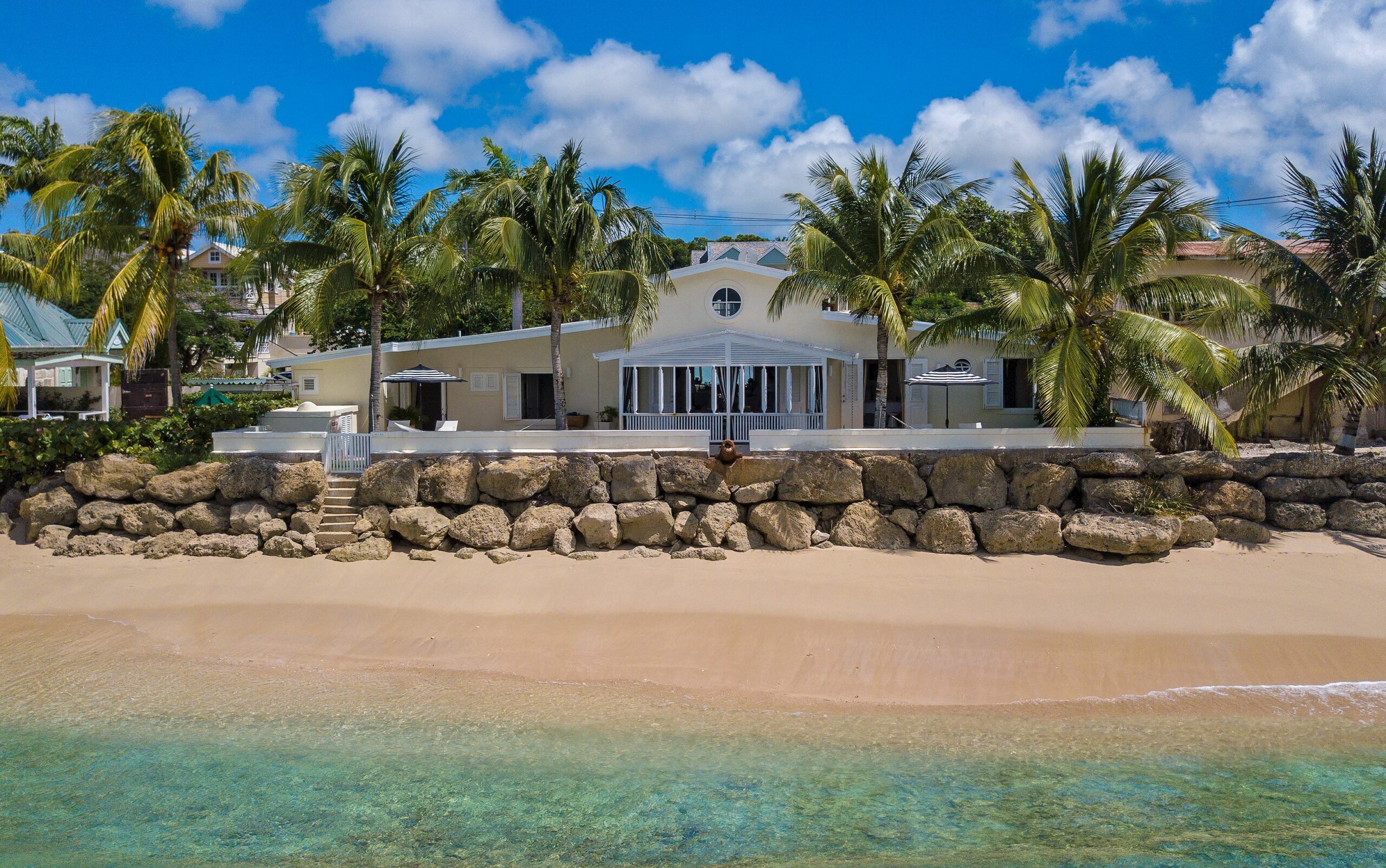 One of the things I loved about this villa was the location.
You literally could not get any closer to the sea and on top of that, it is about one minute's walk to one of my favorite restaurants, the Fish Pot. It is also opposite the Little Good Harbour hotel which adds another option for dinner and drinks.
Little Good Habour is on the West Coast near Speightstown. Beaches here feature warm seas, crystal clear water and gentle waves. The beach area is pretty small in front of the beach, but personally, I think this matters less when you are walking straight out onto the beach from your terrace!
If you love a seaside vibe to your villa and want to be right on the beach this is for you.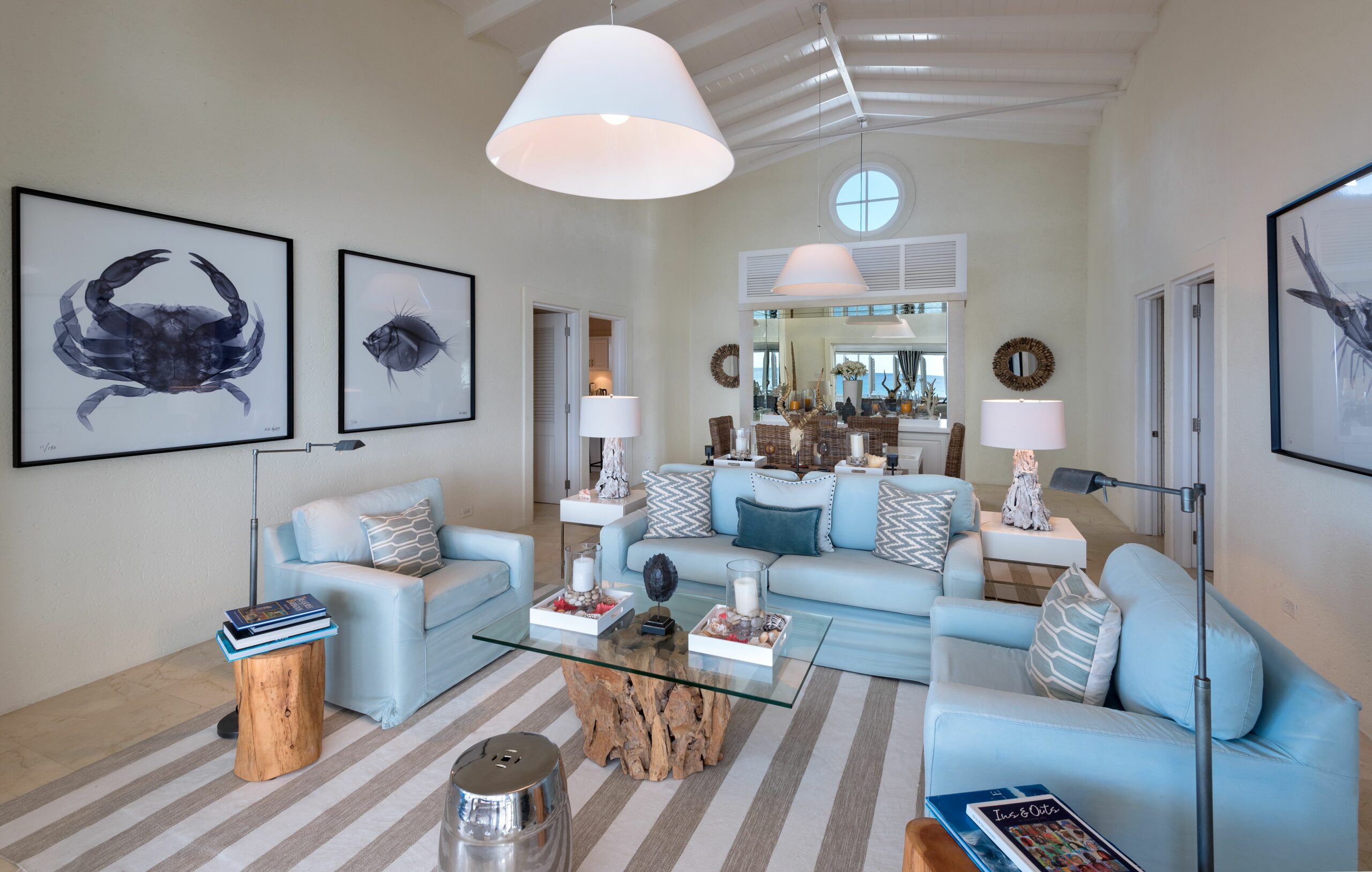 The interior has a driftwood beachy feel and features three bedrooms, sleeping a total of six people.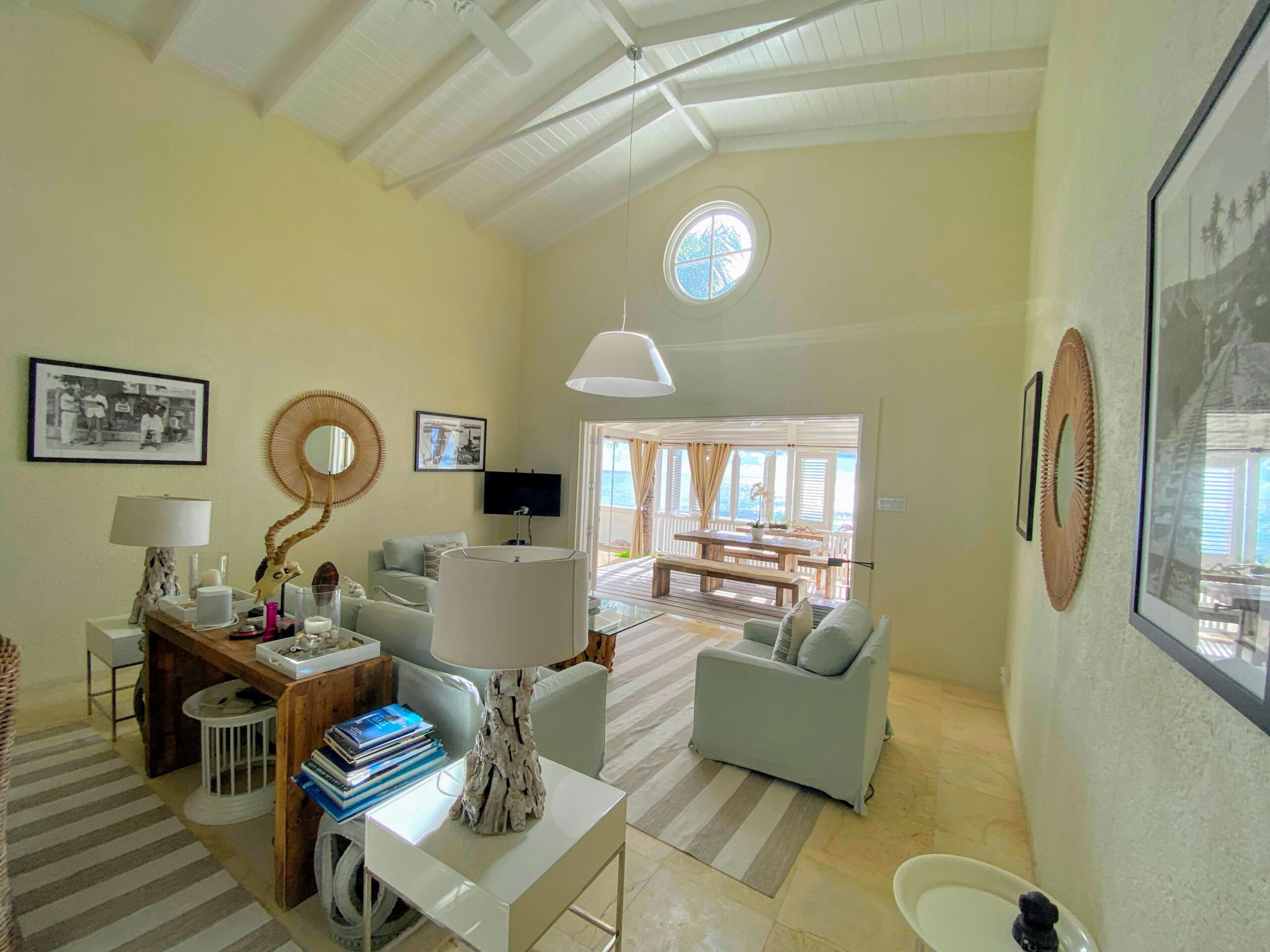 When you think that prices start from £420 a night, if you had two couples that would work out very reasonably!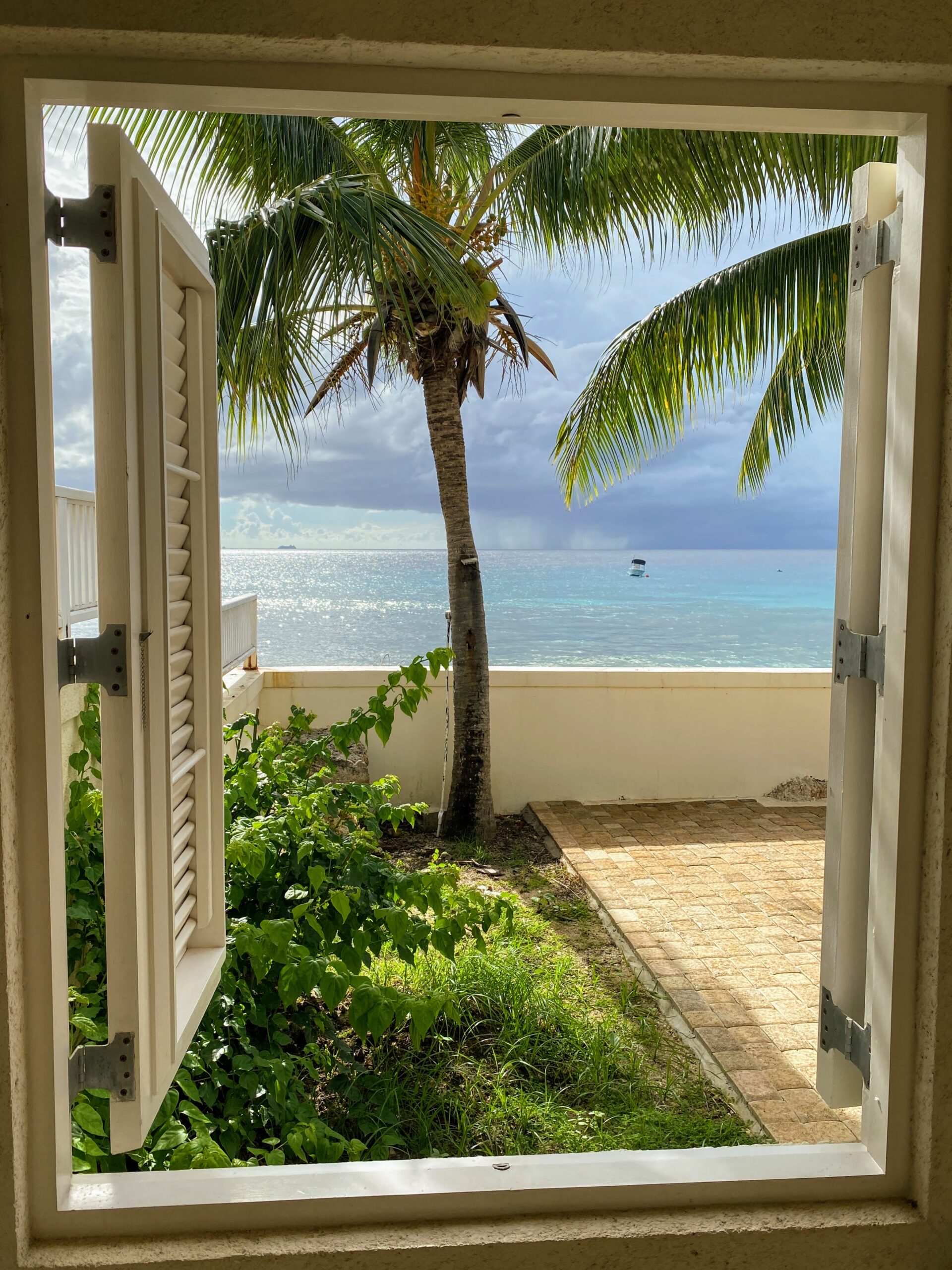 The villa has three bedrooms, three and a half bathrooms, an open plan dining and living area, and a lovely covered wooden deck overlooking the sea.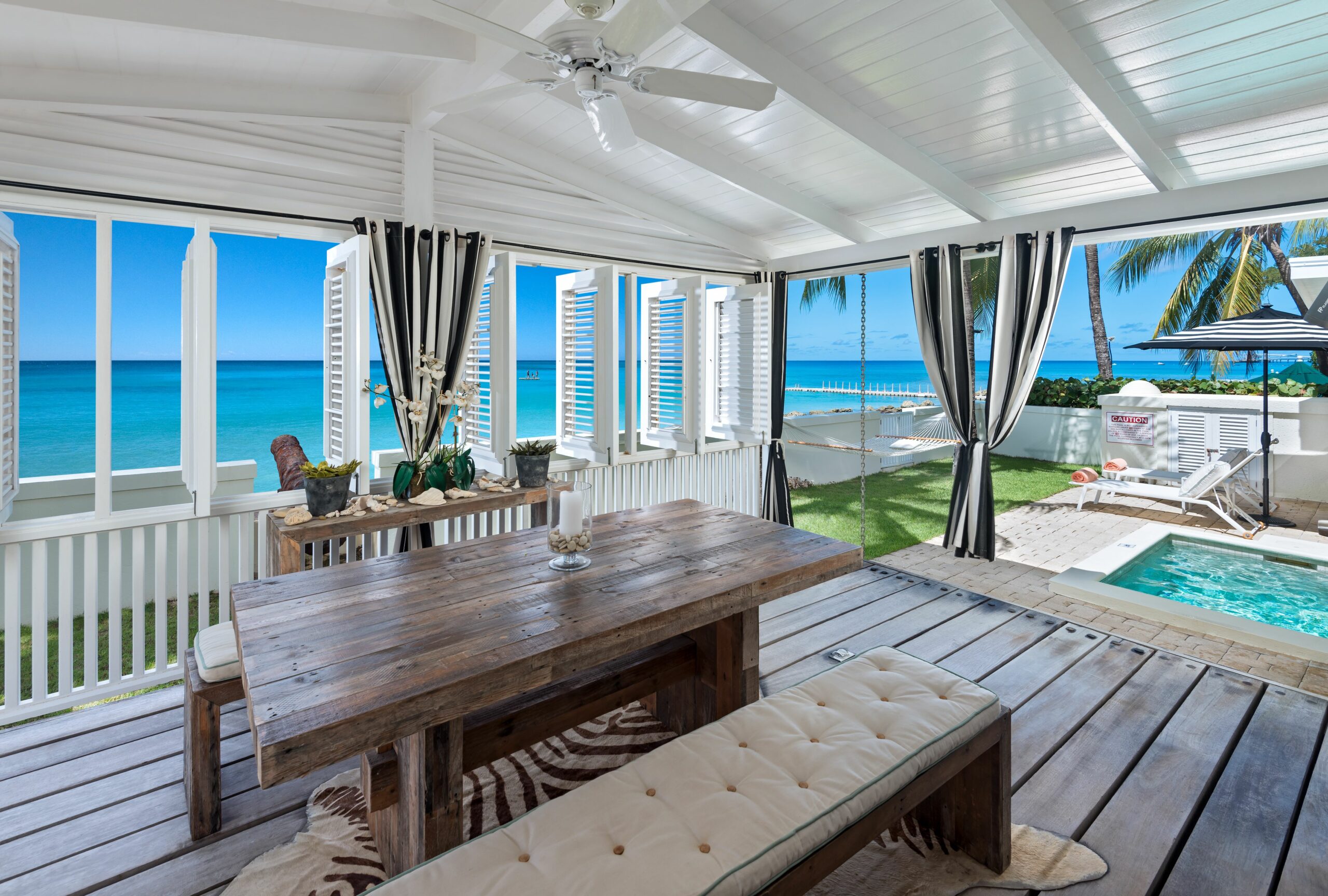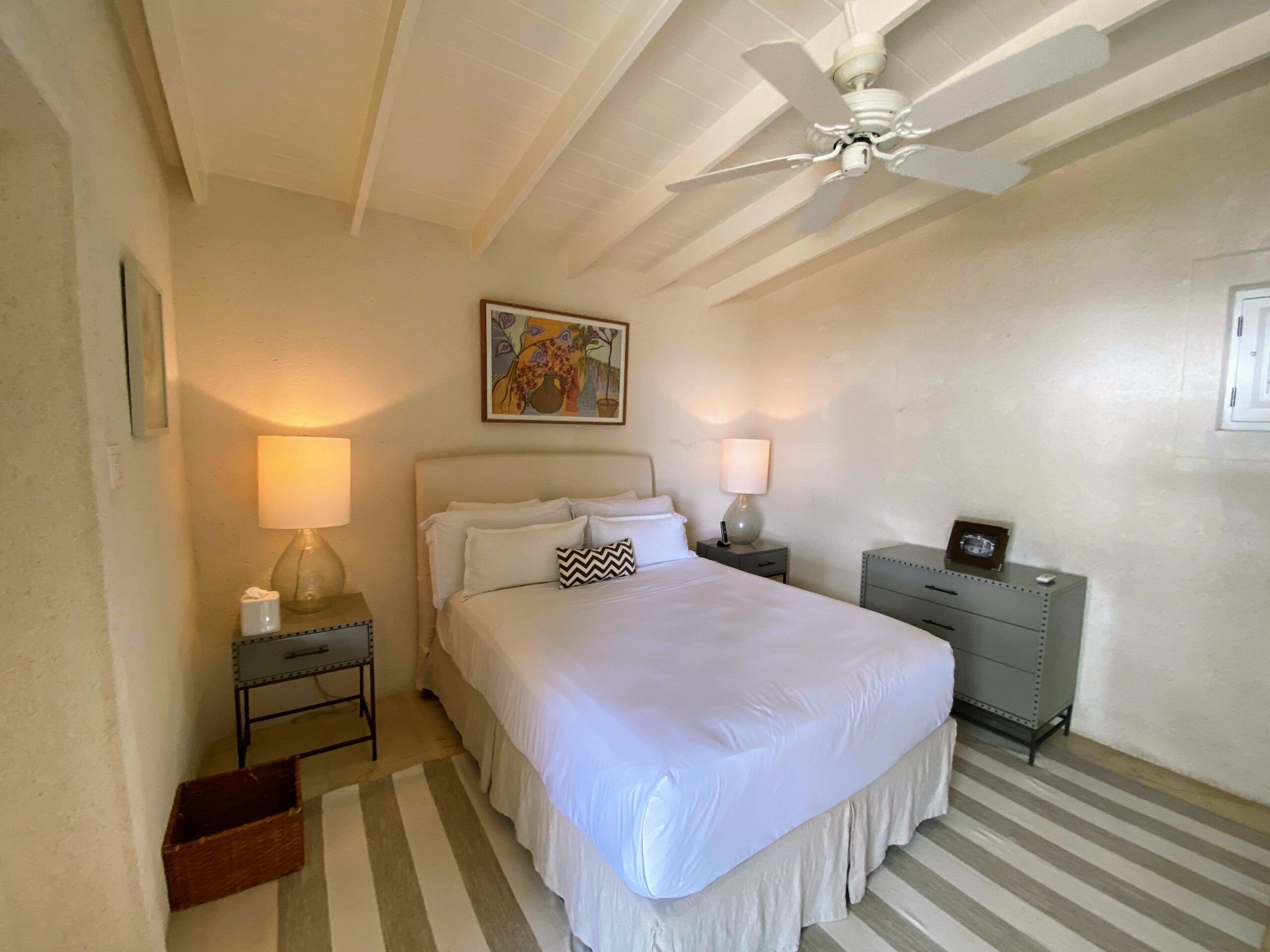 All three bedrooms are air-conditioned and offer unobstructed sea views. The master bedroom opens on to the garden while one of the guest bedrooms opens to the pool terrace.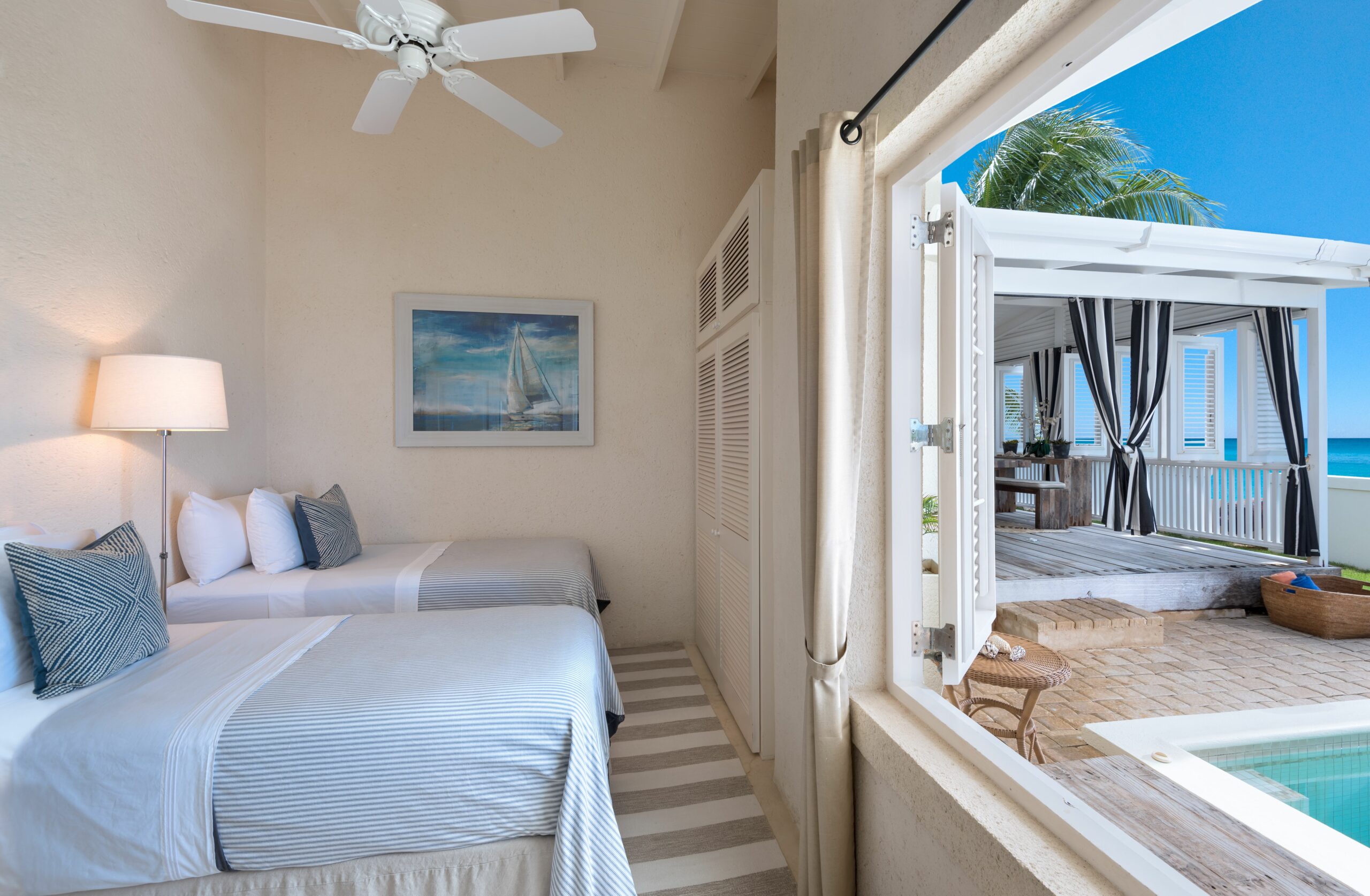 A well-manicured garden surrounds the deck and there is a small plunge pool set within the paved sun terrace. It was pretty small but then with the ocean in front of you, I can't see it being an issue for most people.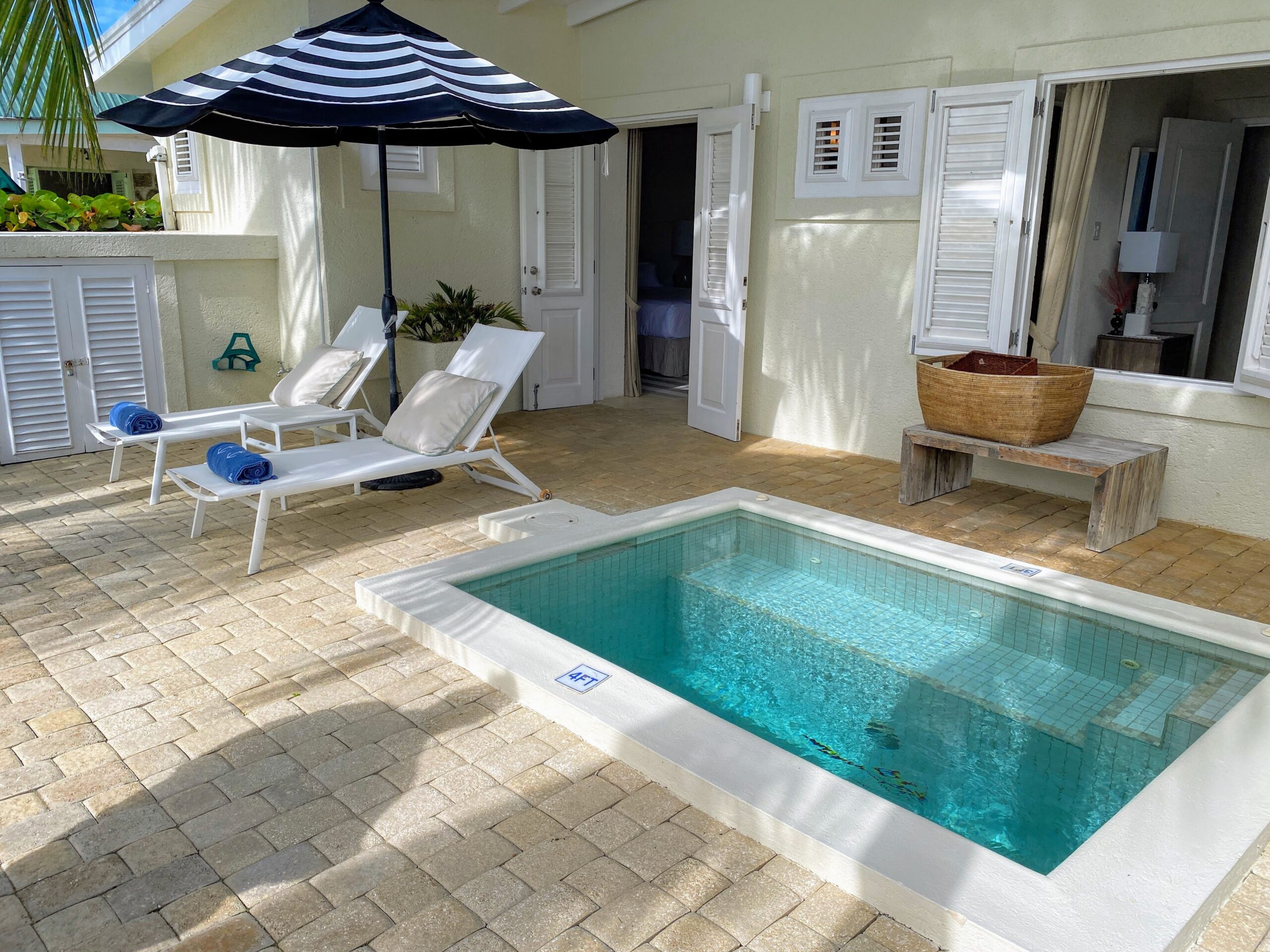 For added security, the property is completely enclosed and includes a gated entry.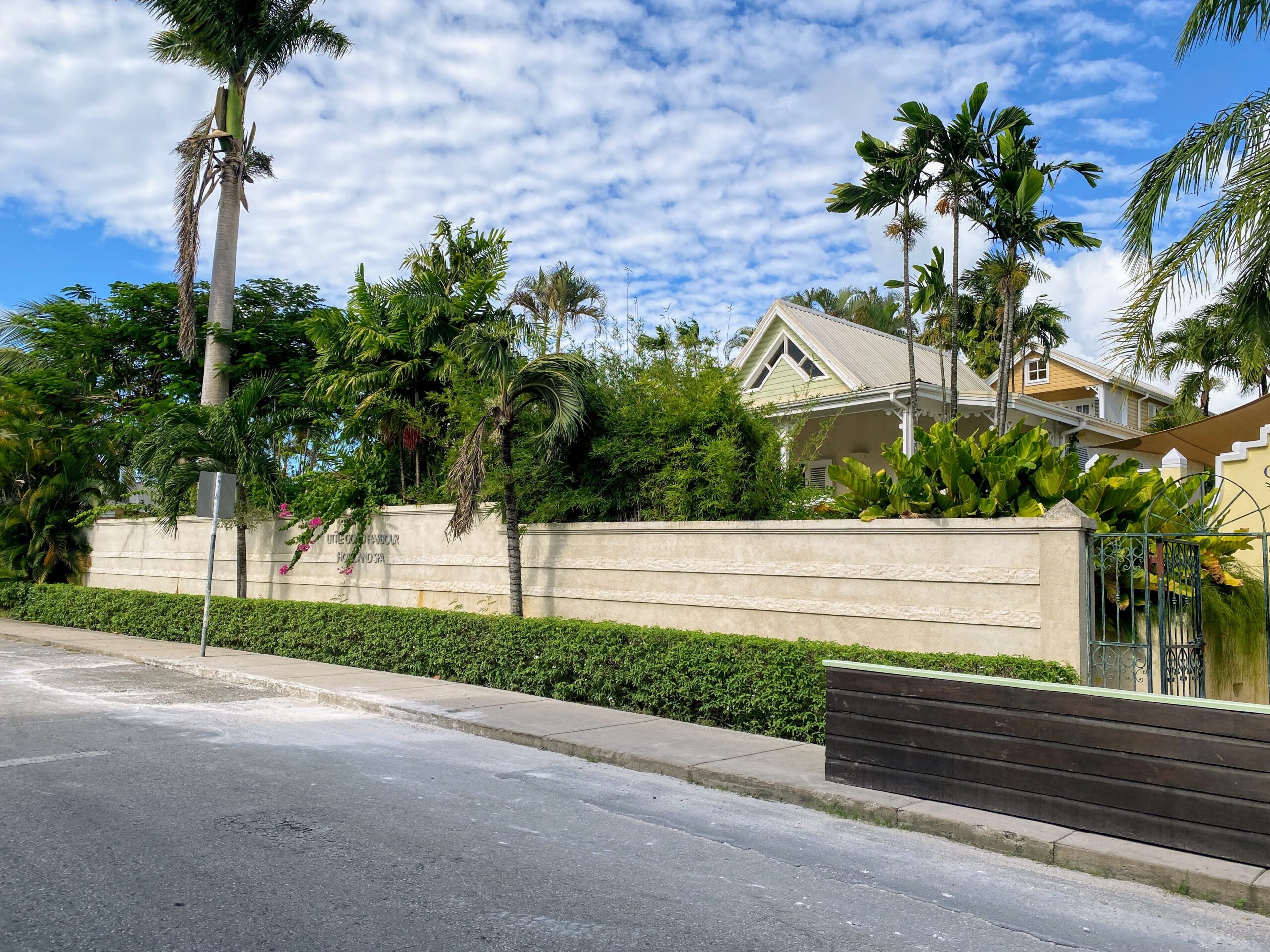 Pricing:
Seven nights at Little Good Harbour House costs from £2,940 in total based on four guests. Price is based on travel between 16th April – 14th December 2021. Price includes all local taxes. For more information or to book, please visit www.hammertonbarbados.com or call +44 01580 857684
Crystal Springs near Holetown

Also on the West Coast is Crystal Springs which is a stunning property like something out of a James Bond movie. The price sounds very scary but if you were to fill it with 14 people, it works out at £530pppn which is not crazily expensive. It actually has ten bedrooms so you could fill it even more. The price rises depending on the number of guests.
The villa is situated close to Holetown and walking distance to Lone Star, an upscale but casual restaurant on the beach.
The house has quite a history and was created by legendary designer Oliver Messel in the 1960s and completely restored in 2014.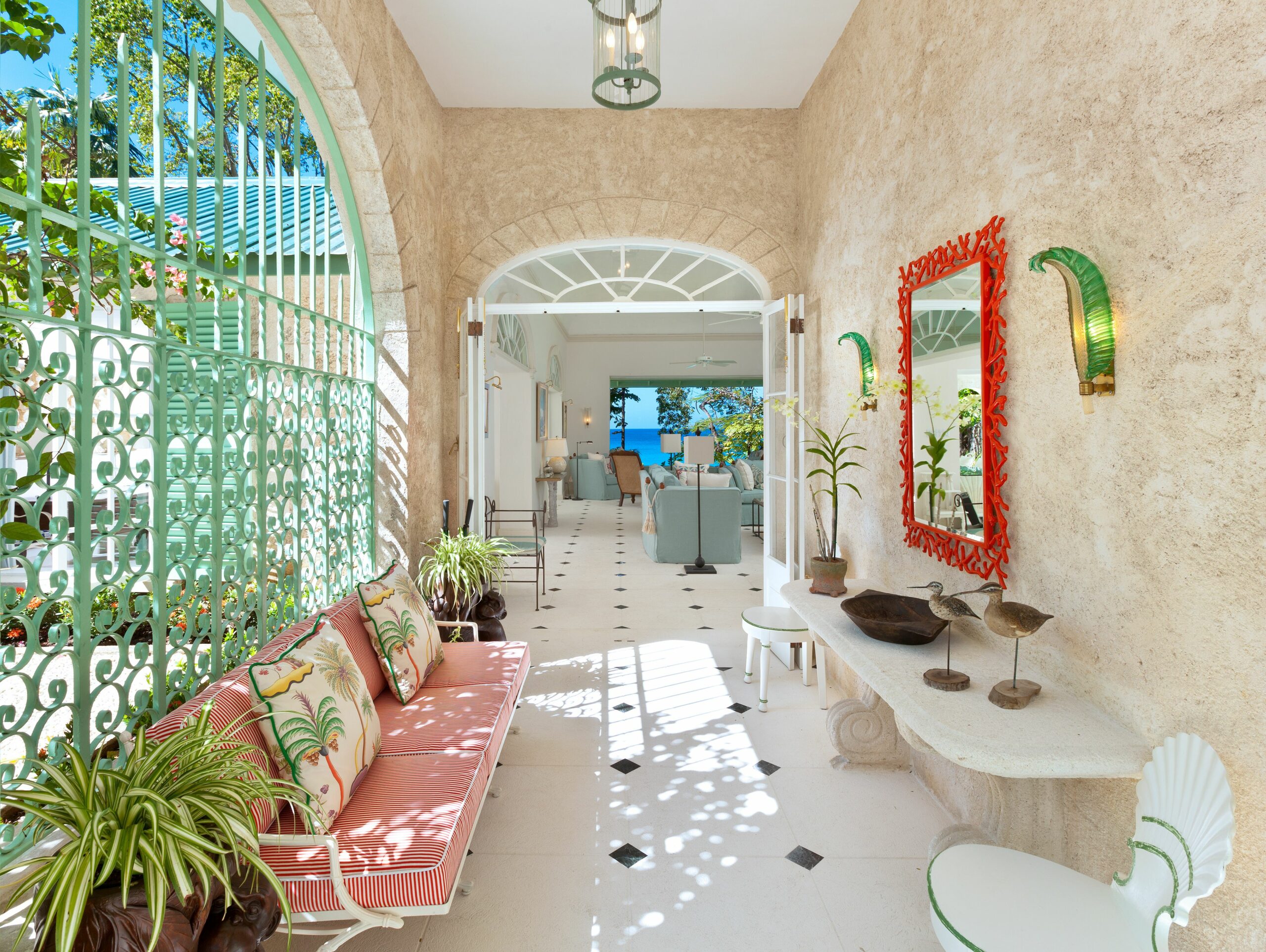 Crystal Springs is set on 1.7 acres and has a staff of 14, so one for every guest and six beautiful buildings connected by coral stone terraces, pathways, and a bridge.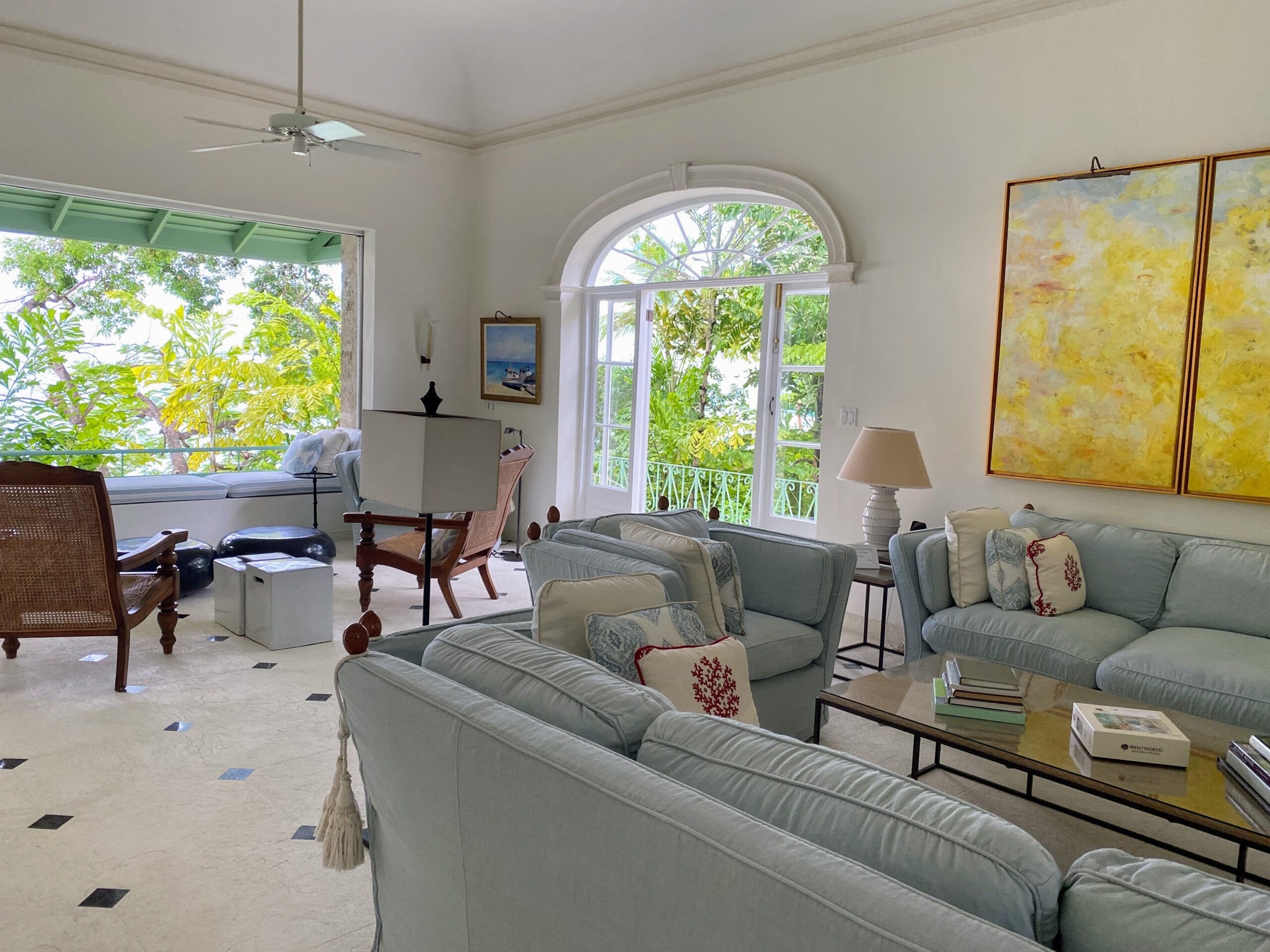 There are a multitude of living spaces, three alfresco dining areas and 10 guest rooms, each featuring an en-suite bathroom, and luxurious amenities, making Crystal Springs an ideal villa for large groups or families.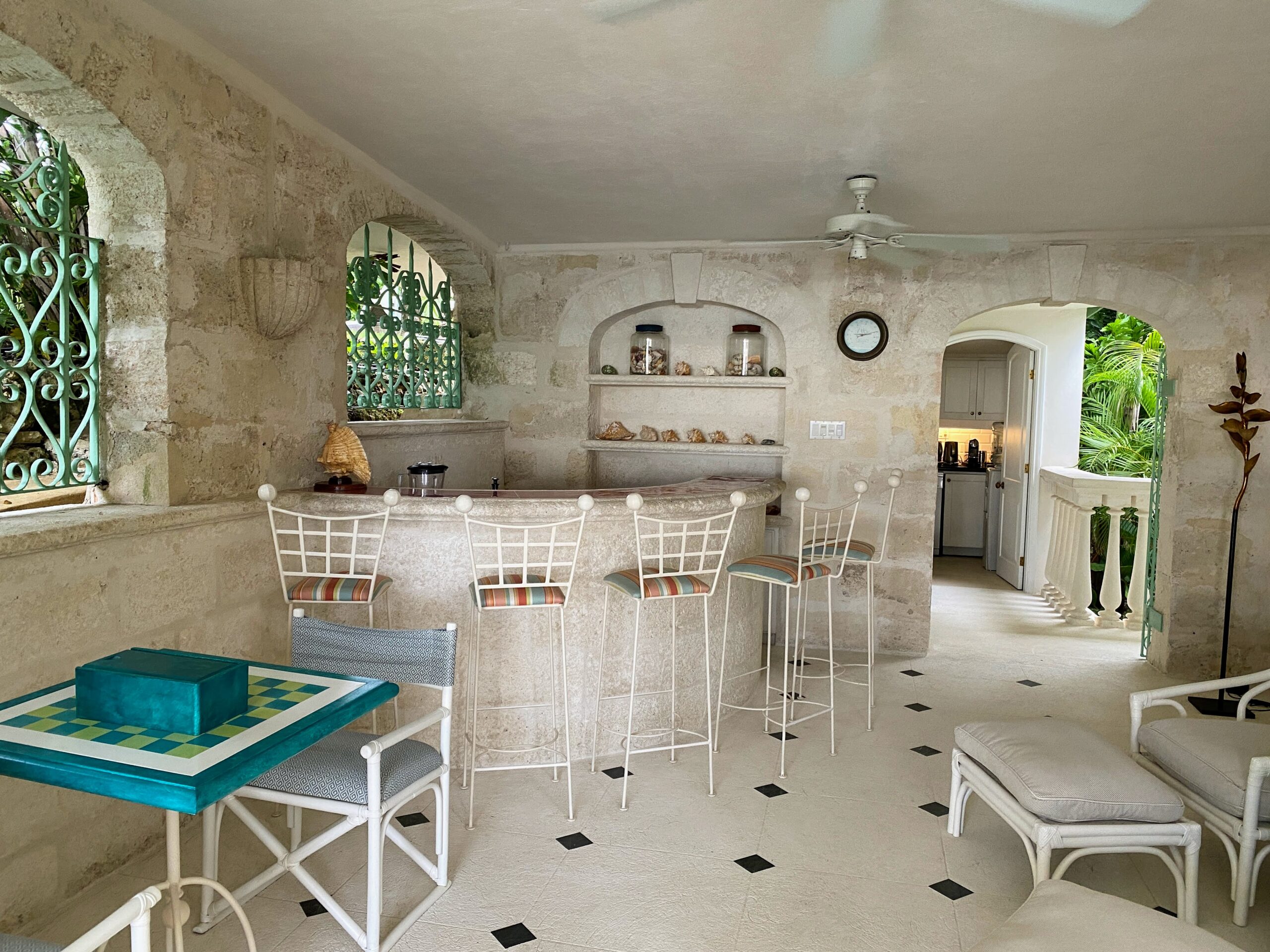 Private beach (technically it's public but you can only reach it from the house unless you swim there!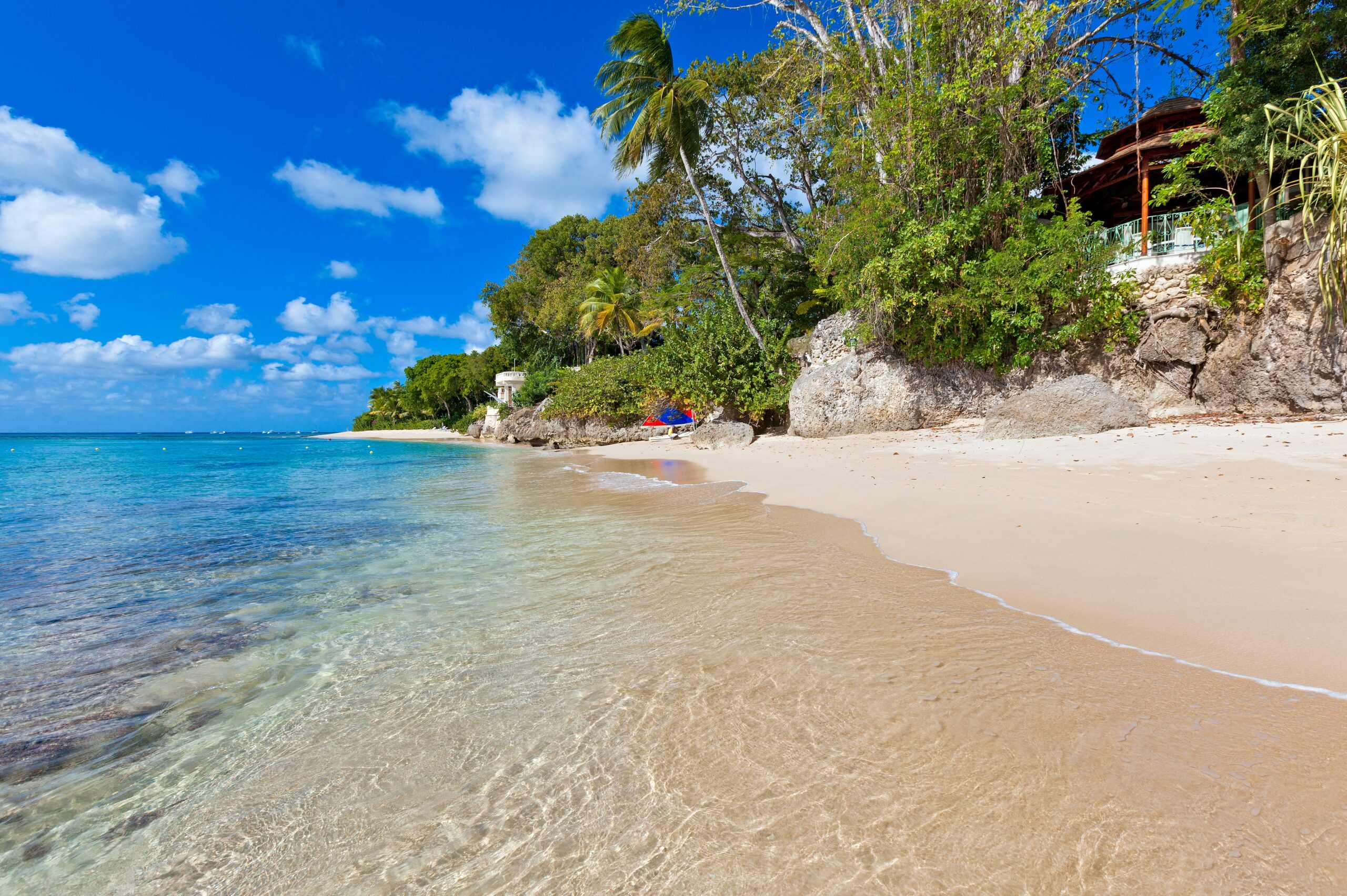 The villa's amenities include a stunning 50 ft by 20 ft infinity swimming pool looking across the Caribbean Sea, a secluded cove beach ideal for sunbathing, swimming, and snorkelling, an 18 ft speedboat with boat master, a state-of-the-art cinema, and a high-tech fitness centre. In addition, a Sunfish sailboat, paddle boards plus an array of water sport equipment are readily available.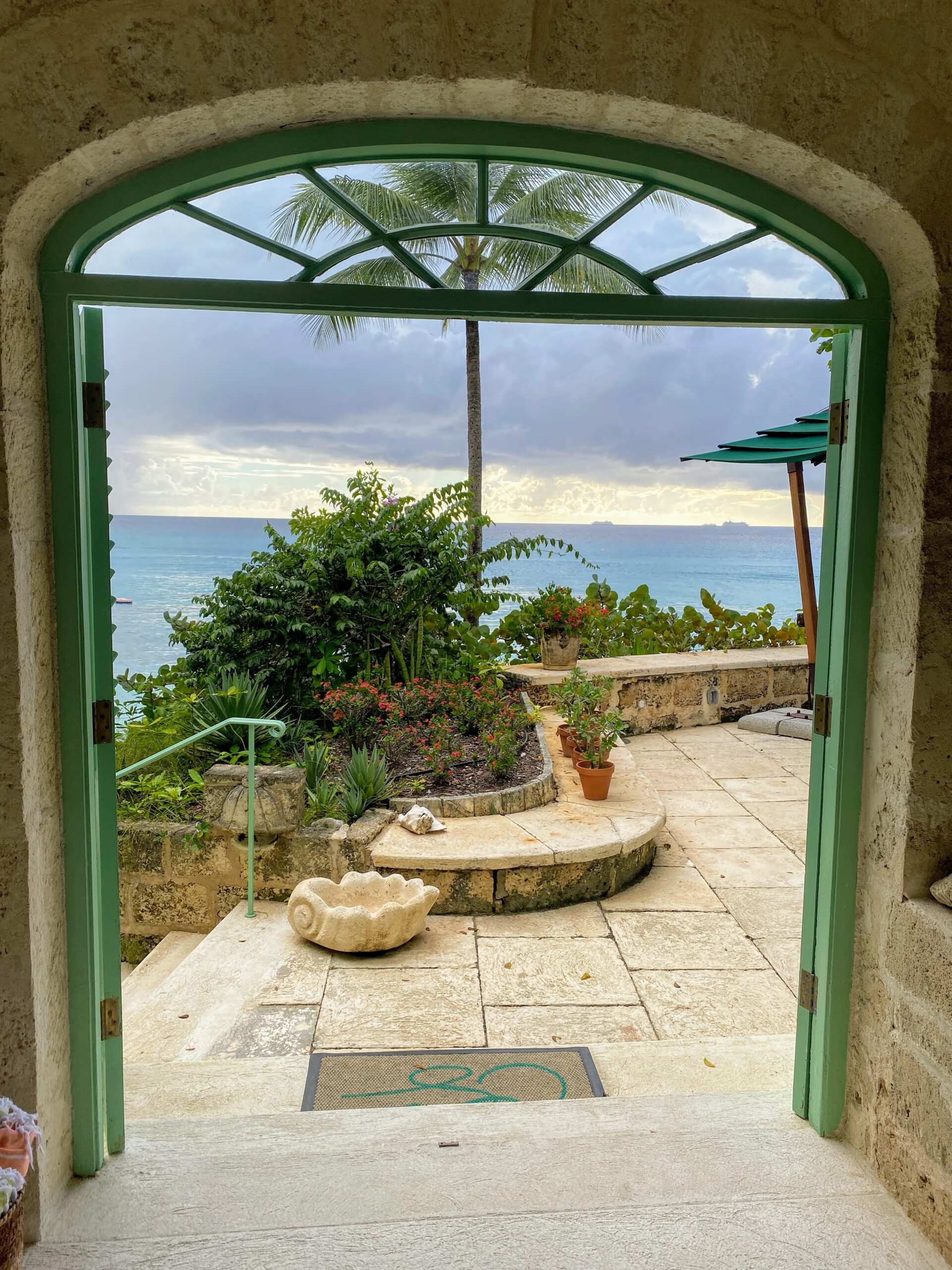 View from the bar
As a guest you have access to the butler's pantry which is fully stocked with daily necessities, such as breakfast items, tea, coffee, snacks, soft drinks, juices, bottled water, and the all-important bar!
Just off the living room is the dining portico, which can accommodate up to 20 people. Can you imagine a more stunning setting for a celebration?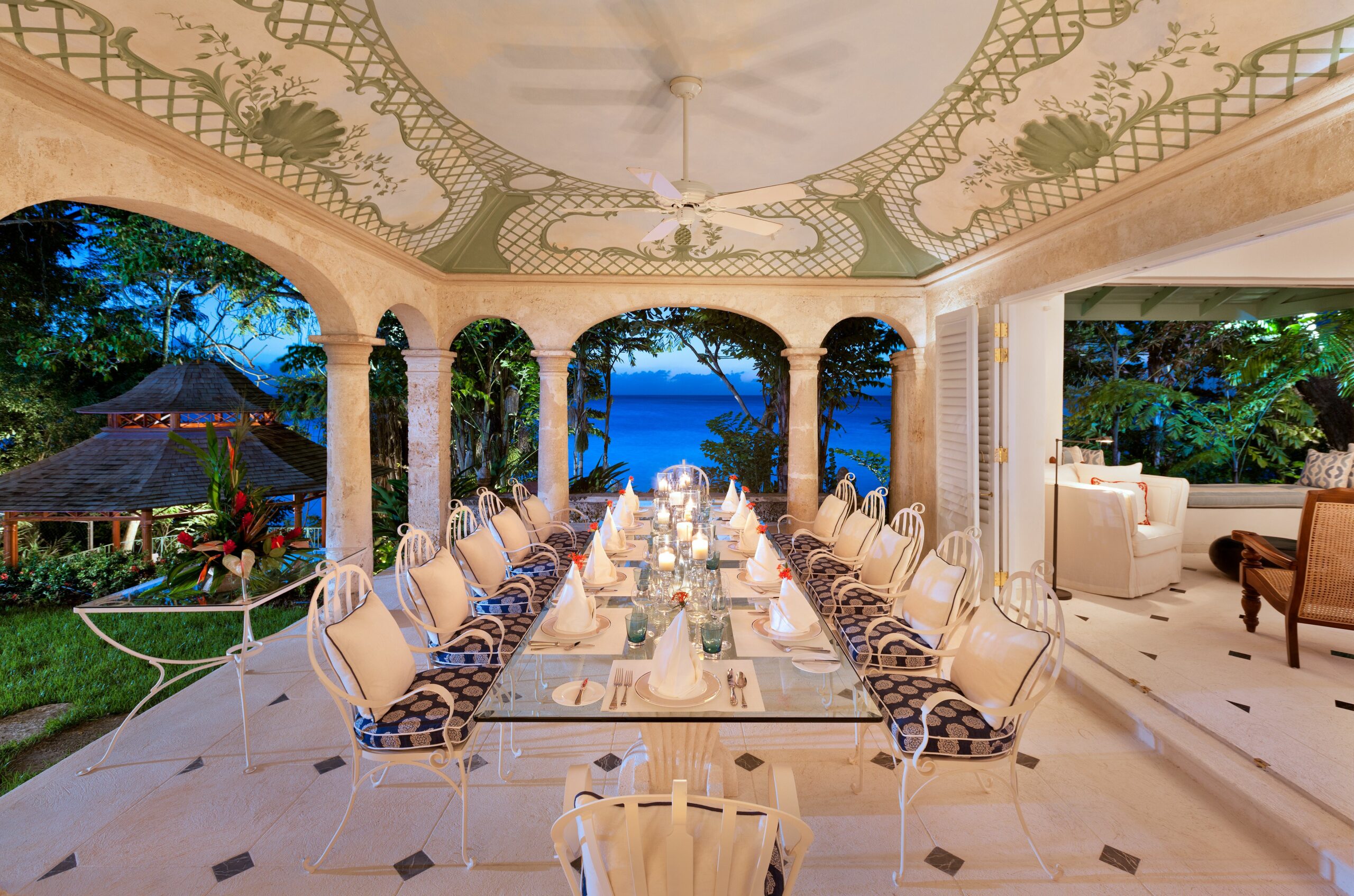 Below the dining area is a beautiful cliff-top gazebo and barbecue area overlooking the sea for casual dining.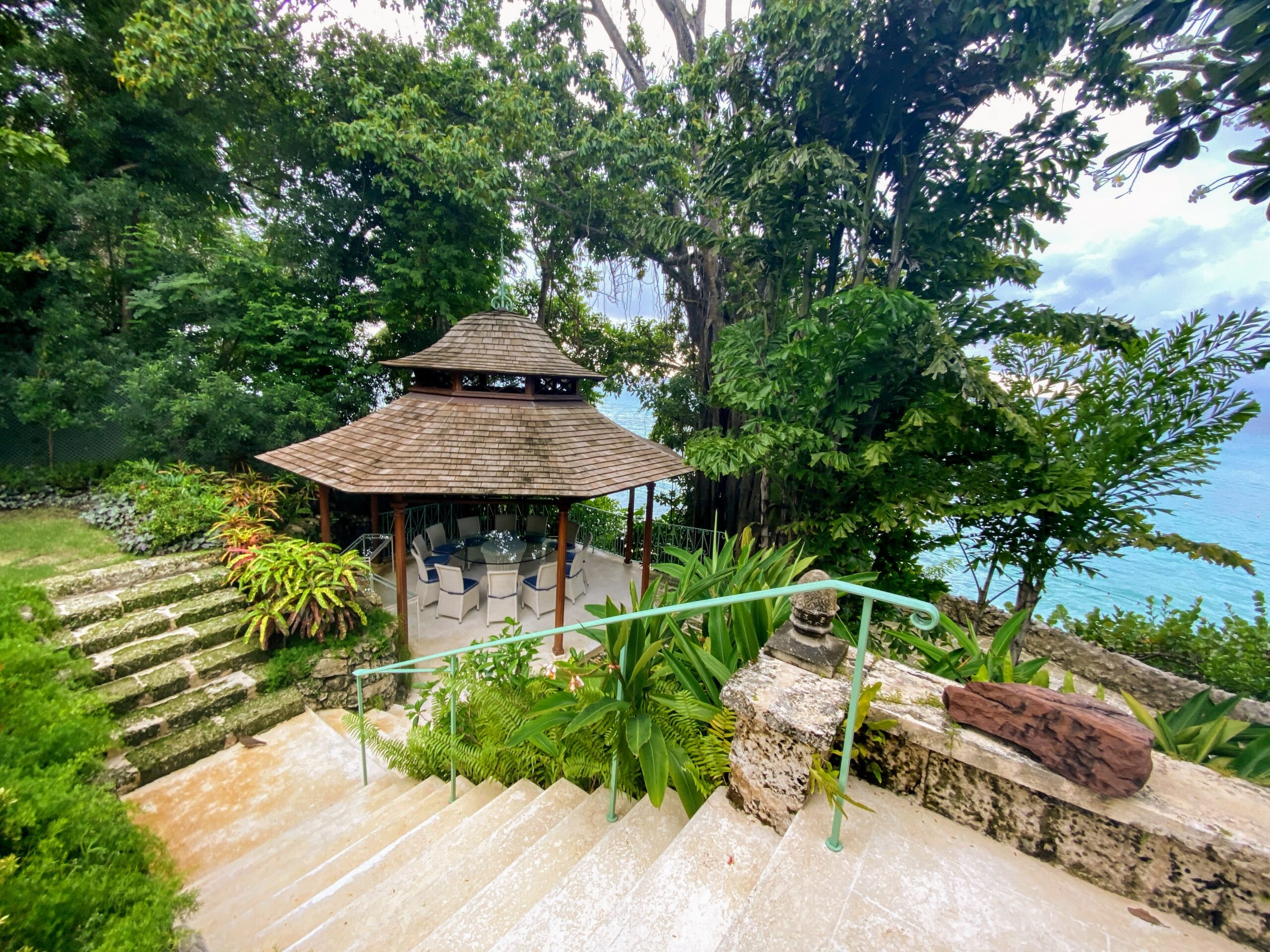 There is also a dining patio with a unique circular table built around an Almond tree that can accommodate up to 20 people.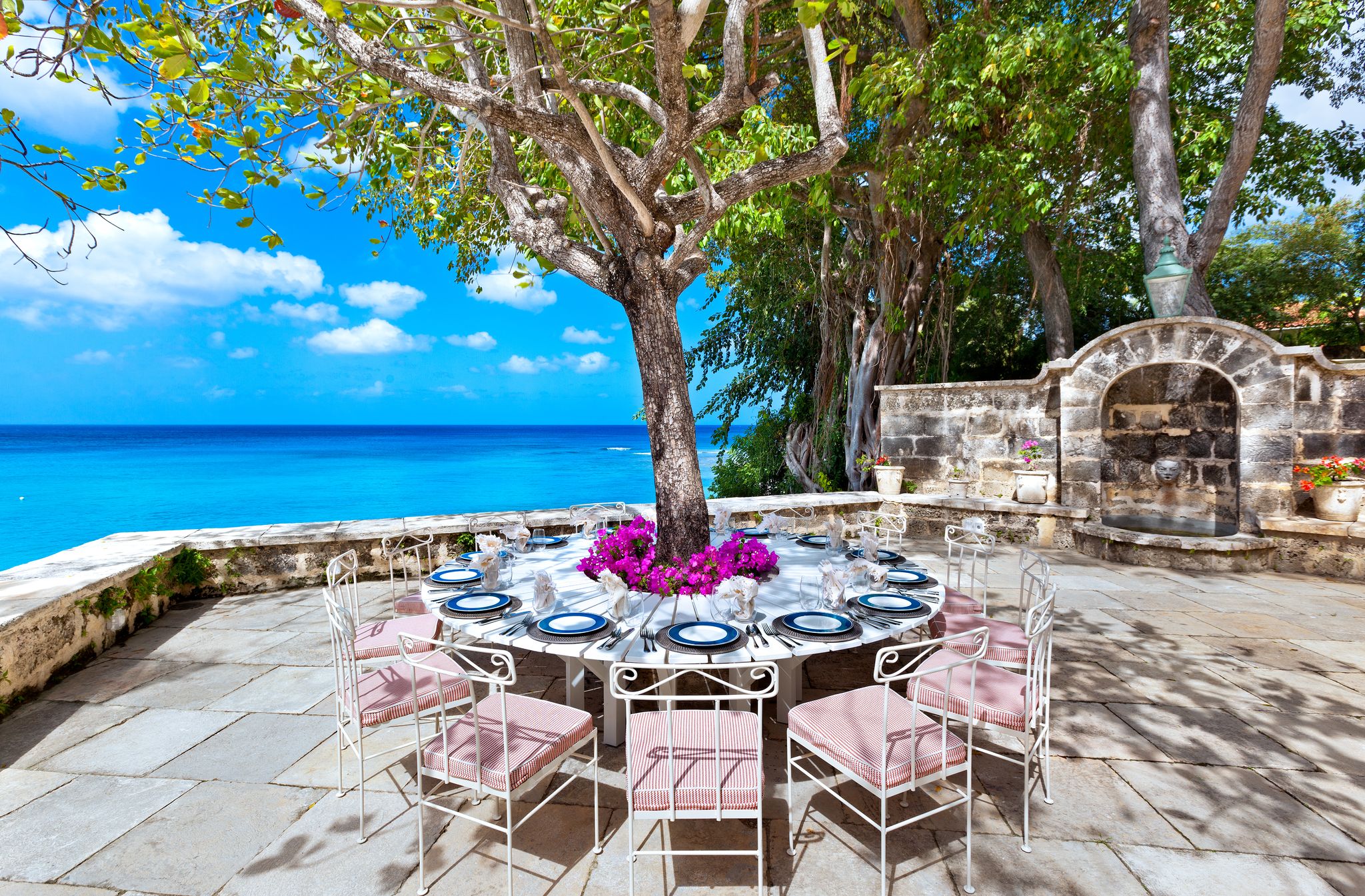 Crystal Springs features 10 en suite bedrooms situated in five buildings across the property ideally suited for families and friends.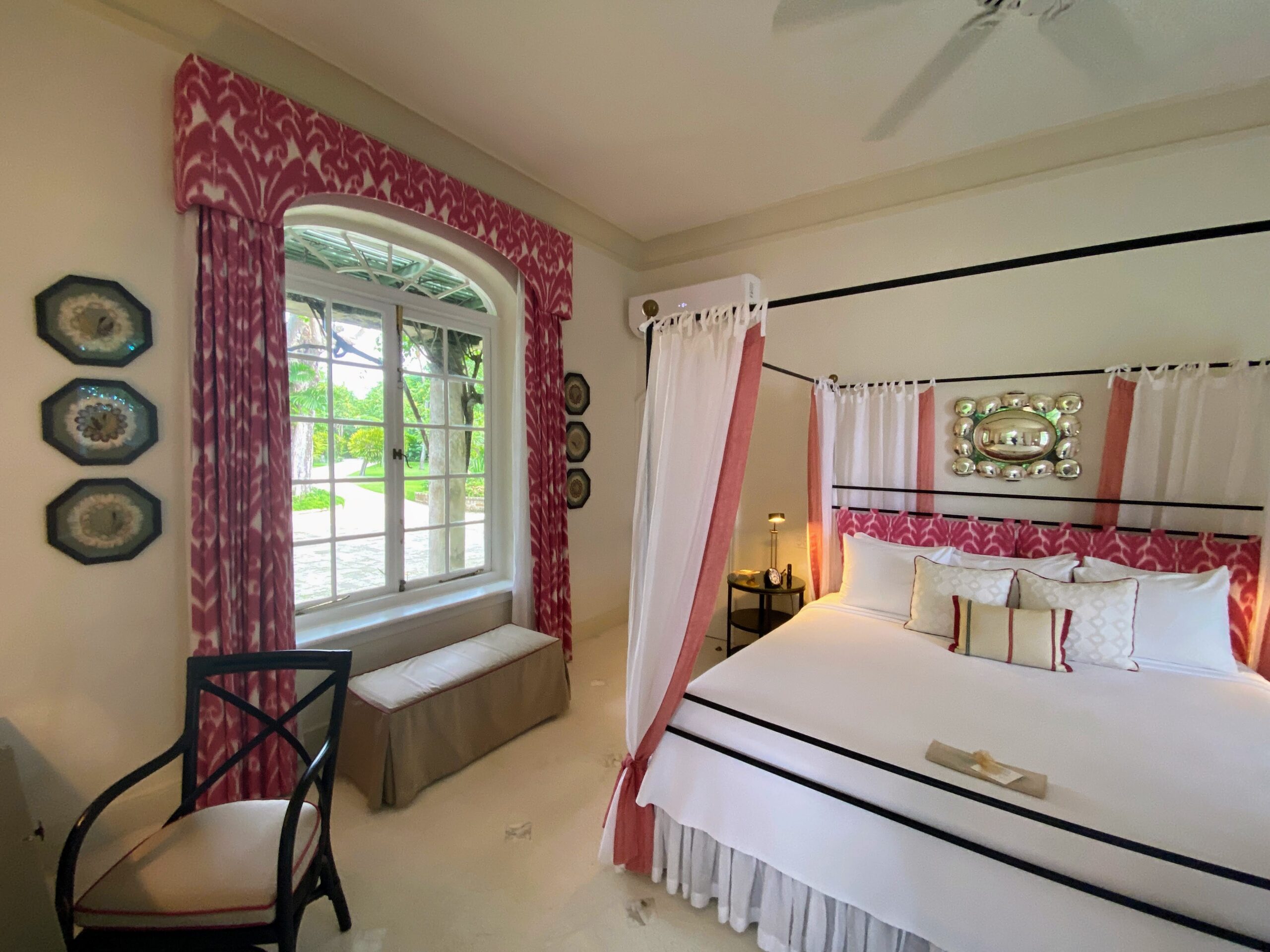 Each bedroom has a view of the sea, gully or gardens through large windows framed by billowing floor to ceiling curtains.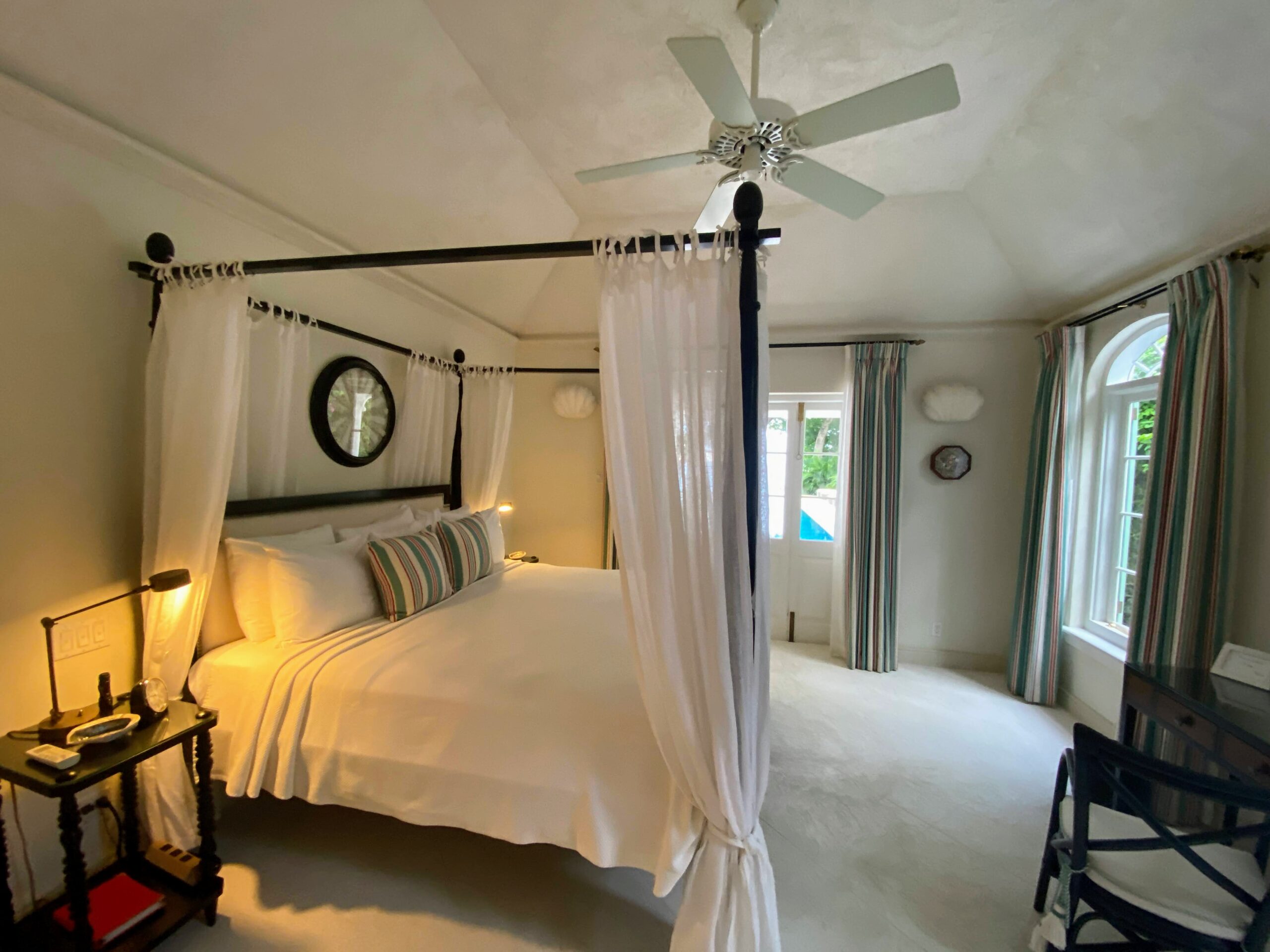 Most bedrooms feature king-sized mattresses that can be unzipped into two separate twin mattresses if you want.
There is even a cinema with a popcorn machine if you get a rainy day!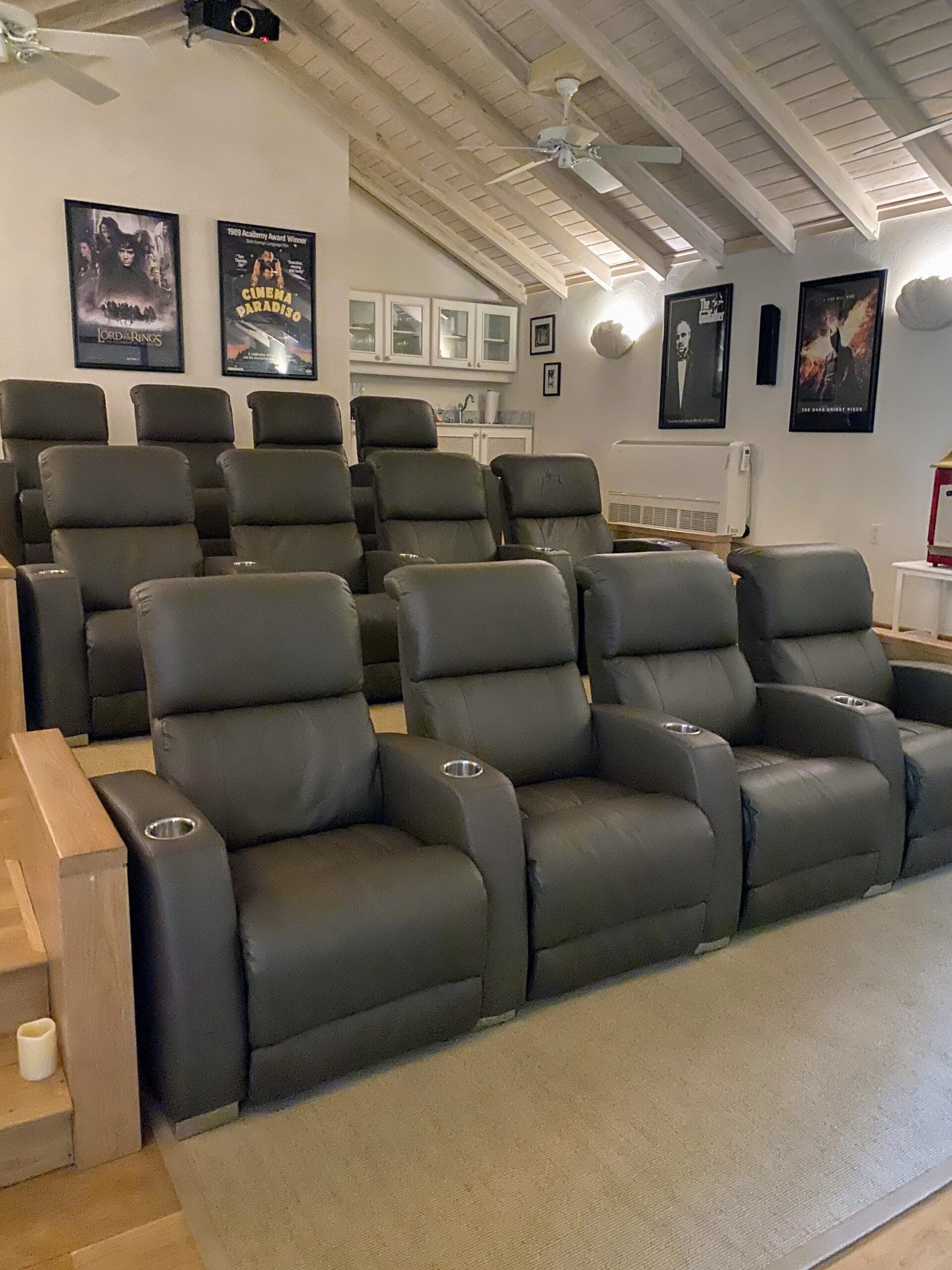 Pricing:
Seven nights at Crystal Springs costs from £52,220 in total based on fourteen guests. Price is based on travel between 15th April – 14th December 2021. Price includes all local taxes. For more information or to book, please visit www.hammertonbarbados.com or call +44 01580 857684
Zazen, Bathsheba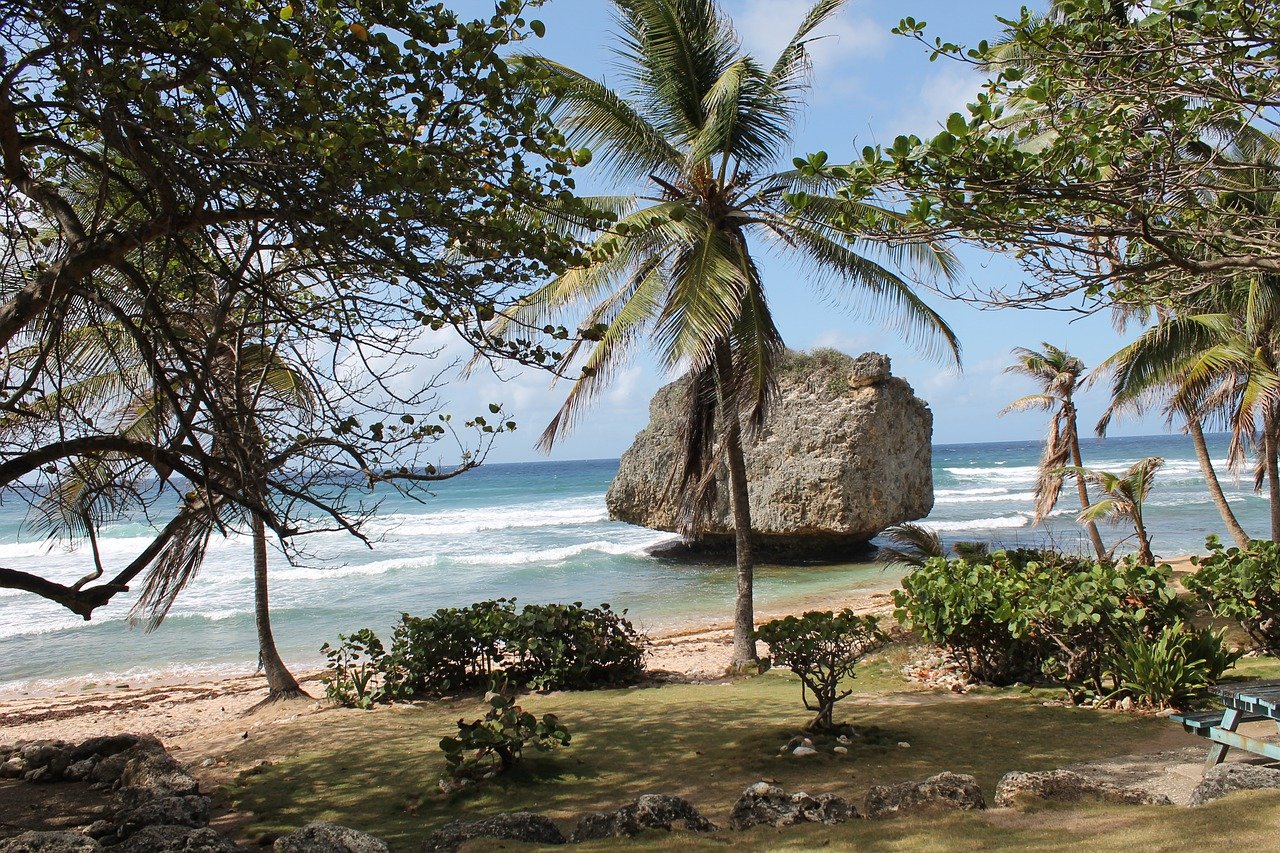 The East coast of Barbados is very different as it faces onto the Atlantic ocean. The sea is much less calm here but perfect for sports such as surfing or windsurfing. Bathsheba is the main fishing village in the parish of Saint Joseph on the east coastline of Barbados. It is known for its "flower pot" shaped rocks in the sea.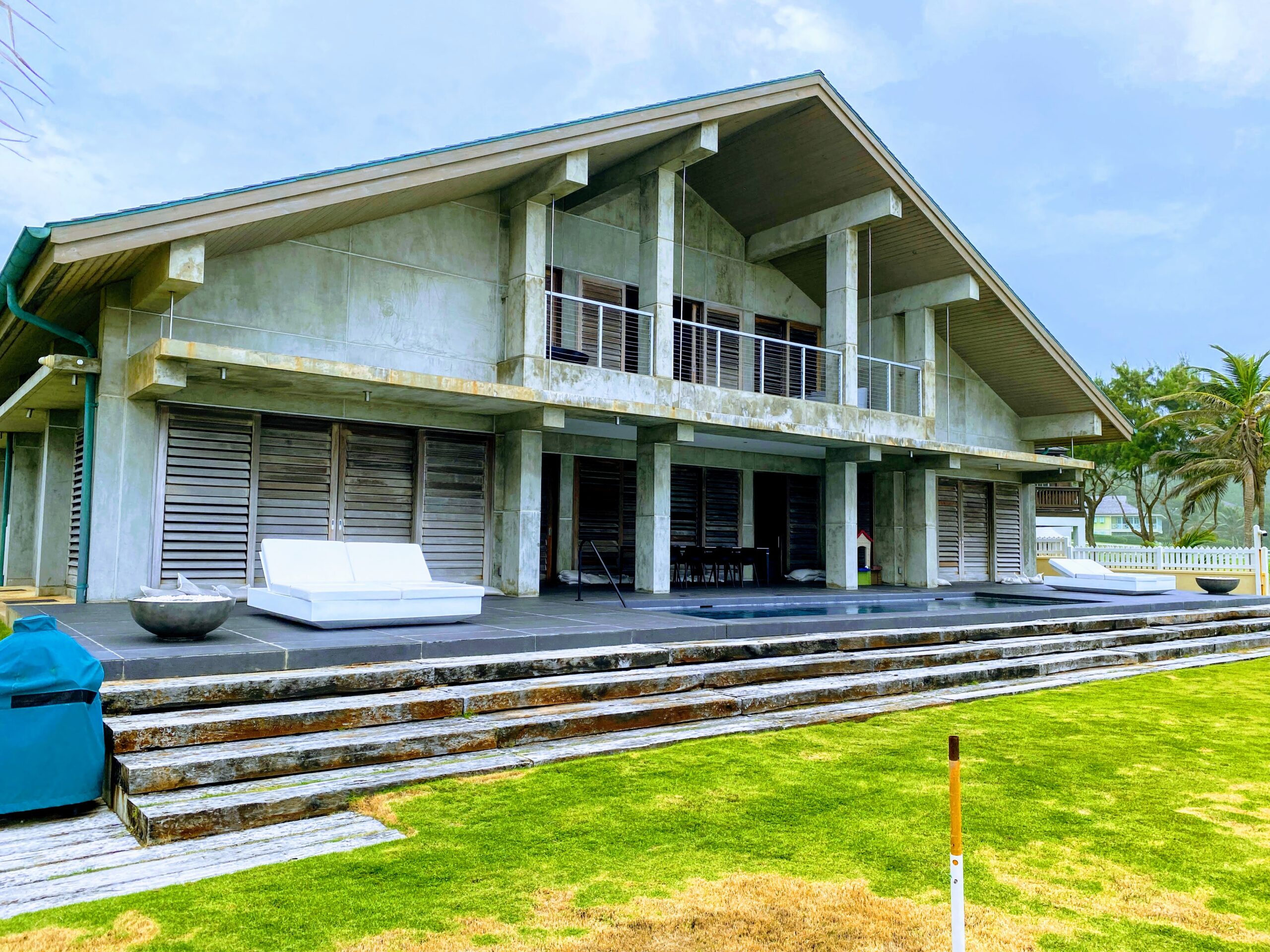 Zazen is an unusual and unique designed house.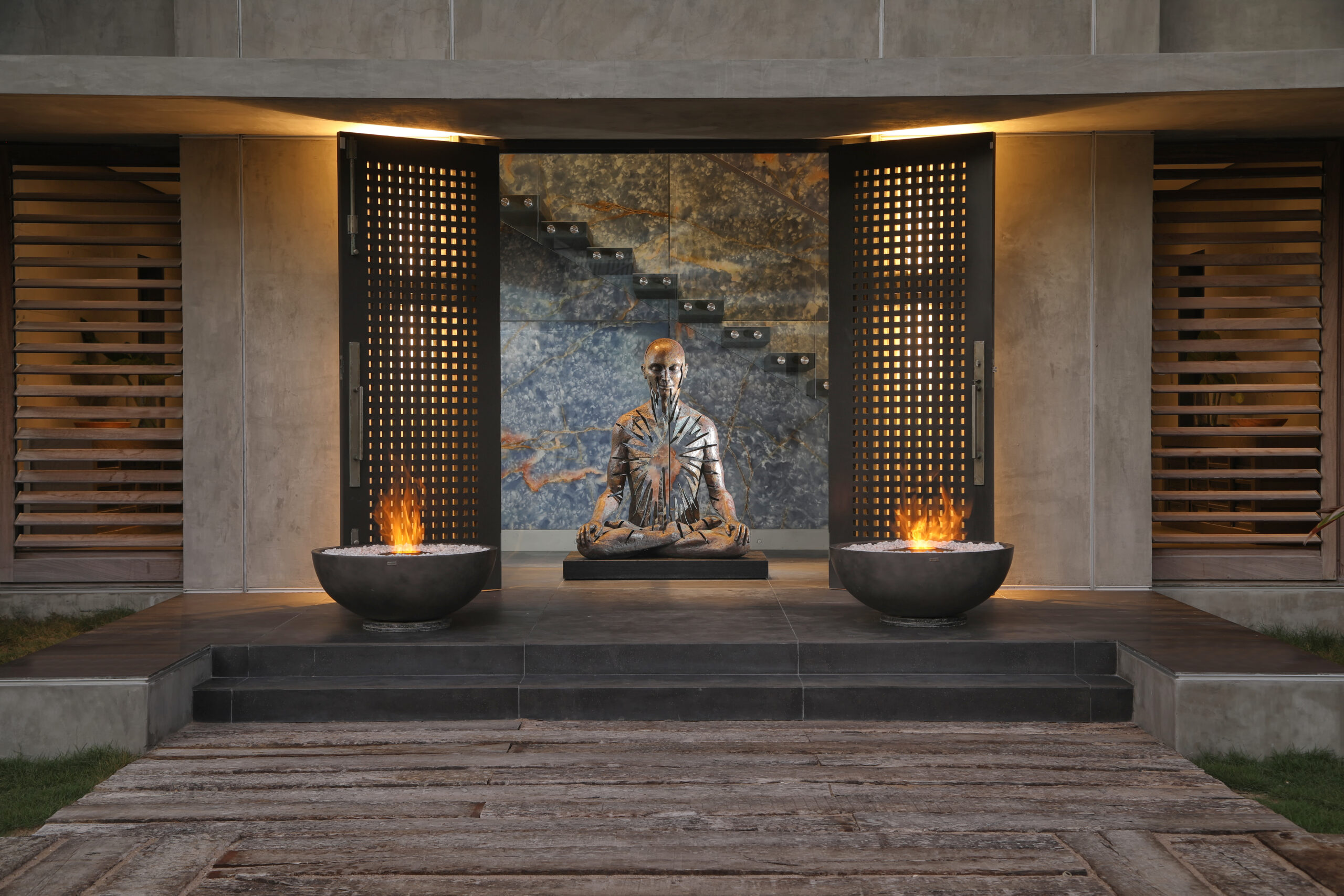 It features a merger of Eastern spiritual and industrial design and is set on Cattlewash Beach.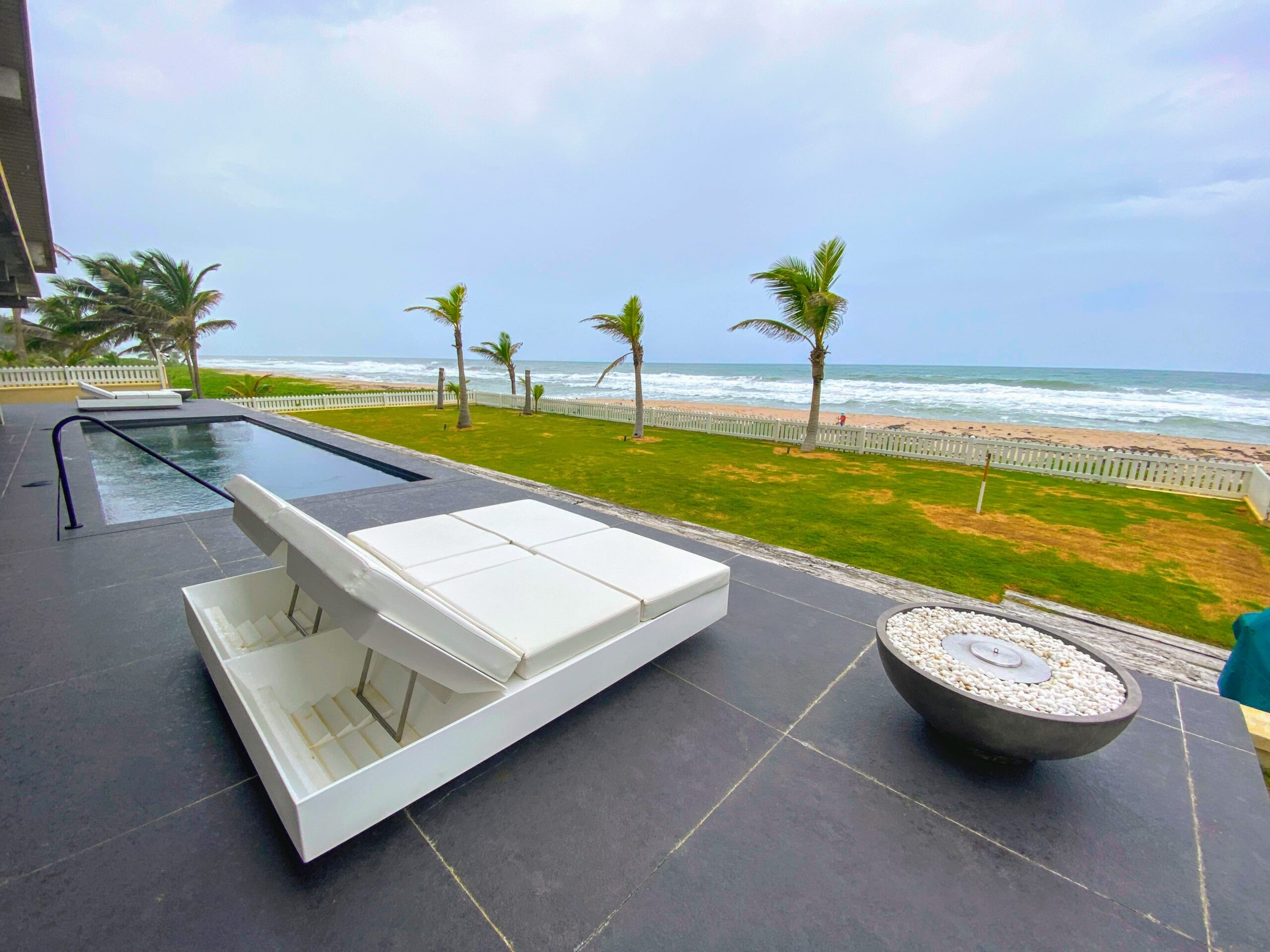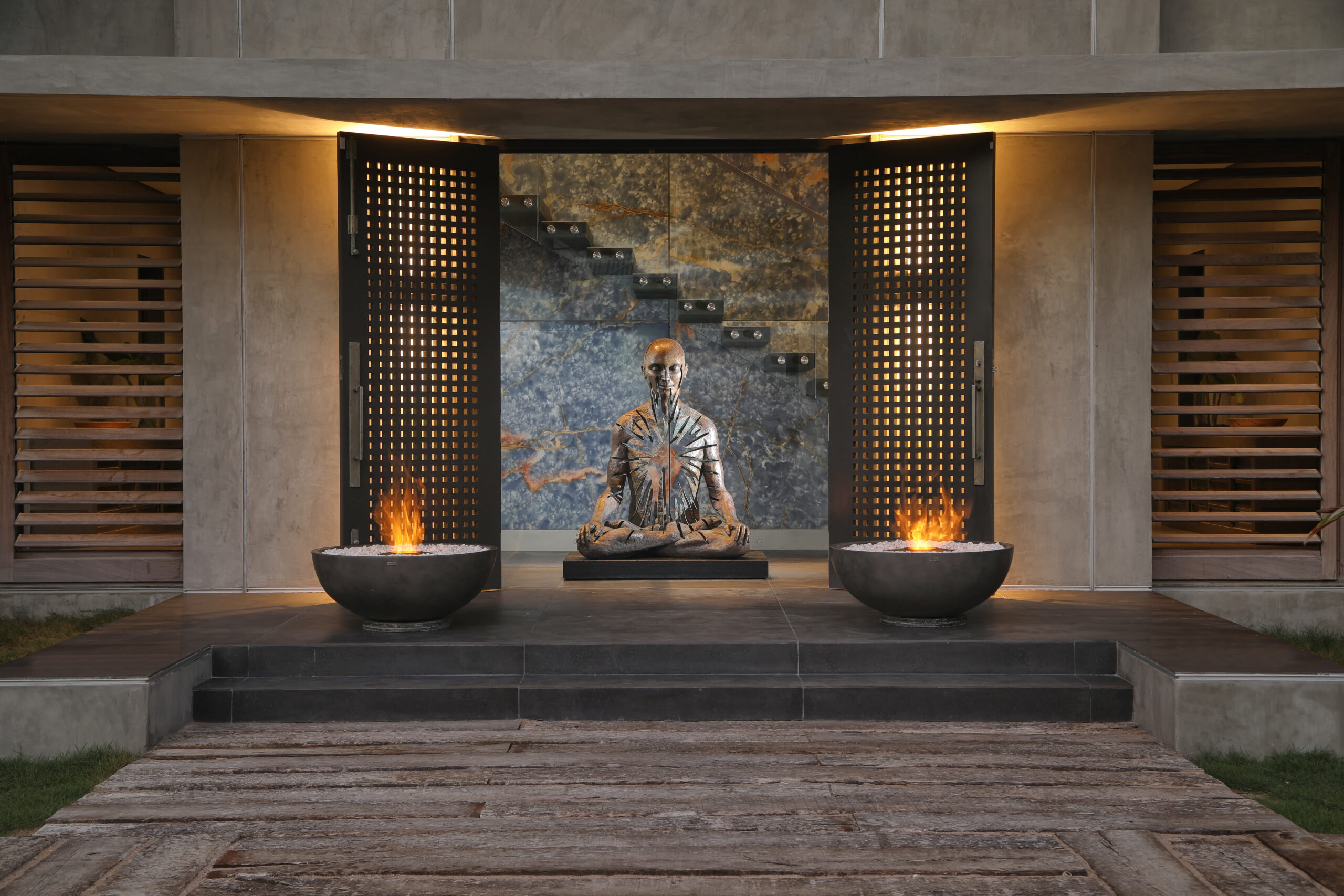 As you enter the house you are greeted by the open plan kitchen and living area with views of the pool and beach beyond.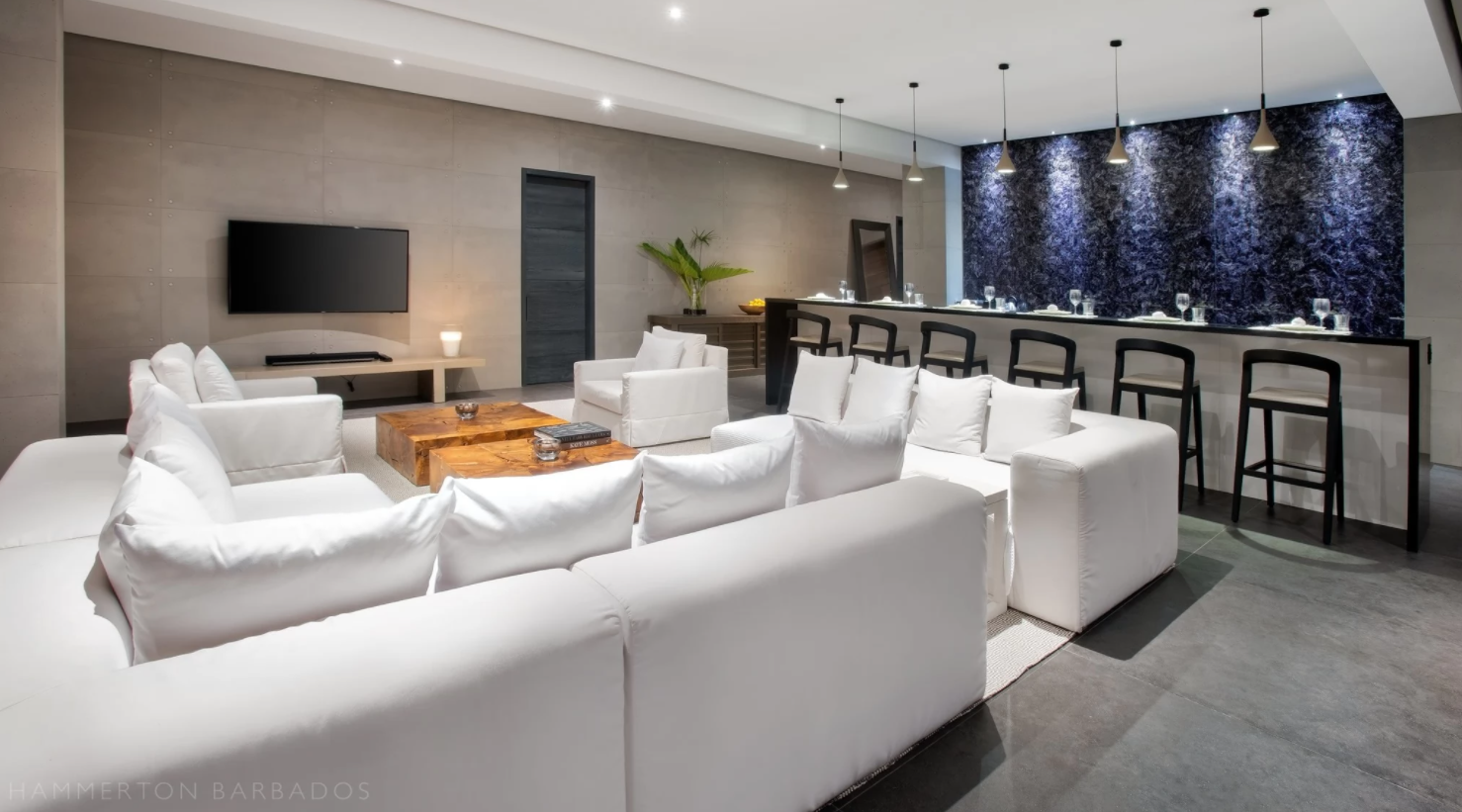 The house is very much indoor/outdoor living with louvres to make the most of the Atlantic breeze and large sliding doors leading to an al fresco eight-seater dining area with fire pit and BBQ.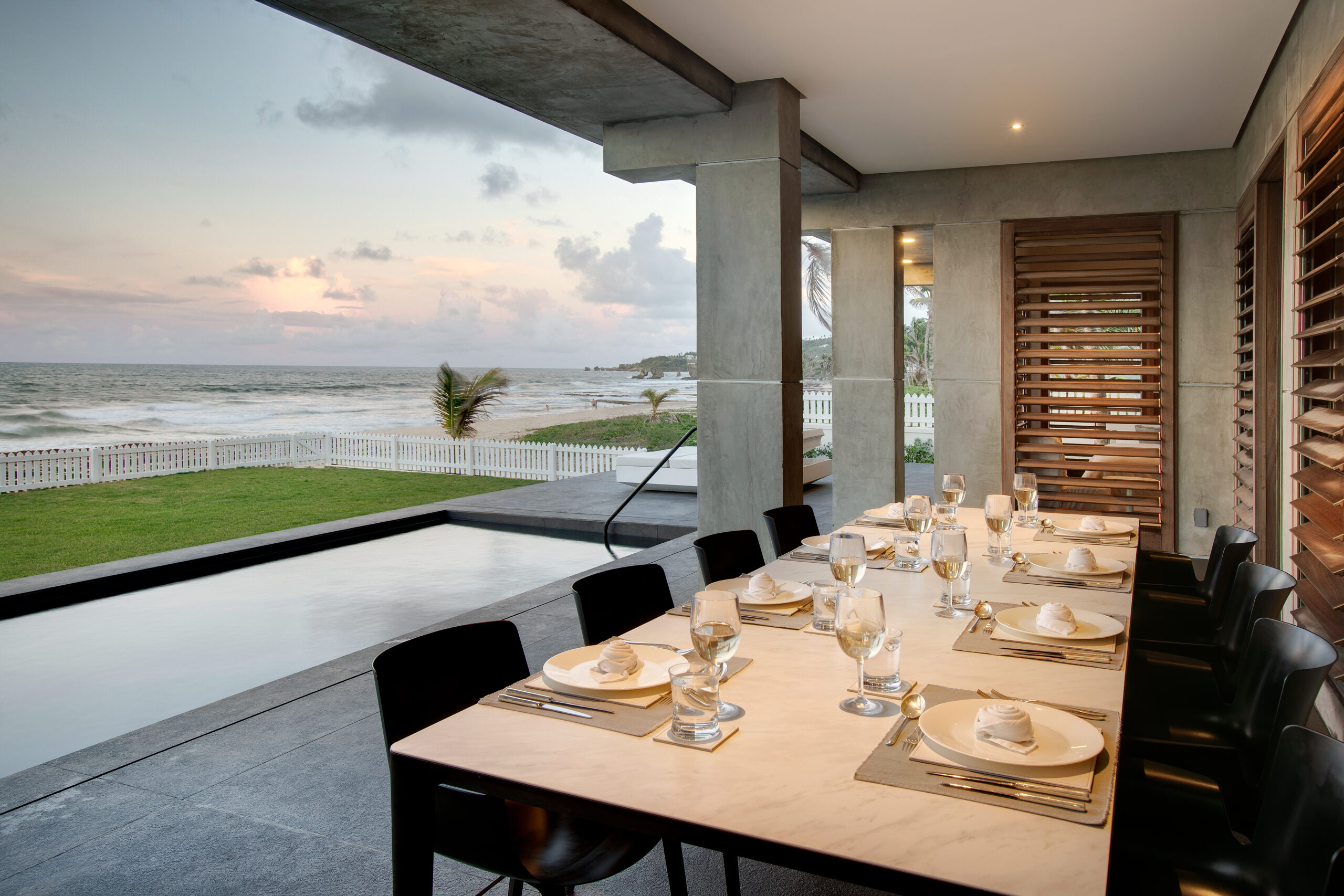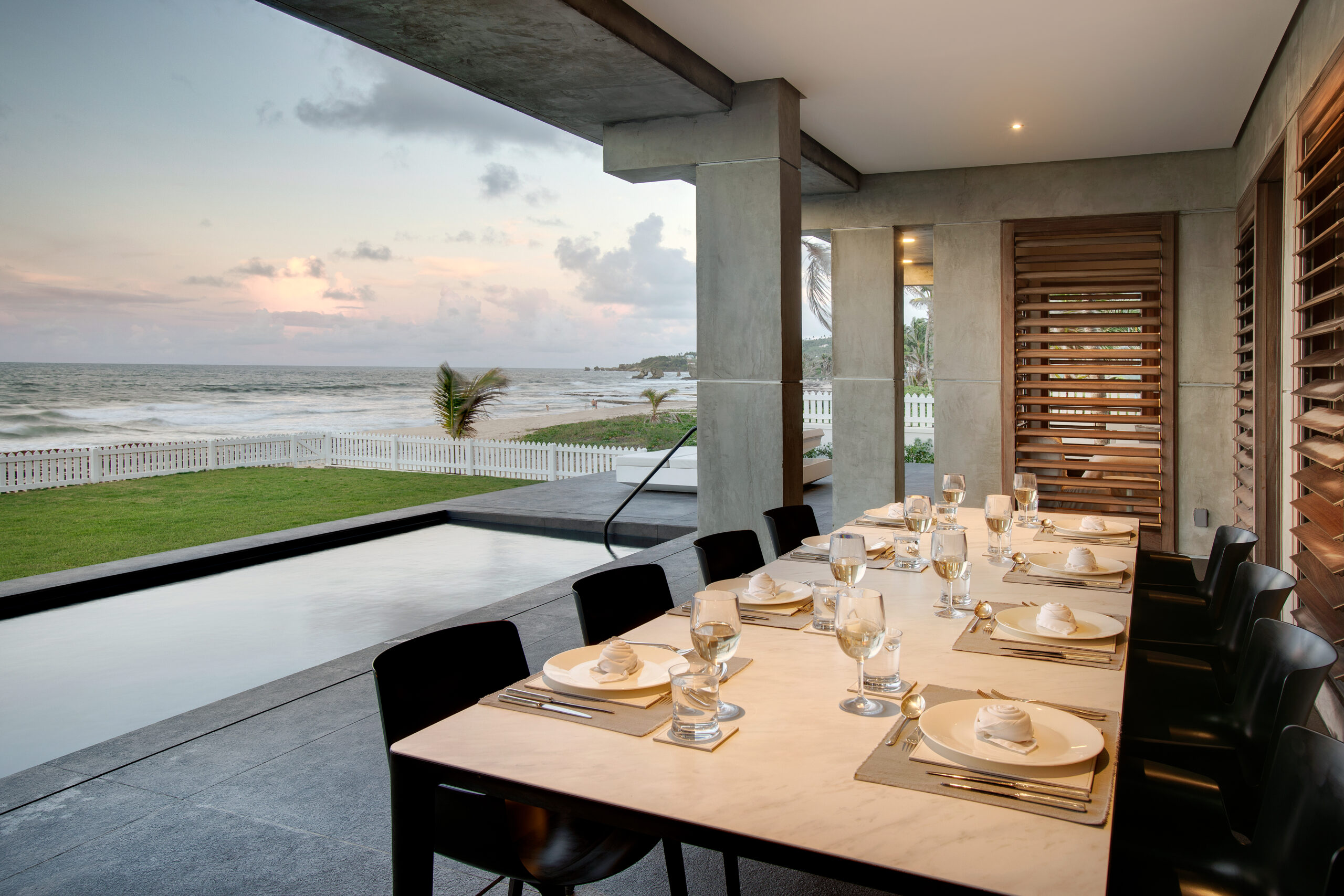 There is a good-sized pool and even an aqua bike! I didn't even know such a thing existed!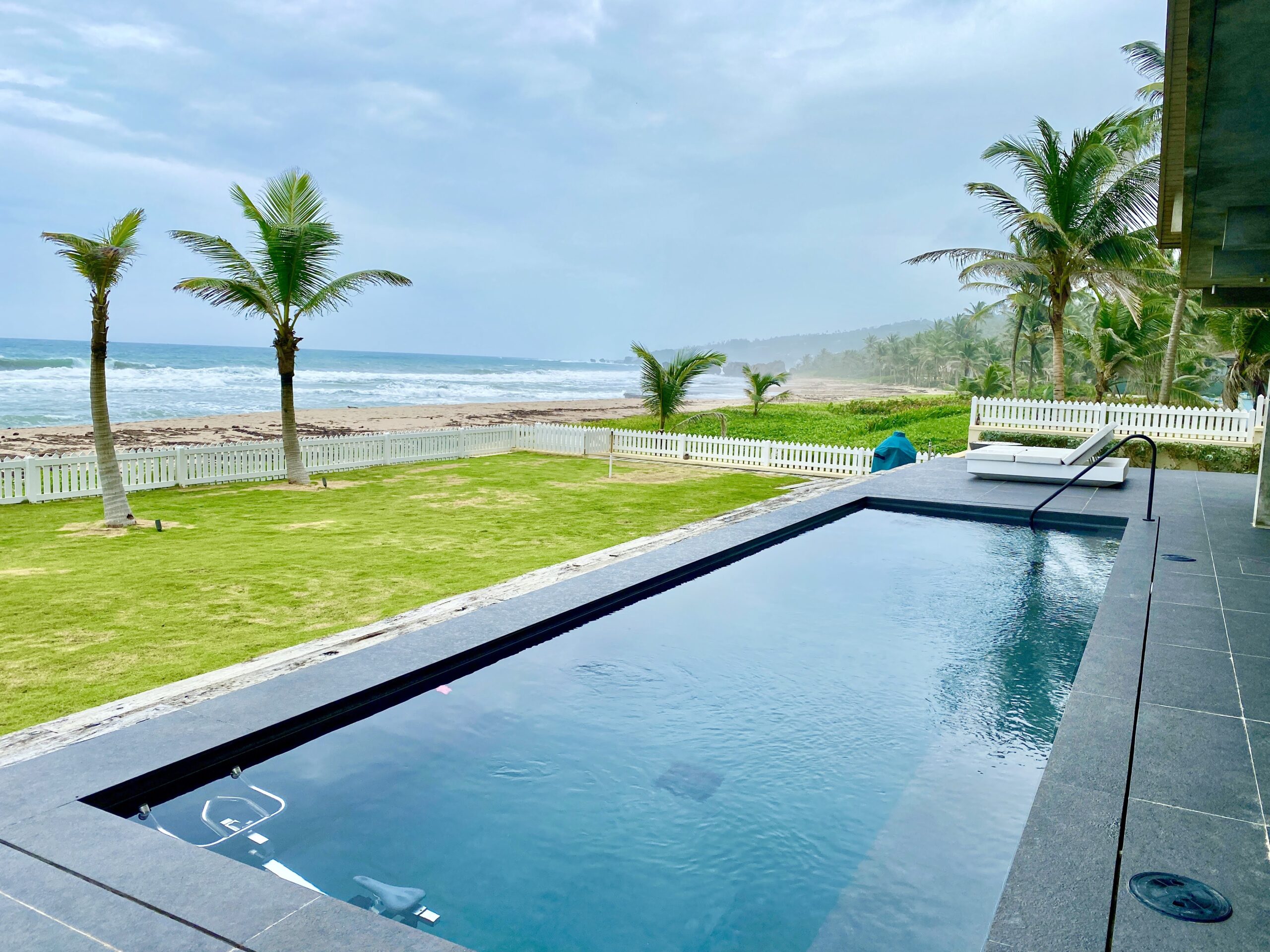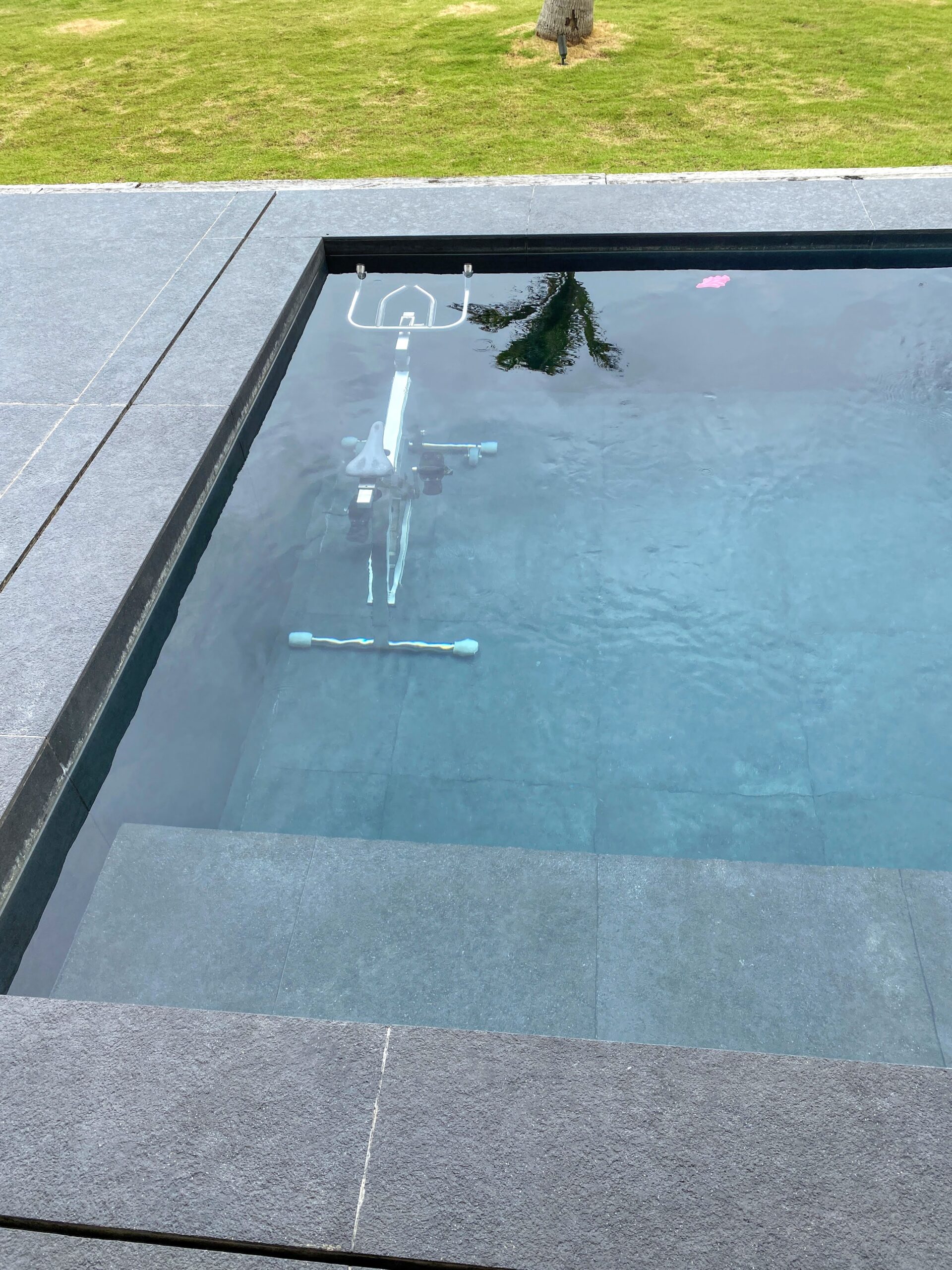 Although there is a state-of-the-art kitchen you can arrange for cooks to come and cater for you.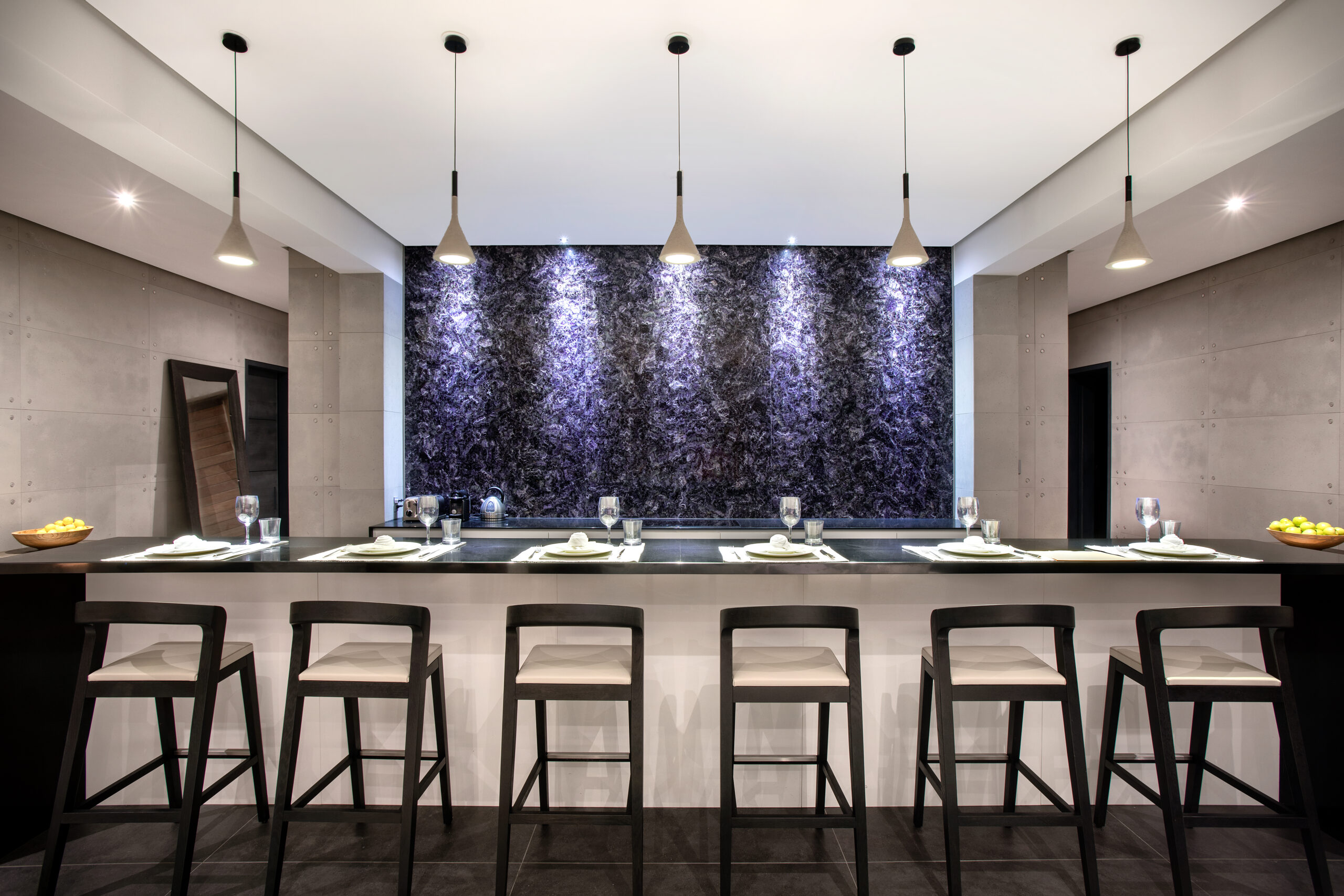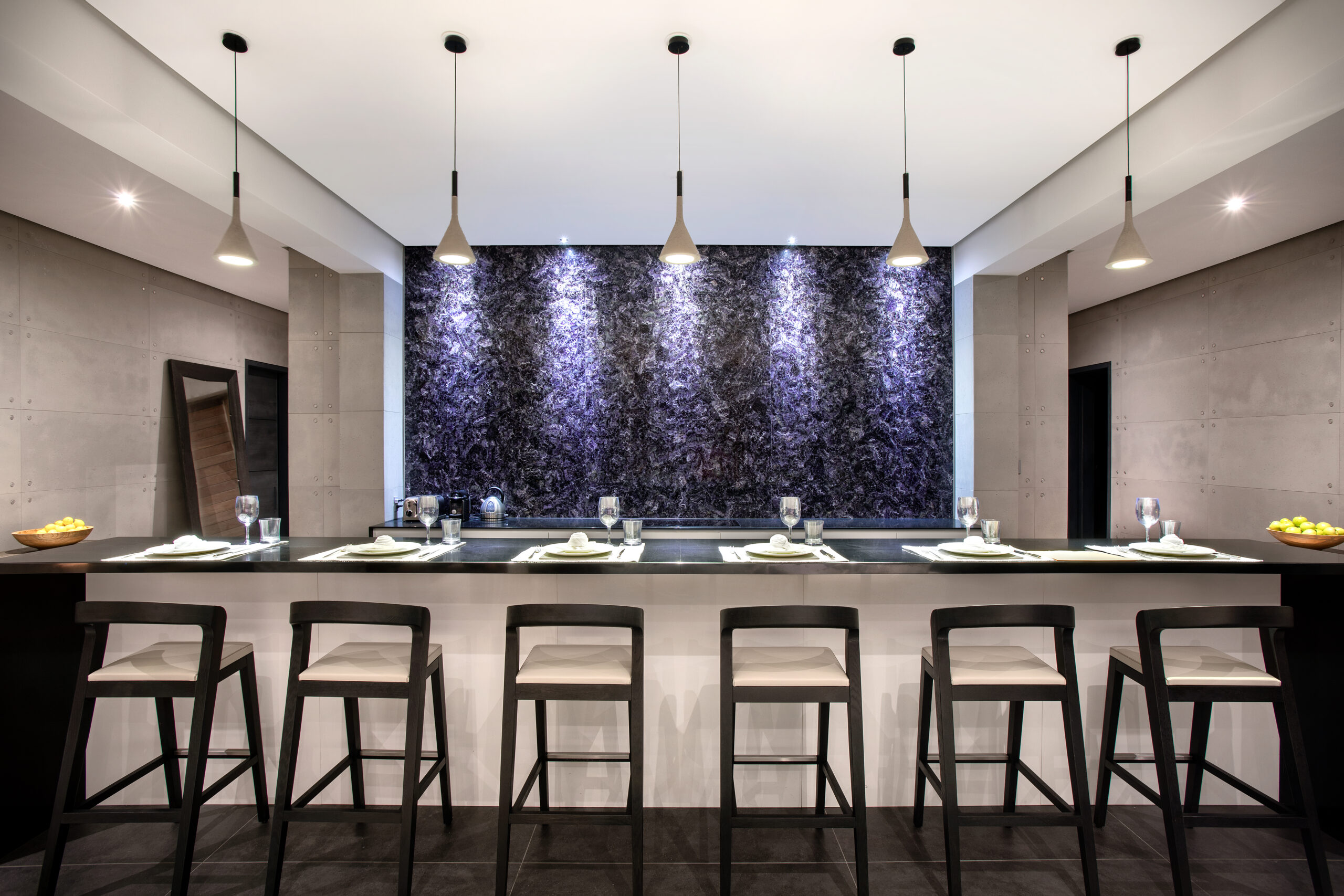 There are two wings, located on opposite ends of the ground floor, feature a beachfront suite and a loft bedroom with lounge area that share a luxuriously outfitted bathroom with double vanity, a bath, and a rain shower and enjoy easy access to the pool and beach.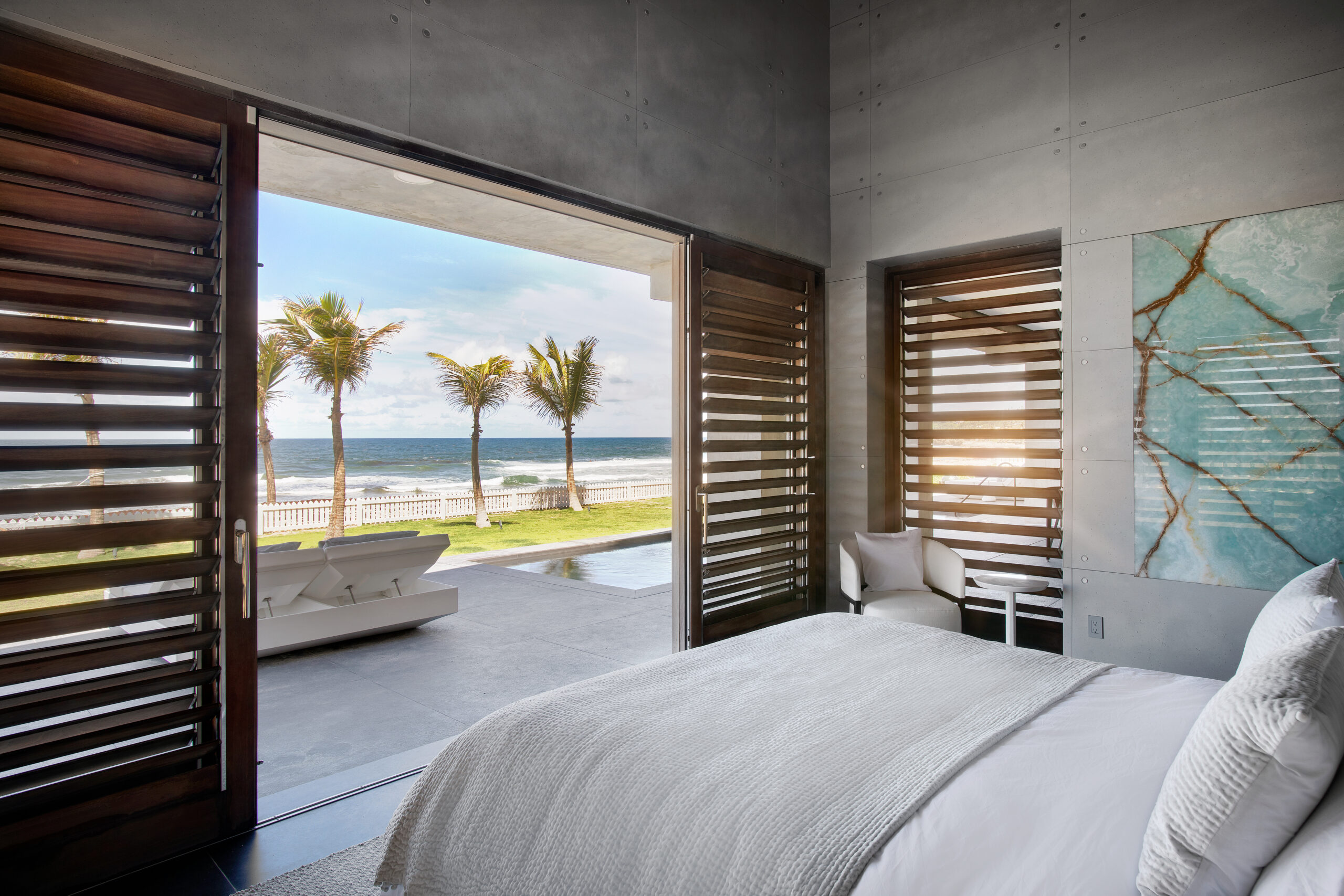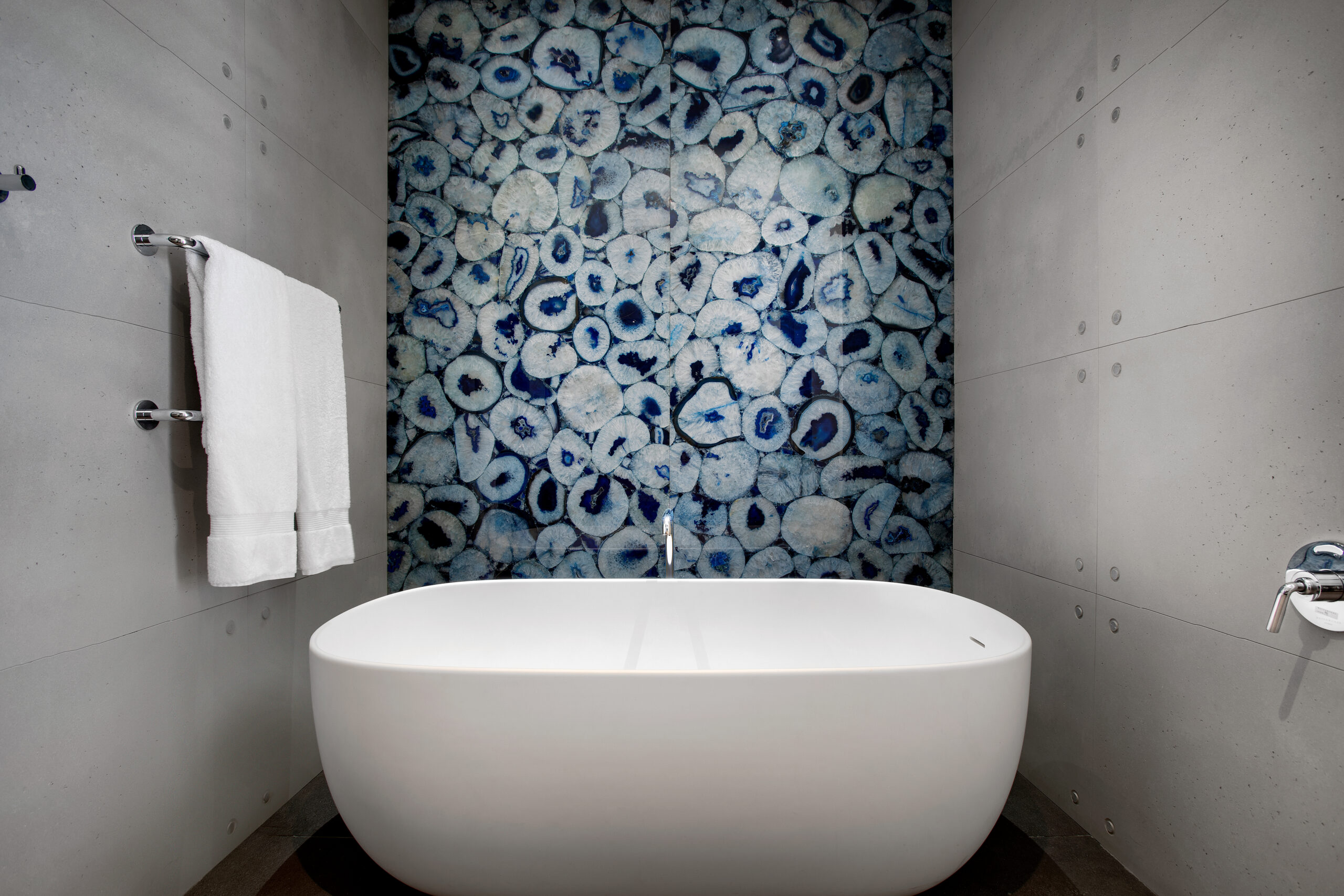 They are mirror images of each other.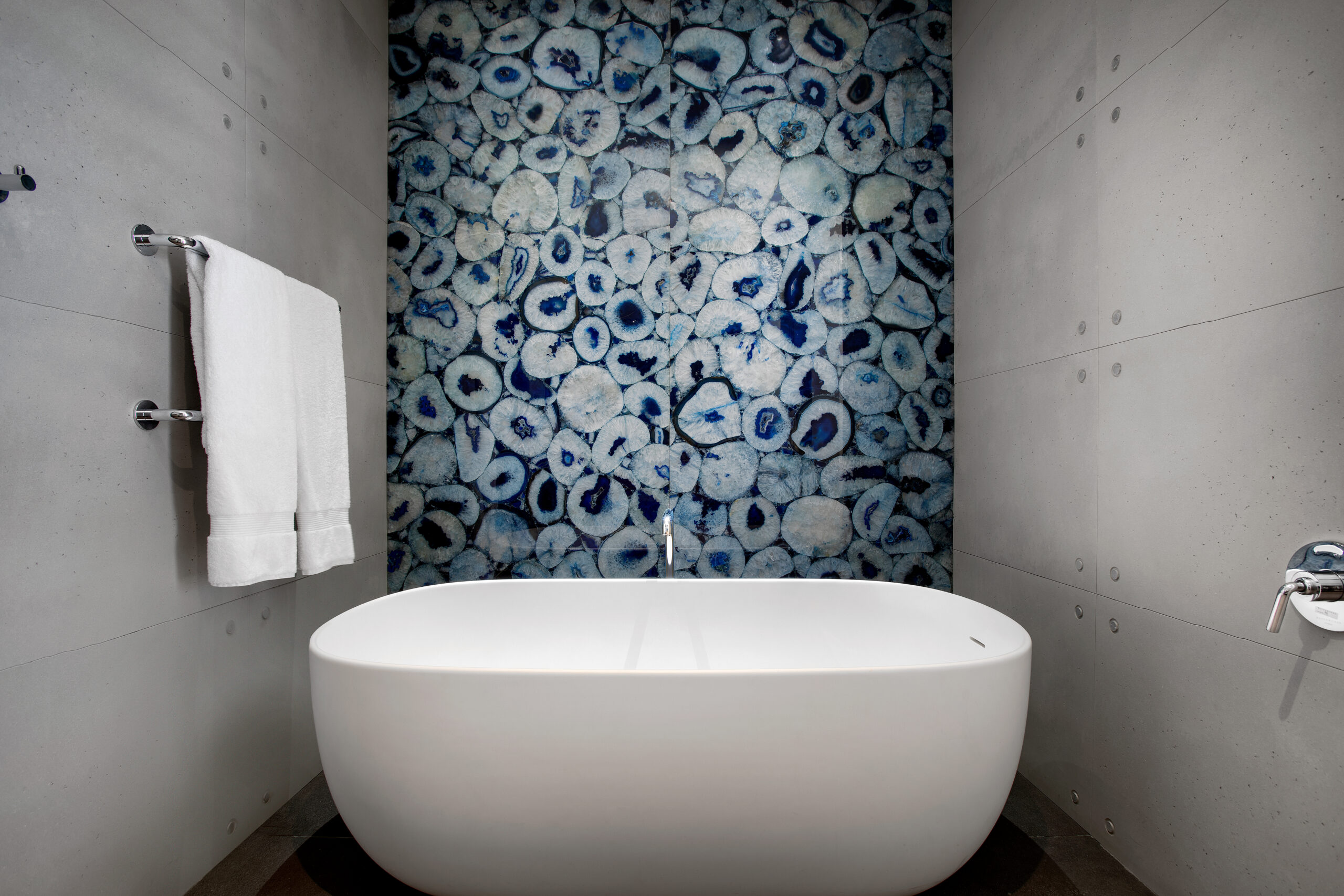 However, the creme de la creme is the top floor master suite which includes a wet bar, walk-in closet, office space, a mini home theatre, and a round soaking bath and day bed on a private outdoor terrace that overlooks the outdoor alfresco dining and entertaining area, pool deck and beachfront.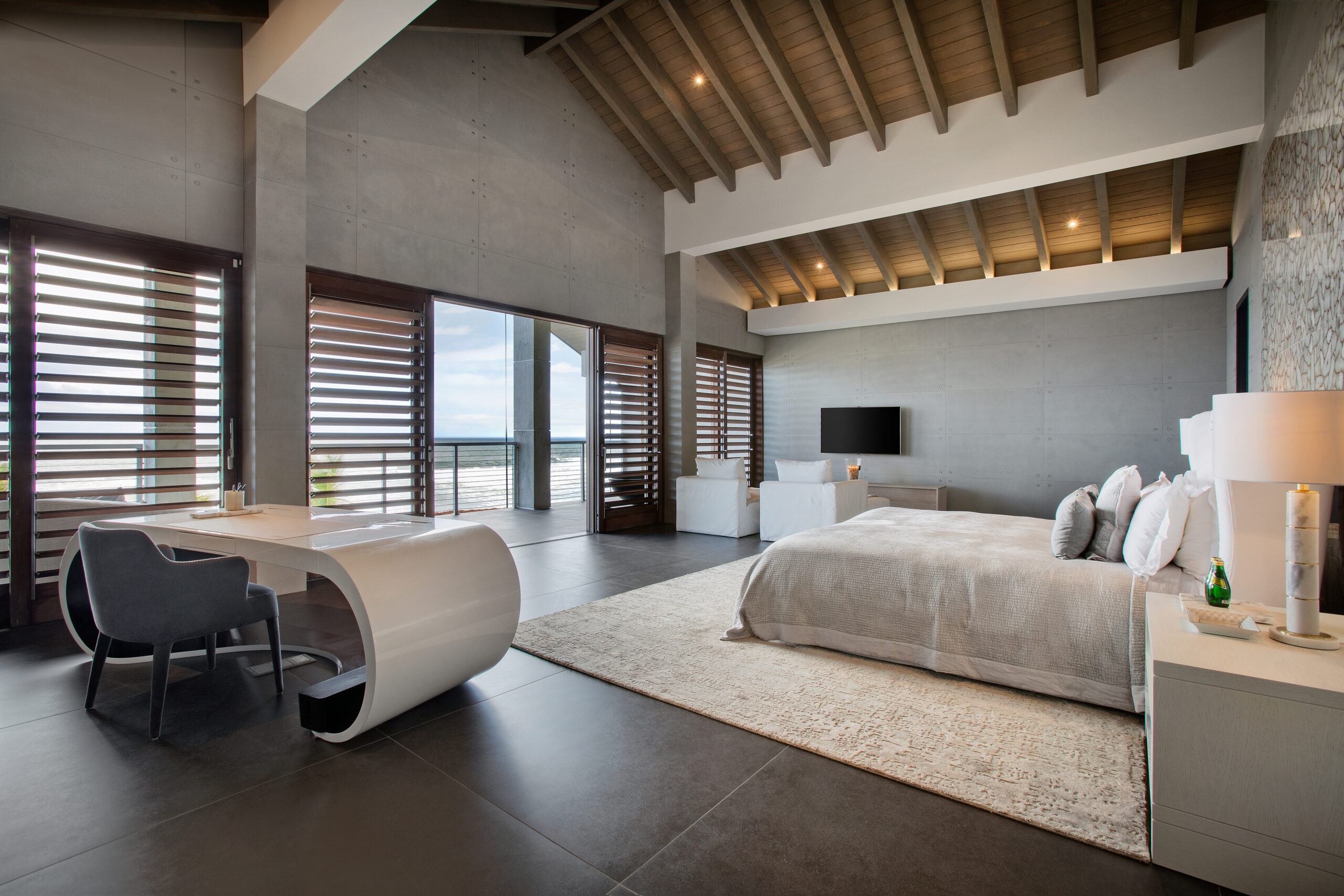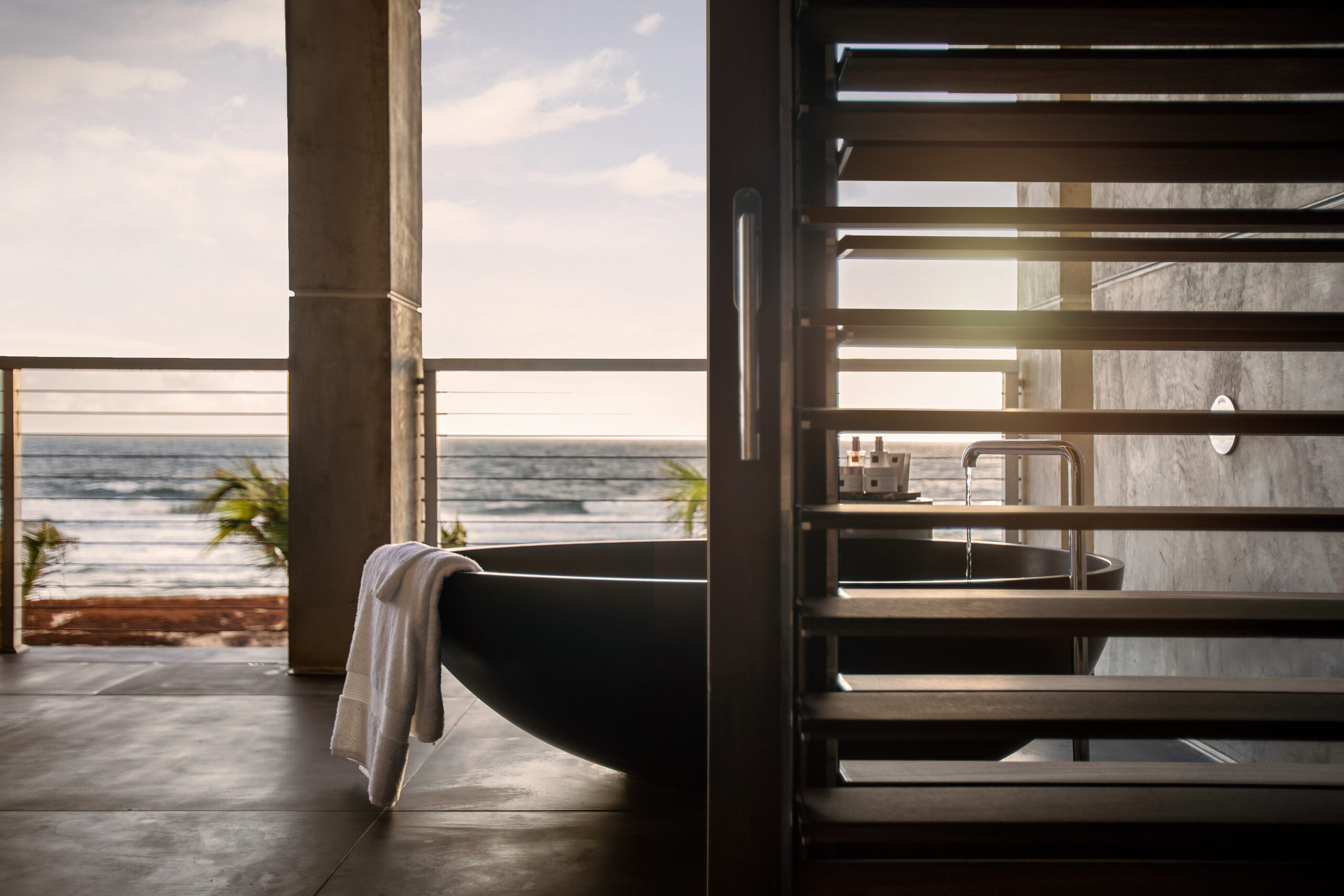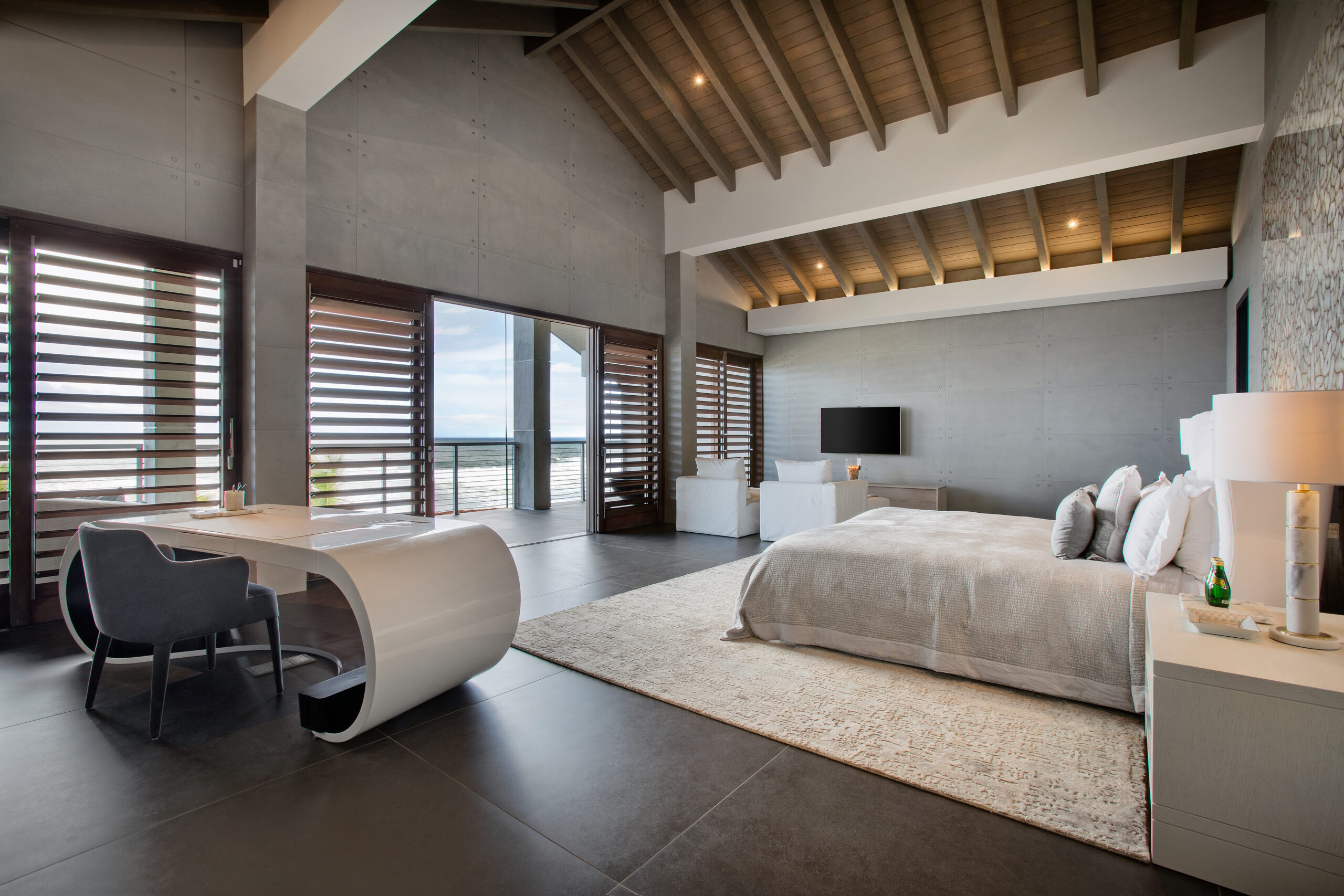 This has an amazing bathtub on the balcony as well as a stunning huge walk through shower.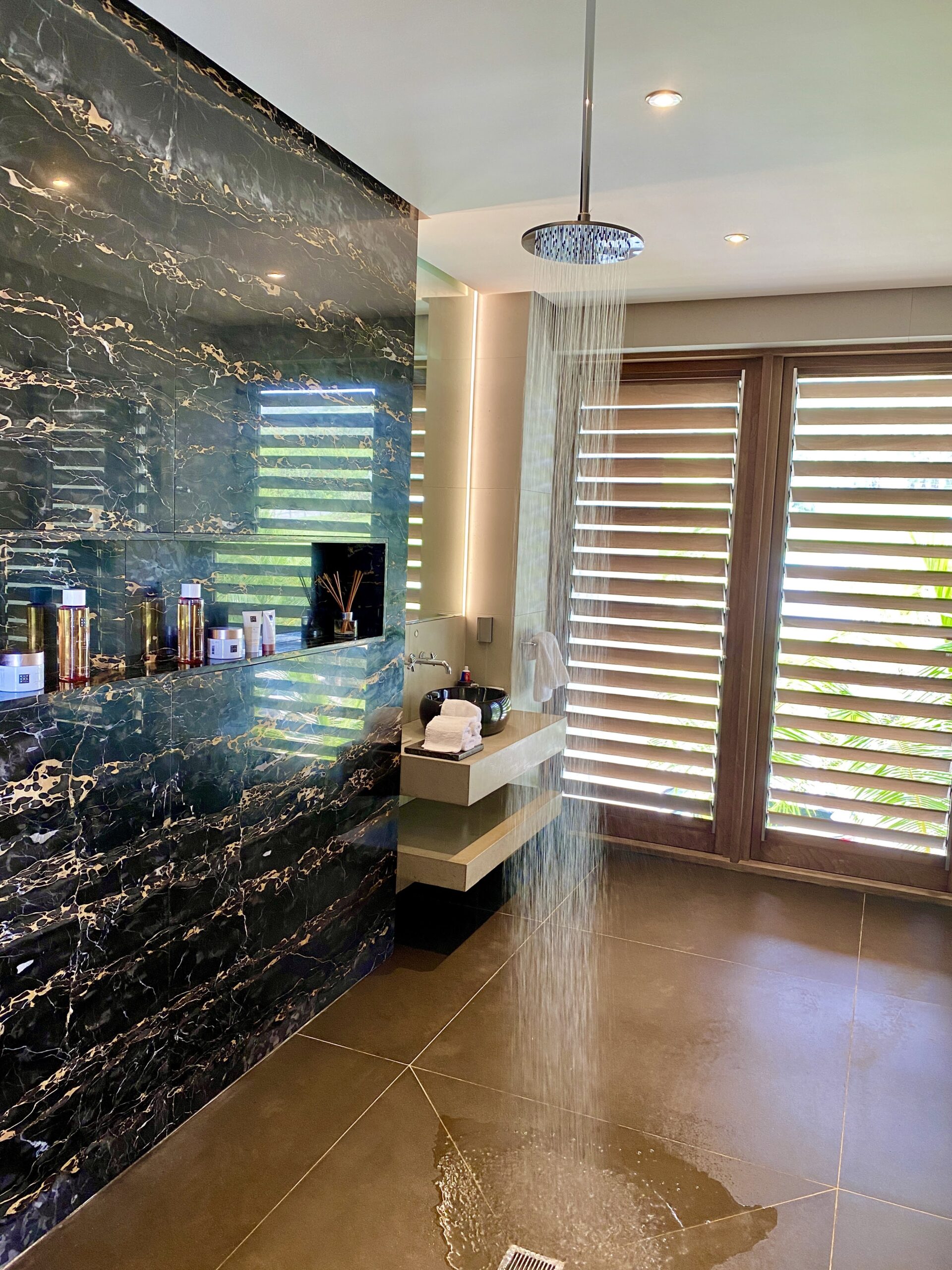 Even the downstairs toilet is beautifully done!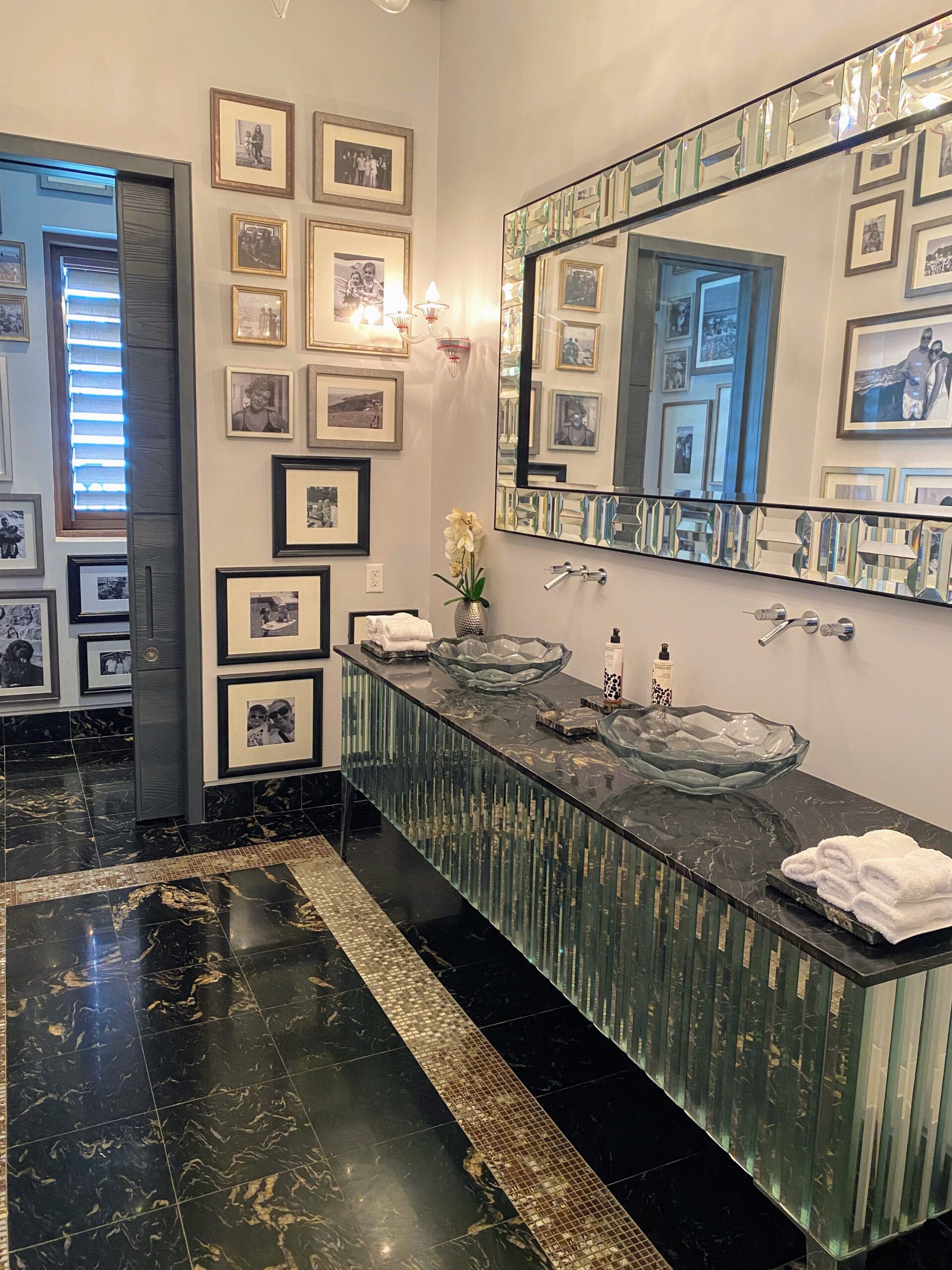 Prices start at £2,750 per night for 10 people or £550 per couple if you fill it. You can find more details of Zazen here. All the properties featured and many more can be booked through Hammerton who have a UK office and specialise in luxury Barbados rentals.