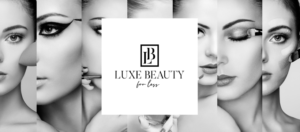 Often as a blogger, I am told information in confidence which I need to sit on to protect my sources. I first heard yesterday that British Airways was planning to return to using proper cutlery, glasses, and plates onboard next month. Fortunately, now it is in the public domain I can talk about it.
BA originally introduced the plastic cups, meal boxes, and economy drinks for all cabins in response to the government's guidelines at the start of the pandemic. In the meantime, some airlines continued to offer a full service but with the meal all on one tray such as Qatar, and others such as Virgin bought back a more reduced one tray service that was still a premium product. BA has been lagging behind for some time.
The airline did have a phased plan for bringing back the full service, but it has been so incrementally slow it will be interesting to see how many loyal customers they have left by then! I know a large number of frequent flyers that would normally be only buying BA/oneworld that have been buying Virgin and Swiss tickets in the sales.
It's been a risky strategy from BA in my eyes. While they need to save money, a better strategy may be to actually tempt customers back with an equal or better service as your rivals. The majority of the travel recovery now and for the foreseeable future are leisure travellers, and they do care about what champagne you are serving! Looking at the sales for the Virgin £999 sale, people are ready to buy tickets. For example, normally I would be looking at flying in First on BA when there are reasonable deals, why would I have booked what is basically a slightly better seat than the Club Suite with marginally better food than economy and economy drinks? It's also a shame they did not announce this before Black Friday which seems an error in judgment to me.
What's coming back and when?
Here is what is coming back:
pre-COVID standard First and Club glasses, china, and cutlery
a la carte dining and dine on demand in First
full meal service in Club
signature afternoon tea
full sleep amenities which presumably means the full Club bedding
special meals
We know that it will be reintroduced from 20 January with the crew being briefed early next month. What we don't know is whether anything will be restored before or it will just appear on 20 January. I am due to return from a trip just before the 20th so I am hoping it will be in by then so I can see what the change is like. If not I have another trip in early February with the Club Suites too so I will bring you a full report!
Overall it is good news and I do have confidence in Sean Doyle as the new CEO. It's a shame it has taken this long and is going to take them another 7 weeks to bring it back. It would have been nice for those travelling at Christmas to get the new service. My recent flight to Barbados was definitely not a premium experience food-wise although at least they now have hot meals, though you are out of luck if you don't like curry!
What do you think about the current Club and First service on BA? Did it stop you booking a ticket with them? Let us know in the comments below.