All BA's October routes
If you are thinking of trying to get away before the rest of the world puts the UK on their quarantine list, here are some handy charts of BA's routes for October.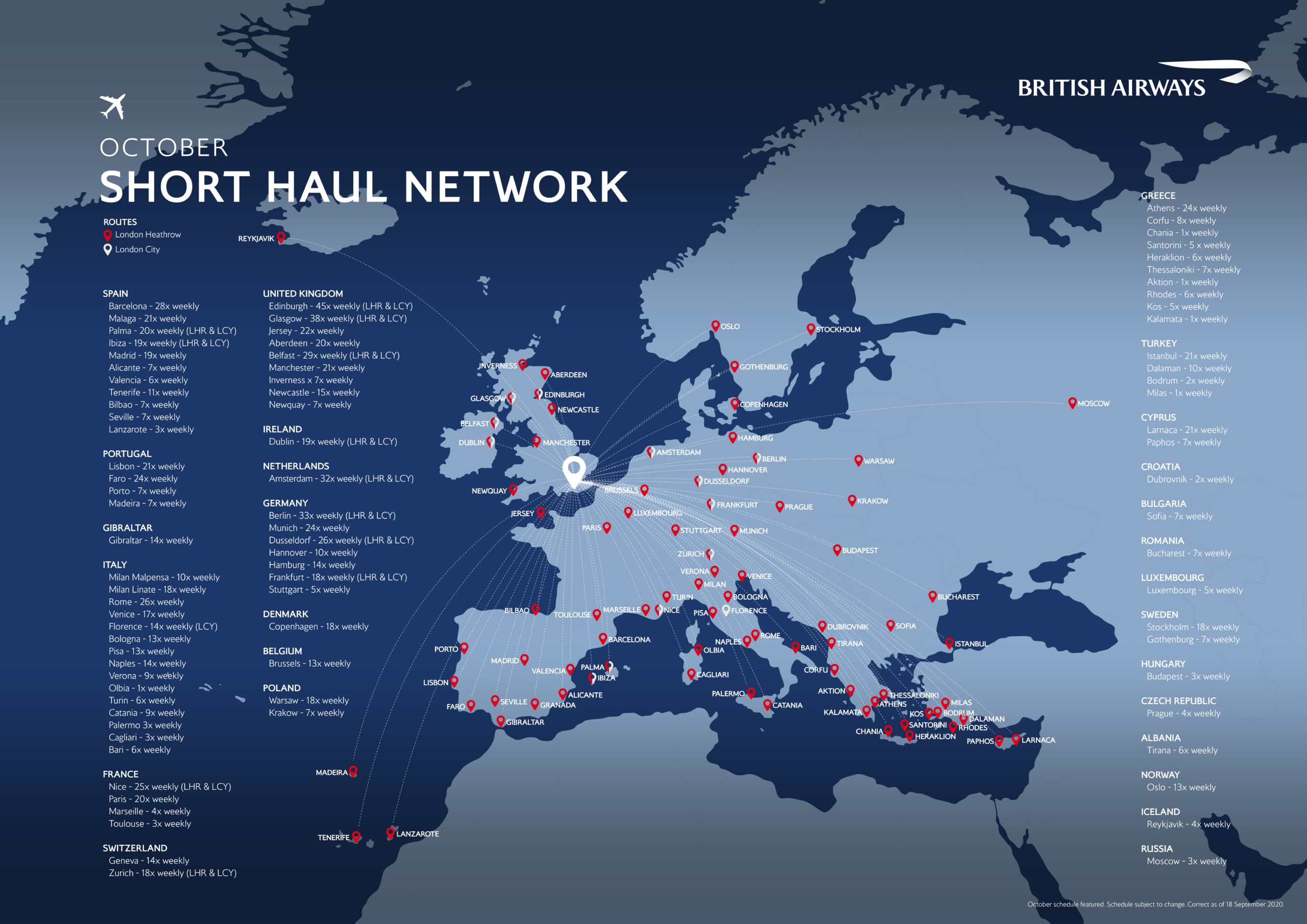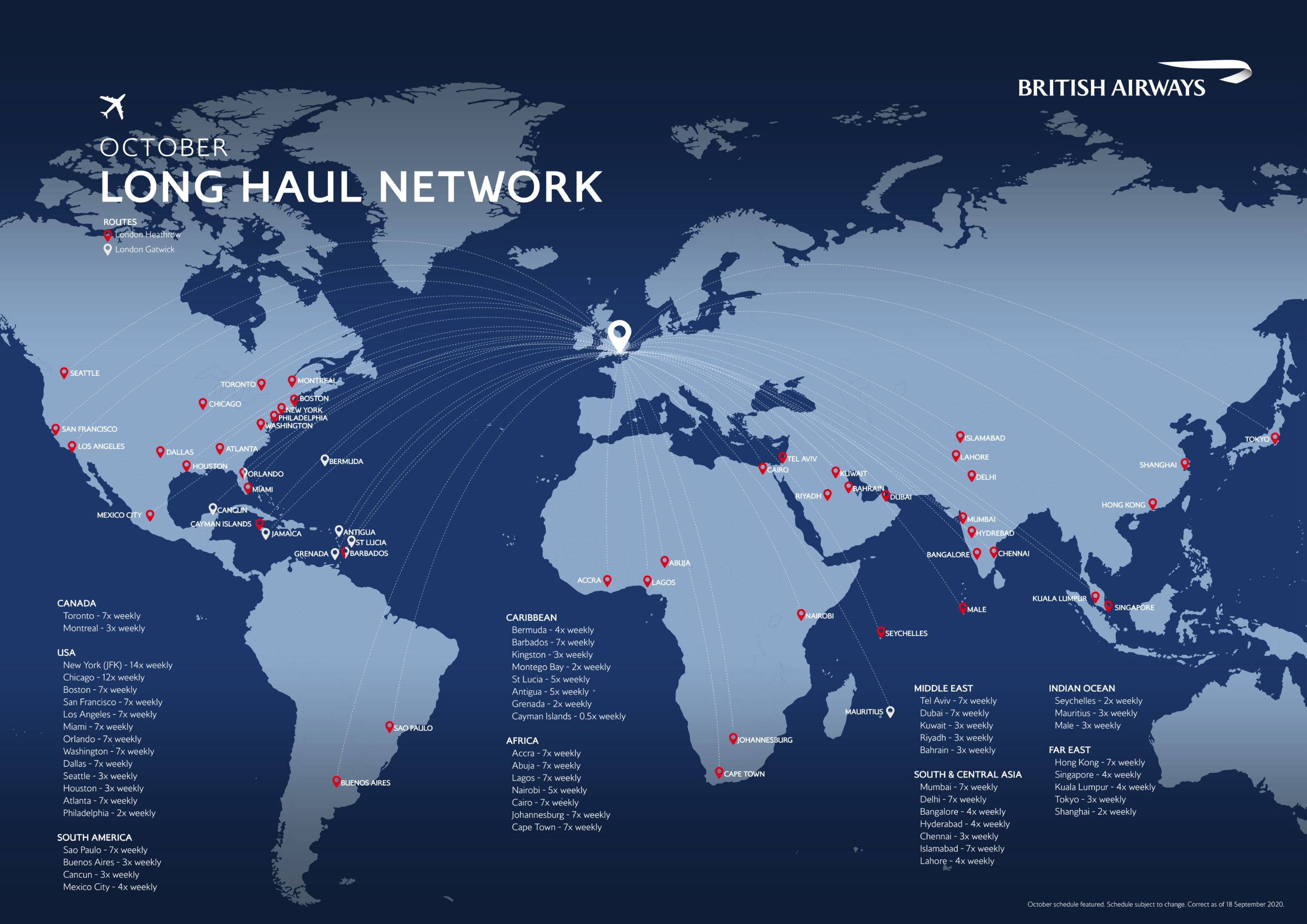 Barbados puts UK on high risk list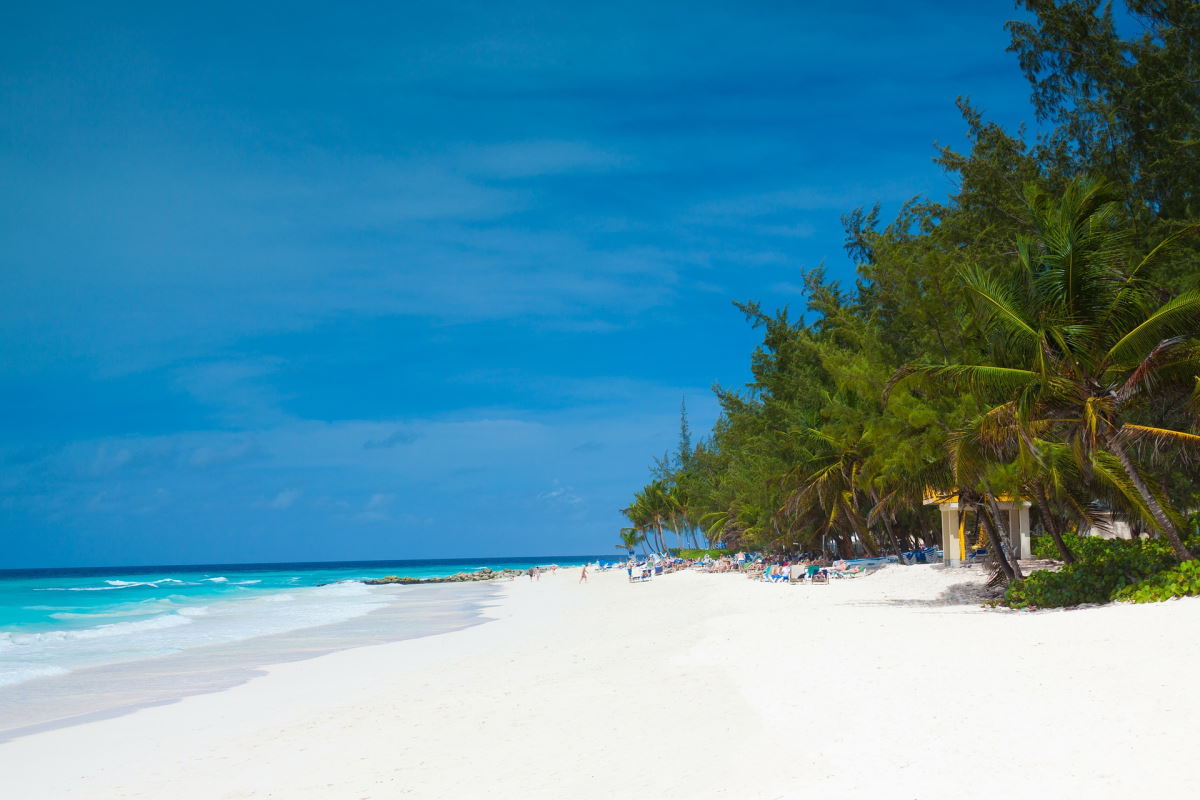 It is only a couple of weeks since we wrote an article about the joys of visiting Barbados, a country who, until now have welcomed the UK subject to the relevant tests. The UK is currently on the medium-risk list for Barbados, but from 1 October we will be moved onto the high-risk list. If you are planning to go to Barbados, you will need to understand exactly what this involves to decide if you still want to proceed.
The official announcement from Visit Barbados said "Effective October 1, 2020, the United Kingdom will be categorized as a High-Risk country in accordance with the country risk assessments conducted by the Barbados Ministry of Health & Wellness. As such, persons travelling from or transiting through the UK will be required to follow the protocols under the High-Risk Category."
So what does this mean?
It is actually not as bad as I initially thought. Don't be confused by the old rules which only apply to high-risk countries until 1 October.
It is now mandatory for all persons travelling to Barbados from High and Medium-Risk countries to have a negative COVID-19 test result in order to enter the country. These tests must be taken at an accredited or certified facility laboratory within 72 hours prior to arrival.
Travellers from High-Risk countries with a valid negative COVID-19 PCR test result will be quarantined at a designated holding hotel or Approved Villa at their
own expense, or free of charge at a government facility.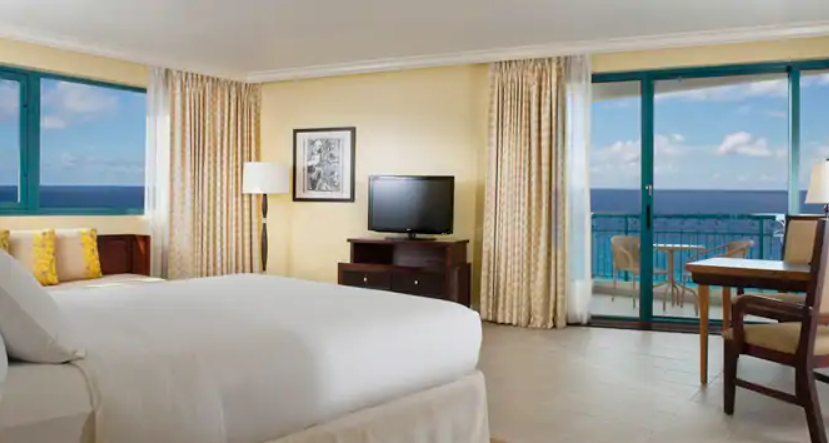 Travellers will be required to retest 4-5 days after the first accepted negative test. If the result of that second test is negative, that person will not be subject to further
quarantine. Travellers will continue to be monitored for 7 days after arrival. The second test is between days 4-5 after the original test date, not the results date or date of arrival. This means you have already done 3 days when you arrive unless you got your test very last minute. Test results in Barbados are usually returned overnight without any challenges. So you are only looking at about 2 days in quarantine in a hotel if you wish (your choice of the approved hotels or villas and you pay). Tests can be done free of charge at any Government health care facility or for a fee at private healthcare facilities. There are also mobile services available to have options.
I have asked for clarification of exactly what you are allowed to do during quarantine as the guidance says "While awaiting the second test, visitors will have restricted movement and remain on the grounds of their hotel, resort or villa." Now if this means you can sit by the pool but not go to the beach then I can't see many people having an issue with that, but I will confirm the exact details as soon as I know them.
On a personal note, I had just booked to go to Barbados and have decided to carry on with my trip for the sake of a day or two confined to a decent hotel (there is a choice of approved hotels including the Hilton so you can collect some points in quarantine!). Barbados has been on the bucket list for a while and the fact they are taking extra precautions make me feel safe going there.
"It is our commitment that our visitors, many of whom are like family to us, are able to enjoya reprieve from the challenges in their own countries by being safe in Barbados. At the same time, Barbadians are known for our hospitality so we want to ensure that our citizens welcome all our guests to the island with a high level of confidence because we have put measures in place at the border for all our visitors" said Senator Lisa Cummins, minister of Tourism of the island. "When you get here, testing services are easily accessible, our health care professionals are here to help take great care of you, even if you become unwell, our hotel sector completely transformed their amazing properties to ensure that our guests enjoy their time with us even though there is a public health consideration, our hospitality sector, including restaurants and attractions are rolling out the red carpet because they are just so happy to have our guests back. For the peace of mind that you are safe, Barbados is definitely worth it!"
I should also point out that if you are on the flight with someone that subsequently tests positive on arrival, this has been an issue for one of TLFL's readers sadly. This means you will need to quarantine for a week in your hotel room without leaving at all! Now that the rules have just changed and you MUST have a negative COVID test before departure or you may be turned away from entry, hopefully this will not happen again. The reader flew on the day the rules changed so I am hoping that BA and Virgin will not be allowing people to fly without the relevant COVID test now that we are well into the new rules.
Other options
If you don't fancy the extra couple of days quarantine, Antigua or St Lucia are the main alternatives. Both require a COVID test but St Lucia requires you to remain within your hotel (or hotels, you can switch resort) for the duration of the holiday unless on an approved tour. So really Barbados is better than St Lucia in terms of freedom of movement.
You can find more information on new protocols from 1 October the official Visit Barbados page.