American Airlines introduces app passport scanning
I quite like some of the features of the AA app, particularly the luggage tracking, which gives peace of mind that your luggage has been loaded. They have now added another handy feature to the app.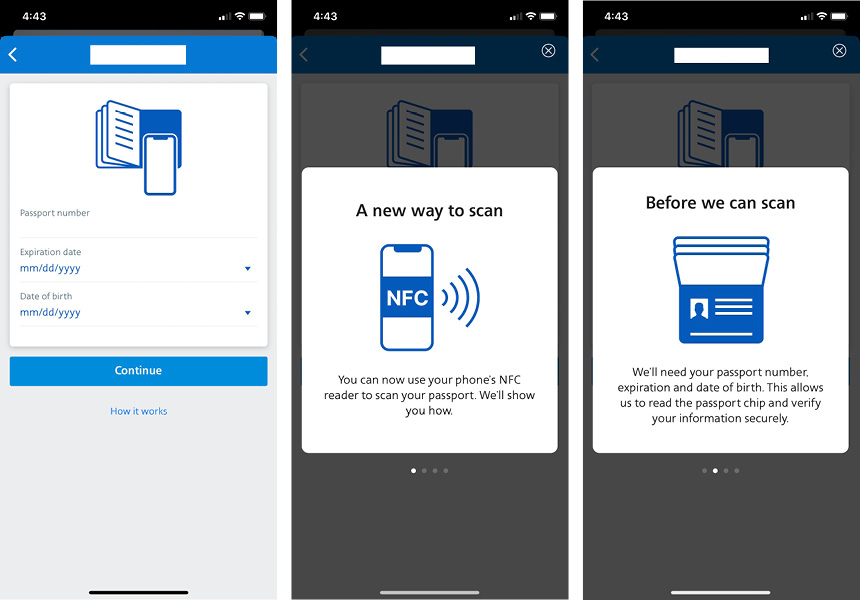 Checking in for an international flight just got easier as American Airlines launches passport scanning in its mobile app. American is the first airline to offer passport chip scanning that securely transmits passport information directly from the Near Field Communication (NFC) chip embedded in the passport. This allows customers to head directly to the gate for international flights without having their passports rechecked by a customer service agent.
"We are continuously adding features to our app to make travel easier and worry-free for our customers," said Maya Leibman, American's Chief Information Officer. "Mobile passport scanning removes a time-consuming step, providing our customers with a smoother check-in experience for international flights."
Currently, customers departing on international flights who check in on the app, have their passports rechecked at the airport. This step is required even if the customer has uploaded a photo of their passport via the mobile app. With this new enhancement, the customer will be prompted to enter their passport information and then scan their passport with an iOS or Android device. The app provides easy-to-follow instructions for the process.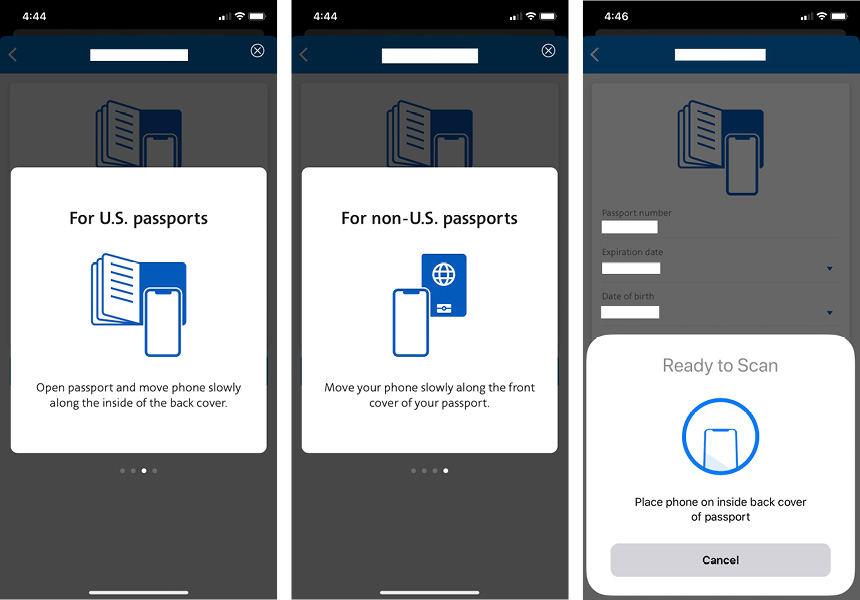 Mobile passport scanning is the latest in a long line of new customer features American has implemented to the airline's app to make travel easier for customers. Other recent introductions include boarding notifications, Siri shortcuts and a dark mode option. American has also rolled out additional services to improve the travel experiences, including biometric international boarding, virtual 3D aircraft tours online, a redesigned self-service kiosk menu that simplifies the check-in process and an improved family seating approach, which ensures adults and kids under 14, when travelling together on the same reservation, are seated together.
BA's new B777-300 layout + routes
British Airways' retrofit of their new Club Suite seats has already started with the B777-200s. The refit of the B777-300ERs is due to deliver the first one into service in October 2020. However, before that date, there are four new B777-300s due for delivery from early September 2020 onwards. These are now showing as available to book on certain flights but have a change in the number of seats to the previous layout.
Club will increase in size to what is known as super-high J on the B747s with 76 seats instead of the current 56. First class will also be reduced down to 8 seats only (getting those First Avios redemptions is definitely not going to get any easier! A BA insider told us that the revamped First seat which is based on the current B787 seat will be delivered with the refitted/new B777-300s. It is still not clear if there are any substantial changes to the B787 seat that it is based on.
The new cabin has three sections as you can see in the pictures below: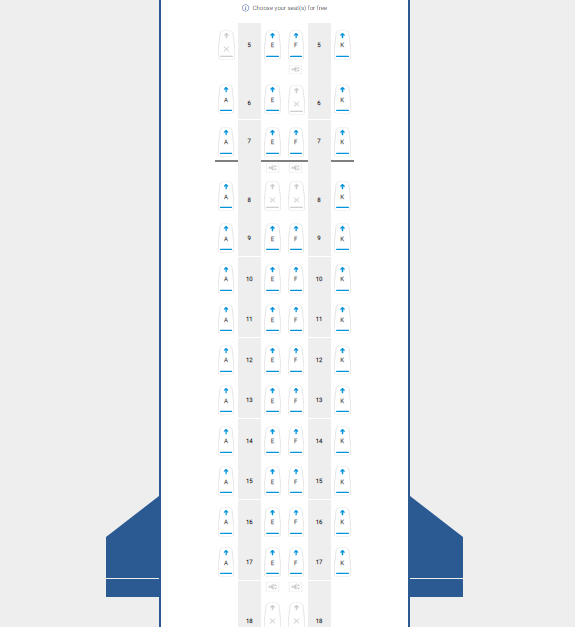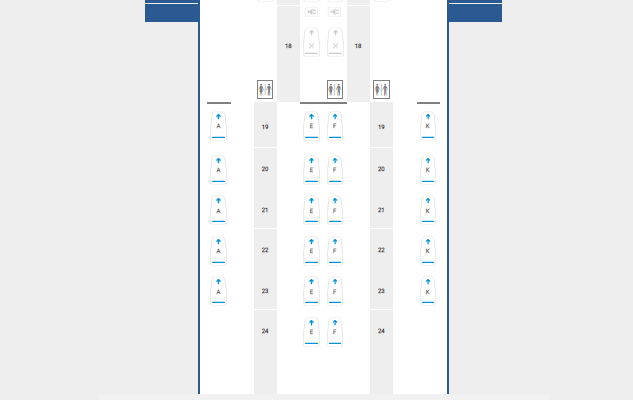 Although there are not really any bad seats with the new Club Suite, there are some that may be more desirable than others. The front mini cabin just has a bulkhead dividing it from the rest of the large main cabin. If you are concerned about crying babies though, it does have a bassinet right in the middle of the cabin. My choice would probably be the second mini-cabin which shows no bassinets and should be more intimate and quiet.
As usual, the aircraft could be on any number of routes, so it will be hard to guarantee to get the Club Suite seat unless you are flying on an A350 route. Even then aircraft substitutions happen and BA have no responsibility to move your booking if the aircraft changes. These are the current routes, but there is no knowing how the new aircraft will be used other than it is already showing up on New York JFK. Given BA's preference to get as many Club Suites as possible on the JFK route (one of its most profitable), I think it is likely the priority will go to this route especially given the super high J which is a staple of the JFK route.
New York
Sao Paulo
Madrid
Austin
Sydney
Singapore
Tokyo Haneda
Hong Kong
Shanghai
Jeddah
Baltimore
New country house hotel for Fairmont in the UK

If you want to use your hard-earned points for a mini-break, there is not always a huge choice with the leading chains for a luxury country house hotel. Fairmont is due to provide another option for redeeming your points with the Fairmont Windsor Park. This will be the third UK property for Fairmont hotels.
Located adjacent to Windsor Great Park and Savill Gardens, the Windsor property is situated on the former site of Savill Court Hotel and Spa, which was owned and operated by Arora Group. The site is being completely redeveloped to create a property in line with Fairmont's luxury standards.
The hotel will feature over 200 bedrooms, an impressive 2,500 square metre spa and wellness area, that will include both an indoor lap pool and outdoor vitality pool, treatment rooms, salt room, Hammam and Japanese foot spa with views over the courtyard and fire pit.
As part of its food and beverage offering, the hotel will have a tea lounge, specialist dining restaurant and a champagne bar serving champagne and wine from specially selected vineyards around the world. Additionally, there will be an all-day dining venue offering dishes prepared with locally sourced ingredients, incorporating a private dining space and a gin bar.
Marc Dardenne, Chief Operating Officer, Luxury Brands, Accor Europe, said: "Through strategic investment, exceptional brand management and focused operations, Accor has established itself as a leader in the global luxury hotel market with a dedicated portfolio that includes many of the world's most prestigious brands. We feel Fairmont is an ideal match for this remarkable hotel asset and look forward to showcasing all the brand has to offer in historic Windsor."
This sounds like a great property with a fantastic spa. I will definitely be doing a review for TLFL when it opens next year!