Why it pays to book separately from your travel companions… sometimes
Generally, we advise that you should try and book together on one ticket if you are travelling together. This means if you have status you can book seats for the whole party and if something goes wrong you are only dealing with one booking. On the positive side, you are often more likely to get an upgrade as a solo traveller. Although this may not go down well with the rest of your travel companions!!
The big advantage can be in terms of price. If you are booking more than one person on a ticket, BA will look for seats in the same fare bucket. So if you wanted 4 seats and there is only two available in the cheaper fare bucket you will get charged the higher price. However, if you book them separately as 2 and 2 you would get the cheaper price for two of the tickets. When I search for airfares I usually start with one passenger and then when I add more I can tell if there is an increase in fare. Obviously you can just play around with numbers of seats to work it out, but the quickest way would be to use Expert Flyer to see how many seats there are in each fare bucket. You can read about how to use Expert Flyer for a number of useful tasks in this article.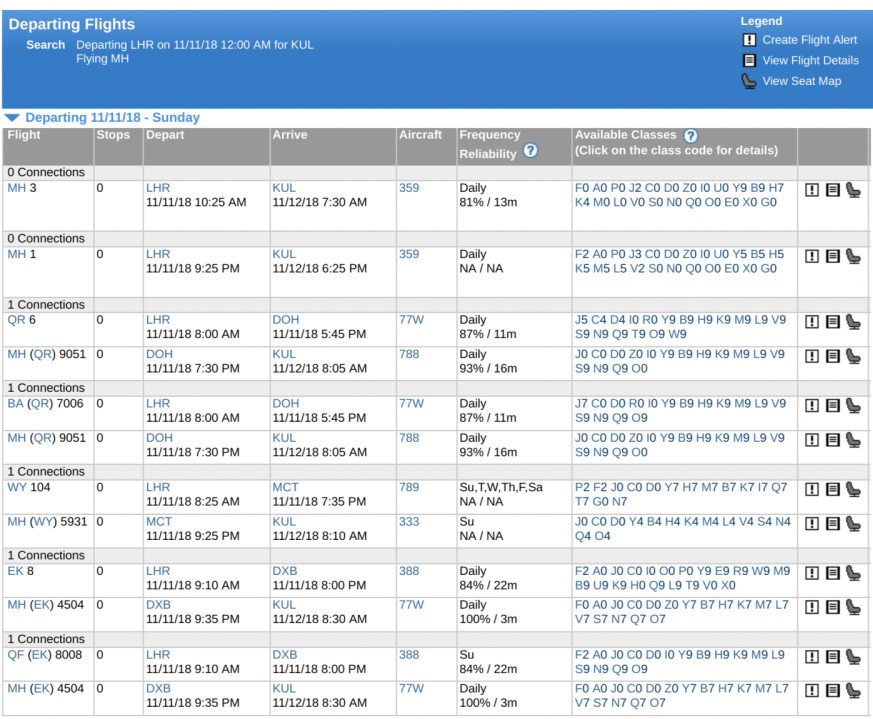 1500 free Marriott Bonvoy points + extra benefits for Elite members
Marriott have joined up with Emirates to create Your World Rewards™, you'll earn Emirates Skywards Miles for stays at hotels participating in Marriott Bonvoy™ and Marriott Bonvoy points on Emirates flights. Plus, you'll get 1,500 bonus points when you join by 19 January 2020. The scheme is only for Elite status members of either scheme. The ability to earn points and miles is a bit overly complicated for status: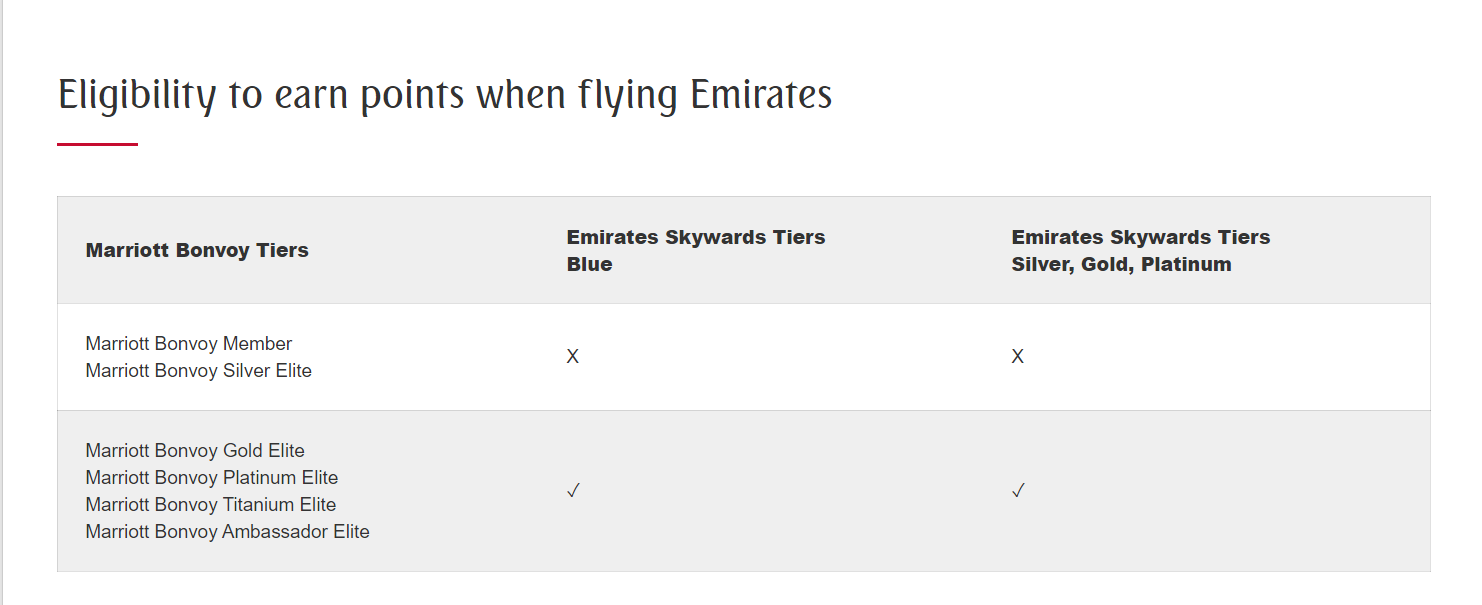 The 1500 free points offer appears to need you to have received the email sent to Elite Bonvoy members, so check your junk mail if you haven't seen it. As well as the ability to earn across both brands there are some extra perks for elite members of both program:
Earn with Marriott Bonvoy
Marriott Bonvoy Gold Elite, Platinum Elite, Titanium Elite

and

Ambassador Elite

members earn 3 points per US dollar spent on all eligible Emirates flights (on top of Skywards Miles).1

Marriott Bonvoy Platinum Elite, Titanium Elite

and

Ambassador Elite

members enjoy Elite in-airport benefits, including priority check-in and priority boarding.
Earn with Emirates
Emirates Skywards Silver, Gold

and

Platinum

members earn 1 Skywards Mile per US dollar spent on all eligible stays at Marriott Bonvoy hotels and resorts worldwide.1

Emirates Skywards Gold

and

Platinum

members enjoy additional benefits at Marriott Bonvoy hotels and resorts, including 4 p.m. Late Checkout,2 access to Elite check-in3 and complimentary in-room Wi-Fi.