If you are going to book a Covid test, it's always looking the discounts that BA is offering when you are looking at prices. BA were one of the first to pioneer the lateral flow tests to take abroad with you. Now they are offering another option which could prove very convenient for some. Not all countries allow self-testing PCRs for entry – Barbados is a prime example. Now there is a new option other than going to a clinic.
British Airways customers now have access to discounted Covid-19 PCR tests administered by a testing specialist in the comfort of their own home, with provider Wren Healthcare.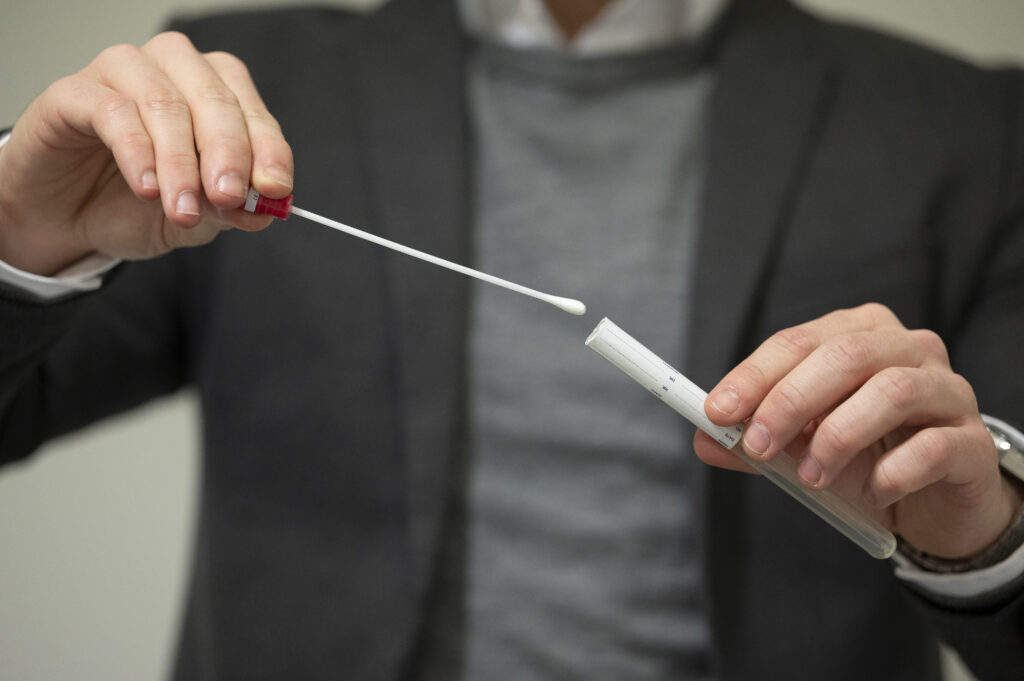 Once ordered, Wren Healthcare will book a slot for a testing specialist to visit the customer's home to take a PCR sample, avoiding the need for a trip to a dedicated testing facility. When the sample has been taken, the testing specialist will deliver the test directly to the lab, avoiding any postal delays and the results will be available within 24hours. Although Wren is not the cheapest company on the market, they do have an excellent 4.9 score on Trustpilot. When it comes to outbound testing, it's well worth paying extra to know you won't miss your flight due to late test results!
British Airways customers have access to these at-home tests with Wren Healthcare at a reduced rate of £129. If a customer wishes to visit a clinic to have their sample taken, they can do so for £99. The airline has also recently updated its dedicated webpage, to make it easier for customers to find the right test to meet the entry requirements for their destination at an appropriate price: ba.com/Covid19-tests.
Tom Stevens, British Airways' Director of Brand and Customer Experience, said: "We are committed to exploring ways to make sure that our customers have access to affordable tests that suit their needs. We know that sourcing and sending PCR tests away shortly before travel can make people anxious. We are pleased to have found and negotiated a reduced price option for those who would prefer to take a test in the comfort of their own home or in a clinic, safe in the knowledge they will be delivered straight to a lab for rapid and reliable results."
Here is the full list of the discounted prices BA offer:
Leaving the UK
Testing outside the UK
UK arrivals

Green (PCR)

UK arrivals Amber (PCR)
Test to release
Testing options
Chronomics
£99
Home tests
CityDoc
£125 (PCR)
£60

£120
£125
Home tests & London Clinics
Collinson
£66 (PCR)
£66
£132
£76
At airport
Eurofins
£40.41 (PCR)
Home tests
Express test
£57 (PCR)
£66
£124
£66
At airport and test centres
Halo
£76.76 (PCR)
£76.76
£149.52
£76.76
Home tests
LetsGetChecked
£69.30 (PCR)
US only $76.30
Home tests
Medicspot
£84.15 (PCR)
£38.25
£109.65
£186.15
£84.15
Home tests
Qured
£33 (antigen)

£84 (PCR)

£33 (antigen)
£84
£178.50
Home tests
Randox
£43 (PCR)
£43
£86
£43
Home tests
Wren Healthcare
£99 (PCR in clinic)

£129 (PCR home visit)

£99
£190
£99
In clinic or home visits
(Prices listed are starting prices after discount)
You can find all the relevant discount codes needed here.