Etihad adds third A380 service to London Heathrow
added a third daily Airbus A380 to its London Heathrow to Abu Dhabi service this week.
The new A380 service is in response to increased customer demand, and with the aircraft upgrade, there is more capacity, so if you are looking to spend miles on Etihad (they are an Amex Membership Rewards partner), now could be a good time to look for availability.
The third daily A380 service, operating as EY18, will depart London Heathrow at 20:55, landing into Abu Dhabi at 07:55. The returning EY17 departs Abu Dhabi at 14:05 and lands at London Heathrow at 18:10.
Etihad's A380 service is available to book on etihad.com.
Onboard Etihad's A380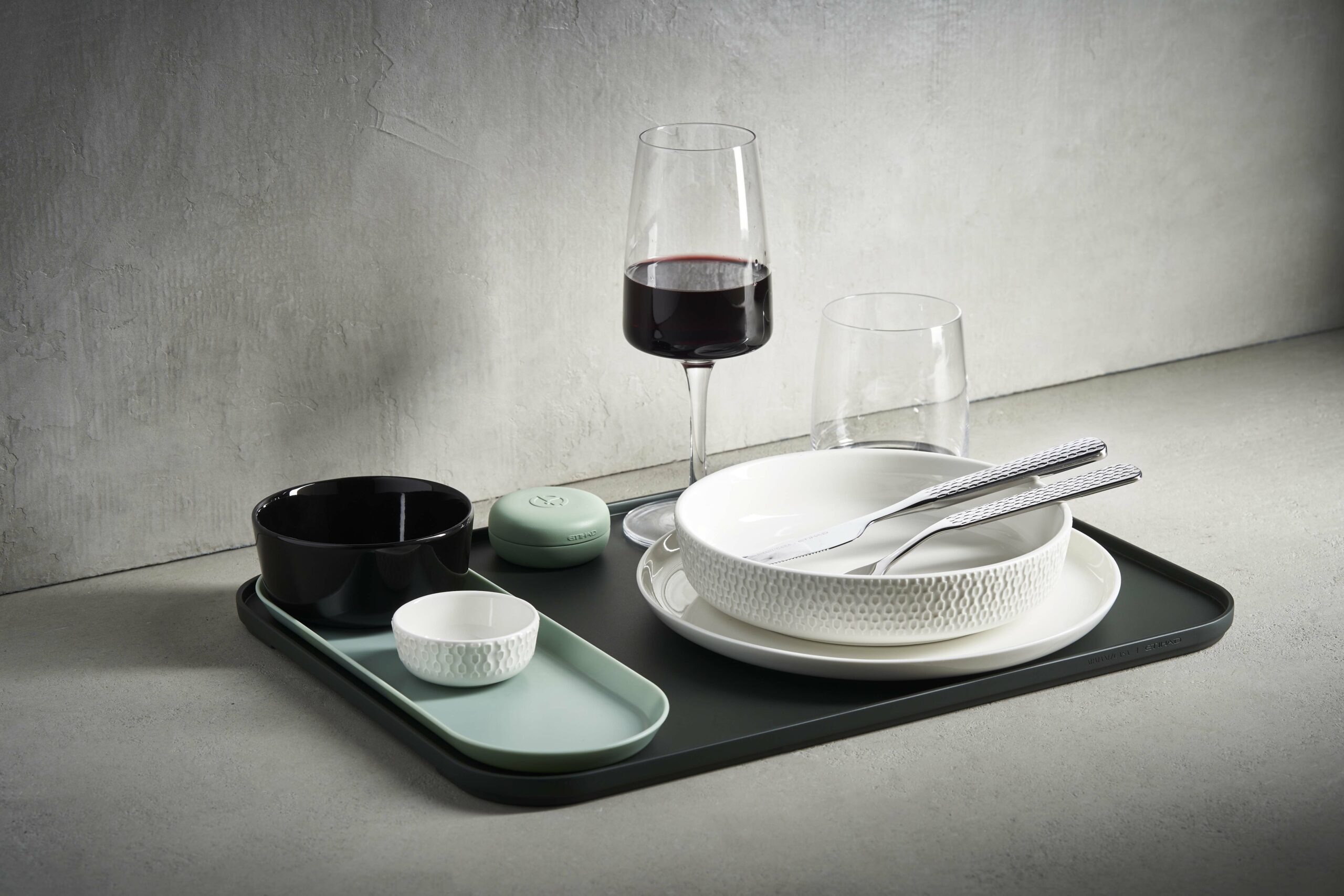 70 Business Studios® are available on Etihad's A380 upper deck, granting privacy to customers and creating a serene atmosphere. On the upper deck, you can access The Lobby, a serviced lounge and bar area located between the First and Business cabins.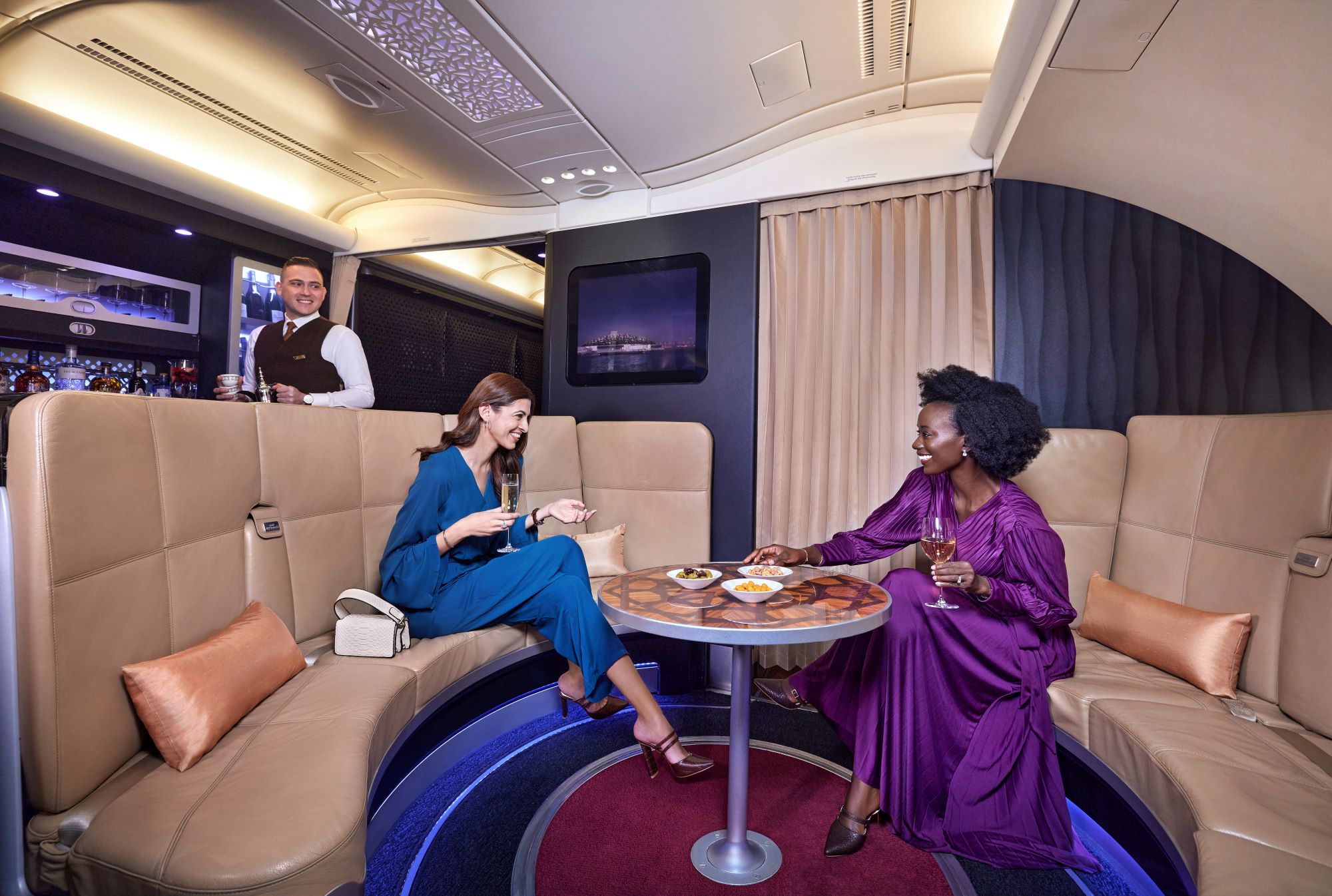 Etihad's has a partnership with Armani/Casa for business class with ceramics, glassware, cutlery and serving ware, as well as premium bed linen and a memory foam mattress.
I absolutely loved flying in the First Apartment which has a bed and a chair.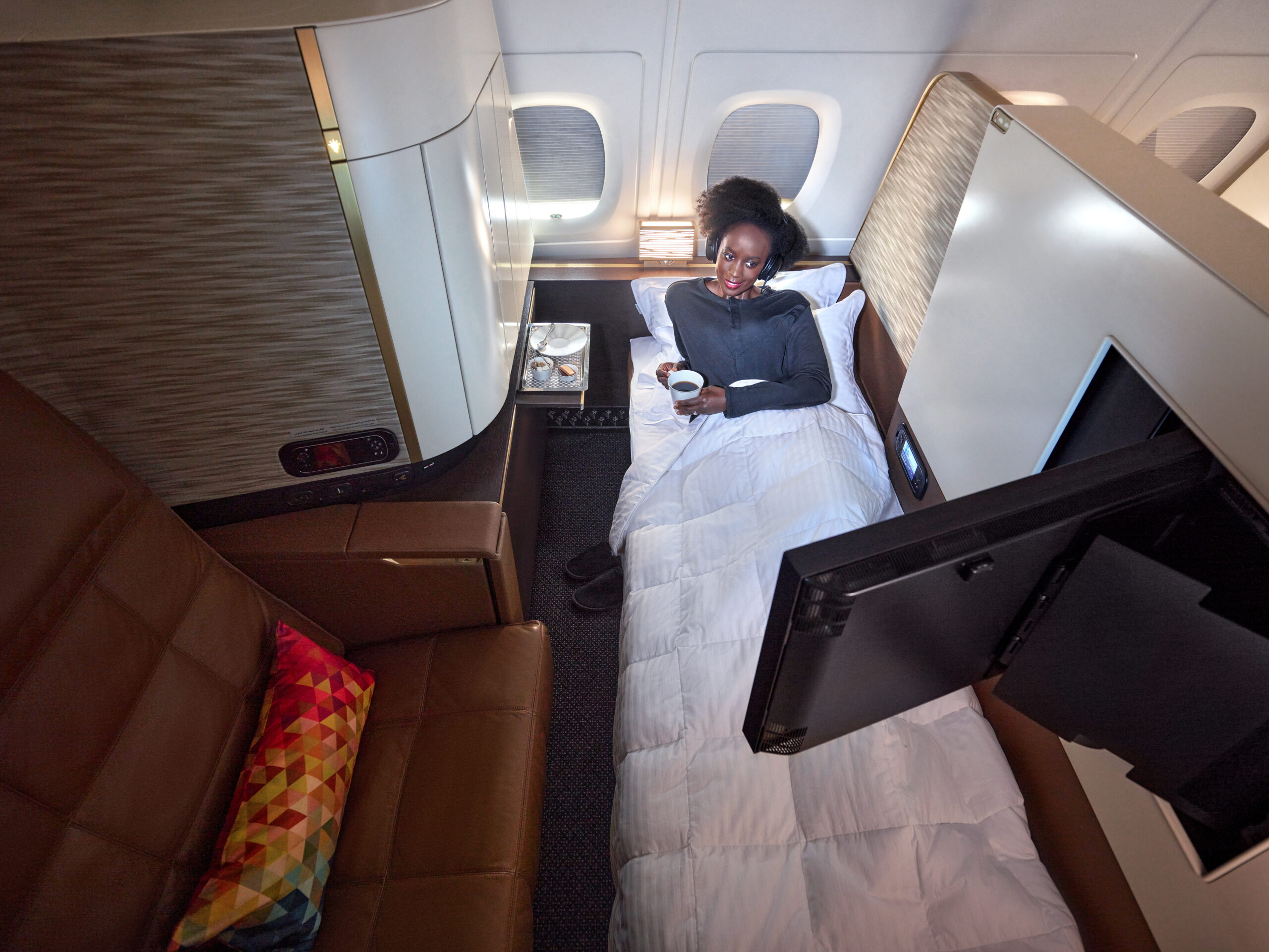 The A380 features nine First Apartments featuring a private living space with designer tableware, a wide leather lounge chair and a separate ottoman, which converts into an 80″ lie-flat bed. First guests can freshen up in the comfort of the Apartment with personal vanity units, as well as take advantage of the shower room.
The Residence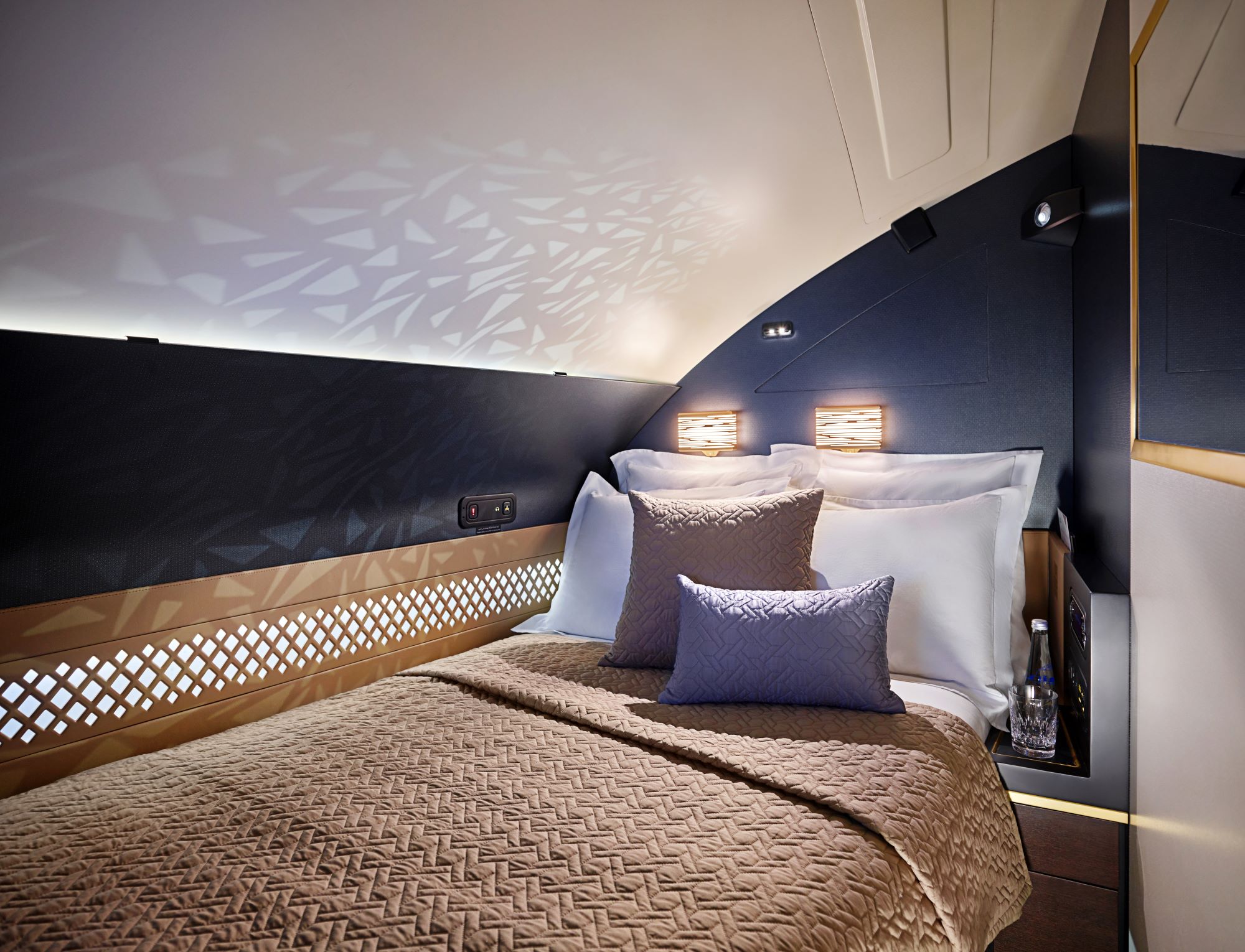 Top of my aviation bucket list is The Residence, the world's only three-room suite in the sky. Available to book for up to two guests, The Residence features a private living room, bedroom and ensuite bathroom whereyou can have a shower at 40,000ft.
The guests' choice of meals will be prepared from an à la carte menu which will be served on designer tableware in the private living room, or they could choose to wake up with breakfast in bed. Options range from gourmet cuisine to lighter refreshments and include luxuries such as champagne and caviar.
The Residence can now be booked on etihad.com, by selecting a First ticket and then choosing to upgrade to The Residence, from US$2,500 per person, one-way. Guests can redeem Etihad Guest Miles to upgrade.
Etihad Airways's new Lounge at Abu Dhabi Terminal A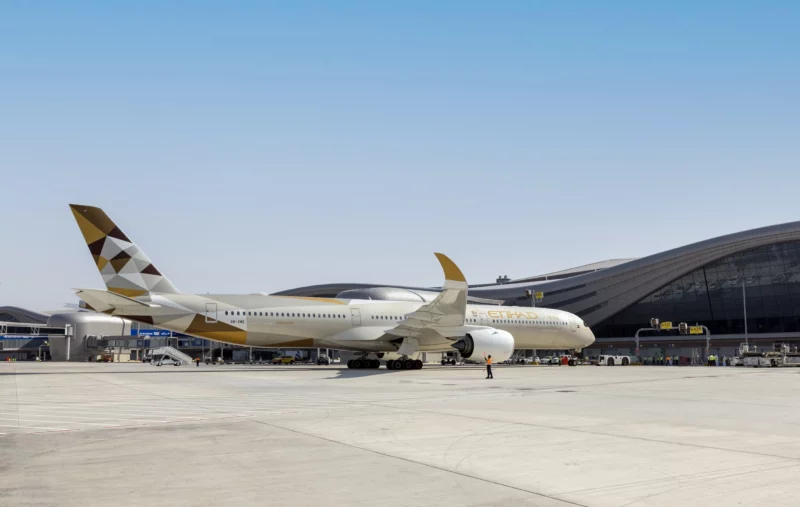 Etihad Airways operated the first commercial flight from Abu Dhabi International's highly-anticipated new Terminal A this week on 31 October.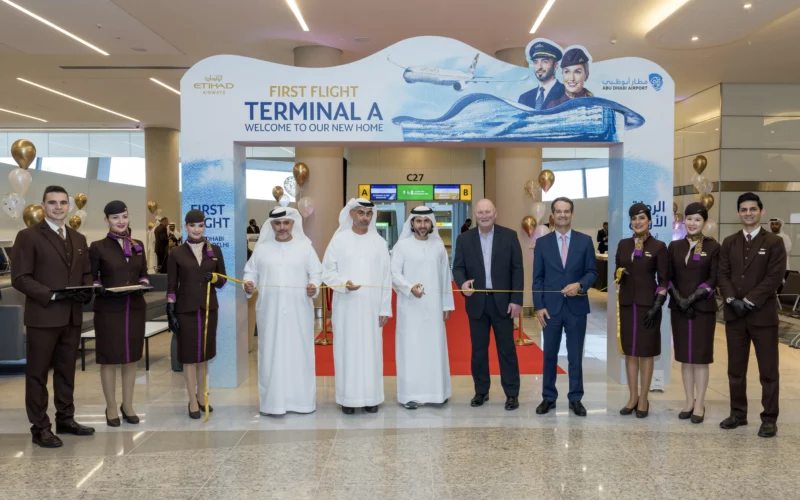 To commemorate the occasion, all passengers, including those in both Economy and Business classes, had the unique opportunity to be the inaugural guests at the new flagship Etihad Lounges which span three floors at Terminal A.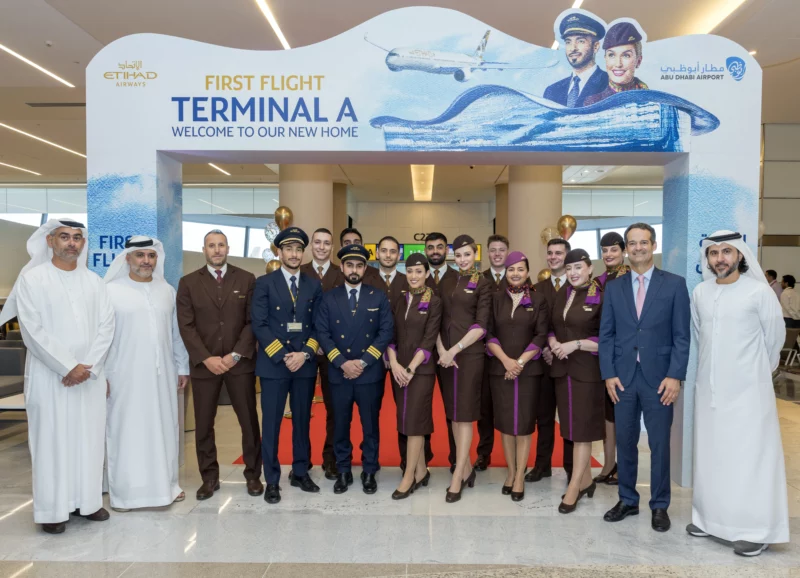 The ceremonial flight was officially inaugurated with a ribbon-cutting ceremony attended by a distinguished array of guests, including Etihad and Abu Dhabi Airport Board members and aviation leaders.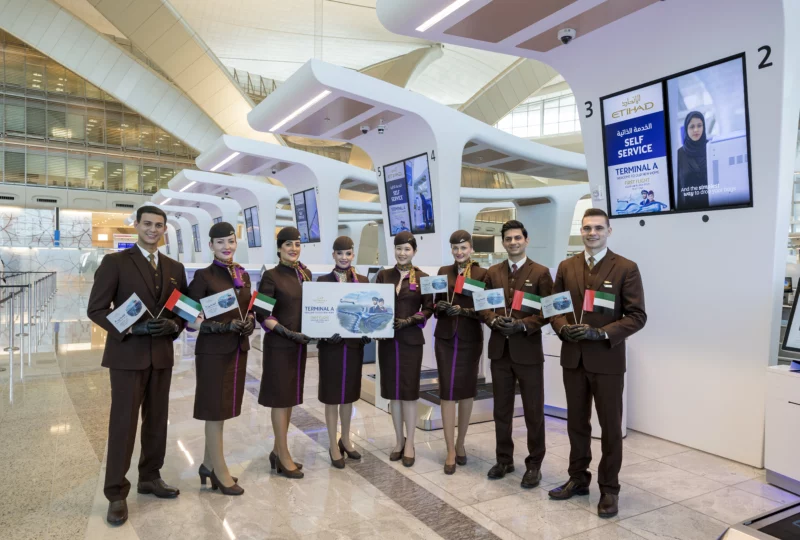 The terminal was delayed many times, but airlines are now transitioning over from the old terminal until mid-November.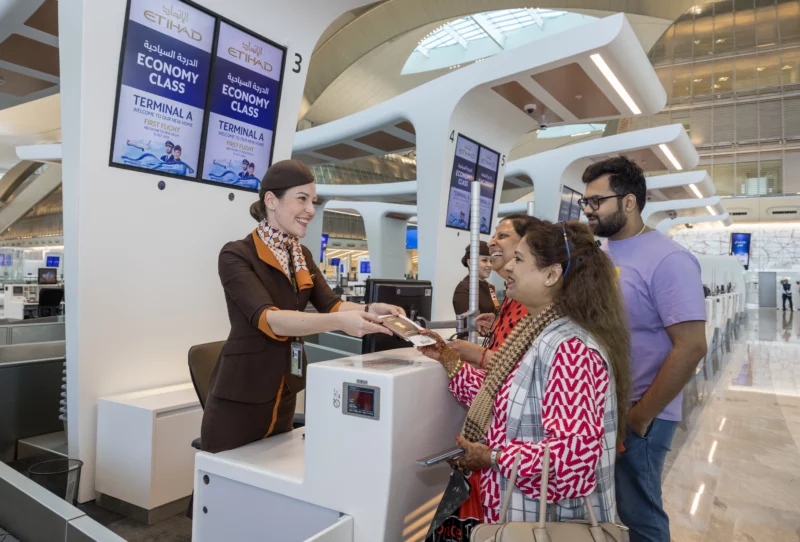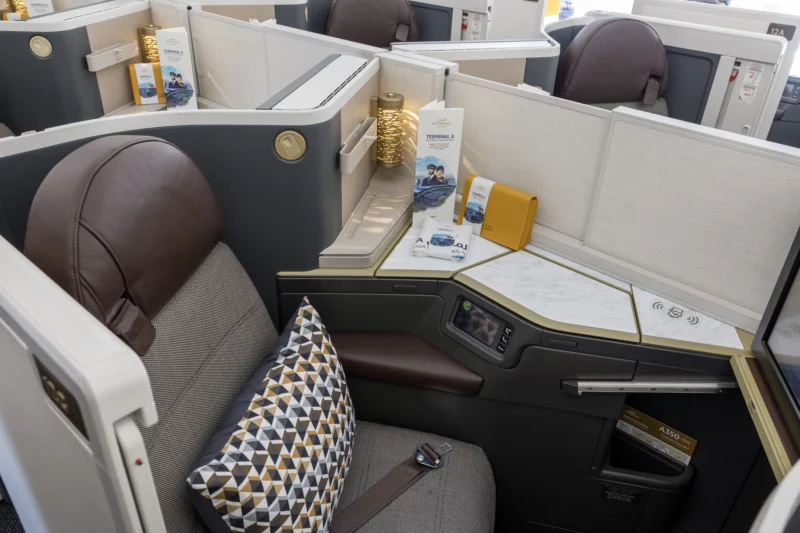 The Terminal provides exclusive areas for guests travelling in Business and First with a fast-track, premium experience. Additional state-of-the-art biometric self-bag drop facilities are available for all guests wishing to take advantage of a speedy check-in.
Those in premium cabins can take advantage of the kerbside drop-off facility outside of the First and Business class, and an exclusive check-in area, where porters can assist with luggage.
New Business and First Lounges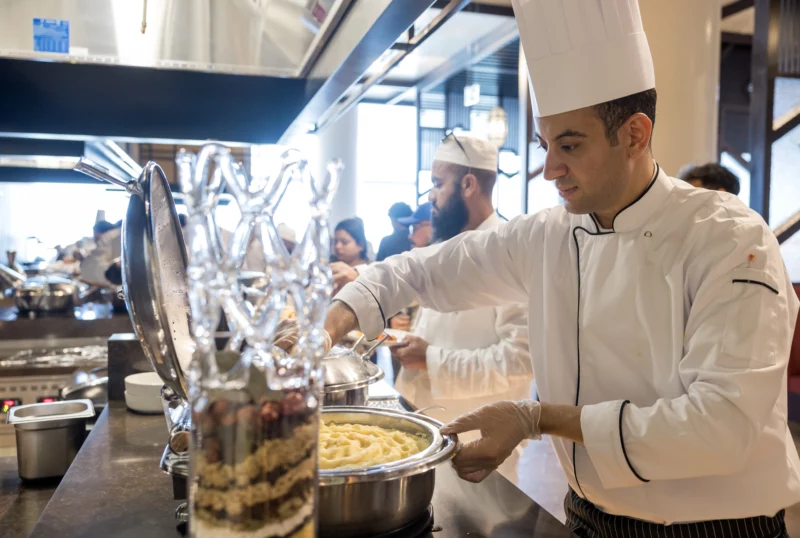 The new lounges are located between Piers C and D, and they have some great features.
Business class lounge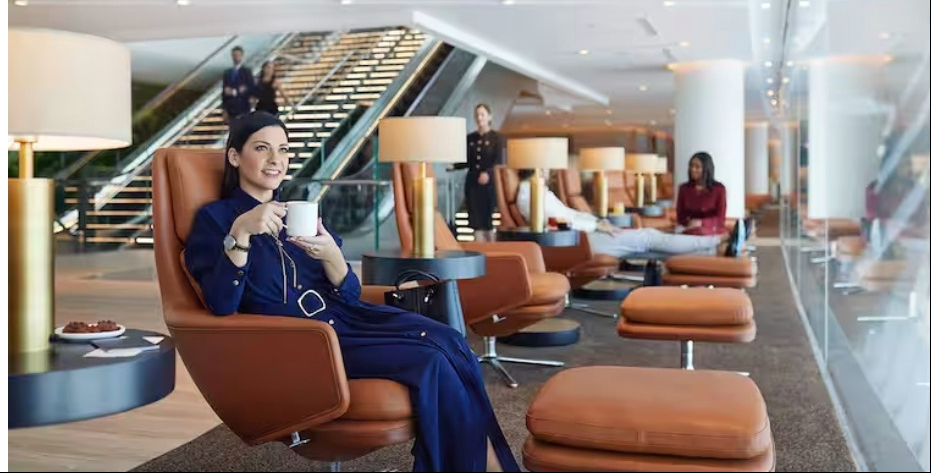 A self-service international buffet
Spa and Salon with services such as hair cutting and mani-pedis
East & West Study: a quiet area to relax with views of the runway
Relaxation rooms with day beds
Family room with games, toys, and books for kids
Games room with everything from foosball or air hockey to digital gaming
Showers
Roof lounge with a signature bar and multiple dining options
I am also looking forward to trying the direct boarding access from the Lounge. There is space for three aircraft so that passengers will be able to board their flight straight from the Lounge. No more walking half a mile to the gate (if you are on one of the lucky three aircraft.)
First class lounge
Dining room
The Parlour with chocolates, pastries, Arabian delicacies, and afternoon tea in an elegant setting
Oasis with comfortable seating and privacy screens
Private suite
You can catch a glimpse of the lounges in this video:
The transition
Etihad will transition flights to Terminal A in a phased approach from 9 November. During this time, you are advised to check the terminal information within two days of travel to ensure the most accurate information.
Between 9 and 14 November, Etihad will operate from both Terminal A and Terminal 3, and from 11am on 14 November Etihad is set to operate all flights from Terminal A.
Visit etihad.com/TerminalA info for more information.