FCDO essential travel advice removed from 32 countries
One of the annoying things about travel in the UK is the fact that the FCDO advice based on Covid has often not aligned with the government's traffic light system. Given that both are looking at the same data (I hope) you think they could have agreed on the criteria being used, rather than doing it in isolation.
With the red list due to be decimated in the review this afternoon according to the papers, the FCDO has removed the advice against all but essential travel due to Covid from 30 countries. Most of these are not major tourist destinations but it's a step in the right direction towards normality. Many insurance companies will not honour insurance to countries that have an FCDO warning against all but essential travel, so this is good news.
However, the FCDO has said they will still continue to add warnings to countries where levels of Covid are "unacceptably high"
The countries to have non-essential advice lifted against travel on Covid-19 grounds are:
Algeria
America Samoa
Armenia
Bangladesh
Belarus
Benin
Comoros
Congo
Djibouti
Equatorial Guinea
Fiji
French Polynesia
Gambia
Ghana
Guinea
Kazakhstan
Kiribati
Kosovo
Liberia
Madagascar
Malaysia
Marshall Islands
Micronesia
Nauru
Sao Tome and Príncipe
Senegal
Solomon Islands
Togo
Tokelau & Niue
Tonga
Tuvalu
Vanuatu
Foreign Secretary Liz Truss said: "These rule tweaks will make travelling more straightforward, supporting businesses and families right across Britain – and allow more of us to see friends and loved ones with greater peace of mind.

"We're striking the right balance between keeping people safe which remains our priority and giving them the freedom to exercise personal responsibility, while supporting the travel sector as it continues to recover."
New Plaza Premium lounge opens at Gatwick

Rather late in the day after it had already been open for a few days, Plaza Premium has announced that the old Virgin Atlantic lounge at Gatwick has reopened as a Plaza Premium lounge. The Virgin lounge was actually fairly new before Covid but when the airline abandoned the airport, it needed a new owner.
The lounge is in the North Terminal (which is the only one open), the lounge spans 1,350 square metres, and can accommodate up to 190 guests. The Plaza Premium Lounge London Gatwick is likely to be one of the best pay-to-enter lounges on offer. The downside is that Plaza Premium do not accept Priority Pass anymore. However, you can get in with an American Express Platinum at least.
"The opening of our first Plaza Premium Lounge in London Gatwick Airport, presents very exciting opportunities for Plaza Premium Group as we continue to grow our footprint in the UK and Europe. UK's fast and successful vaccination rollout has led to the recent relaxation of travel restrictions and the encouraging increase in international travel again for its citizens. Confidence is building, passenger numbers are regaining impressive growth, and Plaza Premium Group's ambitions to extend its 360-degree world-class airport hospitality services & facilities in Europe are on track.

We look forward to delivering our award-winning, best-in-class signature hospitality including Airport Lounge, Airport Meet & Greet, in-Terminal Airport Hotel, Airport Dining, and other premium airport services at London Gatwick airport and across more Airports in Europe in the months to follow." said Mr. Jonathan Song, Global Business Development Director of Plaza Premium Group.
The lounge and bar are designed to provide a premium experience for passengers in addition to the special kids area.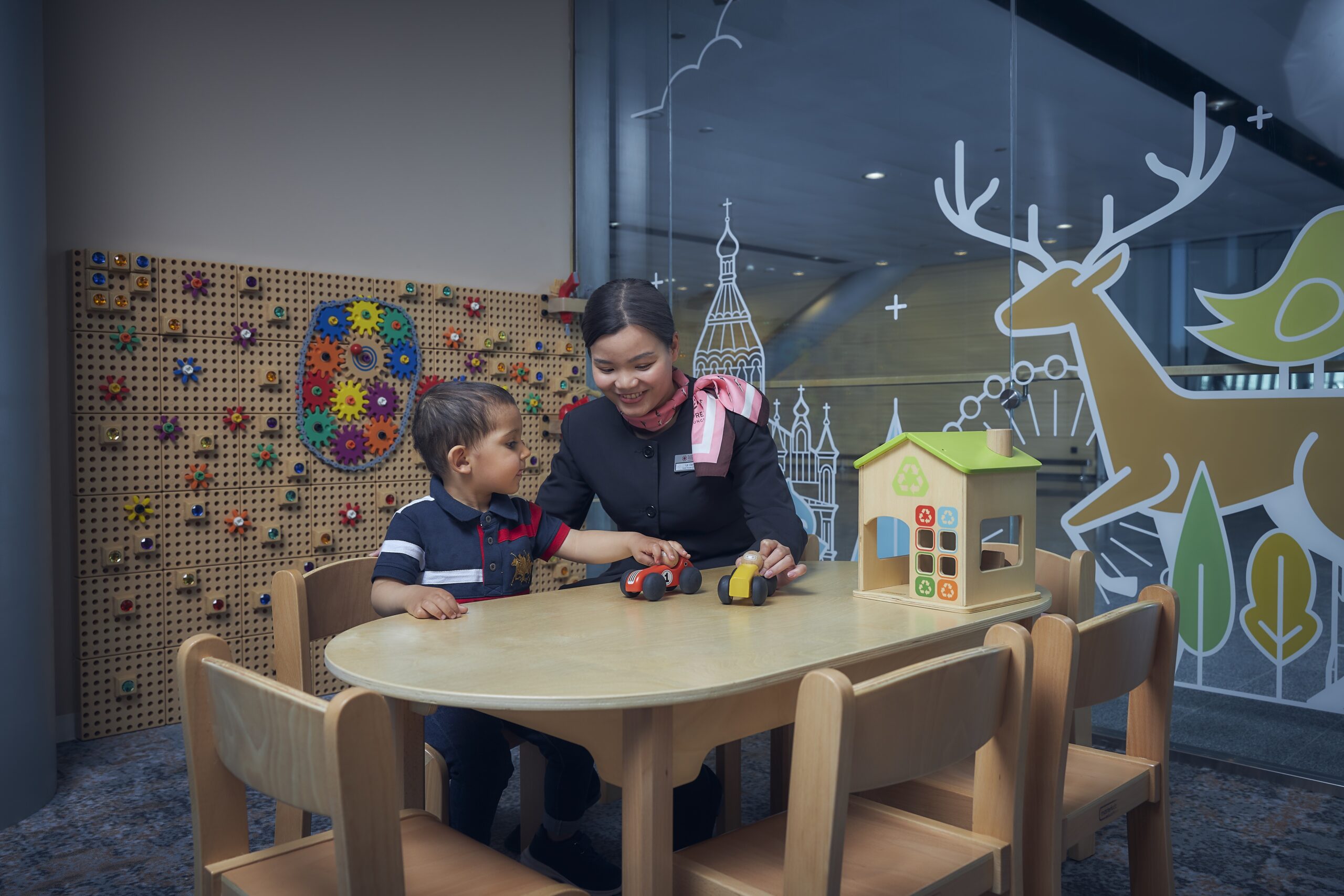 The lounge uses Smart Order, a contactless food ordering system accessible via smart mobile devices and offers a wide range of different dishes from Asian, European, and Indian cuisines.
London Gatwick's opening in September will shortly be followed by two further openings in key European cities: Frankfurt in Germany and Budapest in Hungary. The two new locations are expected to open in the next quarter when further details will be announced.