Now Finnair jumps on the Business class lite bandwagon
First, it was Emirates who unbundled their business class, then came Qatar who removed things like lounges and seat selection from its cheapest fares which are now called Business Classic. Now Finnair has joined the trend. I only hope it doesn't spread further as with airline losing money hand over fist, it will seem an attractive option for many. Fortunately, BA already charges for seat selection unless you have status, so hopefully, it won't be worthwhile for them to consider something similar.
Finnair will introduce a totally new Business Light ticket and renew its other ticket types on 15 June. They are hailing this as offering customers more choice and personalisation. Unless they reduce the price of the tickets from what they were before, I call it cost-cutting! It's a shame as they used to have some great fares to Asia, but unless you are a hand luggage-only traveller, I'm guessing fares will be more expensive from now on.
Customers can choose a ticket for their needs from three ticket types – Light, Classic and Flex – that are available for both Business and Economy Class for all short-haul and most intercontinental journeys. When booking a ticket, customers select the travel class experience they prefer and the level of flexibility for making reservation changes – along with some additional services included in the ticket. The rest of the experience can be tailored with a selection of travel extras.
"There is an increasing need to personalise the travel experience, and our new ticket types offer opportunities for choice and tailoring" says Ole Orvér, Chief Commercial Officer, Finnair. "We want to offer our customers journeys that look like them, and we will be adding more choice and personalisation opportunities to our offering as we re-introduce services and prepare for ramp-up of our operations."
Business Light is a totally new ticket type designed especially for leisure travellers who want to travel light includes carry-on baggage only. Reservation changes, refunds, airport priority services, lounge access and onboard internet are not included in the ticket price. Customers can choose the travel extras that matter most for them.
The Classic ticket will probably be the most popular option allowing ticket date changes and including one piece of checked baggage. With a Classic ticket bought on 15 June or later, customers can make travel date changes flexibly, paying only any fare difference between the original and new tickets. A refund is not allowed if you cancel the reservation.
The Flex ticket is a fully flexible and refundable ticket option. When changing travel dates with a Flex ticket, customers only pay the possible fare difference between the original and new tickets and it's fully refundable. Flex tickets include checked baggage and advance seat reservations. A Flex ticket bought after 15 June doesn't include airport priority services.
However, if you have status in Oneworld, you will still be entitled to your benefits as far as I can see from what Finnair have released so far.
Customers who purchased their tickets before 15 June will travel with their original tickets and the benefits that were included with them. Due to the coronavirus situation, Finnair will offer all customers with bookings made latest on 31 August 2021 extra flexibility for travel date changes.
More information is available at https://www.finnair.com/en/finnair-ticket-types
No more green until August?

Since the government announced a delay until 19 July for "freedom day", the travel industry experts have begun to speculate that this means that there will be no more countries added to the green list until 3 August, the first review date after 19 July. Sadly, given the way the government has been going, it's definitely a possibility. The traffic light system was introduced as a way to allow people to travel safely using data from the Joint Biosecurity Centre to determine which countries were safe. That seems to have completely gone out of the window given that we now have more cases and variants than many of the places on the amber list!
There is also a review of the traffic light system in general that would be implemented on 28 June. This is not just about which countries are on it, but also the rules in general. A further major review of the system is due for 31 July. No one has any real predictions that much will happen, but I still hold out hope that they may allow some easing of the amount of testing or quarantine for those fully vaccinated like most other countries are doing. After all, if they want to encourage younger people to get vaccinated, making travel easier could be one way to do it. Grant Shapps had said previously that they were looking at the issue, however, given the backlash over "covid passports" it could be viewed as discrimination.
TLFL winner finally gets to enjoy her prize with some celebrity company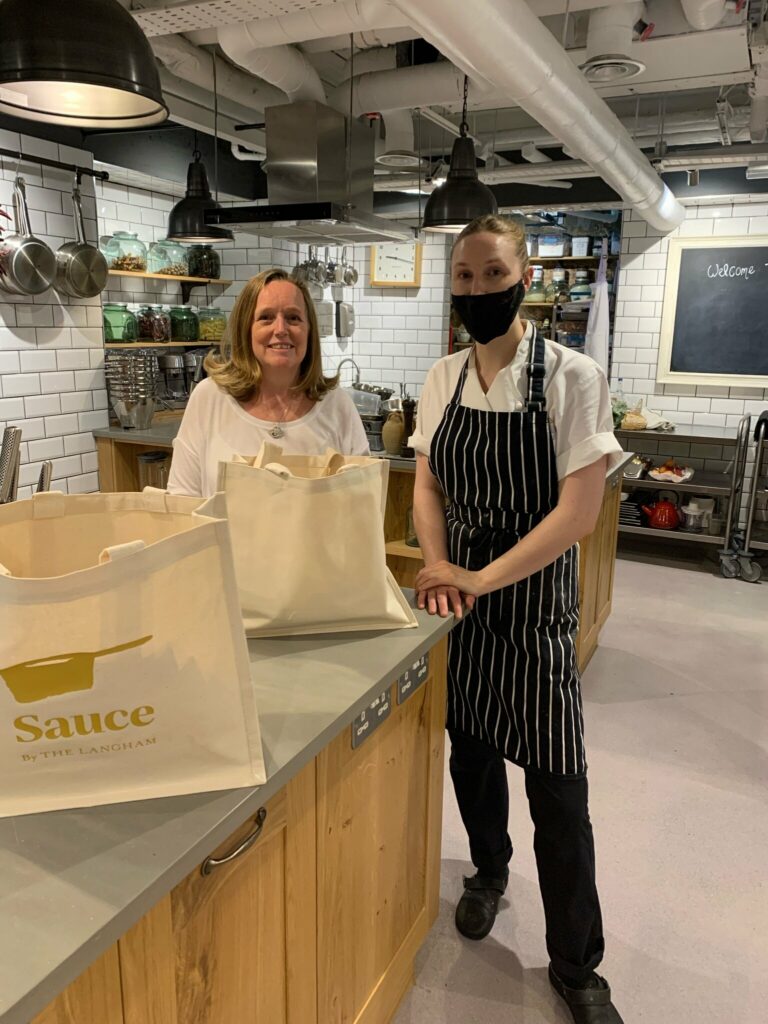 Back in November 2019 we had a great (and rather inebraited) evening with some of our lovely TLFL readers in London. As well as giving away some tickets with Vietnam Airlines, we also had a prize of a day at The Langham London's cookery school Sauce.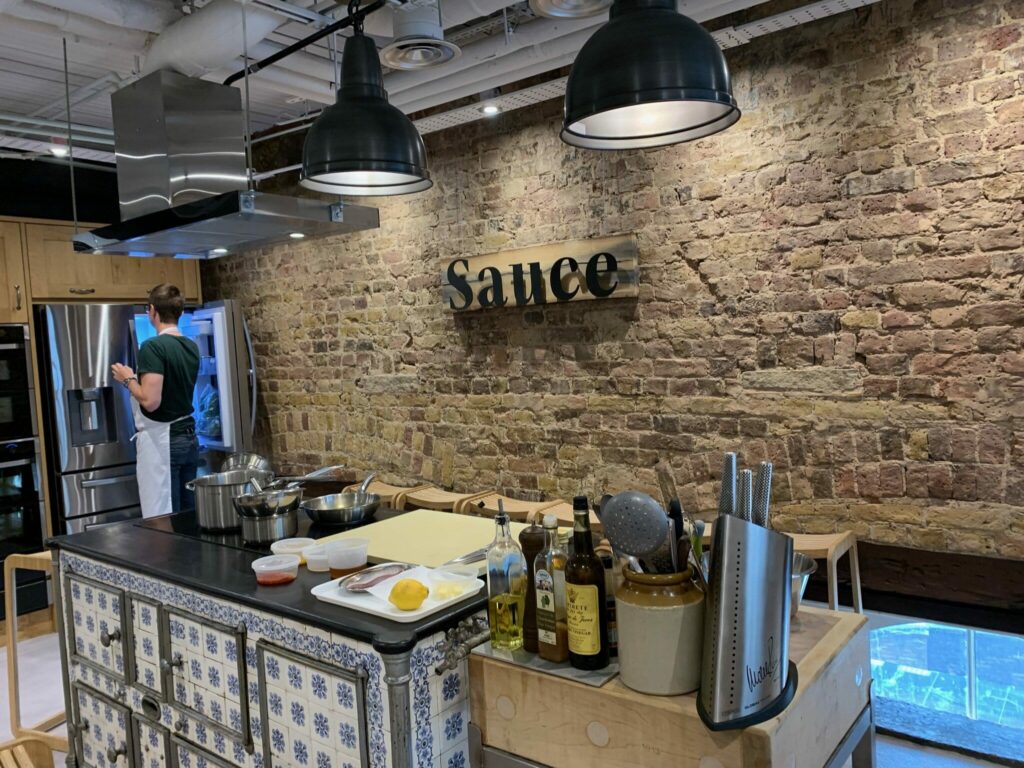 The pandemic rather derailed the prize, but finally Caroline got to enjoy her prize accompanied by her friend Saira Khan who you may remember from The Apprentice and now runs a successful skincare company. Here is how the day went:
View this post on Instagram
Caroline made a lovely sauce Hollandaise, Seared Sea Bream and Poached Apricots, Sable Breton And Vanilla Cream during the day under their expert tuition.
The classes are taught by experts and professional chefs, who will guide you through each class in a relaxed and informative way, using the very best ingredients. Book either a full day Masterclass, or opt for the shorter Building Block courses, to learn trade secrets and new techniques that will build your cooking confidence.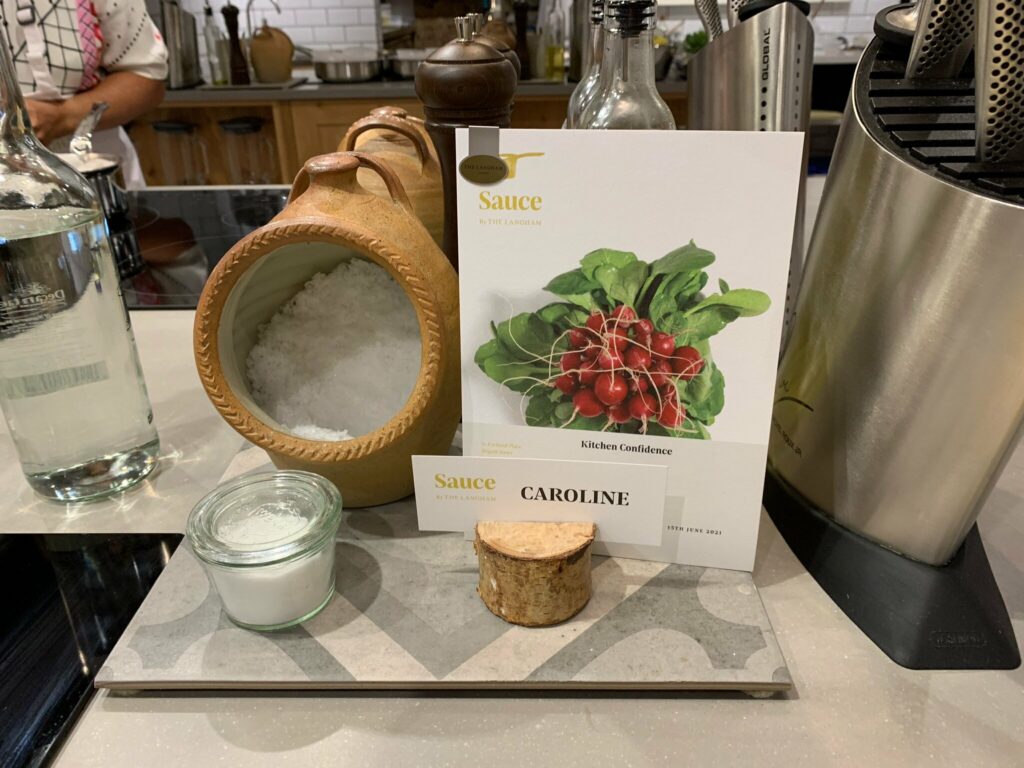 If you fancy having a go yourself, you can find all the information you need here.